*This is a paid post
At this time of year it's so important to keep the children hydrated and we are lucky that the children like to drink water but 65% of children don't drink enough water through the day. Did you know that children need 1-1.5 litres of fluids every day? I know that even with children who enjoy drinking water we find it hard to inspire them to drink that much – and it's even more of a worry over the warmer months too.
As a family we are always here, there and everywhere. We go on little adventures every weekend and our latest trip was to Drusillas Park to see if Nestlé Pure Life's new Water Buddies emoji bottles would help the children to drink more water on a busy and exciting summer day out.
Drusillas Park is somewhere we go at least once a year but usually we break up our day with a visit to a restaurant for lunch. This time though we decided to take a picnic and a supply of Nestlé Pure Life to keep us all hydrated too.
Drusillas Park is a fantastic day out which started with rides that the children loved. There was a train ride, flying cheetahs, cars to drive, frog hoppers and teacups as well as Hello Kitty Land. It was a great start to the day.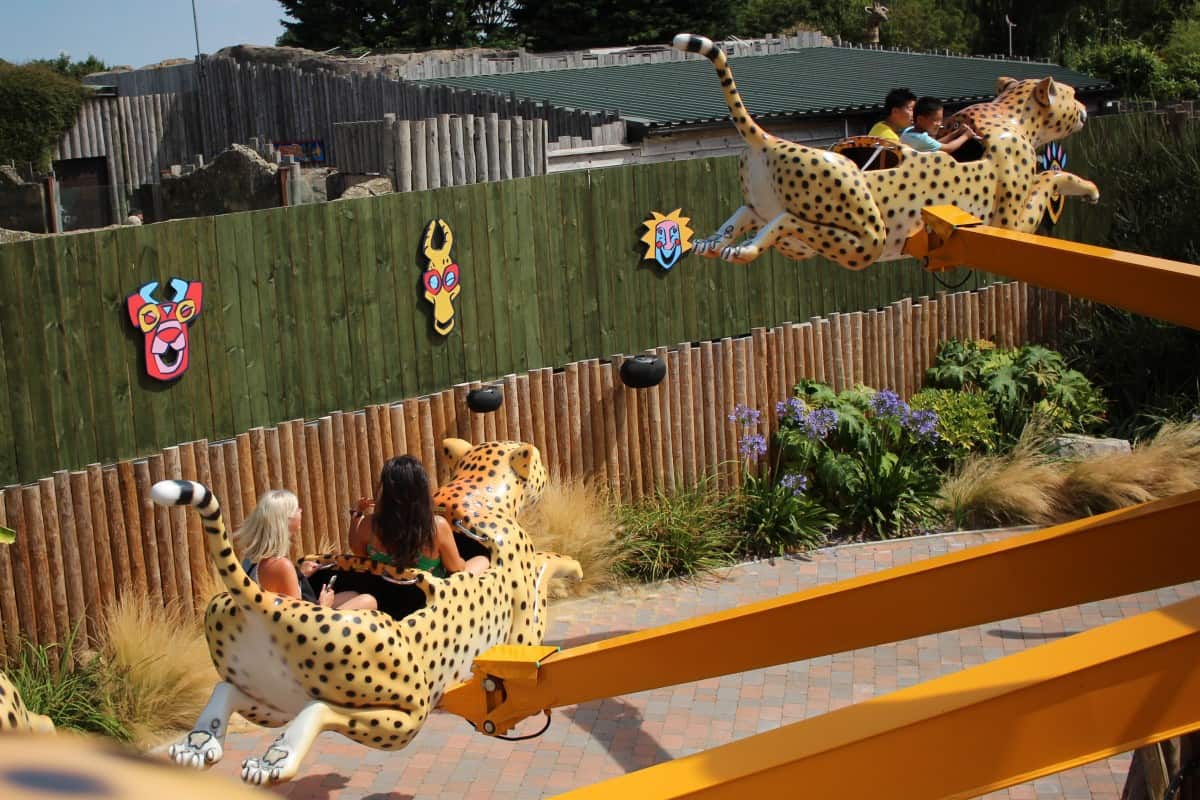 This was followed by a trip to the splash park – LP's favourite part of any Drusillas Park day out. The splash park is such a great size and perfect for children to run around and play – whilst getting soaking wet! It's also the perfect place to have a picnic – letting children easily play both before and after lunch or just grazing whilst they play.
The water play stopped for our picnic and LP loved wrapping herself in a towel and working her way through the food we had brought with us. LP always loves drinking water so Nestlé Pure Life was well received – especially with the new limited edition Water Buddies emoji packaging. She loved being able to pick which design bottle she liked best and reading out the emoji name on the side of the bottle. She said it made drinking water a bit more fun – as often she hears her friends say that water is boring. But, Nestlé Pure Life Water Buddies are really helping LP to drink more water – she can't get enough of it and I know she'll be telling her friends about them too. Water will never be boring again! The new bottles are a great way to get any child enthusiastic about drinking more water – and anything that inspires children to make healthy choices gets the thumbs up from me.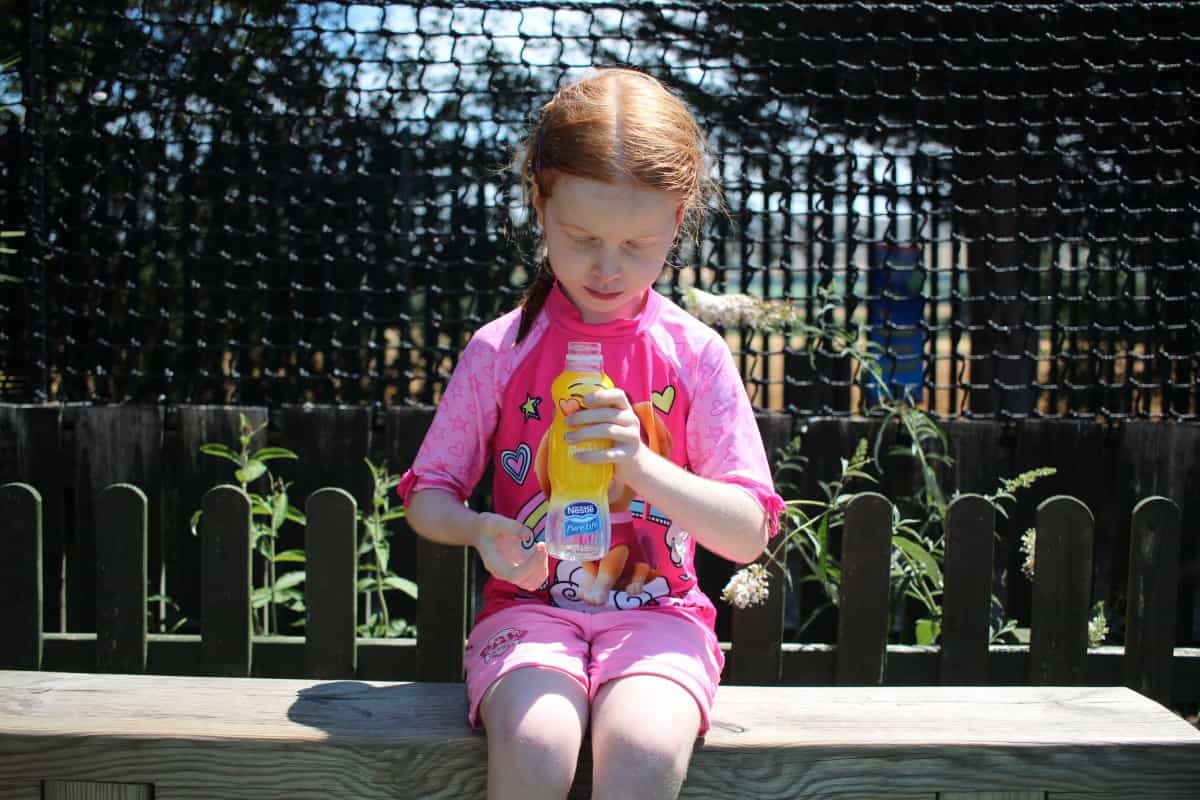 Nestlé Pure Life stayed with us throughout the day, keeping us all hydrated. Even though the emoji bottles really appeal to children they are the perfect drinks for the whole family and Dave and I were happily enjoying them too. Plus, they are easy to refill once empty – and Drusillas Park had water fountains at the centre of the park so we could fill them back up for the rest of our day out as well.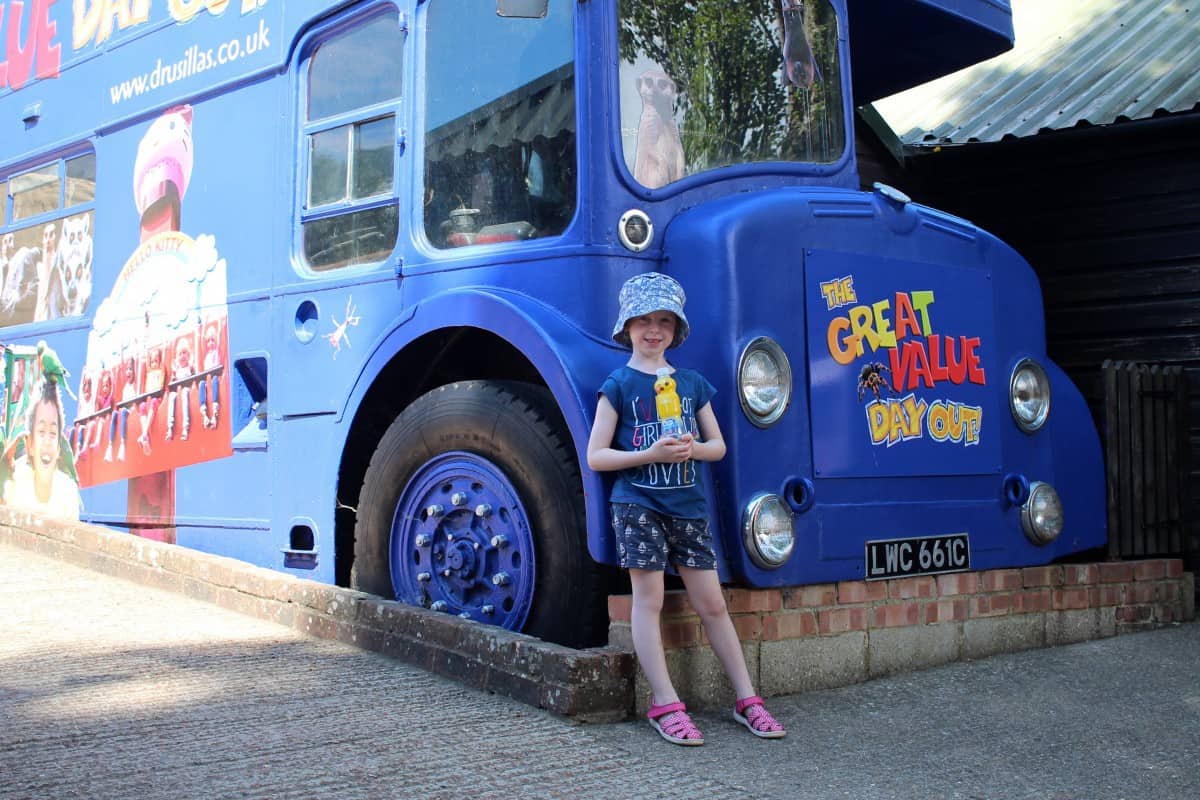 We often find on days out that it's so easy to buy sugar filled drinks – with soda fountains everywhere for big fizzy drinks but, it's much harder to find somewhere to buy water. So, taking Nestlé Pure Life Water Buddies with us stopped us having to buy other drinks. And, LP loved carrying her emoji bottle around with her, drinking when she needed to. The bottles are 330ml, the perfect size for children, light enough for LP to carry herself and so easy to drink out of too.
The rest of our day was spent between the various play parks – climbing, swinging and getting so hot and sweaty! It really was the perfect day for LP and she loved every minute of it.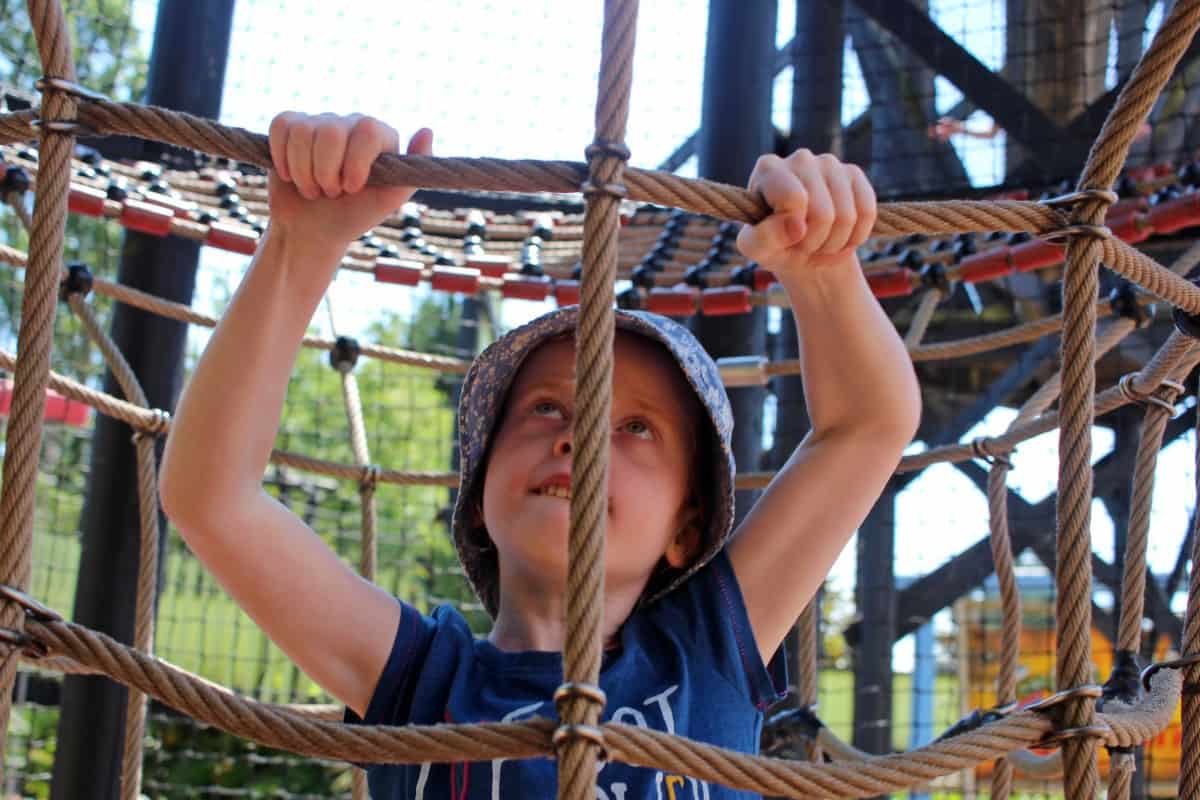 LP also loved seeing so many animals and collecting stamps in our Animal Spotter Book. The children always love a trip to the zoo and it was so much fun seeing lemurs up close, feeding lorikeets and watching monkeys playing on rope swings.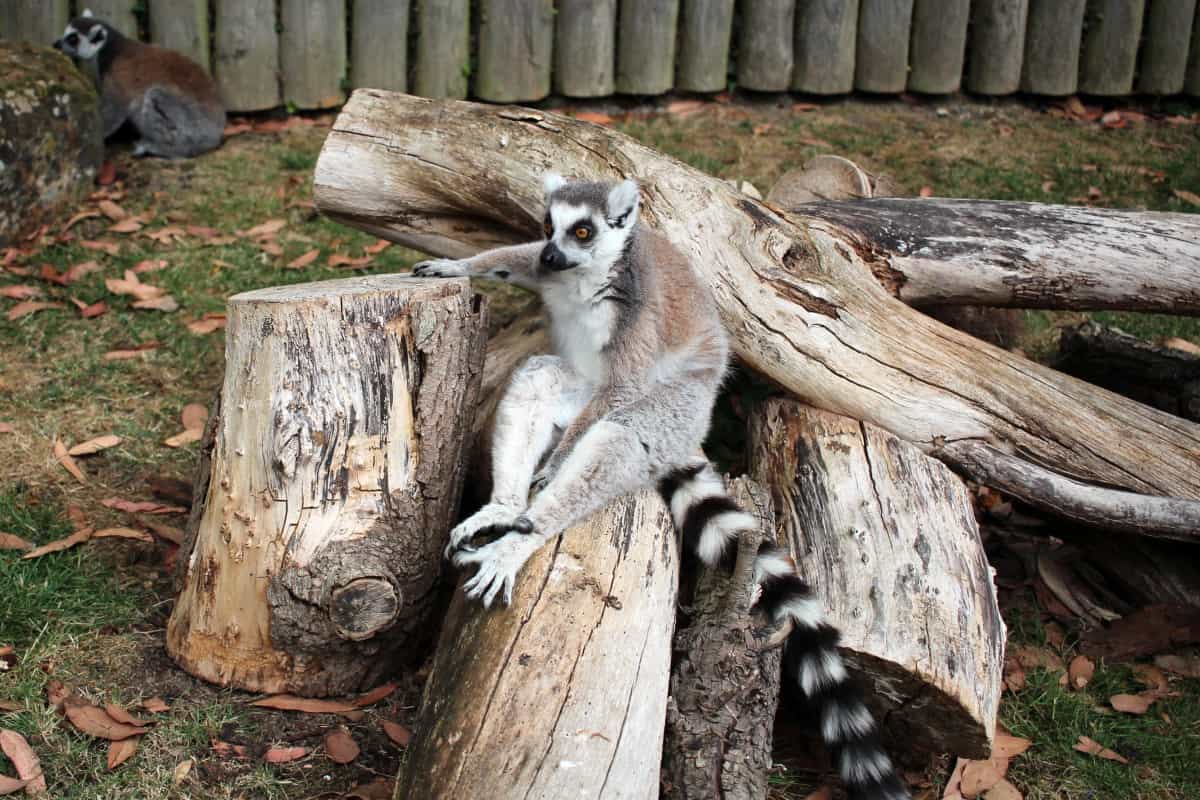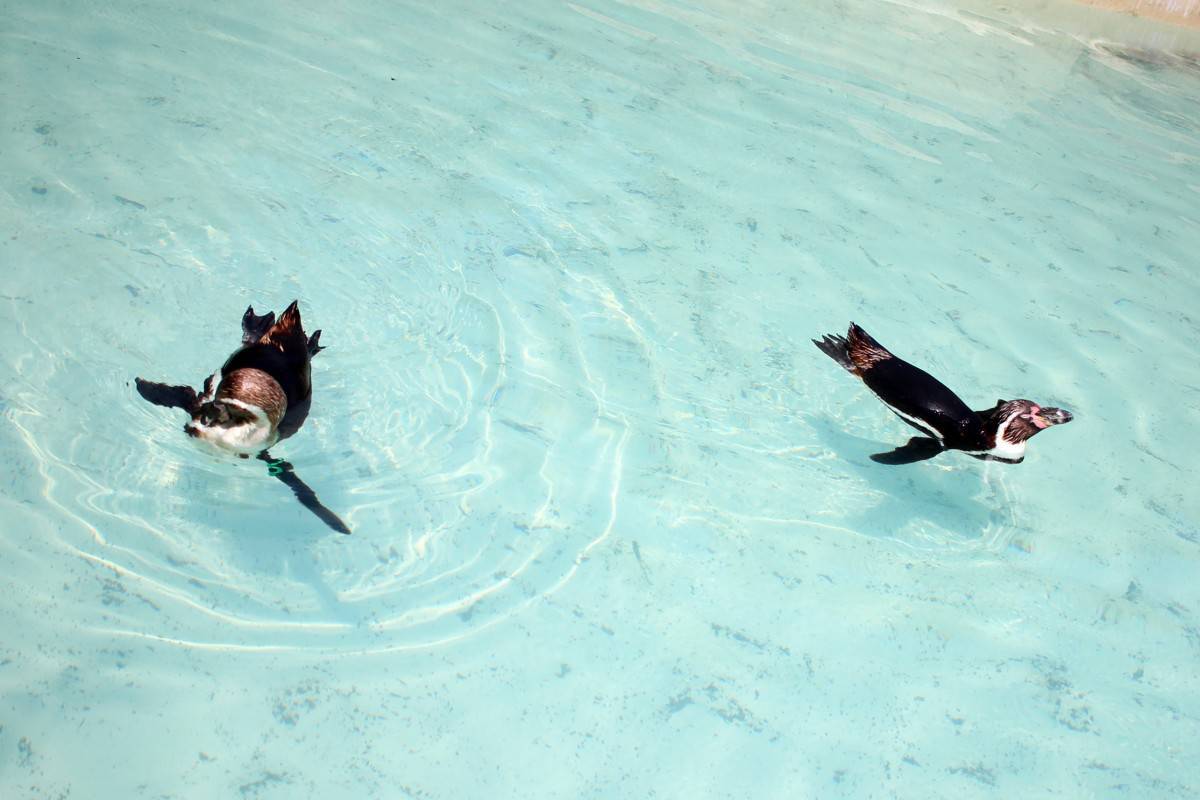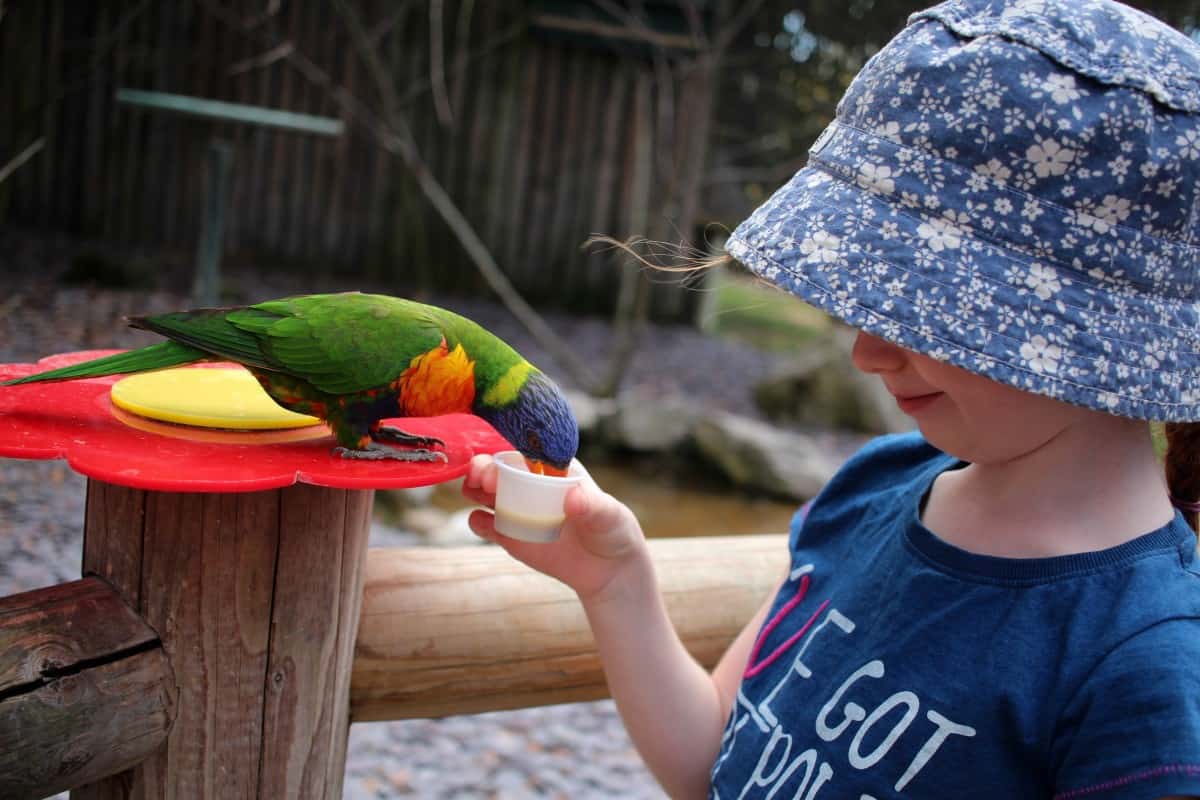 Drusillas Park was such a lovely day out and we headed home tired but so happy. The sun shone all day and we had such a nice time – playing, splashing and looking at so many different animals. It was the kind of day that you appreciate for weeks afterwards. Having a picnic and taking Nestlé Pure Life with us just made the day so much easier, so much cheaper and it helped the day flow so much better too. Picnics are definitely the way forward for days out over the summer – and I cannot wait to see where our next adventure takes us.
Nestlé Pure Life Water Buddies are a great way to get children to drink more water and they are available at SPAR, B&M Stores, Poundland, NISA and ASDA Cafés.