Disclosure: We were invited for this meal for the purpose of this post however all opinions are my own.
We love going out for dinner as a family and Beefeater is one of the places that we have found is really family friendly – whatever time of day we visit. We went to The Cricketers in Bagshot last weekend to try out their menu ahead of Valentines Day and immediately noticed how it has been refurbished since we last visited – it has such a welcoming and homely feel to it as well as having lovely low lighting, creating the perfect ambience for both a family meal or a Valentines meal for a couple.
How family friendly is The Cricketers, Bagshot?
The children were greeted warmly and given activity books and crayons to keep them occupied whilst we browsed the menu. The children's menu costs from £5-£6 for up to three courses with a drink which is fantastic value.
Although three courses is only 50p more than two courses for children we knew that the children generally start getting restless if we give them three courses so on this occasion we chose for them to just have mains and desserts although I know from past experience that the children's starters are lovely.
Dave and I shared the Beefeater Sharing Platter and really we could have been quite satisfied after just that! It included a great selection of dishes that are all available as individual items on the menu too – so a great way of trying a lot of the menu in one go.
We loved the Beef Koftas, Flatbread and Potato Skins especially and the platter as a whole was a really filling and varied dish. It's one of many sharing dishes that are perfect for a Valentines meal.
The children's mains came at the same time as our starters and they had a Steak Burger with fries and corn on the cob and Popin' Chicken, fries and beans. I was impressed that Beefeater gave the children their own smaller cutlery and allow you to change the sides for any alternatives, making it the perfect place for a family meal that suits any child. The children loved their meals and really enjoyed the variety it gave them.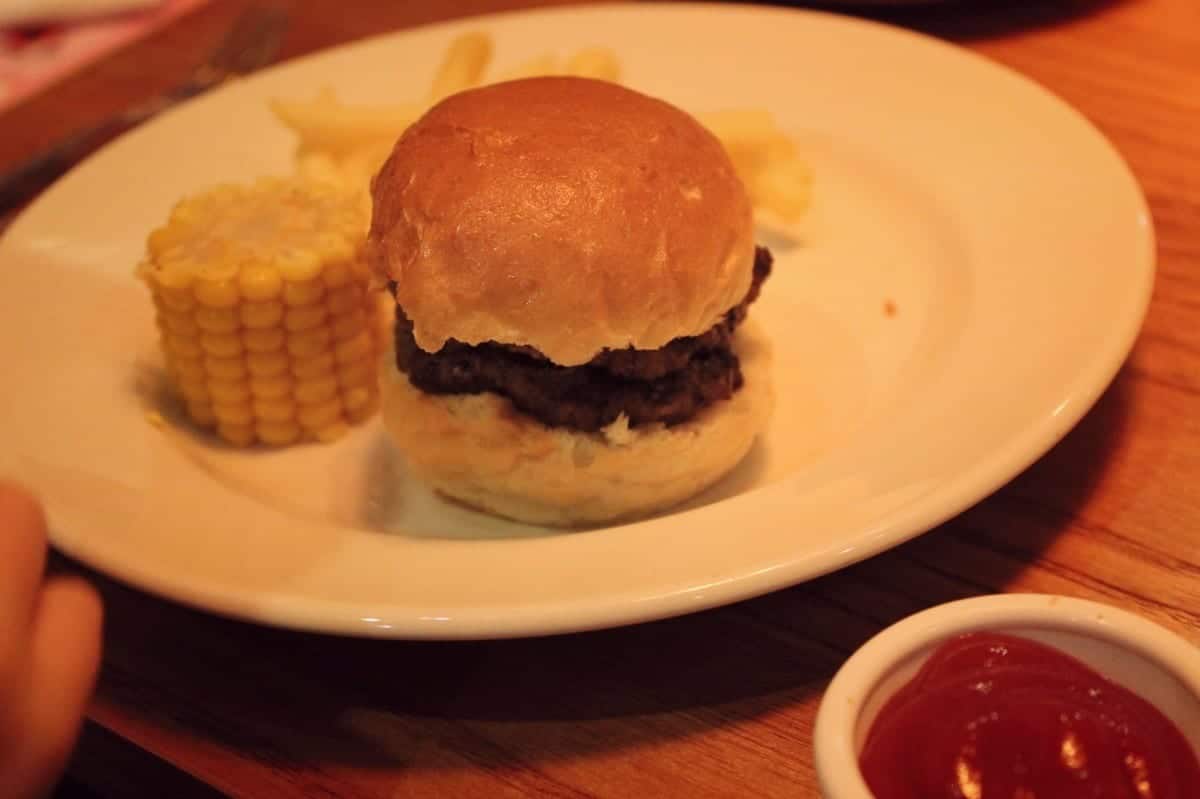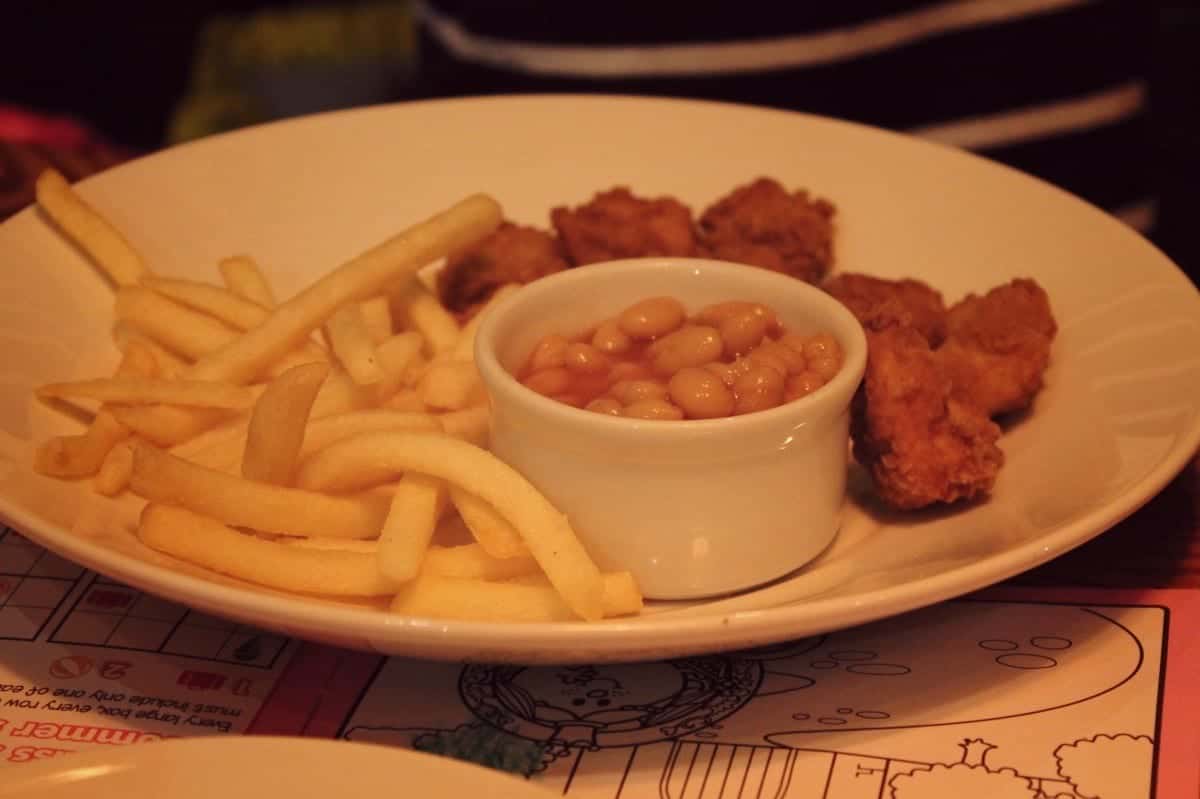 For our mains Dave chose the Sticky Bourbon BBQ Ribs which were a really good size of approximately ten ribs, onion rings, coleslaw and chips. He loved his meal and really enjoyed the flavours of the ribs. It's the perfect dish to order from a grill and was cooked to perfection.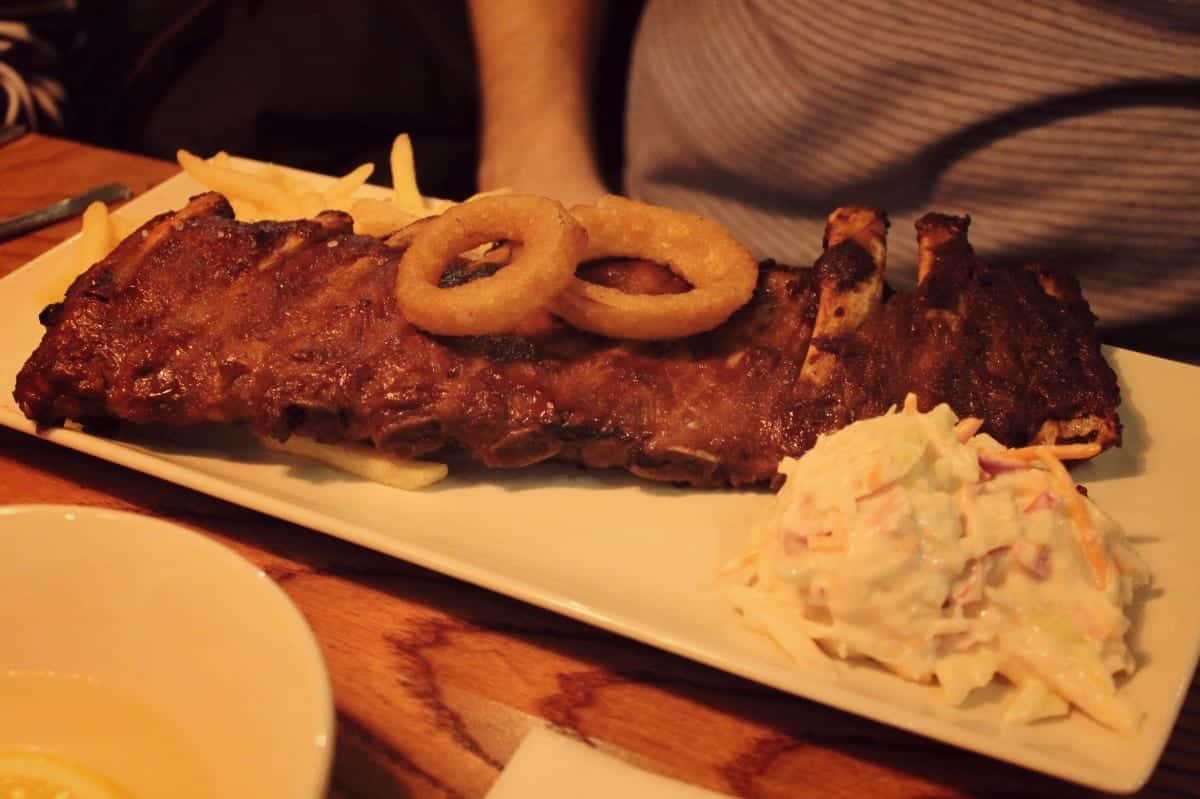 I had the Smoky Paprika Chicken which was a lighter meal than a lot on the menu but still came with a side salad, coleslaw and chips. The chicken was full of flavour and really nicely cooked. Dave and I both loved that Beefeater chips are unlimited, making it the perfect place to go if you're really hungry – or have small children who want extra chips!
As Beefeater offer both skinny and triple cooked chips it means that both you and your partner can have different types of chips and then share – not worrying about whether you'll run out as you can always ask for more!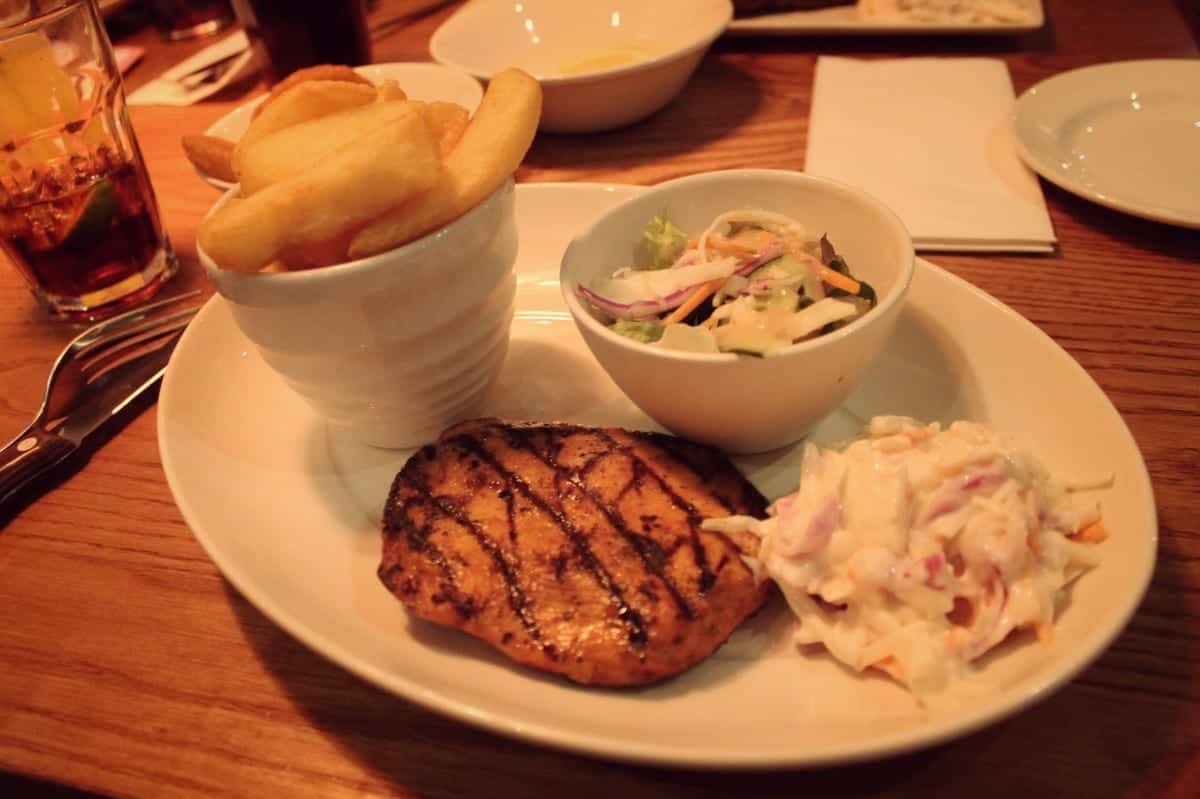 For dessert the children had great choice and LP went for jelly and ice cream – a winning combo for any child. Little Man chose the Funny Face Sundae which was a deconstructed sundae of ice cream cone, ice cream and sweets that Little Man could then make into his own funny face ice cream – a great idea for children and something Little Man loved.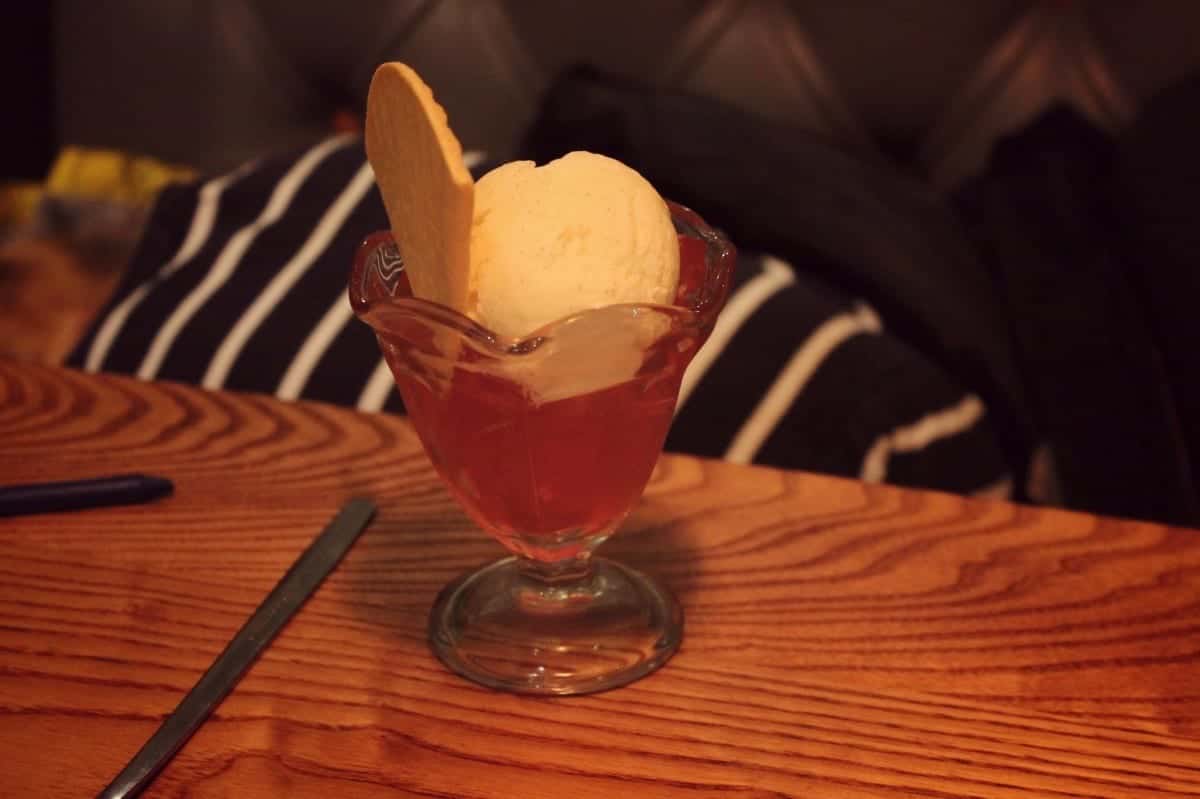 Dave chose the Chocolate Melt in the Middle Pudding which he really enjoyed although he did say he was expecting it to be bigger. I had the Signature Apple and Cherry Crumble and it was lovely – although I couldn't eat it all. A great portion size and perfect with the little jug of custard. The whole dessert menu is lovely and indulgent with a few sharing options too – perfect for finishing off a Valentines meal.
Throughout our meal the service was fantastic – the staff were attentive to the children, kept our drinks filled up and asked us regularly if everything was ok and if we needed anything else. I really couldn't fault the Beefeater service.
We really enjoyed our meal at Beefeater and as it's coming up to Valentines we would love to visit again – with or without the children. if you're looking for somewhere to go this Valentines then there's a lot of reasons to visit Beefeater.
A special Valentines 3 course menu for £19.99 each from 11th – 14th February as well as unlimited chips with main dishes and lots of sharing options on the menu too. It's the perfect place to eat for both couples and families and we are already looking forward to our next visit.