*This is a paid post
LP and Little Man haven't had consistent swimming lessons for a while – due to the pandemic and our local leisure centre closing for refurbishment. But, next week they start lessons again and they couldn't be more excited, especially with brand new onesies to wear afterwards thanks to Cookie Dough Kids.
Cookie Dough Kids are the first place to look for personalised children's clothing. They offer everything from t-shirts and hoodies to personalised baby clothes and even products for your pets too! Their range is vast and so many of their products would make wonderful gifts.
The children's onesies arrived really quickly and beautifully packaged. The quality was obvious from the minute I first saw the onesies – thick, well made and with really simple care instructions included. I ordered age 9-10 for both children and with LP just going into age 9-10 clothes and Little Man usually wearing 8-9 I expected them to have a nice amount of growing room in them too.
The package came with a little gift of sweets for the children and a thank you note too – little extra touches that are lovely when buying from a small business. The children couldn't wait to try the onesies on!
For us, a onesie is a staple of the children's wardrobes. Something so versatile – that they can wear before or after swimming, that they can wear to lounge around in at home or something to throw on if we're popping out briefly and they don't want to get dressed properly!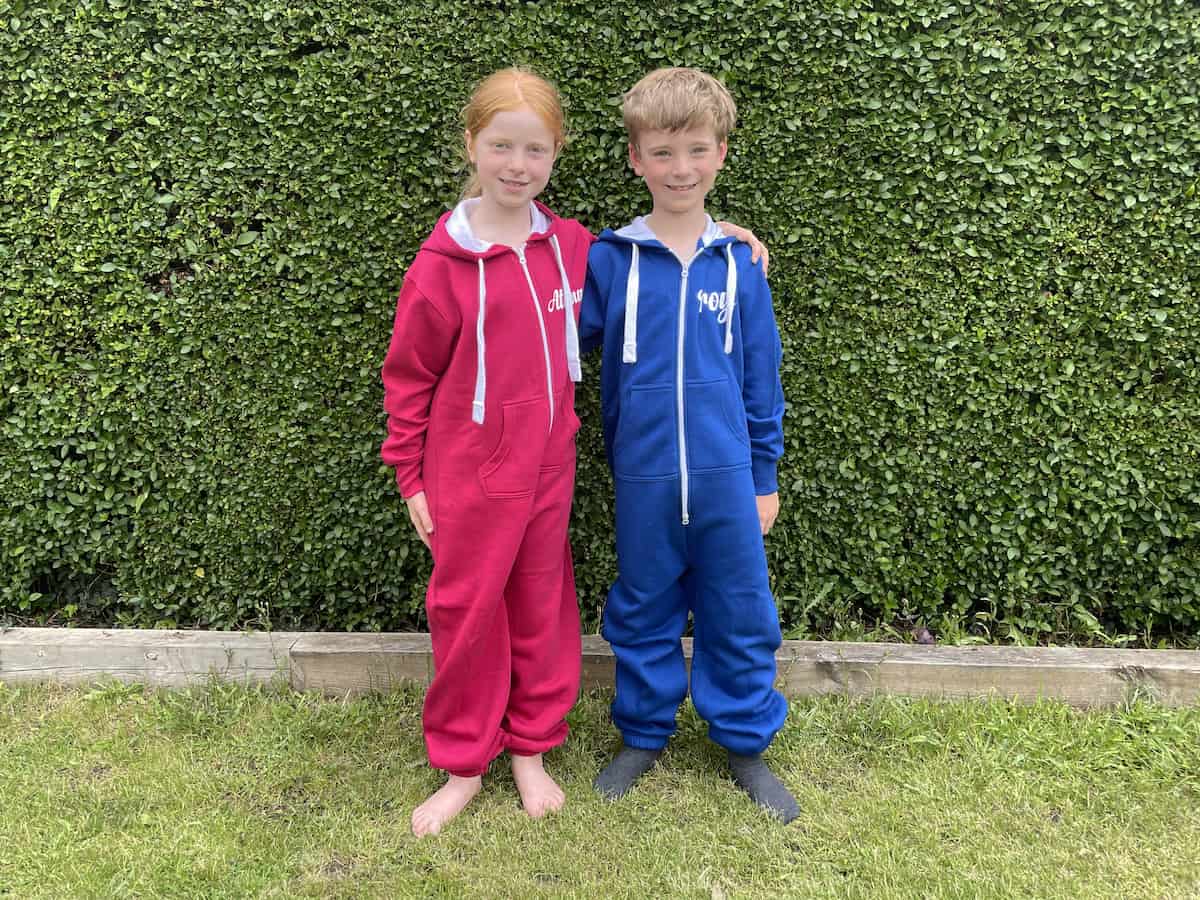 The children have got through a lot of onesies over recent years and they always find that they're either too hot – made just for the winter – or too thin, where they're more like pyjamas than loungewear. But, the onesies from Cookie Dough Kids are perfect.
Just the right material to wear all year round, soft and comfortable. They have pockets, drawstrings and a two way zip, making them super practical and lovely to wear. Plus, the children got to pick their choice of colours and they have their names beautifully printed on too.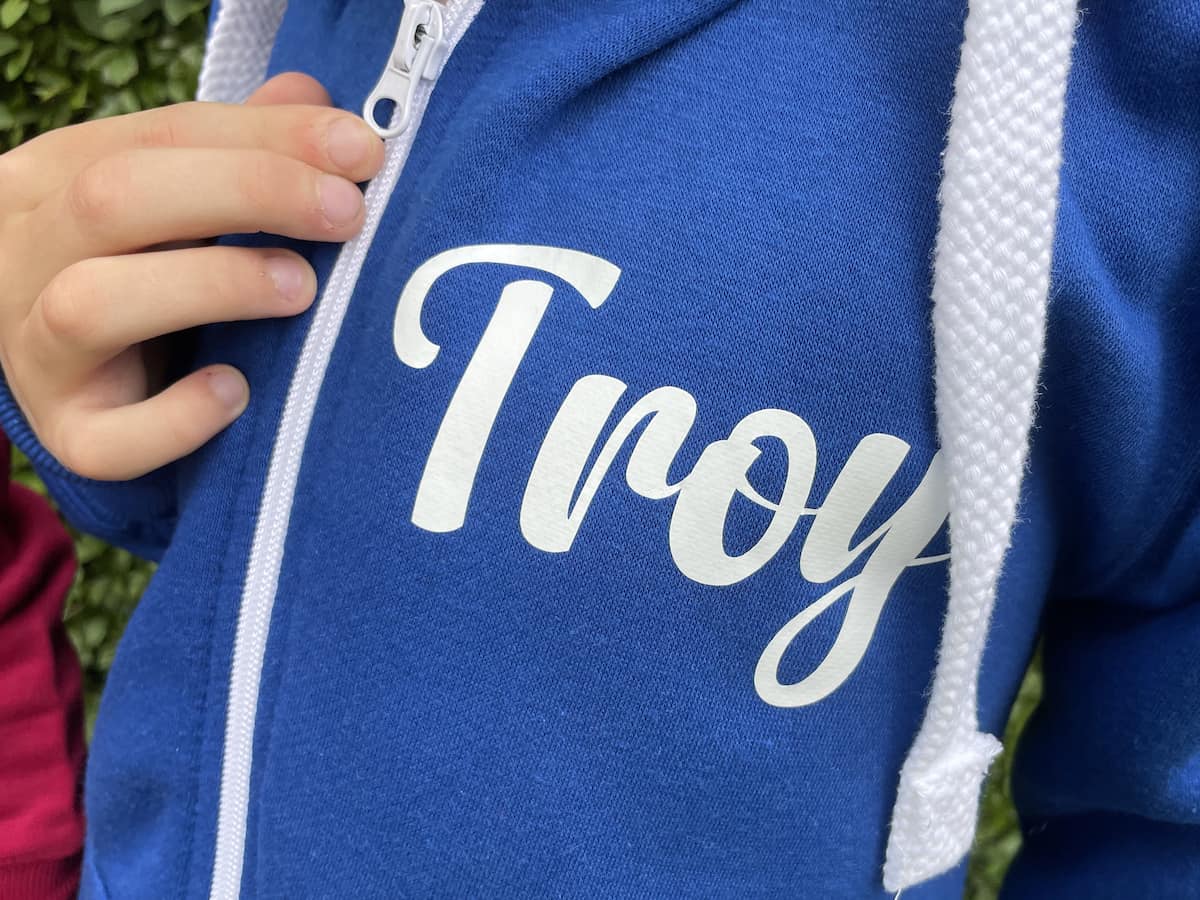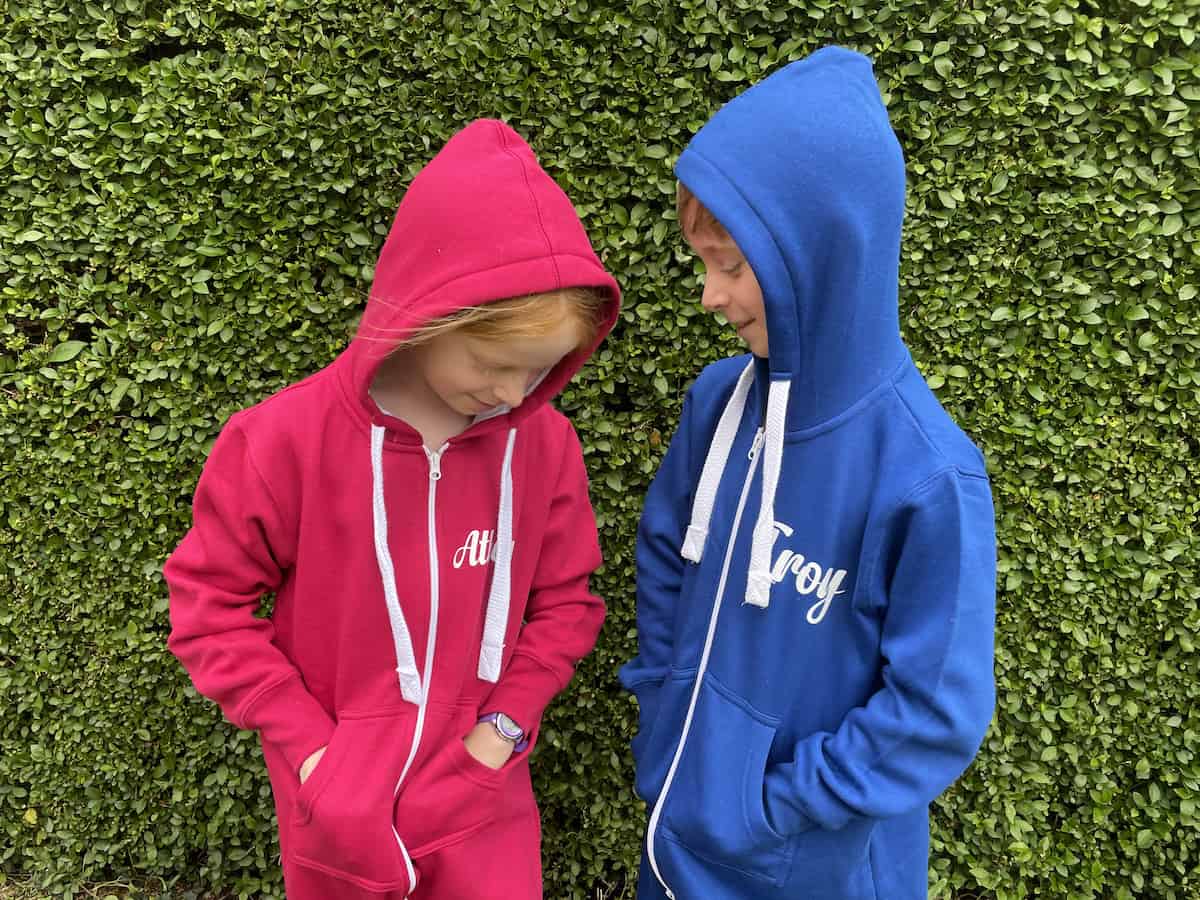 LP and Little Man love their new onesies – and have hardly taken them off since they arrived. They're now their most favourite thing to wear and put them on when they get home from school and on weekend mornings too. They'd live in them if I let them!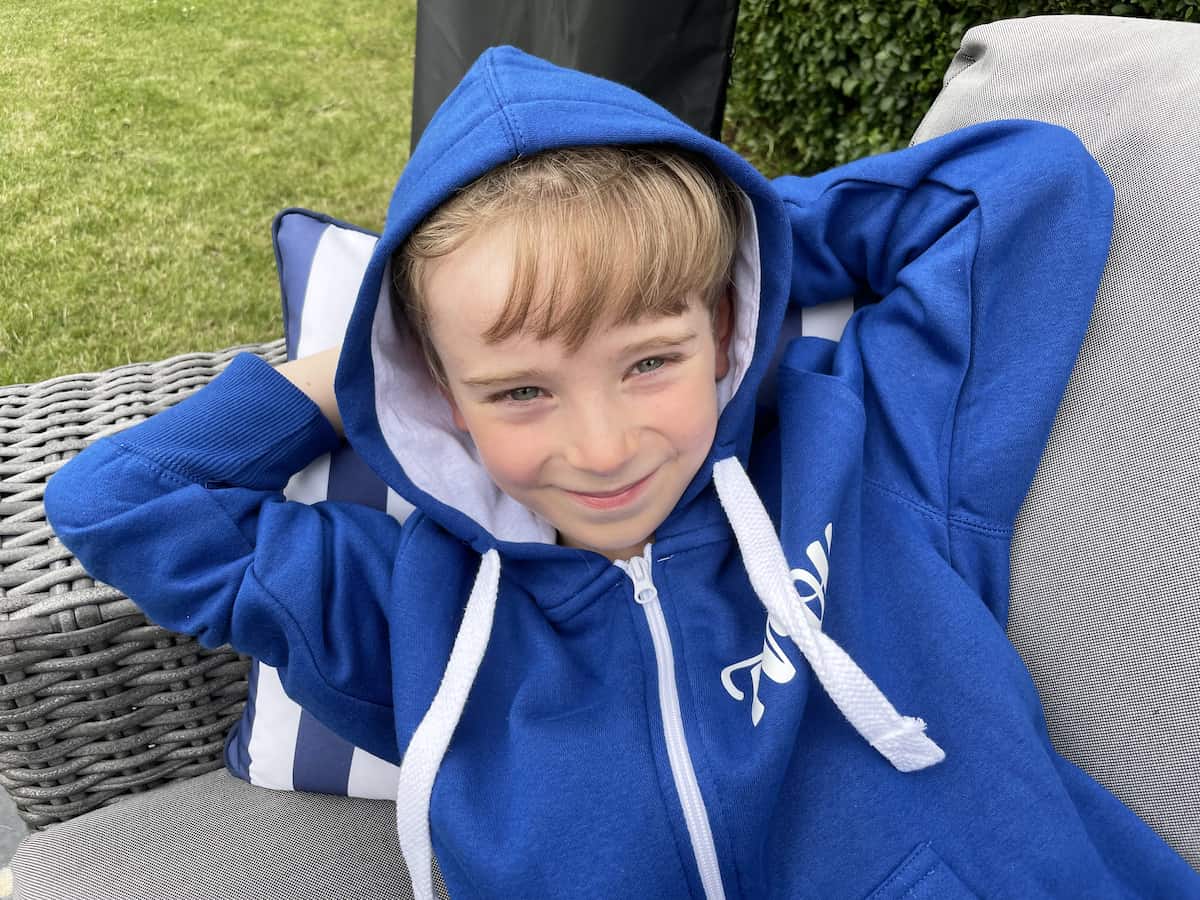 Cookie Dough Kids offer free shipping on orders over £45 and for orders under that shipping costs just 99p! Everything arrives beautifully packaged and considering all items are made to order, Cookie Dough Kids aim to ship within 5-10 days which I think is really quick for personalised products.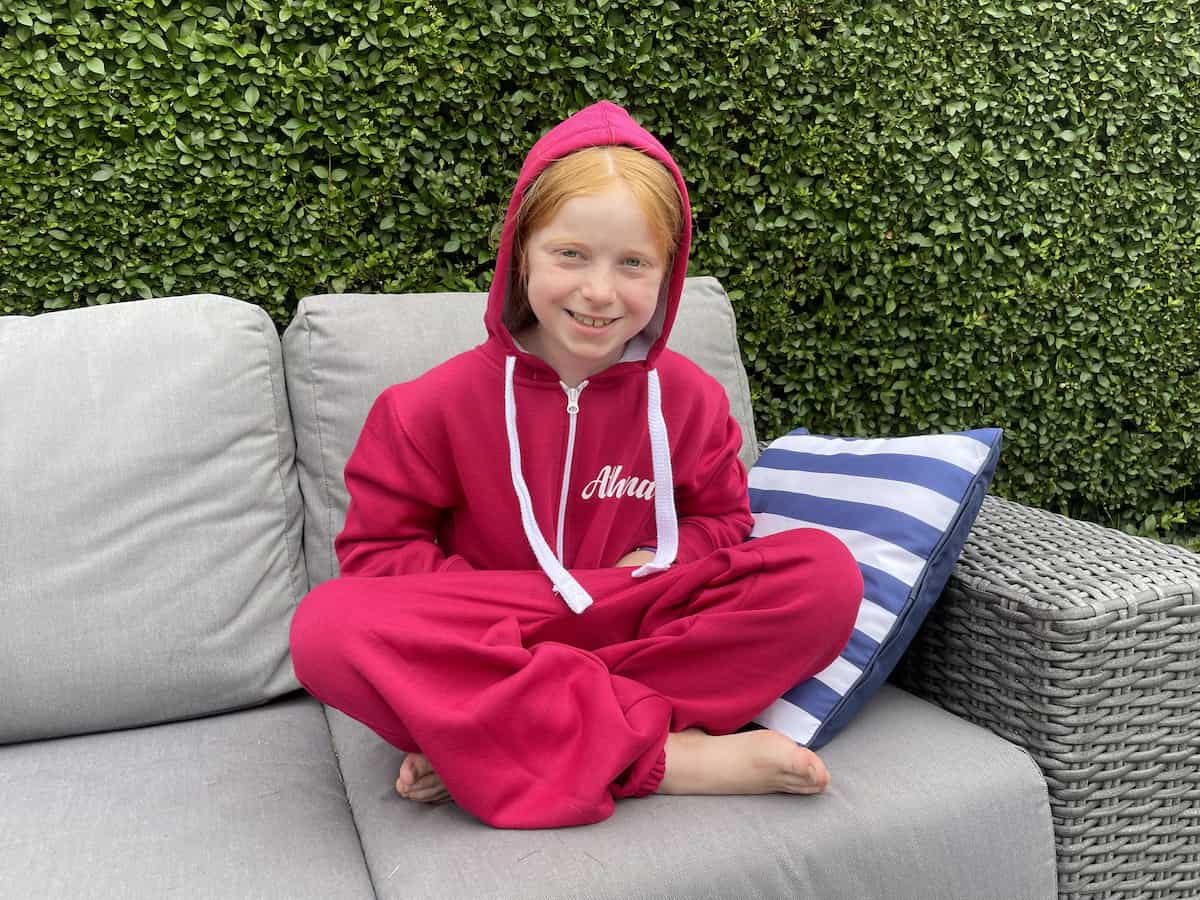 We love Cookie Dough Kids and I'm sure I'll be ordering more products from them in the future. I love buying personalised gifts and as a family we love anything that matches and Cookie Dough Kids are perfect for twinning sibling clothes or matching family outfits.