During half term we had a lovely break away at the Richmond Hill Hotel, exploring Richmond Park and enjoying time together. On the way home we booked tickets to visit Syon Park, somewhere we'd never been before but so close to the hotel that it felt like the perfect opportunity.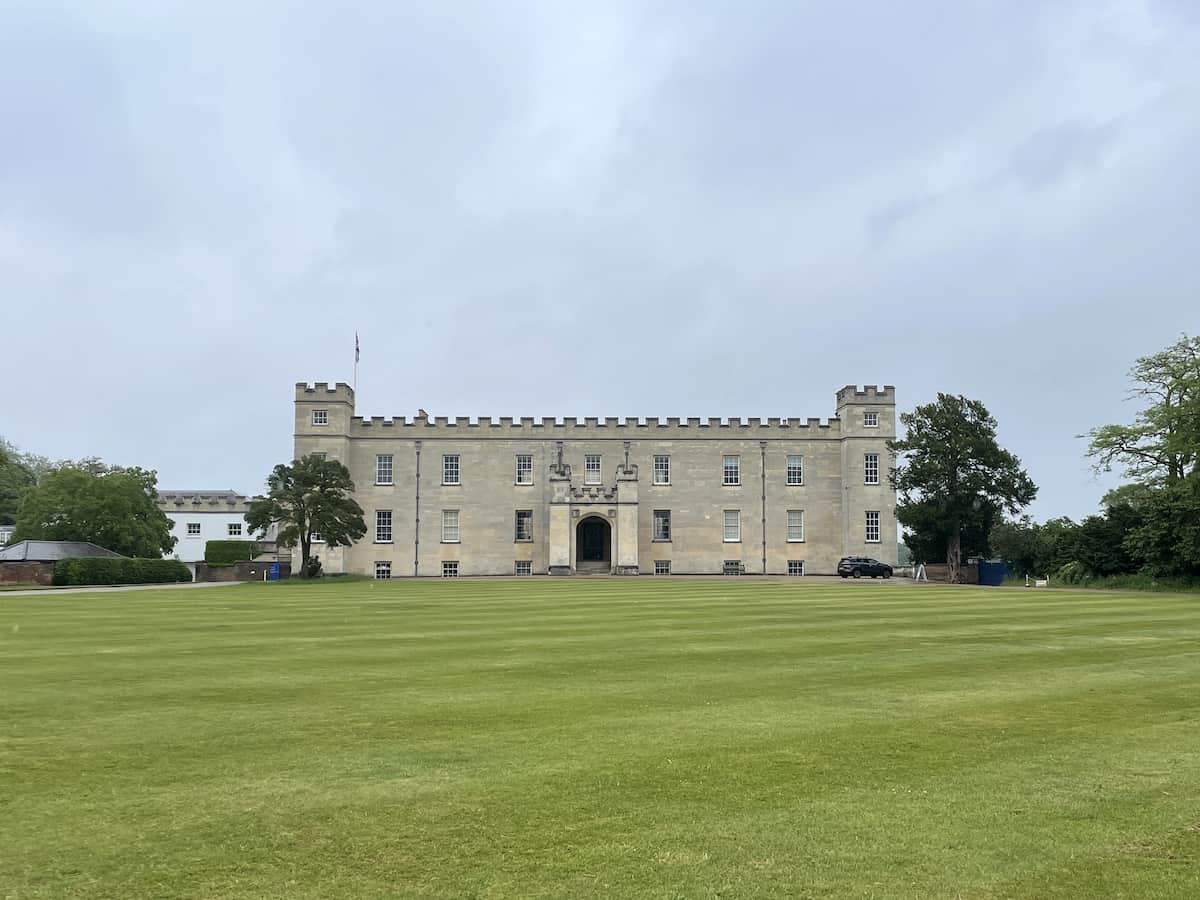 Syon House isn't open yet but the grounds and glasshouse are open. Tickets cost just £8 for adults and children go free during school holidays – making it a great value family day out. The only downside for us was that it rained constantly during our visit – but we didn't let that put us off!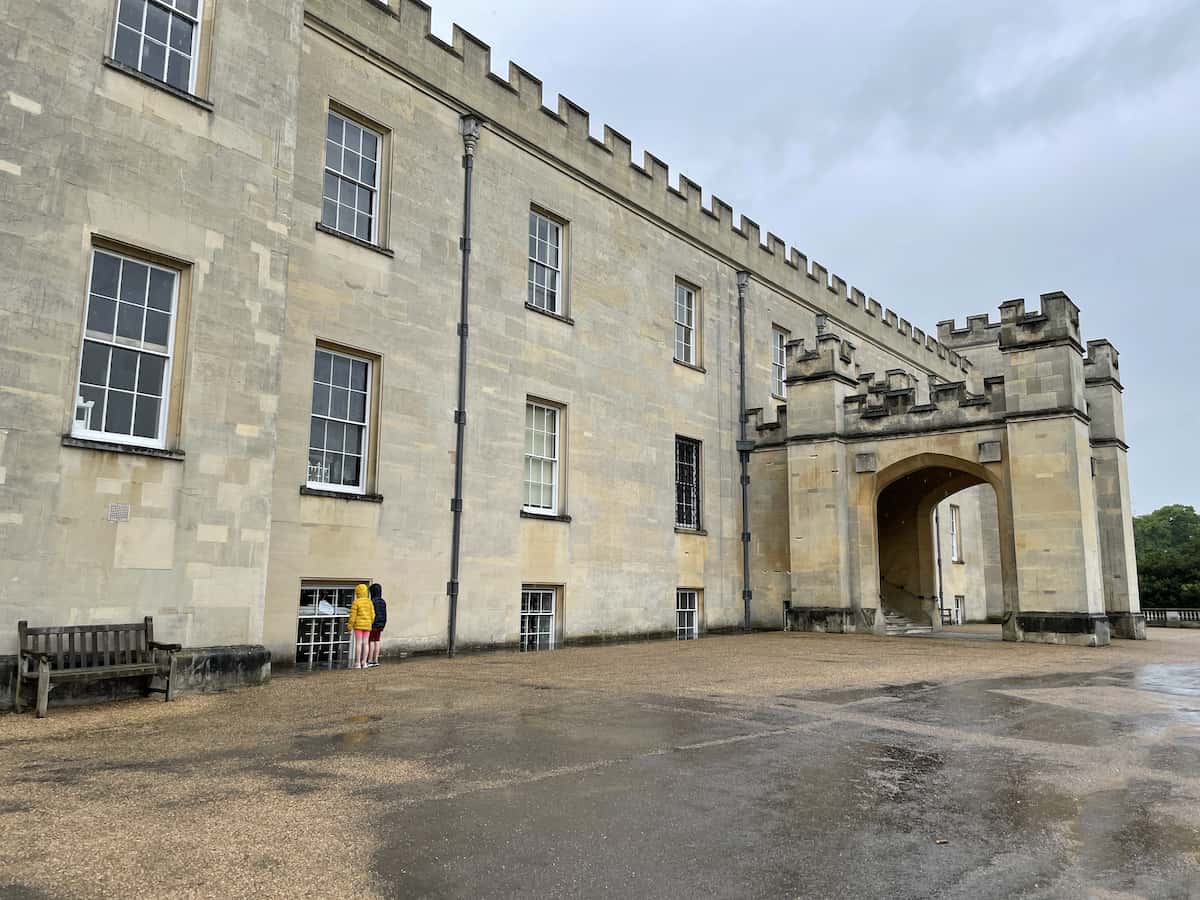 Syon Park is well signposted locally and has a huge free car park. It's also right next to a lovely Hillier Garden Centre which has two cafes that you could enjoy during your visit. As soon as we arrived we made a plan to do a big loop of the gardens before heading home – we knew the rain would dampen the day slightly but didn't want to miss anything!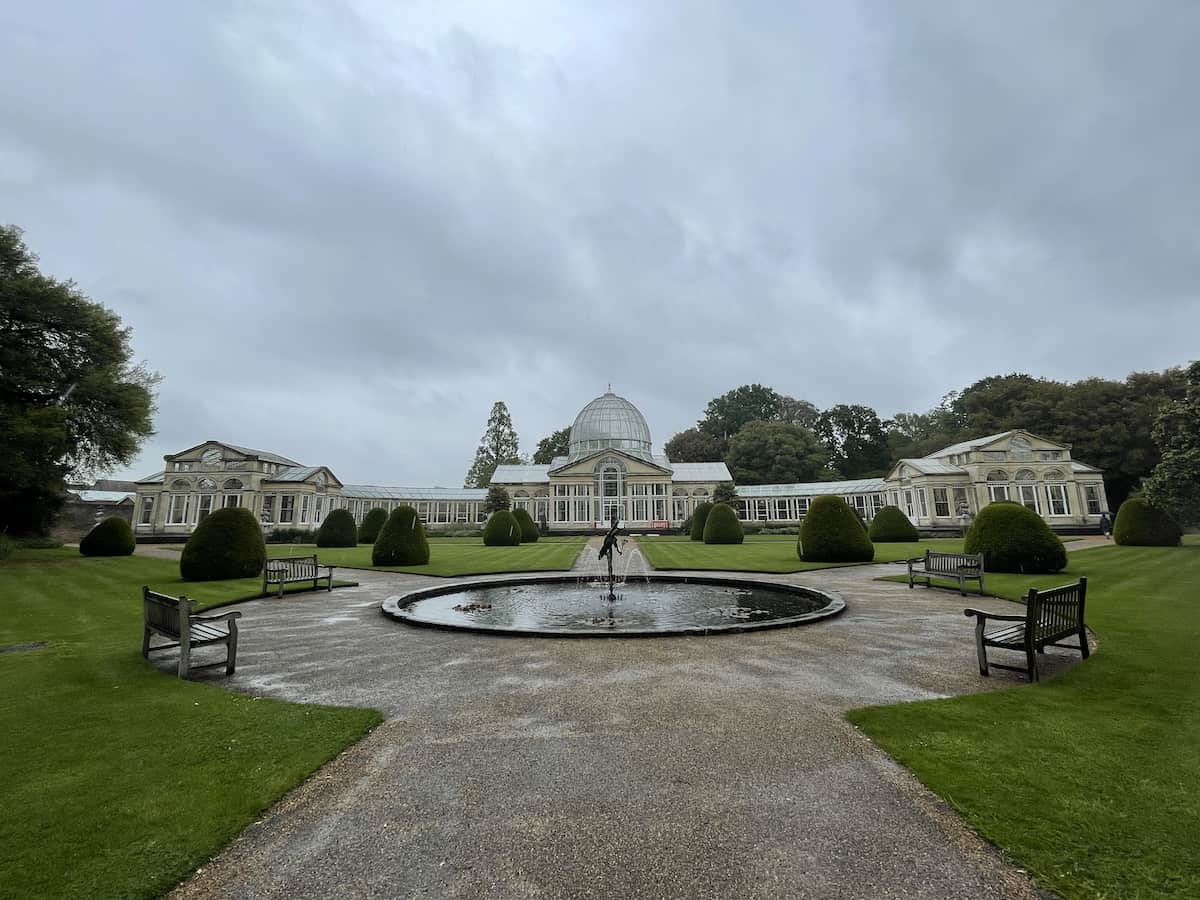 From the visitor reception you go outside and are met with Syon House, such a beautiful building and one I can't wait to go inside at some point. Syon House is the London home of the Duke of Northumberland and it dates back to the sixteenth century. It was built on the site of the Medieval Syon Abbey.
Just past the house we were blown away by the sight of the Great Conservatory, a building that would be even more magnificent when the sun is shining. The glasshouse was built in to 1820s and extensively restored in 1986 and is a really important historical structure – as well as being utterly beautiful.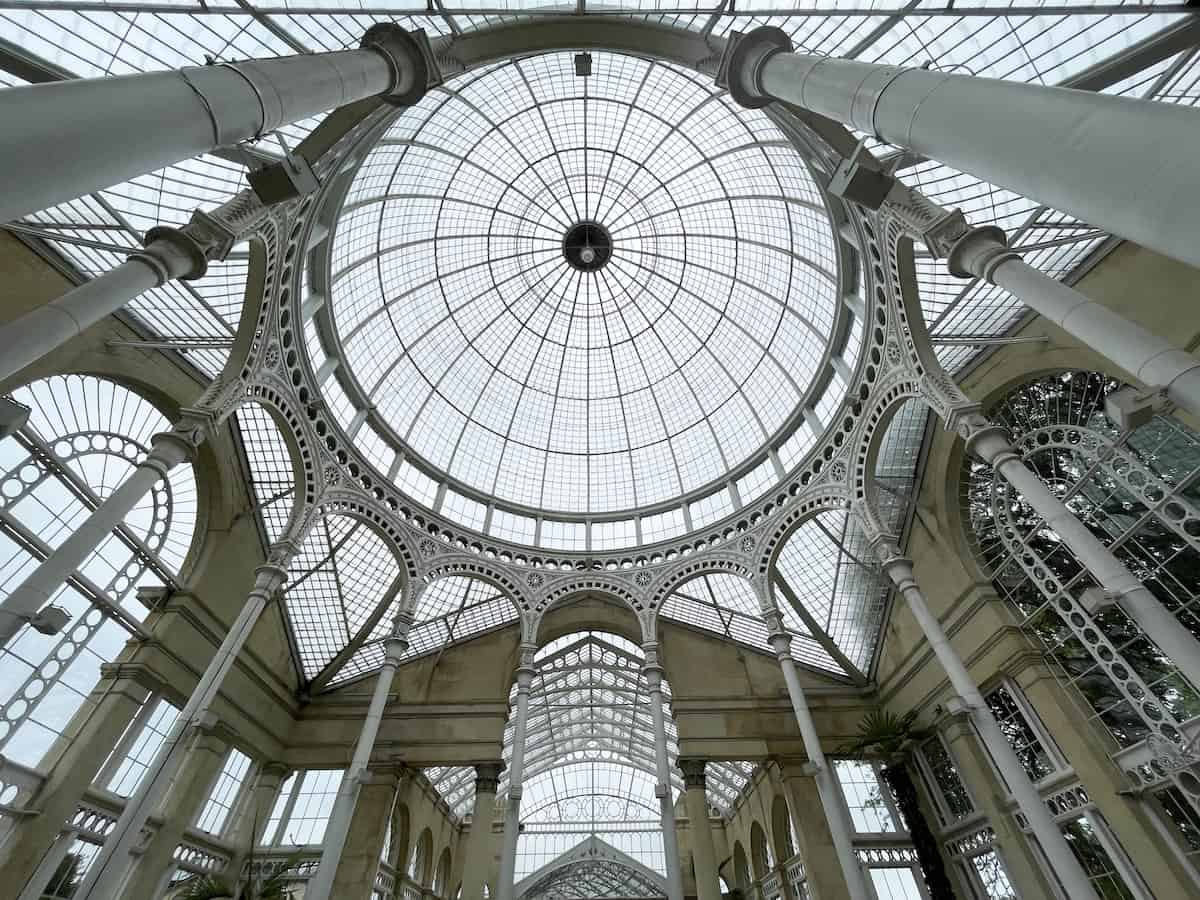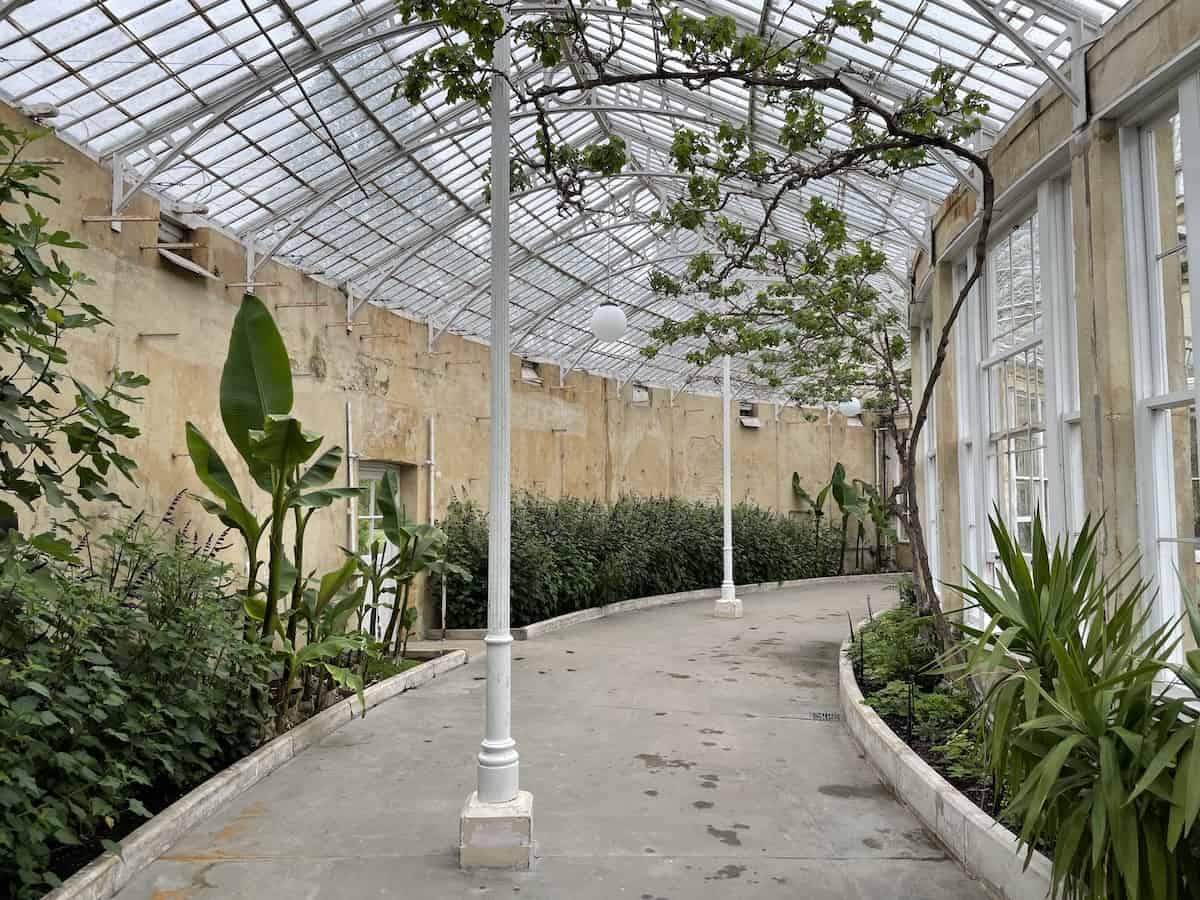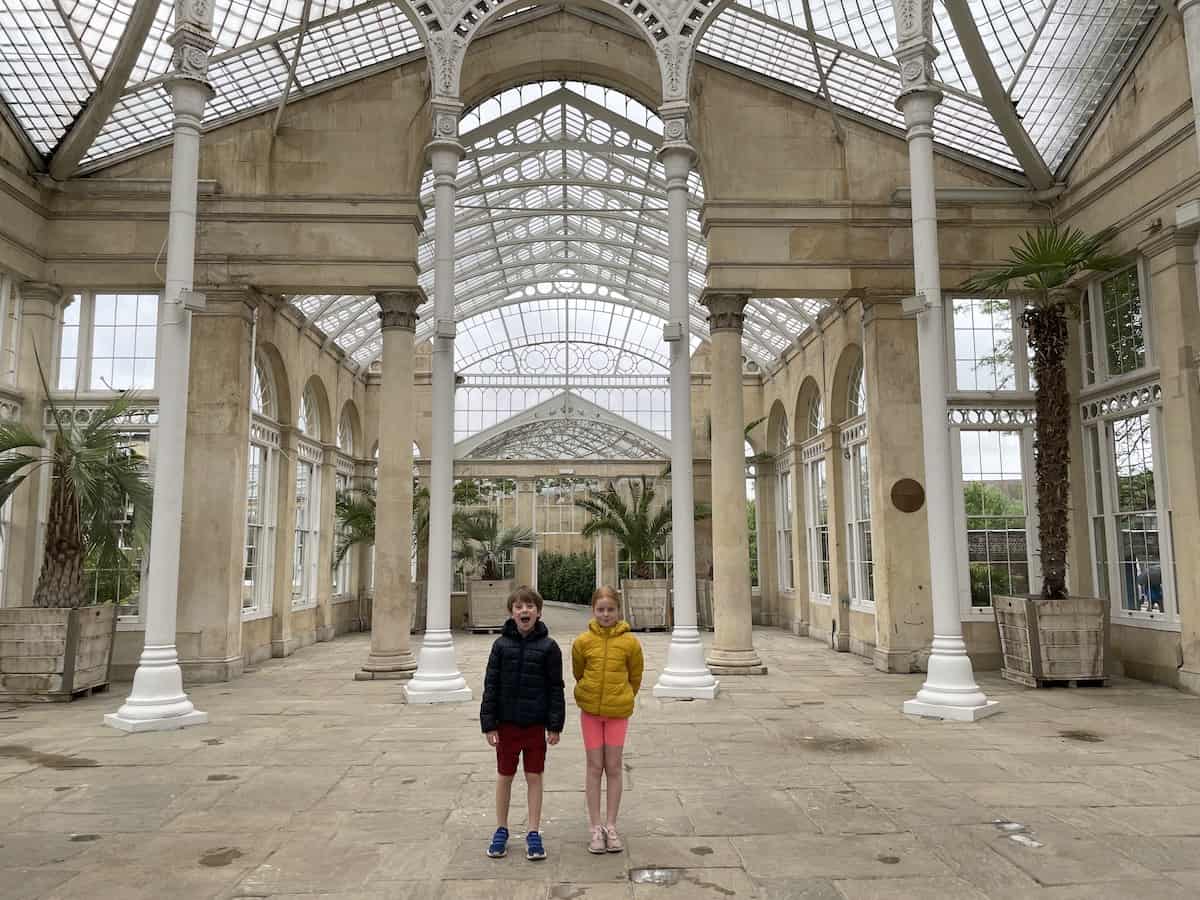 We were able to walk through and admire the plants and waterlily pond. Although the conservatory is no longer heated it gave us a welcome break from the wind and rain outside and the children loved looking at the vines trailing up the sides and roof of the building.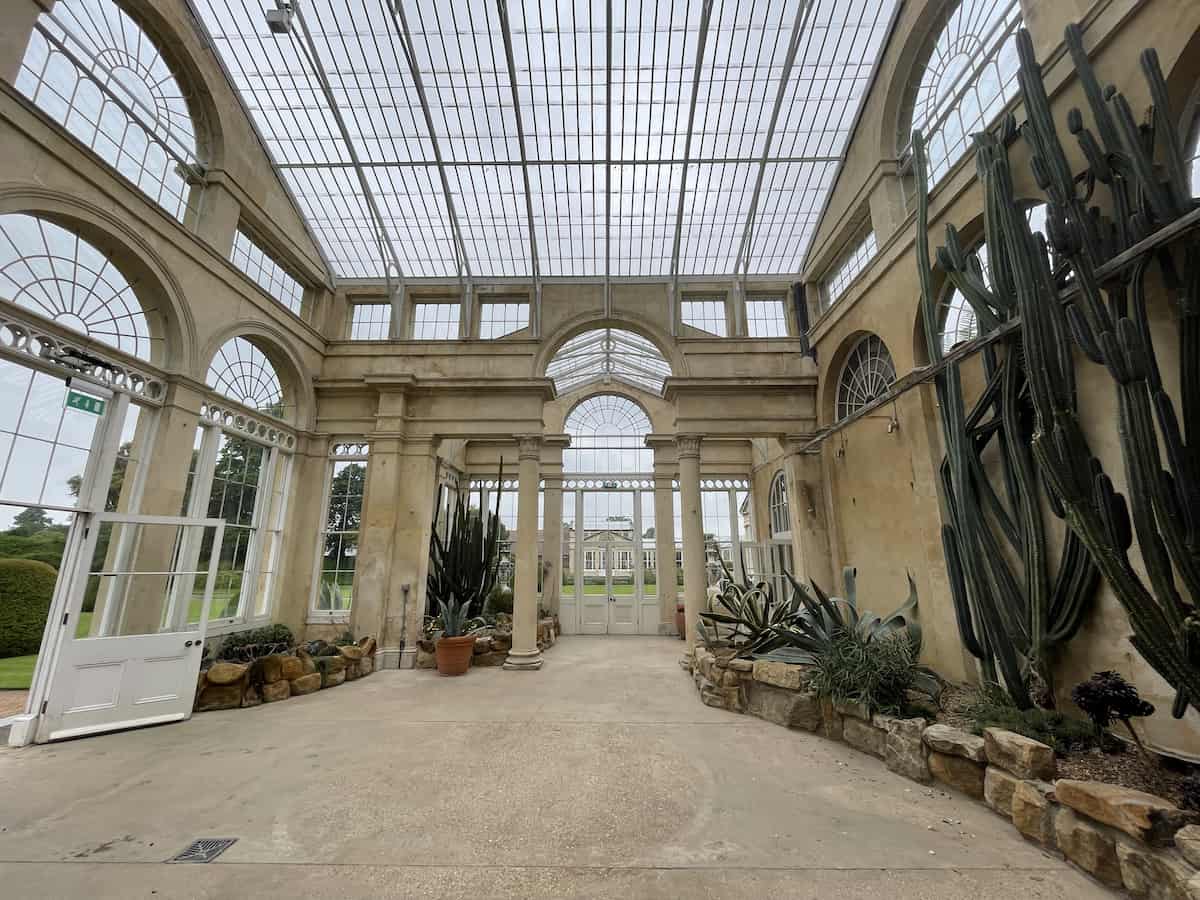 We then explored the gardens, which date back 600 years and have grown and changed so much over that time. There are so many plants and trees to appreciate and look at, all surrounded by parkland and meadows and with a beautiful lake in the middle with a couple of bridges along the route.
During our visit we saw so much wildlife – from small birds and ducks to whole families of geese and swans. The children loved seeing the baby signets and were talking about them all the way home!
As we started to walk around the lake we found the first of Syon Park's natural play areas. They have five or so play areas dotted around the lake, made of old tree trunks and blending nicely into the surroundings.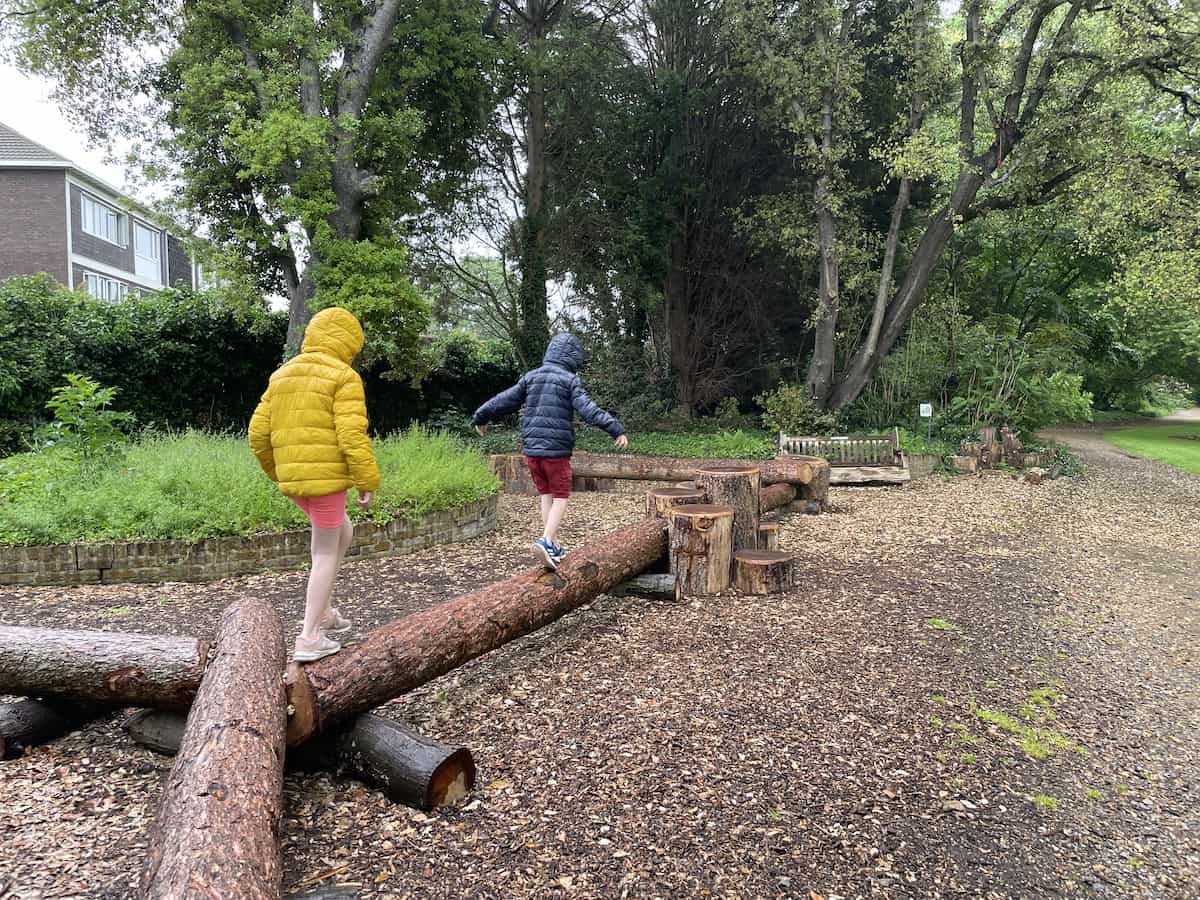 The children loved climbing over these structures – even with the rain – and would happily have played on them all day in better weather. They're a great addition to Syon Park and I know we'll be back in brighter weather to appreciate them a little bit more.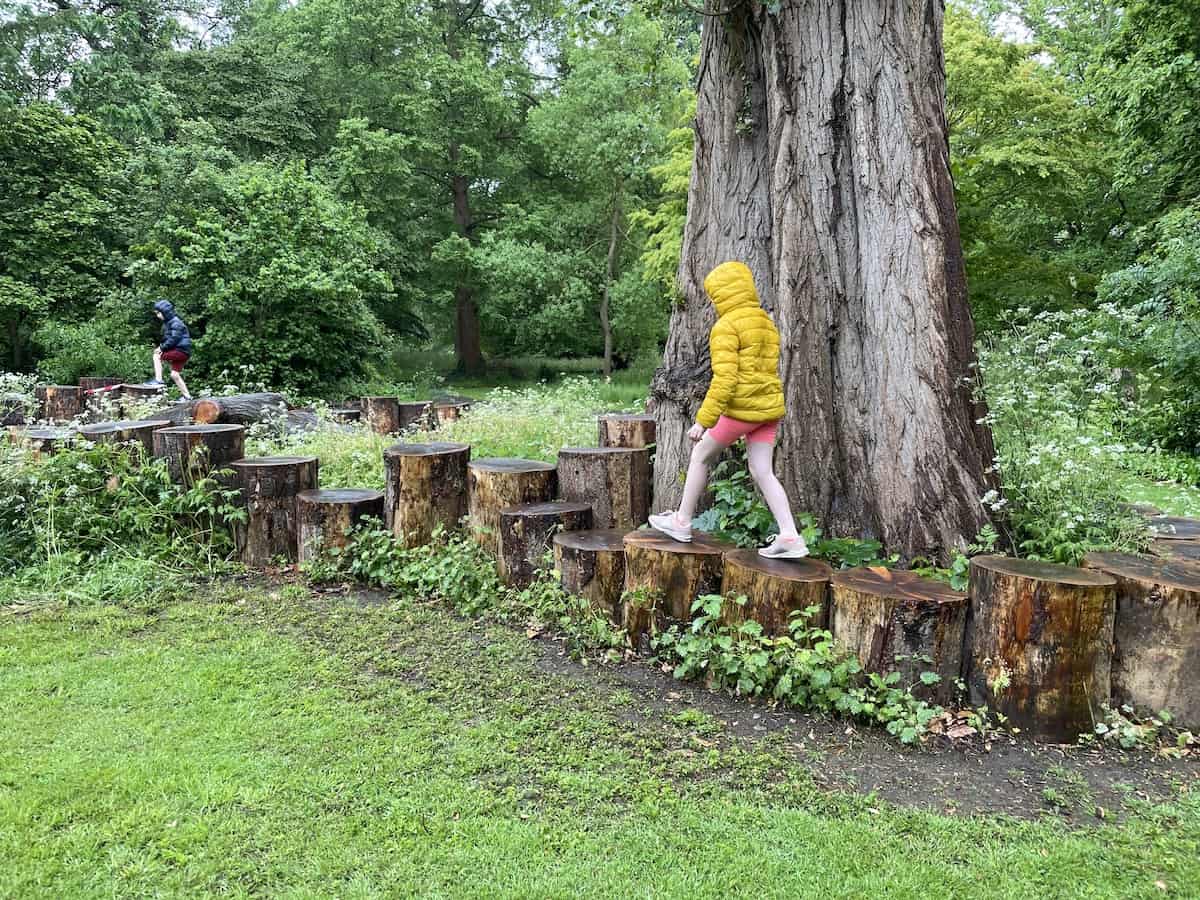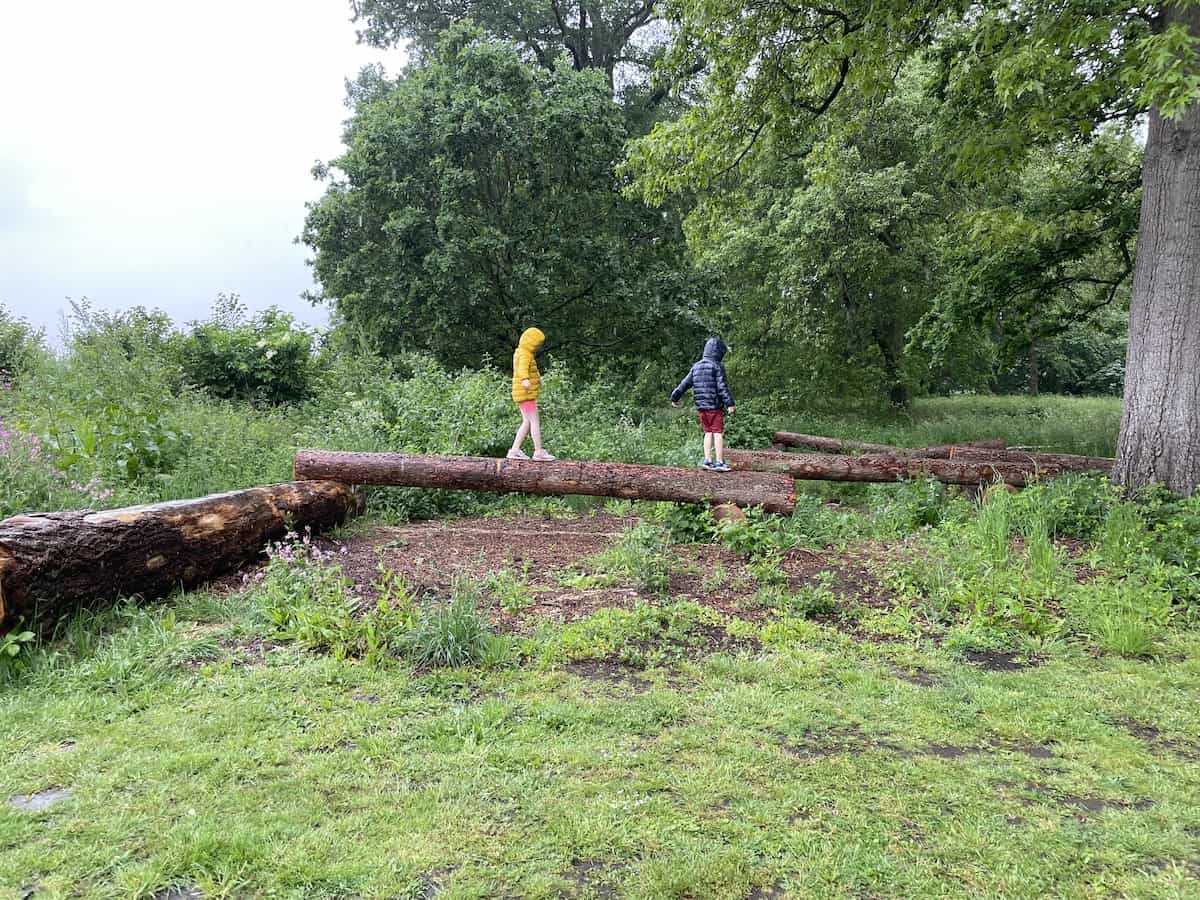 We walked all the way around the lake and back again, seeing an obelisk, so many lookout points and reading information signs as we went. It was such a lovely place to explore, a great family day out and I only wish the rain had held off for us!
I know we'll be back to Syon Park in the future but even on a rainy day you can appreciate just how beautiful and how full of history the place is. I'm really glad we made the time to visit.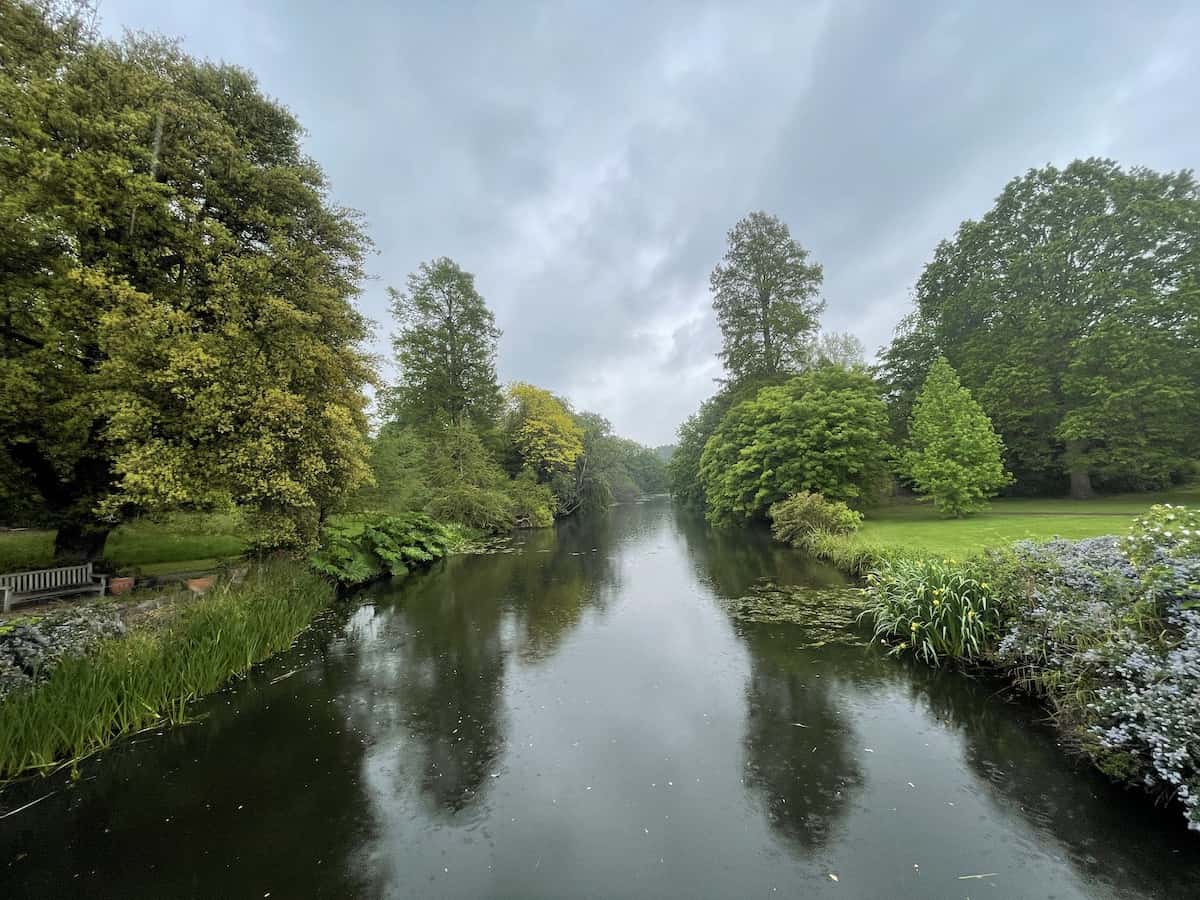 You can find out more over on the Syon Park website and for reference their address is: Syon House, Syon Park, Brentford, Middlesex TW8 8JF.