Disclosure: We were invited on this day out for the purpose of this post however all opinions are my own.
Last week we had a few days in London and a highlight of our trip was a boating adventure on the Regents Canal with GoBoat. It finished off our only full day in London nicely and was such a lovely way to see the evening draw in on such a beautiful part of the city.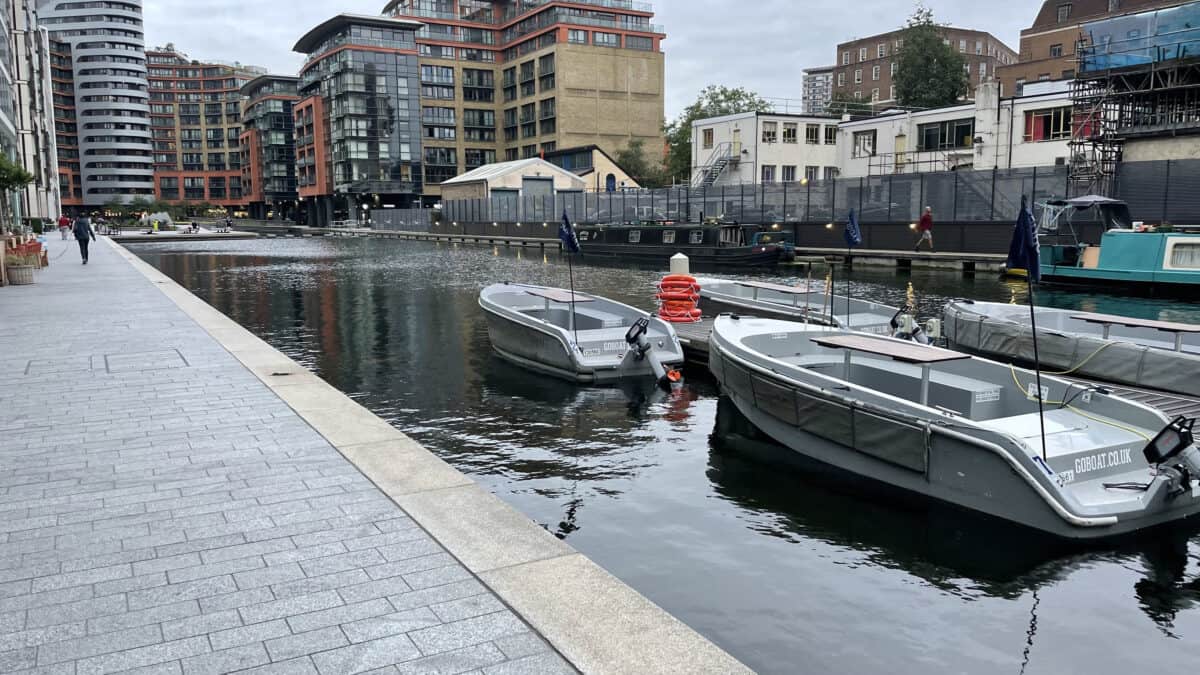 What is GoBoat?
If you haven't heard of GoBoat before, they hire electric boats at various destinations across the city. We had a GoBoat trip in Kingston last summer and this time we hired a boat from GoBoat Paddington and they're also now booking at their new site in Canary Wharf too!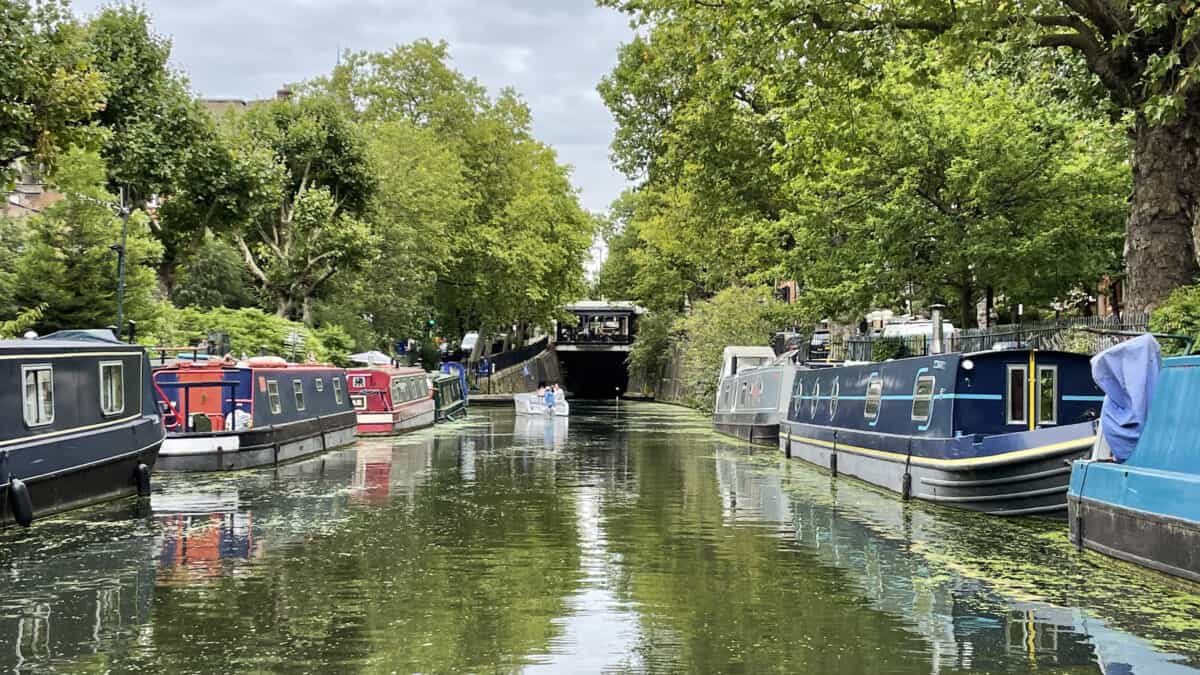 To hire a GoBoat you don't need any experience and a full briefing is given with safety information and instructions on how to operate and steer the boat. Life jackets are provided – and are mandatory for children – but even adults can wear them if they like.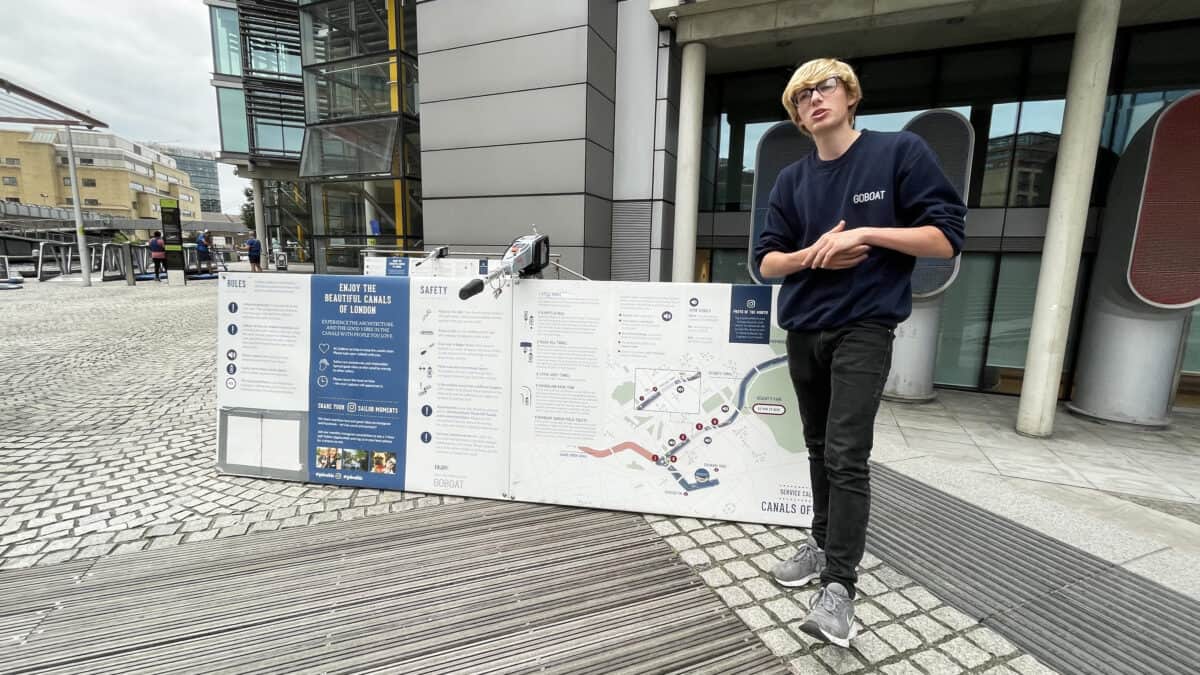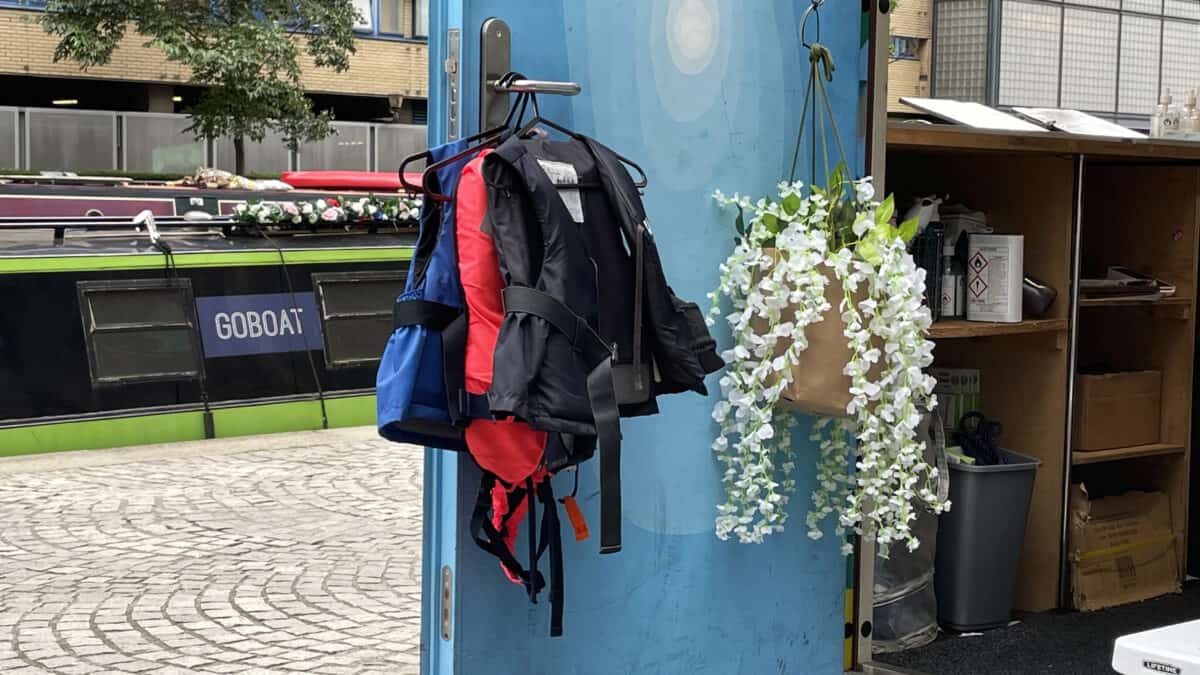 The GoBoat boats seat up to eight people really comfortably and they have a central table that is fantastic for a picnic. You can bring your own food and drinks – although Paddington is an alcohol free destination. We bought picnic supplies from M&S a stone's throw from the GoBoat site and it was the perfect easy dinner option to enjoy whilst sailing along.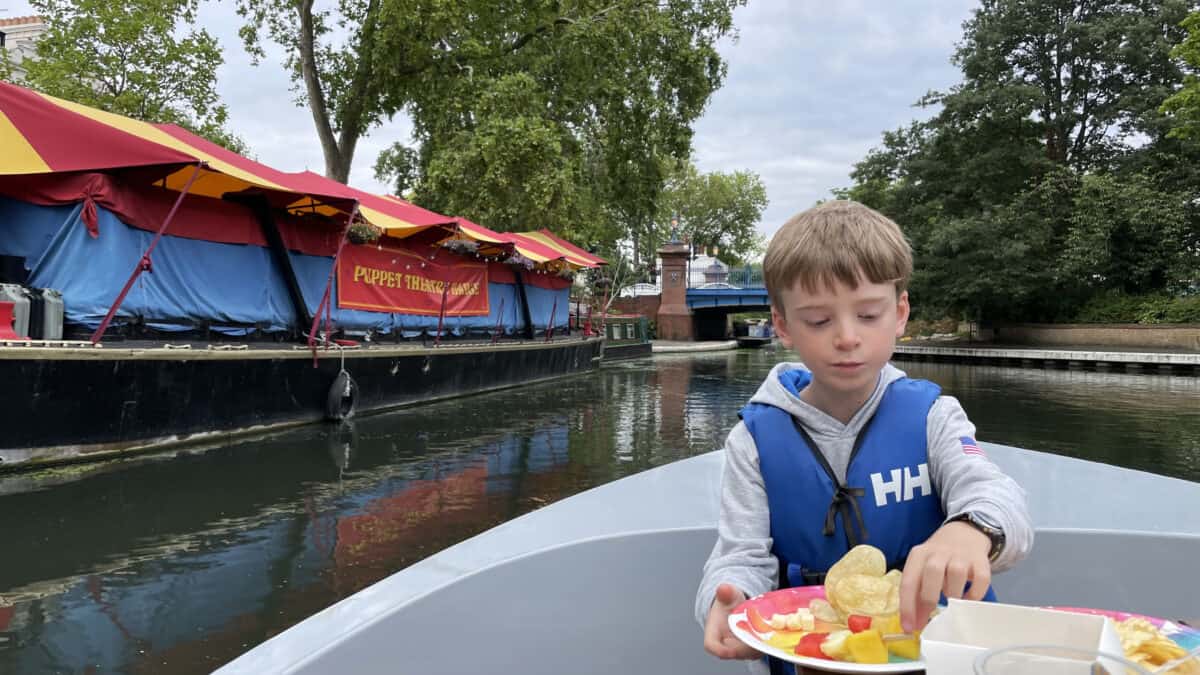 GoBoat is dog friendly – something I didn't even realise until we saw a dog on a boat ahead of us. It shows that GoBoat is an activity for the whole family – including four legged friends – and it's something all ages can enjoy too. We saw so many couples and groups of adults enjoying their time on the water as well as families like us.
How long can you book a GoBoat for?
You can book a GoBoat for a minimum of one hour and up to three hours but the longer you book for the cheaper it works out per hour. Two hours is recommended and is the perfect amount of time to sail to one end of the map you're provided with and back again.
The route took us along the Regents Canal, past huge mansions, Regents Park and London Zoo. There was so much to look at on the way from people on the towpath to other boat users, beautiful barges moored along the route and families of ducks enjoying the water too.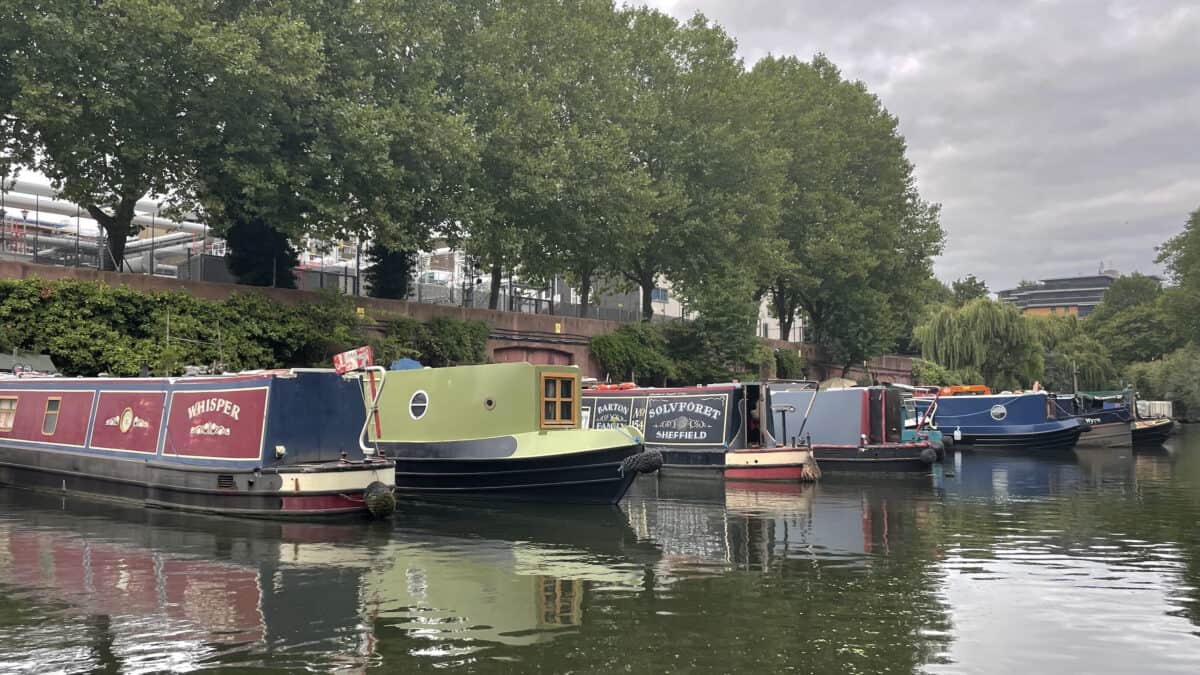 Our trip was so peaceful and it was nice to spend time on the water at a quieter time compared to our previous lunchtime GoBoat experience. It was just as much fun later in the day but so relaxing – and the perfect way to wind down after a really busy day seeing the sights of London.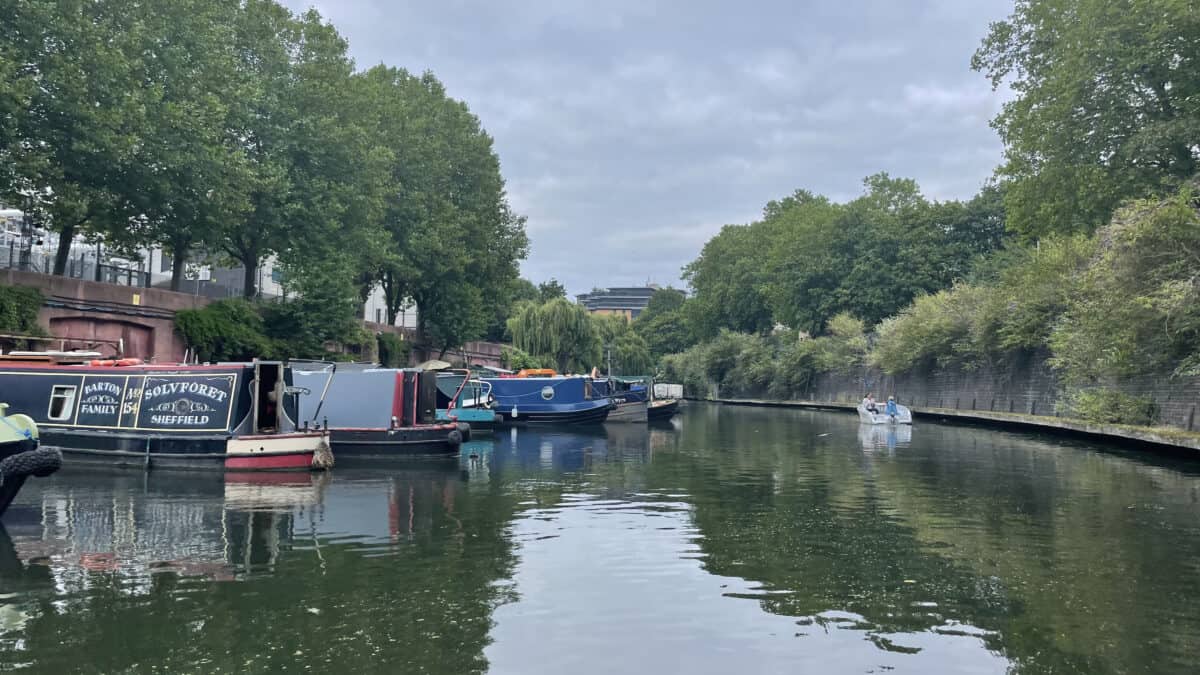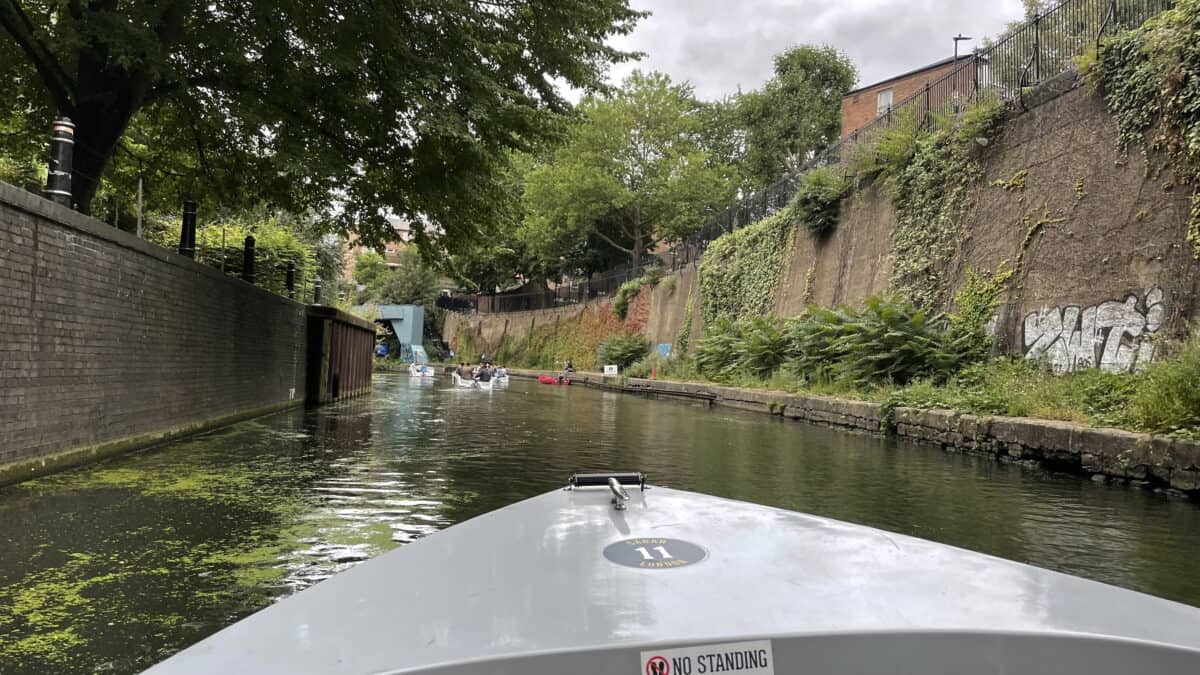 The GoBoat Paddington route takes you through some big tunnels which were an experience, and really added to the adventure. The children loved seeing the little spot of light in the distance and laughing as drips from the tunnel ceiling dropped on their heads! It's so funny the things that they find entertaining.
How easy is GoBoat?
The GoBoat experience could not be easier. You turn up, have a briefing, get life jackets for the children and away you go. The boats are super easy to steer and navigate – and the children loved putting their hand over Daddy's to help him Captain the boat! Adults have to be in control at all times but the children didn't seem to mind.
One great thing about GoBoat is that as they're electric they are eco friendly and also much less effort than other tourist boats – from pedalos to rowing boats. You can sit back and relax, letting the boat do all the work whilst you just keep it going in the right direction.
GoBoat is a fantastic family activity. It's also great for a celebration – and our last trip was the day before LP's birthday. It's so nice to share the experience with friends or extended family and you could even hire a few boats if you all wanted to sail along together.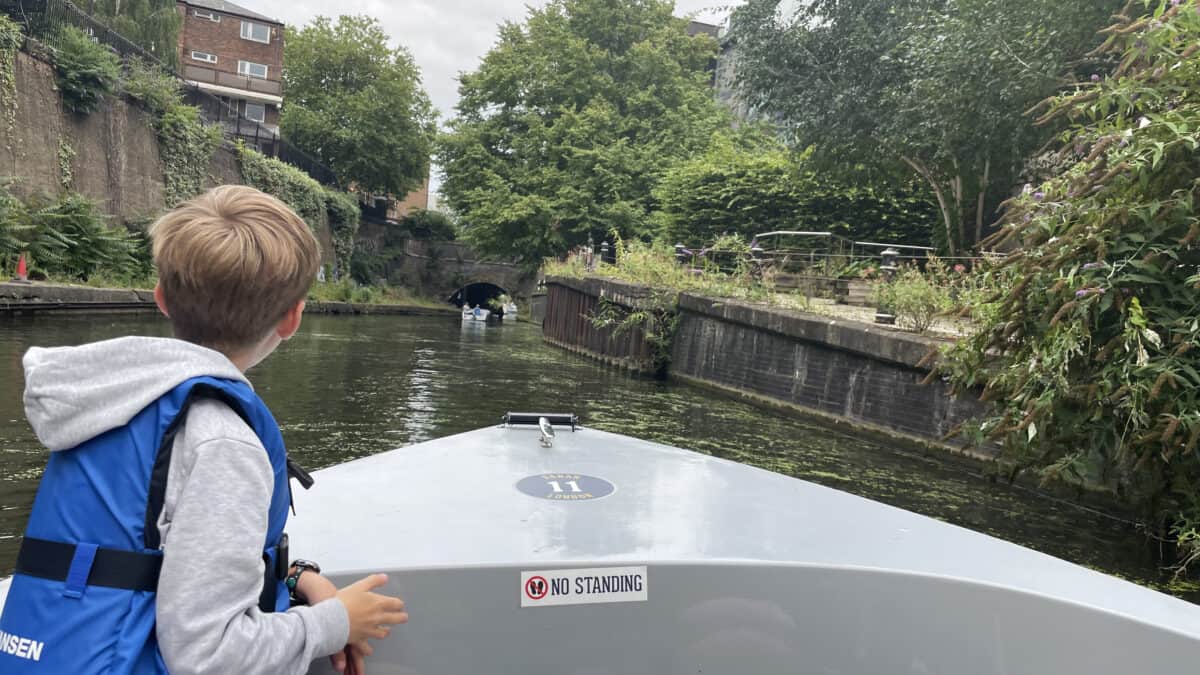 We loved our GoBoat experience and I have no doubt that we'll be out on the water again before too long. The children love it and it gives us a good chunk of quality family time where we put our phones away, talk about all sorts of things and just focus on time together.
You can find out more about GoBoat over on their website and they still have good availability for the rest of the summer and beyond. Why not book a trip for your next occasion or just for an hour or two one weekend?
You'll love it, I'm sure.
You can see a video of our GoBoat adventure over on Instagram here: