*We were provided with this experience for the purpose of this post however all opinions are my own.
Last week we went back to my hometown, Kingston Upon Thames, to experience GoBoat for the very first time. If you haven't heard of GoBoat before, they are an electric self drive boat hire company. I'd seen so many people having GoBoat adventures and couldn't wait to have our own on the day before LP's birthday.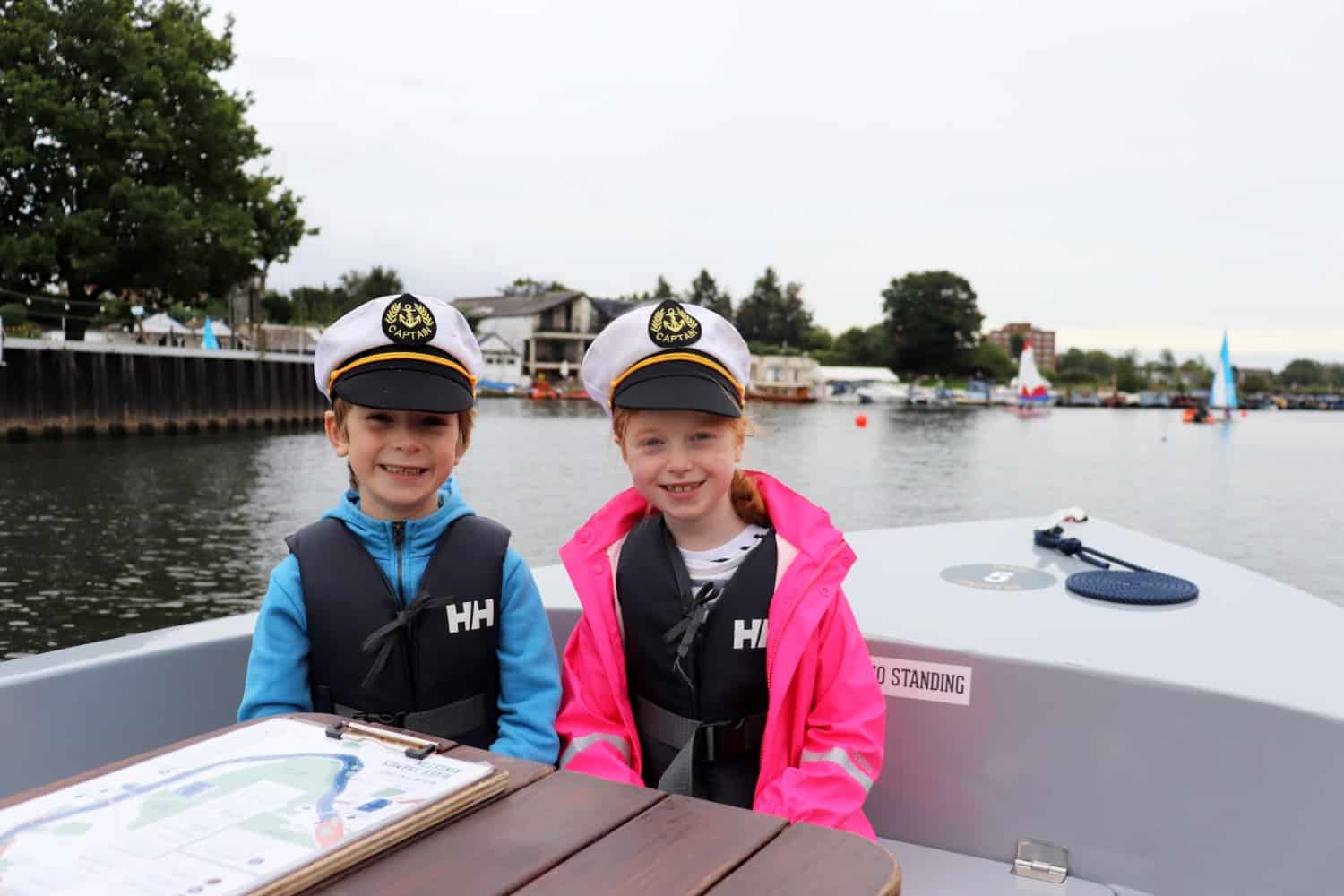 GoBoat Kingston is really easily accessible, being right in the heart of Kingston town centre, next to Kingston Bridge. For anyone who knows the area, it's right behind TK Maxx and we parked easily in the John Lewis car park just a stone's throw away.
We'd booked our GoBoat from 11:30am for two hours and as it was over lunch we took a picnic with us. GoBoat allow you to take your own food and drink with you on board, even alcohol, as long as you take all rubbish home with you and the designated Captain remains sober.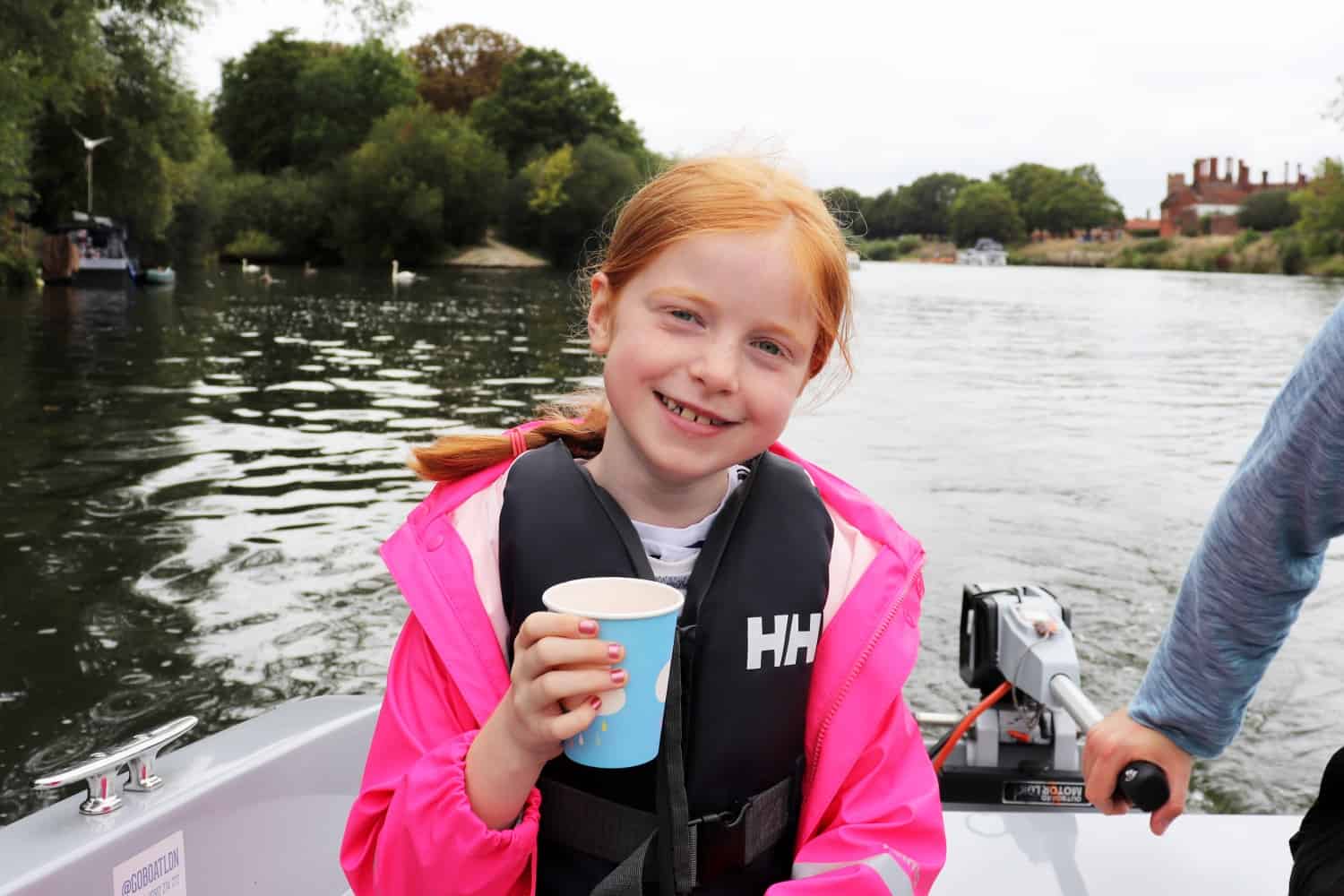 Before we got on board we were given a safety briefing and the children were given life jackets to wear. All children under 16 must wear a life jacket and there were no complaints from LP and Little Man, they always naturally associate time on the water with wearing a life jacket.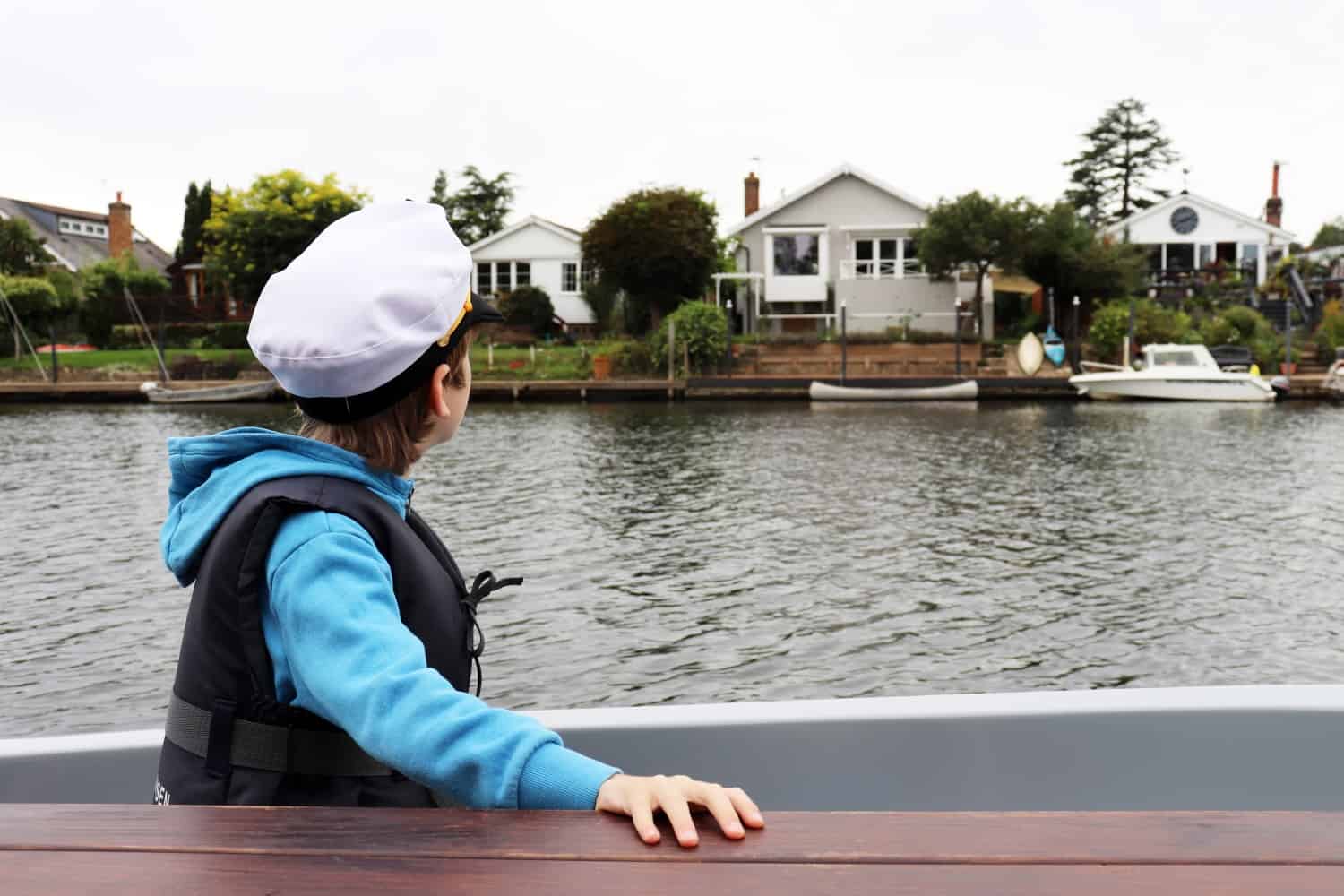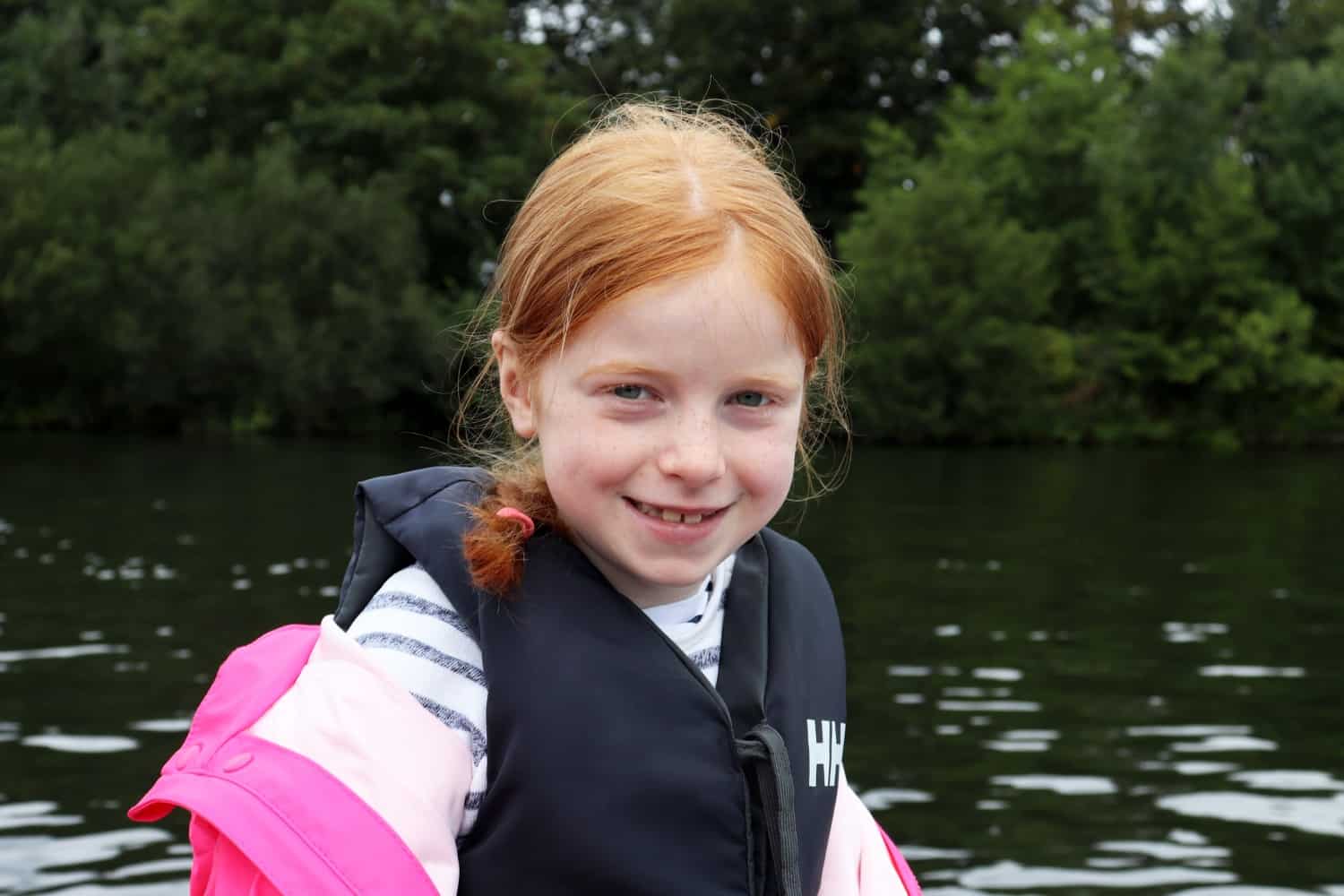 Once on board Dave was shown how to operate the boat. It was really simple to do and he was happy to captain the boat for the duration of the trip. Only people over 18 are allowed to steer the boat but the children loved sitting next to Dave, putting their hand on top of his and feeling like they were in charge!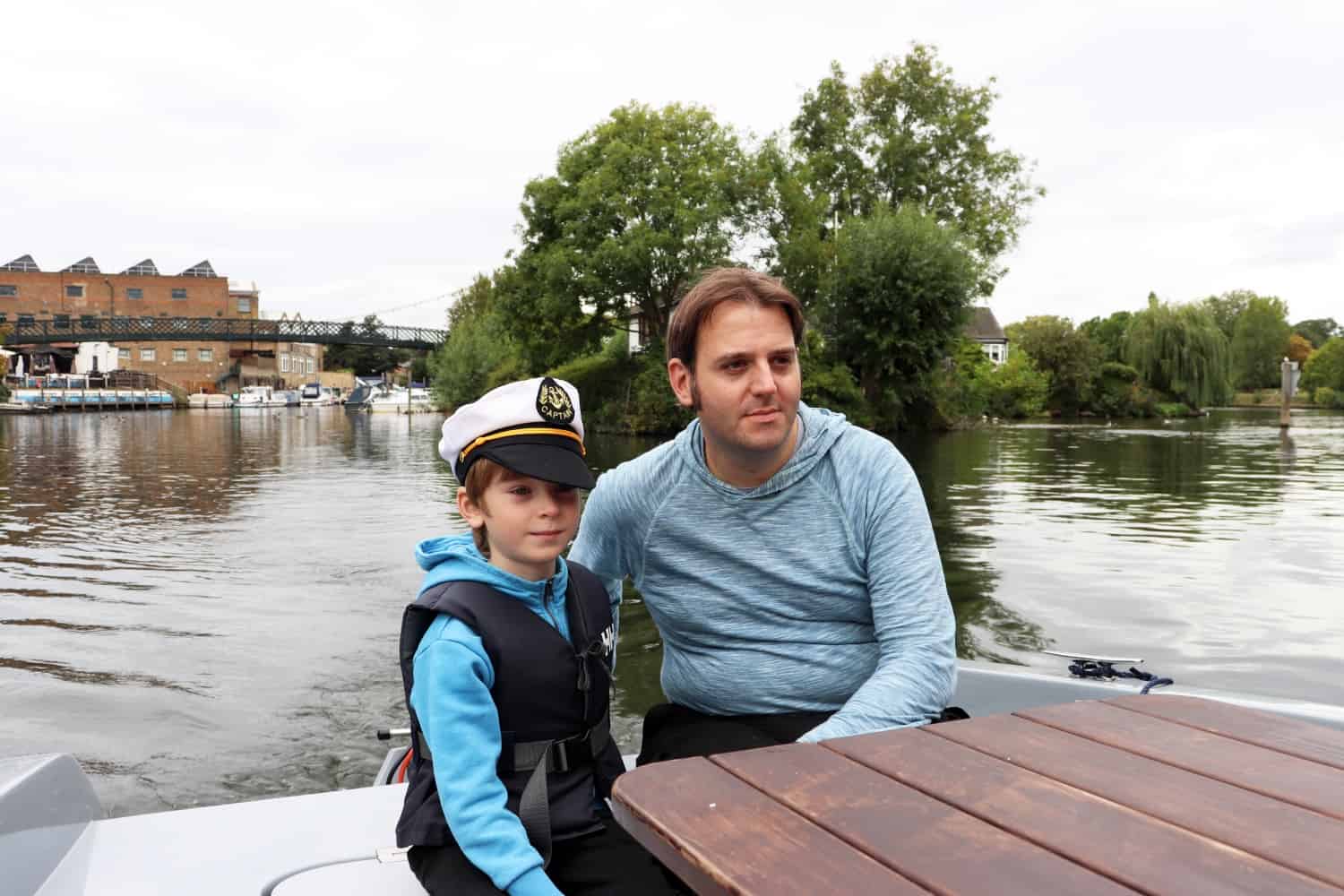 From GoBoat Kingston you can go either way along the Thames. We chose to head towards Hampton Court Palace which was an hour along the Thames, meaning we could get there and back in our allotted two hour booking time.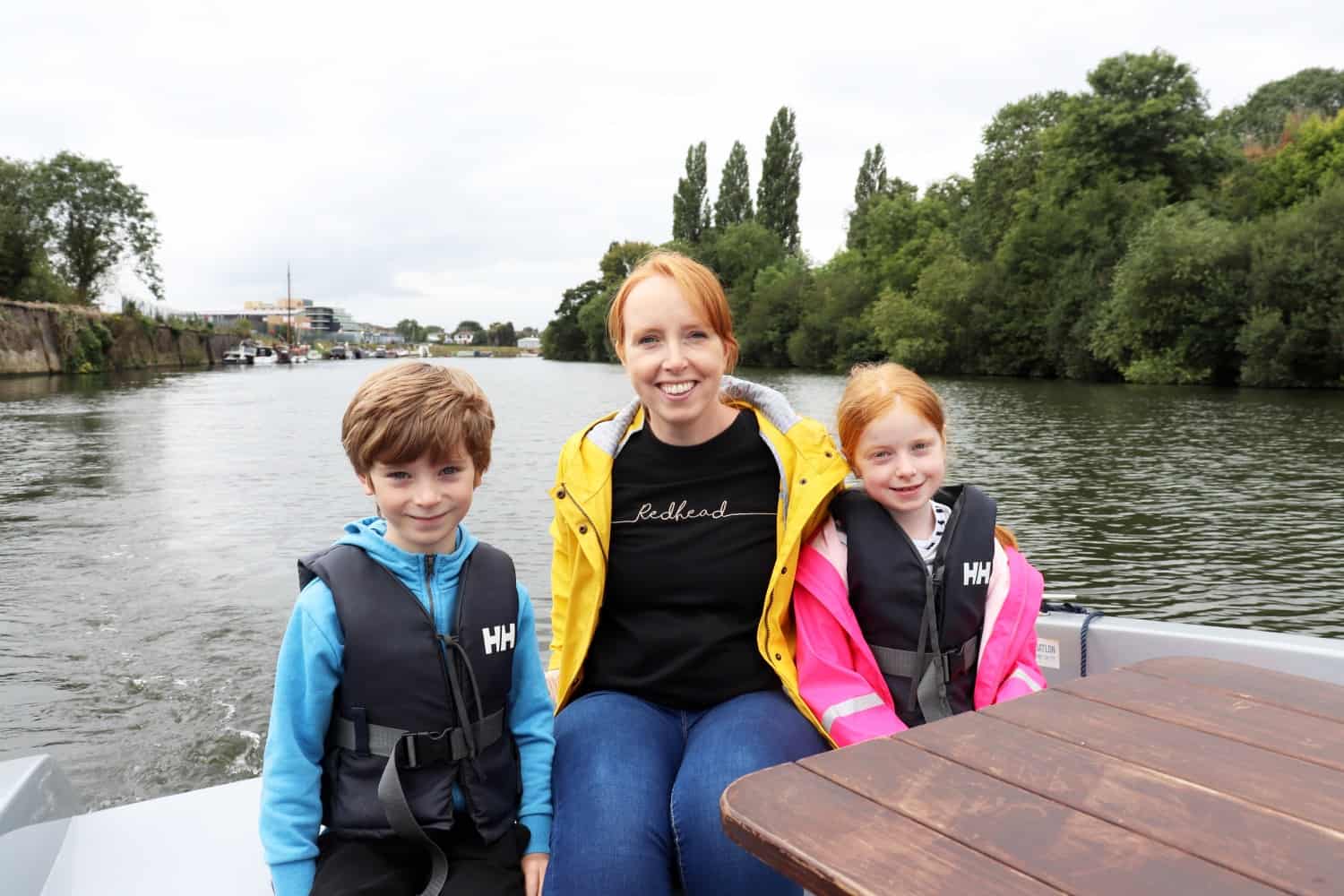 In the other direction we could have gone to Teddington Lock which is 40 minutes away and would have had some time to head a little in the other direction on our return. There's a map on board too that really helps you navigate and look out for things during the trip.
We found that two hours was plenty of time for our trip and picnic. We saw so many people on the banks of the Thames, got to see beautiful houses, people canoeing and paddle boarding and wave to fishermen on the banks too. Hampton Court was definitely a highlight to see before turning round to head back to Kingston.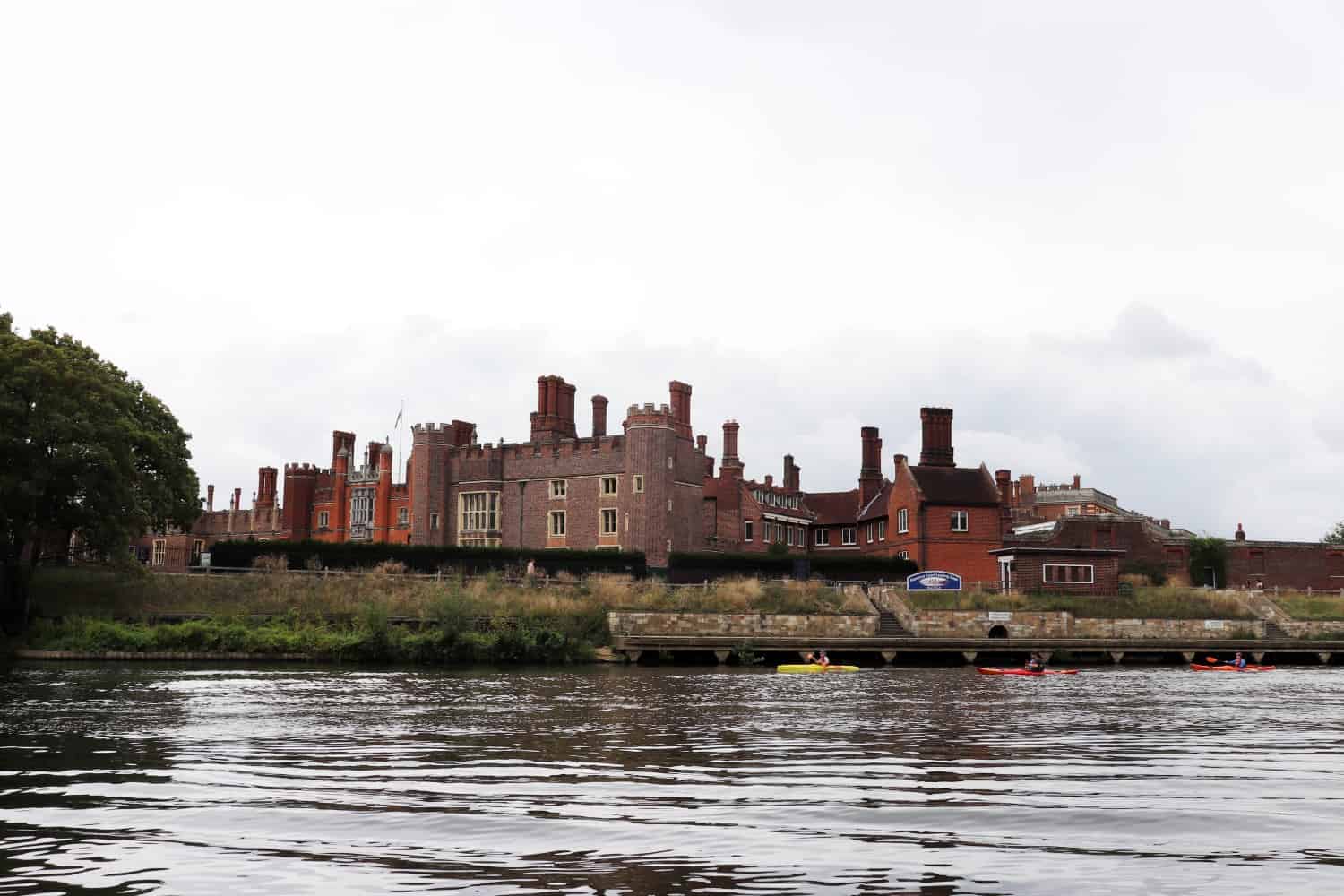 The weather wasn't the best when we went on our adventure but it thankfully didn't rain. We took coats with us which we were glad of as it did quite chilly at times from the wind as the boat moved along the Thames. You could even take blankets to snuggle in and a Thermos of hot chocolate if you wanted! But, it would be pretty blissful on a sunny summer day too.
Hiring a boat is something we'd never thought to do before but something that all four of us loved. We put our phones away and just enjoyed our time on the Thames together, proper quality time with so much to look at.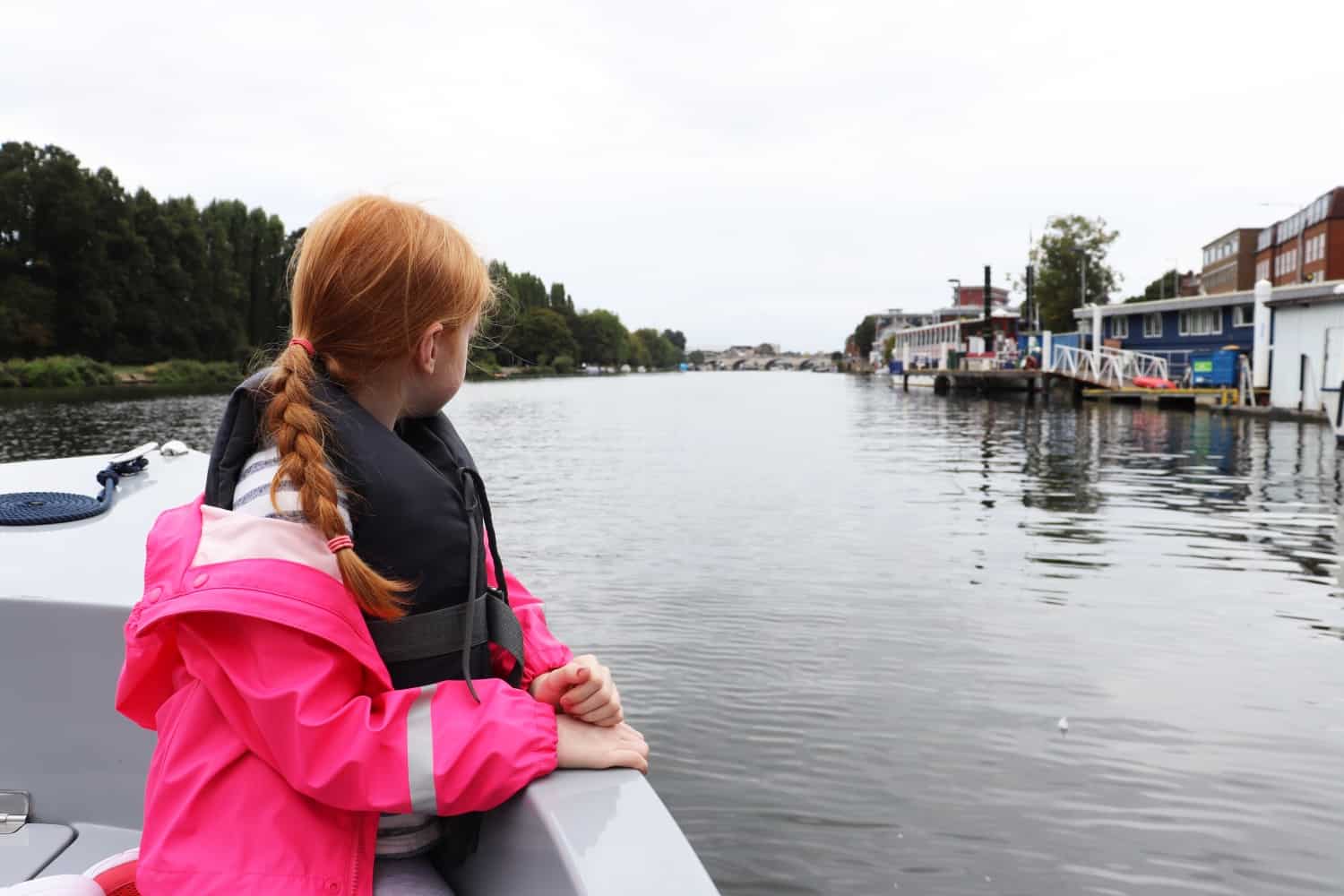 Although we had our boat trip as just the four of us, the boats can accommodate eight people and GoBoat are allowing up to two households to share a boat, maintaining social distance by being at opposite ends/sides of the boat. GoBoat also have really strict coronavirus measures in place with so much cleaning before and after your trip. We felt completely safe throughout.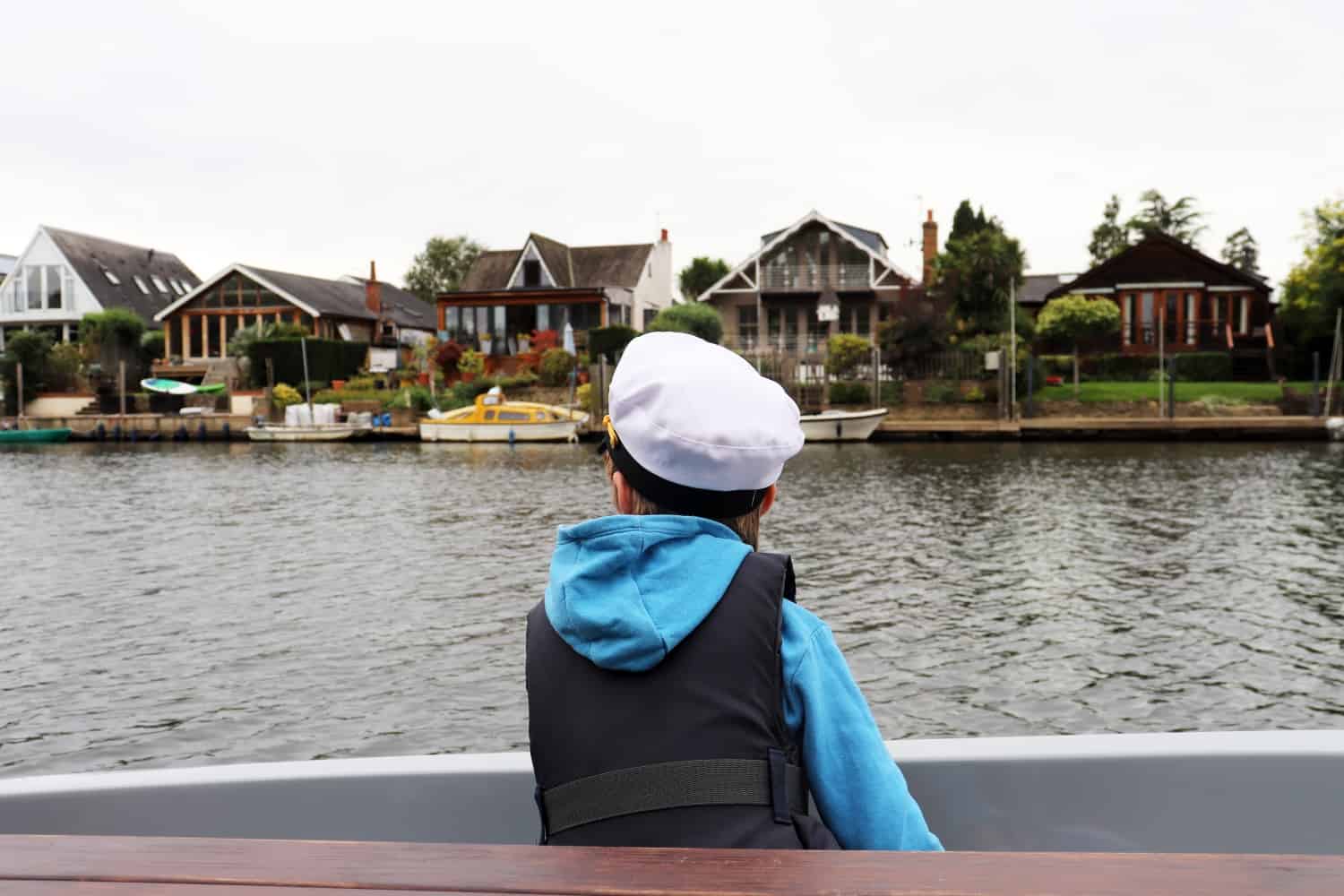 We had such a great time and would definitely book a GoBoat again in the future. GoBoat also have a base in Paddington, right on London's Paddington Basin letting you explore the Regents Canal. A GoBoat trip would make such a great addition to any break in the capital!
You can find out more about GoBoat over on their website – why not book your own adventure on the water?