We knew quite a few years ago that one day, if we could, we would do a loft conversion on our home. This has always been our forever home, the children were born here and so it makes sense to make the house perfect for us at each stage of our life. A loft conversion made sense.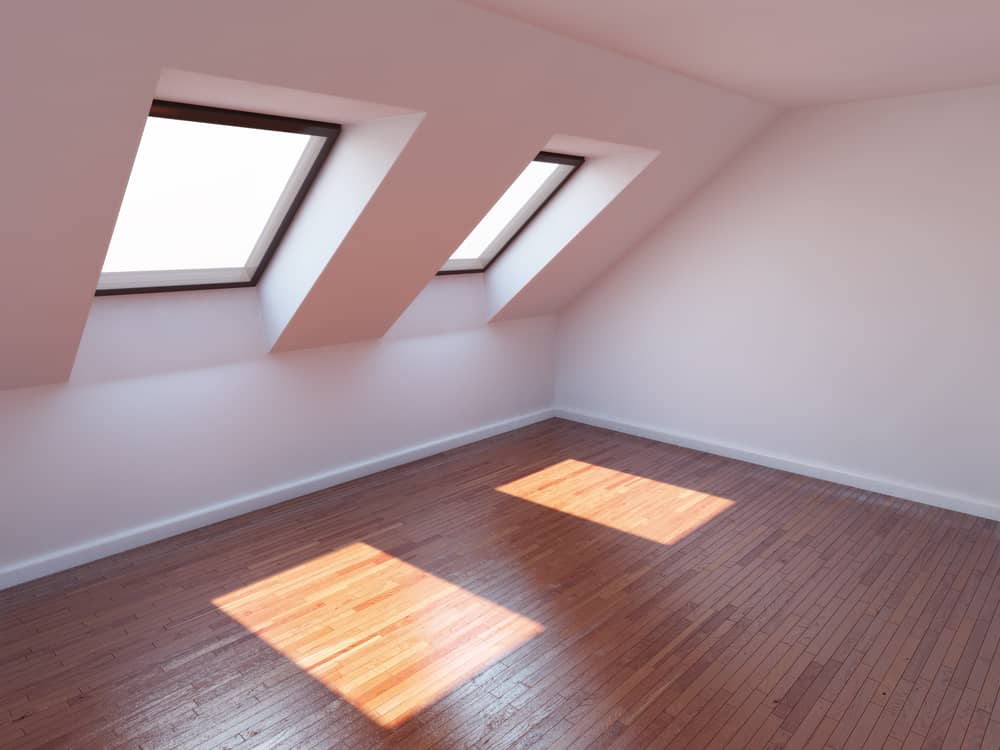 We started planning our loft conversion project about 18 months ago and I thought it might be handy to write about our planning process and our experience from deciding to try and get our loft converted to actually having the loft conversion done.
Talk to professionals
The first thing we did when planning our loft conversion was to enlist the help of loft conversion specialists. We asked in local Facebook groups for recommendations, we asked friends and family for people they'd used previously and we looked out for banners on scaffolding whilst we were driving around.
In the end we invited five different companies to our home to get an idea of what could be possible. I would definitely advise doing this first as until a few professionals see your property there's no real guarantee you can have a loft conversion and you'd have no real idea of what scale conversion you could achieve in the roof space.
We also chose to work with a loft conversion company so that they could project manage everything for us. They deal with everything from getting plans drawn up to planning permission, building control, skips and all the little things you wouldn't even think of. But, you are able to project manage a loft conversion yourself and do a lot of the work yourself if you want to reduce the costs.
What could stop you having a loft conversion?
There are so many things that can get in the way of having a loft conversion. The main ones are if loft conversions aren't allowed in your area or your home just isn't suitable. Some properties just don't have anywhere near the required head height in the loft for a conversion and there are conservation areas that won't allow external changes to buildings for things like extensions and loft conversions.
Some loft conversions also need full planning permission and this can be declined but, if you work with a loft conversion specialist they have gone through the process so many times and know roughly what can be agreed and what is likely to be declined in your area.
Do you need planning permission?
You can either have a loft conversion within permitted development rights or, outside of that, you can apply for full planning permission. With permitted development rules you apply to the council with the plans, confirm that the work you are doing is within the scope of permitted development and you get a certificate of lawfulness issued to state that as long as you complete the works as per your application no further planning permission is needed.
Permitted development lets you convert your loft up to a maximum increase in cubic metres based on the original roof size when the house was built. Dormers have to be a certain distance from the edge of the roof and all side facing windows have to be above a certain height and obscured. You can't have any changes to the road facing side of the roof apart from Velux windows but aside from that the internal layout is pretty flexible.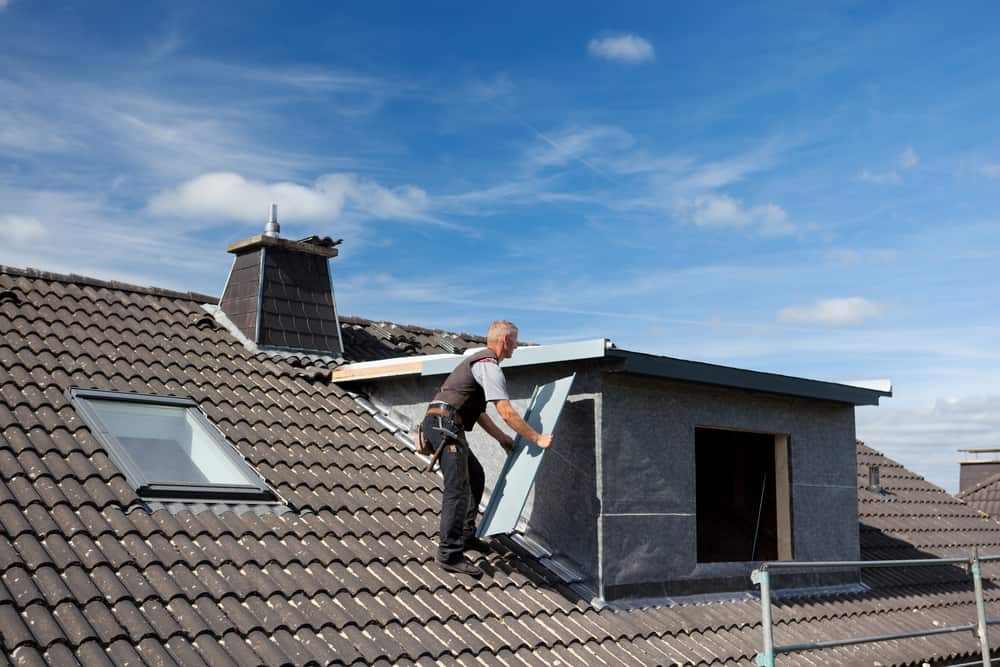 Alternatively, if you want a loft conversion outside the scope of permitted development you can apply for full planning permission. This is if you want an even bigger habitable space, if you want an external finish that isn't in keeping with your property or surroundings or you want something else not as standard.
We ended up deciding on a very slightly smaller loft conversion to fit within permitted development rights because we knew, from looking at previous full planning permission requests locally, that a full planning application wouldn't be granted on our home. So permitted development made sense.
How much head height do I need?
From speaking to loft companies we found out we'd need at least 1.9m head height after conversion – about 2.2m before conversion – for a habitable living space in the roof. The only real loft conversion building regulations approval related to ceiling height is the need to have at least 2m headroom for the stairs. We could just about achieve that amount of height but, it would mean that the ceiling would be about the same height as a standard door in the main living area of the loft.
Many loft companies were happy to convert at that height but a couple said that it would always feel like a loft conversion and not a seamless addition to our home. We wanted the loft to feel natural, to flow nicely and to be a true extension of our home rather than feel like just a converted loft. Because of this we chose to have our ceilings lowered on our first floor at the same time as getting the loft converted.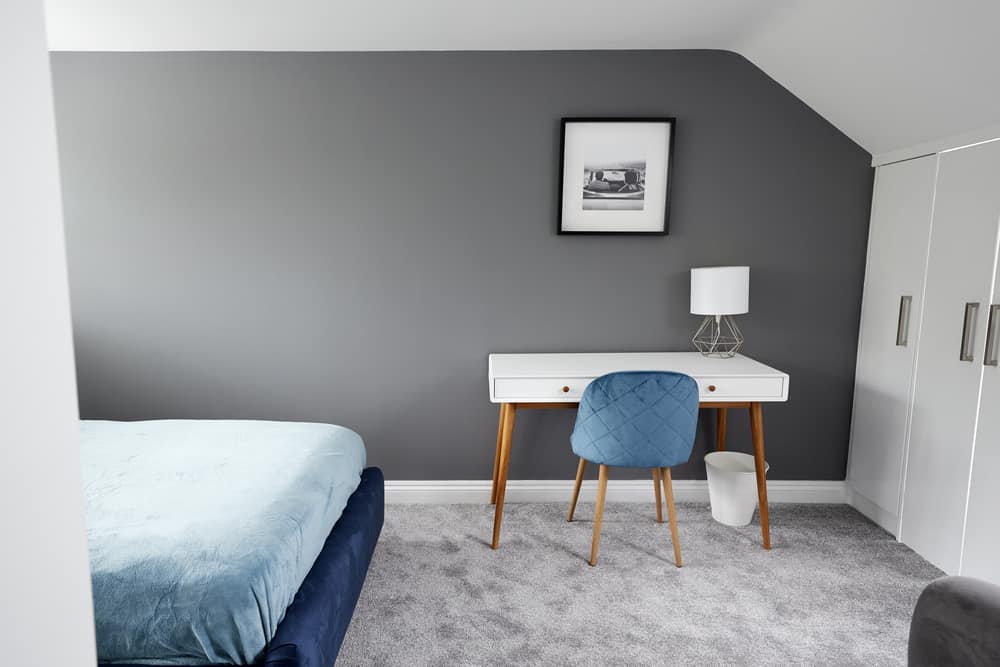 Lowering ceilings
Getting the ceilings lowered is a really personal choice. It'll be the right thing for some people and not for others and, again, it depends on whether it's possible in your home too.
To lower your ceilings you have to have enough head height on the first floor to compensate for lowering them. It's also a massive upheaval as you have to empty your whole first floor ready for the work.
Usually, when ceilings aren't lowered, most loft conversion work goes on without any disruption to your home until the very end, where they break through the ceiling and put the stairs in place. This is obviously a massive difference when lowering ceilings as there's disruption in your home straight away.
There's also the option of raising the ridge height – so making your roof taller – which would need to have full local planning approval.
Get plans drawn up
The loft conversion company we chose organised the loft conversion plans to be drawn up for us. The architect talked about our requirements and needs for the new loft space and gave us input from his experience of what works and doesn't work. He came up with a loft conversion design that we were happy with and created the plans which were then sent to the council for approval.
With plans, don't worry too much if the internal layout changes after you've contacted your local authority. As long as the external look and spec of the property remains the same the inside can be edited along the way.
Where will the stairs go?
With our loft conversion we are lucky as the stairs will go directly above the existing stairs so we don't lose any space anywhere else in the house. But, in many other houses, working out where to put the stairs is a huge decision and one that a loft specialist or architect can help you with.
Many people lose some space from a bedroom, cut through an airing cupboard or lose a toilet or bathroom to accommodate the stairs. You can always use the loft conversion as an opportunity to shuffle around the first floor layout too, making a home that works for you.
What kind of loft conversion should we have?
There are many types of loft conversion. You can just convert the loft as it is, keeping the existing roof slope and triangle shape of the loft and doing a roof light conversion. Or, you can add dormers or change the shape of the roof structure to add more head height and space but this obviously increases the cost too.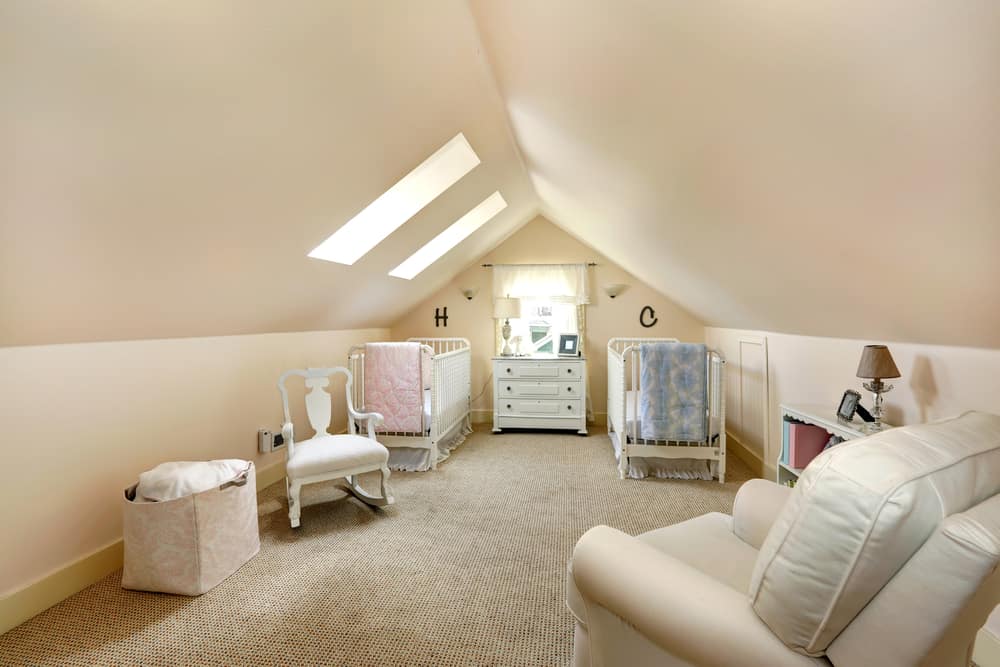 Dormer loft conversions change a sloped roof into a traditional room shape – with a flat ceiling and vertical sides. You can also do an L Shaped Dormer where you have two dormers next to each other, creating an L shape. These are most common above L shaped houses, where the back of the house is slimmer than the main bulk of the home.
Hip to gable loft conversions change a sloped roof on the gable end of a house into an extension of the gable end, giving the roof a vertical end where the slope used to be. There are also mansard loft conversions which have a flat roof and a back wall that slopes inwards at an angle of 72 degrees. There's really a loft conversion option for every house type.
How long does a loft conversion take?
A loft conversion usually takes between 4-6 weeks with an additional three weeks if you have the ceilings lowered at the same time but this can vary depending on the scope of work that you're comissioning.
Many people do extra work at the same time as a loft conversion. Replacing the boiler, a full reroof, altering the layout of their home, rendering the outside of their home or so many other things. These all take extra time to complete.
How much does a loft conversion cost?
Honestly? That is a very 'how long is a piece of string' question. If you do a very basic, roof light conversion without a bathroom or en-suite in it then it will be quite a lot cheaper than a huge two bedroom, two bathroom loft conversion with two dormers.
I saw on this website an outline of loft conversion costs per square metre which are in line with our costs to give you guideline prices but it will vary depending on the size and spec of the conversion.
What else should we consider when loft conversion planning?
If you're planning a loft conversion, make sure you're future proofing it. It's a huge expense for a new floor of habitable rooms that may not stand the test of time. We decided against an en suite in our loft bedroom in favour of a separate shower room that could be accessed without going through our bedroom which we thought would work better when the children are teenagers and are fighting over the shower!
Also, make sure you have enough natural light. glass panels can be added to the roof to create more light wherever you need it. Storage can also be an issue when losing your whole loft space. Built in furniture can be a great use of space and eaves storage is fantastic so make sure you utilise every inch of space – although it can increase the cost quite considerably.
You do need a party wall agreement if you home adjoins another and shares a party wall that will be close to or part of the loft work. Having a good relationship with your neighbours at times like this really helps otherwise getting a party wall surveyor involved can get quite costly.
What could we compromise on?
If you just don't have the money to do a loft conversion to the spec you like, cut corners where you can. Getting the build right is the main thing – creating a space you will love and will use for years. But, once the loft rooms are built there's quite a lot that can be done bit by bit.
Plan your dream loft, aim for your dream loft. Then, if you can't afford to kit out the bathroom right now, just get the first fix of plumbing done with the aim of shutting the door on the bathroom and fitting it out and tiling it when you can in the future.
The same goes for walk in wardrobes or dressing rooms – create the space and kit them out at a later date. Once the main loft conversion is done, everything else that bumps up the price can be done gradually. Don't think you have to do everything all at once or get put off by spiraling costs. Do what works for you, when it works for you.
If you're planning a loft conversion, good luck! I'll let you know how we get on with ours and let me know if you have any questions I can help with as well.