One of Little Man's first words was boat and he has been pointing out boats constantly ever since so a nautical theme for his big big bedroom made complete sense. When we were planning to move him from cot to bed I realised that there weren't many options for arranging furniture so we decided to remove the chimney breast and airing cupboard in his room, replacing the boiler at the same time and putting it in the loft – no more water tanks!
This is how Little Man's room looked before we had the work done back in May. It was a proper nursery room that both him and LP had used with a jungle mural that had been there since before we moved in. I loved that mural and loved the room but it was never something we had chosen so I was looking forward to planning a room just for Little Man.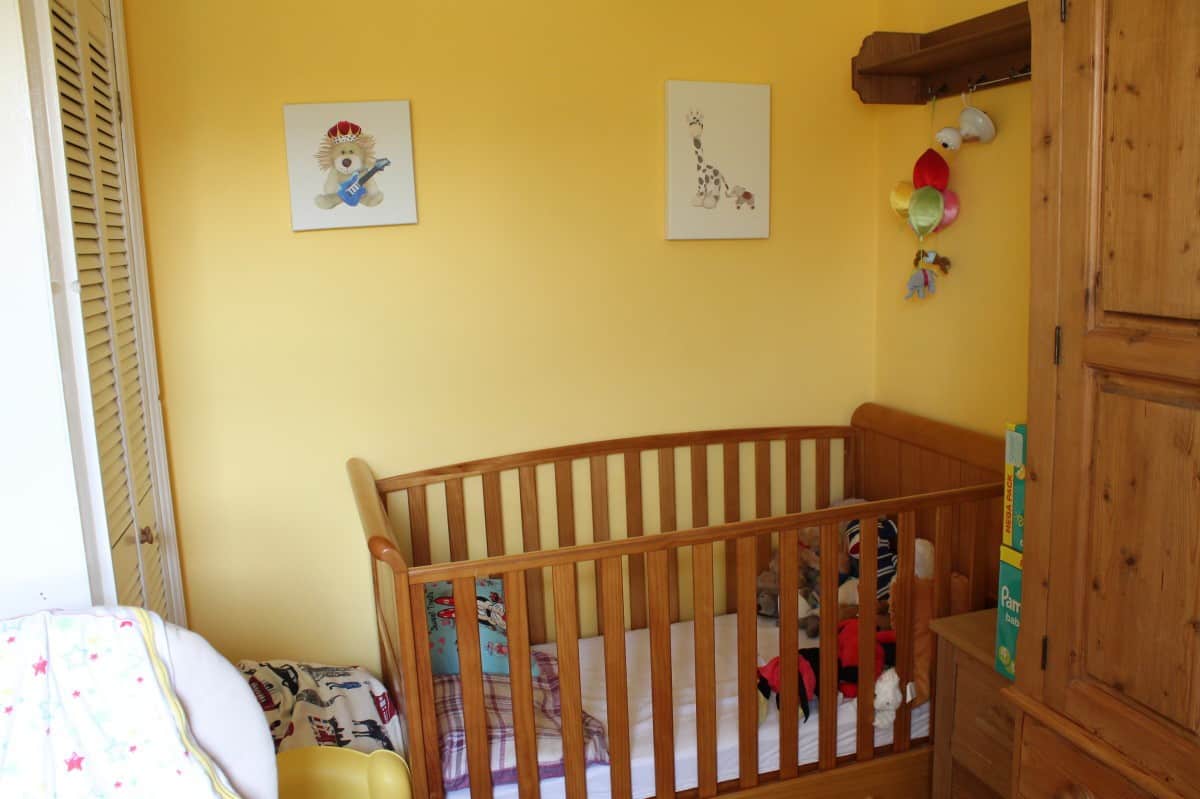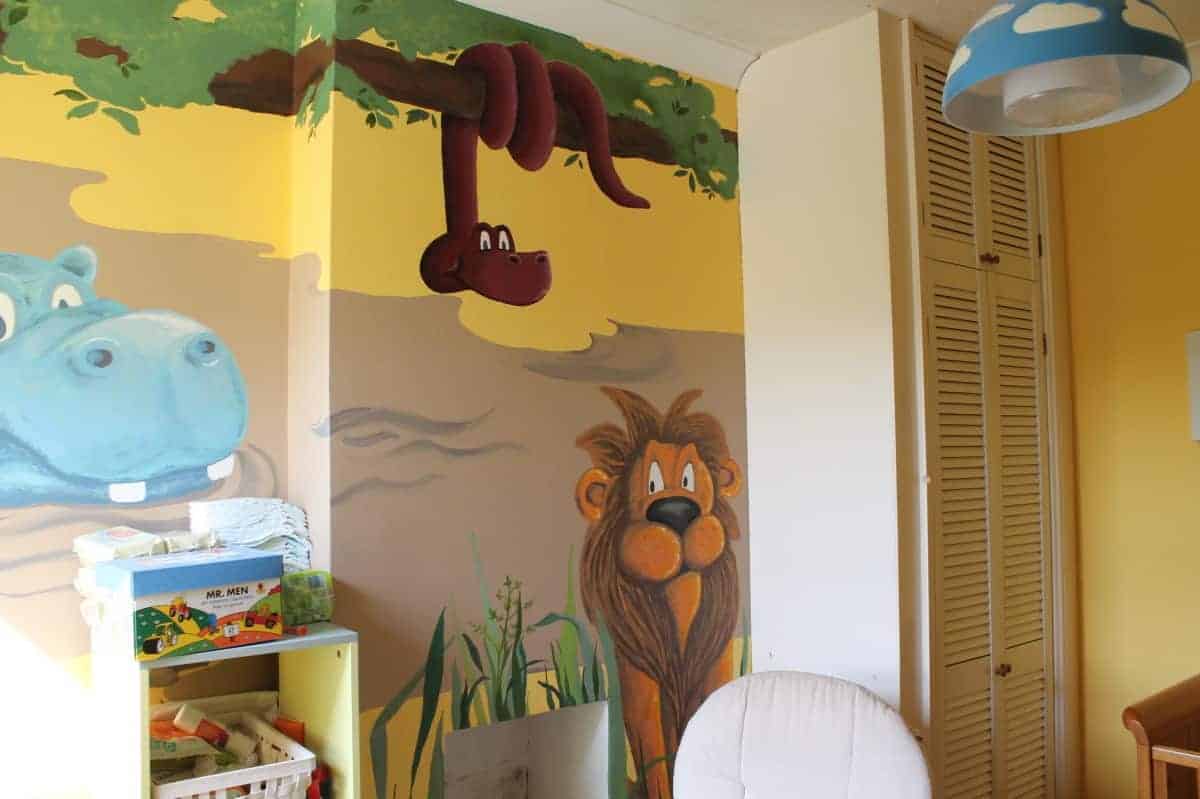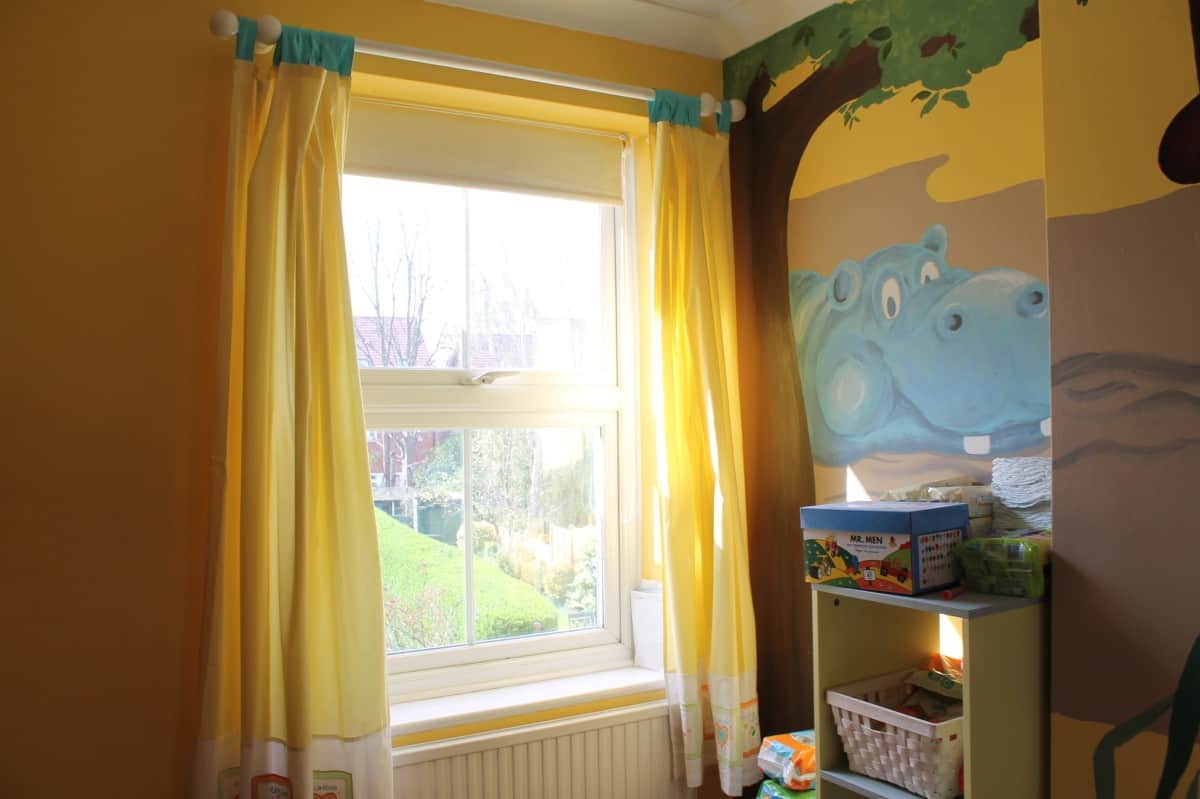 We were on holiday in Bluestone Wales whilst the work was being done and came home for the weekend, after the building work but before the decorating had been started. It was dusty, messy and I couldn't wait to go on holiday again and let the decorators work their magic. The following photos were taken over that weekend. The room felt so much bigger already.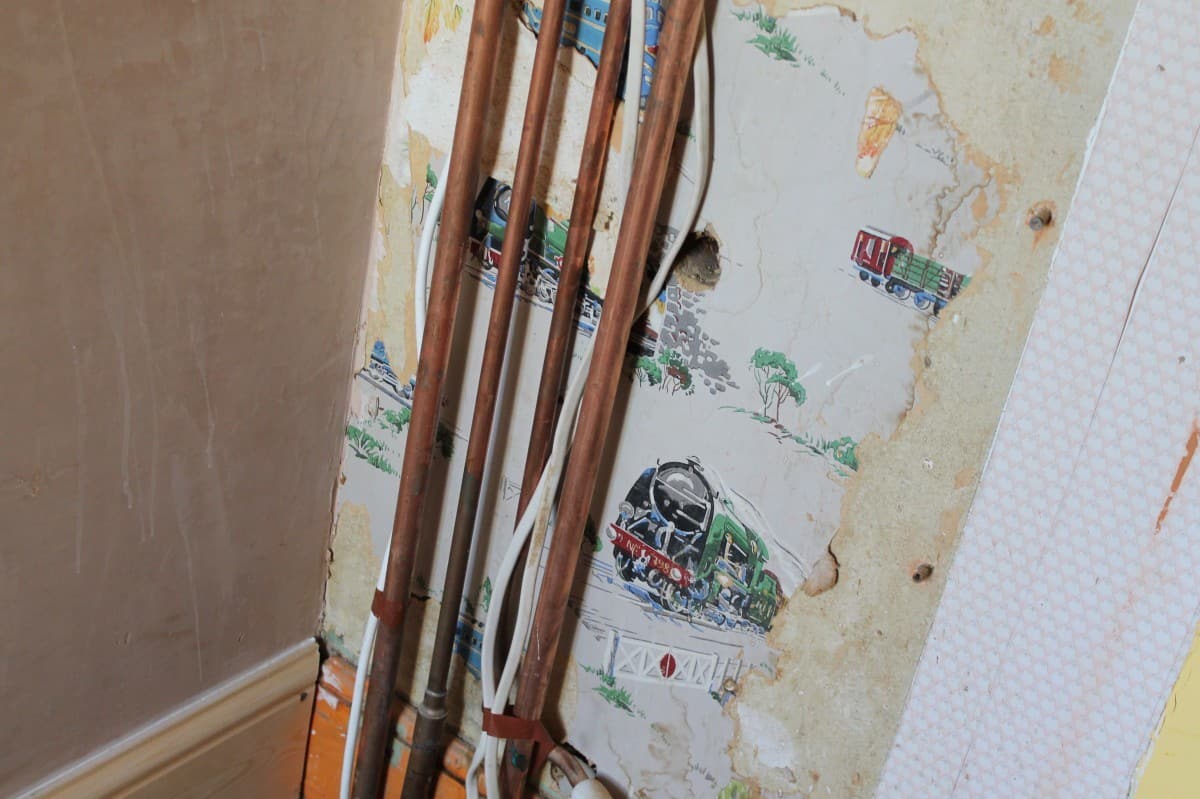 Unfortunately when the decorators were here the plaster hadn't dried completely and so they were unable to paint one wall of Little Man's room fully and the same in the lounge downstairs. They came back for another day a week or so later though and finished the job off.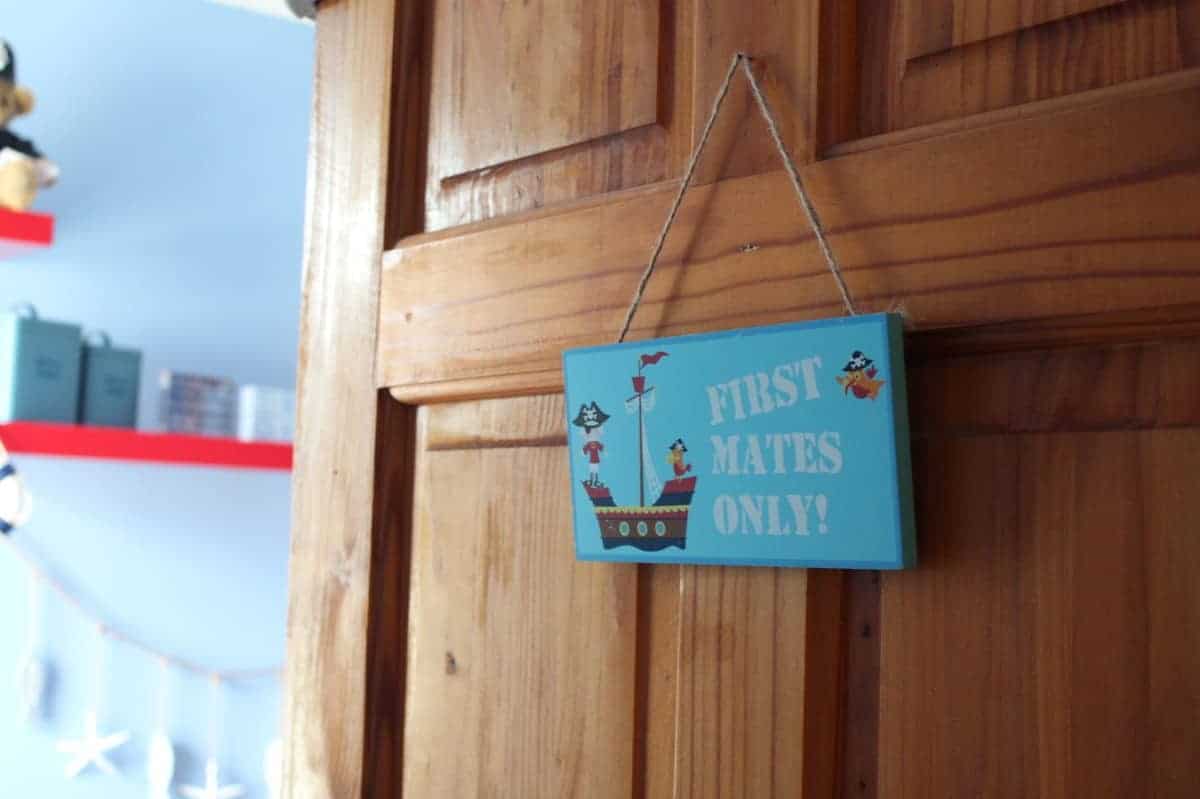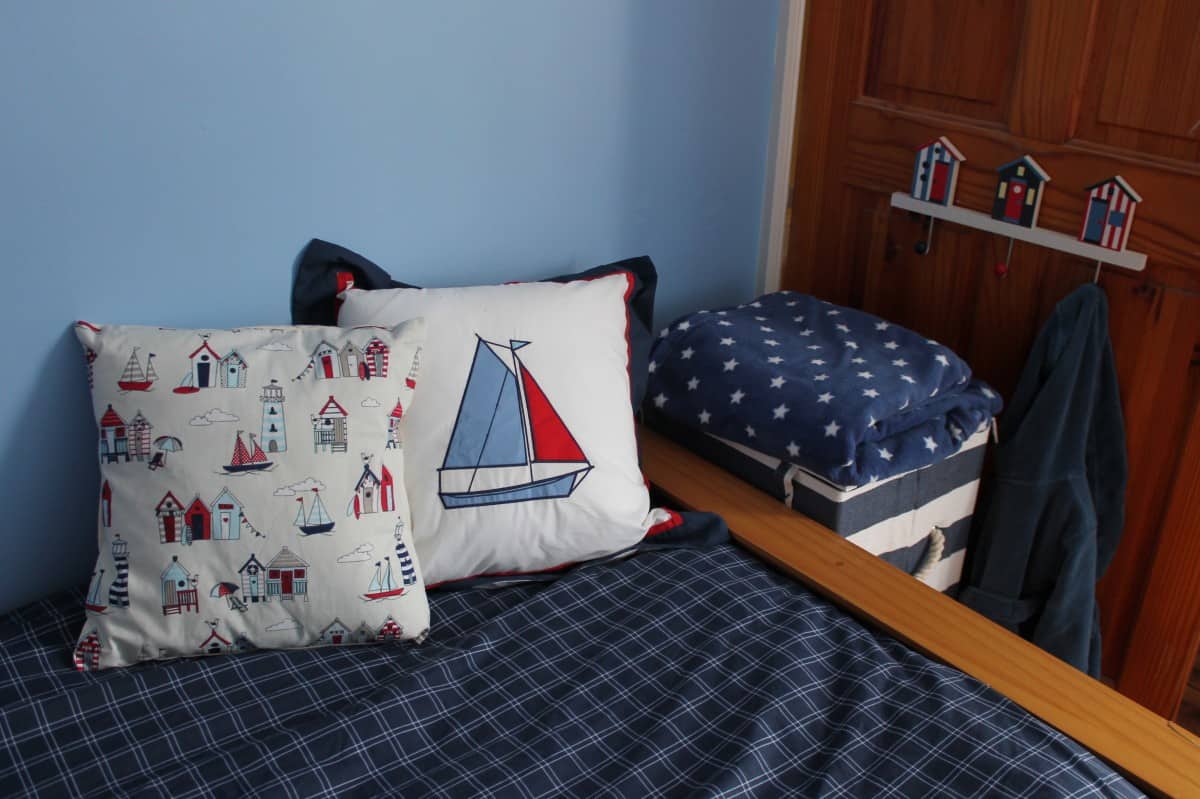 Little Man has inherited LP's single bed as we bought her a cabin bed a few months ago. He has also gained a set of drawers that came with LP's cabin bed as well as his old wardrobe, bedside table and a new storage unit that I found online and loved. Lastly, he has a lovely new bookcase full of books – every child's room should have books in it!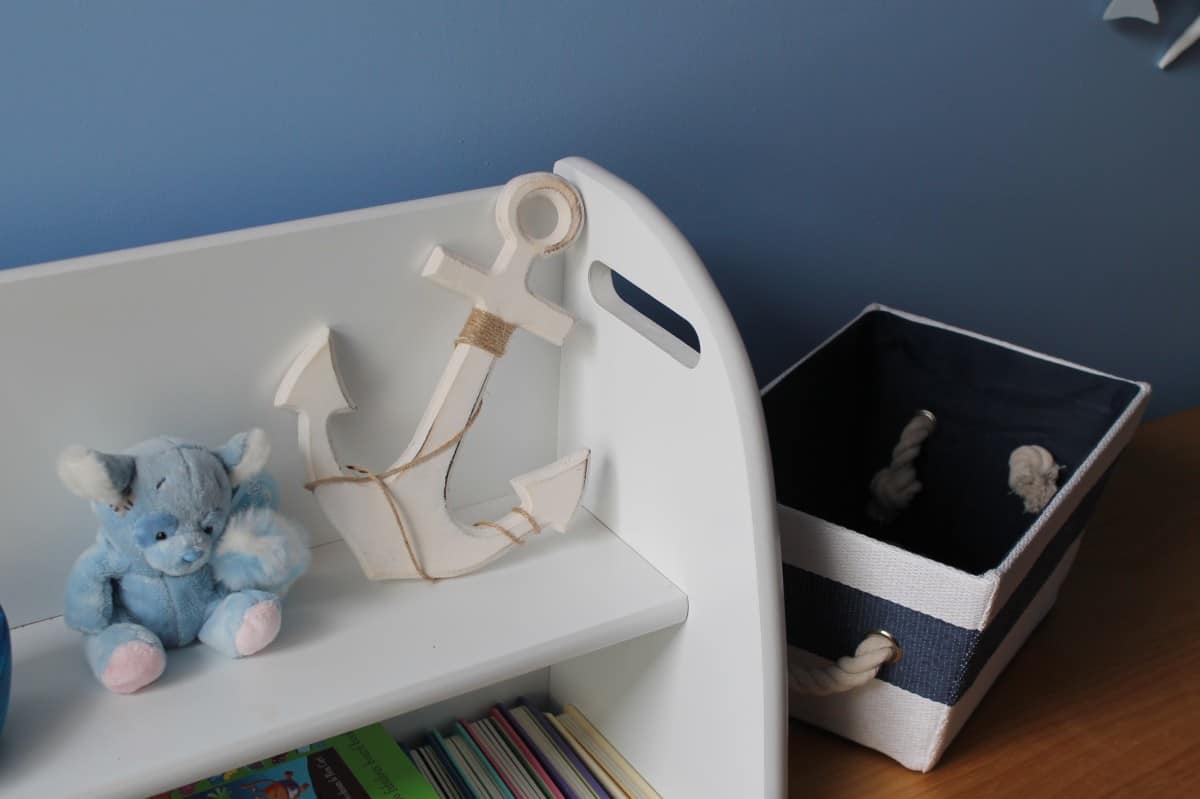 The main nautical things I bought for Little Man's room was his bed linen and then I found nautical bits and pieces in so many shops as well as his bunting, rug, laundry basket and curtains – all the things you need in any bedroom – bunting was obviously a necessity!
When we were on holiday in Wales we collected shells and then bought a vase to put them in. I love the feature it makes on Little Man's window ledge and he loves looking at his shell collection. We've just added shelves to finish off the room and put all Little Man's more fragile things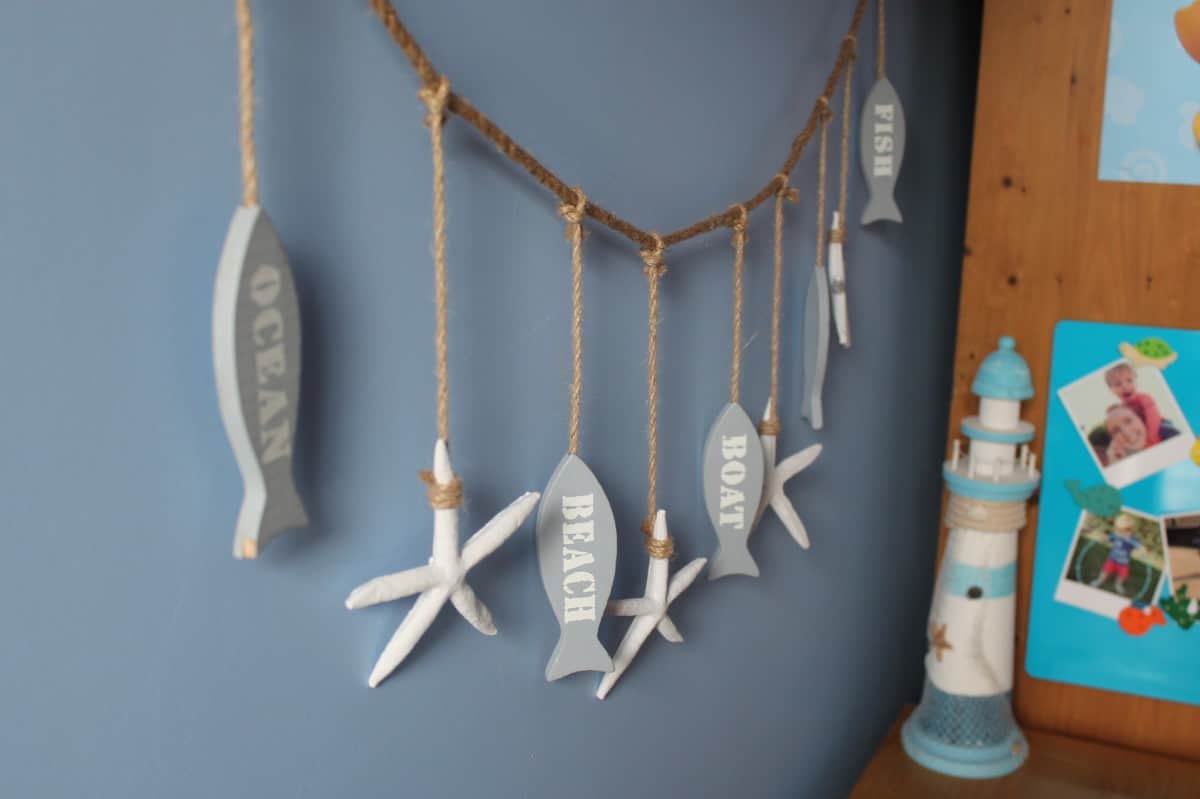 I thought maybe he'd spend all his time playing with his nautical nic nacs but he hasn't really touched them at all – he sleeps in his room and reads his books and he's happy with that. His room is such a lovely space and it may well be my favourite room in the house.