From soon after we started planning a loft conversion we knew that we would need to lower our first floor ceilings in the process. It's often the case with older properties that there isn't enough head height in the roof space to accommodate another floor.
So we started planning our low ceiling loft conversion with the ceilings lowered to not only meet building regulations but to increase the roof height internally to make the living space more comfortable.
Lowering the ceilings to accommodate loft conversions
At times like this you're left with two options – raising the ridge height or lowering the ceilings. Lowering the ceilings doesn't need planning permission – unlike raising the ridge – and it just needs enough height in the room below to flow nicely after the ceilings are lowered to comply with building regulations and building control inspections.
We had our loft conversion done under permitted development rights and the loft conversion design was all based around us lowering the ceiling. Our loft conversion company wouldn't have done the loft conversion without lowering the ceilings – the ceiling height would have been to low in the new floor in the converted loft. Low headroom was something the loft company team always advised against and don't recommend.
We live in a Victorian house so already had high ceilings throughout the house, giving us enough space to be able to drop ceilings on the first floor enough to give us extra room in the loft. If you don't have high ceilings but have a suspended ceiling – ceiling tiles in a grid system or similar – it may also be possible to have a lowered ceiling installed.
We included lowering our ceilings in our loft conversion plans through out loft conversion company so it's something we had a lot of time to prepare for and get used to. Lowering the ceilings isn't a huge job in the scheme of things but it does take around three weeks and is a huge upheaval too.
Some people stay living in their homes whilst the ceilings are lowered but we wouldn't have been able to access any of the first floor – so we wouldn't have a bathroom for the duration of the work. Because of that we decided to move out of our home for a month which was definitely the best decision for us.
If coronavirus hadn't been an issue we would have moved in with family but we didn't want to increase any risk and so instead we moved into a very convenient AirBnB just round the corner from our home.
We moved out of the house the day before the work started and at that point the whole of our first floor and loft had to be empty. This was a labour of love. We put stuff into storage, we got rid of so much and we sold most of our furniture ready to get new furniture for the new rooms down the line.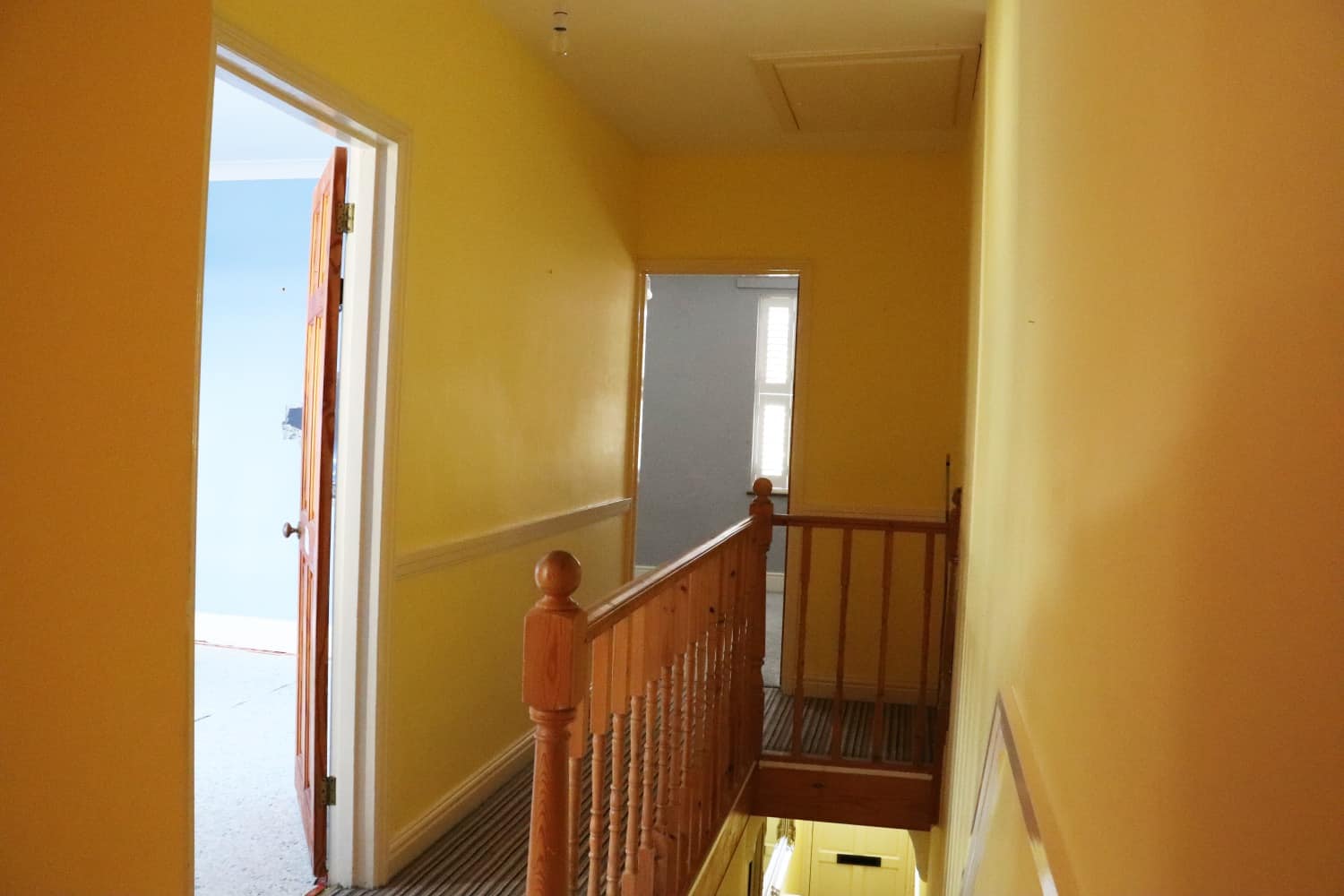 Knowing that when we moved back in we wouldn't have the loft void to fill with belongings we hardly ever use made the whole packing and throwing process so much easier – it was relentless but we got rid of so much. We knew our home would never be the same again – but in a really good way!
How long does lowering ceilings take?
It took two and a half weeks for the ceilings to be lowered in total. This involved ripping down all the existing ceilings and existing ceiling joists on the 1st floor, clearing up all the mess, putting new ceiling joists up at a lower point under the new steel joists and then plastering to give a nice even finish.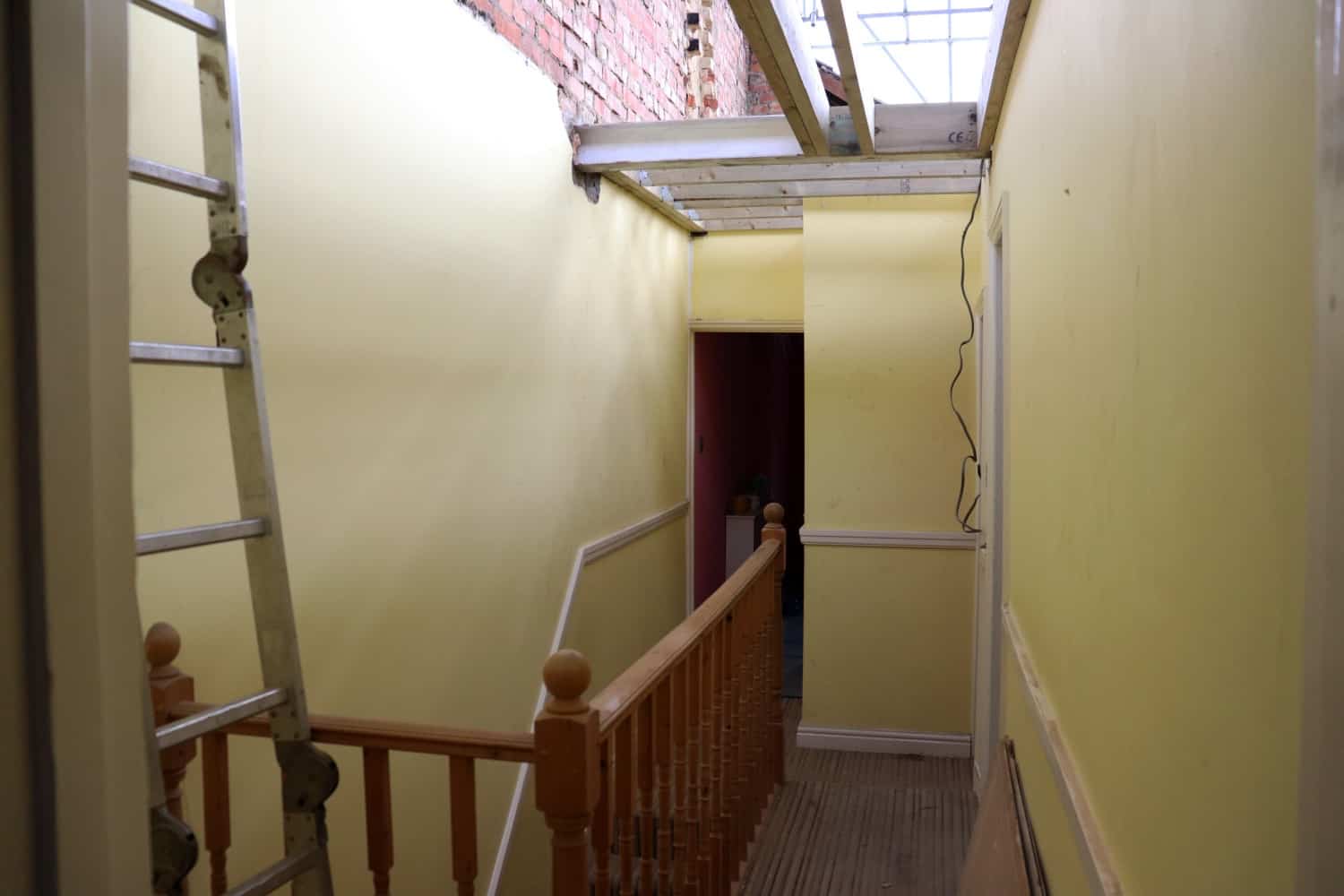 Seeing the lack of ceilings – and lack of roof above that – was a huge shock to the system. I don't know what I was expecting but it certainly wasn't to be able to see sky when I looked straight up from inside my front door a couple of days into the work.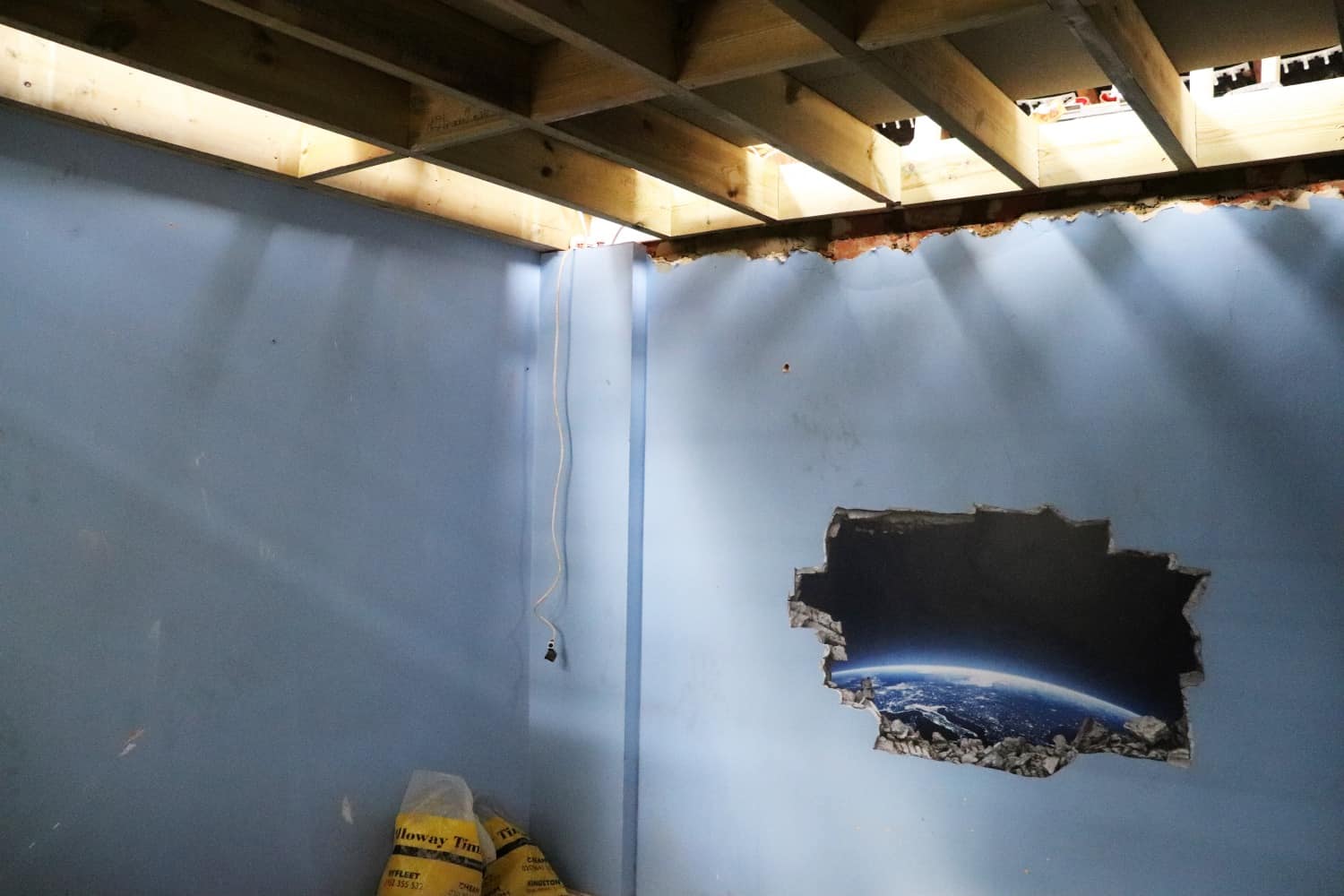 But, the builders worked really quickly and knew exactly what they were doing. The roof came off, the ceilings were pulled down and new ceilings were put up. Within a week there was huge progress and within three weeks the rooms looked like rooms again.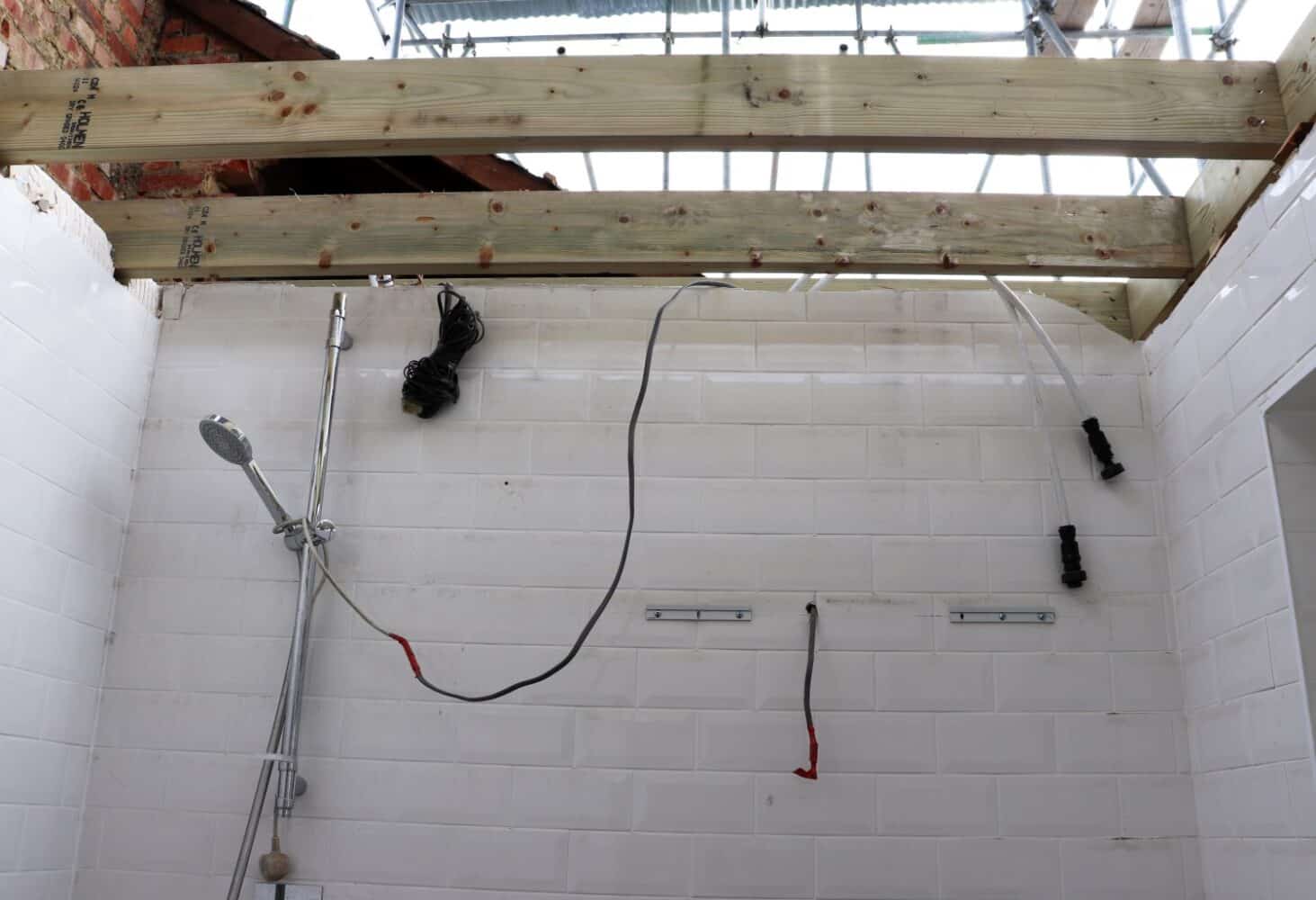 When lowering the ceilings you can have either the same ceiling light pendants and light fixtures put back in afterwards or you can refresh all the lights, switching to spotlights if you want to. We chose to just have the same lights put back in again afterwards for ease. It saved on the installation of new lights and we prefer pendant lights in bedrooms where possible.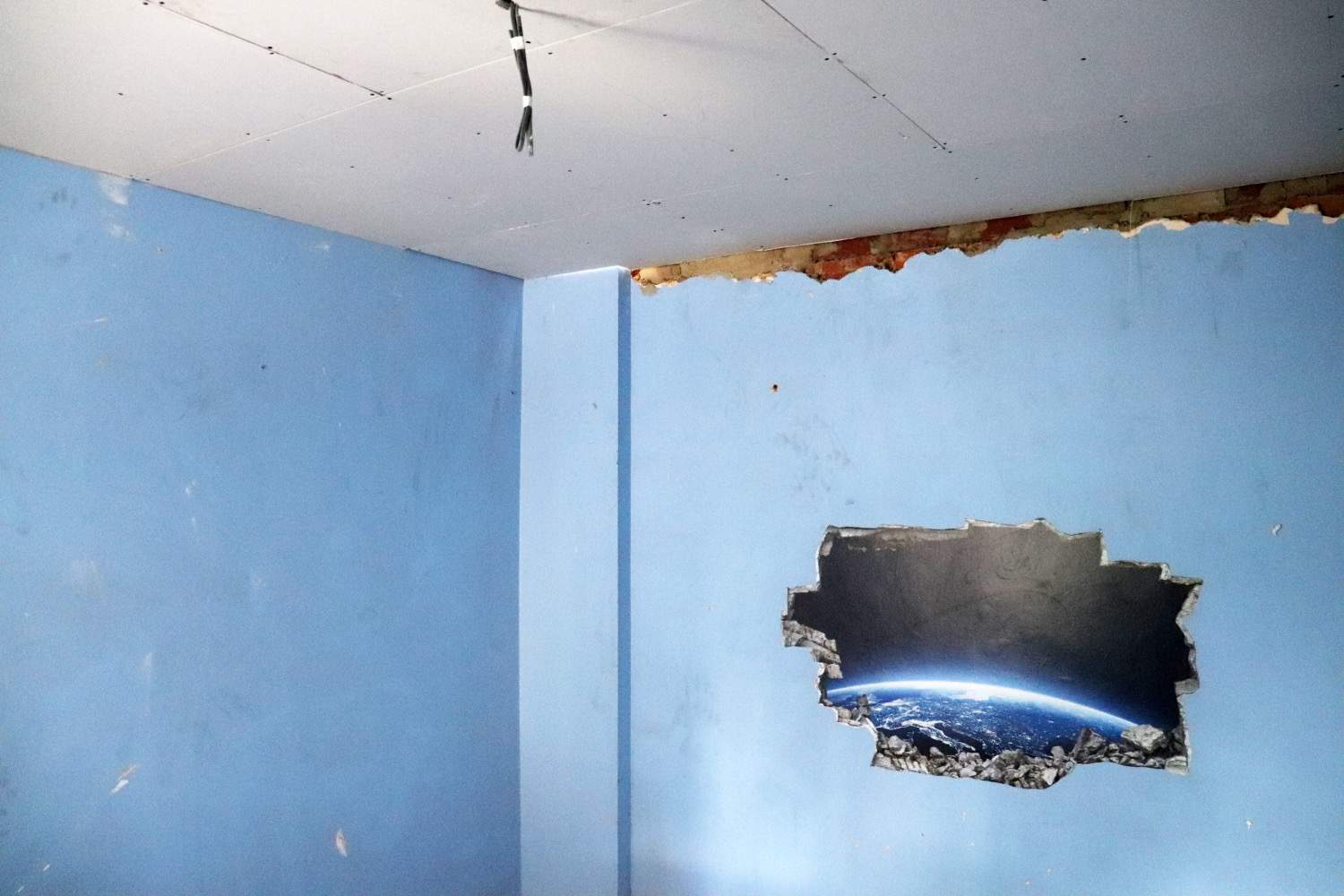 We also had some other little things done at the same time – a door opening the other way and a light switch moved to another wall as well as a chimney breast taken out in our old bedroom and new skirting boards fitted.
After the rooms were ready for us to move back into, I took a few days to decorate and get them ready rather than trying to move back in and then decorate around all the furniture and belongings. My priority was for it to be nice and homely for the children to come back to.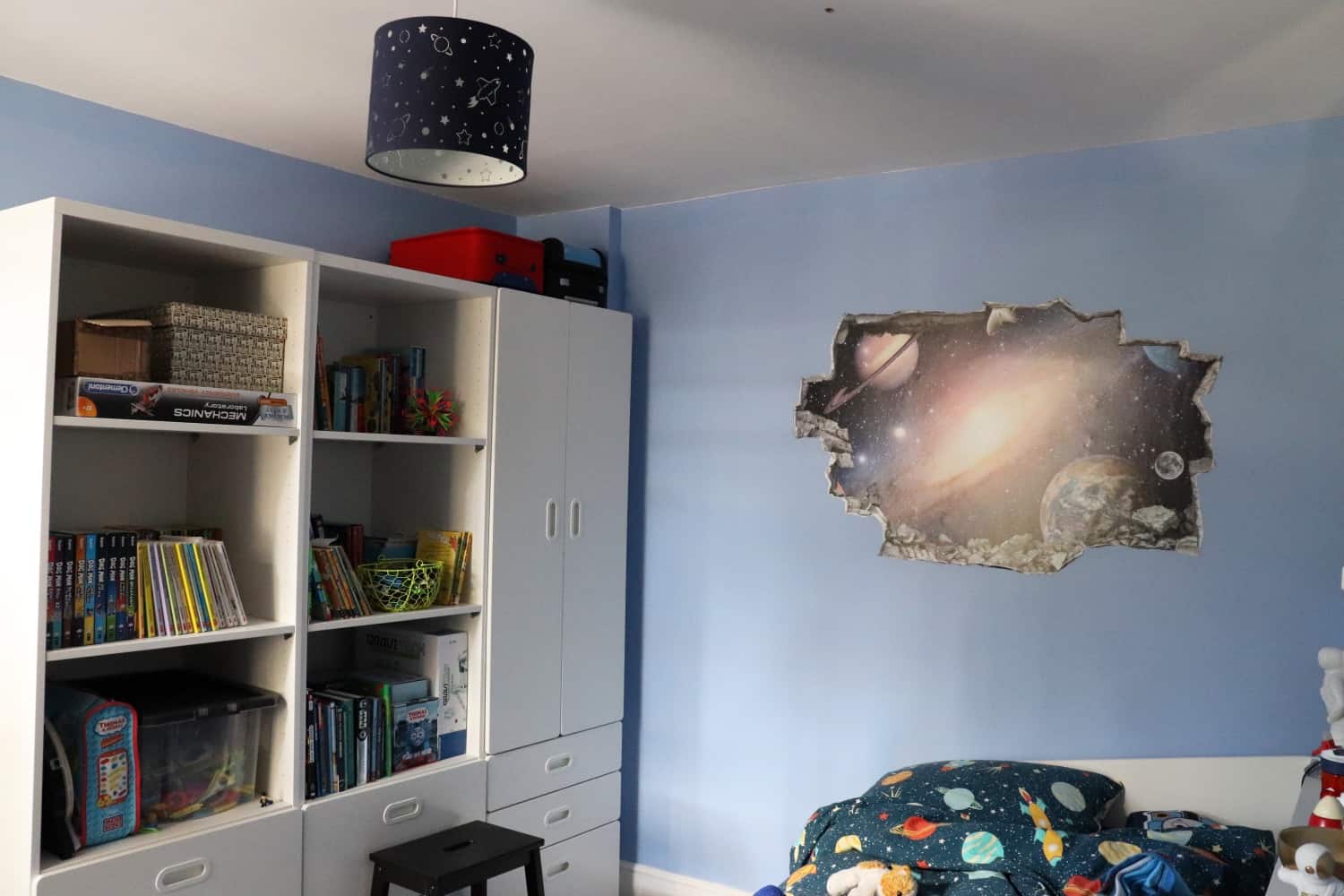 In the end, we were sleeping away from home for a month and we spent the last few days decorating and putting the children's carpets back down.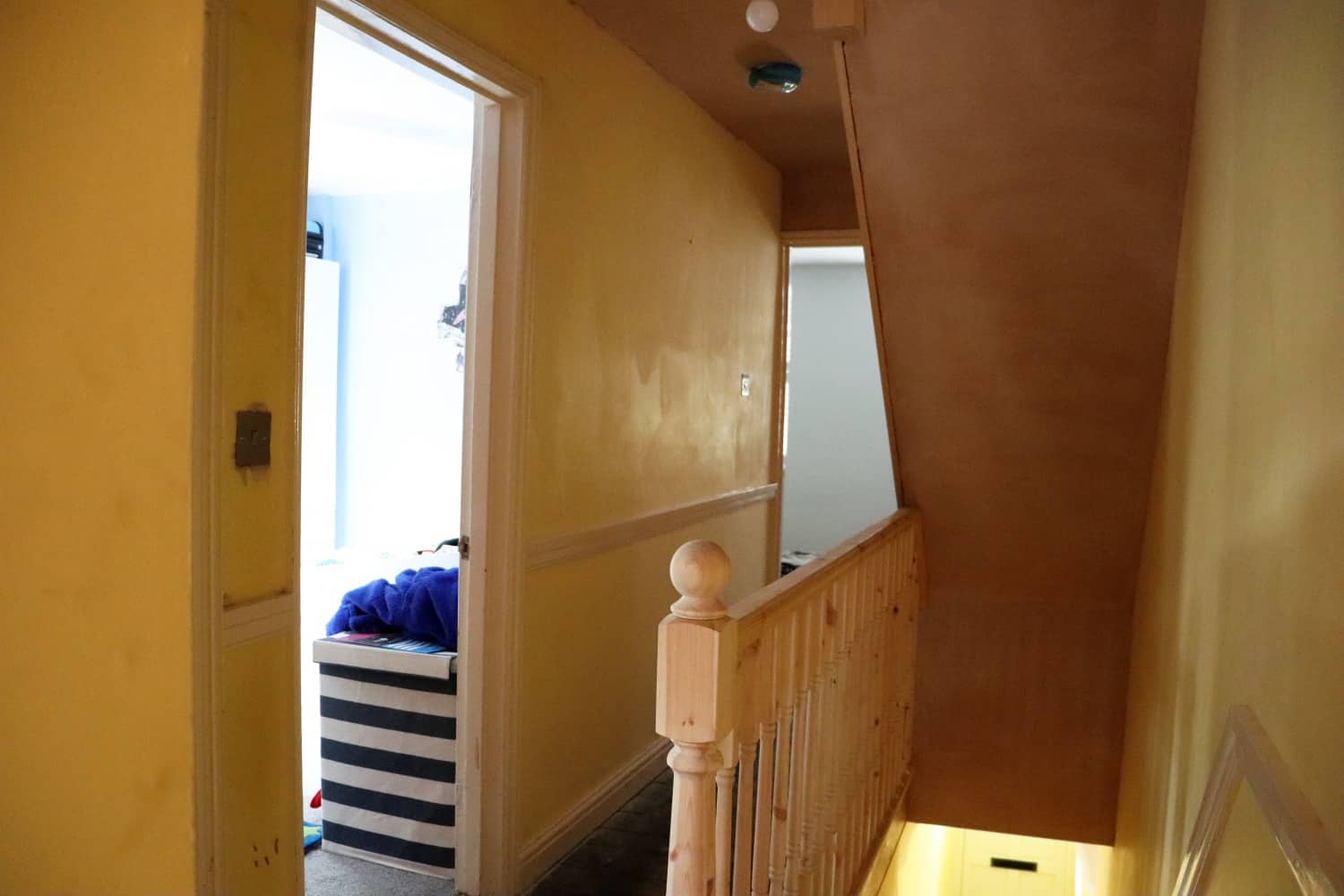 Having the ceilings lowered hasn't changed much on our first floor. All the rooms still flow nicely, they're still bright and they still have plenty of height to them despite them being lower than the original ceiling height. I was worried that the new ceiling height would be below the tops of our windows but it's not, the ceilings still look right in relation to the windows and it still feels lovely and homely too. Plus, it's higher than the minimum ceiling height building regs would allow.
Lowering the ceilings has made a decent head room of around 2m in the loft space possible and achievable, leaving us a more than acceptable 2.2m height in the first floor. It doesn't feel like a low ceiling height on either upper floor of the house and was so much easier – and cheaper – than a roof lift.
For a month of upheaval and under five thousand pounds added to the dormer loft conversions build cost it was well worth the time and money to lower ceilings. I know we made the right choice. Our master bedroom could not be a more wonderful space!
I made a video of our finished loft conversion. It's not specifically about lowering the ceilings but it does give you a before, during and after view of the house so you can gauge the difference in ceiling height. Honestly, it's not noticeable at all!