Well today marks the start of the work to extend our home. All being well it should be mostly finished in time for Christmas – and I cannot wait to see our home at the end of the work. But for now I thought I'd share a before of our home so you can see our current home before the extension starts.
The downstairs of our home is just two rooms, a through lounge and then our kitchen and dining room. The lounge we decorated last year and it's a really homely room with half dedicated to the children's toys. More than half actually – toys seem to be taking over!
The lounge has a door to the kitchen and also patio doors to the garden – and a cupboard under the stairs. The cupboard is staying but the existing door into the kitchen will be blocked up, leaving the patio door space as the entrance to the new extension.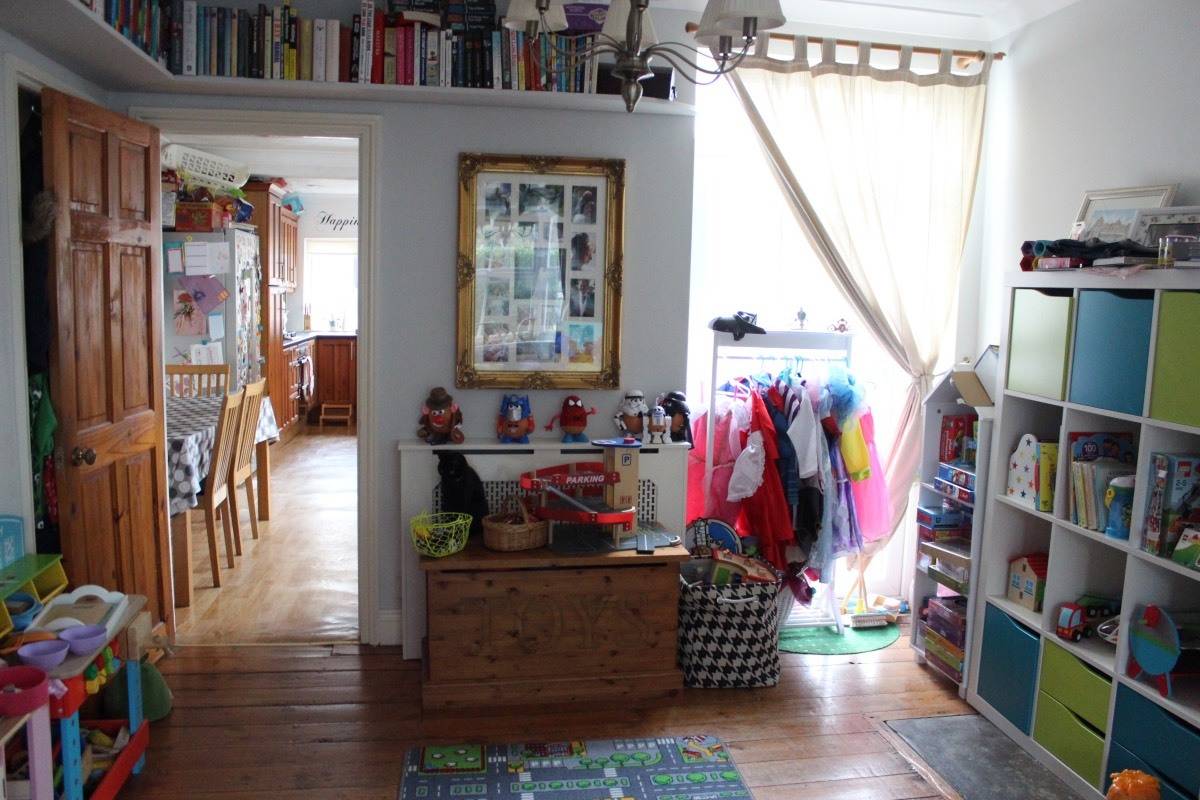 The kitchen and dining room space will be almost doubled in width with a vaulted ceiling, skylights and bifold doors out into the garden. Most of the space will be the new kitchen and a more spacious dining area where the table can be in it's proper place constantly without us having to push it against the wall to walk around. I can't wait.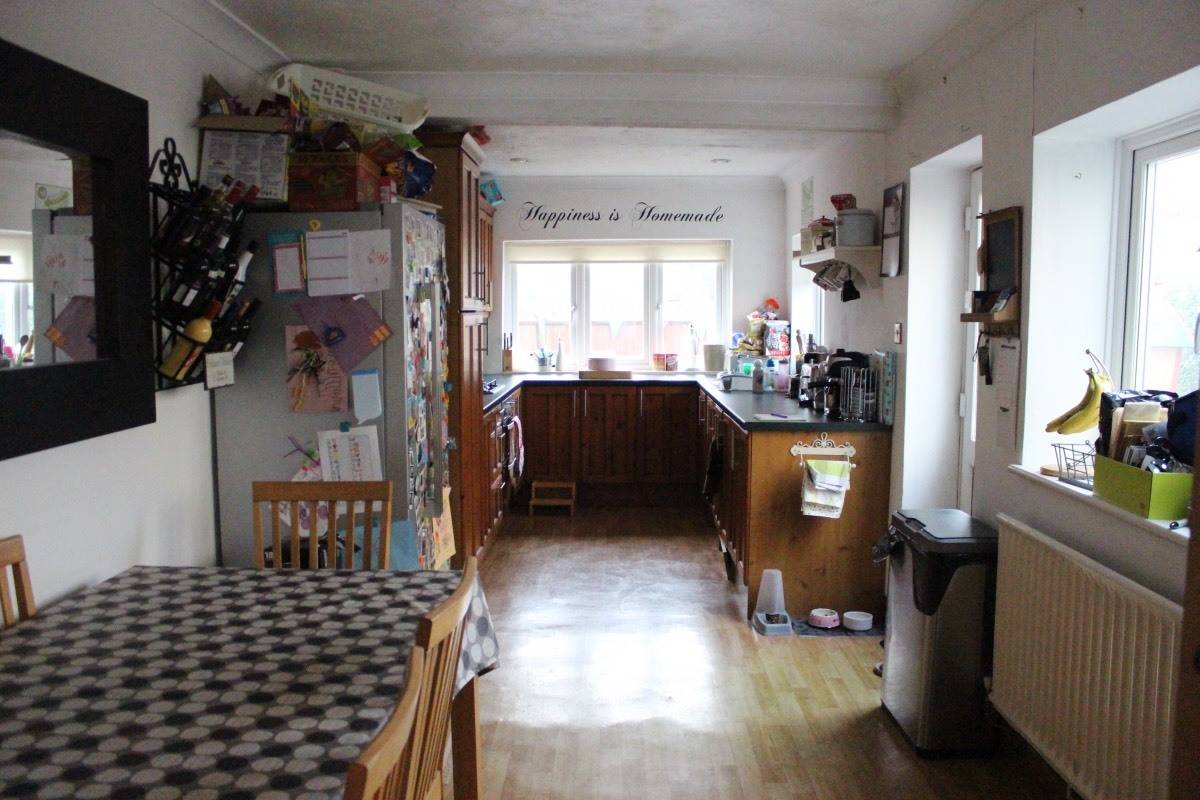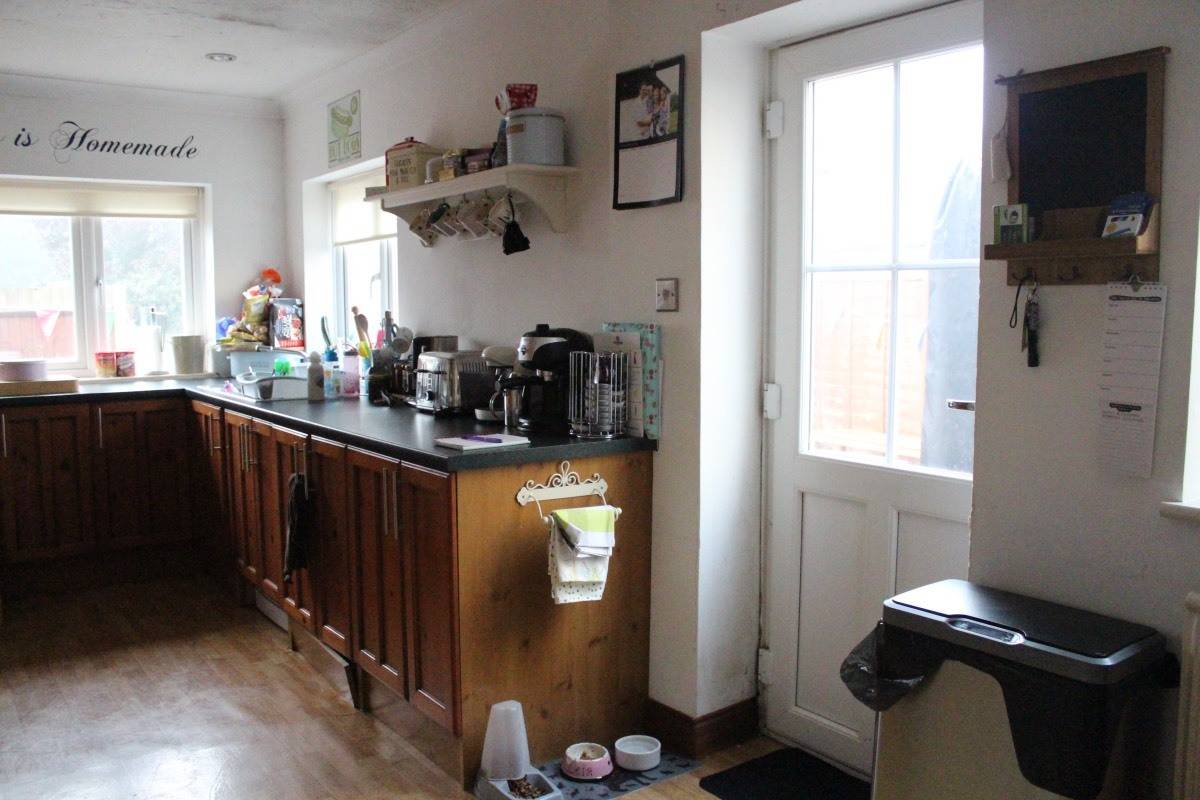 The space where our dining table is now will be a new utility room and downstairs toilet and I think this is the part I am most looking forward to. Somewhere I can put all the stuff that our home accumulates and close the door and then a toilet downstairs – I have wanted a toilet downstairs forever!
We are also getting underfloor heating and I'm hoping there'll be room for a desk somewhere and/or a nice comfy chair and snug area. We shall see. I have been putting together Pinterest boards of extension inspiration, utility room inspiration and potential extension purchases too. I can't wait to see it all come together!
From the outside, the front of our house will stay pretty much the same, just growing slightly wider towards the back. We'll also have a new back door, opening towards the front of the house, just inside our back gate.
We'll be losing our side patio and having a new patio laid in it's place, taking over the children's play area – which we'll move further down the garden. The pitch of the roof will change on our existing extension and we'll have a shiny new kitchen window too.
I think that's all I can really show you for now, but I can't wait until it all comes together and is finished – ready for the big reveal! I'll keep you posted over on my Facebook page with the progress!