I wrote previously about how we are having some building work done and a new boiler fitted. Well the work started last Monday and the building work was completed and new boiler fitted whilst we were in Wales.
We're basically having the lounge chimney breast removed and then the wall and ceiling made good for decorating and floor filled in. Then Little Man's room is having the chimney breast and airing cupboard removed and the artex removed from the ceiling along with the hallway ceiling too. These are then being skimmed and Little Man's wall made good and the floor filled in too. The new boiler is then being put in the loft and the old water tanks being taken away.
Here are some before pictures to give you an idea of how the house looked up until we went on holiday: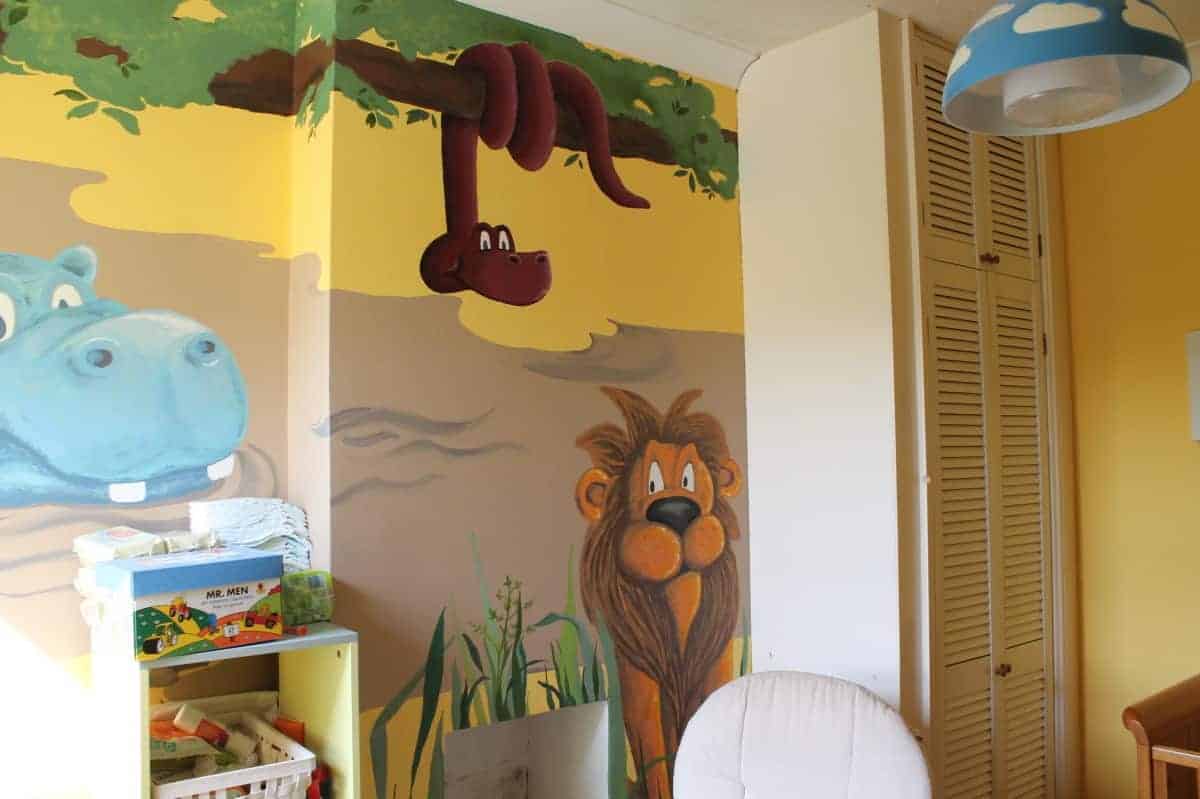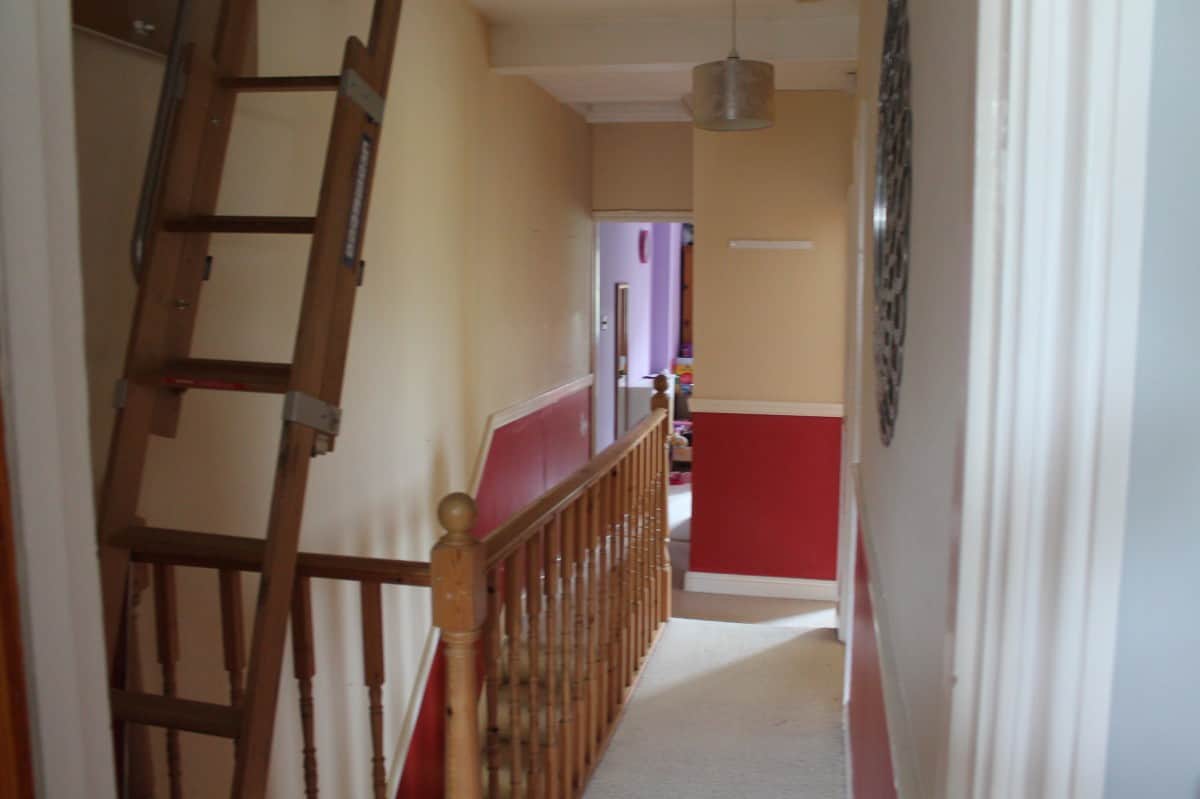 We then came home to no chimney breast, the floors filled, walls and ceilings skimmed and a house that is dustier than I could ever imagine. There was a bit of a miscommunication about boxing in pipes in Little Man's room but this is being sorted whilst we're away again. So here are some photos of the house as it is after the building work is nearly complete:
The builders uncovered some vintage Cath Kidston-esque wallpaper too – I'm sure Little Man would love the room to be covered in it considering his current love of all things trains!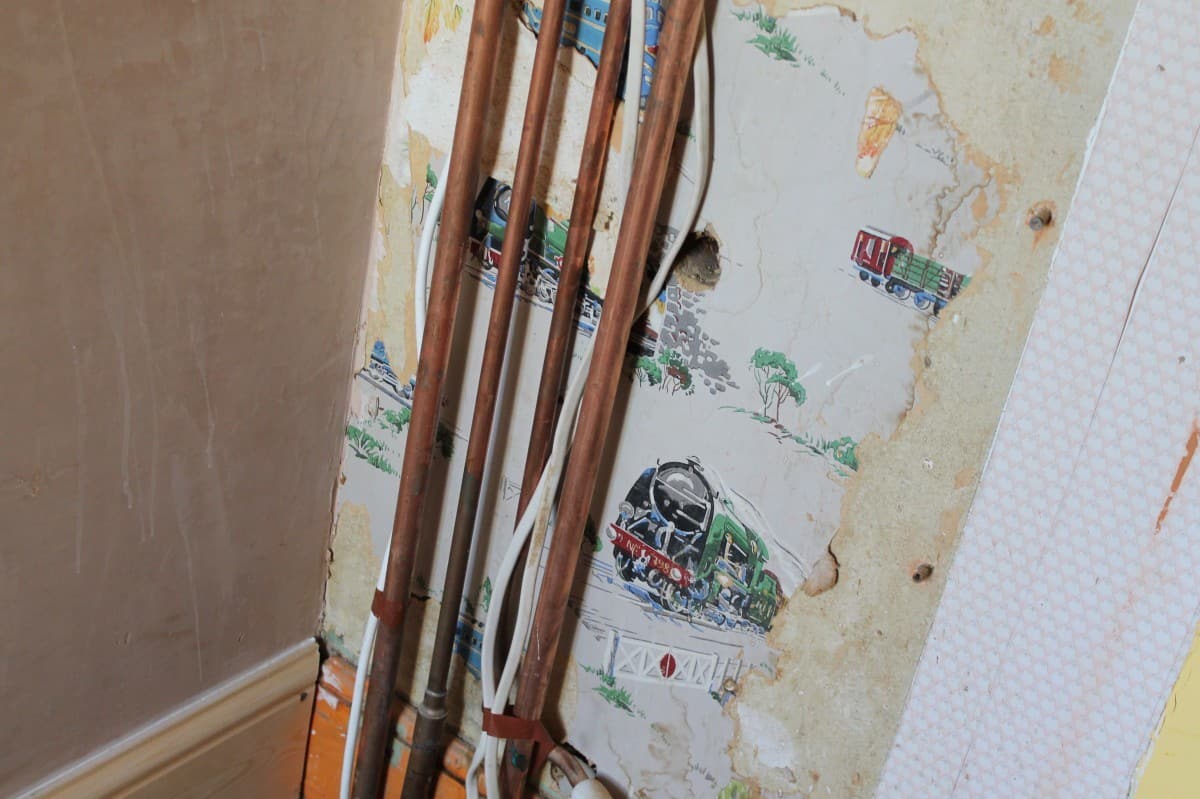 We are at Center Parcs for a week whilst the house gets decorated and I hope that when we get back we can start moving the furniture back and the dust will eventually disappear and we can start to enjoy our new rooms. I am super excited about putting Little Man's room together and having a lovely new hallway and lounge. I can't wait to share the finished rooms!
Wish us luck with the next stage of the work.