I haven't had a chance to write about Little Man's Birthday properly yet as although the day was very much about him the following day our building work started and we went off on holiday. I don't think I have ever been this busy in my life!
But Little Man had a lovely Birthday. It started off with a lazy morning of opening presents in their PJs. LP helped pass Little Man the presents and then ordered him to open though. It was cute and funny at the same time.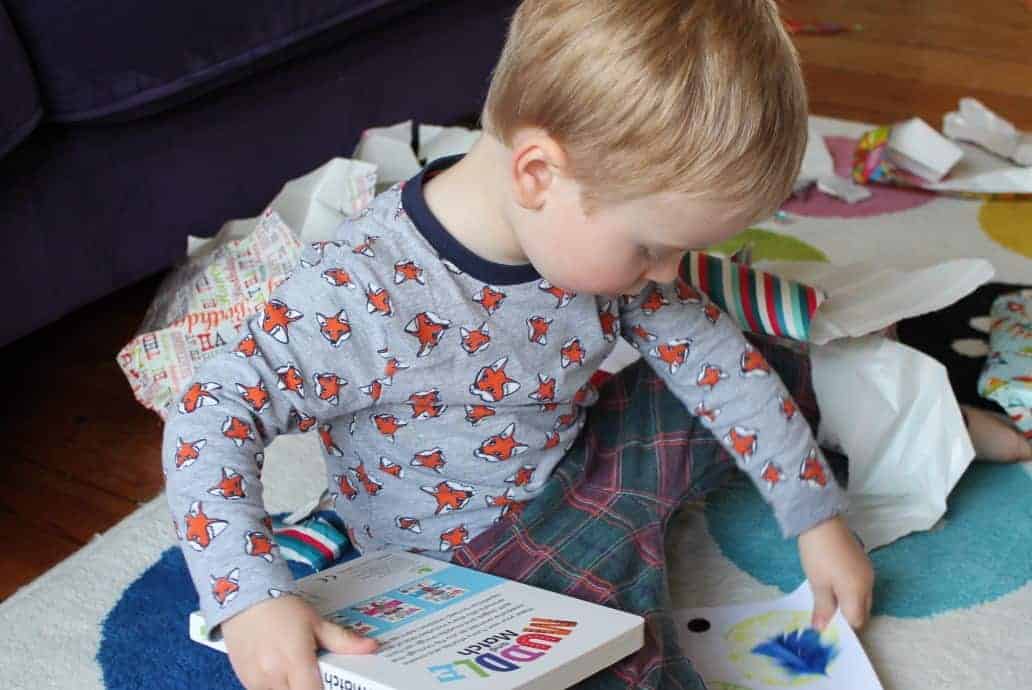 Little Man and LP then played with the presents whilst Dave and I got everything ready for his party. I prepared the food and tidied the house whilst Little Man helped his Daddy to blow up helium balloons – I've never seen such excitement like it!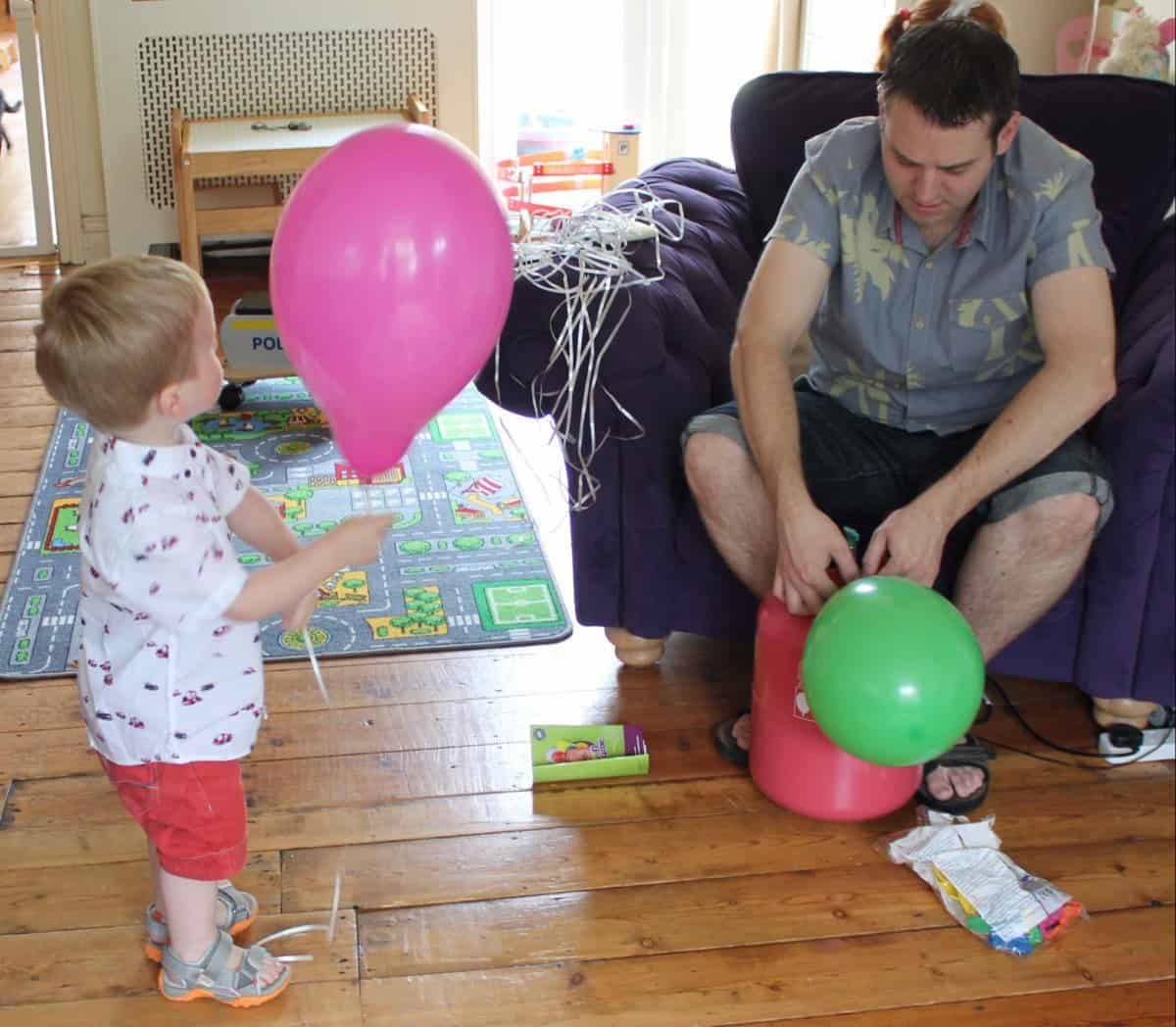 Guests started to arrive at about midday and there was a lot of fun to be had in the garden with the swings, slide, ball pool and sand table. We tried to make it as low key as possible but still fun for the kids – Little Man was only two after all.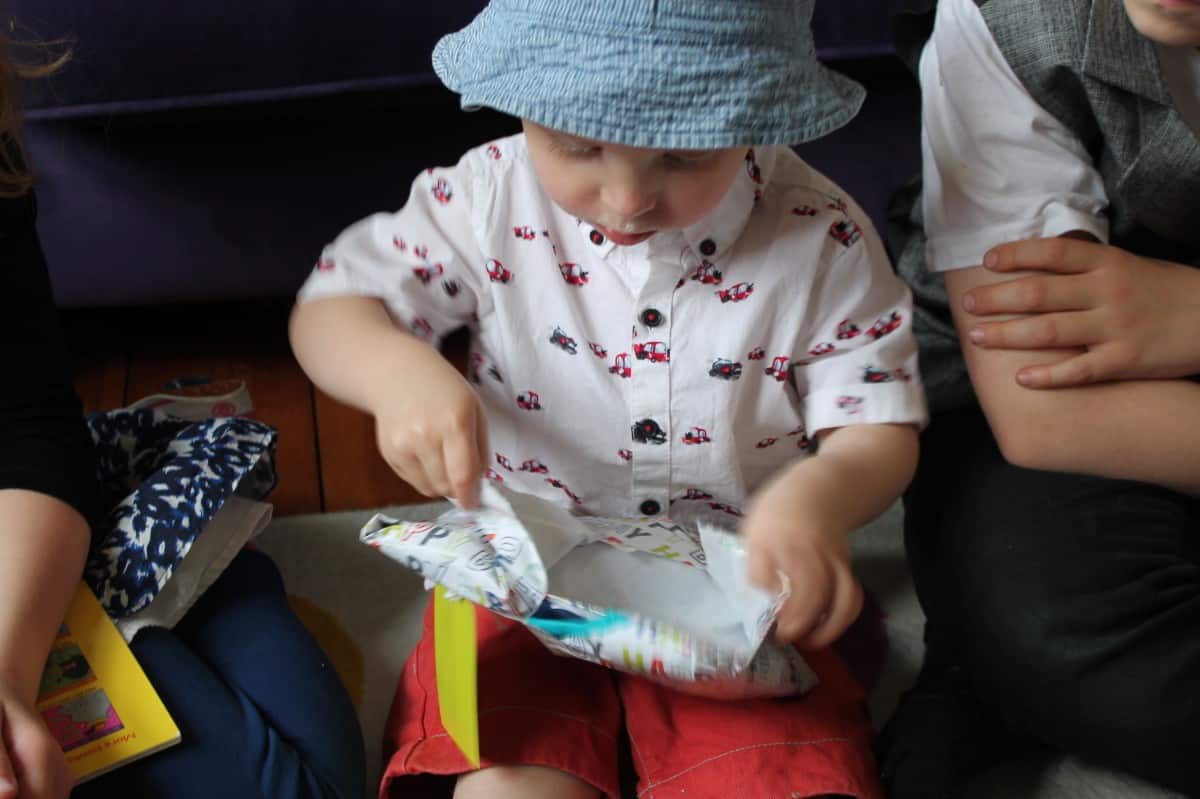 So many people came to share his Birthday with us – lots of family, friends from my work with their children, close friends of mine and even my lovely bloggy friend Lucy and her gorgeous family. It was such a lovely day!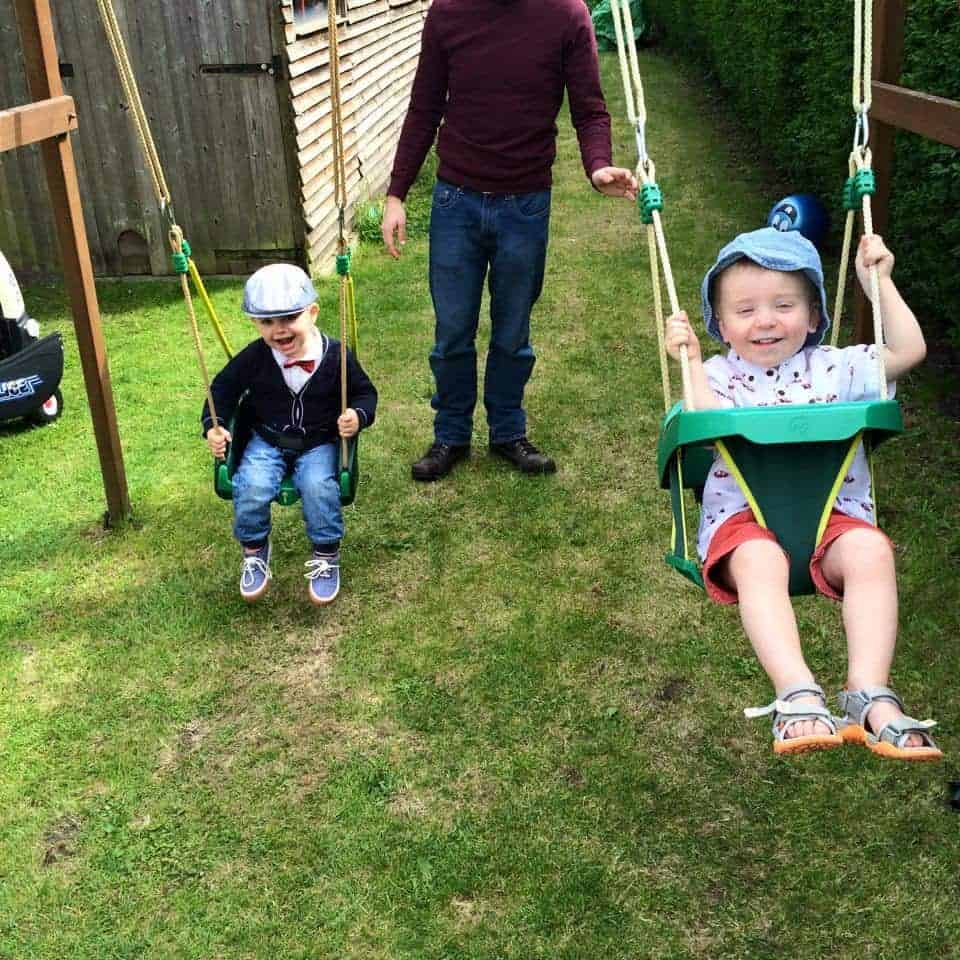 We had a barbecue and buffet for lunch, complete with cupcakes and a huge Costco dinosaur cake. Little Man was in cake heaven by the end of it! He was thoroughly spoilt with presents and now has a little Thomas the Tank toy that he sleeps with every night.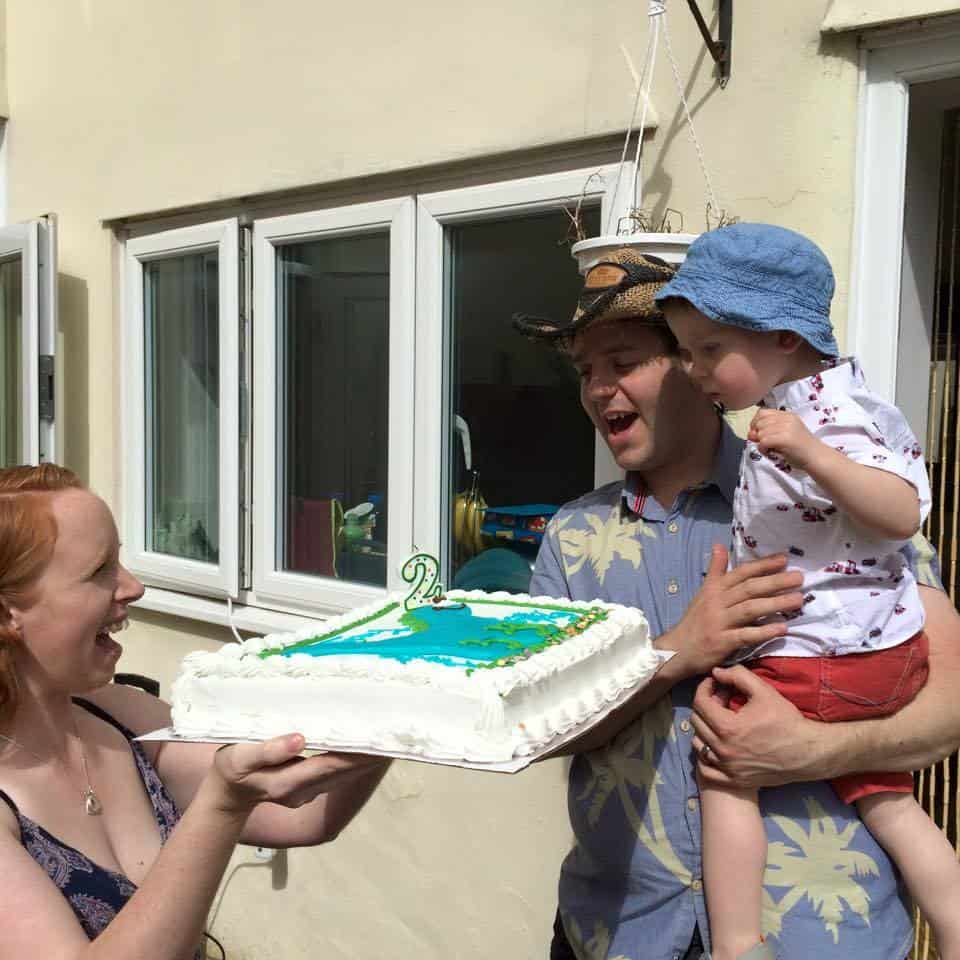 The day finished with party bags in front of the TV and an early bath and bed for LP and Little Man – ready for the adventures of the following day. He had a super birthday full of playing, food, laughter and friends. It was definitely a good one!