I wrote no more than a couple of weeks ago how Little Man had learnt to sit up over Christmas. Well he now has a new trick up his sleepsuit – He can crawl!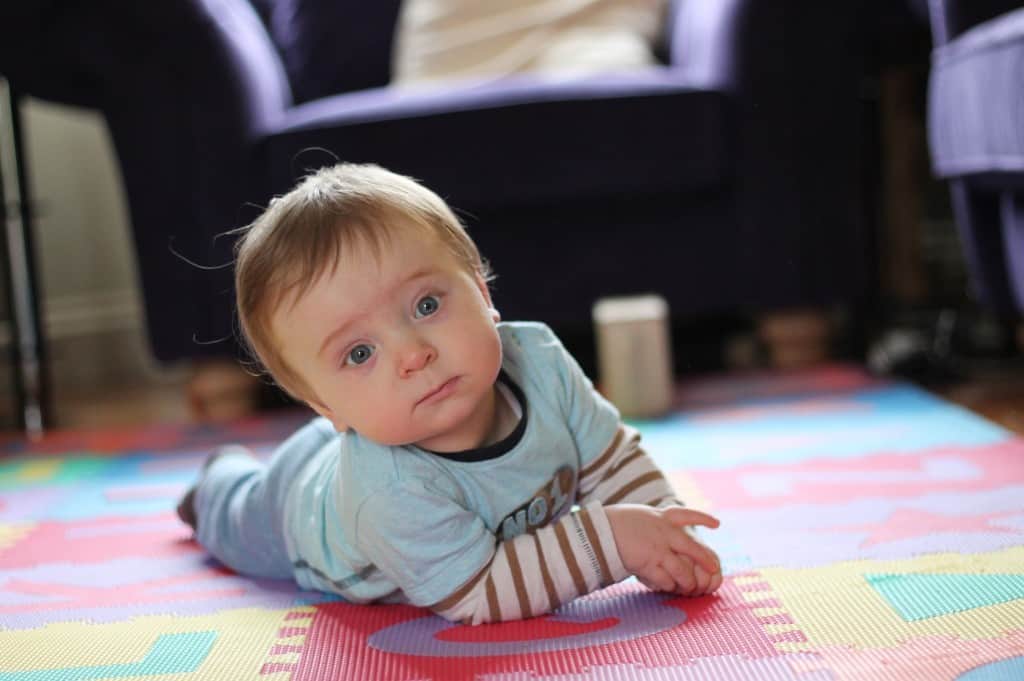 When LP learnt to crawl she was over 10 months old and dragged herself across the floor with her arms. Commando Crawling. When LM crawls he already gets his whole body off the floor and moves – It's in no way graceful but it gets him where he wants to go and in only a few days he has started to move quicker and has really mastered the basics of crawling.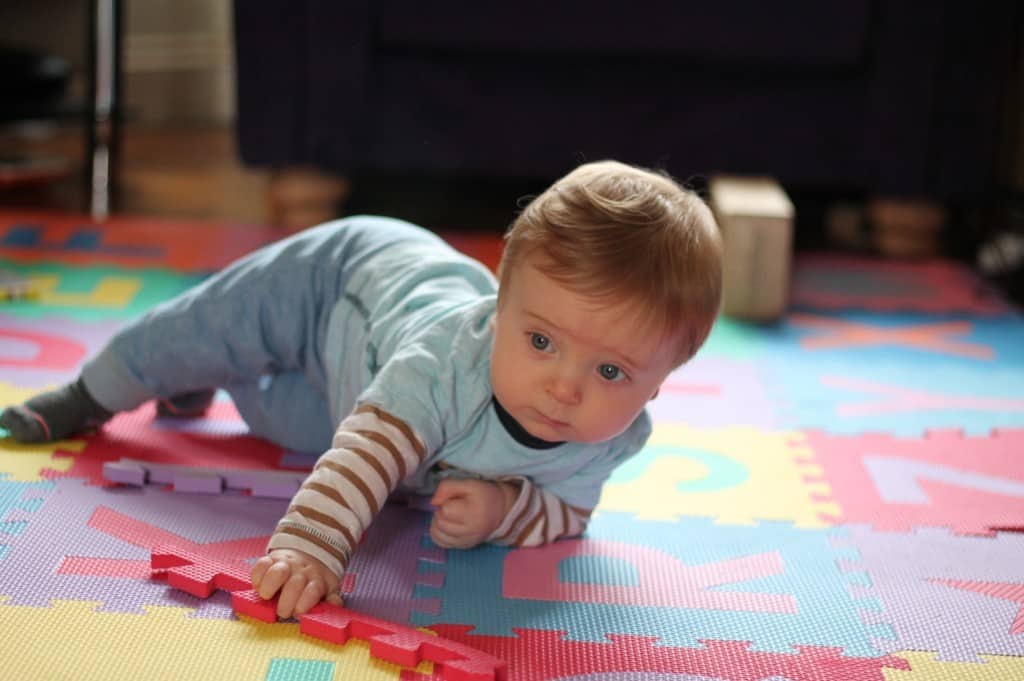 Over the next weeks I know that crawling will become second nature to him, the movements will be fluid and he'll seem to be everywhere in the room at once. I'm planning on dusting off our playpen as I cannot leave LM unattended even for a moment now and it will give me the ability to leave the room – to go the toilet or answer the door, without worrying LM is going to crawl after me or make a bolt for the stairs!
This is another of those occasions where I cannot believe where the time is going. My Little Man was tiny not so long ago. 6lb 4oz and born 16 days early. How has he been replaced with this chunky, cheeky, mobile little boy!? It's all happening oh so fast but we're loving watching him learn new things and seeing his personality really develop.
Sitting at Christmas, Crawling in January. When will he walk? No idea, but if it isn't for a while I won't complain!