Two and a half weeks ago we started our loft conversion. It was meant to start back in April but Covid pushed it back and it finally started just after the children went back to school. I wrote about planning a loft conversion but I thought I should also do a little update on the progress.
Well, things are going amazingly well and we are so pleased with the work our loft conversion company are doing. We've been living in an AirBnB since the work started and will be moving back in a couple of weeks when the work on our first floor is finished. It's all on schedule and some is ahead of timings we had in mind.
Our first floor ceilings needed to be lowered for the work to give more head height in the finished loft rooms. The builders had to rip out all the ceilings but we didn't realise they would also take the roof off the house at the same time.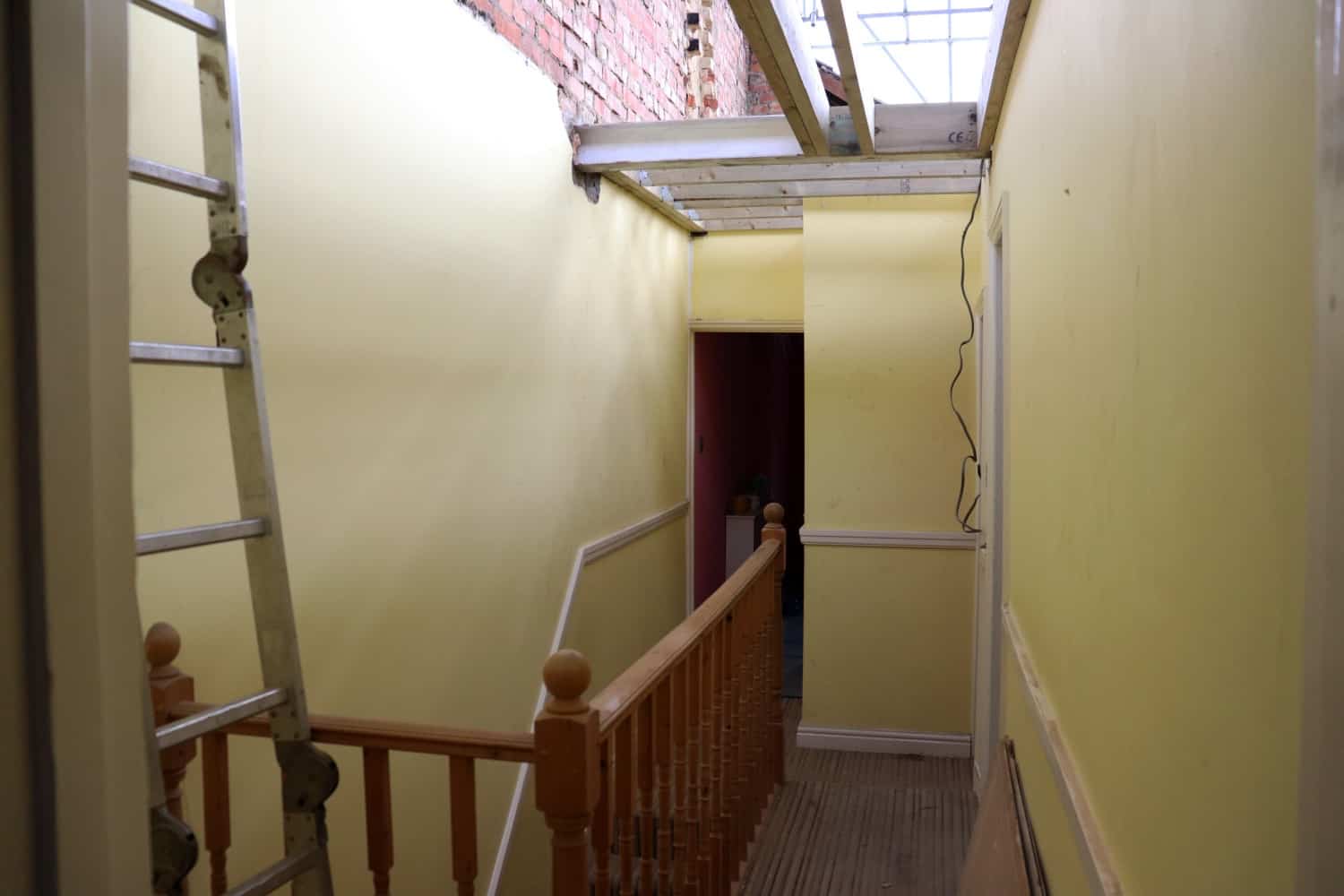 So within a couple of days we looked up the stairs from inside the front door and could see the sky. That really was a baptism of fire and really, after that, nothing could surprise us.
The first week was messy. They had to take out all the ceilings – which could have been up since the house was built over 100 years ago. I've never seen so much rubbish and two skips were filled within the first week.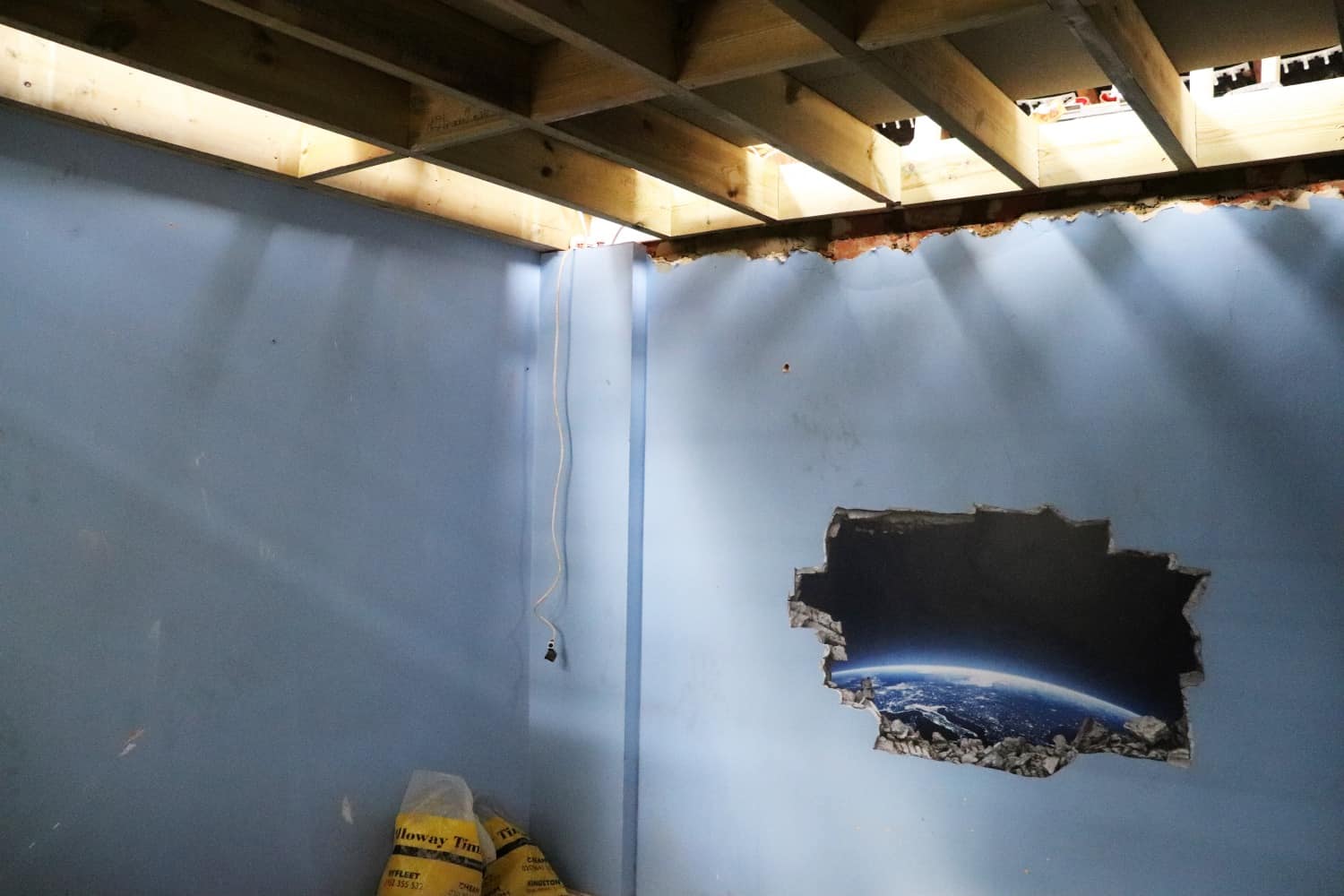 After that, the new loft floors were put down and the dormer seemed to fly up – it was fantastic to see the space unfold before us. The window spaces were left, the walls were put up and the internal walls started to be built.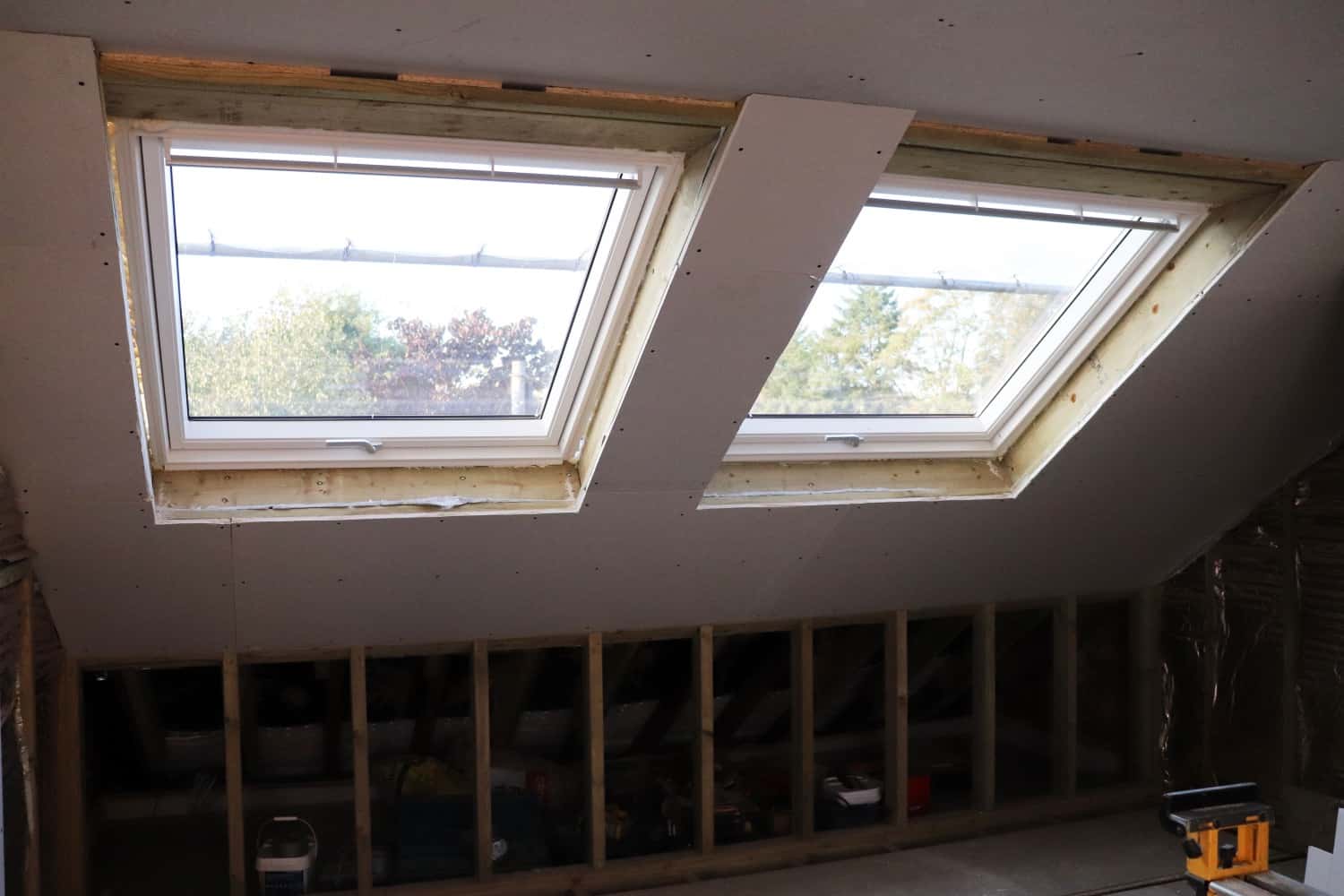 I am so impressed with how much has been done already. We had first fix electrics on Friday, the Velux windows are in and this week the stairs have been put in, most of the plasterboard has been fitted and the first fix plumbing has been done too!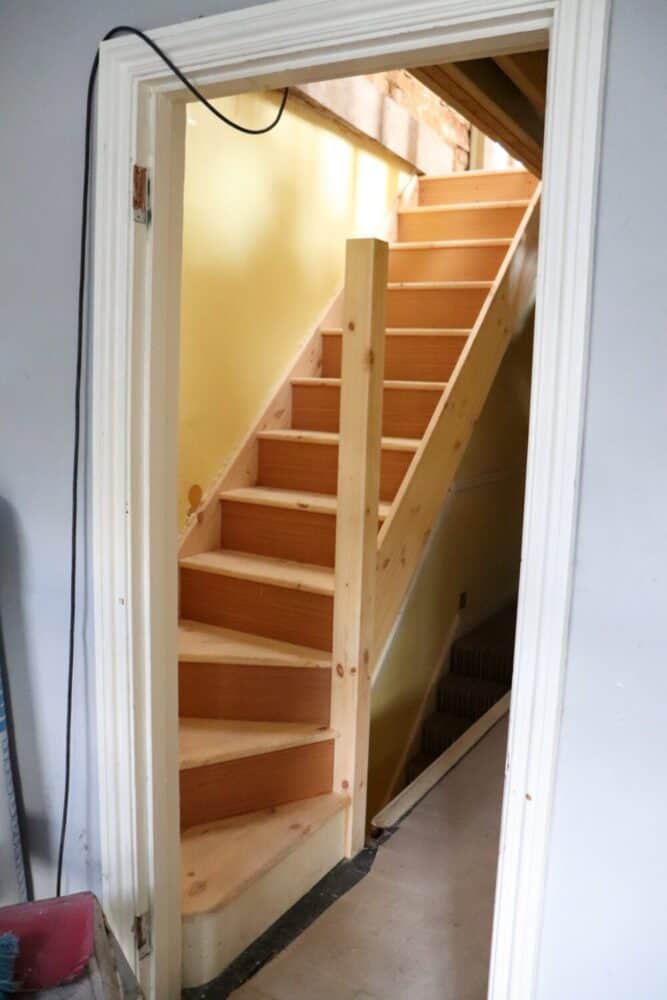 I can't wait to see the finished loft conversion but seeing how far it's come in just two weeks makes me excited for everything each new day brings. I'll keep you updated with the progress.