LP's Birthday Party had been planned for months. We had organised a bouncy castle for the garden and a face painter and decided to invite all our family and friends as well as all the friends LP had made at preschool over the last year. We thought it would be a nice way to end the summer with a big party in our garden.
The one thing we couldn't count on was the weather and I was worried in the lead up to the party that it would be a wash out – the weather in the week before her party was mostly pretty awful but it was on our side on her Birthday and didn't rain until the evening!
I did a big buffet spread, Dave manned the barbecue and I made Sofia the First cupcakes. I thought they'd be too many people, I wondered if everyone would get along – if there'd be too many kids or not enough to keep them entertained. All those usual worries. But again, I shouldn't have worried.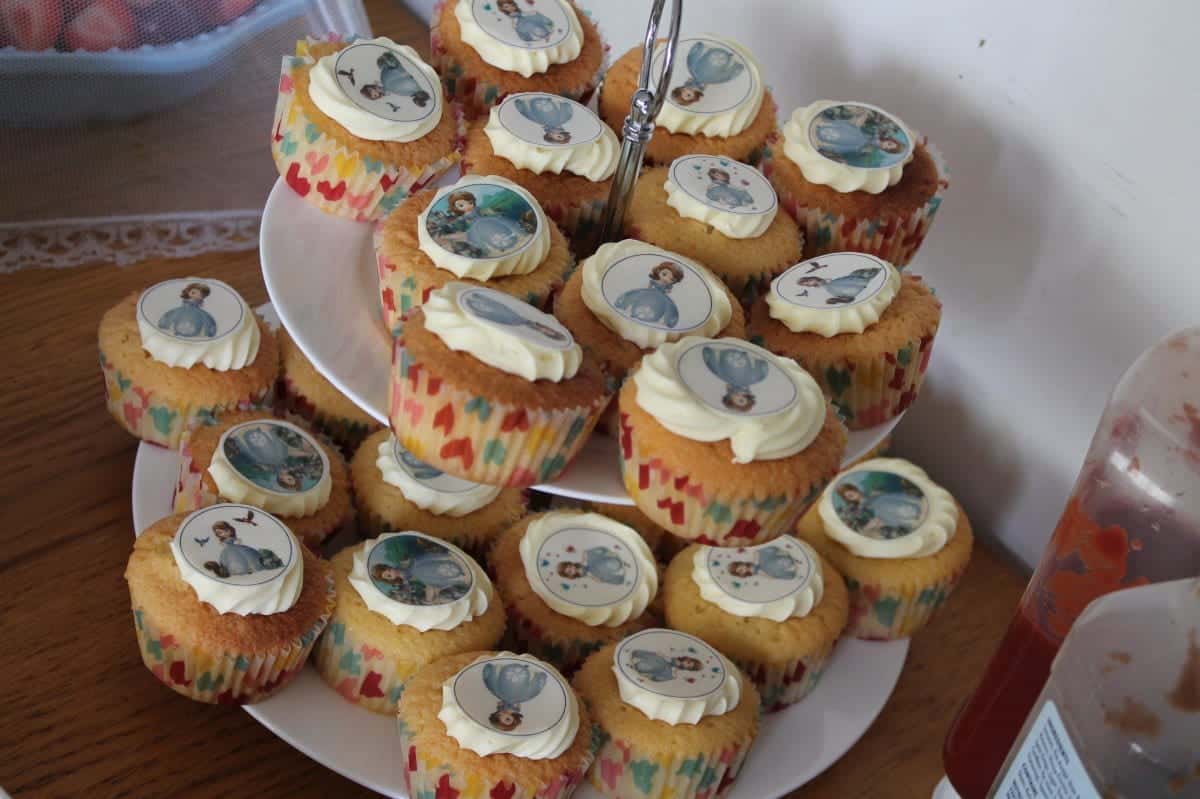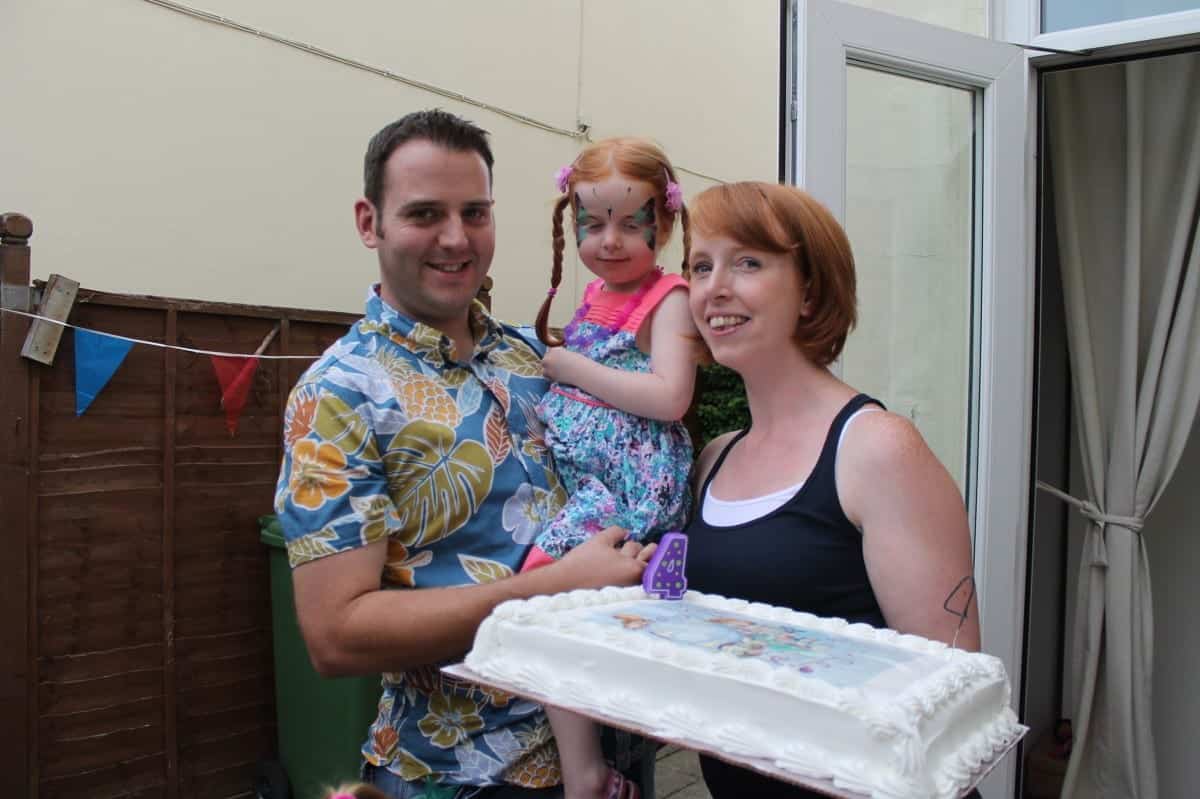 The day was perfect. The children had fun, they had the bouncy castle, sand and water, swings, slide and all the toys inside to play with. Loads of food was eaten and drinks were drunk. Everyone was chatting, the kids were playing and it was the party that I hoped it would be.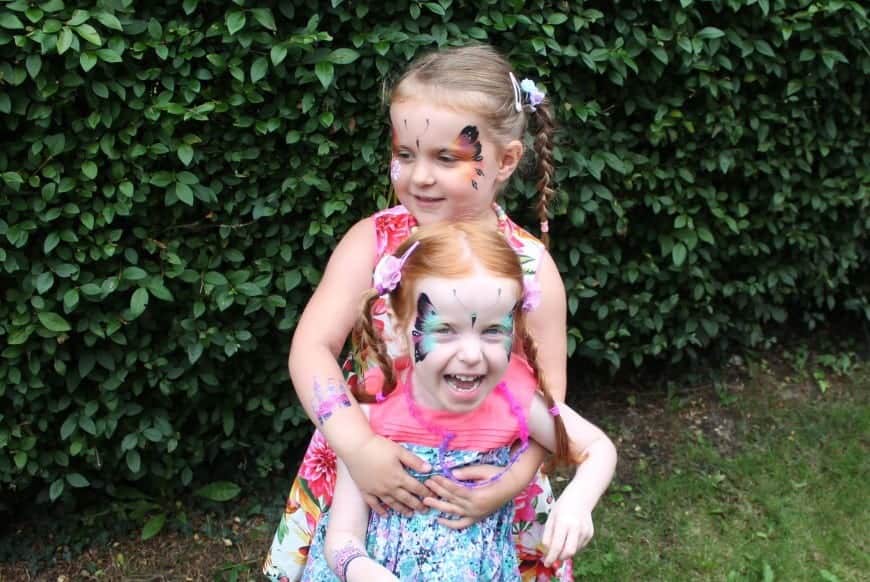 Vicky from About Faces did an amazing job with the children's faces and glitter tattoos. Even some of the adults – me included – got glitter tattoos too! I didn't fully appreciate until the party how much four year olds love having their faces painted – it was a highlight of the party!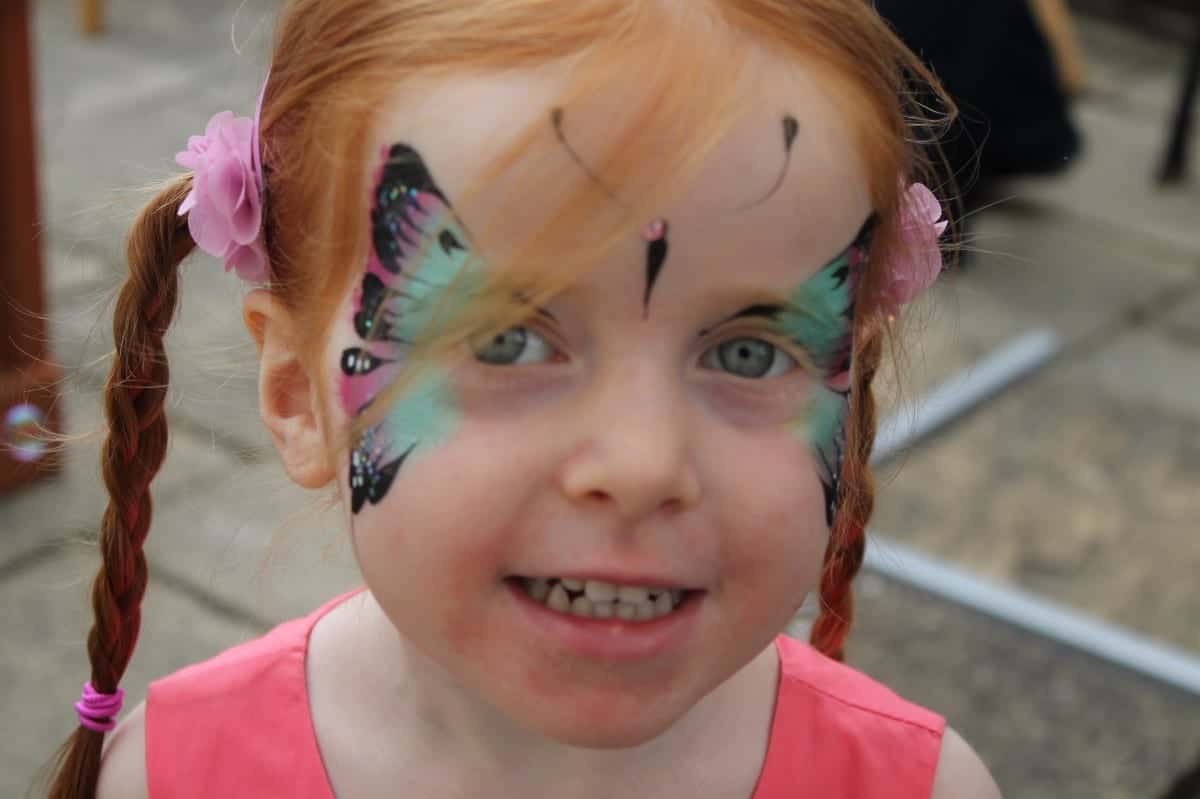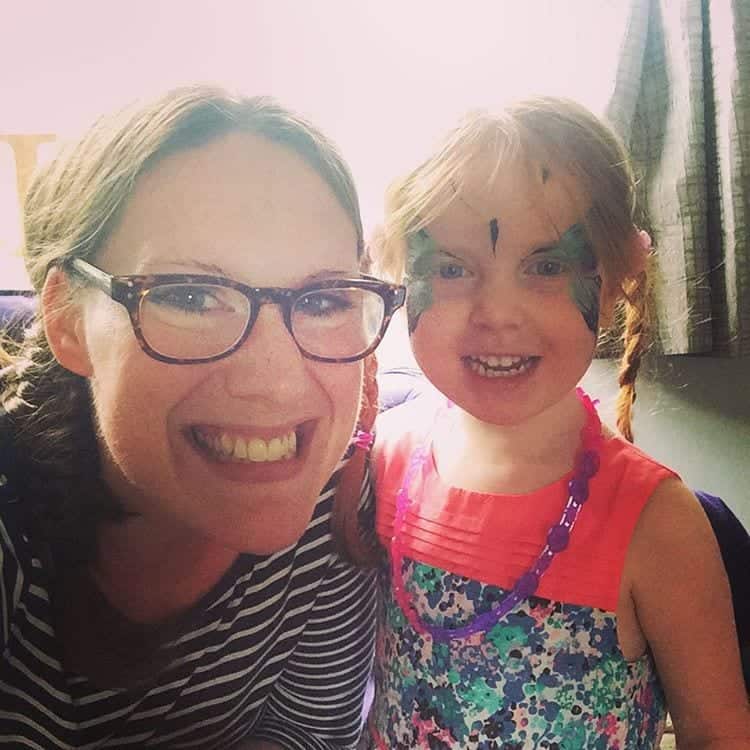 The bouncy castle went down well too and everyone had a great time. LP was thoroughly spoilt with cards and gifts and we all ended the day completely exhausted. There were so many people and I don't think I got to have much of a conversation with anyone but LP had just the best Birthday party and for me it was my favourite party so far. The children loved everything and it couldn't have been better.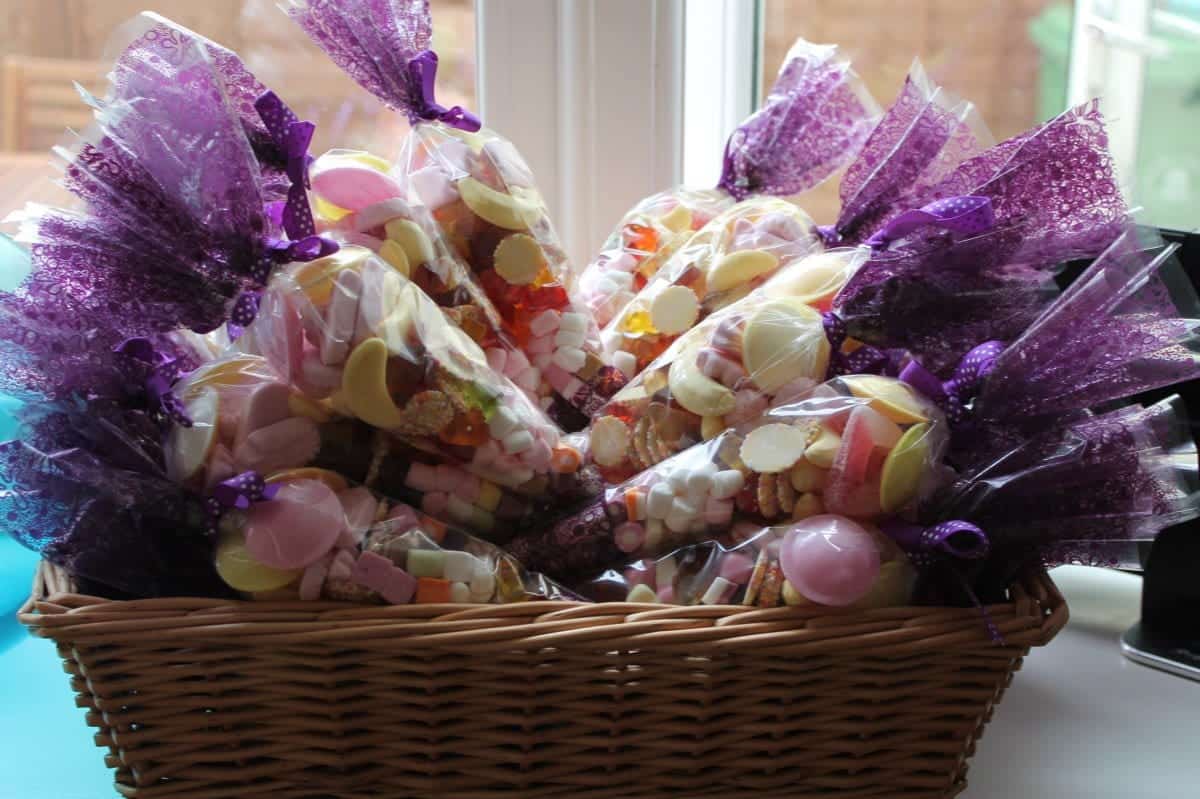 Thanks to everyone who played a part in LP's few days of Birthday celebrations – from the texts, cards and social media messages to our day at Legoland and all the party guests. She had the best Birthday ever.
I might have totally borrowed a couple of photos from my gorgeous friend Lucy for this post but she doesn't mind because she's awesome 🙂