A couple of weeks ago we had a lovely day out at Portchester Castle with the Scrapbook Blog gang. As we have English Heritage membership, it was a cheap but exciting day out that the children really enjoyed.
What is Portchester Castle?
Portchester Castle overlooks Portsmouth Harbour in Hampshire. The castle has been a Roman fortress, a Norman stronghold and a prisoner of war camp during the Napoleonic Wars. It's a place steeped in history making it fascinating to explore.
Portchester Castle is open to the public for free but you have to pay, or have membership, to access the historic buildings and ruins. We saw many people walking around the grounds and alongside the castle walls with their dogs and I really don't think you can get a prettier place to visit for a dog walk!
Inside Portchester Castle
When you visit Portchester Castle you walk over a bridge, crossing the moat and find yourself right inside the castle walls. From there you can explore the well-preserved remains of the Roman fort and climb to the top of the keep to take in breathtaking views over the Solent.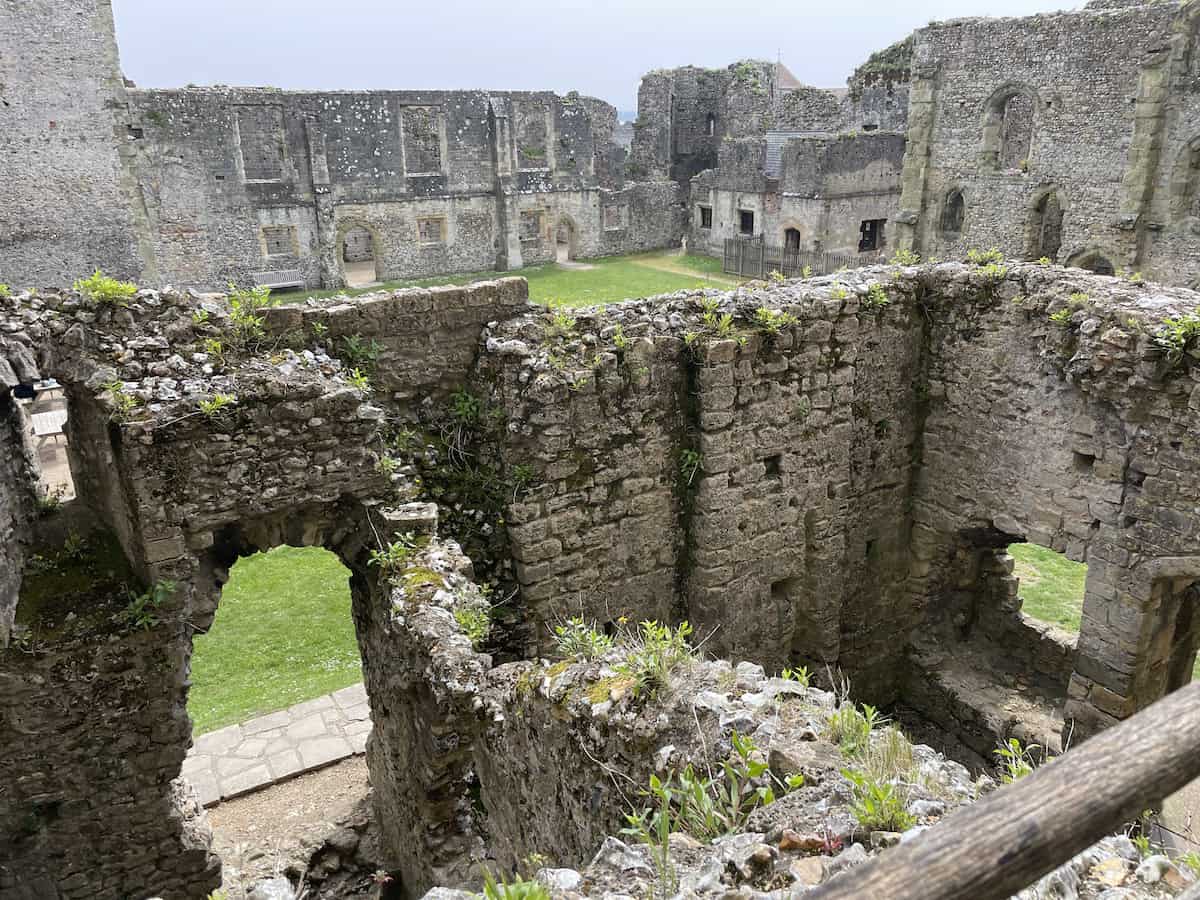 There are so many different rooms and areas to explore, all with information boards and there's even a free audio tour if you want to learn even more about the castle.
Inside the keep we found the original prisoners' theatre where the children could dress up and act out scenes from history, museum exhibits showing what life was like for prisoners held at Portchester Castle from 1665 onwards.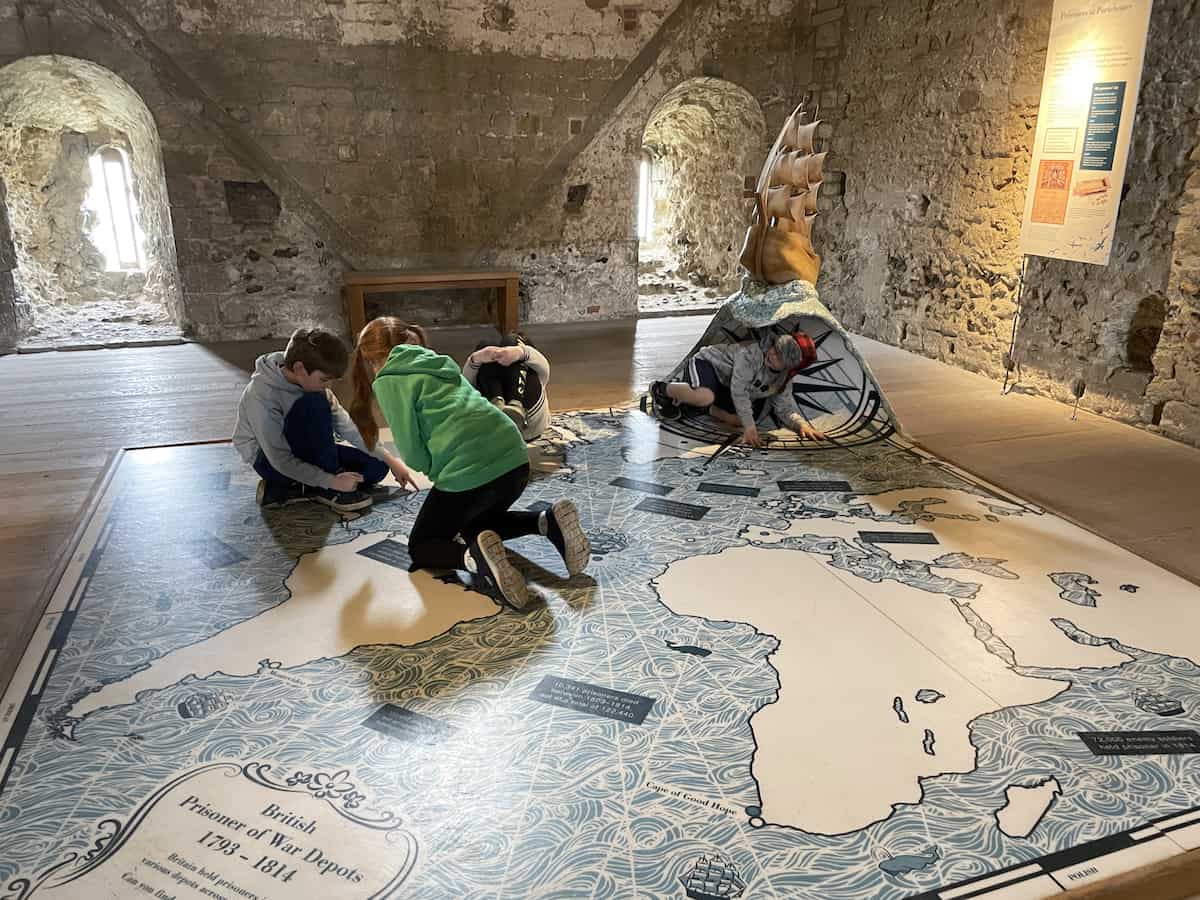 One of our favourite things about Portchester Castle was a lovely volunteer who spent time with us, telling us all about the castle's history and even a dragon that legend says once lived there.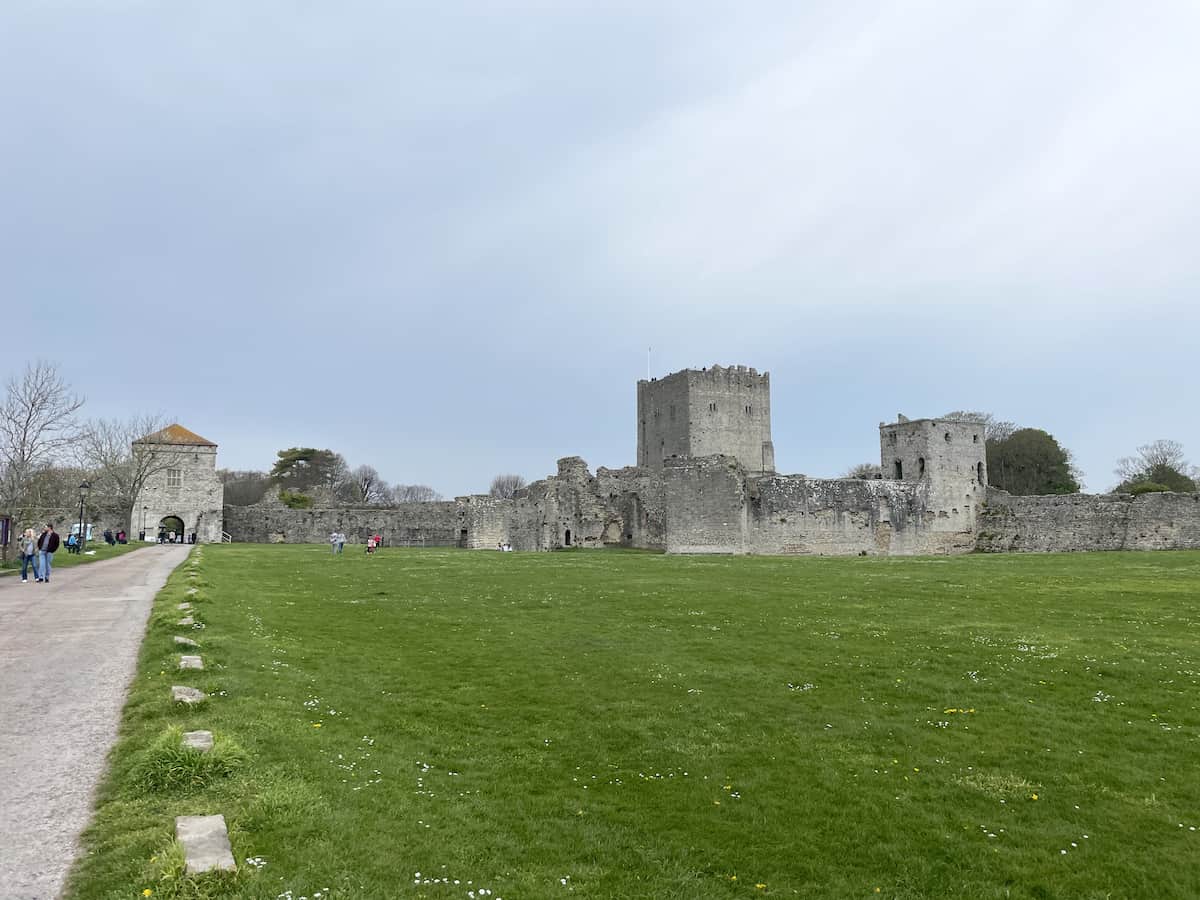 We really enjoyed our day at Portchester Castle. It's so well situated to visit from anywhere across the south east and climbing to the top of the keep gives such great views of the coast. It's a great place for a day out or to tack on to a visit to Portsmouth.
You can find out more about Portchester Castle over on the English Heritage website.