*This is a paid post
Like many people, since digital photos became so easy to take, I very rarely print photos or have physical albums of photos to look at. If I want to see a photo I scroll through my phone or scroll back through social media. But it's really not the same as having an old fashioned photo album to look through and share with friends and family.
Photo books from My Picture
However, I recently discovered My Picture and decided to create a modern photo album – a photo book – to look back on all the overseas adventures our family has been on. I could have picked one holiday but, as our youngest child turned ten this year, it made sense to create a photo book full of our holidays from the past ten years – our first decade as a family of four.
My Picture makes the photo book creation process super simple. You can either do everything yourself – from designing each page, choosing the exact photos and adding text and stickers wherever you want them.
Or you can pick one of My Picture's many photo book designs and My Picture can even pre-fill the photos for you from the ones you upload. When creating our photo book I did a mixture of the two – using one of the My Picture designs but adding photos exactly where I wanted them.
You can save your design at any time and edit it as much as you like. I added borders to photos, changed photo sizes and ended up adding a lot more pages to the photo book too. Plus, you can choose whether the photobook is hardback or softback and whether it's a horizontal or vertical rectangle or a square book. It's really customisable.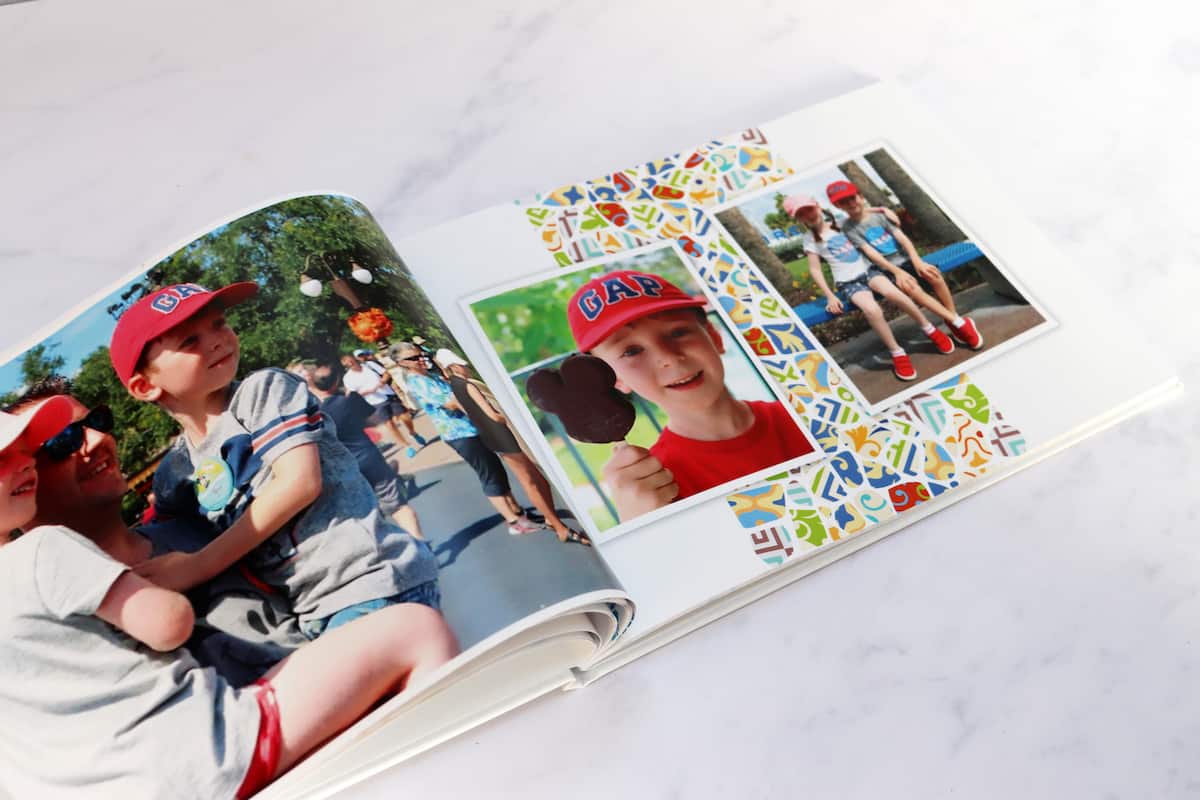 The finished photo book is great quality and would make a fantastic gift. For us, it's something to help us remember all the great holidays we've had, to look at and share with our friends and family. It's a wonderful way to preserve memories and something I know that we'll always treasure.
Photo magnets from My Picture
My Picture also offer many other photo products that you can design and purchase – all of which would make fantastic gifts. There's everything from photo mugs and canvas prints to photo keyrings and even photo blankets but our favourite photo keepsake is the My Picture photo magnets.
Available in a range of styles, the magnets are a great size and can have any photo on them. We created ones with a mixture of our favourite photos and they are lovely to have on the fridge to look at every time you go to grab the milk!
We also really really like the My Picture city maps as a unique gift idea. You can pick any place to feature on the map, include coordinates and add personalised text. This would make such a lovely gift for anyone moving to a new home or leaving a place of work, school or university.
MYPICTURE.co.uk have a great range of photo products that are easy to design, arrive quickly and are great quality. We'll be using the service again in the future.
You can see the full range of My Picture products here and make sure you use code REDHEAD15 for 15% off all orders until the end of the year!