Disclosure: We were sent the featured products for the purpose of this post however all opinions are my own.
I love finding things that the whole family will drink, especially over the hotter summer months when it's so important to keep hydrated. Peanut Hottie sent us a bag of goodies to inspire us to make milkshakes using Peanut Hottie, something I had never thought of before.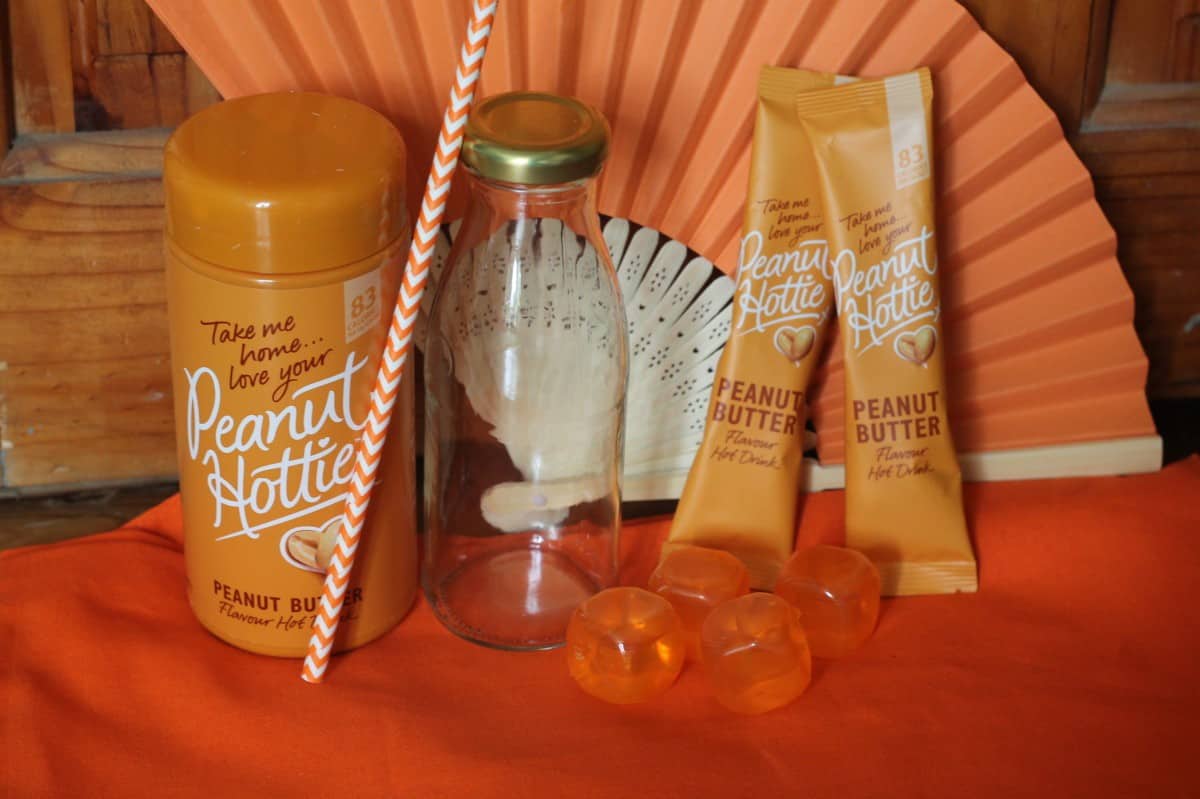 Making Peanut Hottie Milkshakes couldn't be simpler and LP helped me blend milk and Peanut Hottie before putting it in a milk bottle – for me – and their favourite straw cups. The children loved it and I was quite taken too.
Whenever we go to a restaurant that serves milkshakes I always choose a peanut one and being able to make peanut milkshakes at home so easily has literally changed my drinking habits – I'm loving Peanut Hottie Milkshakes!
Here's our Peanut Milkshake recipe:
Ingredients
800 ml milk
12 teaspoons Peanut Hottie powder
Instructions
Put the ingredients in a blender, blend and serve
As you can see, it couldn't be easier to make Peanut Hottie Milkshakes at home. If you'd like a chocolate peanut version you can use Chocolate Peanut Hottie powder instead and for a more luxurious milkshake you can always add vanilla ice cream. Personally, as Peanut Hottie is so low in calories I add it to skimmed milk for a lovely afternoon treat.
Peanut Hottie is such a versatile product and I'm sure I'll be using it more the kitchen going forward – not just for hot drinks like I'd presumed!
Peanut Hottie is available from Tesco, Sainsbury's, Waitrose and Booths with an RRP of £2.99
If you'd like to print or pin the Peanut Milkshake recipe for later you can do so below. Enjoy!