We live in such a nice part of the country, close enough to London for day trips but surrounded by parks and outdoor places to explore. But, until now we've never really spent much time locally and have always ventured further afield.
But, last week I took the children to Frimley Lodge Park for the first time in years. We're always looking for more things to do in and around Camberley – especially ones that are free! We had one aim – to play in the playground before it got too hot or too busy and the children were so excited about the prospect of playing somewhere new.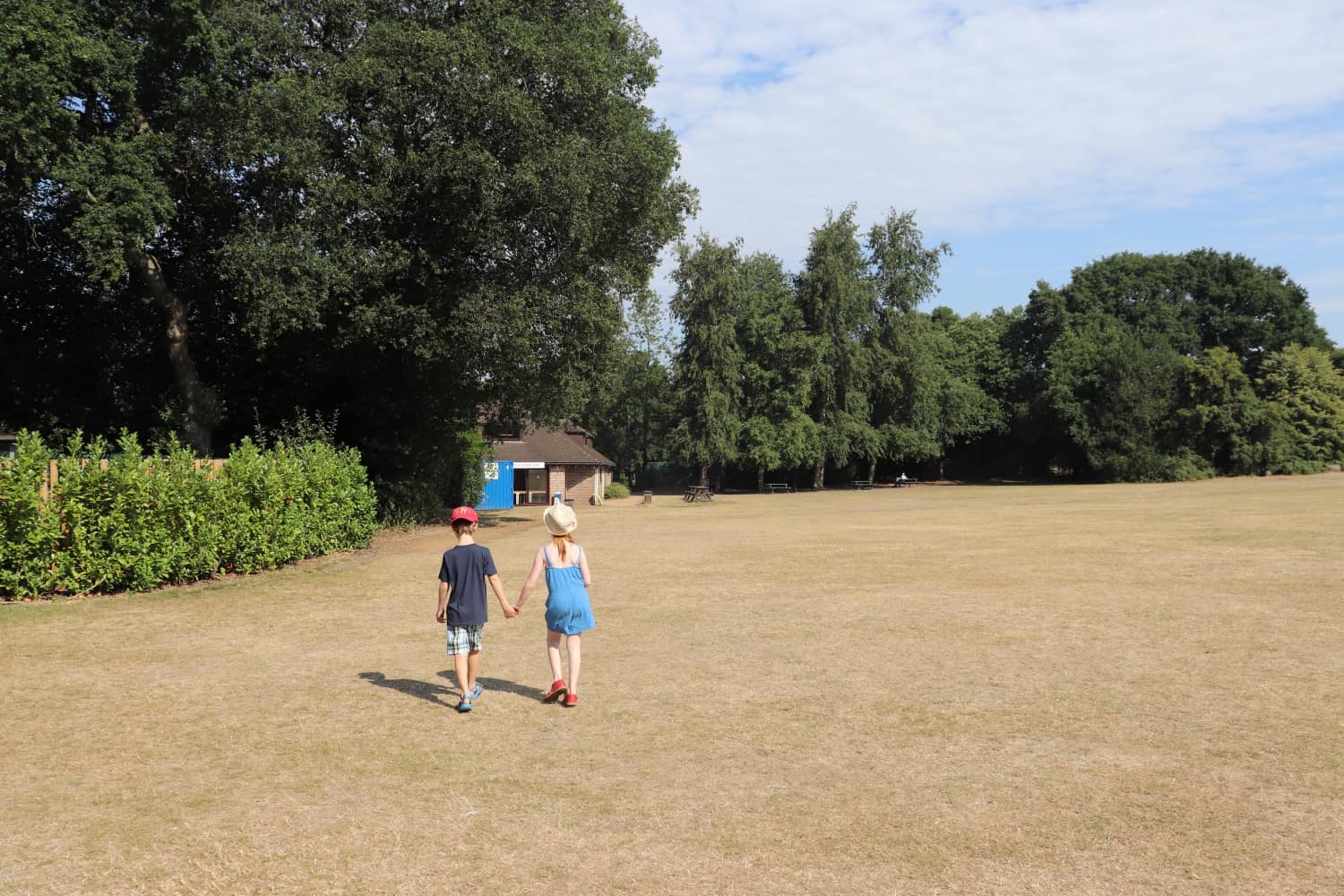 The Frimley Lodge Park Playground was redeveloped by Surrey Heath Borough Council last year but we hadn't had an opportunity to visit until now despite it being only about a five minute drive from us, just through Frimley Green.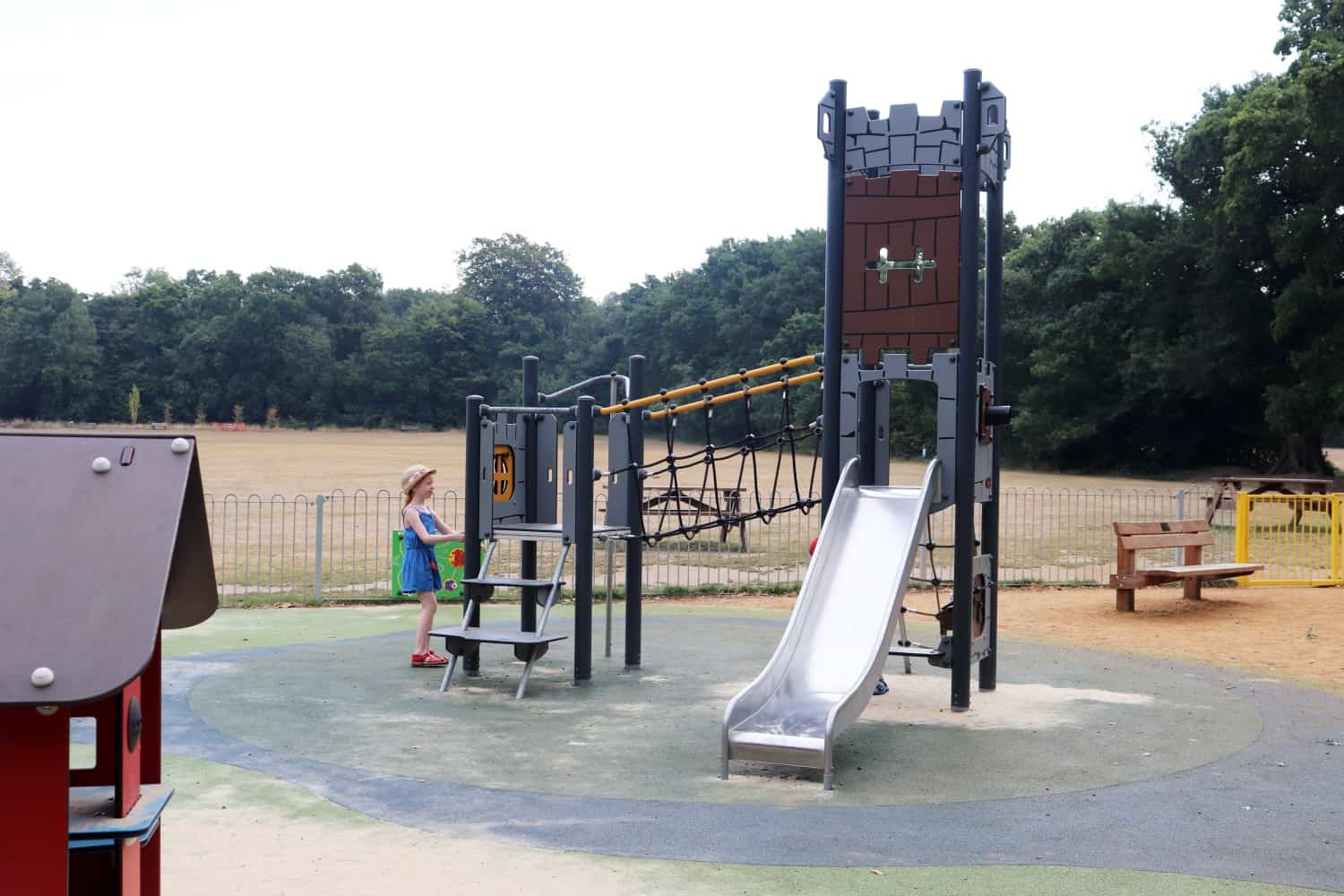 Frimley Lodge Park is a fantastic country park for all the family. It includes a lot of open space and woodland, picnic areas, a trim trail, the little Frimley Lodge miniature railway and meadows. Basingstoke Canal runs alongside the park and there are football and cricket pitches and pitch and putt courses available to hire and you can even hire a barbecue area to have a nice outdoors gathering in the park.
I love how easy Frimley Lodge is to get to and that they have plenty of free parking available. But, like with all days out at the moment we knew we should arrive early before the car park or the actual park got too busy. So we were at the park by 9am and it was wonderfully quiet.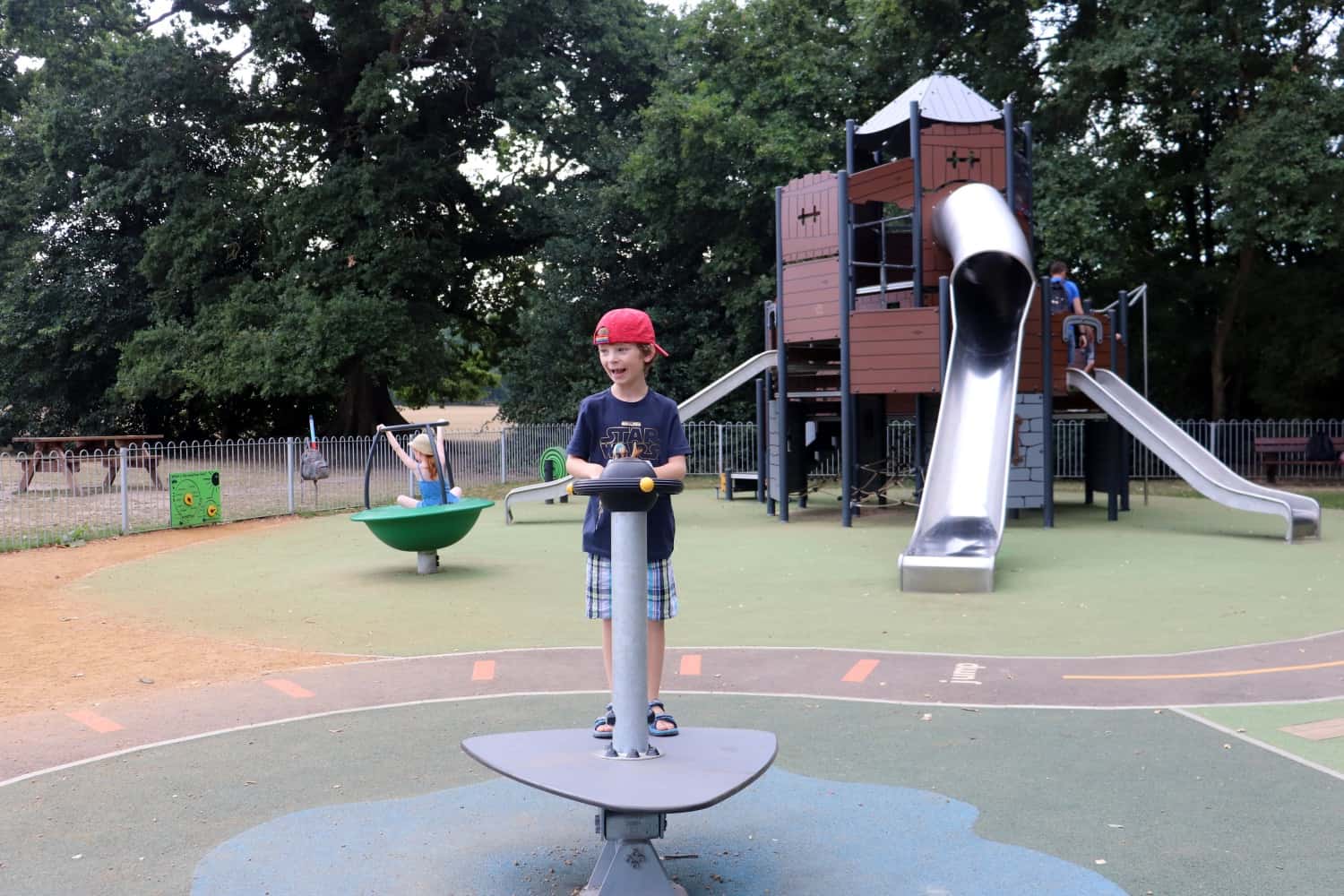 The new playground is such an improvement on the previous playground. There are zip lines, climbing structures, swings, roundabouts and a sand pit all catering for children of different ages. During our time in the park we saw children older than ours playing happily alongside toddlers – it was lovely.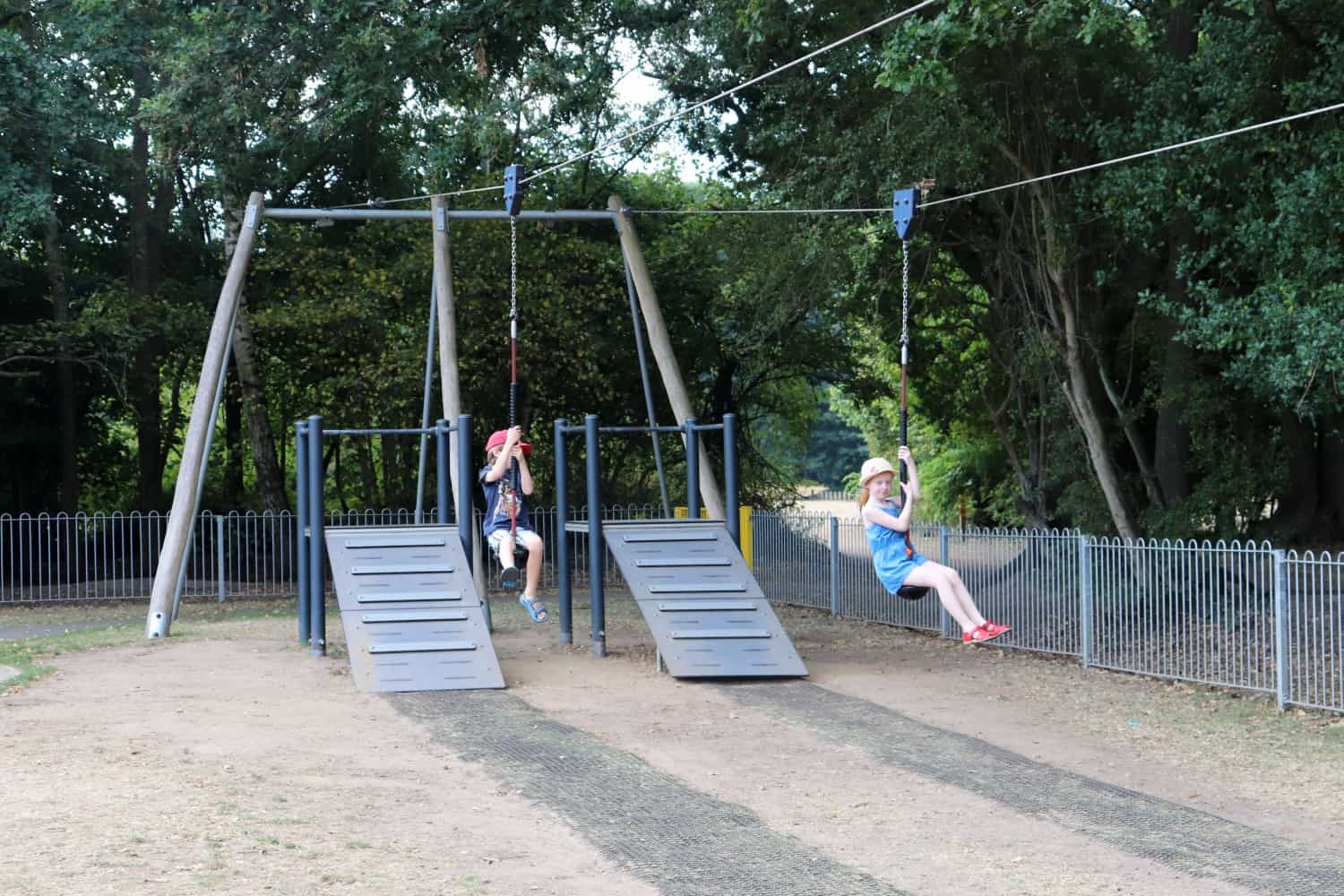 We stayed at the park for an hour and a half, enjoying the play area, until it got much busier, and the children loved it. They climbed, slid, swung, zipped and ran. It was such a nice way to start a day and I know we'll be back to use the play equipment and explore more of Frimley Lodge soon.
Frimley Lodge also has a really lovely cafe serving hot and cold refreshments, ice creams and drinks. It's a great addition to the park and just a stone's throw from the children's play area. There are also toilets there which are obviously always handy!
On our way out we also discovered the Frimley Lodge Free Library which we'll be making the most of in the future – dropping off the books we've read and picking up new ones to enjoy, all for free.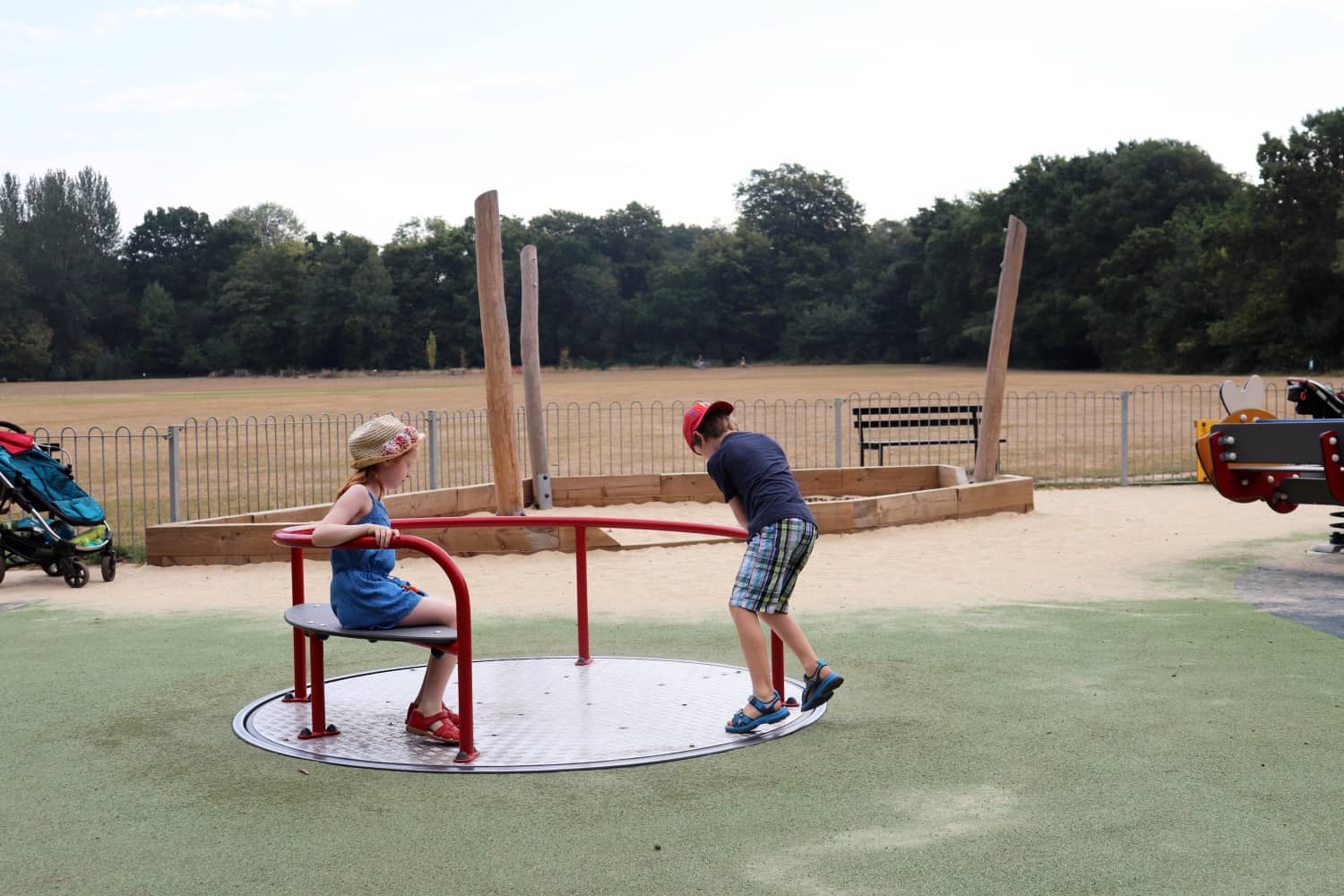 Frimley Lodge is also home to the weekly Frimley Lodge Parkrun, something I'm always intending to start doing but never quite get around to it! It's a great location for morning exercise though, whatever you enjoy doing.
You can find out more information about Frimley Lodge Park along with opening times over on their website and take a look at the Frimley Lodge park map to see just how much there is to do and explore. You can find out full details of events and what's on at Frimley Lodge Park online with so much organised by Camberley Theatre and local community groups.
For reference, the Frimley Lodge Park address is: Sturt Rd, Frimley Green, Camberley GU16 6HY.