*This is a paid post
Like most families over the last year, we've been doing a lot of learning and school at home with support from teachers, online lessons and so many worksheets. But, being so much closer to the children's education than we usually would be has picked up areas where the children need extra help and support.
This is really normal for all children and not just due to the pandemic. There will be times when all children need lessons going over again, subjects explained to them in a different way or just a topic that isn't quite sticking.
So when Tutorful gave us the opportunity to review their service it couldn't have come at a better time. LP has been struggling with some aspects of maths – Equivalent Fractions – and it seemed like a great way to help her understand better.
What is Tutorful?
Tutorful is an online platform that lets you find a private tutor for pretty much any subject and any level. They offer lessons online or in your home although due to the pandemic Tutorful only offer tutoring on-line at the moment.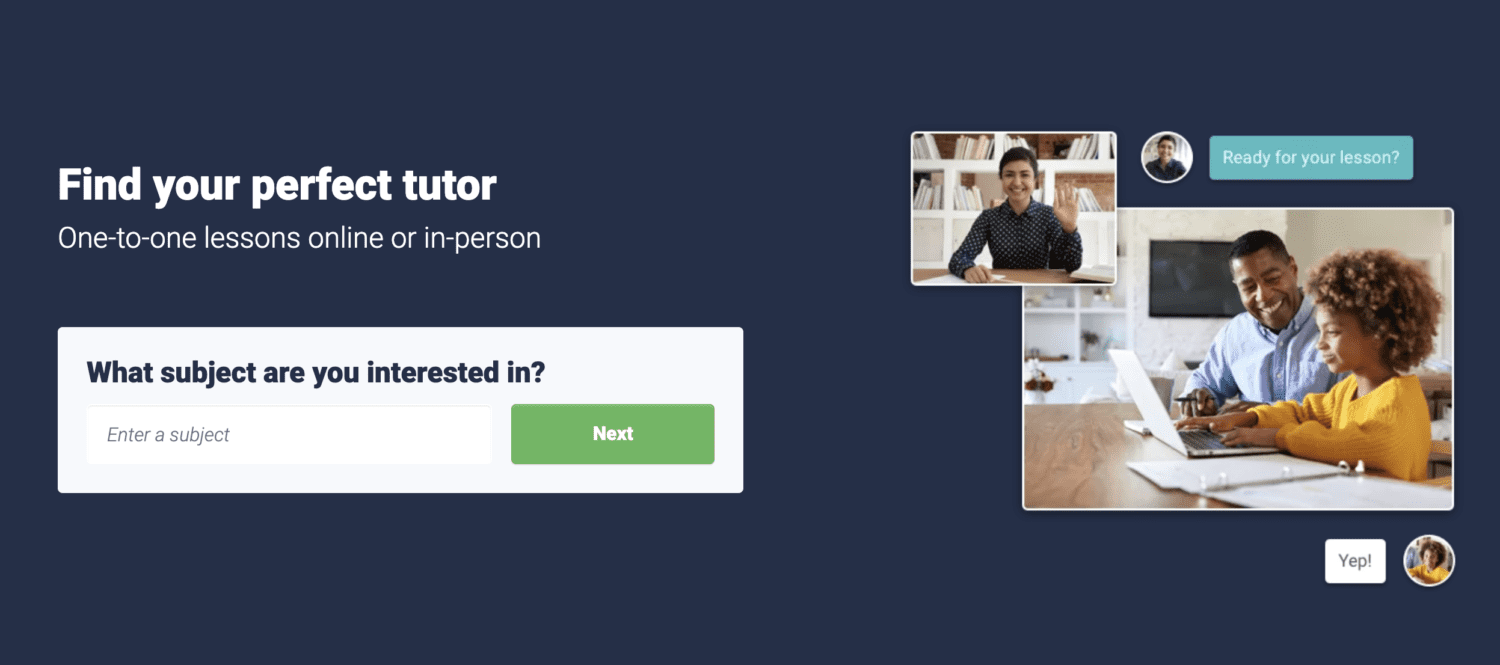 Using Tutorful and signing up is completely free and you just pay per lesson. Unlike other online tutoring platforms we've used in the past, there is no contract, no subscription fee. It's a real pay as you go service that definitely makes it accessible to everyone.
How does Tutorful work?
Once you're signed up, getting started with Tutorful couldn't be easier. You search for the perfect tutor using their Find A Tutor system. Simply input the subject you'd like help with – in our case Primary Maths – and add your availability if necessary. You can tailor this to tutors available in the morning, afternoon or evening or leave it as anytime availability if you're flexible with timings.
Results are then displayed with a little bio of each tutor, a friendly photo and an overview of what they teach, their experience and a star rating based on previous tutoring sessions. You can browse subjects to see if a tutor covers more than one thing too so that your online tuition can tick multiple boxes!
How much do Tutorful tutors cost?
Tutorful tutors cost upwards of £15 per hour and the rate for each tutor is shown clearly in the search system. Looking at the results for Primary Maths the tutors went up to around £60 an hour with the higher fees being charged by tutors with much higher level experience. You can filter results based on the tutor's availability or their fees to find someone that fits with your budget and requirements.
We ended up choosing Eve B, a graduate who studied maths at Manchester University. She looked like someone LP would engage happily with, which is important when you're nine, and she charged £20 per hour.
I sent Eve a message with an outline of what we needed – help with equivalent fractions, improper fractions and converting fractions to their simplest form. We had a brief conversion, with really quick responses, and had a lesson booked in for a couple of days later when we were all available.
Although the prices are per hour, Eve asked how long we'd like the lesson to be and was happy to work to a lesson length that suited us. This is great as I know a lot of children switch off after a certain amount of time and may only be able to cope with lessons in half hour chunks. We were confident LP could manage an hour of maths though after all the school at home we've been doing recently.
The Tutorful app
Tutorful have a free app you can use to manage lessons. You can search for a tutor, book a lesson, send messages and do all the admin straight from your phone. The app is fantastic and makes messaging really easy rather than having to log onto the website each time. The app is available on iOS.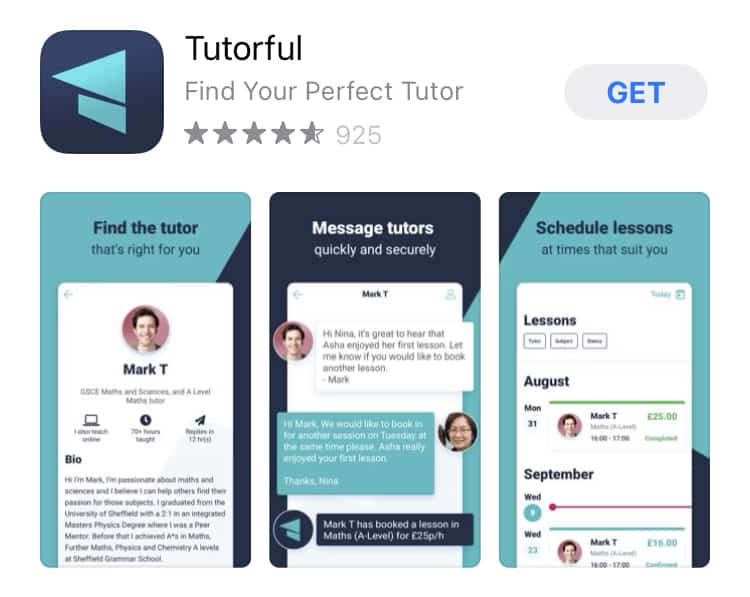 What happens before a Tutorful lesson?
The lesson was marked on our lessons tab within the Tutorful online tutoring interface and we had an email from Eve to confirm the date and time as well as what we'd be covering. She also sent across worksheets for us to print for LP to have to hand during the lesson which I really felt went the extra mile.
We had an automated message from Tutorful giving us instructions for our lesson and suggesting we did a system test before our actual lesson. This is just to run a browser test, check the internet connection and test the microphone and camera but also gives an opportunity to get used to the Tutorful classroom.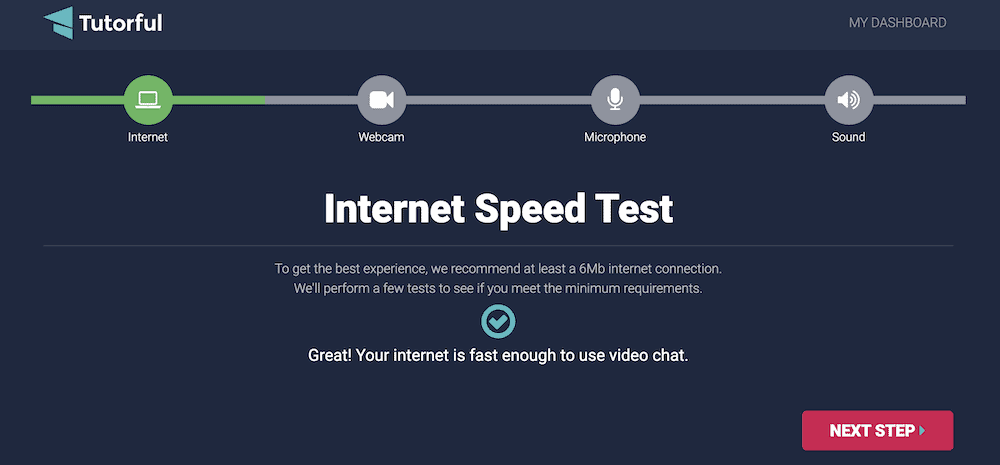 The Tutorful Classroom
The Tutorful classroom is fantastic and having a demo of it really set us up for the Tutorful online lessons. It gives you a whiteboard screen that both you and the tutor can see and write on as well as being able to see each other's cameras like with any video chat.
Tutorful lessons
At the time of LP's lesson, she sat in a workspace in our dining room with her laptop logged into Tutorful. It was really easy to join the lesson and wait for Eve to join her in the Tutorful online classroom.
LP had her worksheets printed plus a notebook to make notes on and Eve kicked off confirming what the aim of the lesson was and what they'd be working through.
From the start Eve was friendly and engaging, putting LP at ease and going at her pace. She had a great way of explaining things and drew as many equations as possible for LP to help her visualise them.
Through the lesson they covered so much, worked through all four worksheets and went over things that LP found tricky. She came away from the lesson so much more confident about fractions than she had before and really enjoyed the session.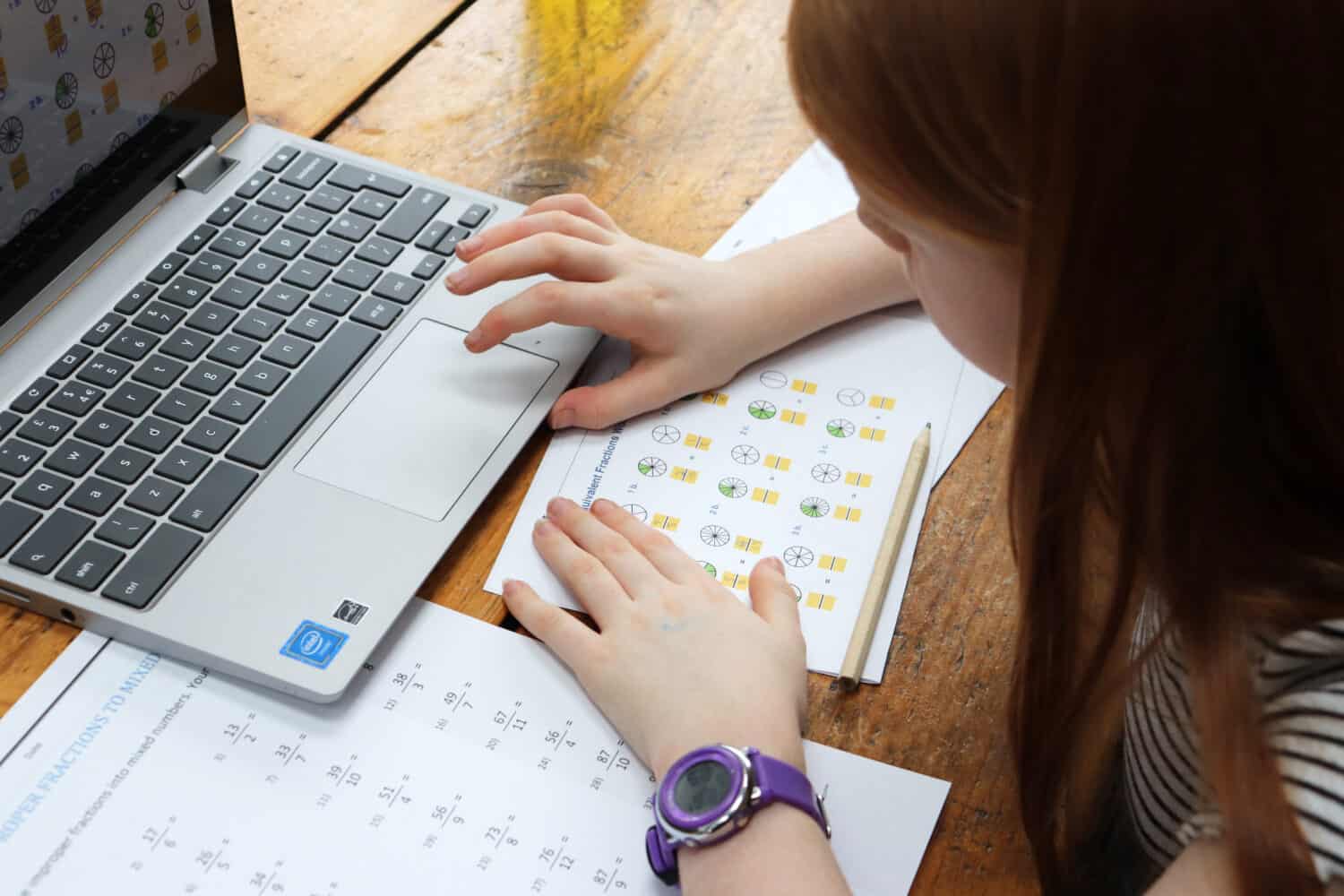 At the end Eve ran through the lesson with me as a debrief and offered to send us screenshots of the whiteboard to give LP something to refer back to if she needed it. She was so helpful throughout and we're so pleased we booked the session with her.
Why would someone use Tutorful?
Tutorful would be great if you, like us, have children that are just finding a couple of things hard or if your child is struggling with a subject and needs ongoing, regular support. You could also use Tutorful in the lead up to exams or just as extra support as and when they need it.
Is Tutorful safe?
When using any online system with the children, one of the first things I question is whether it's safe. We follow safeguarding practices at home and so we make sure we don't leave the children alone when they're on video calls with adults and they have strict parental controls on their devices. But, aside from that, is Tutorful a safe environment for students to use?
Any new tutor on the Tutorful register needs to provide photographic ID which is automatically verified by the third-party payment provider, Stripe. Plus, they have to provide references from two individuals who vouch for their suitability as a tutor.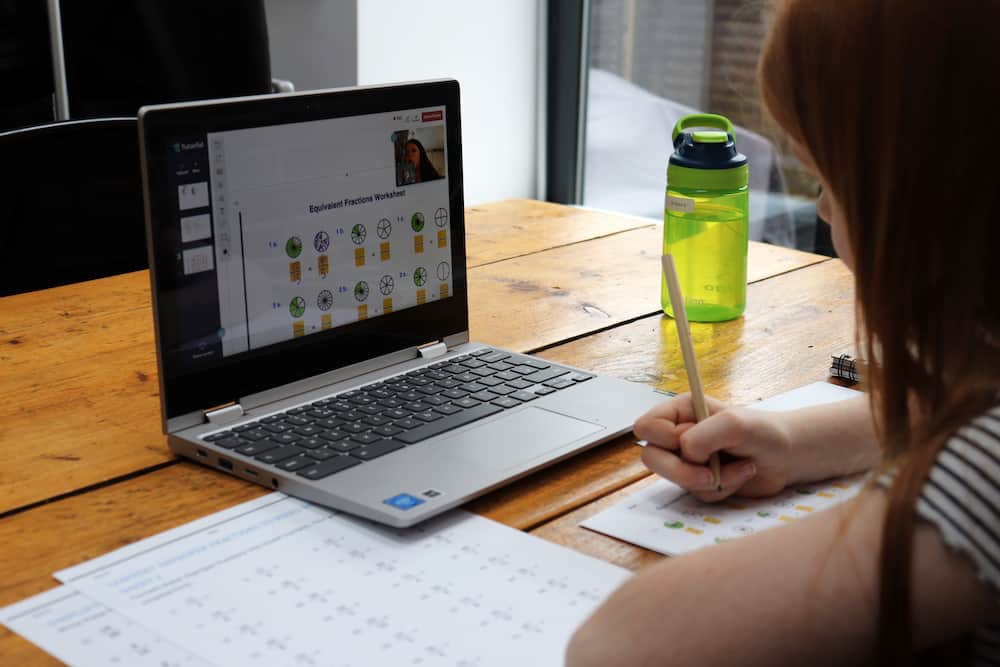 On top of this, tutors can provide a DBS check dated within the last two years. These tutors then have 'background check' annotated on their profile so you know there's another level of safety there.
Really, the Tutorful online platform is a marketplace for students and tutors to find each other. They have a safeguarding policy in place and monitor interactions on their website between students and tutors. I've felt really safe using Tutorful and feel that it's a safe environment for the children to learn in too.
What are our overall thoughts of Tutorful?
We have loved using Tutorful. It really helped us to find a tutor easily who was suitable for our needs and could provide private online tutoring at a time that was convenient for us. Tutorful is accessible, gives so many options and is so easy to use too. I wouldn't hesitate to recommend Tutorful to anyone looking for a tutor in the future.
We may have only had one lesson so far but Tutorful is definitely a service we'll be using again – and know we'll book Eve again without hesitation when the children find maths tricky at a later date. Tutorful tutors can explain topics so much more easily than parents can – it would have taken me hours to explain to LP the things Eve taught her in ten minutes.
Tutorful also have a 100% satisfaction guarantee meaning that if for any reason you're not entirely happy with your first lesson, Tutorful will pay for your next lesson with a tutor, no questions asked.
So what are you waiting for? You can find out more about Tutorful and book your first tutoring session over on their website.