This post contains affiliate links and I may receive commission if you visit a link and buy something. Purchasing via an affiliate link doesn't cost you any extra, and I only recommend products and services I trust.
I've been meaning to write this post for years, literally since I started making money from blogging, but have never got around to it. Thanks to the pandemic that time has now come!
So have you been wondering how to start a Mummy Blog? Yeah, I know, I hate that term too but, as much as I fight it, many people see women with kids who have a blog as Mummy Bloggers. To me, I'm a family lifestyle blogger – with a family lifestyle blog.
So whether you call it a Mum Blog, Mom Blog or a Parenting Blog, how do you start one?
Anyone thinking about starting blog can create one. It's not hard at all and there are websites you can use to set up a free blog in a matter of minutes – WordPress.com or Blogger are the main ones.
However, are you starting a blog for it to ultimately be your business? If so, you may want to put more than two minutes thought into it, be serious about blogging from the start and create something with longevity. So where to start?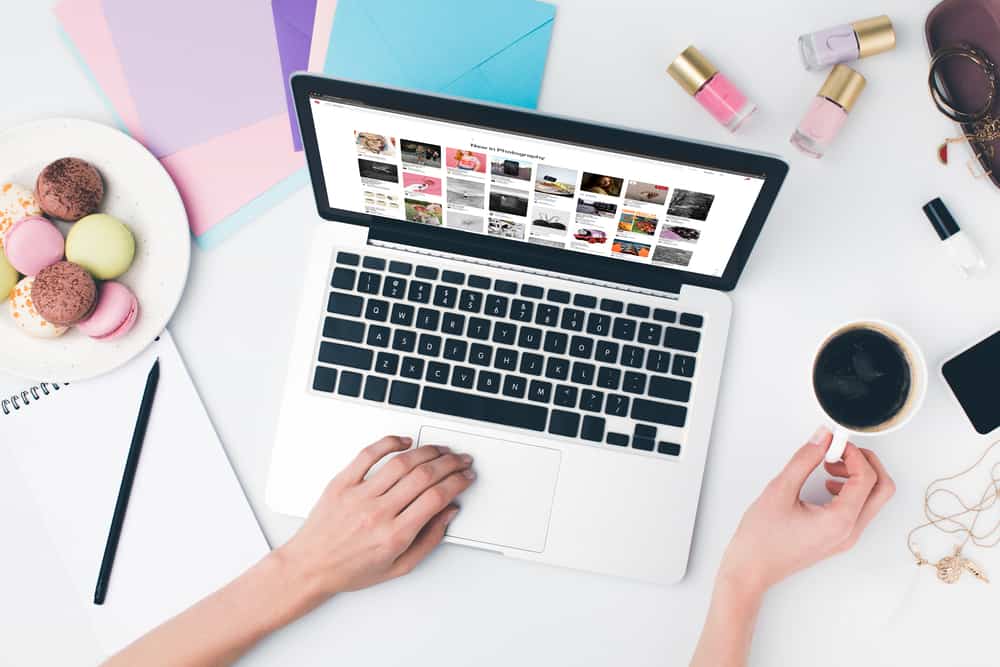 Pick a blog niche
The first thing you need to do is work out what you want to write about otherwise known as blog niches. I know we're focusing on Mummy Blogs here but you could have a flare for family food, baking with the kids or crafting.
You could also be amazing at simple living, personal finance, running an online business, organising or interior styling or be passionate about mental health. You might want to write about days out and weekends away, creating a brand new family travel blog.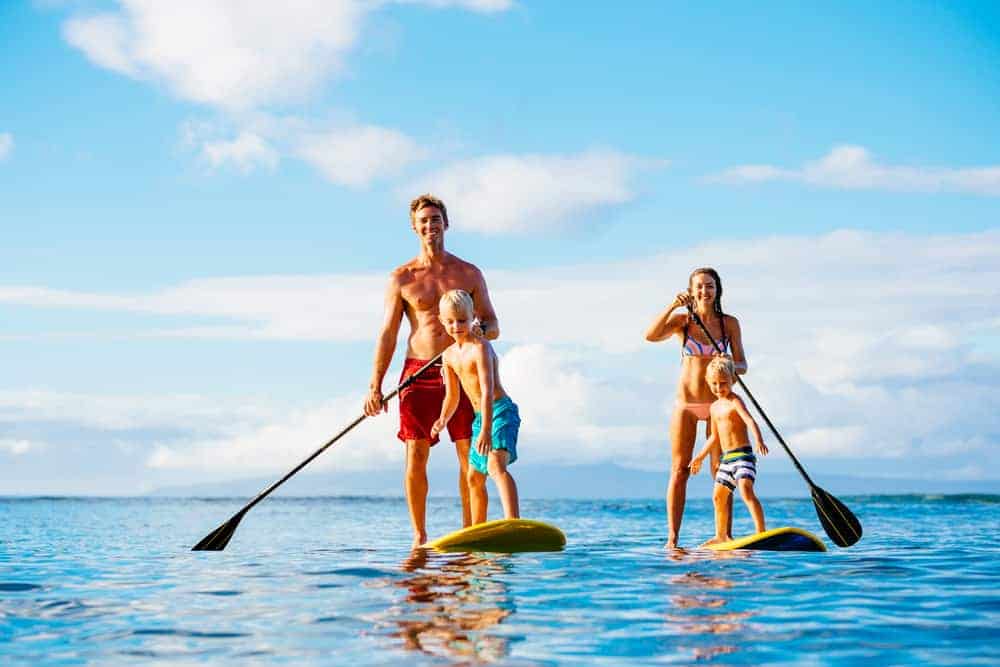 So, write a list of things you're good at, know about or want to starting writing about and see where your personal blog fits. That will be a list of blog niche ideas to get you started.
For me, I've never had a real niche. Family lifestyle sums it up for me. I write about all aspects of our family life and that's good enough but it's broad so I'll never have a niche blog. I also know my target audience is people like me.
I don't want to be pigeonholed too much but, on the flip side, it can be great for a blog to have a real focus and to be a real resource for people if they're looking for something specific. Vegan family food, budget family travel or minimalistic family living for example.
Choose a blog name
Once you've worked out what you want to write about, you need to work out what you're going to call your blog. It needs to be something that can grow with you, ticks your boxes and makes you smile. You could also think of something that is good for SEO – search engine optimization – too if you wanted.
Blog name ideas will come from all over the place. You could use your family name, your own name, your children's names, the area you live in or random words that you like and that make you happy.
There is no right or wrong answer where blog names are concerned, blog naming is a really personal thing, and you can think of so many creative blog names to decide between. Naming a blog is much like naming a baby – if only there were blog name generators to help you along!
When I first started I was Redhead Babyled with a new baby. I didn't think past those baby days and so I outgrew my blog name. This isn't a problem, I switched to What the Redhead said and won't change the name again but, it definitely saves work and energy if you pick a name you can keep right from the outset.
One thing to check when you think of a name for your new blog is that the social media handles that go with it are available. Social media is a huge part of blogging and something I didn't realise when I started out.
Because of that I have still mainly kept social accounts that I've had for years that are completely unrelated to the blog. It doesn't really matter but, I do think it's better if everything matches and it definitely looks more professional.
Buy the domain name
Once you've chosen your blog name you need to purchase the new custom domain name. If you get a free blog using WordPress or Blogger free blogging platforms then you can just use the free URL that comes with it but it will have an extra extension on the end – something like mynewblog.wordpress.com or mynewblog.blogspot.com
To get rid of that extension on your blog you either have to be self hosted, not using a free site to host and manage your blog, or you can carry on with Blogger and use a vanity URL that shows your shiny new blog name to readers minus the Blogspot part.
If you'd like to only show the main URL to readers – mynewblog.com – then you need to buy the domain name. I have always bought domain names through GoDaddy. It's quick and easy and I haven't had any issues with them but there are many places where you can buy domain names online.
If your blog name isn't available you can always think of variations of it. For example my-new-blog.com but try and avoid putting the date into the URL or making it something unrelated to your new blog. It's also best to purchase the .co.uk and the .com versions of your website if available.
You can just have the .co.uk version, and I know many bloggers who are happy with the .co.uk version only. However, I know that if I started a blog and then someone else had the same URL with .com on the end that I wouldn't be best pleased. It could cause confusion and if they had a brand that wasn't in line with my ethics it could cause all sorts of problems down the line.
Plus, if someone types .com into the address bar by accident, you won't lose that traffic. I have my blog set up as .com and then all the .co.uk blog traffic redirects across and I'm really happy with the set up.
Set up your new blog
Now comes the main part of setting up your new Mummy Blog. The web hosting! You need a company to host, or manage and run your website. I have worked through a few companies so far – starting off with free WordPress hosting, then Bluehost who I wouldn't recommend, moving to TSOhost who had too much downtime for me to really recommend and now I'm with Lyrical Host where, aside from a couple of niggles, have been fantastic.
You need a host that does what you want it to do. For me, I needed to host one site, I wanted a personalised email address and I needed enough storage and bandwidth to manage my website. When you start out a basic package will be fine.
Lyrical Host charge £9.99 a month for the basic package or £99.99 for the year. You can use code REDHEAD10 for 10% off your first year's hosting too.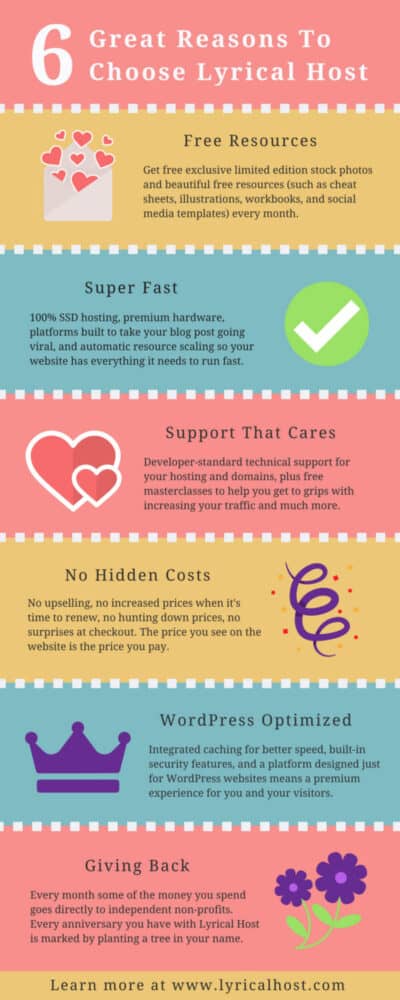 I remember when I first started out, buying a year of hosting and a new domain name and feeling like it was such a huge investment, crossing my fingers and hoping that it would all be ok and I'd make the money back.
Now, looking back, it was the best investment I have ever made and I'm so glad I took that leap. Once you buy the hosting, the hosting company send you an email with instructions on how to set up your website – and off you go! It's really simple.
Why not stay on a free blog?
I love the WordPress interface but the free WordPress blog I had originally had it's limitations. It was quite basic and although I could have paid for upgrades, WordPress.com terms and conditions state that you can't make money from their free sites. If you're making money then they want to make money too. Which makes sense really!
Blogger doesn't have this issue. But, with any free site, I would worry that the service could be pulled tomorrow and I would lose everything I have worked so hard to build up. Now, this is unlikely with Blogger as it's owned by Google and I can't see Google going anywhere. But, peace of mind made me go self hosted rather than sticking with a free blog and a vanity URL.
What blog platform to use?
So, I love WordPress. It's all I've ever known and it's really intuitive for me so a self hosted WordPress blog was the obvious choice for me. However, I have friends who use Blogger and love how simple it is.
Others use Squarespace, Wix, Medium and so many other sites. I don't know anything about them so can't really tell you about them – but you can't go wrong with WordPress.
Buy a theme
Once your blog is set up, you have a blog name and you're ready to start, invest in a blog theme. I bought mine from Station Seven but I don't think they make WordPress themes anymore. Angie Makes is really popular and they will probably be my next choice but you can get blog themes on Creative Market and even on Etsy. You could even commission someone to make the perfect blog theme for you.
The blog theme gives your site it's whole identity and that, along with the header image, is what users initially see and take in. You don't need a fancy header to start with, just your blog name is enough, but make sure you have a user friendly theme that works for the content you'll be creating. A fancy header is something you can think about at a later date.
There are also plenty of free blog themes available when you're just starting out and free WordPress themes are a great place to start.
Social media
Now that you have your blog set up, sign up to social media. You can either use your existing social media accounts or create new ones with your blog name which definitely looks more professional. Make sure you're on Twitter, Facebook and Instagram to start with.
Things to have on your blog
There are a few things all blogs should have. A search bar so people can find specific posts. Social media icons so that readers can follow you across the web. A subscribe box so that readers can get notified of your new posts when you publish them and you can start building an email list from the start.
As well as the functional things, it's good to have an About page. A space to introduce readers to you and your blog. Tell them why you have started writing and what you'll be sharing. Maybe also have an outline of how often you'll be posting.
A contact page is also a must have. You need a way for readers to get in touch and also, start the way you mean to go on. If anyone wants to work with you, send you something to review or just pitch an idea to you then they'll need your contact details.
Create content
Now that you have your own blog, you have social media set up and have introduced yourself to potential readers, it's time you start blogging. Writing your first blog posts that will form the foundations of your blog.
Now, if I could turn back the clock I would change the content I created when I started blogging. I used my blog purely as an online diary at the start, which is something many mom blogs do. But, instead of that I would have focused on creating quality content from the start as successful blogs are made up of a whole bank of quality content created over time.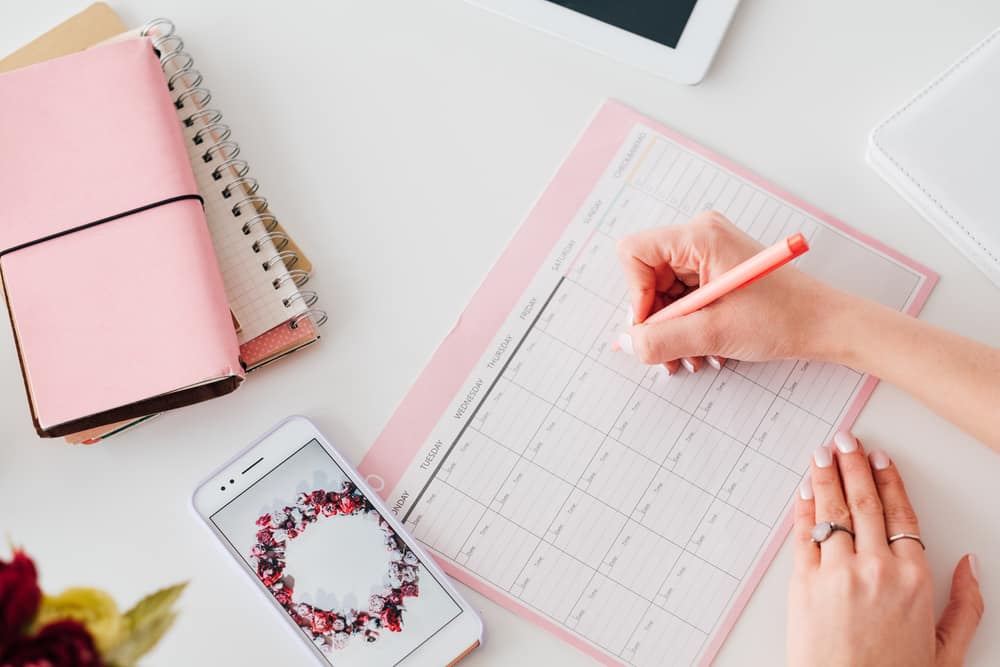 What is quality content?
When I say quality content I mean blog posts that people will search for. Content that answers people's questions. Useful content and content that won't ever really date and can be useful year after year. Evergreen, organic content.
So what should you write about? Well, write about anything that you think readers will want to read and fits in with your family blog theme. Look at other Mommy Blogs for inspiration, see what people are sharing online to see what topics are popular but do your own thing. Write about things that interest you, things you enjoy and things you think others might enjoy reading about.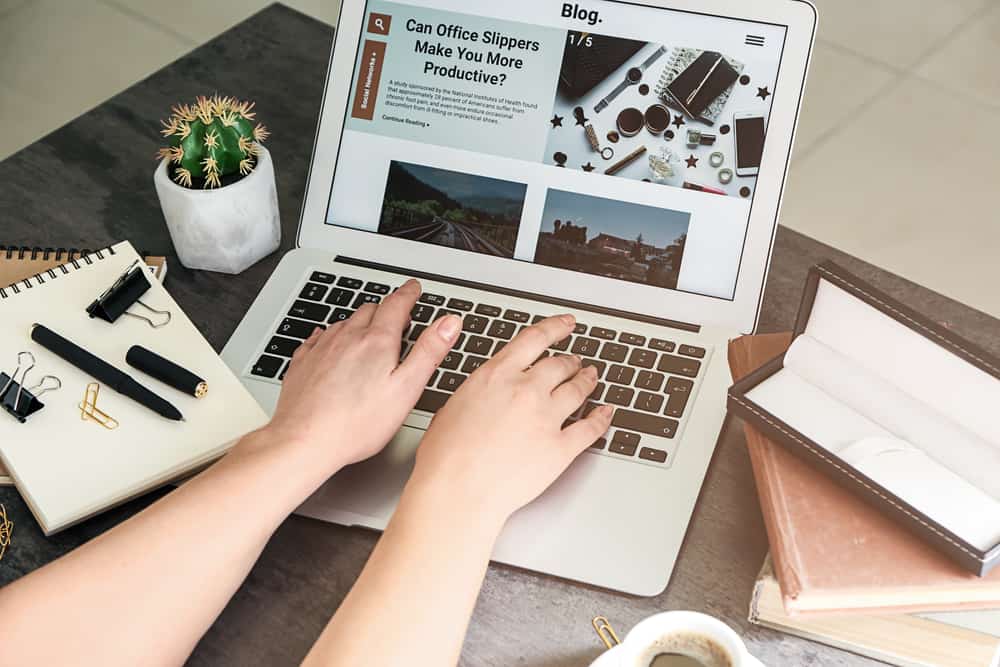 Blog about days out, the rooms in your home, how you organise little spaces of your home, your summer wardrobe, your travel plans, your favourite family meals or treats your children love. There really is no limit to what you can write about – the only limit is your imagination.
I make sure I always have a bank of blog post ideas to work on. There is always something to be writing blog posts about and you'll end up finding inspiration in the strangest of places and will find yourself blogging about all sorts of things.
The main thing with blogging is to regularly write blog posts people want to read. Fill them will beautiful photos to draw readers in and illustrate your points and share them far and wide!
Share your content
Once you've written a new blog post, share it! Put it on those social accounts you set up and, if you don't mind your friends and family knowing about your new blog, tell them about it on your personal Facebook feed. Shout about it and, eventually, people will read regularly.
How to become a Mummy Blogger on Instagram?
Times have changed massively since I started my blog and many Mummy Bloggers now don't have a blog, they just have an Instagram account and they get sent things to feature, get paid to feature products and are really happy doing that.
To me, that isn't a blog – and those people aren't bloggers. But, they're happy, and that's all that matters. They're Influencers, they've built an audience and they've carved out their own little space online. As far as I can see that has to be celebrated.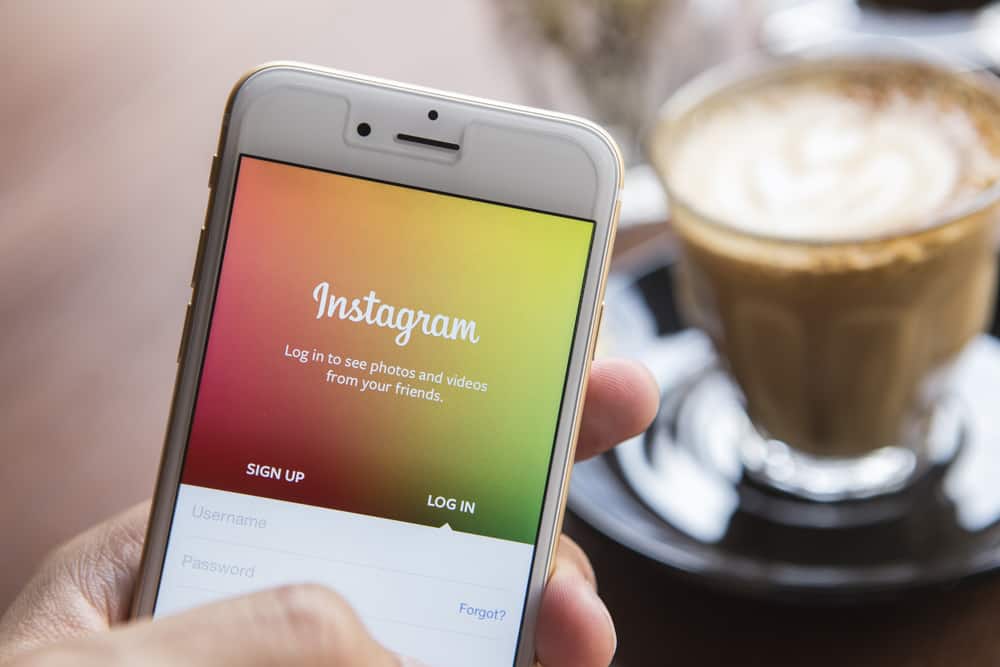 But, for my own peace of mind, I wouldn't want to have all my eggs in one basket and have my whole business relying on a third party platform – that is well known for disabling accounts at random. For that reason, I like having Instagram as an extra income stream and extra string to my bow rather than being my only form of income.
This is why I think having a blog and social media channels, and buying into everything those channels offer – like Instagram Stories, Reels and even having a YouTube channel, is the most lucrative way to be as new bloggers. Tick a lot of boxes and it gives you, as a content creator, and brands you could potentially work with, so many options.
So there you have everything I know on how to start a Mommy Blog. It's not everything you need to know about blogging, but it's a good place to start. I'll write a couple more posts soon about how to start making money blogging, affiliate marketing and ideas of things to write about. But, any questions, let me know.
Also, if you take the plunge and start a blog, let me know. I'd love to take a look!