On our holiday in Shropshire, we needed an all weather attraction to go to in case the good old British weather played its usual games. We searched locally and came across RAF Cosford. The website encouraged us to book tickets and we were surprised to see that it was completely free.
We only needed to pay for parking which we were more than happy to do. No further persuasion was needed, so we booked tickets for the very next day, with plenty of availability for the afternoon.
RAF Cosford was well signposted from the main roads and as we got closer, we saw a number of huge aircraft hangars and aircraft, helicopters and planes, dotted around the site. We were directed by a member of staff to the main car park and found ample space.
The main entrance houses the reception desks and toilets, along with a reasonably priced cafe. The whole entrance experience was clean and well managed, with social distancing markers on the floor with hand gel dispensers dotted about. After walking through, we found ourselves back outside with some exhibits that we could see up close and personal. There was a great place for a photo opportunity with a PBY-6A Catalina who played a big part in the battle of the Atlantic, sinking German submarines.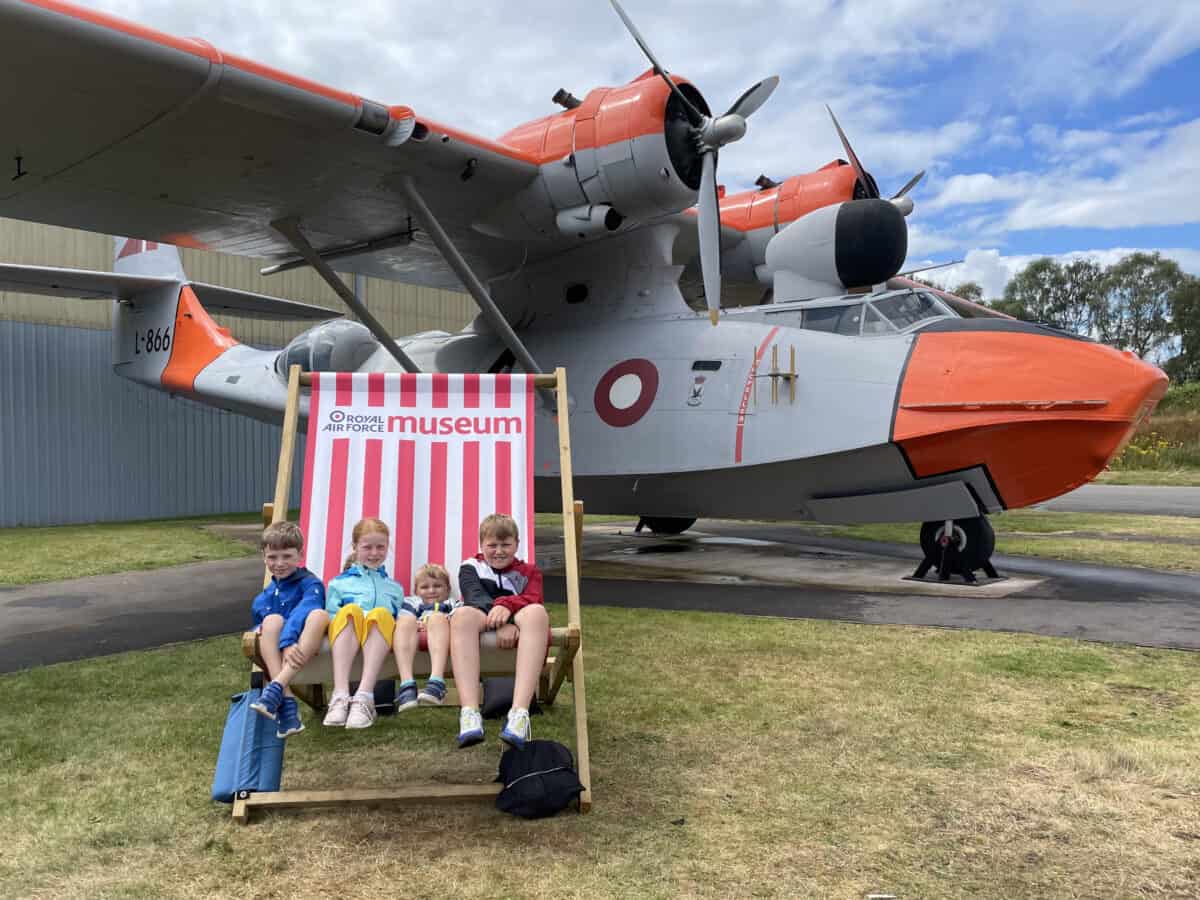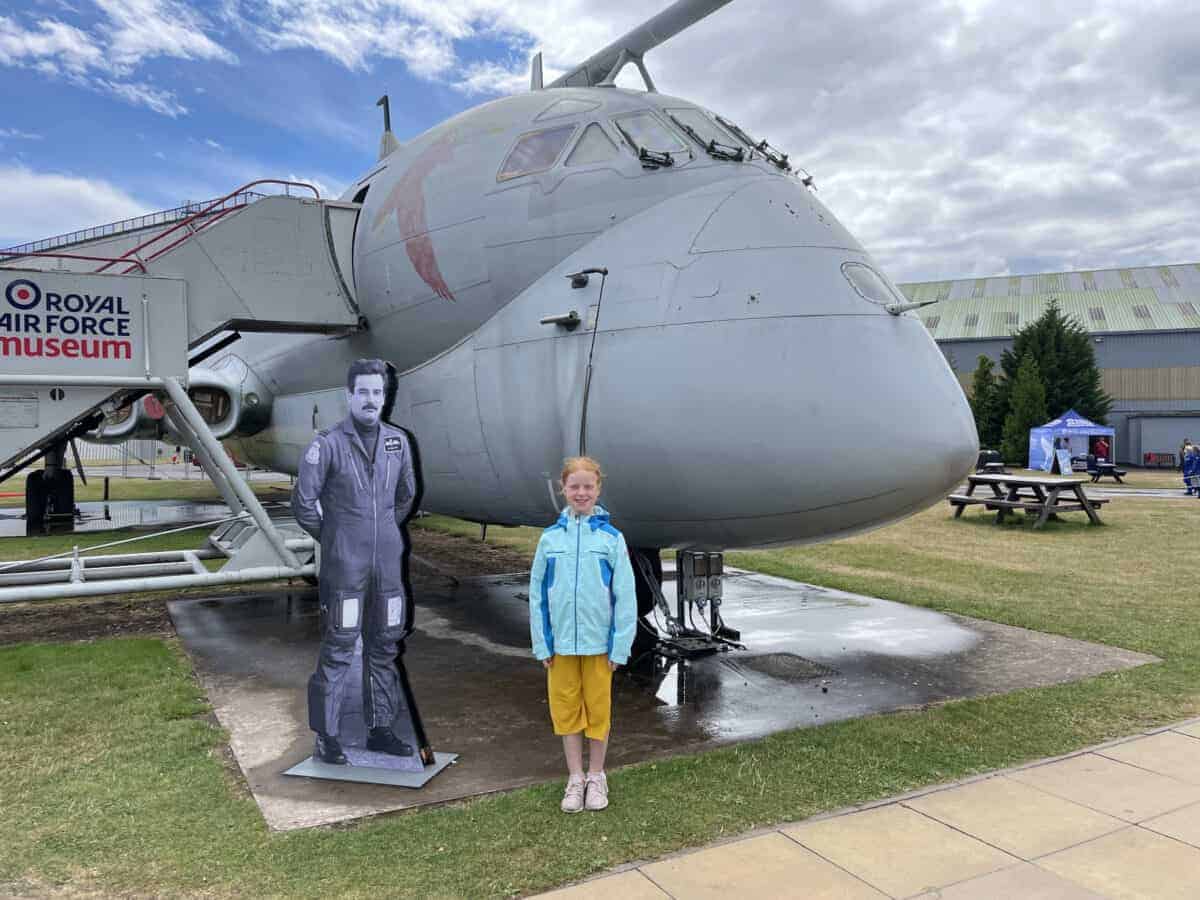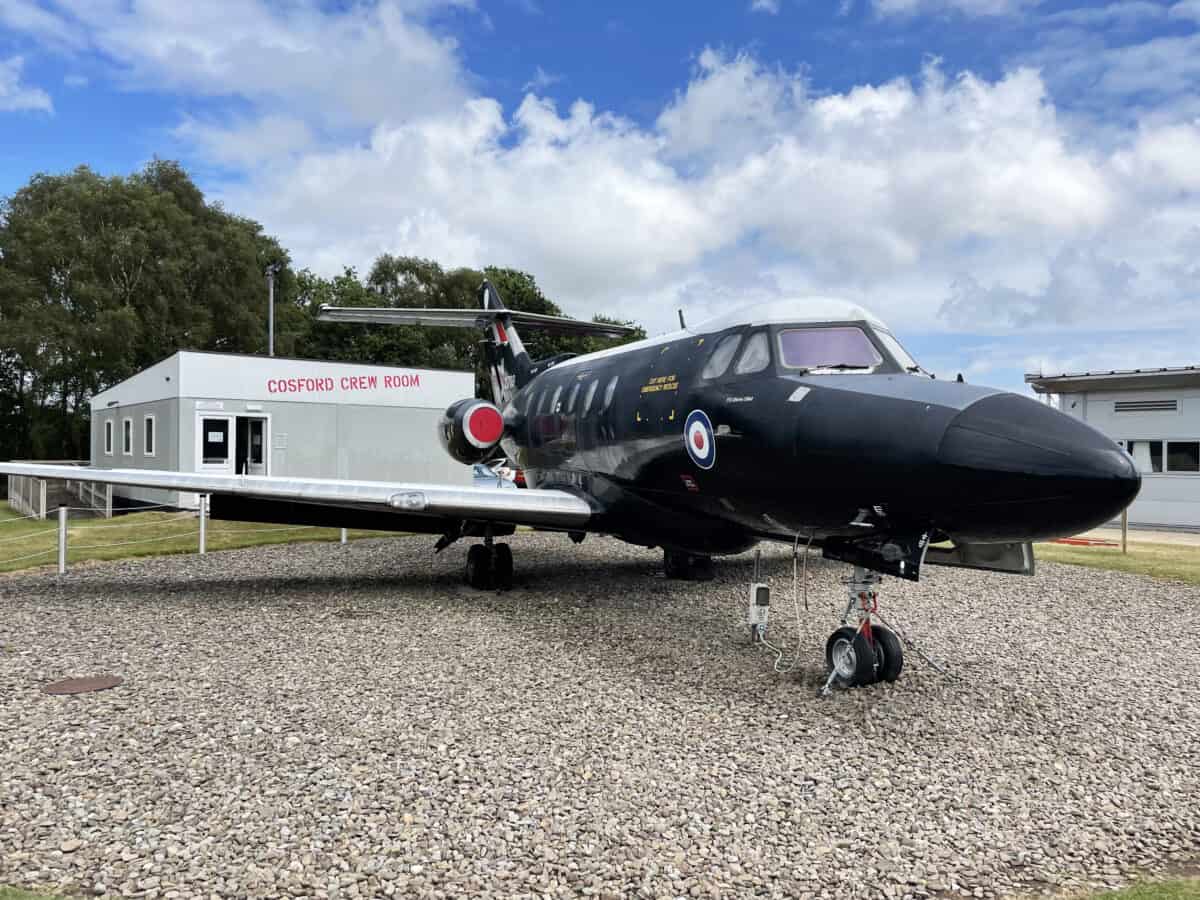 Inside the first hangar, we found ourselves in an exhibit called 'Test Flight'. It was in here that we found an array of experimental aircraft that were built as prototypes to test new theories or lines of research. Many of the aircraft in here are forerunners for supersonic aircraft or even vertical take-off and landing planes. Many test pilots braved the unknown piloting these experimental machines, with some paying the ultimate price to keep Britain at the front of aerospace innovation.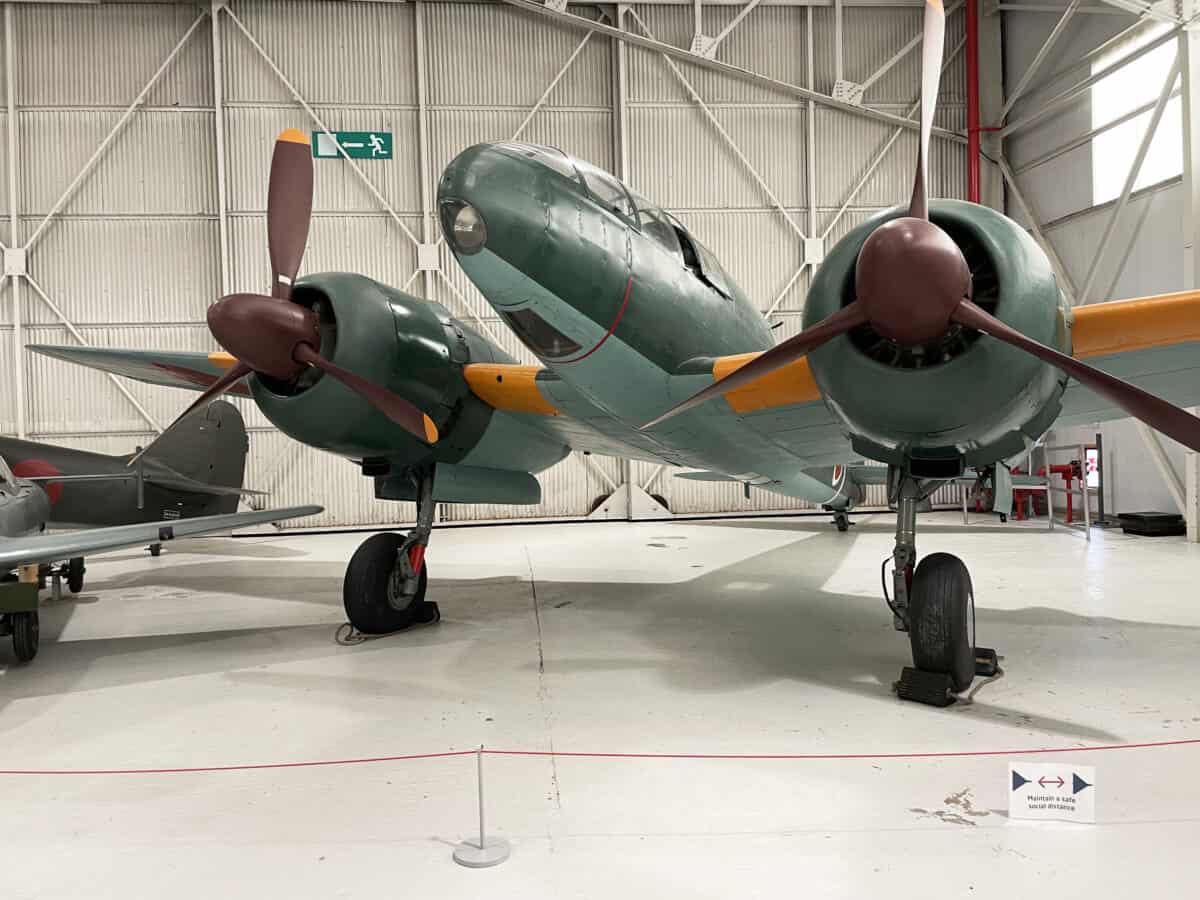 We also paid a small fee to get to fly with the famous Red Arrows in a multi-passenger 4D simulator. Filmed over Cypress during an actual air show, we were treated to a pilot's eye view of many of the spectacular aerobatic manoeuvres that we know and love the Red Arrows for.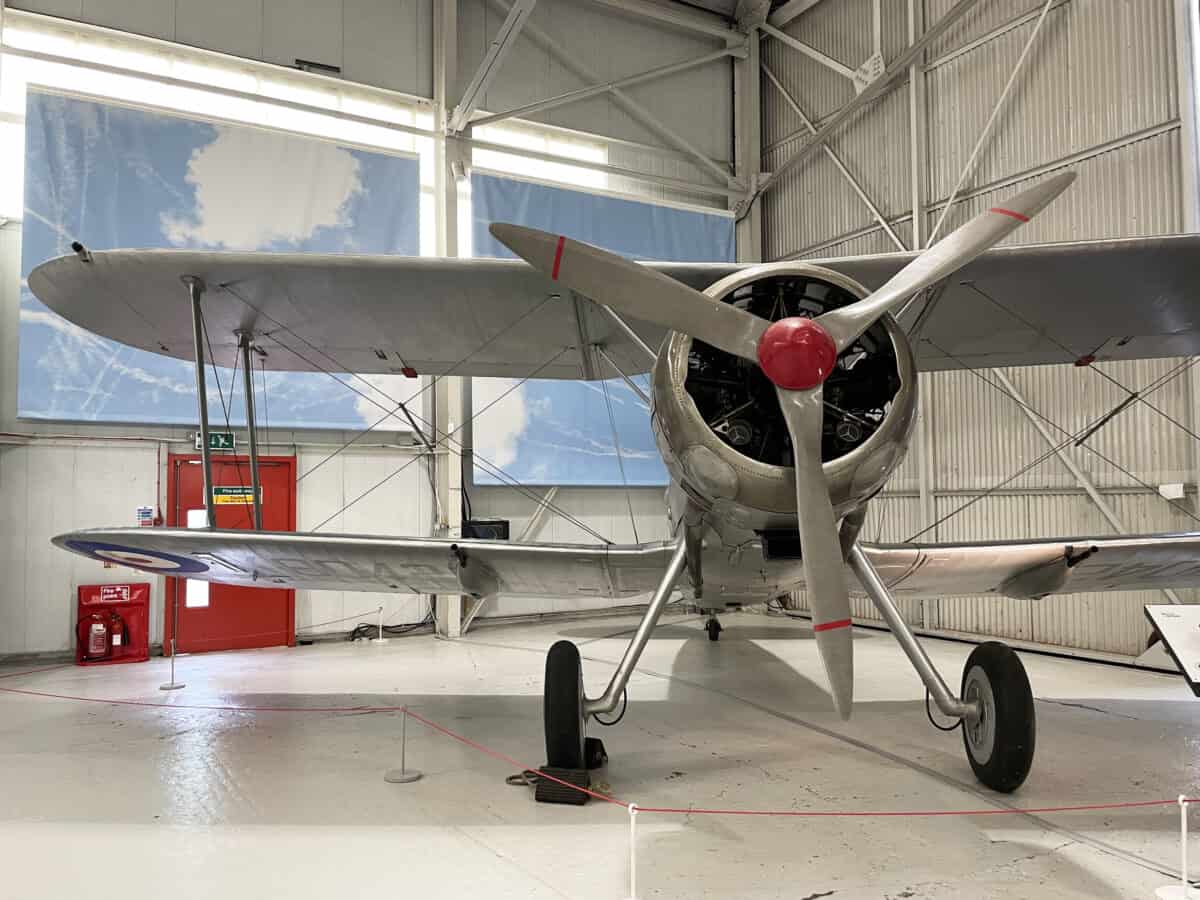 The next hangar was across the carpark and we were treated to an exhibition devoted to 'War in the Air'. This hangar housed all manner of different aircraft from when they were first used in combat in 1911 to more present-day conflicts.
We also found two of the most iconic of RAF craft, the oldest surviving Mk 1 Supermarine Spitfire and a Hawker Hurricane face-to-face with their (more superior on paper) German counterparts the Messerschmidt 109 and Junkers 88. There are even exclusive stories, artefacts and medals from some of the few who took part in the pivotal Battle of Britain on display, including a rare Victoria Cross.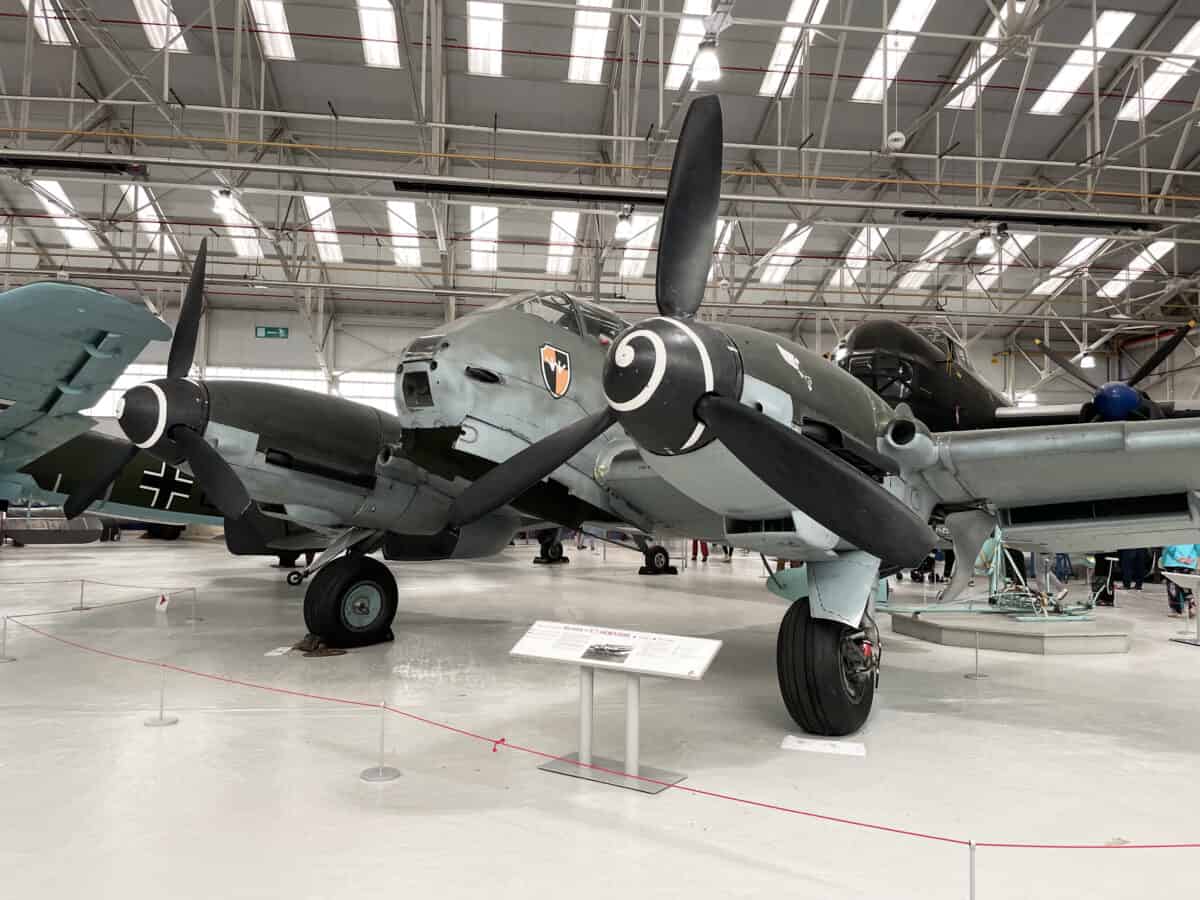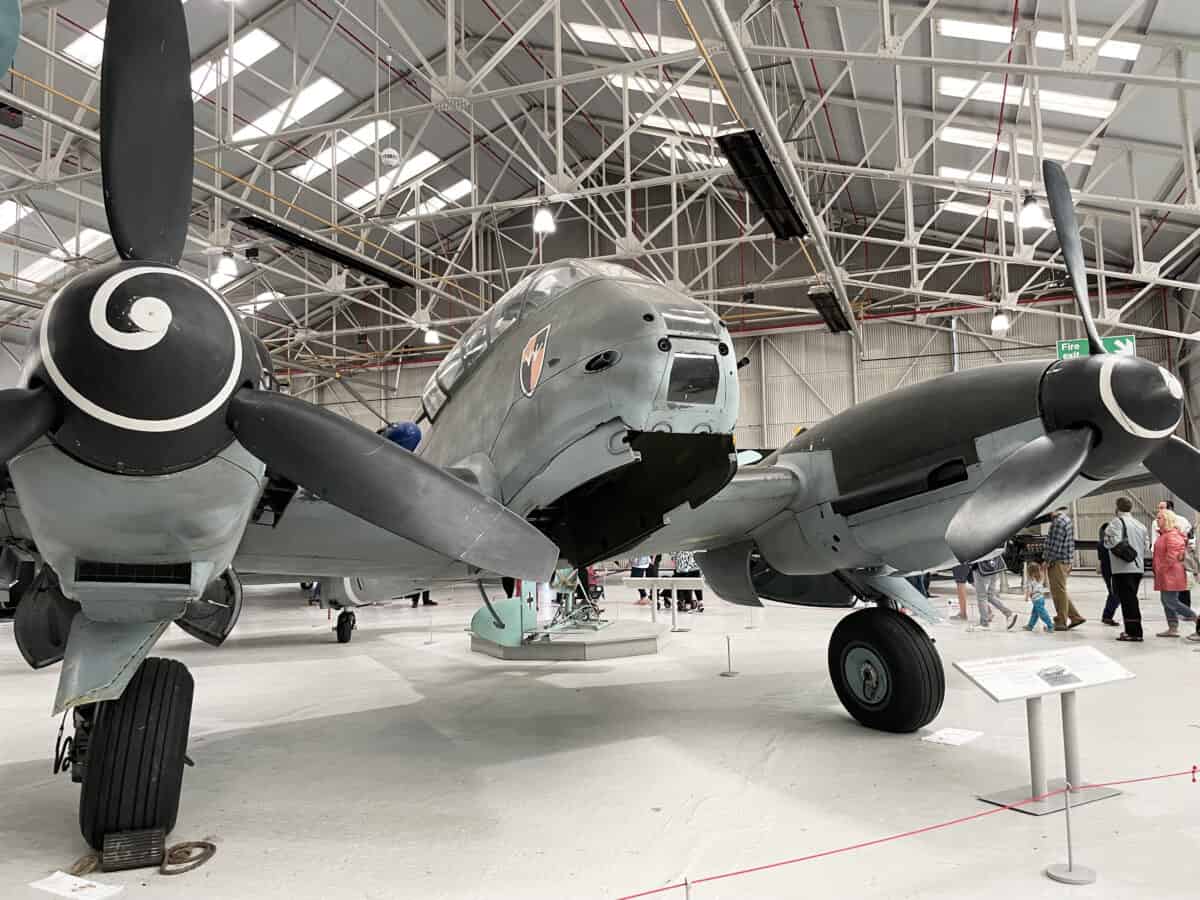 The final hangar that was open when we visited was devoted to the Cold War, a concept that we had to explain to the children but were helped out with by interactive exhibits and mini-movie shows detailing what happened to Germany post WWII, the Soviet way of life and even the Cuban Missile crisis and protests all around the world.
We also found lots of cold war era land vehicles on display and even intercontinental ballistic missiles that could have ended life as we know it. The centerpiece of this hangar was the majestic Avro Vulcan bomber, suspended from the ceiling with it's huge bomb bay doors open. This exhibition has been a talking point for our family, with the children asking many 'what if..?' questions since we visited.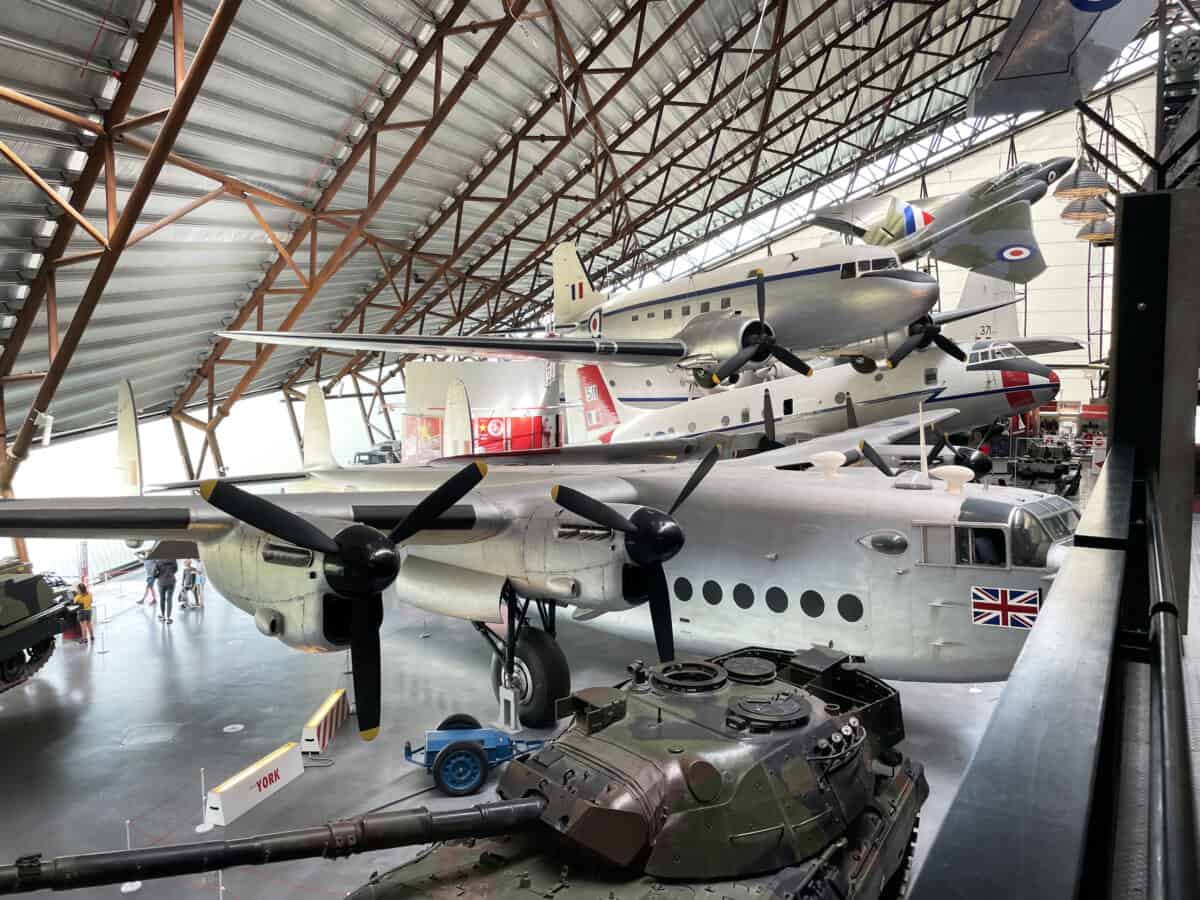 We thoroughly enjoyed our visit to RAF Cosford and with a new children's playground right outside the main reception, it had something for everyone and we all got to learn about the history of the RAF. It's a fantastic day out made even better by the fact it's free!
You can find out more about RAF Cosford over on their website and for reference their address is: RAF Museum Cosford, Shifnal, Shropshire TF11 8UP