Disclosure: We were invited on this day out for the purpose of this post however all opinions are my own.
Last weekend we were down on the south coast for the night and made the most of our time away by visiting Rock Up in Whiteley for our first family climbing experience.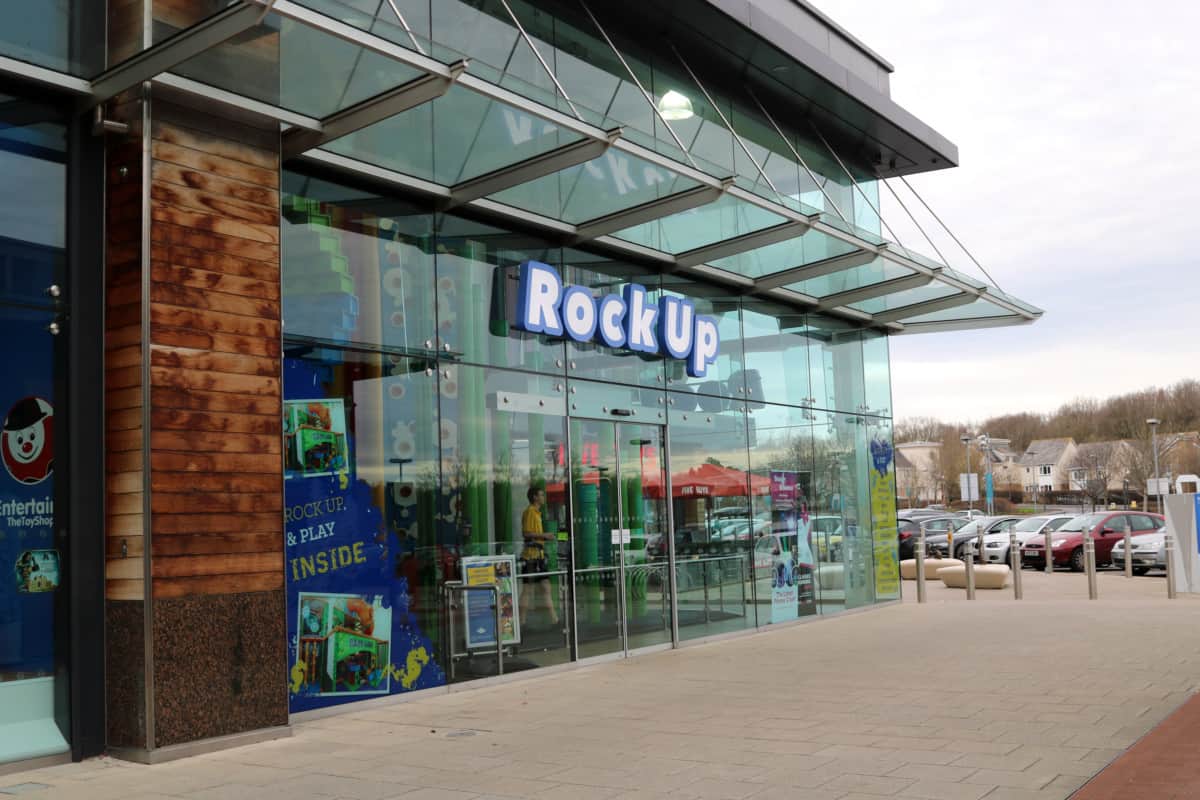 Rock Up is really well situated in the Whiteley shopping complex making it a great place to go to as part of a day out. There are so many shops and restaurants around and there's free parking too. It's somewhere we wished we lived closer to.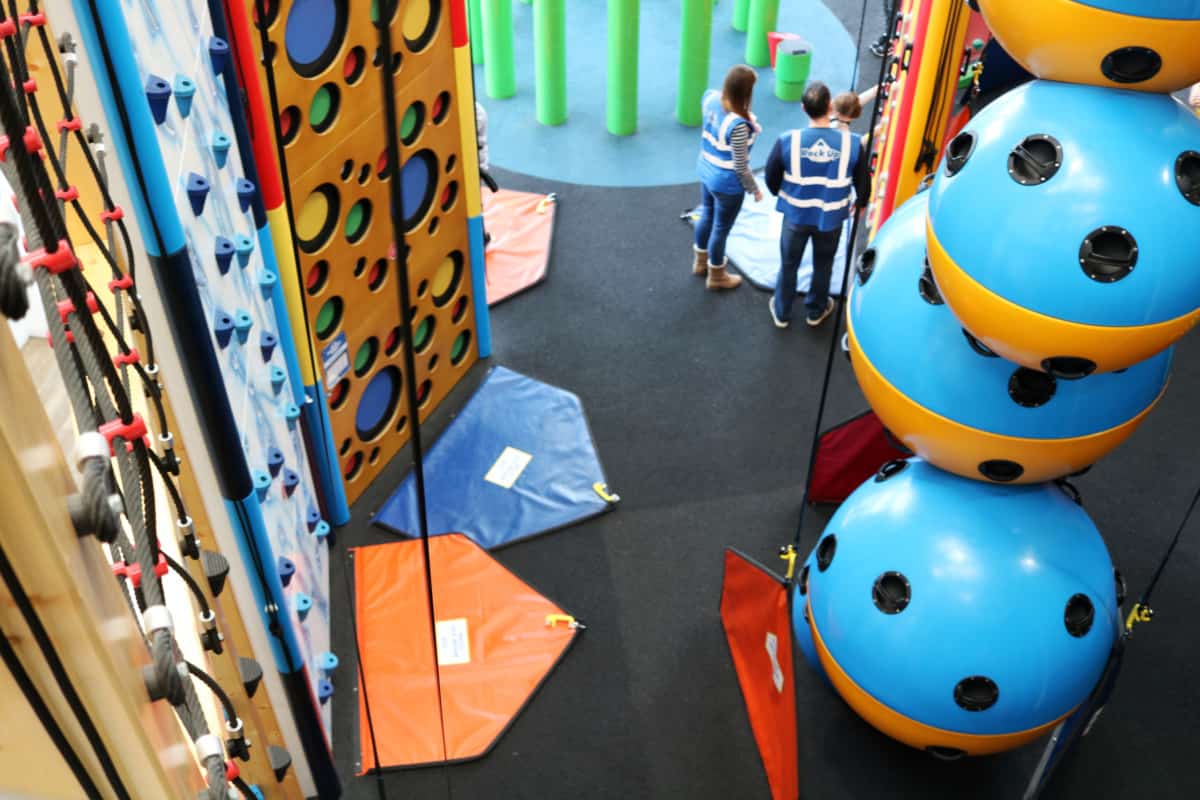 We arrived at the Rock Up centre for our safety briefing half an hour before our climbing session started. This began with us being put into our harnesses, being shown how to unclip ourselves from each climb and watching a video that explained the safety rules of climbing. It was then time to climb.
We climbed down a soft play structure into the climbing zone which is a completely safe environment that only climbers can stay within. However, you can leave this zone at any point to get food or drinks or use the toilet – but harnesses had to be removed for toilet trips.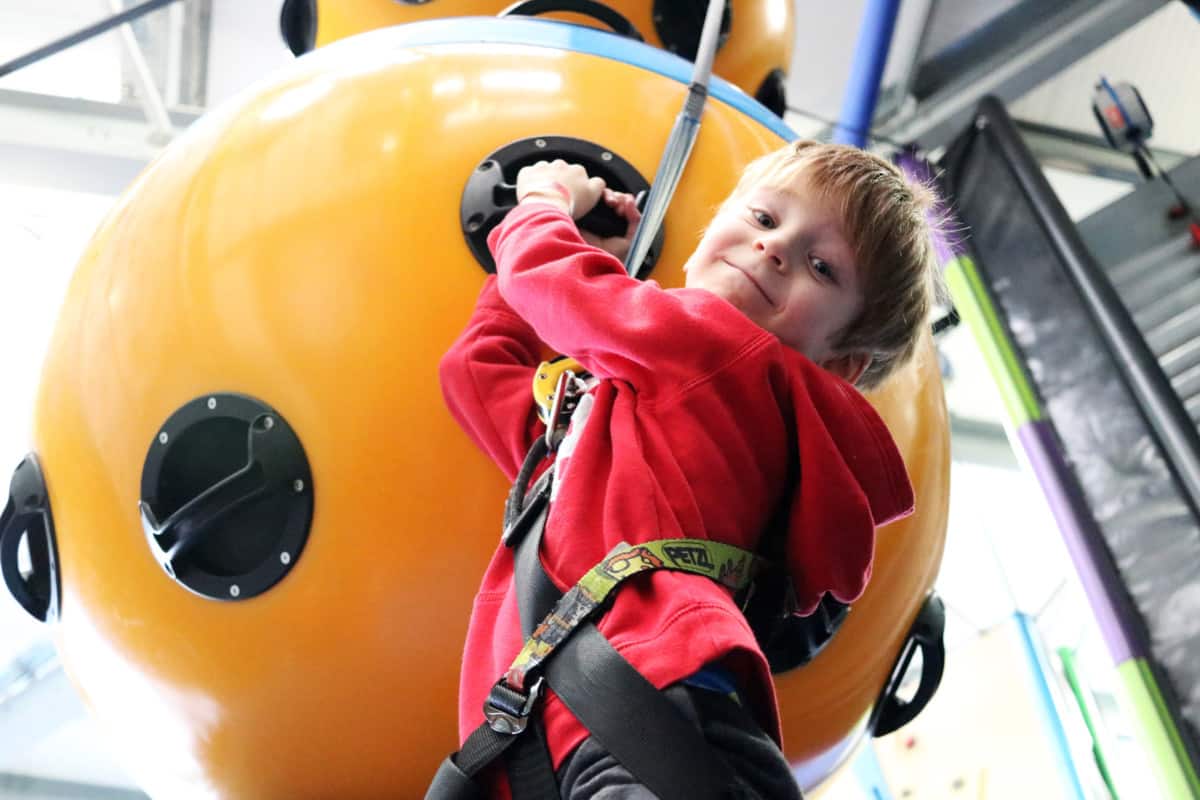 The climbing zone included a variety of climbing structures of varying difficulties and styles. Each one had a mat at the bottom that flipped down when you were clipped onto the structure – and a member of staff had to clip you into the climb although you could unclip yourself. Mats being on the floor kept you aware of when someone was climbing above you and so we spent our time weaving our way through the lowered mats and using climbs where the mat was up, ready for someone to climb.
At first Dave and I tagged along with LP and Little Man, making sure they were confident getting on and off each climb. After a few goes they were away, full of confidence and happy to try new climbs.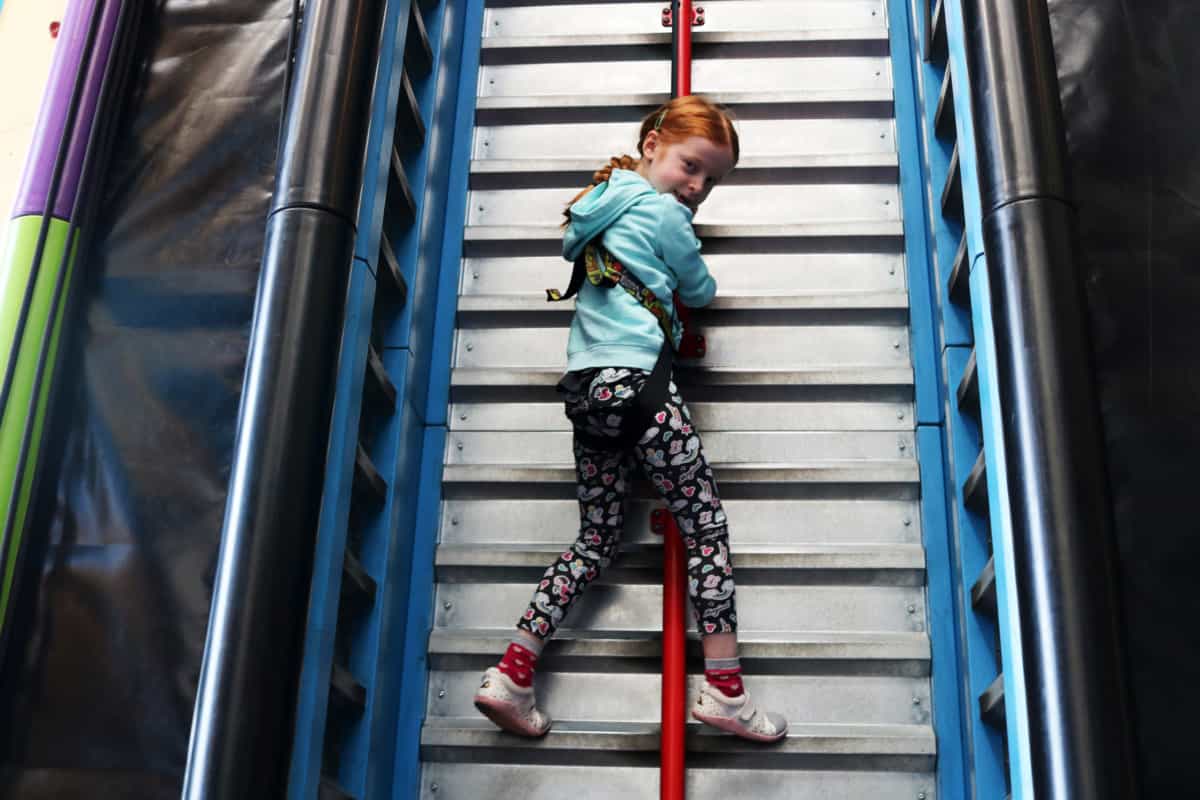 Unlike traditional climbing walls each structure at Rock on had a different challenge to overcome – climbing with ice picks, climbing up a spiral of blocks, racing up a wall against a timer or taking the stairway to heaven – a spiral of pillars increasing in height and almost reaching the ceiling of the centre.
LP and Little Man loved Rock Up and they really pushed themselves to climb as high as they could on each structure. Dave and I had a go too and were so proud of our achievements. It really felt like such a rewarding day out for all of us – and great exercise too.
Rock Up was such a nice morning out and they had a cafe and soft play too to make the trip into an even more full day out and to cater to different ages and interests too. As a first climbing experience Rock Up was fantastic and we cannot wait to visit again in the future. They have centres across the country and you can find out more details here.