Just after Christmas we visited Hughenden Manor, a National Trust property that we hadn't been to before. It's a bit of a tradition that we go to National Trust after Christmas as it's a great way to get some fresh air and get back to normality as well as taking some time out at such a busy time of the year.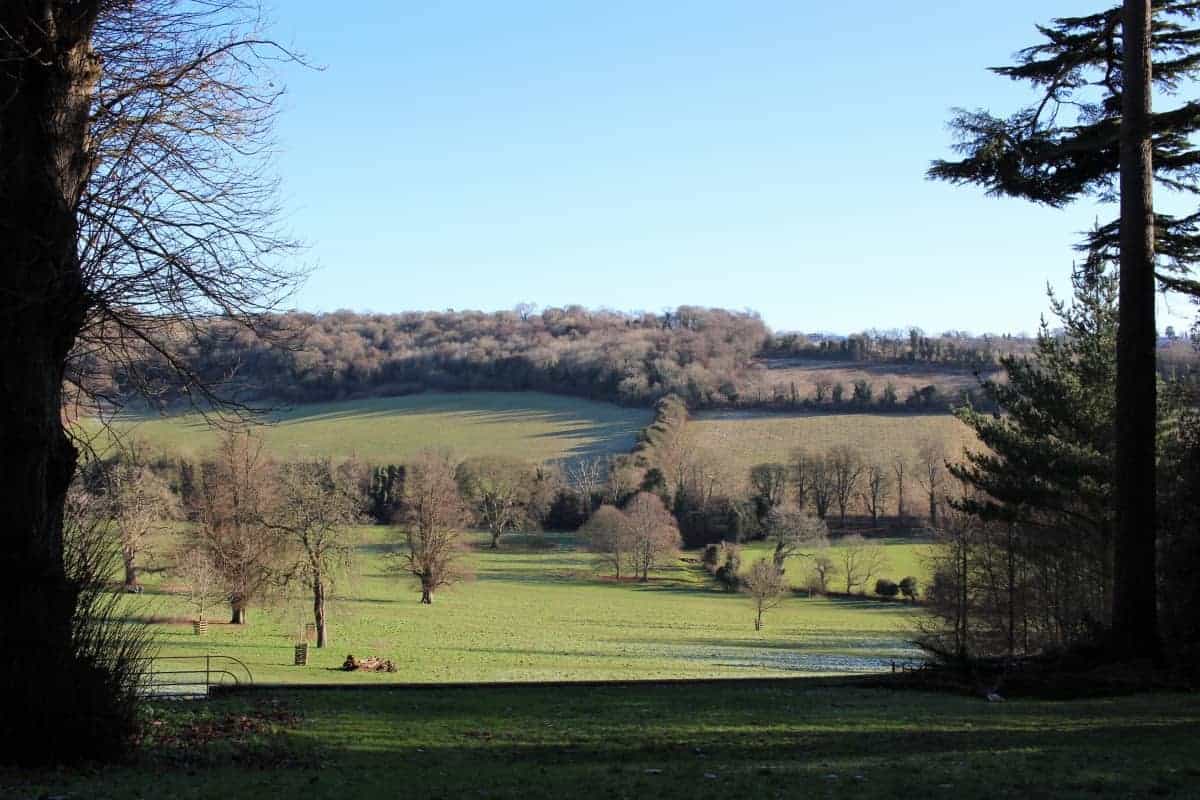 Hughenden Manor is in Buckinghamshire and is just outside of High Wycombe. But, you would never know you were so close to such a busy town as it really feels like you are in the middle of nowhere! Hughenden Manor has plenty of parking and there's a really nice walk downhill from the car park to the manor buildings with a lot of play structures made from tree stumps.
The manor is surrounded by gardens and the great outdoors with so much space to explore. We stuck to the more formal gardens and the children really enjoyed exploring. There are formal gardens behind the manor as well as a walled kitchen garden as well where the children loved hunting for bugs and looking at the flower pot scarecrows.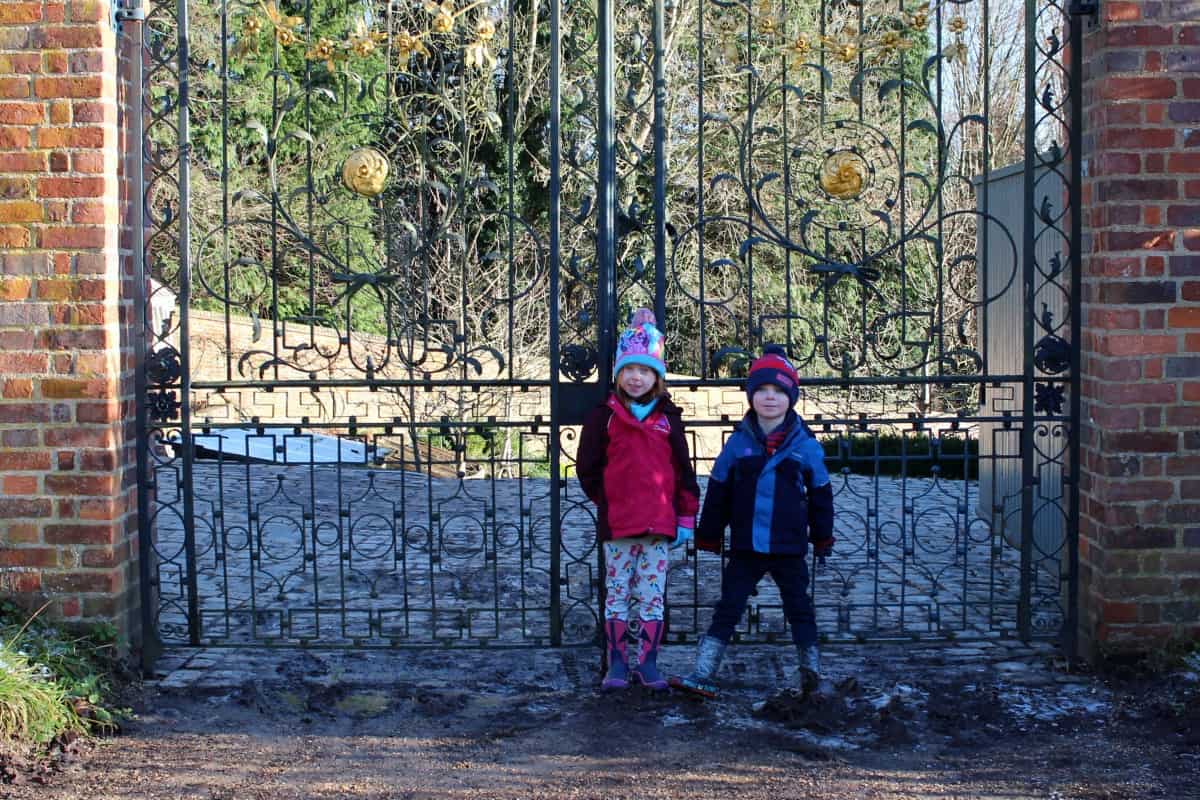 The inside of Hughenden Manor isn't too big but just big enough to explore with young children without having to worry that they'll break things. Each room was decorated with their festive Alice in Wonderland theme which carried on through the gardens and the children loved the playing cards, paintbrushes and flowers everywhere.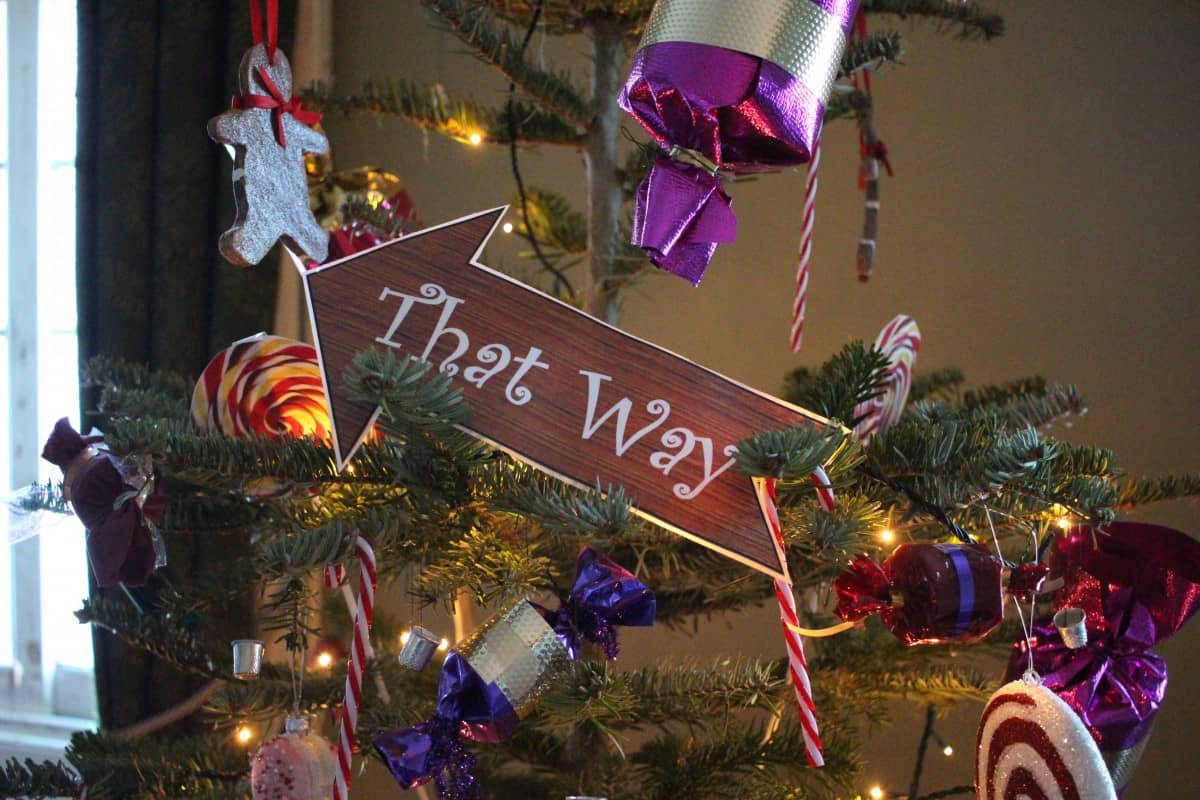 The basement of Hughenden Manor is dedicated to it's life through the war with rooms laid out how they would have been through that era. There was a bunker room as well as rooms made homely where they could try and live a little whilst confined to the basement.
After we had explored the gardens and the manor we went to the cafe for lunch which was incredibly busy. The actual seating areas weren't too busy but after queuing for forty minutes to be served I think the issue was the service rather than not enough seating areas. The food and drink choices were great though – as we've come to appreciate at National Trust properties – and so it was worth the wait. But, in the warmer months there are plenty of places for a picnic too.
We had such a nice trip to Hughenden Manor and it was the perfect way to get outside and blow those cobwebs away, between Christmas and New Year.