Disclosure: We were sent the featured products for the purpose of this post however all opinions are my own.
Although our children love to read, I'm always looking for new ways to inspire their creativity and learn something new. We were recently sent a few issues of The Phoenix – a brilliant comic for children. It's turned out to be the perfect thing for them to dip in and out of before and after school, especially when trying to get back into a good routine after the summer.
What is The Phoenix?
The Phoenix comic is a weekly publication aimed at children aged 7-14 and is packed with so much to keep them entertained. Exciting stories, amazing artwork plus activities and how-to-draw guides. With a new issue every week, it will continuously give children something to read and be inspired by.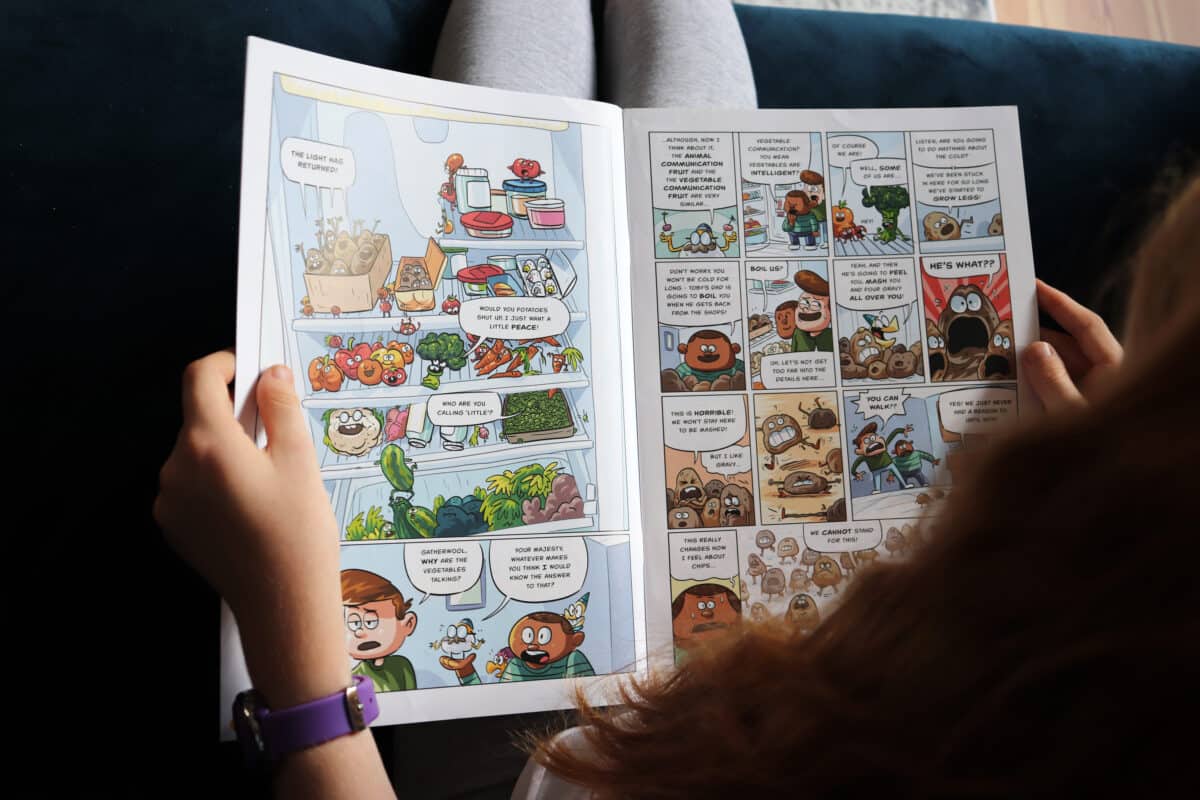 What did we think of The Phoenix?
LP and Little Man absolutely loved The Phoenix from the very first time they opened a copy. The children are used to magazines, having read quite a variety in the past, but they have always been something that has been picked up, read and then recycled. The Phoenix has been so much more than that!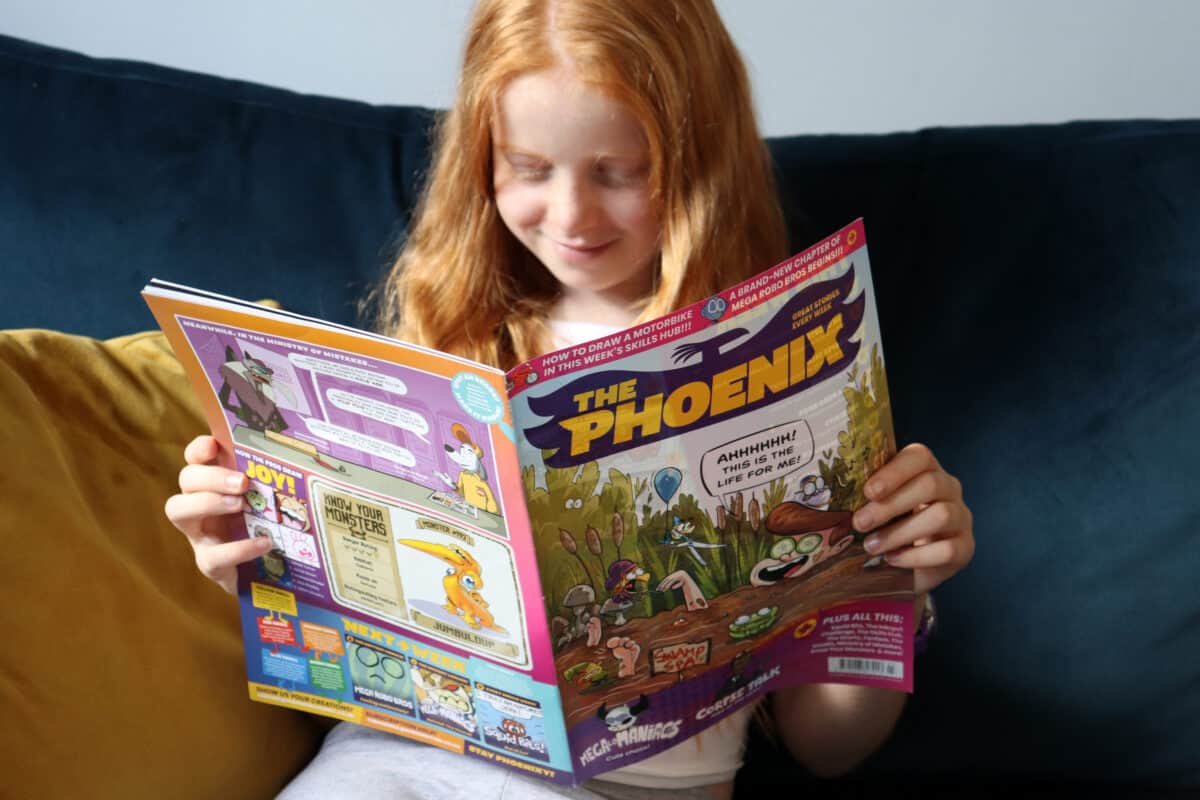 The kids love to read The Phoenix whilst eating their breakfast before school or in between activities on a weekend. It's perfect for taking on car journeys and is something that they can happily read for ten minutes or an hour. Everything in The Phoenix is set out in bitesize chunks to make it easy to read but also perfect for picking up and putting down to fit into your schedule.
As you'd expect from a comic, the stories in it are presented in comic strip style. They're full of bright colours, awesome characters and so many jokes. The children love that they can absorb The Phoenix without thinking too much about it. The illustrations are amazing and really help to tell the story. Plus, the children always have something new to look at.
But, The Phoenix isn't just about stories. There are also so many activities – from crosswords and quizzes to mysteries to solve and step by step art lessons! This is fantastic for inspiring children to get creative and learn something new.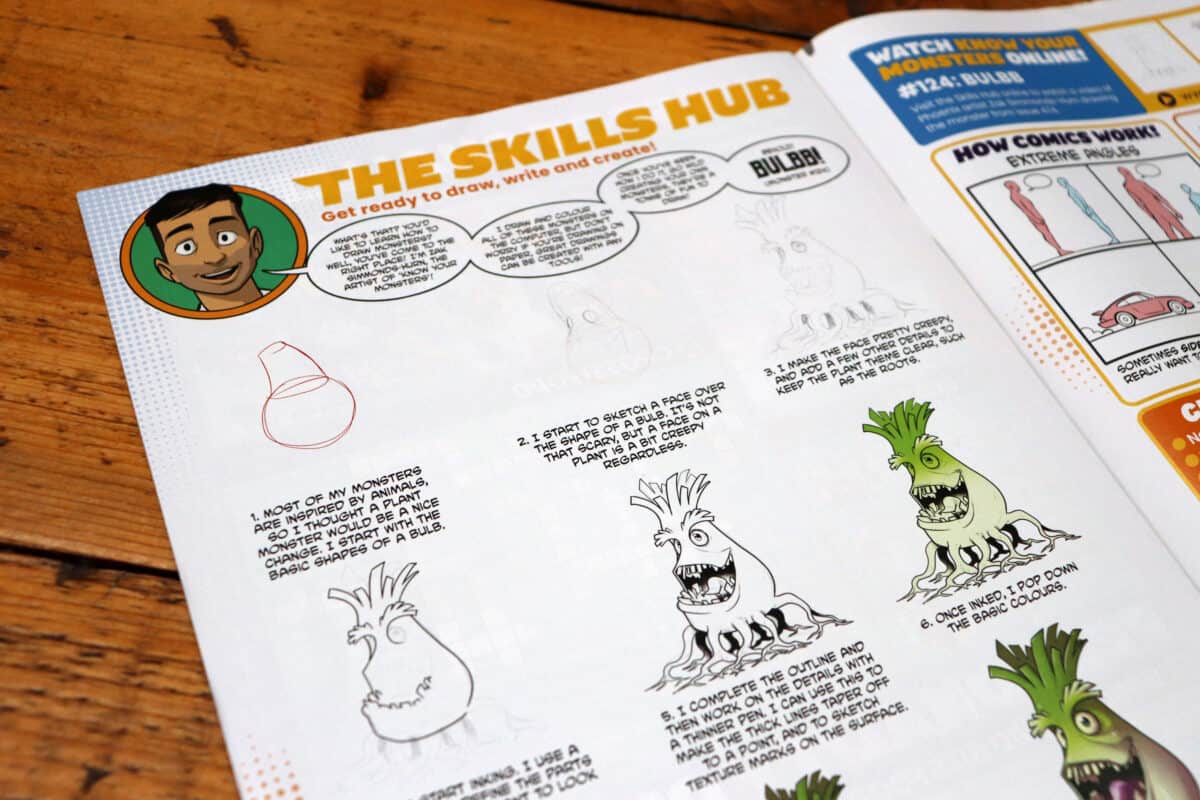 There are pages dedicated to readers, showing off their drawings and letters plus, in each issue there's a book club, recommending a book that The Phoenix thinks readers will also enjoy. This has given LP and Little Man so many more books to add to their wish lists!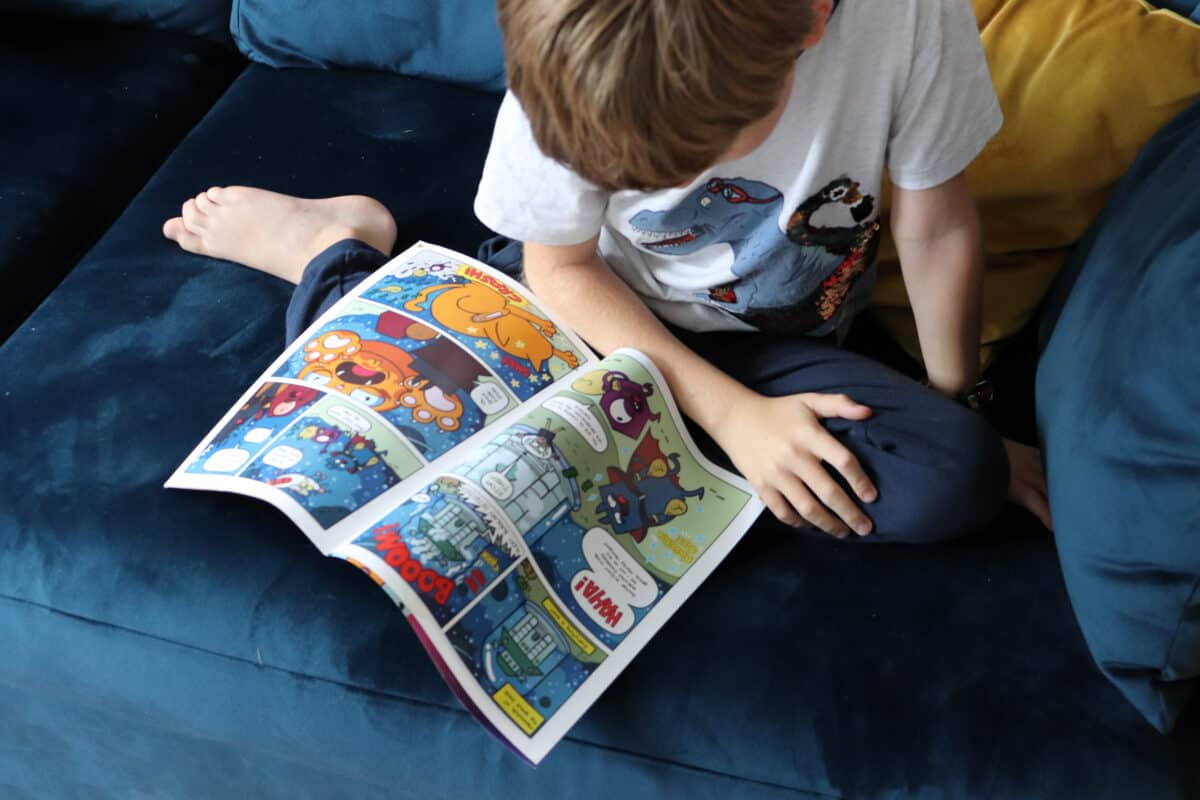 So many characters in The Phoenix pop up regularly in issues so the children will always have an installment of their favourite comic strip to look forward to. Starcat and Megalomaniacs are two the children especially enjoy. Plus, there are non-fiction comic strips to teach the children more about topics like history and science so you know they'll be learning whilst enjoying the comic too.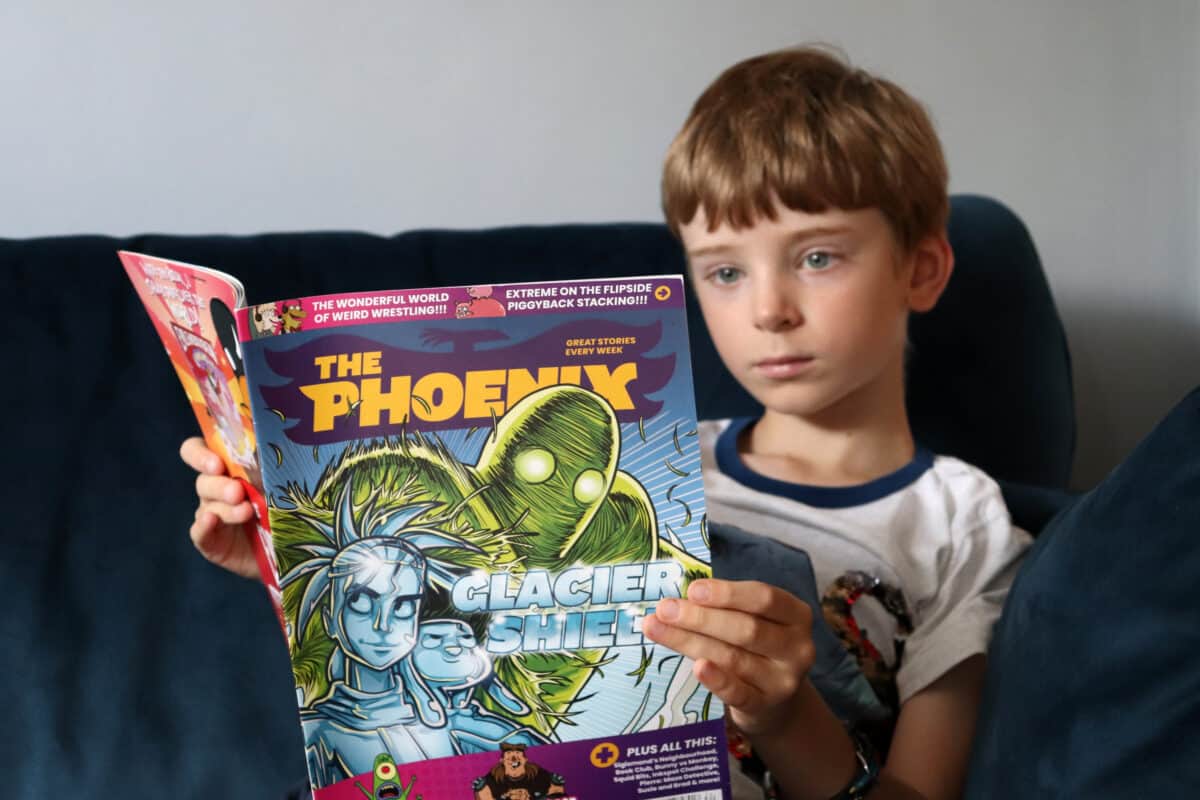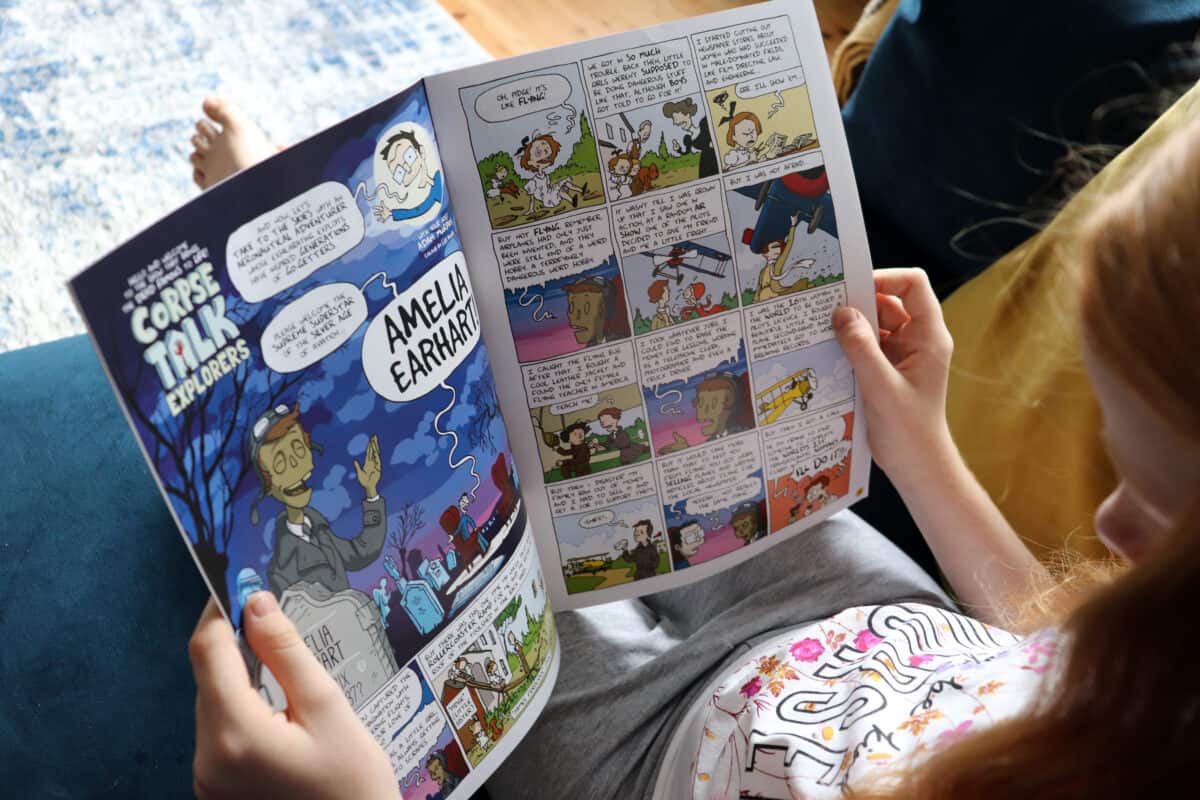 Even the most reluctant of readers are bound to pick up The Phoenix and enjoy it. The children love getting The Phoenix through the door each week – they are always super excited to read the latest issue. It's one of the most engaging things they have ever read – and a great alternative to screen time!
The Phoenix is priced at £59.99 for 6 months or £99.99 for a 12 month subscription – and you can get your first 4 issues for just £1! Find out more and subscribe here.