When we went to London a couple of weeks ago we had a list of London attractions that we really wanted to visit and HMS Belfast was one of them. It's in such a prominent position over the Thames and we have walked past it so many times but never ventured on board.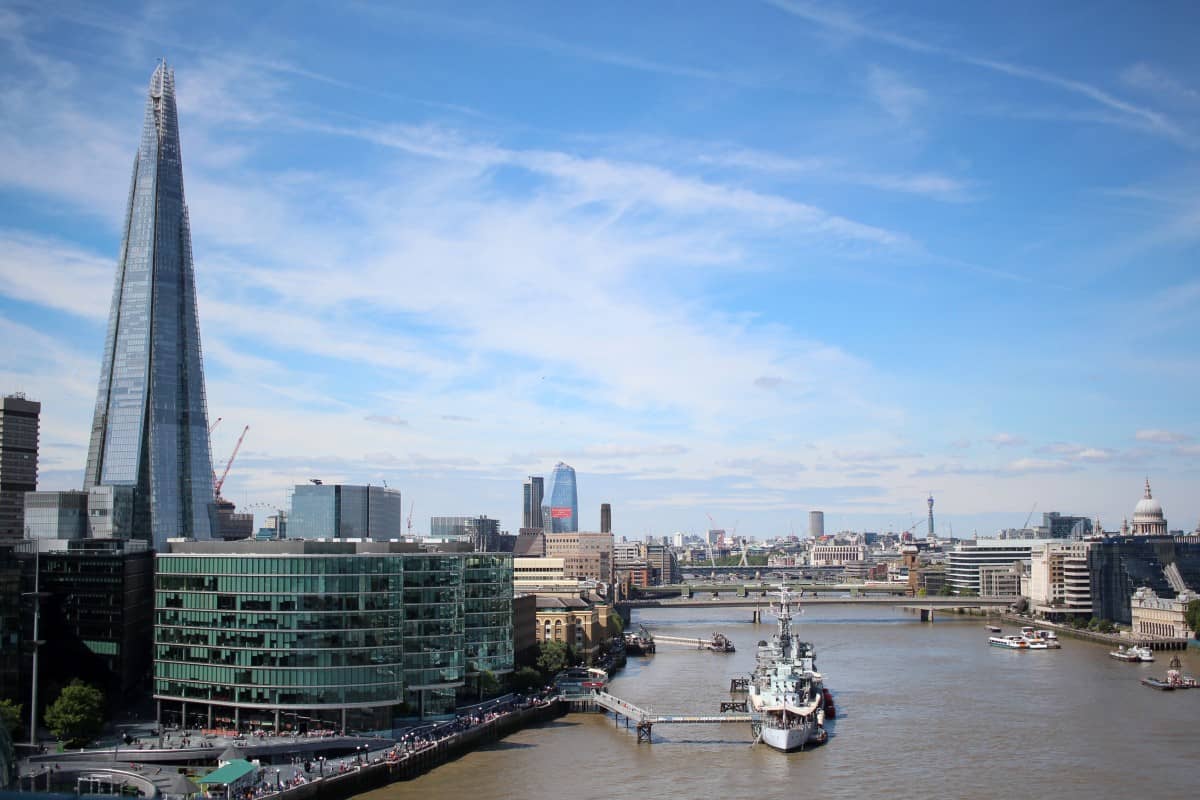 HMS Belfast has played such a part in British history. Commissioned in 1939, she saw extensive action in World War Two, notably as part of a British naval blockade before she struck a mine and was out of action for nearly two years. She was back in 1942 with vastly improved weaponry and defensive equipment including radar.
HMS Belfast was also used during the turning point of WW2, Operation Overlord, more famously known as the 'D-Day Landings'. She also took part in the struggle in the Far East towards the end of WW2 before taking part in the Korean War in the 1950's. She finally entered reserves in 1963.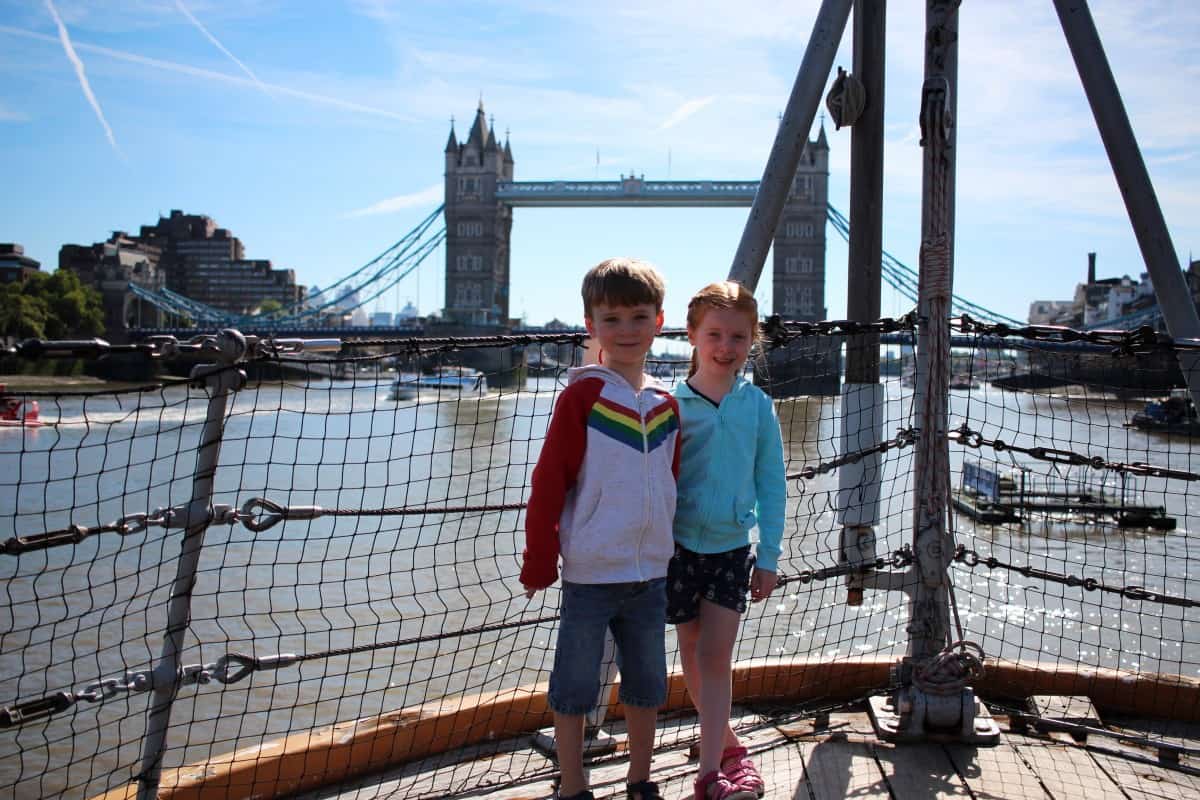 Despite the ship's famous history, she was almost scrapped before the private HMS Belfast Trust took on the ship and she was moored permanently on the Thames in 1971, opening to the public in October that year. In 1978, she was made an official part of the Imperial War Museum and now plays host to over three million tourists a year.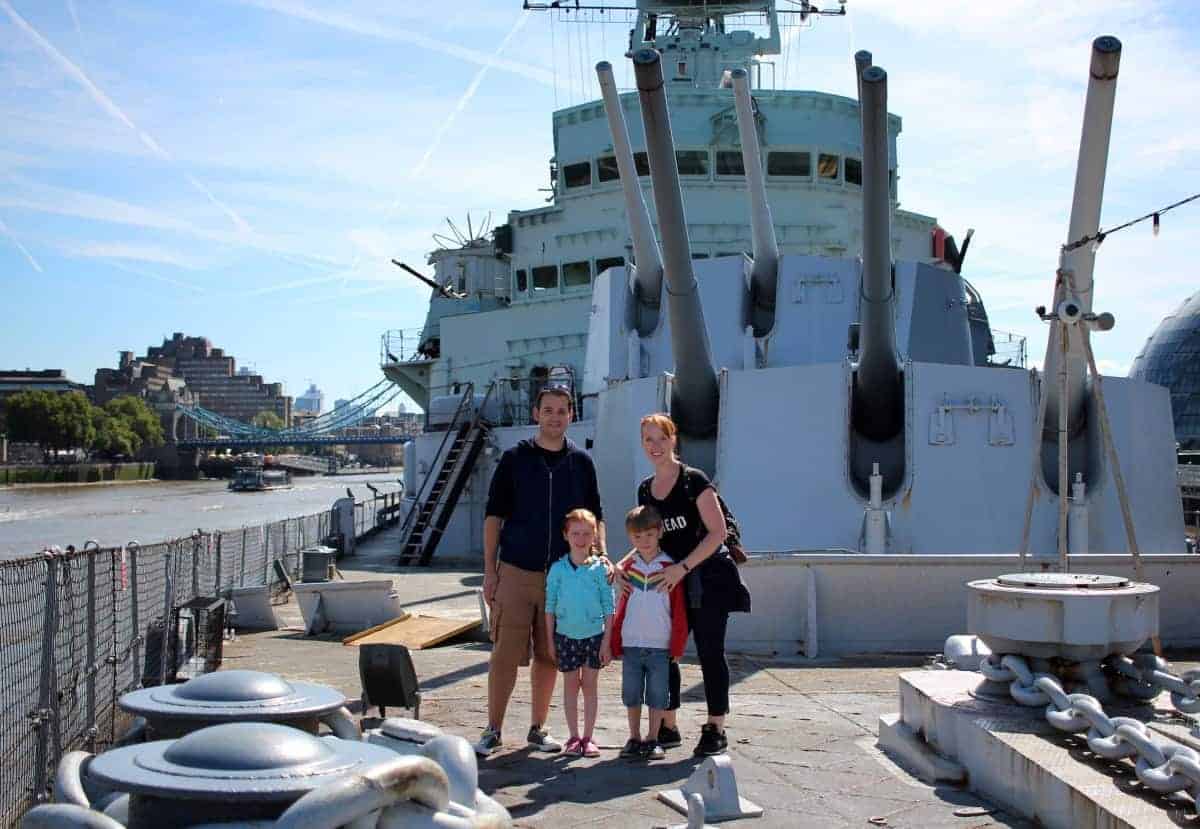 When we arrived we were offered an audio tour which we skipped as we didn't think the children would cope with it. So we just made our way around the ship in our own pace, reading signs and looking at all there was to see.
On HMS Belfast you can explore all fifteen decks taking you all the way up to the bridge and all the way down to the engine rooms, 15ft below sea level. HMS Belfast is an actual ship so it has actual ladders to get between the decks. This is not an attraction for pushchairs and young children probably wouldn't cope very well but LP and Little Man happily climbed up and down the ladders. I think if they can climb at a play park they'll be fine aboard HMS Belfast.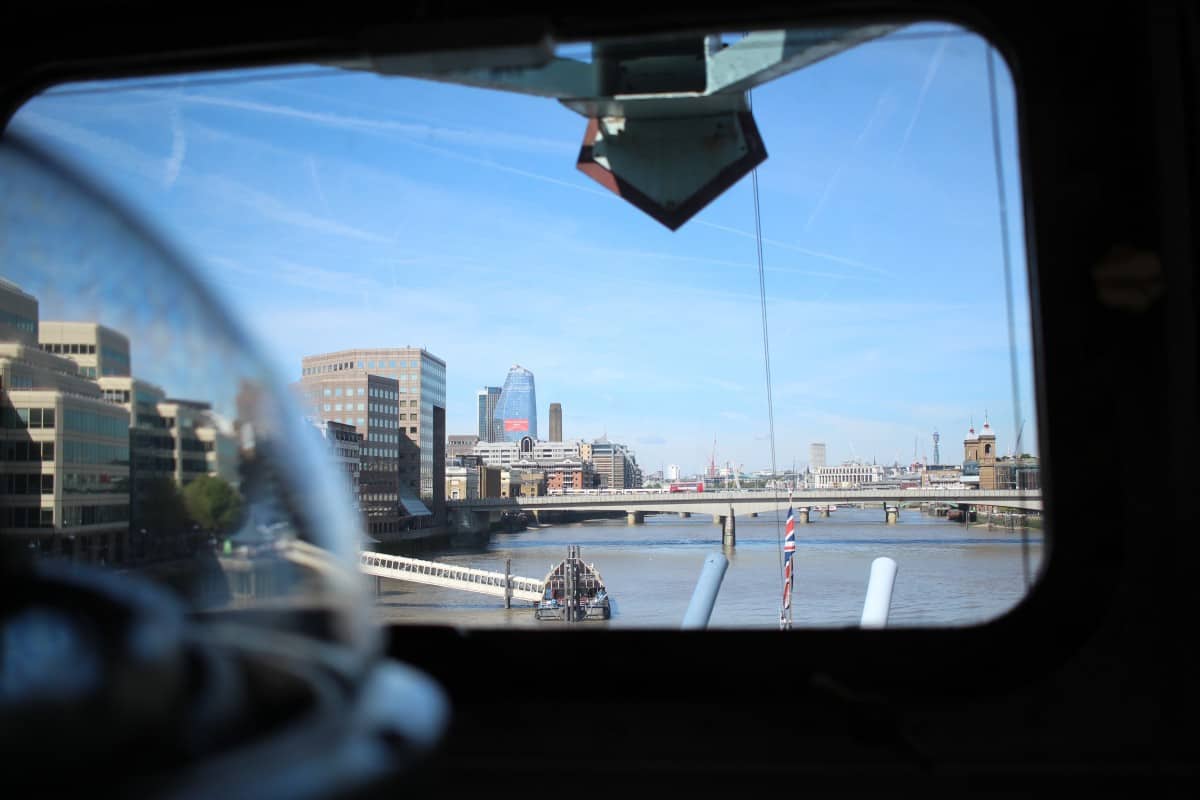 Our whole trip on HMS Belfast took about an hour and a half but as we were free to explore at our leisure we could have taken longer if we'd wanted. Plus, there's a cafe on board as well as toilets and another cafe and gift shop as you exit back onto the south bank of the Thames.
HMS Belfast is a great attraction to visit. Full of history and with a real wow factor – the children loved knowing that they were almost stepping through time on a ship that had seen the world and really helped to shape our part of it.