Disclosure: We were sent the featured products for the purpose of this post however all opinions are my own.
This post contains affiliate links and I may receive commission if you visit a link and buy something. Purchasing via an affiliate link doesn't cost you any extra, and I only recommend products and services I trust.
I have always written about our love of wooden toys and our wooden train set is a huge part of that. We have amassed quite a collection of track, trains and accessories but there is nothing that Little Man loves more than getting a new train – especially if it's something a little different. So when Hape sent us a few of their wooden trains to try out Little Man was beyond excited.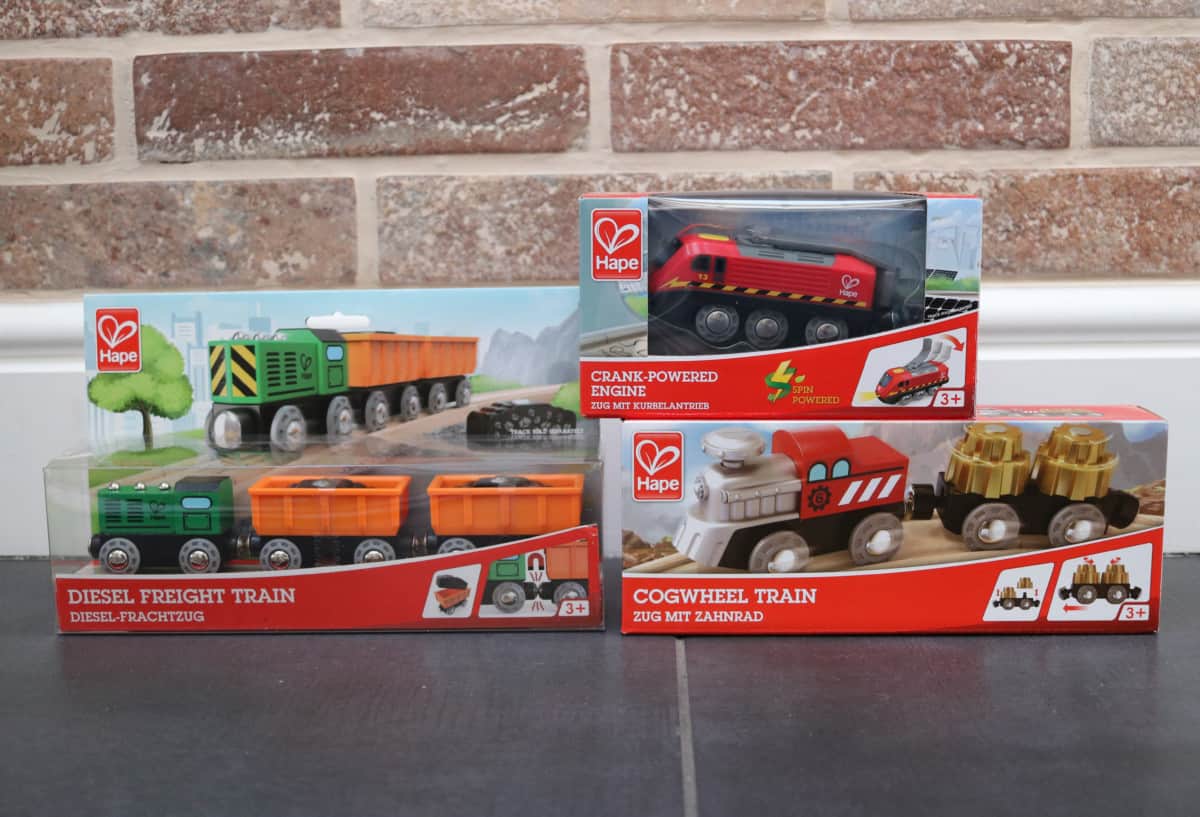 Hape sent us the Cogwheel Train, Diesel Freight Train and Crank Powered Train which would each be wonderful additions to any wooden train collection or a really lovely first wooden train too.
Each of the trains connects magnetically and each piece can be detached and reattached, meaning you can use the trains alongside each other, making them pull carriages from different trains and haul different cargo. Each cargo item also has a magnet on the top to be used alongside a crane accessory – adding so much to the imaginative play options of any train set.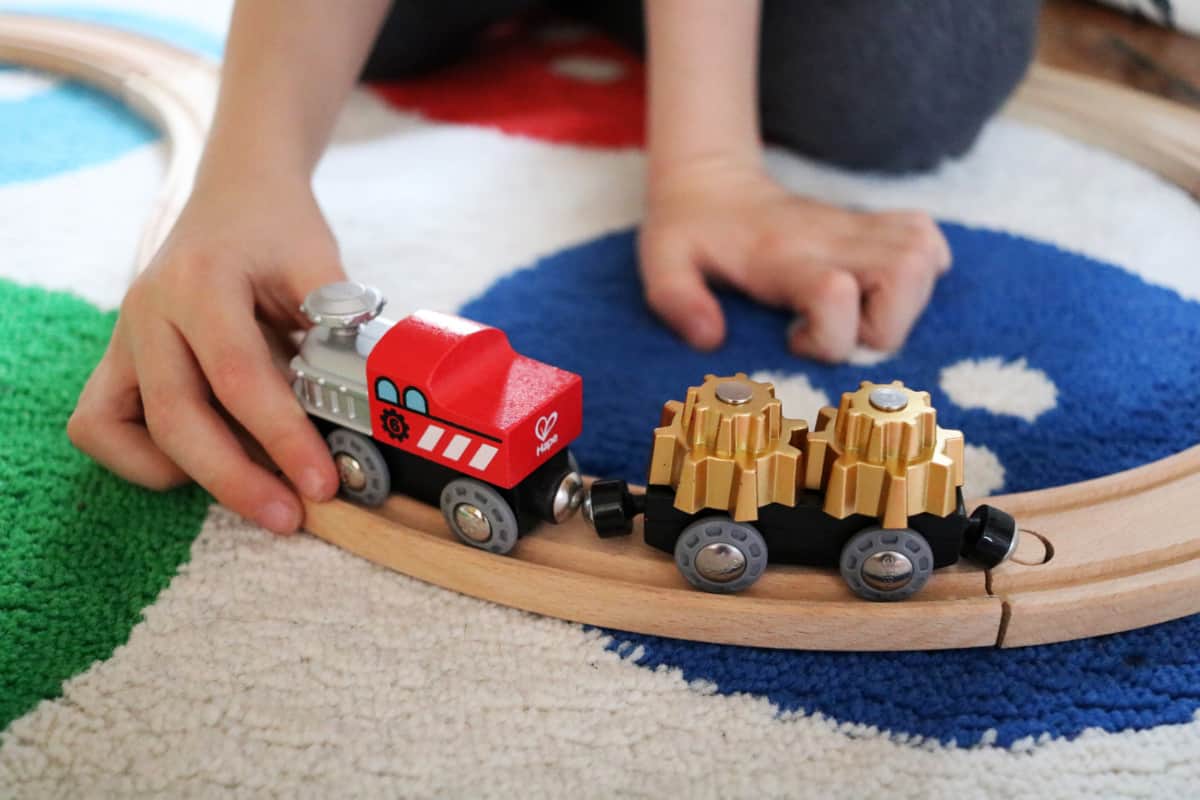 The Cogwheel Train has a main engine and a carriage which has two golden cogs on it as cargo. Little Man loved that when he pushed this around the track the cogs turned. This added so much fun to a simple train and I'm sure it's now one of Little Man's firm favourites.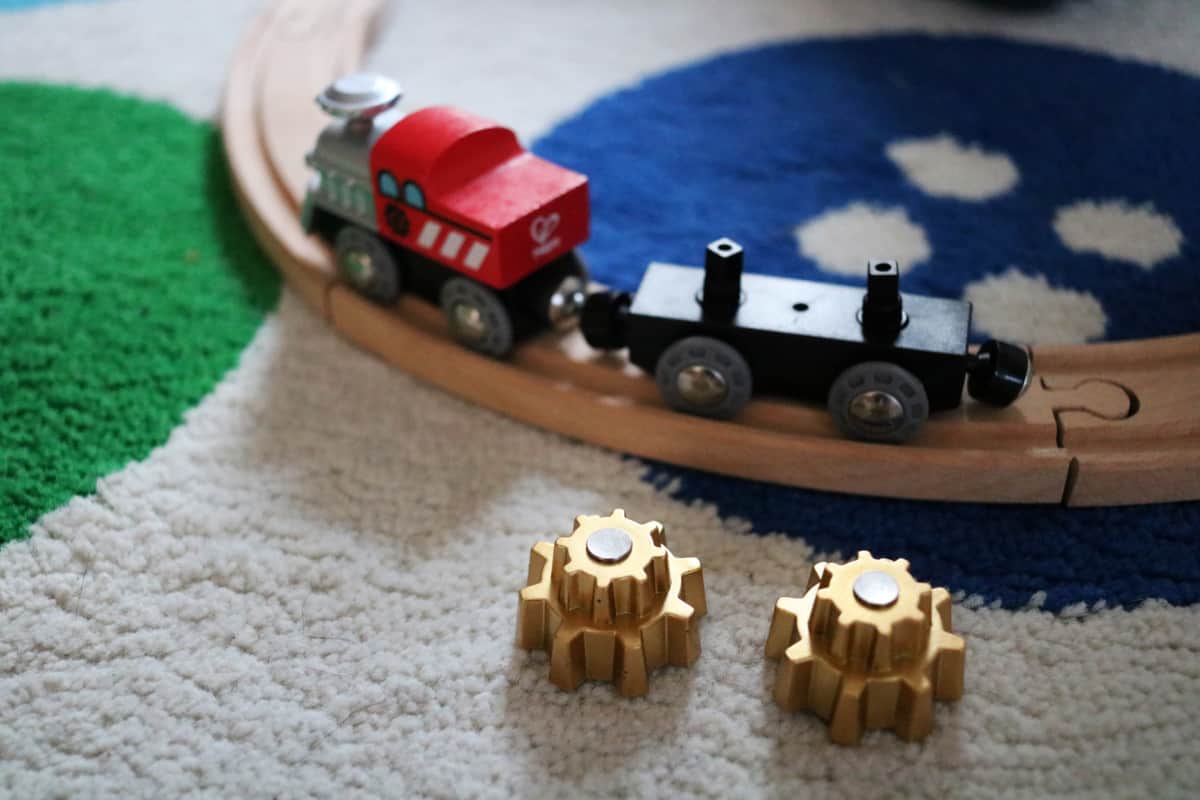 The Diesel Freight Train comes as a single engine pulling two carriages, each with a load of coal in them. Little Man loved taking the coal out and putting it back in, loading and unloading as the train moved around the tracks.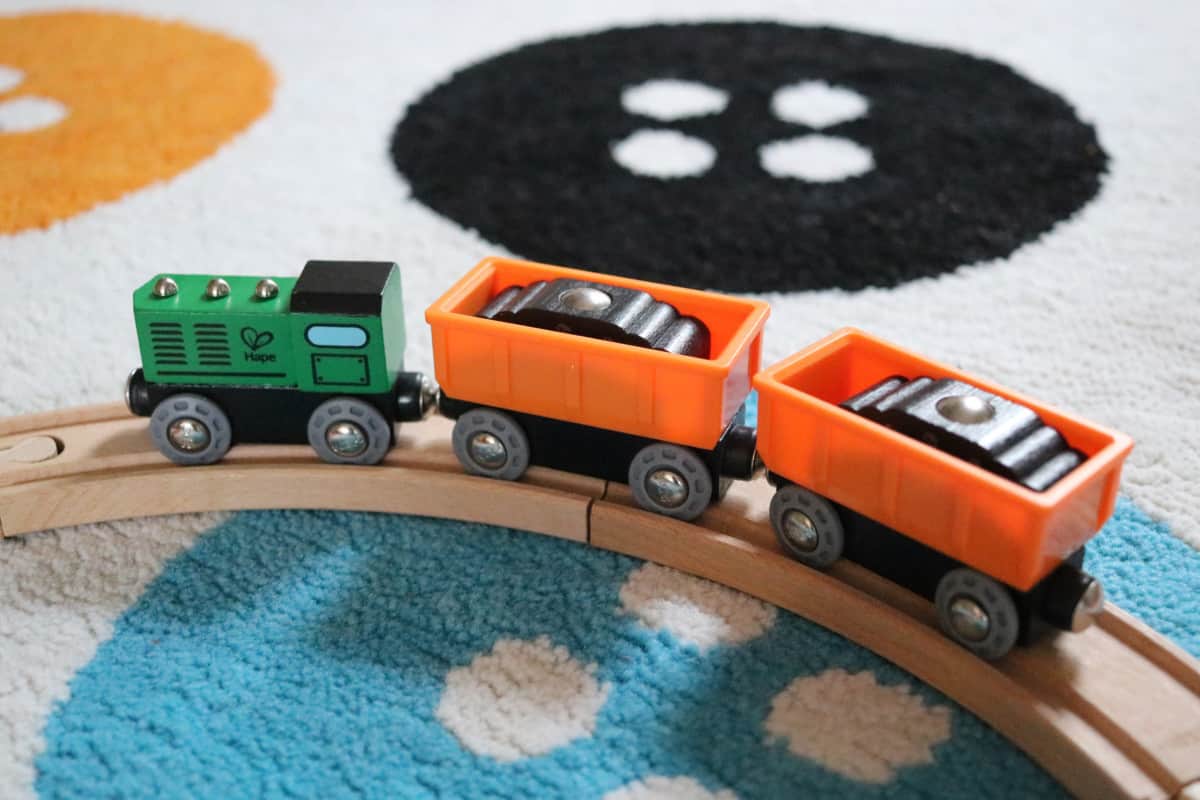 Unlike the other two trains, the Crank Train moves around the track unaided. It's just an engine, with no cargo of it's own, but it has a crank on top that you turn to charge up the engine which then propels itself slowly and steadily around the track. Little Man loved this and thought it was magic as it doesn't take traditional batteries and instead has an internal battery that the crank charges.
Little Man loves these additions to his train set and I know they are going to be very well used. It's so nice when trains have extra features and functions rather than just being an engine and carriages and these trains from Hape are fantastic for that.
Hape are one of our favourite wooden toy manufacturers and they have a fantastic range of toys for every child that are well made, built to last and created to give children as much enjoyment as possible. I know Little Man will love these trains for a long time.