Disclosure: We were sent the featured products for the purpose of this post however all opinions are my own.
LP and Little Man were so excited when a box of Dark Arts materials arrived for them to immerse themselves in the Wizarding World of Harry Potter and begin their Dark Arts education!
Across social media this month there has been so much celebrating Harry Potter and the Dark Arts and it's been fantastic to see and now we can join in with our own Dark Arts experience ourselves!
The children discovered Harry Potter properly during lockdown and are now a little obsessed with anything Harry Potter themed so this delivery couldn't have been better suited to them.
They put their new Dark Arts t-shirts on straight away, loving that they could wear Dark Arts clothing without being in fancy dress. They t-shirts are pretty cool – I need one in an adults size!
But, before long they threw on the Harry Potter costumes to get properly into character. Every Harry Potter fan needs their own set of Hogwarts robes and this costume came complete with a wand and glasses each.
I can't get over how awesome LP and Little Man look in their Hogwarts uniform and glasses. It's like having Harry and Ginny Weasley in front of us!
I can guarantee that LP and Little Man will spend much time in their robes now, casting spells and acting out scenes from the movies. They easily fell into a duel, taking it in turns to cast spells whilst trying to disarm each other. Their imaginations are huge and it was great to watch.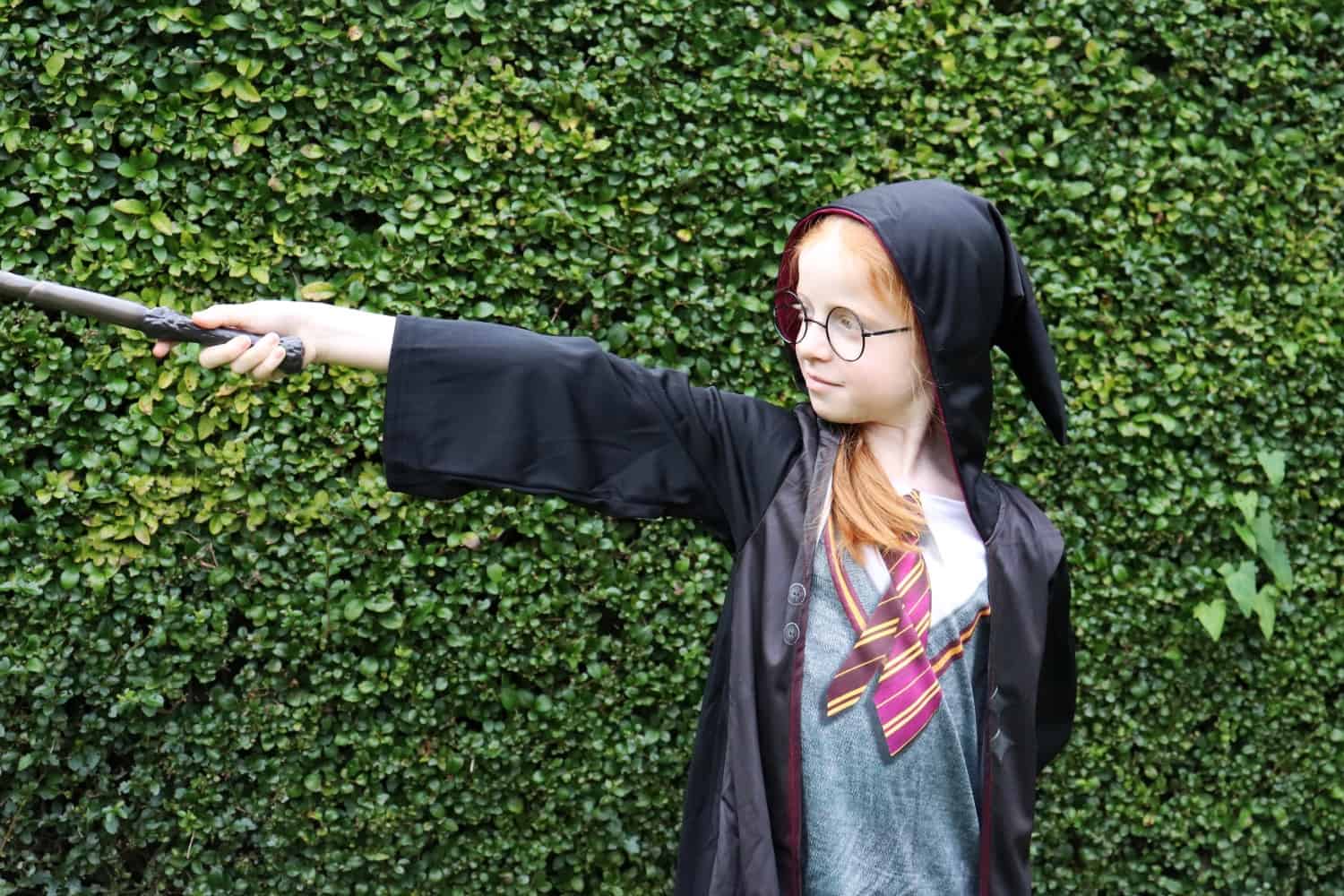 Every young wizard has their own wand and dreams of one day having a wand that is even more powerful. A wand like the Elder Wand! Little Man was so excited to find the Elder Wand amongst our gifts, along with a Horcrux ring, easily adding to their imaginative play.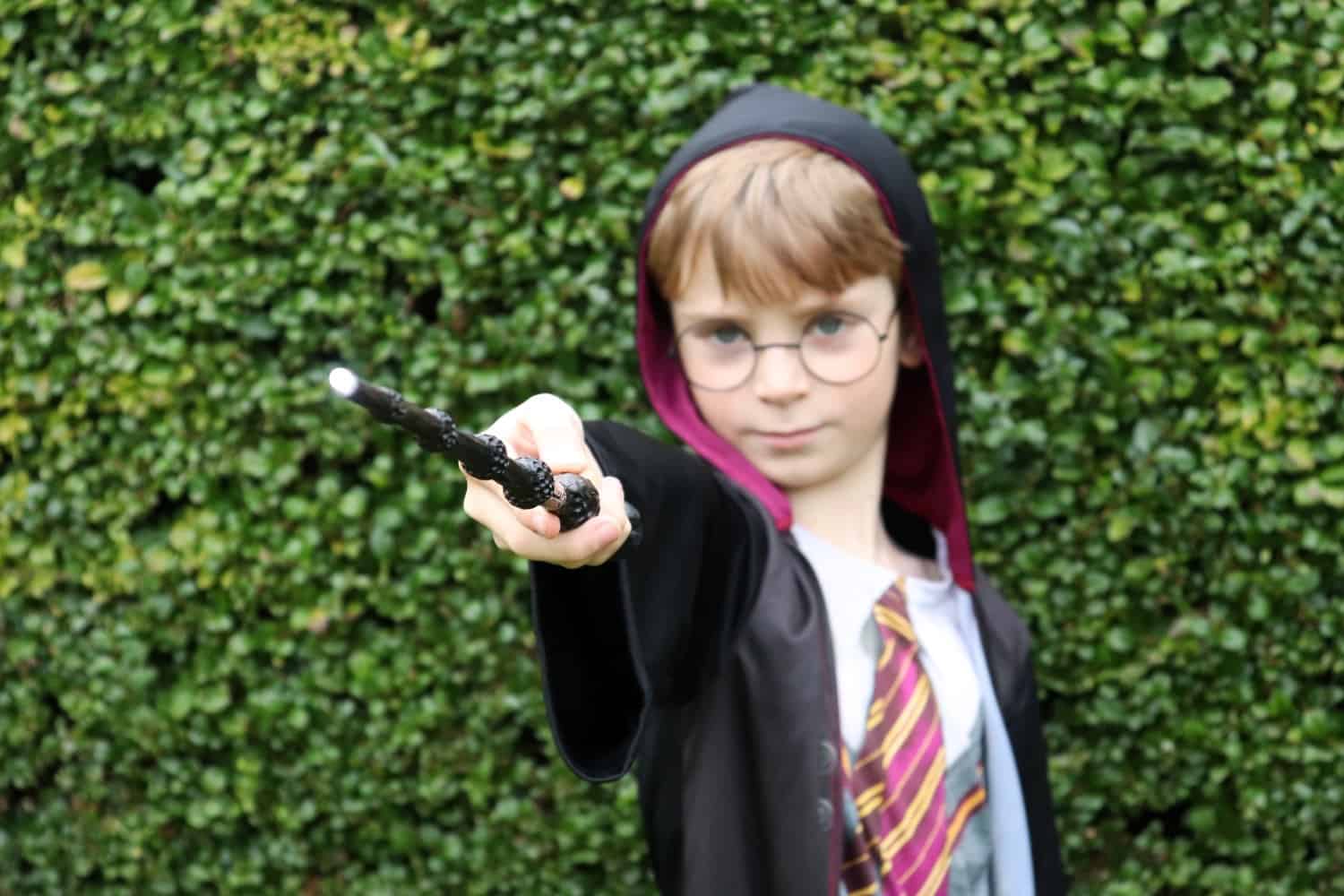 The wand lights up at the end when you cast spells and Little Man loved how realistic it was. It's one of many Harry Potter accessories you can collect – like the notebook and Deathly Hallows light we were sent too.
The wand is actually a Light Painting Wand with an app but the children have had so much fun using it as just a wand that we haven't got around to trying out the app yet. I know they'll be so surprised when we show them the magic the Elder Wand really can do!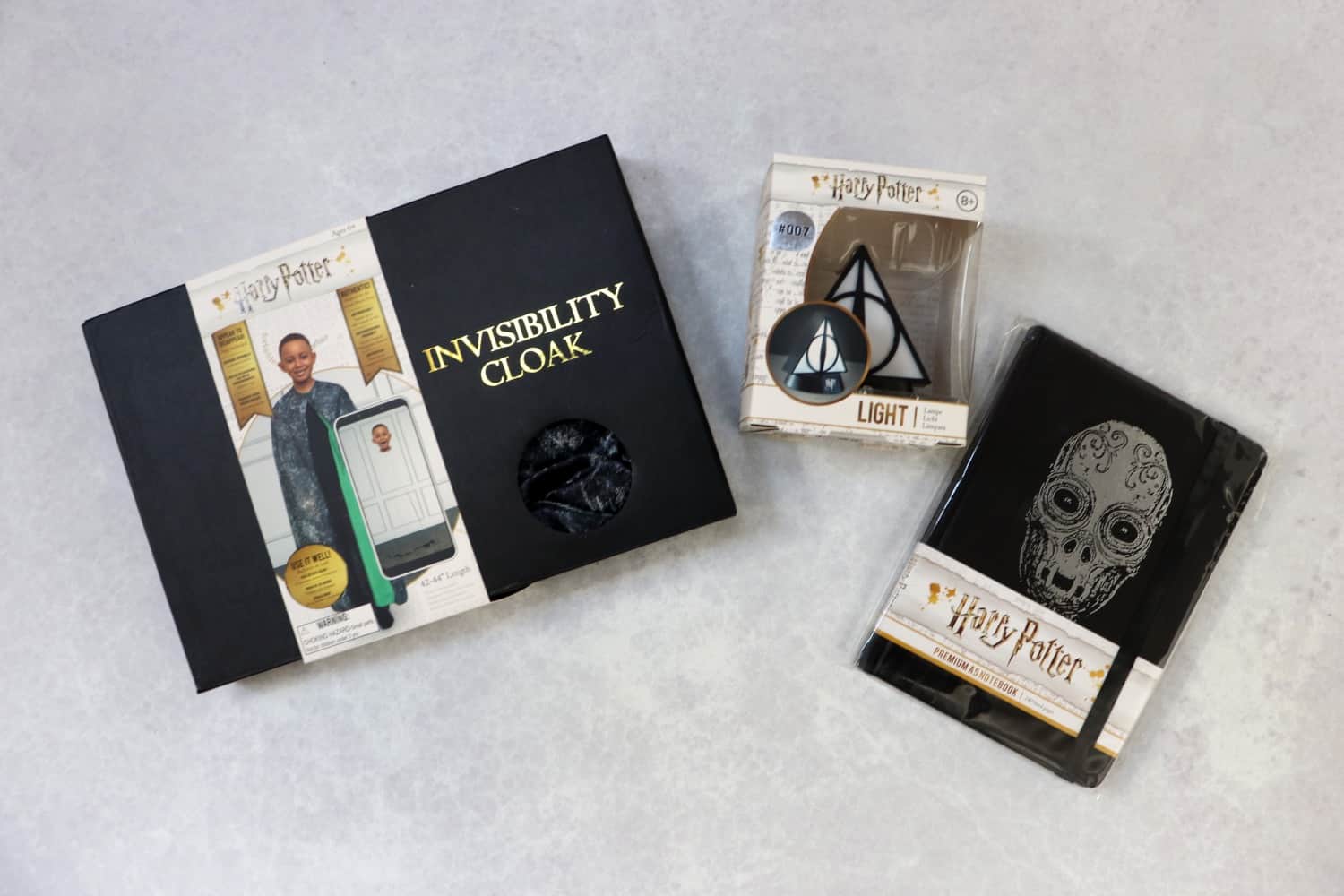 Finally, the children cracked open their new Junior Invisibility Cloak. We've had an Invisibility Cloak for a while now but this one is extra special – as it comes in a smaller size for children. This makes it so much easier for children to play with and LP and Little Man absolutely loved it.
We used the Invisibility Cloak with the app to make the children disappear but both LP and Little Man were happiest wearing the cloak and acting out scenes pretending no-one could see them. The app is great but you can also have so much fun using the cloak as an addition to any dressing up and role play collection.
LP and Little Man are now initiated into the Wizarding World of Harry Potter, all set with uniforms for their time at Hogwarts and have even had a Dark Arts lesson or two. I'm looking forward to seeing what magic adventures they go on in the future!
You can see all of these products and more over on the Wizarding World of Harry Potter Dark Arts store and the Junior Invisibility Cloak, Elder Wand and Ring are available as a special bundle pack too.