*This is a paid post
A few days ago I was invited to London to spend an evening learning about a brand new vegetable – Kalettes. I didn't even know you could make new vegetables. I pretty much thought that the vegetables that we could buy in shops were ones that had always grown and would always grow – but knowing that more vegetables can be invented and produced is pretty amazing.
Kalettes has been 15 years in the making. It's a healthy cross between kale and brussels sprouts and is set to be a great alternative to sprouts this Christmas. The combination of kale and brussels takes the edge off both vegetables, making Kalettes a great vegetable for people who may not be keen on brussel sprouts – but people who love brussels or kale will be sure to love Kalettes too!
We spent the evening at Cactus Kitchens, home to the Michel Roux cookery school. The evening started with drinks and snacks – Five Spice Kalettes and Kalettes Sushi! It was a great introduction and nice to get to know the other bloggers too.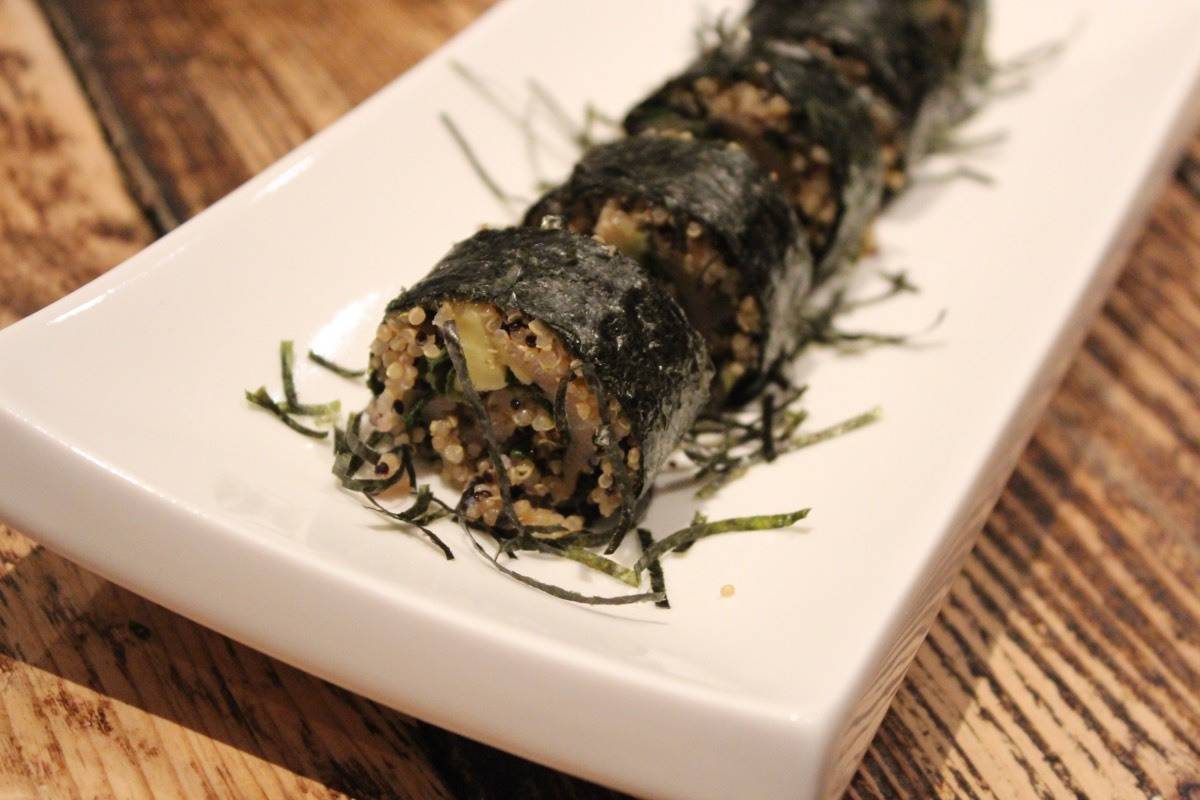 We then got to see the Saturday Kitchen set where the show is filmed which was fantastic – seeing such an iconic kitchen firsthand. The lovely Mel took some photos of me in the kitchen and I can imagine that standing there in front of a TV audience would be pretty nerve wracking!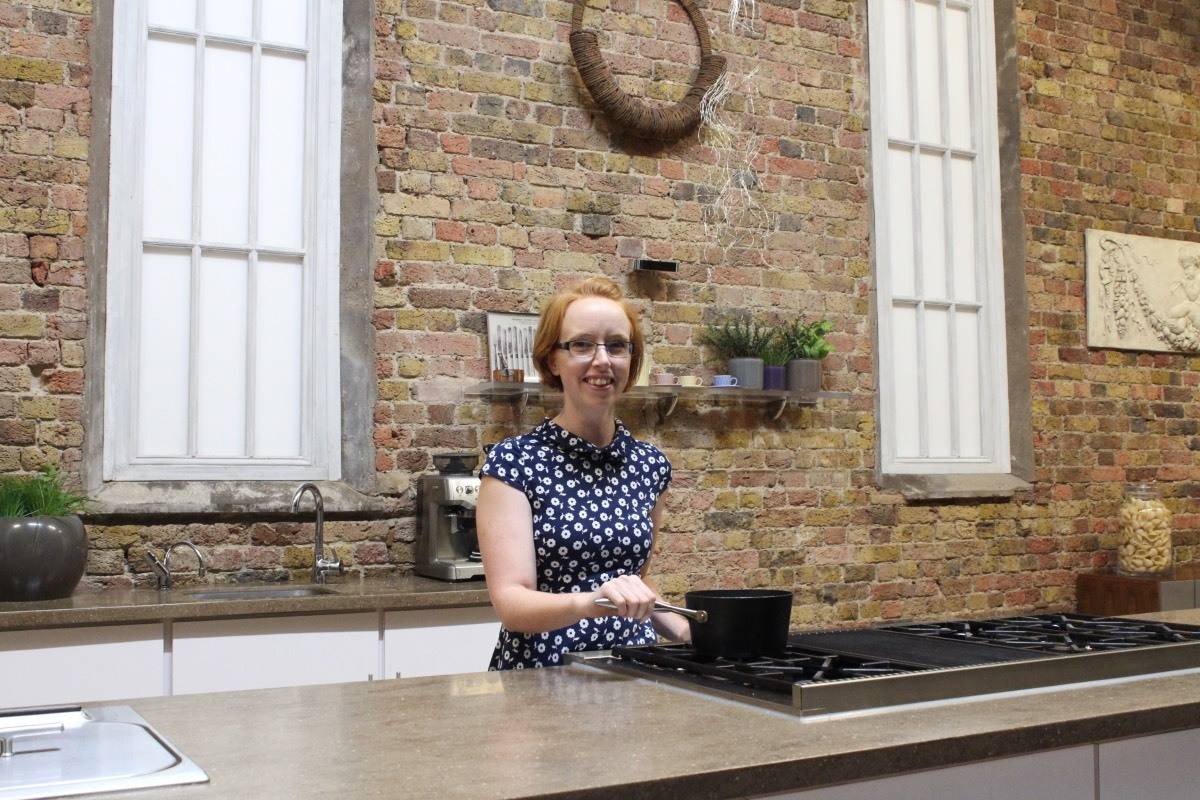 It was then time to make our way to the cookery school kitchens where we were taught how to cook using Kalettes as well as finding out more about the product. The chef showed us how to cook a chicken supreme, stuffed with Kalettes, roasted red pepper and gruyere cheese. It's not the sort of thing I would cook at home usually and so it was great to learn a new recipe and a really versatile way of using Kalettes too.
We then got to make the dish ourselves and it was quite fun! I had Dave for company whilst we were cooking and it was a great way to really reinforce the recipe rather than just watching someone else cook it for us.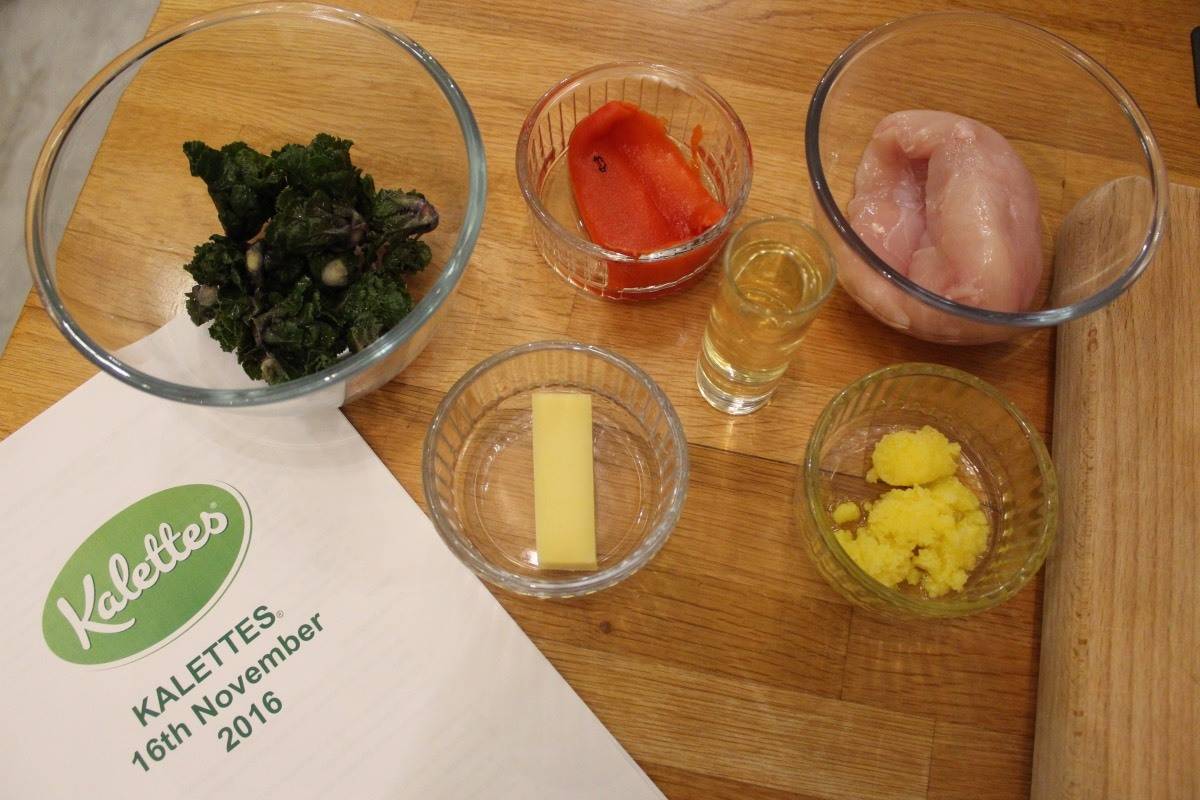 We also made a side salad of Kalettes, beetroot and chestnuts – topped with goats cheese that would be a fantastic side to have at Christmas and a great alternative to brussels sprouts. Plus, it was super easy to make and took no time at all which, on a busy Christmas day, is always a positive.
The chef had cooked roast potatoes for us and we plated our meal up and then went to a big dining room to enjoy our dinner together. It was the perfect end to a lovely evening and I know I'll be cooking both of these dishes again in the future.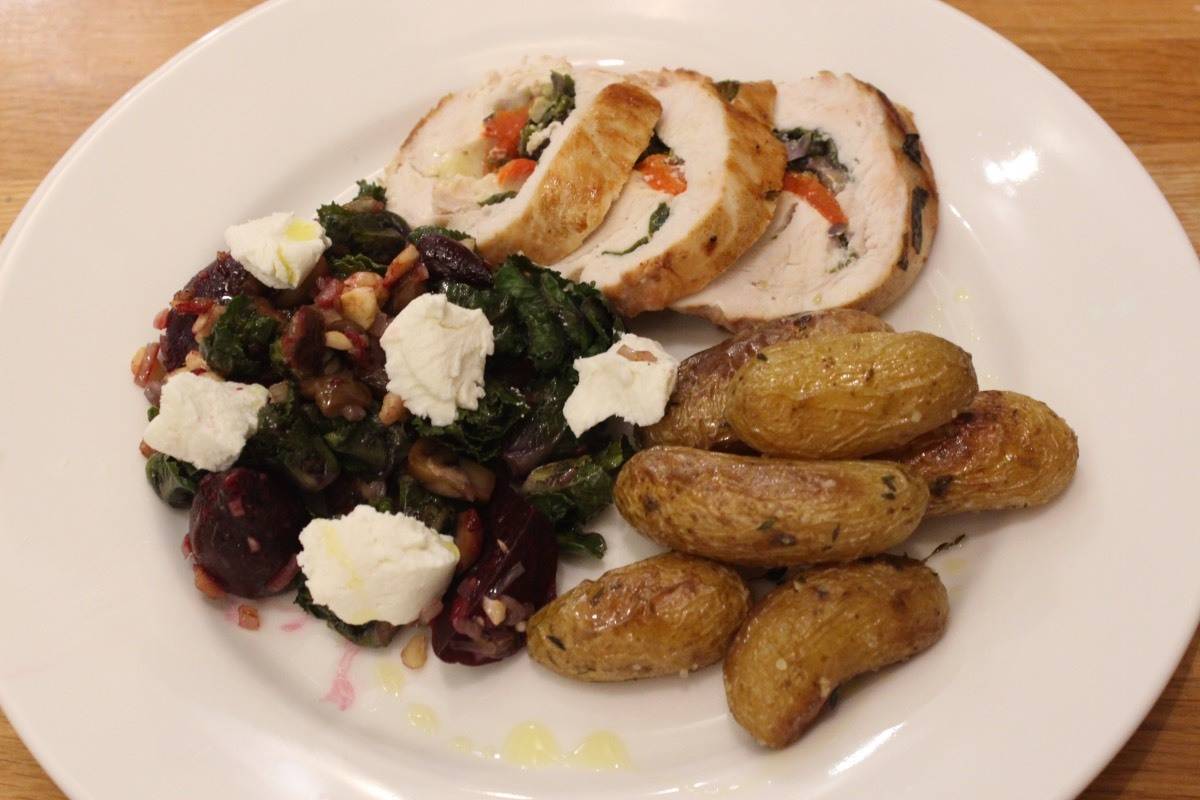 Kalettes really does combine the best flavours of both kale and brussels sprouts, creating a sweet and nutty vegetable that is just so versatile – it can be sautéed, roasted, grilled or even eaten raw. You can find out more about Kalettes over on their website – it will definitely be featuring in our Christmas dinner and many other meals before and after too!