Disclosure: The products featured were sent for inclusion in this gift guide however all opinions are my own.
I have always loved wooden toys and they are always my first choice when I look for gifts for children. There are so many great options when it comes to hard wearing, durable and safe wooden toys that I thought it would be good to put a few options together if you're looking for ideas this Christmas.
The ultimate gift that you can give to any child or family in the run up to Christmas is their very own personalised Christmas Eve Box. We have had one for years and fill it with new pyjamas, a Christmas movie, hot chocolate and sweet treats as well as reindeer food and Santa's magic key! This box from Norma & Dorothy is beautifully made from pine wood to last year after year throughout childhood, has a gorgeous star design and can be personalised with any name.
LP and Little Man are still learning to tie their laces and this Personalised Wooden Shoe Lacer from The Personalised Gift Shop will definitely help them learn. Well made, brightly coloured and with a permanent personalisation it would make a great gift for any child and is the perfect size for a stocking filler.
All children love music and Charlie the Lion – a classic wooden xylophone would make a really lovely gift for a child of any age. Just the right size for little hands, full of bright colours and with a really clear sound to each note this is high on my list to gift this year. It comes in a beautiful gift box and it would be lovely to find under the Christmas tree on Christmas morning.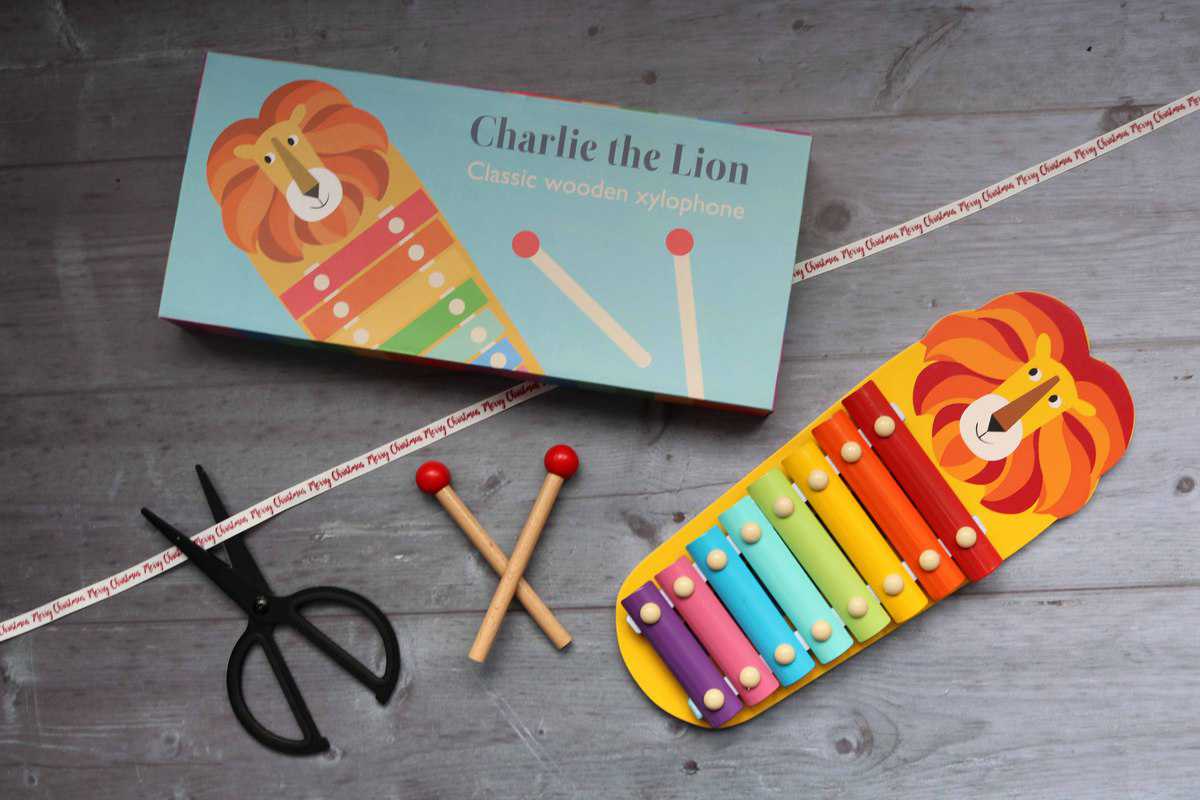 One of our favourite wooden toys has always been our play kitchen – and all the wooden accessories that we've collected over time. Melissa & Doug are one of our favourite brands when it comes to wooden toys and they have so many play kitchen accessories like this beautiful mixer set from Bright Minds that would look fantastic in any playroom. Complete with baking mix, eggs and a recipe children will be baking up a storm in no time!
Fans of character toys don't need to be left out when it comes to wooden toys and gifts this year. This beautiful Wooden Pull Along Ninky Nonk Train is a great gift for any In The Night Garden fan. Each piece is beautifully crafted and durable, great for little hands.
Rainbows are everywhere this year and a wooden stacking rainbow would be a really lovely gift. It can be used like a jigsaw, fitting the pieces together in the right order, can be stacked to create designs and shapes on the floor or it can just look really pretty on the side. Everyone needs a rainbow in their life.
Another gift that would look beautiful on a side and that children would love to play with is the Janod Flamingo Balancing Game from Hello Baby Direct. All of the pieces are made of wood and in a range of beautiful colours, children will love trying to get the birds to balance on the flamingo wings. It's the sort of thing our children would have happily played with for hours!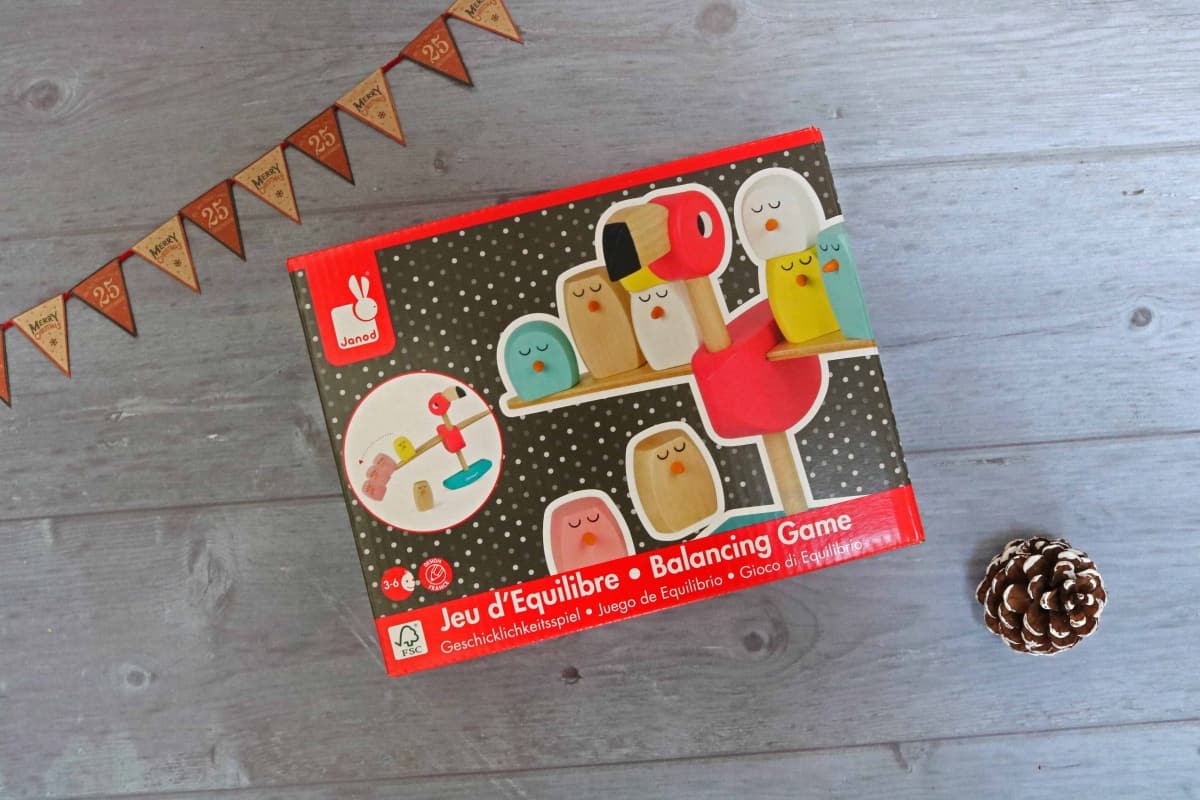 Something a little different when it comes to wooden gifts is this Hydraulic Gearbot from The Present Finder. It lets a child learn how to build a fully functional hydraulic catapult in just two hours. After that it can be treasured and enjoyed – letting children command their very own siege machine! This is definitely something a little bit different for any child that loves construction toys.
Something completely different is this wooden 3D Puzzle Safe from coolstuff.com. It has so many press out wooden pieces that, when constructed, create a fully functional safe complete with a coin slot in the top. It's a gift that can be appreciated long after Christmas and I'm sure it's something even adults would enjoy.
All children love wooden vehicles and this Wooden Firefighter Station with Accessories is a fantastic role play toy for children. The main fire station comes complete with a slide, helicopter, fire extinguisher, firemen and a fire truck. These are all made from chunky wood, perfect for little hands to hold and great for developing fine motor skills too.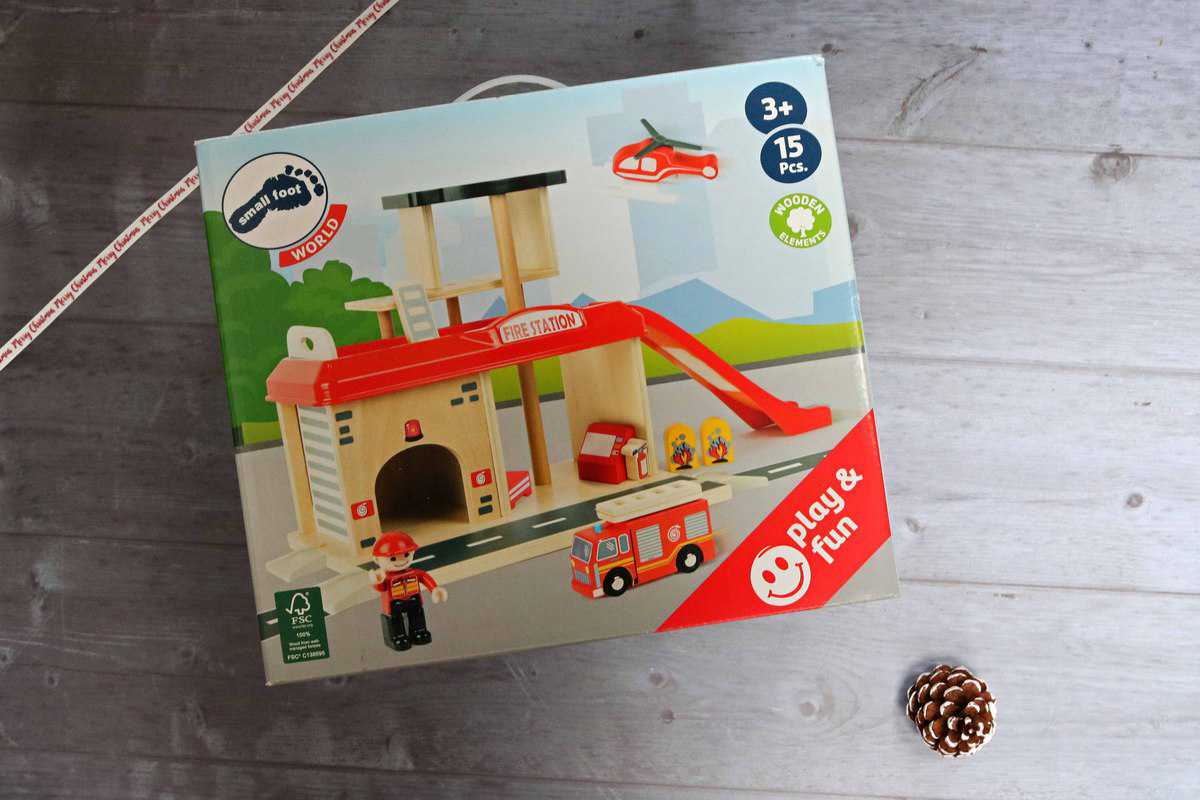 If you're looking for a main present this year, something substantial and wooden that will stand out under the tree, then the Grand City Station train set from Hape could be just the thing. Every child would love their very own train set and it's something that can be added to year after year, creating a whole wooden train world that will really help to inspire a child's imagination.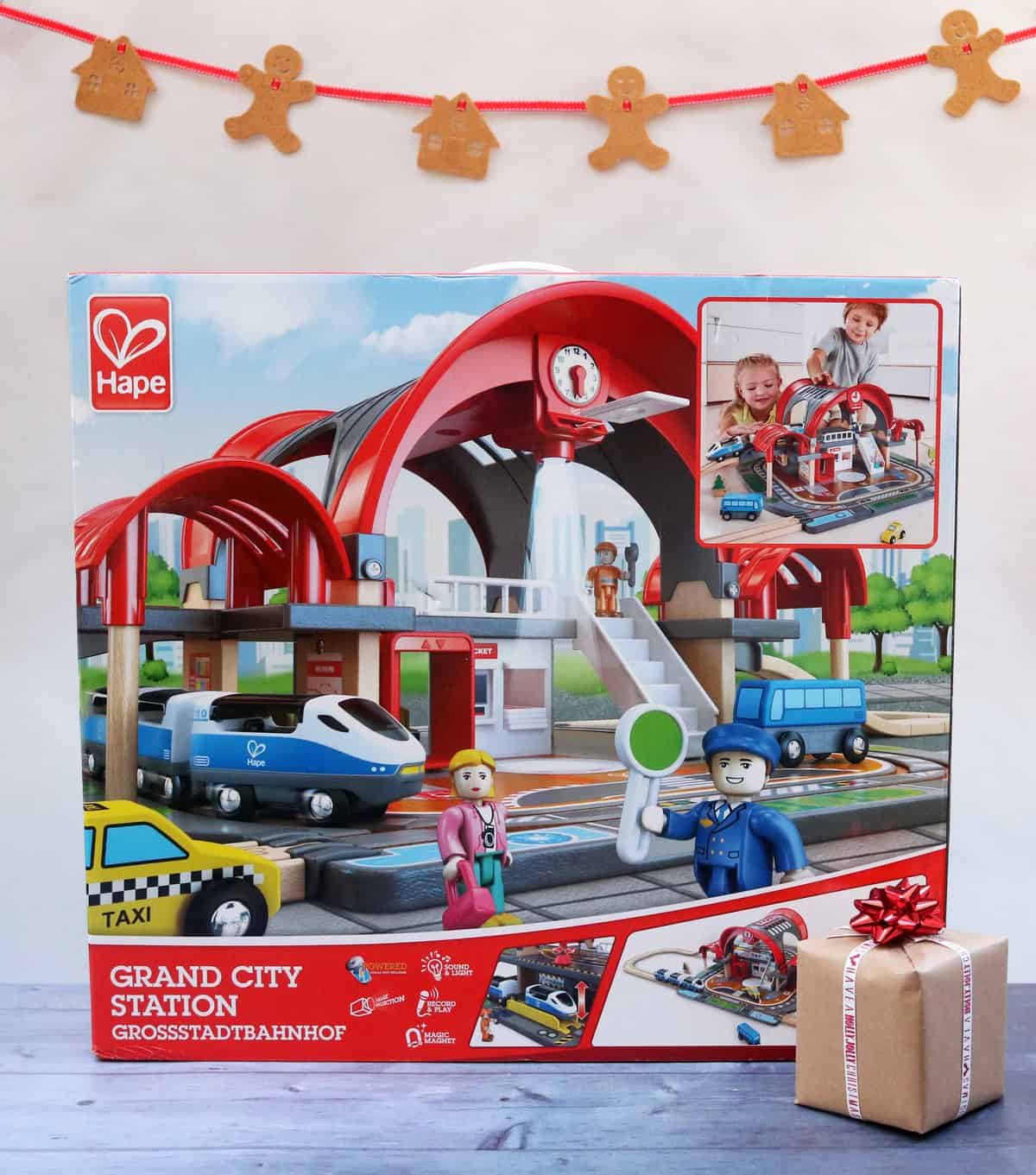 The Grand City Station includes a two storey main station building and 25 pieces of track. It has so many interactive features like a city image projector, play-and-record buttons to create your own station announcements, a working lift, lights and a ticket counter as well as a three carriage high-speed train, a taxi and a bus, a conductor with safety sign, a mechanic with a wrench and a tourist with handbag. It really has everything a child would need to kick start their wooden train collection – or add to a wooden train set too!
I love wooden toys and I know that many will be featuring in our Christmas this year. There are great quality wooden options for children of all ages and I can't wait to start my shopping too!