When we went to Mauritius the one place everyone told us to go was Casela World of Adventures so we booked tickets to visit a few days after we arrived on the island. It promised to be one of the best days out for a family holiday in Mauritius.
Casela was about an hour from our hotel in Mauritius, near the Black River Gorges National Park, and promised to be a full day's adventure. There is so much to do at the Casela Nature and Leisure Park included in the standard day admission ticket price and then you can pay extra to do more activities or have extra experiences as part of one of their entrance packages.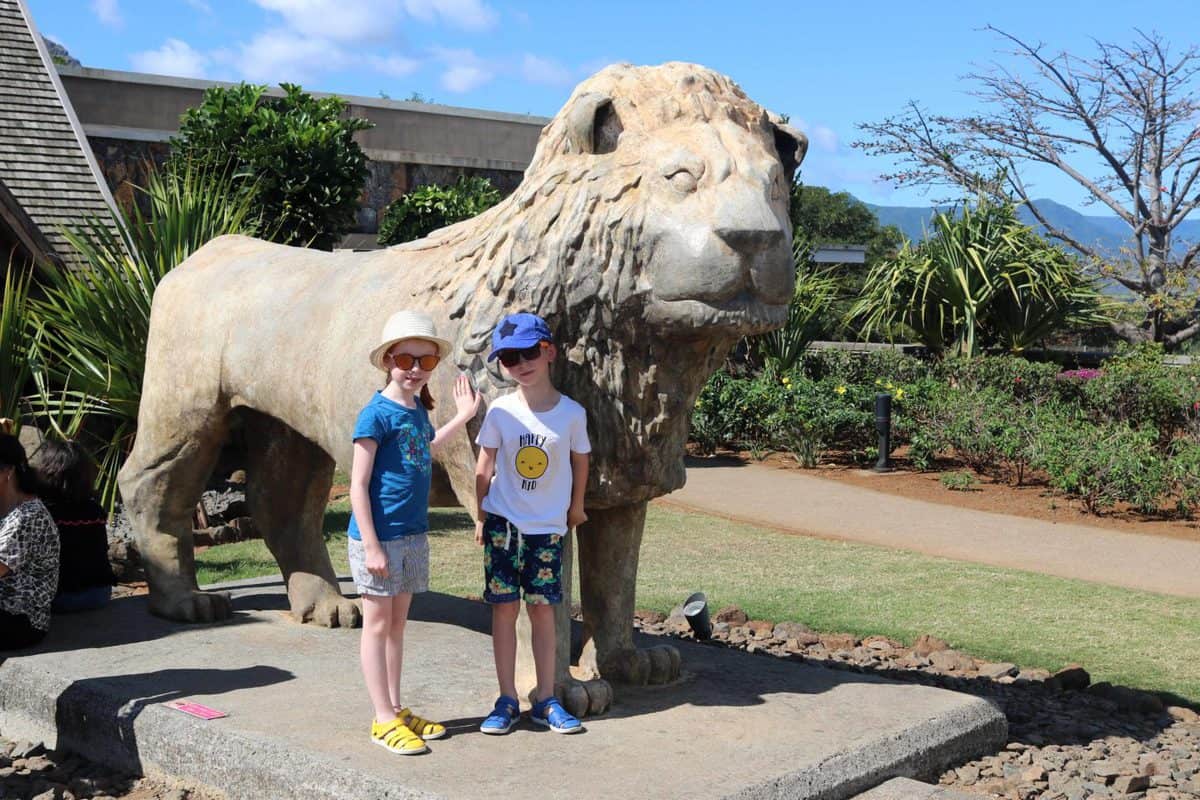 Within the standard ticket price you have access to the whole of the Casela Wildlife Park which has everything from big aviaries full of birds to a monkey kingdom, giraffes, llamas and all the animals you'd expect to see on a typical safari.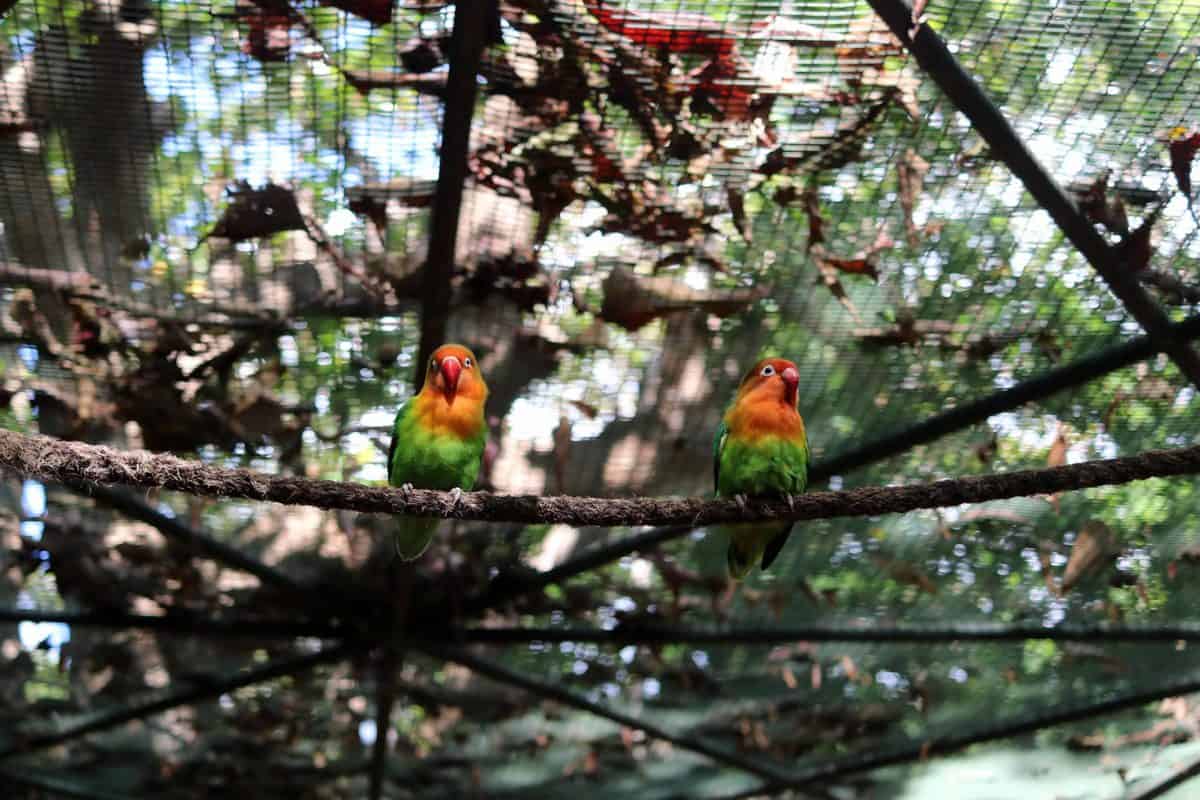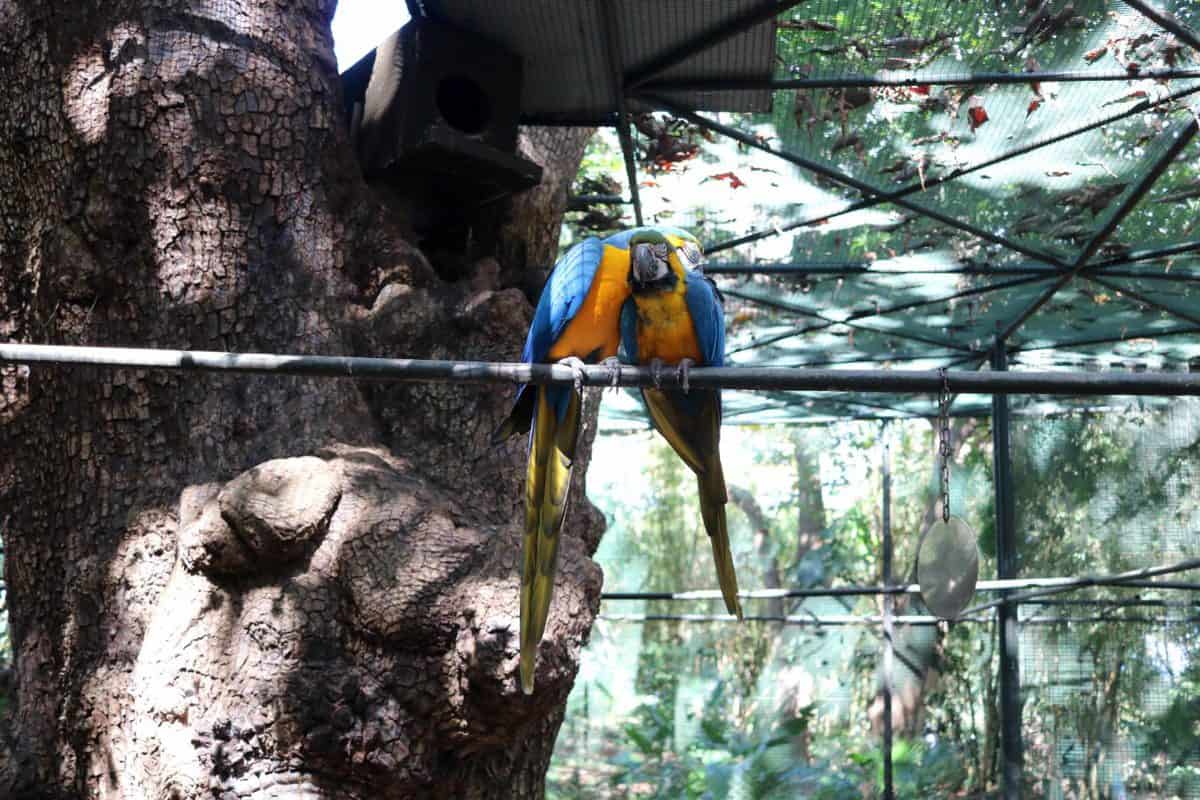 We spent time wandering around the animals and the kids loved it. The Casela Nature Parks petting farm was a big hit with so many small and baby animals to look at and stroke.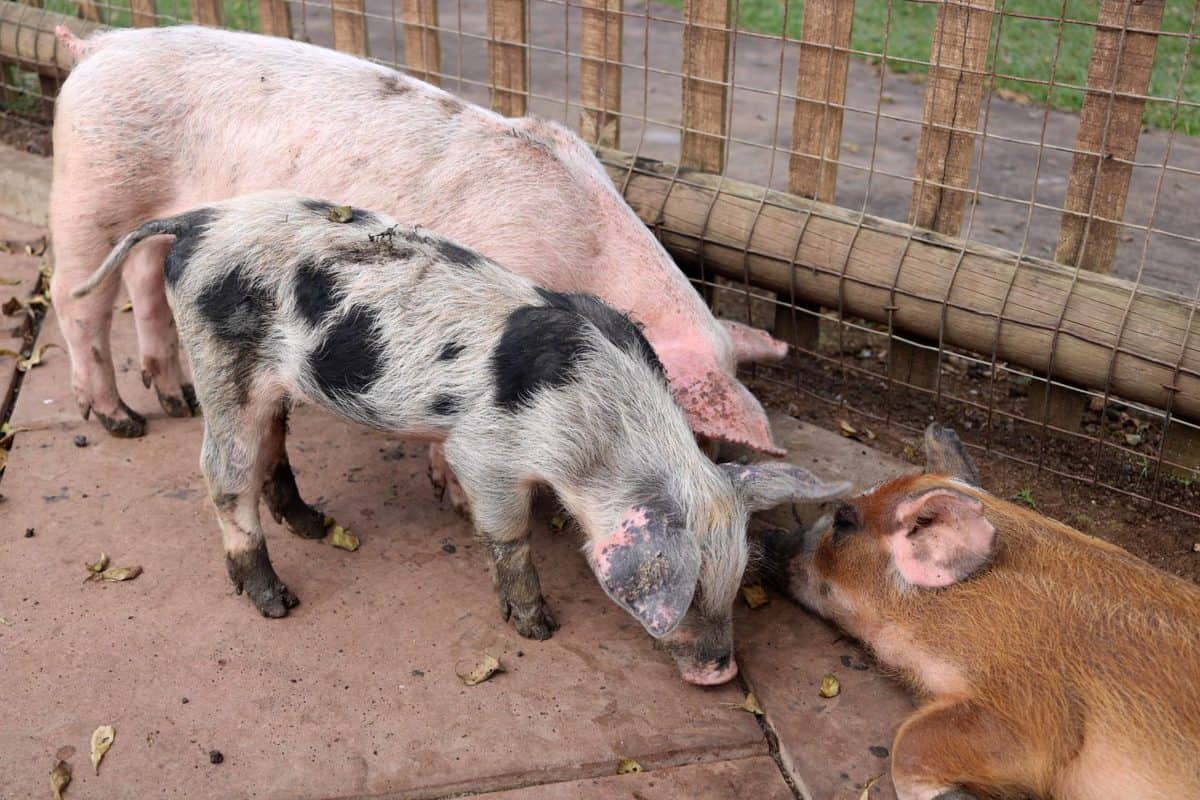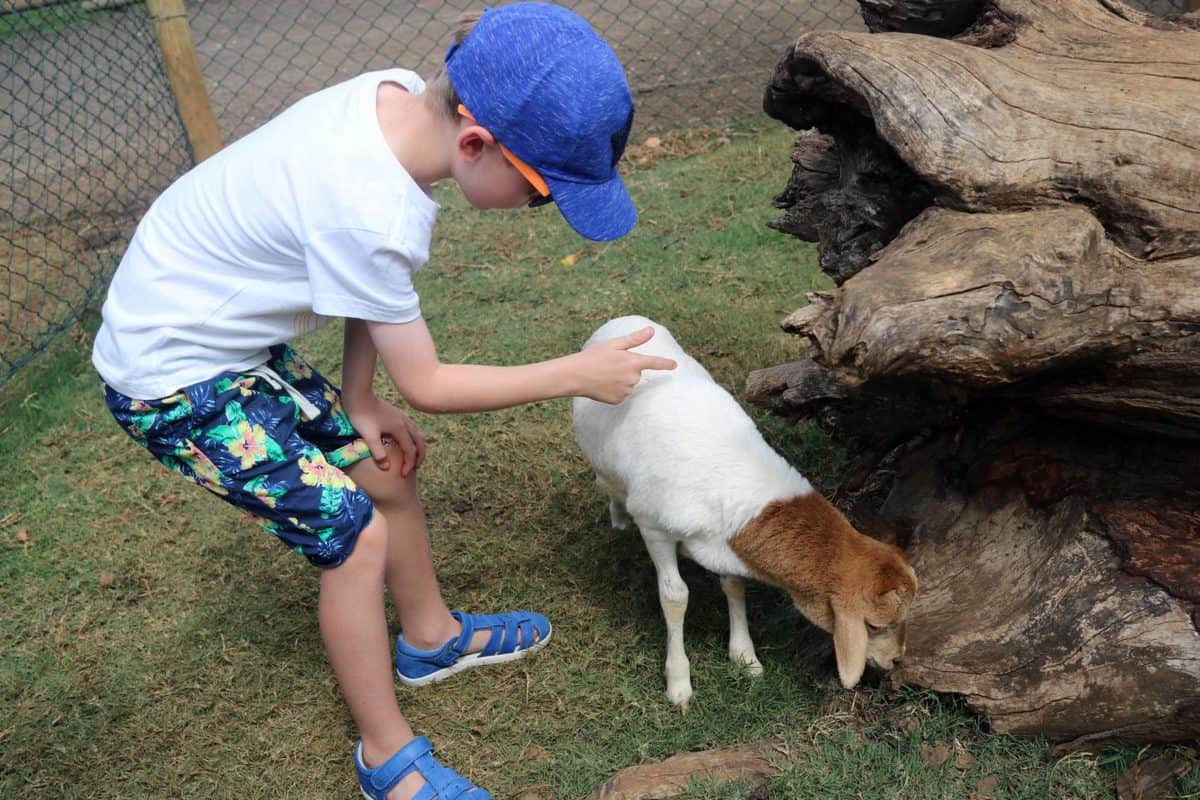 A safari bus was also included in the ticket price. We found this really confusing as instead of the bus going in a loop and stopping at the three different stops on the way, everyone was made to get off at every stop. Aside from this it gave us a great view of zebras, ostriches and many other herds of animals as we drove through what felt like African plains.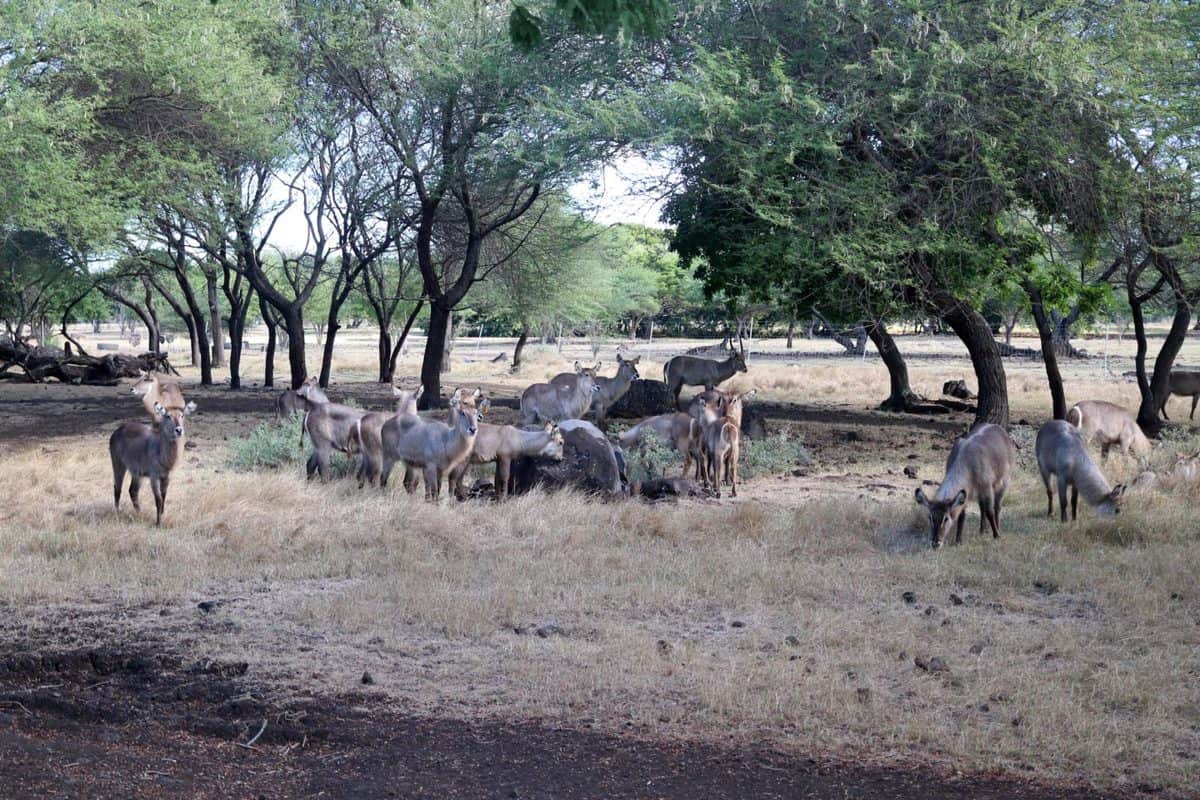 The ticket price also included access to the Avalanche Mine – a downhill trip on an inflatable donut that the children really loved. There was another included ride called Tulawaka which looked like go karts on a rollercoaster but the children weren't keen so we gave it a miss.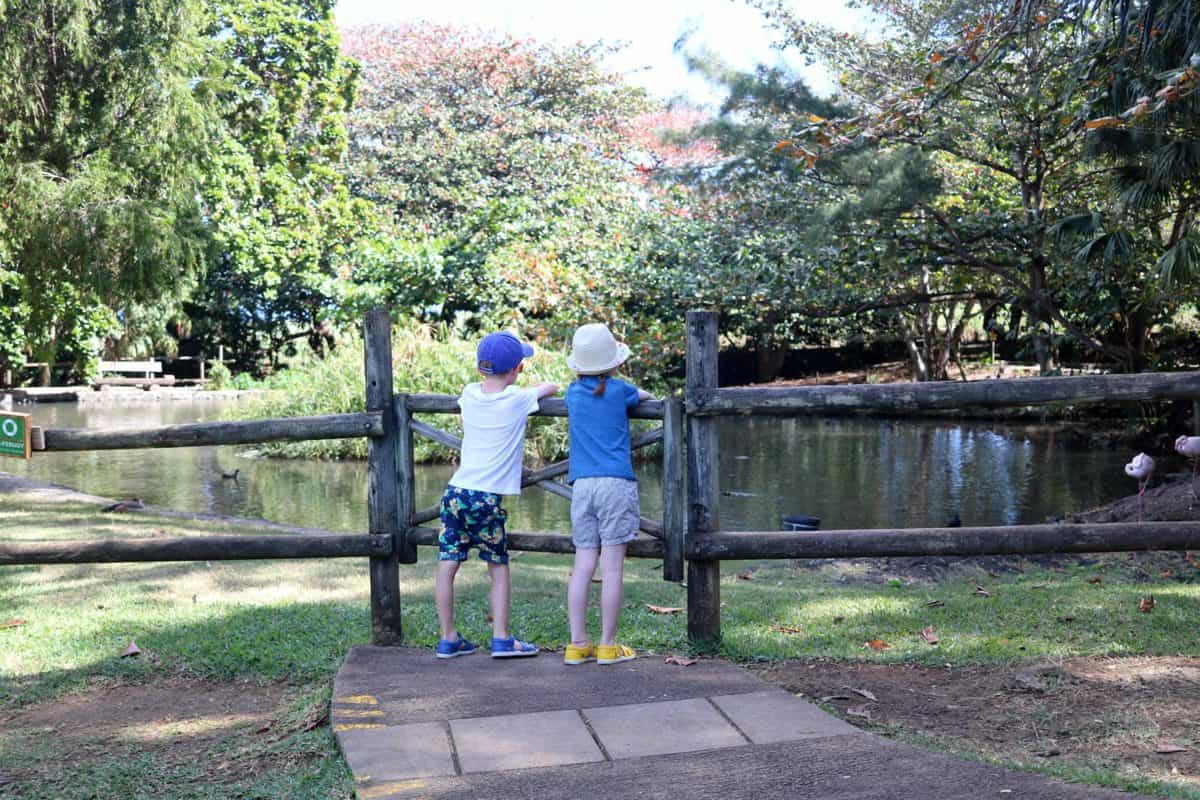 We upgraded our ticket to include feeding ostriches, giant tortoises and giraffes which was an incredible experience and something I would really recommend doing. The giant tortoises were absolute gentle giants and we fed them chunks of apple on sticks which they seemed to really enjoy.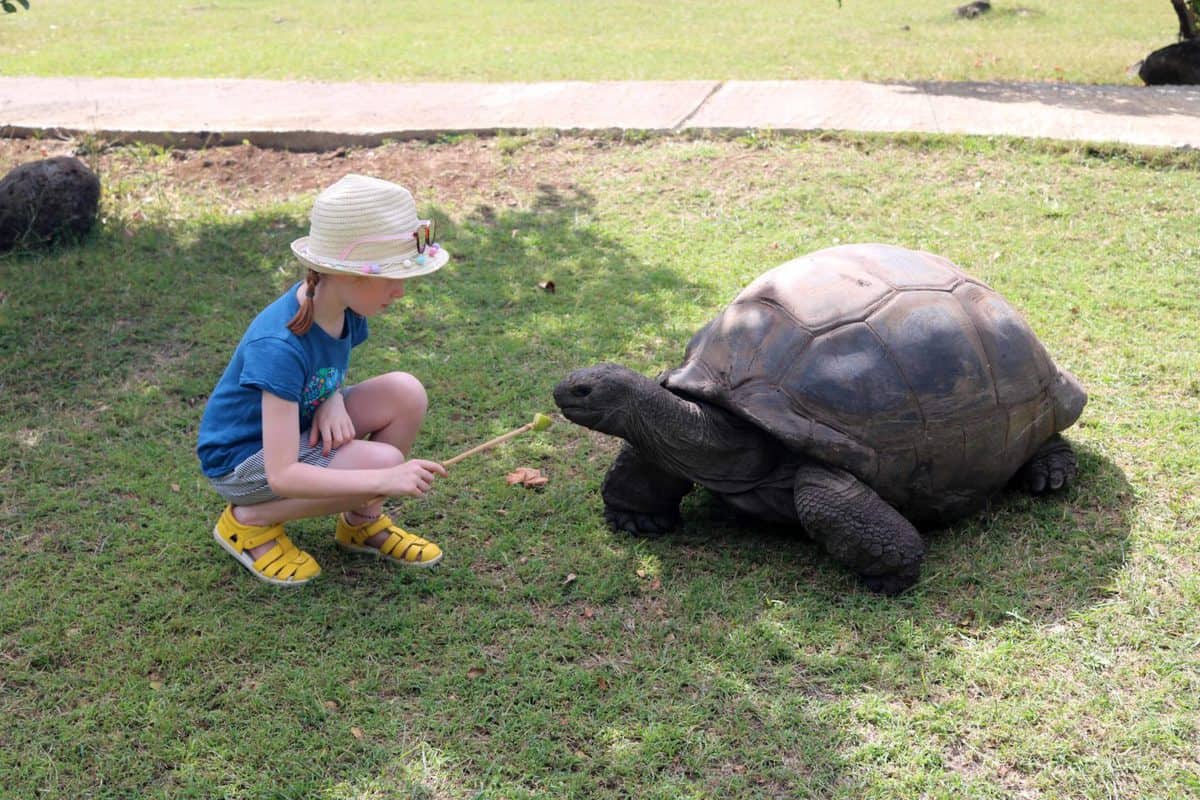 There were so many giant tortoises in an enclosure that we were able to wander through – even if not feeding them – and they seemed perfectly happy relaxing in the shade.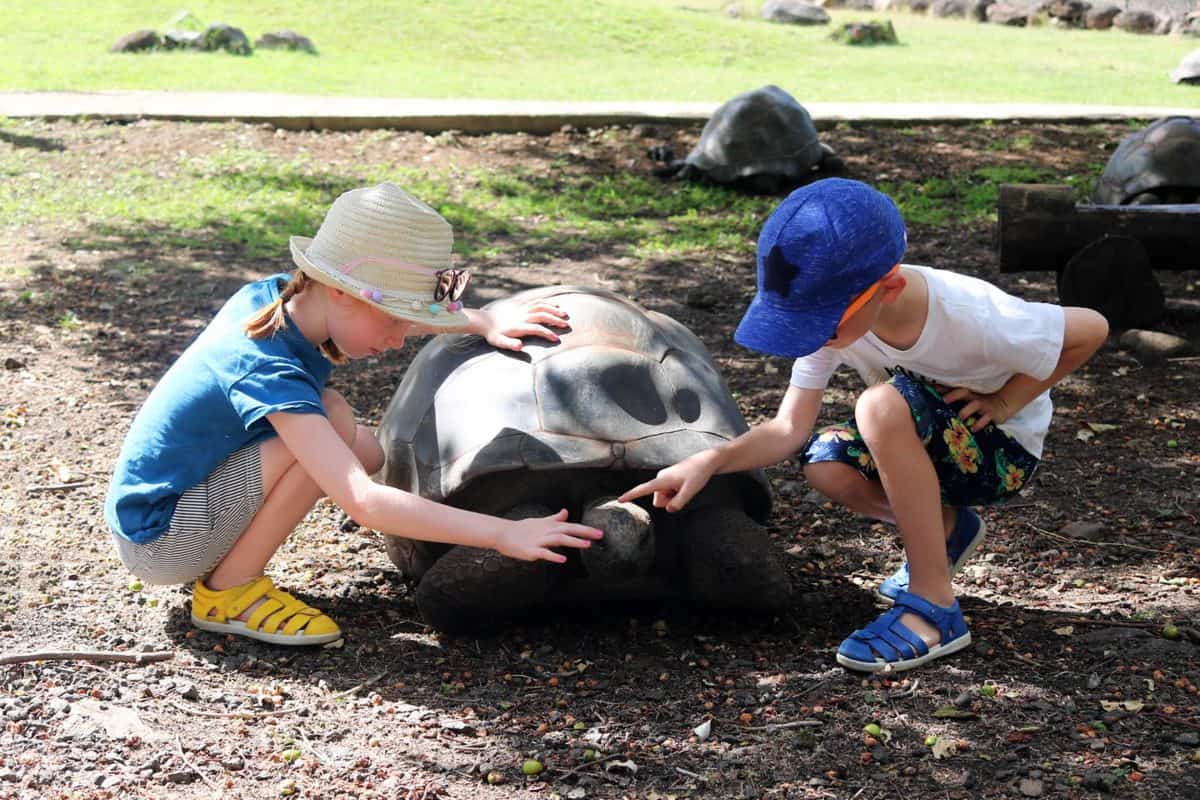 We next fed the giraffes who were beautiful up close and we got to feed them by hand. They're Little Man's favourite animal so this was a dream come true for him. The giraffes have a really lovely enclosure with a big wooden platform for visitors to view them from.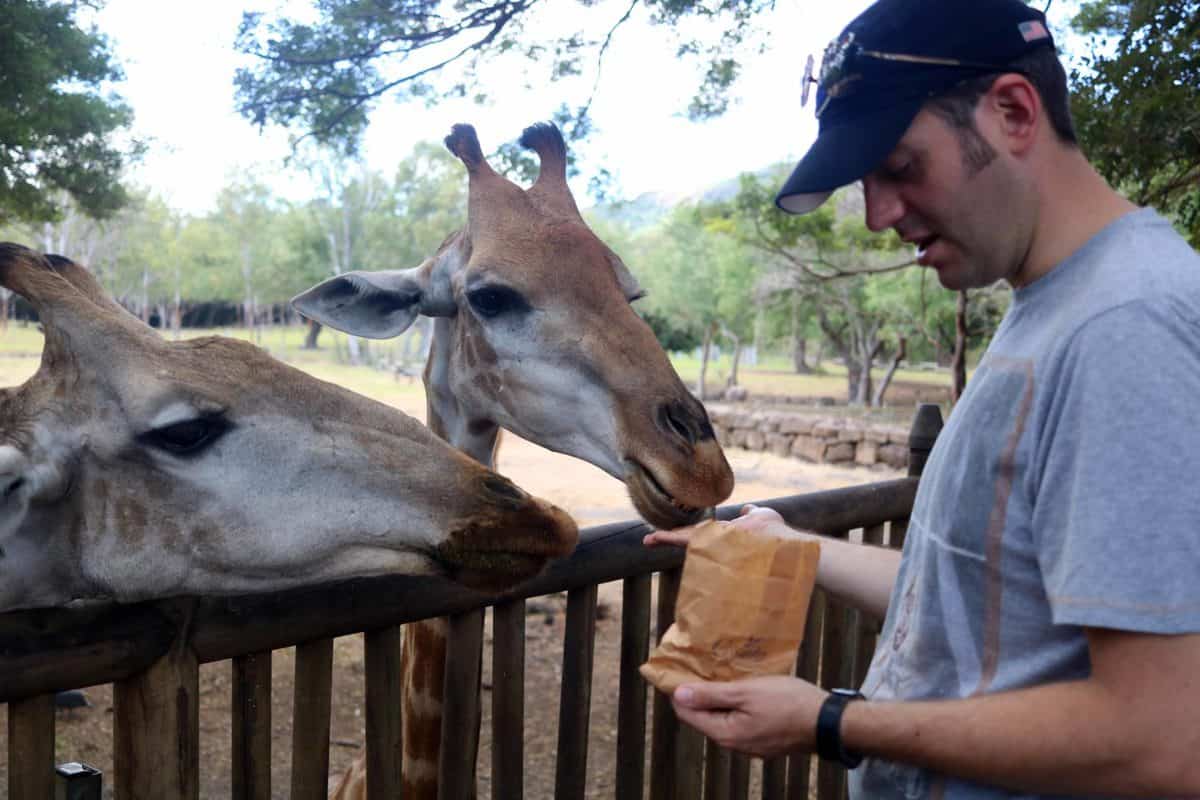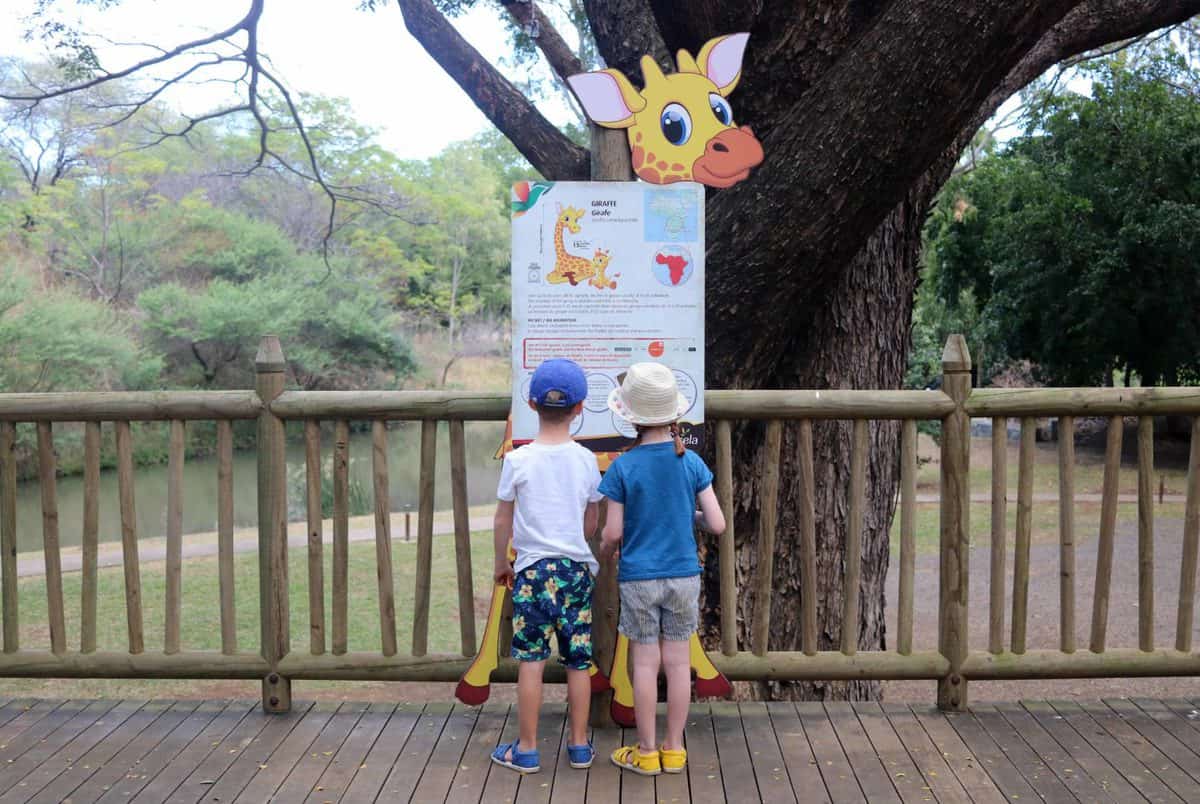 The ostriches were last and this was a bit of a scary experience! I don't like ostriches at the best of times but these creatures are so vicious that the children had to feed them with a metal bowl-like contraption on the end of a metal pole and they pretty much pecked the life out of it. This was the quickest feed of the three and was over in seconds.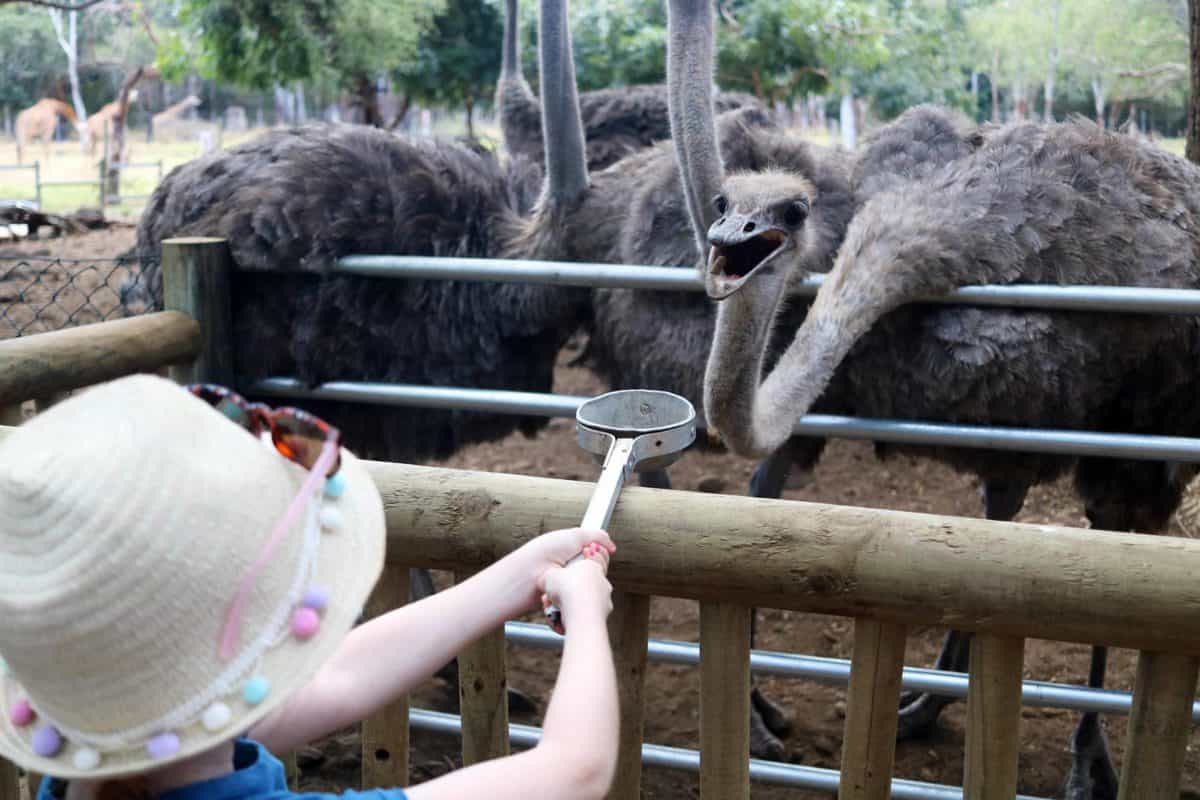 Our upgraded tickets also gave us vouchers for photos which we used to get photos of us feeding the giraffes emailed to us. Lunch was also included in the upgrade however, it was only at the restaurant right at the start of the park which is pretty useless when you're halfway around the park at lunch time. We took snacks with us and ended up having a very late lunch at the end of our day.
One of the last things that we did at the Casela park was walk through the big cat area. I'll be honest, I didn't take any photos of this area as it made me feel incredibly sad. There was such a wide variety of cats – tigers, lions, cheetahs, jaguars – but they were all in really small enclosures with high fences around them. It looked and felt like a prison camp for cats.
I'm glad we skipped the cat interaction experiences as I feel like big cats are such a predator in the natural world that we shouldn't be posing with them, stroking them and having photos taken with them. Those cats should want to attack us and if they don't have that instinct then there is something very wrong. The cats in the photos I have seen look far too docile and even vacant at times that the big cat experiences – and their living conditions – don't sit right with me at all. It's a real shame that the cats at Casela don't have the same space and conditions to live in that the other animals have.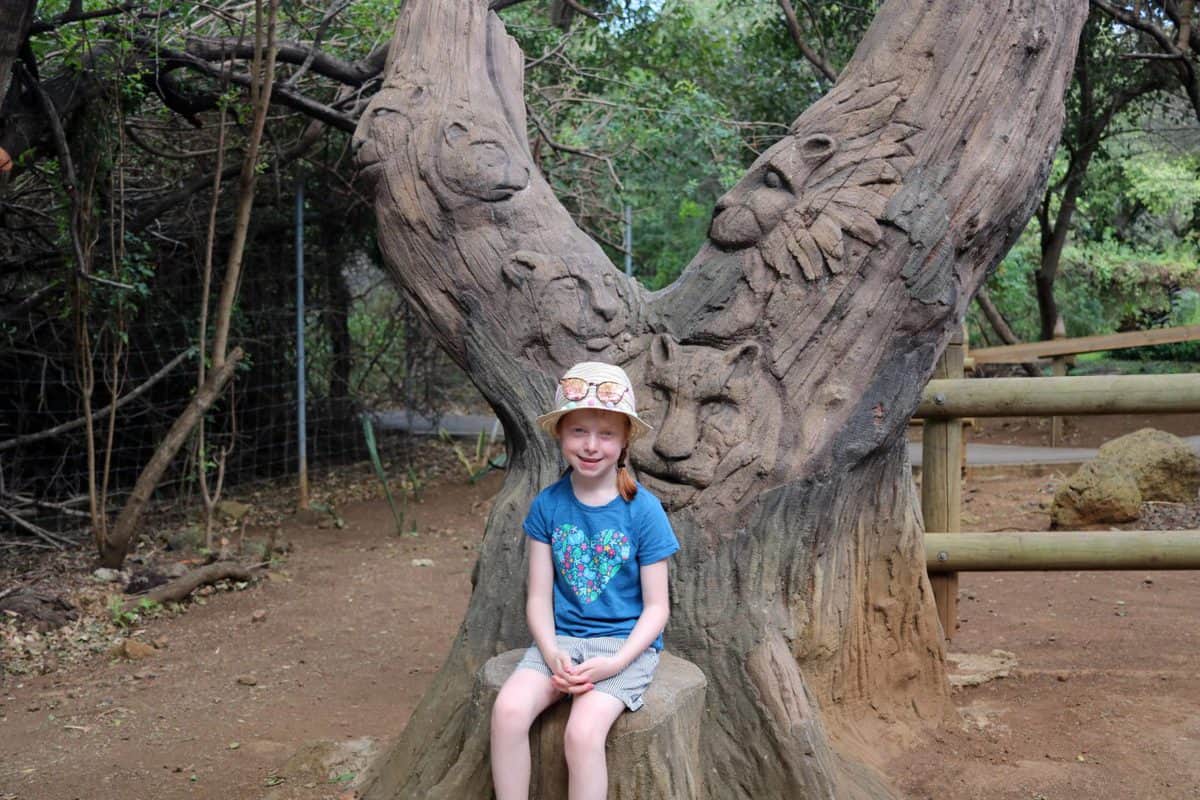 Casela Nature Park has a great size adventure playground and 4D cinema also included in the standard admission ticket as well as plenty of free parking on site. There are many places to get refreshments whilst you're there and places to have a picnic too.
There are also many other activities you can pay extra to do – Safari Quad Biking, Segway Tours, e-Bike Safari and all of the Thrill Mountain activities like Zip Lines, Bungee Jumping, Canyon Swings and the Nepalese Bridge.
We had a really nice day out at the Casela Nature & Leisure Park. It's definitely a full day out and I wish we'd been able to spend just a bit longer there – leaving earlier in the morning to make the most of it.
Standard Casela admission is around 2900 MUR for a family of four – roughly £65 at today's exchange rate. The Family Package that we did including the animal feeding experiences, animal feed, lunch and photos costs around 5700 MUR, roughly £125. You can find out more here.