Disclosure: We were invited on this break for the purpose of this review however all opinions are my own.
On Saturday I had a very early start for Tough Mudder and so Travelodge kindly invited Lauren and I to stay with them the night before at their London Clapham Junction hotel. Just a few minutes walk from Clapham Common it was perfectly situated for our trip and I don't think I've ever stayed in a Travelodge before.
I parked easily in the Asda Clapham Junction car park, a stone's throw away on Lavender Hill. It's £10 for 24 hour parking but you do need change for the parking machine. Clapham Junction station is also really accesible by public transport, being a real hub in South London.
I checked into the hotel easily and was pleased with the hotel security. The main doors lock at 10pm and are only accessible by using your room key card. Access to the main hotel from reception is also only accessed by your key card.
The room was on the 4th floor and there were two lifts as well as the stairs. Our room was right next to the lifts and I thought that may have made it noisy – with people coming and going but we didn't hear any noise from inside the hotel throughout our stay.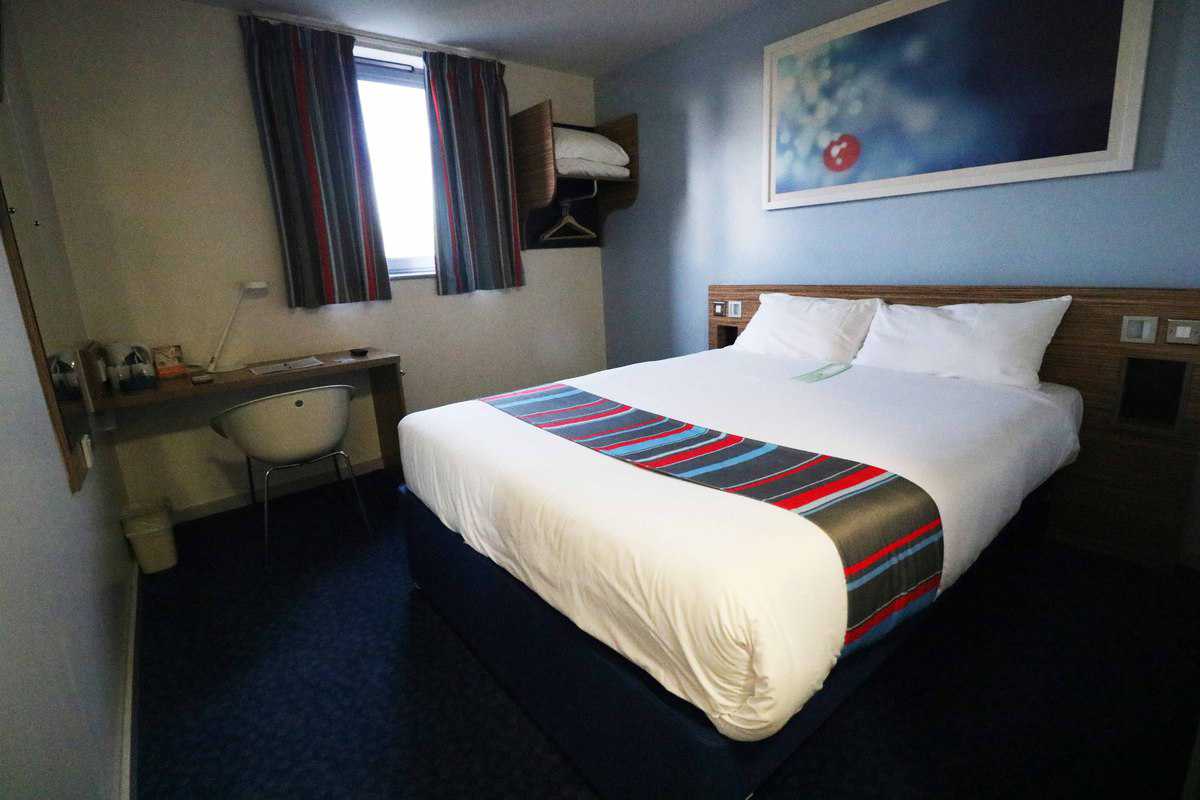 The room was clean and had everything we needed. There were plenty of fresh towels, toiletries in the shower and tea and coffee making facilities with more tea and coffee supplies available at reception. There was a TV with freeview and hair dryers are also available on request.
Our room was a standard double. The Clapham Travelodge also has new Super Rooms which include a Lavazza coffee machine, an improved shower and range of pillow options, more charging points including USB chargers, a bigger TV, blackout curtains and a hair dryer and ironing board as standard.
The Travelodge Clapham Junction hotel doesn't have a restaurant or bar. It does offer breakfast boxes at £5.25 each. We didn't have them as part of our stay but they include cereal, milk, orange juice and a muffin.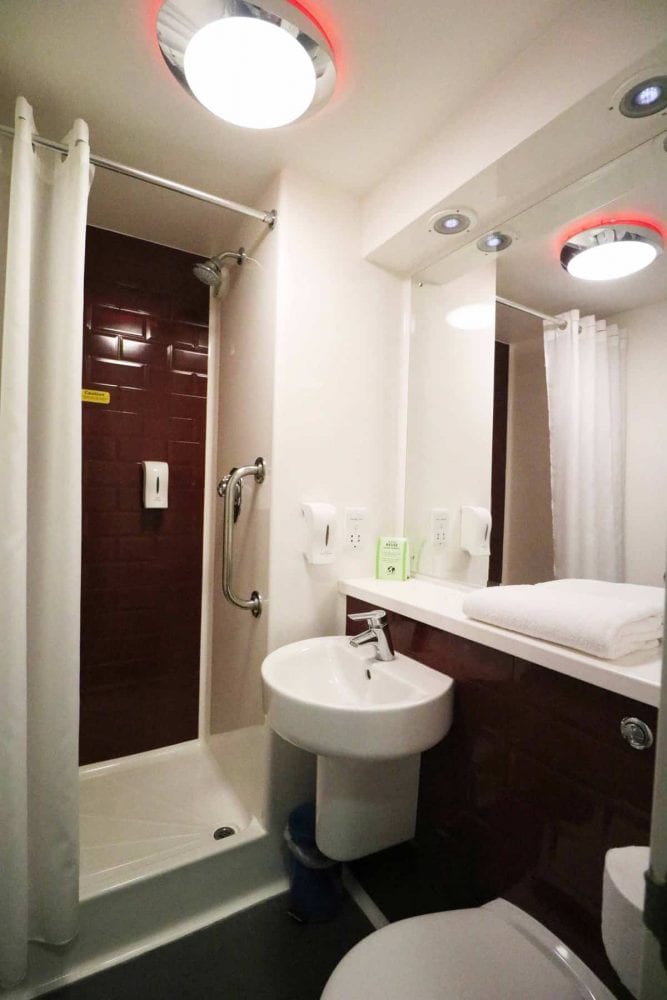 The hotel had wifi available which is free for 30 minutes and then costs £3 for 24 hours after that. We only used it for the first free period and it was perfectly adequate to check emails and browse online.
As you'd expect from a hotel in such a lively area as Clapham Junction, and with a view of Clapham Junction train station outside the window, it wasn't the quietest hotel we have ever stayed at. Clapham Junction train station is the busiest in Europe by the number of trains using it – with over 100 every hour. That being said, I fell asleep to the sound of trains and woke up to the sound of trains but still managed a good 7 hours sleep in between.