Disclosure: We were invited on this break for the purpose of this review however all opinions are my own.
We often go on adventures at the weekend and extend them by finding family friendly hotels to stay at. Last weekend we were invited to stay at the Marwell Hotel by Hampshire's Top Attractions who wanted us to get a feel of what Hampshire had to offer families looking for days out of a break away. As a family we don't get a huge amount of time together and so this was very much a welcome break.
We spent the day at Manor Farm and Country Park before heading to the hotel ready for check in at 3pm. The hotel looked really welcoming and had plenty of free parking on site. Our room was ready on arrival and we were given all the info we needed before being pointed in the direction of our room.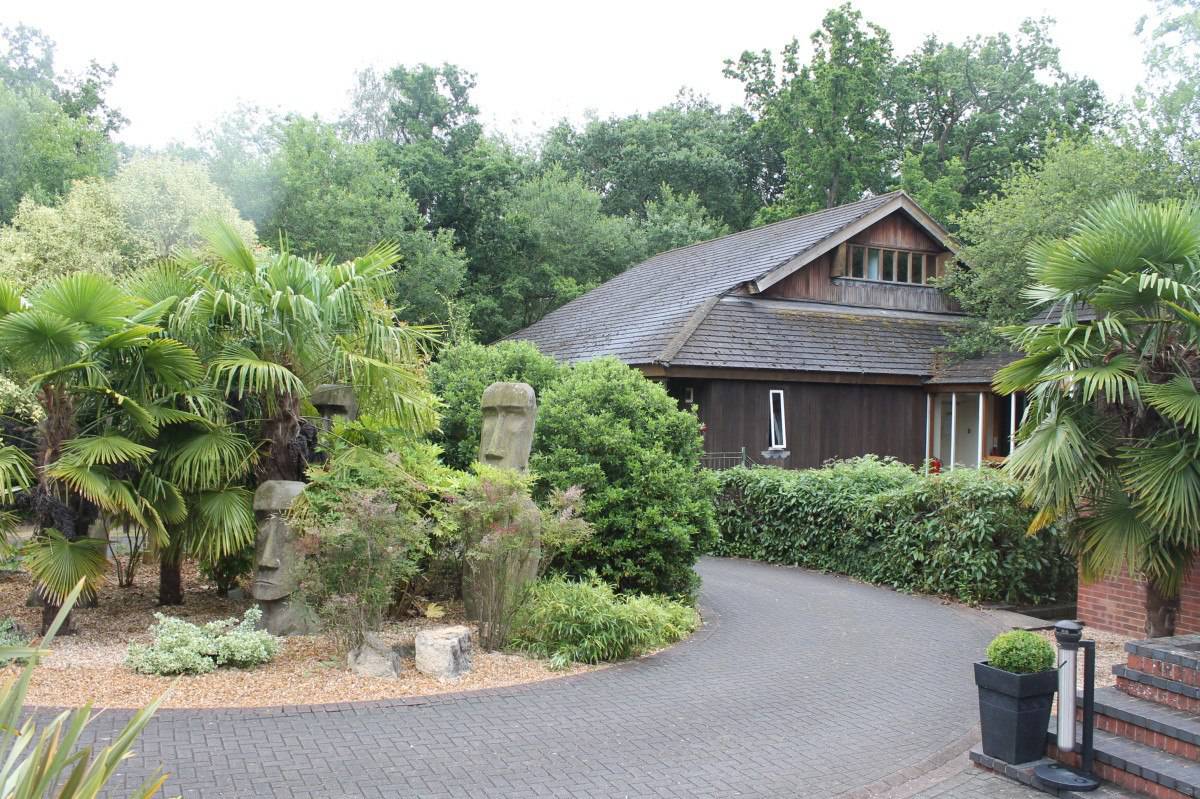 What's it like staying at the Marwell Hotel as a family?
Our room for the night was an Executive Family Room which comes complete with bunk beds for the kids and activity packs as well as ample tea and coffee making facilities – including a french press much to Dave's delight!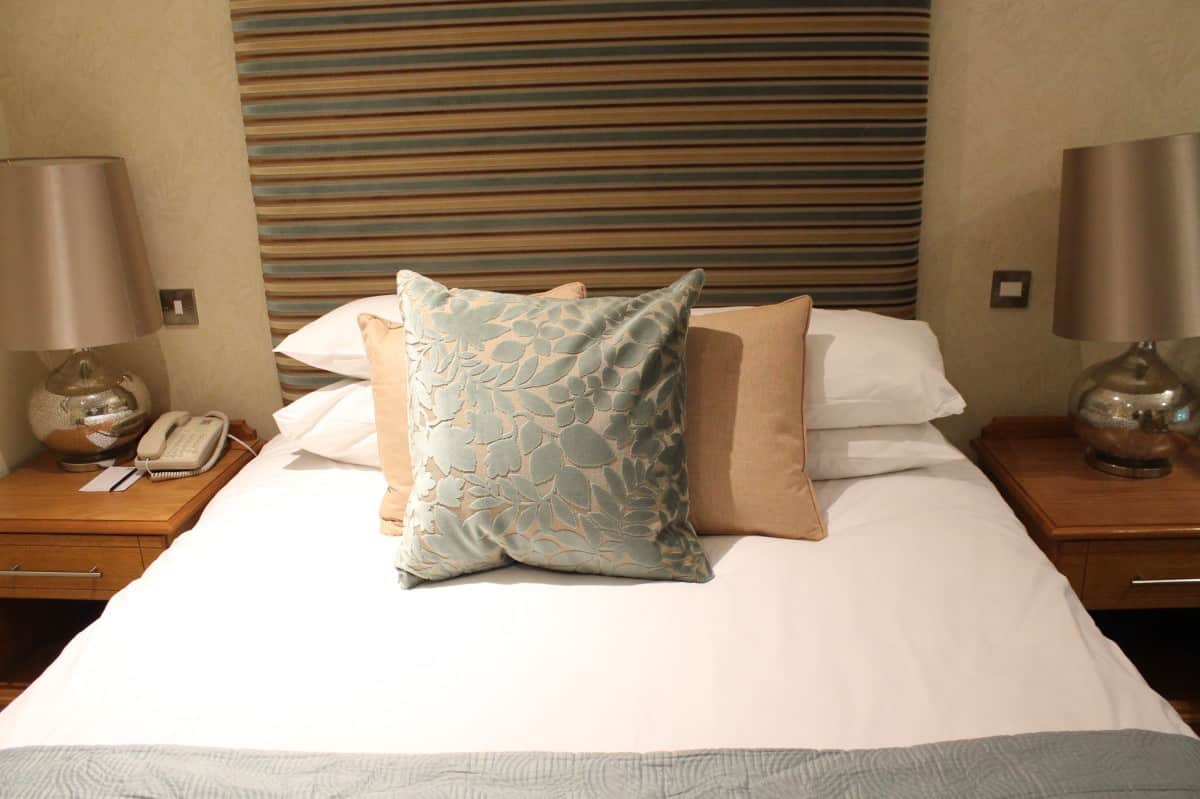 There were also complimentary toiletries which always make a one night break that much easier – and nicer! The bathroom was compact but functional and the room came with a hairdryer, iron and ironing board plus free wifi. Room service was available if we wanted it too.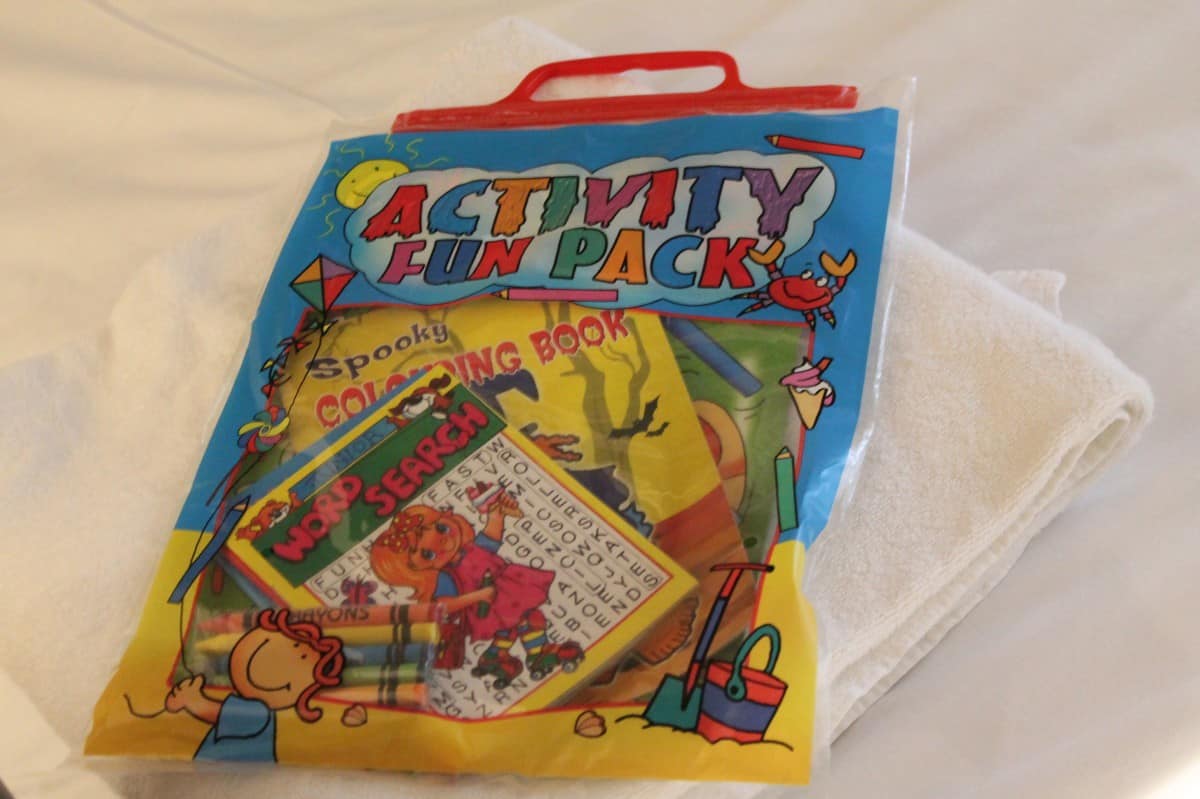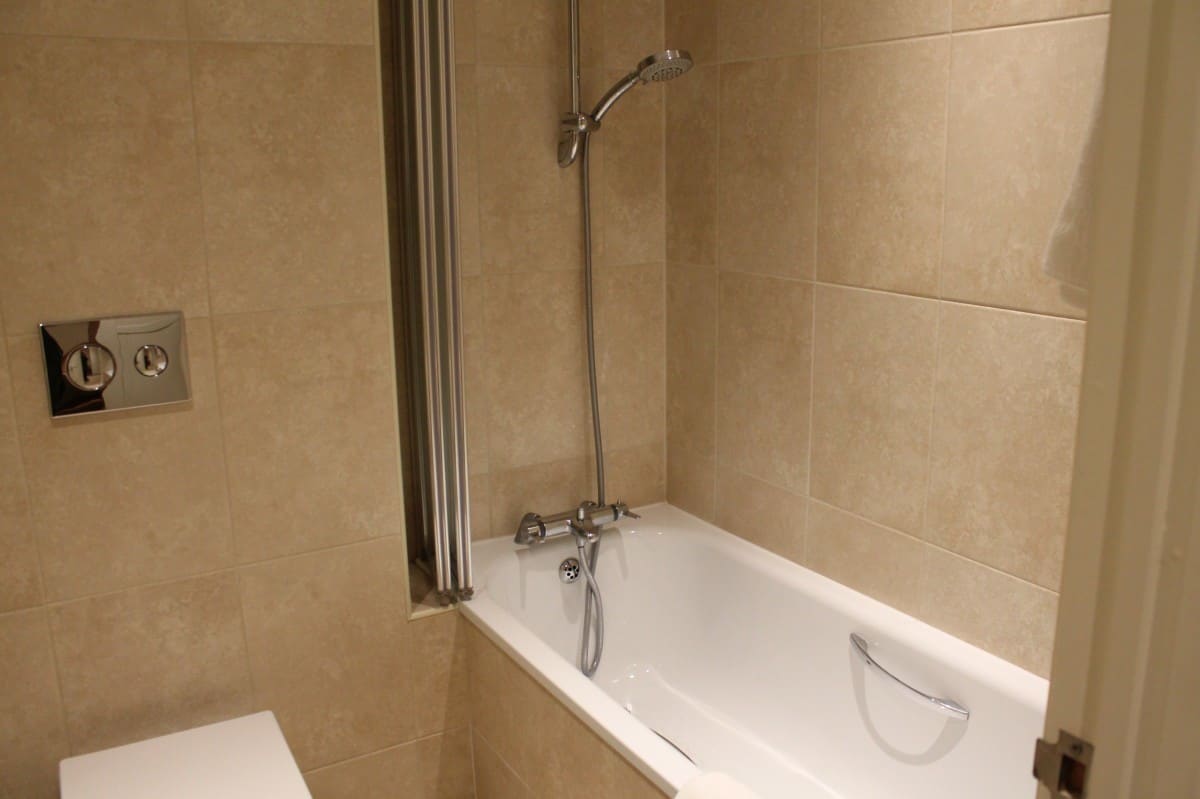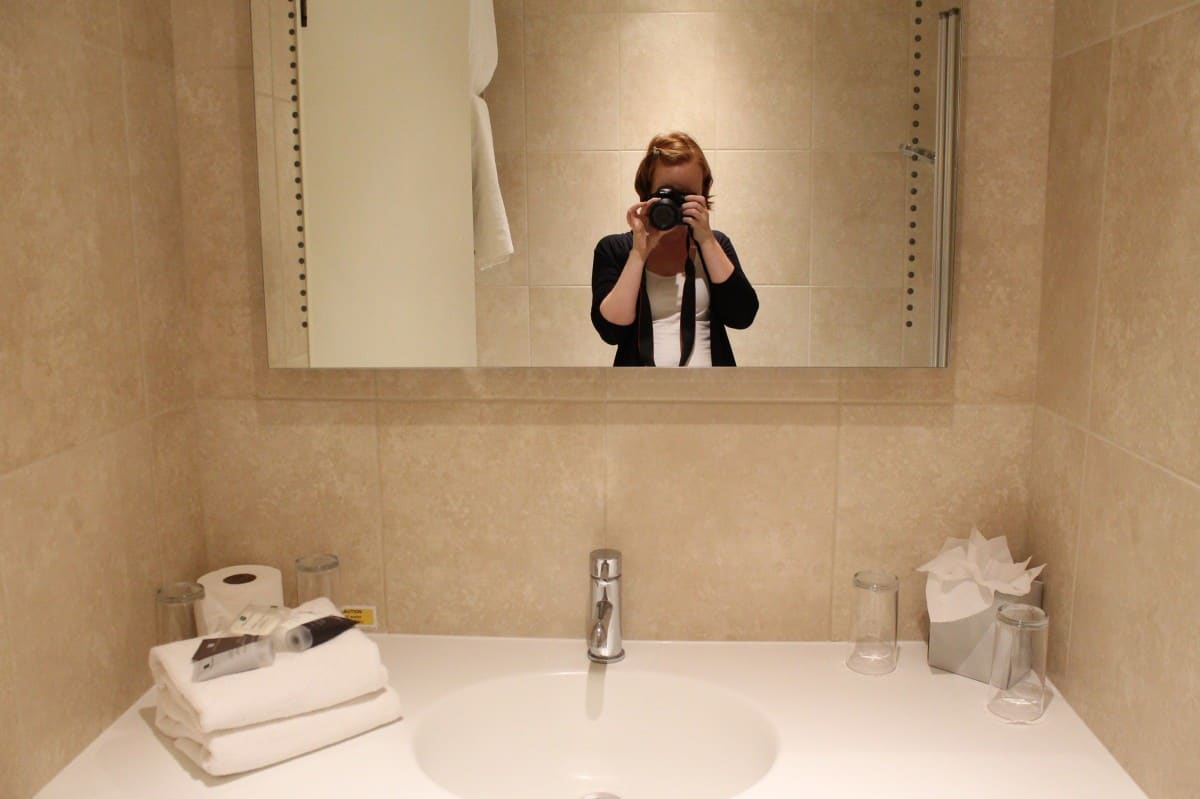 The Marwell Zoo hotel rooms are located in blocks which are accessed through glass sided corridors and each block has stairs to upper levels. This gives a treehouse feel, especially as the blocks are surrounded by forest and the whole hotel felt as though it were in the middle of nowhere – even though it had Marwell Zoo next door!
One thing that was slightly odd though was the 'balcony' outside the room. Instead of a balcony it was a communal walkway that went past each room and our balcony doors all opened out onto it. This meant we couldn't leave our door open a crack overnight or even really get changed in the main bedroom area without closing the curtains first. Not a big deal – once we realised they were all connected!
What are the facilities like at the Marwell Hotel?
After unpacking we went straight to reception to make use of the leisure facilities – picking up towels there before heading to the pool. The changing room lockers need £1 coins which we didn't realise but there were tables and chairs to leave your belongings at next to the swimming pool.
The pool was a good size for a hotel and there were floats for the children to use – a great benefit and something the children loved. There was also a little gym and a jacuzzi but we didn't use either.
After our swim we went back to our room to relax before dinner. The room had Sky HD which was great for keeping the kids entertained and LP loved being on the top bunk of her bunk bed! We had brought a bed guard with us for Little Man but hadn't thought that the bunks may not be against a wall – we put cushions on the floor next to the bed and hoped for the best.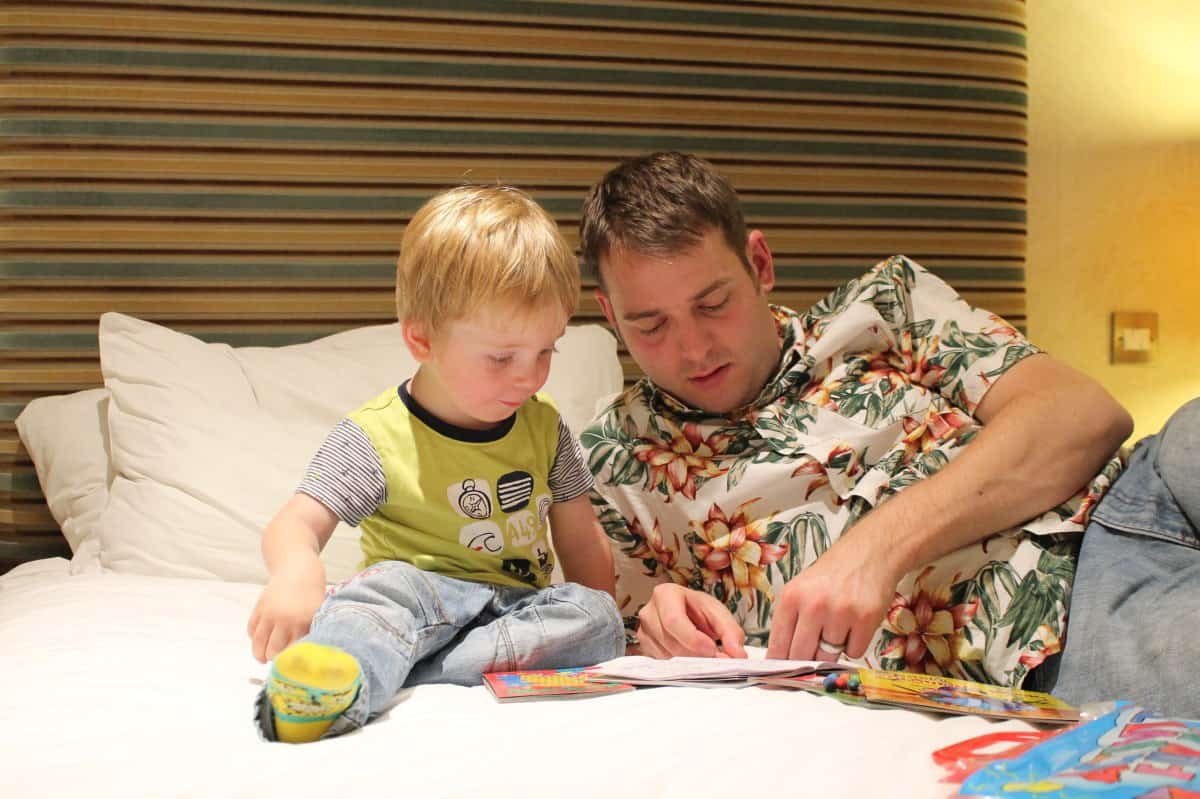 What was dining like for families at the Marwell Hotel?
Dinner in the hotel Dining Room was nothing short of immense. We had three courses of what can only be described as Masterchef style food with such great flavours and incredible presentation.
Over three courses we had everything from rabbit to ham hock, duck to lamb and salted caramel to strawberry cheesecake. The menu leaves you wanting everything and not knowing what is going to appear in front of you and the service was also first class.
Considering we had two small children with us the service couldn't have been better and we haven't had a meal as enjoyable as a family when dining out in a very long time – if ever. This was a definite highlight of our stay.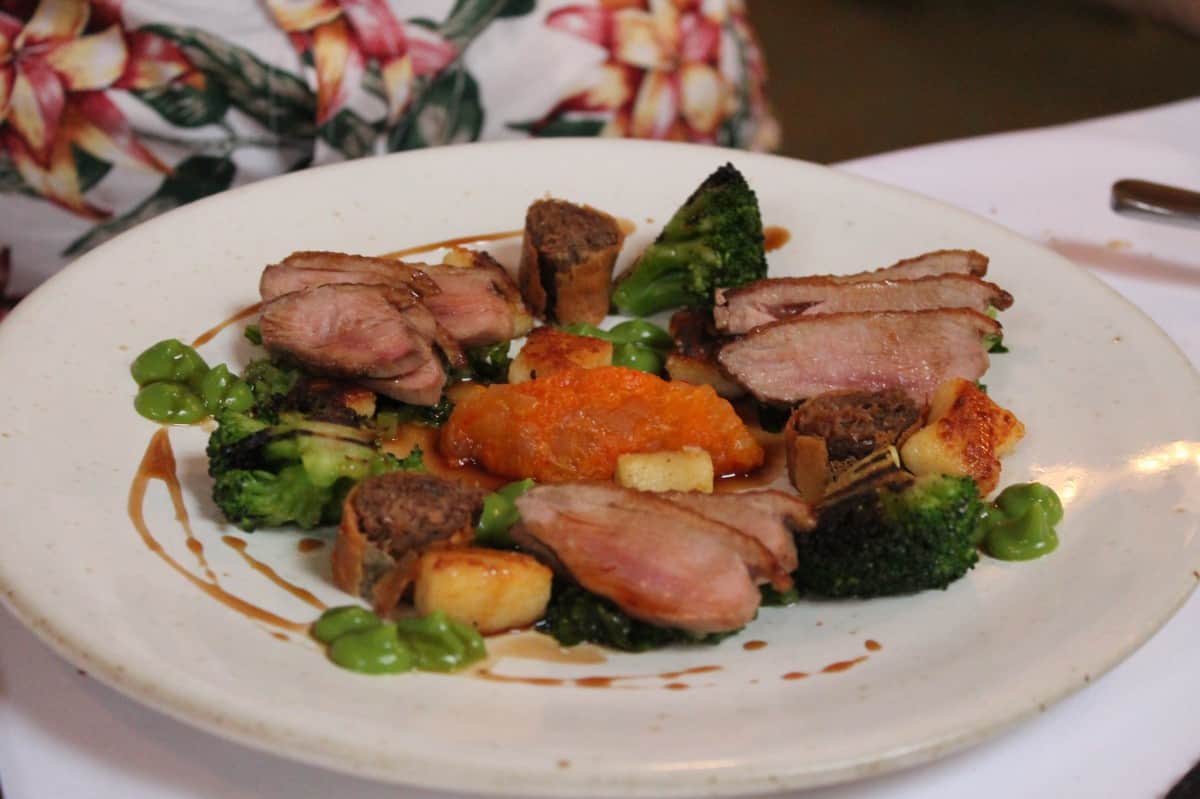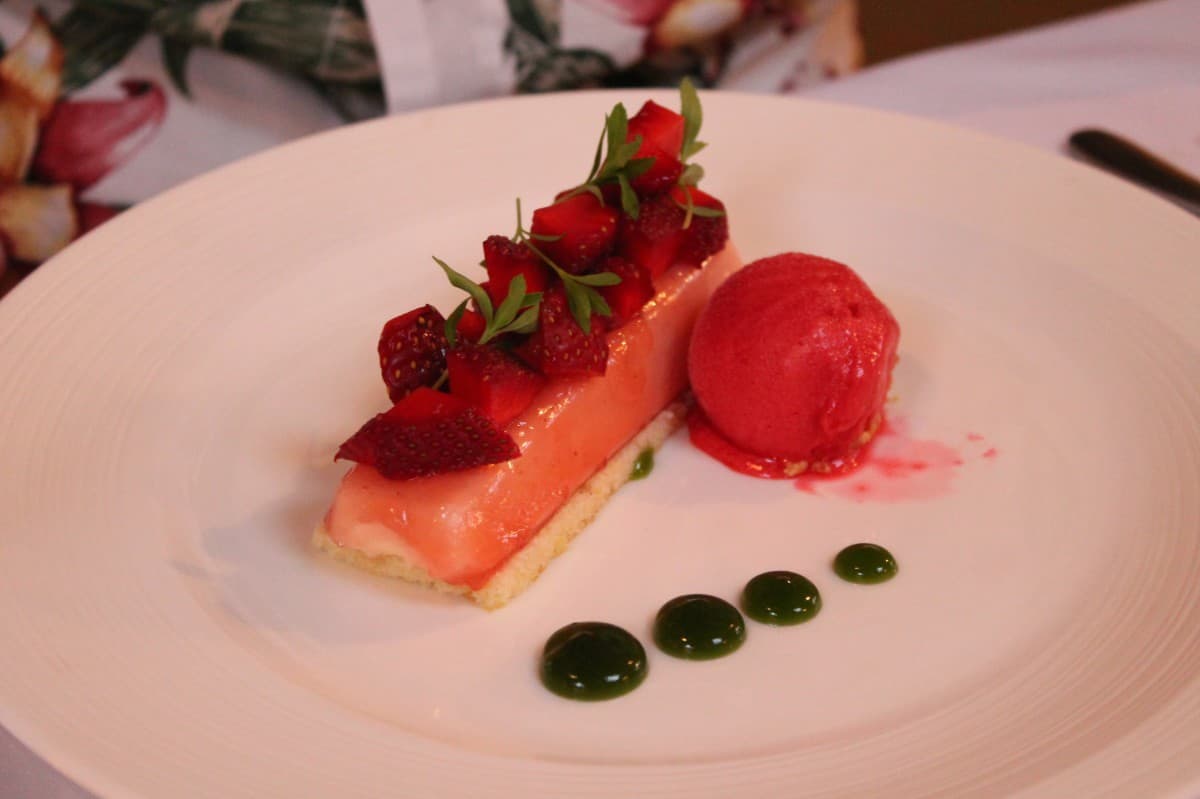 The children's menu was also fantastic with great choices and not just junk food – a healthier spin on some children's favourites and the kids couldn't have been happier – garlic bread, cheese and tomato pasta and a huge chocolate brownie and ice cream. I would have been happy with their menu too!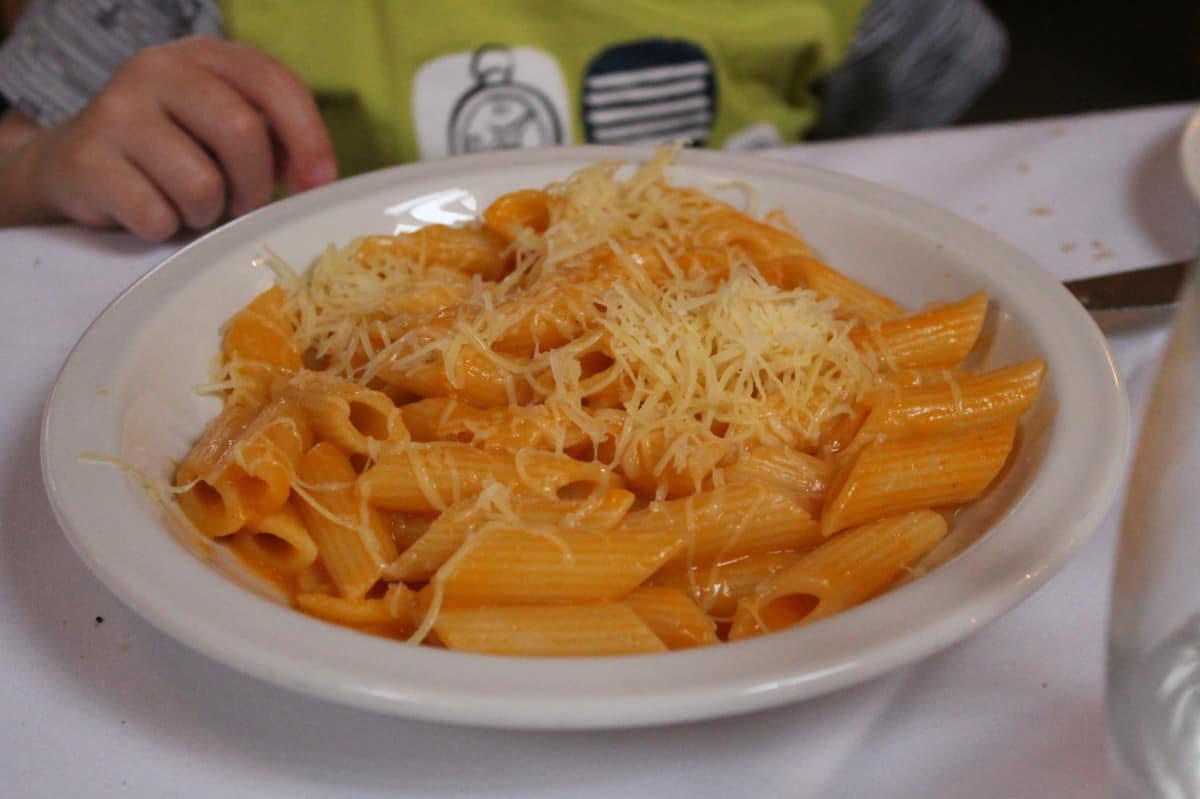 The actual night in the hotel could have been better but not really through anything Marwell Hotel could have improved. The beds and pillows were comfortable but the room was really very hot. There were two fans in the room when we arrived to combat that but unfortunately the children wouldn't sleep with them on.
Apart from that Little Man fell out of bed once and ended up asleep but with his legs and bum hanging off the side of the bed more than once. I think the only thing that could have been improved would be if the bunks were positioned against a wall so that one bed guard would be sufficient.
What was breakfast like?
In the morning breakfast was really nice with a good selection of cooked and continental options served as a buffet – and served until 10am! We checked out before breakfast and the process was seamless. All in all our stay at the Marwell Hotel was great – they were very well suited to families, couples or even business people travelling solo.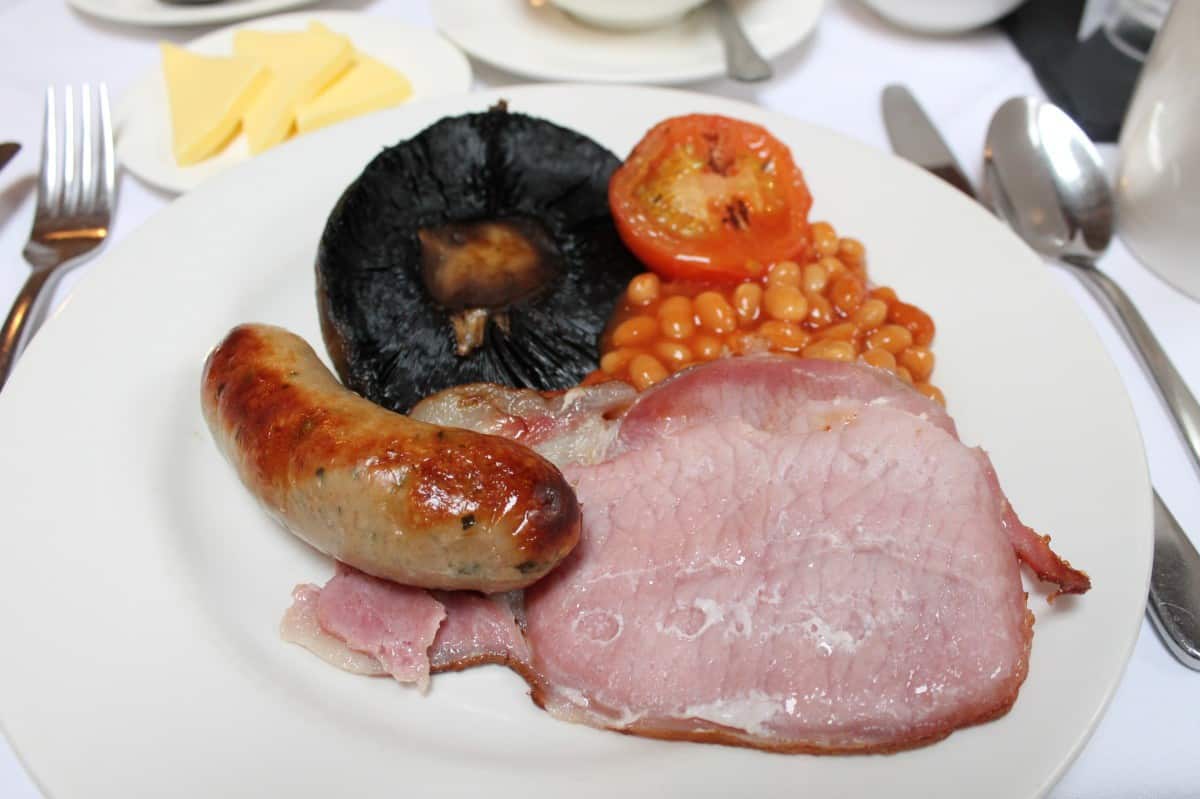 The hotel had great facilities and looked fantastic with really lovely communal areas as well as a snug with video games for children to amuse themselves whilst adults are having dinner or in the bar.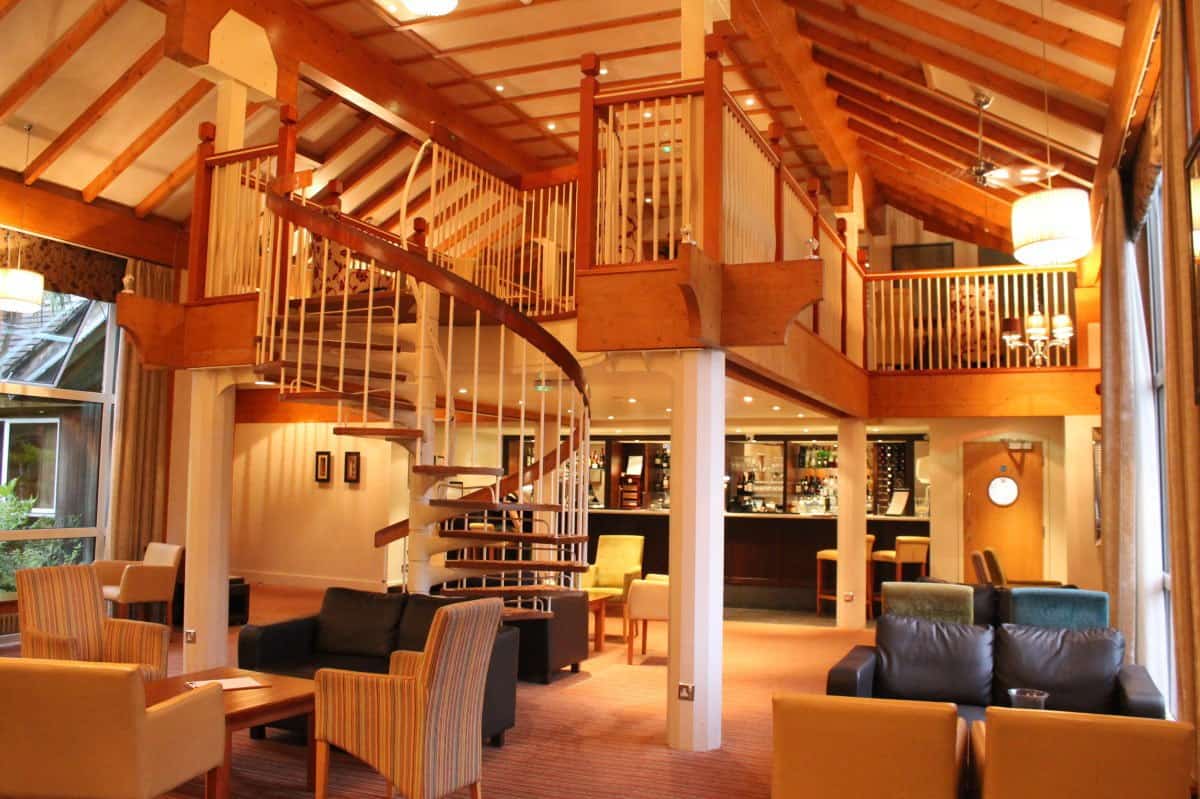 I really can't fault our stay and my only comment of improvement would be to put the bunks against a wall. Other than that I would give Marwell Hotel full marks and would not hesitate to recommend it as somewhere lovely for a weekend away, the perfect place to stay if visiting Marwell Zoo or as a base to explore Marwell wildlife and more of what Hampshire has to offer.