Disclosure: We were sent the featured products for the purpose of this post however all opinions are my own.
This post contains affiliate links and I may receive commission if you visit a link and buy something. Purchasing via an affiliate link doesn't cost you any extra, and I only recommend products and services I trust.
Like the majority of families across the country the children have been at home with me since schools closed. We've had so much work set by the school but as all the children's clubs are cancelled too we've had so much time to fill. Canal Toys sent the children some activities to help keep them entertained during this strange time.
Canal Toys have created many ranges of activity toys and crafts for children of all ages and we've featured them in many gift guides over the last couple of years. They have big kits and smaller products making them perfect for stocking fillers, pocket money purchases or gifts at any time of the year.
The first product we tried was the So Slime DIY Vanity Case, containing everything you need to create slime at home. The case has sachets of powder, a spatula, sprinkles and pots to make the slime in as well as the vanity case to store everything inside and stickers to decorate it with too.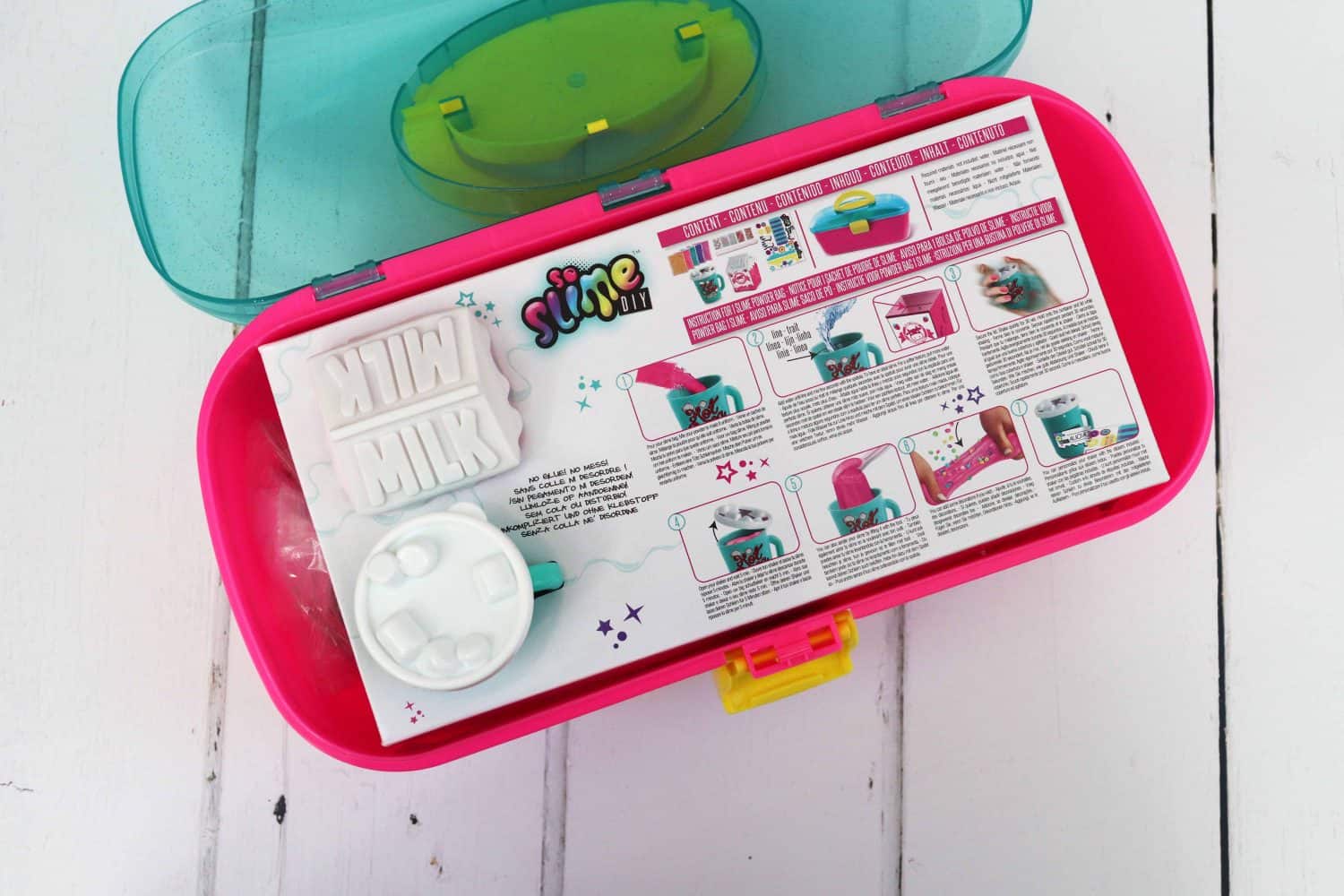 The slime was so easy to make – pour the mixture into the pot, add water up to the fill line, stir and then shake. The milkshake style pot did leak when we tried to shake it so we stuck to just stirring and it worked well.
Both children made slime, Little Man added sprinkles to his and they have been stored in the soda and milkshake pots since. They can get them out, play with them, stretch them, pull them and then put them back again until their next slime installment.
Next we tried the Style 4 Ever Cryst-A-Gel Jewellery Studio. This set lets you create all different kinds of jewellery in your own home. It comes with different gel colours, sparkles and a whole studio to use to create anything you can imagine.
The jewellery studio was easy to put together and the children had great fun squeezing gel into each of the moulds to create jewellery pieces. They had the ability to make necklaces, rings and bangles of different shapes and styles.
The pieces have to be left to dry and although the instructions suggest a two hour drying time we left ours overnight. A day later we were able to take out a couple of pieces from the moulds but they are still tacky to the touch and others haven't set. This seems to be down to how we mixed the gel, however, we took time over it and followed the instructions. The children enjoyed making all of the jewellery but it would be better if all of it had set properly.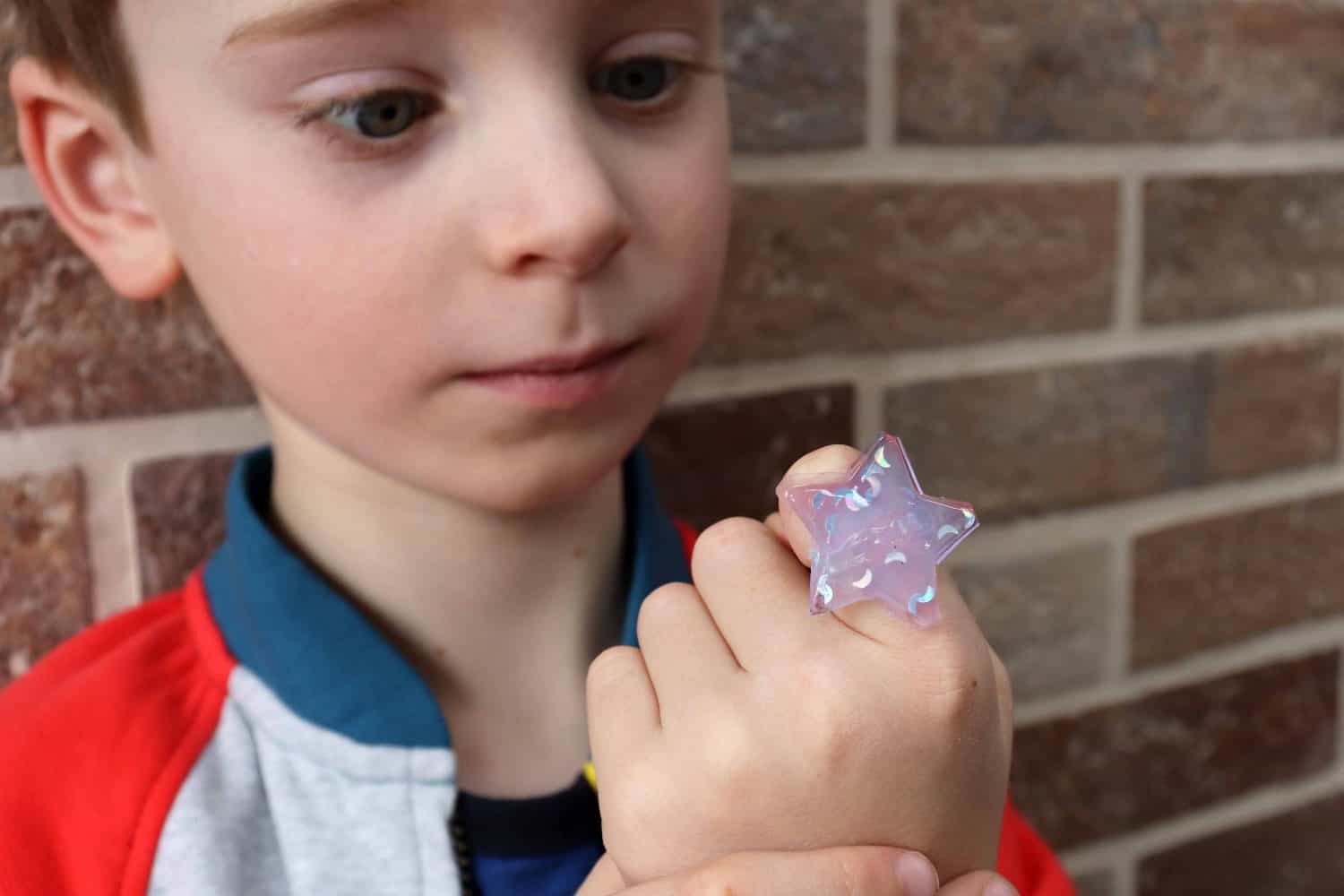 The last activity we did was the So Bomb DIY Vanity Case which includes everything you need to create bath bombs at home. The children couldn't have been more excited!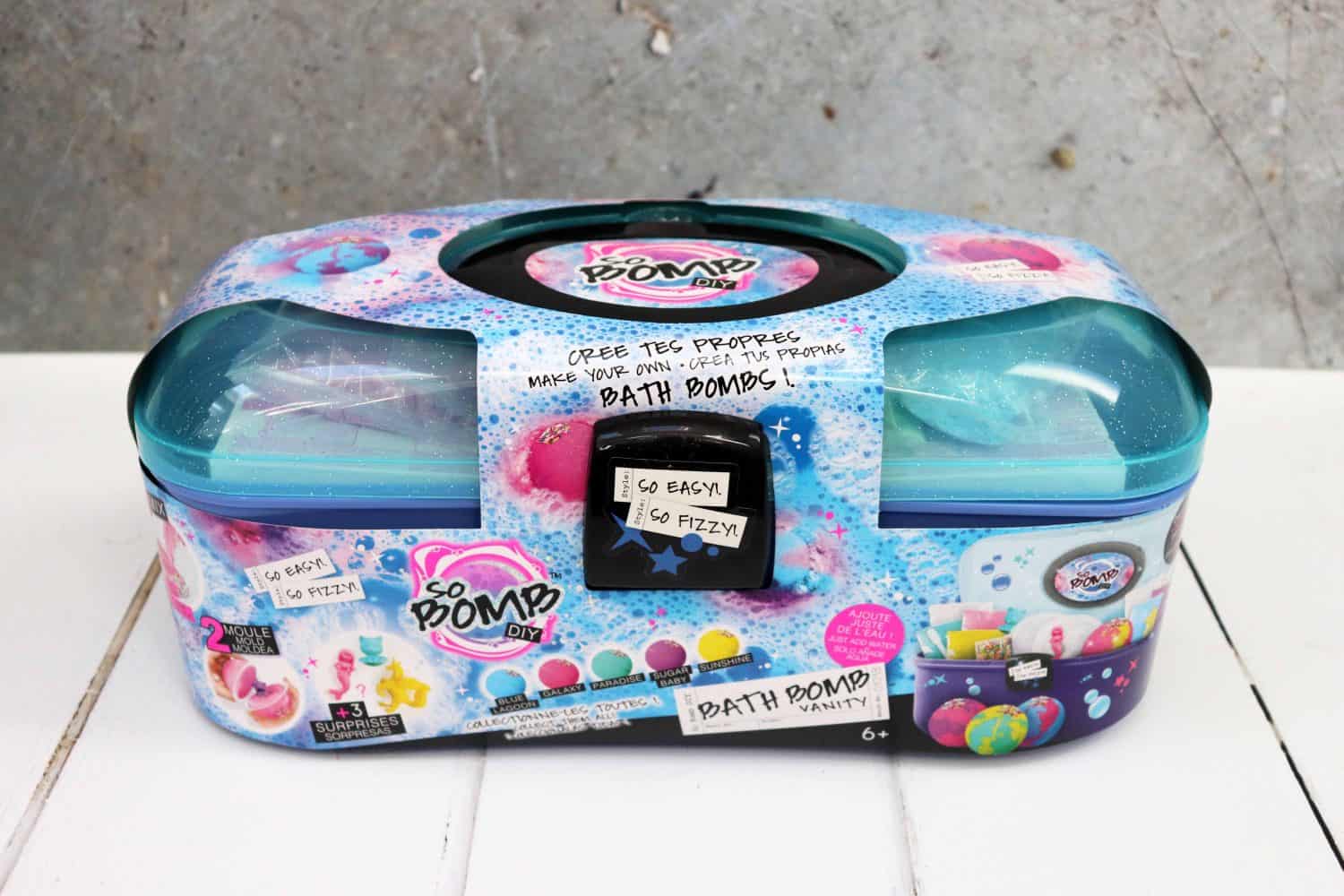 Making bath bombs at home turned into the children's favourite activity. They mixed the two parts of the mixture together using a little bit of water. The first time we made bath bombs we used three bags of colour and it was enough to make at least 5 bath bombs – with two bags left for another session!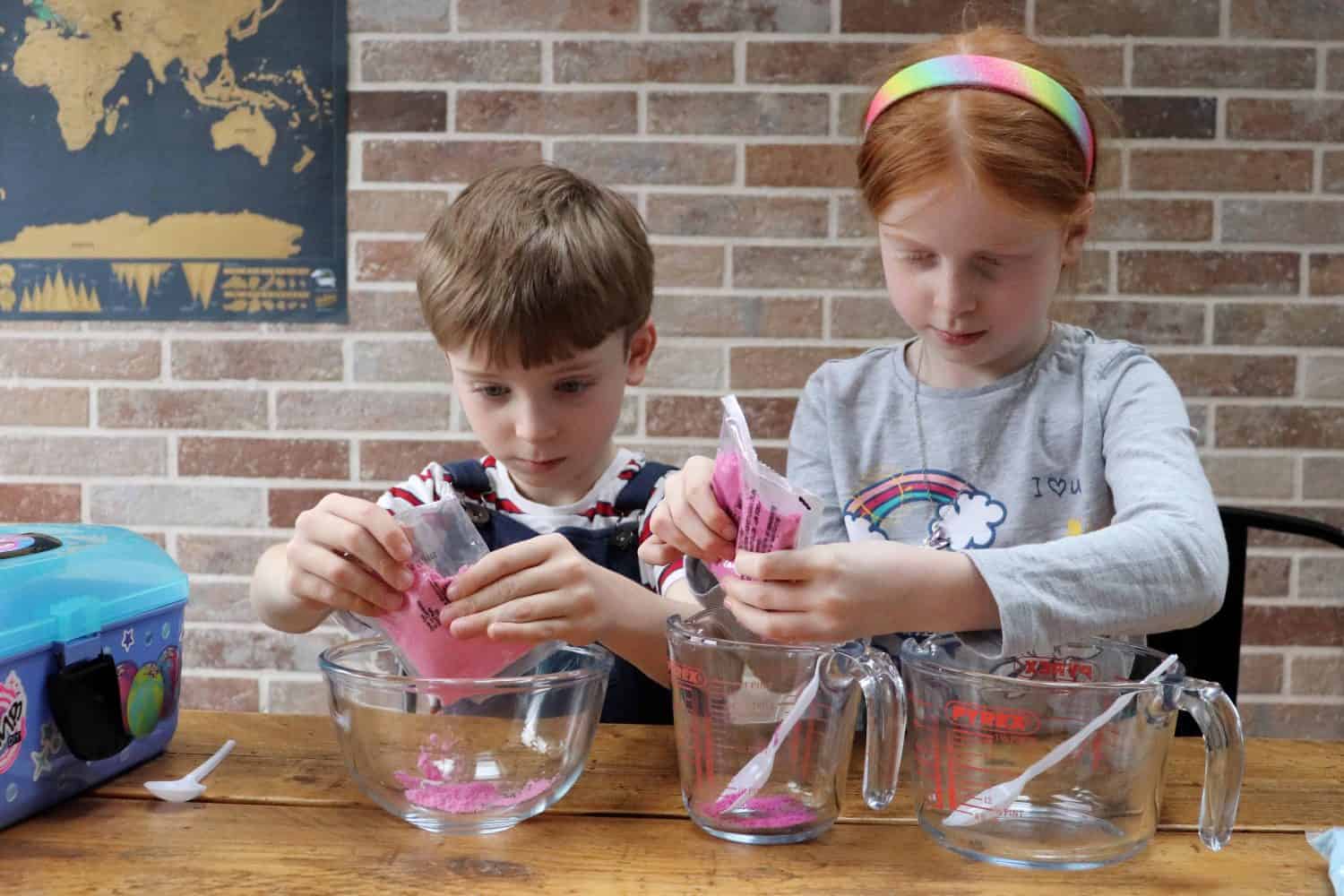 The set comes with three bath bomb moulds, sprinkles and surprises for inside the bath bombs. It also has clear instructions on which order to put things into the moulds and what colour order to fill the moulds to get different colour effects.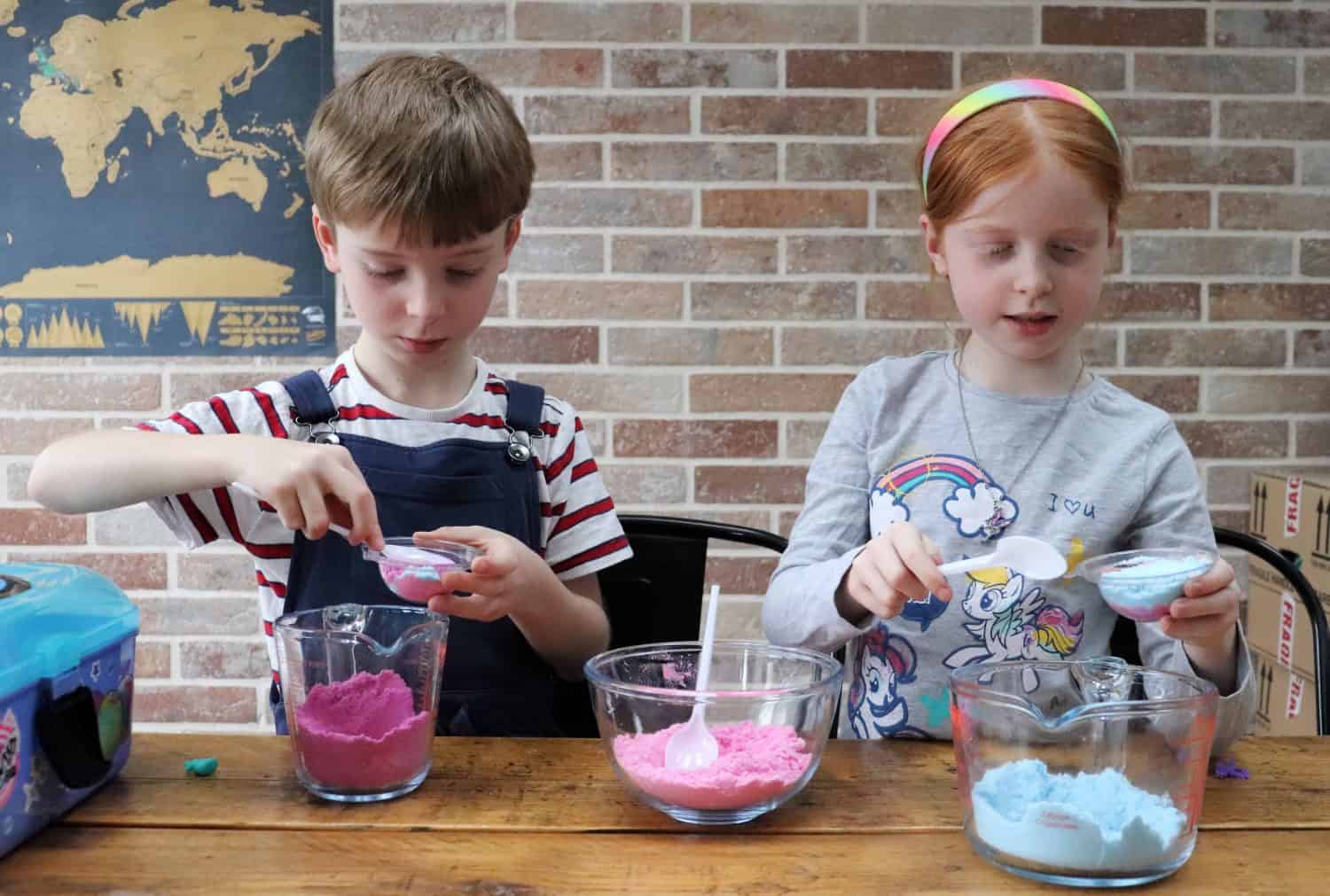 This activity the children could do pretty much by themselves and just wanted help putting the two halves of the mould together at the end. Once the moulds were closed we left the bath bombs for two hours by which point they'd shrunk slightly and hardened into usable bath bombs.
The children loved making bath bombs. It was such a fun and useful activity and the sort of thing that children could make to give as gifts or just enjoy themselves.
Over the last couple of weeks the children have really enjoyed working through the range of Canal Toys activities and they still have more slime and bath bombs to make which they're really looking forward to.
If you're looking for activity inspiration you can find out more on the Canal Toys website.