Disclosure: We were sent the featured products for the purpose of this post however all opinions are my own.
This post contains affiliate links and I may receive commission if you visit a link and buy something. Purchasing via an affiliate link doesn't cost you any extra, and I only recommend products and services I trust.
I don't mind admitting that I'm a little out of touch with children's TV. I know the shows from my childhood and I know the shows that the children loved when they were toddlers – when we'd watch the same show on repeat for hours. But now that the children are a little older I lose track of what they're watching, the characters and the theme tunes. But, when the Everybody's Best Friend Waffle Soft Toy turned up at the door Little Man and LP sang me the theme tune and looked so happy. He's obviously one of the latest CBeebies TV characters and they know him far better than I do!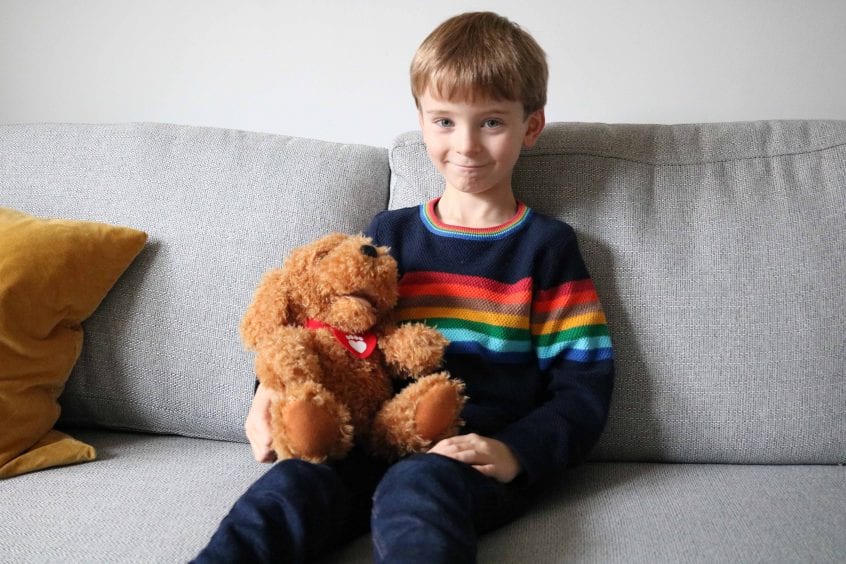 The children loved Everybody's Best Friend Waffle instantly – even before we'd taken him out of the box. You can press Waffle's paw to make him speak, sing and make sounds. He also has sensors on his head and tummy that engage when you're cuddling or petting him. He plays the show's catchy theme tune which was stuck in all of our heads every day that the children played with him. Thankfully there is an off button if Waffle Doggy gets a bit too much!
Unlike other interactive toys, Waffle is actually really soft and cuddly, having just a harder part at his base. His whole body is really cuddly like any normal soft toy and this is something Little Man especially loved. He really likes a soft toy that he can cuddle and a lot of interactive toys lose their softness in place of function. Waffle ticks every box.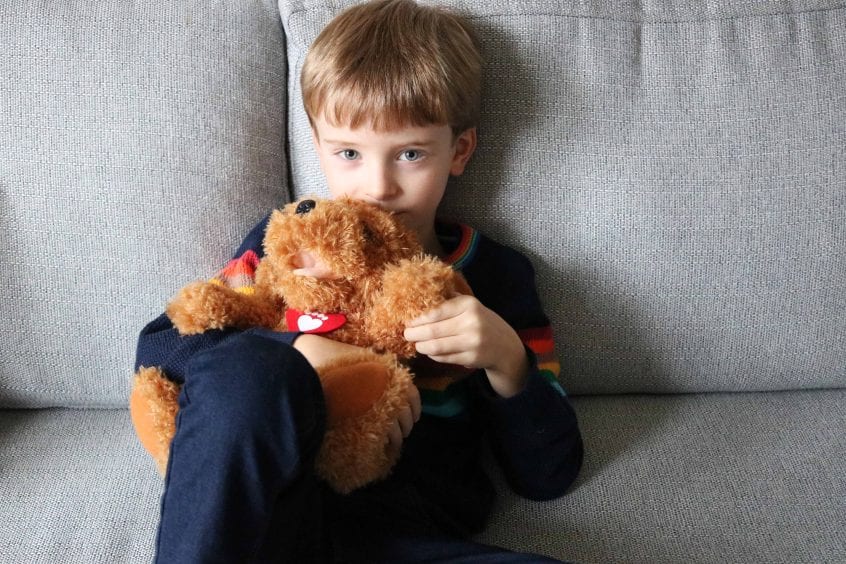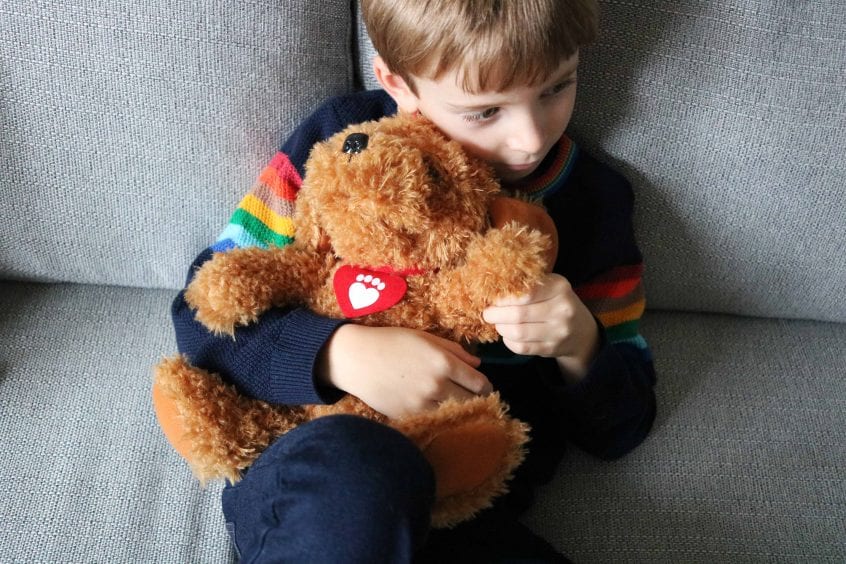 Waffles batteries are replaceable which I was pleased to see and he has 14 different sounds, phrases and songs to listen to and enjoy all voiced by Waffle from the TV show. He is also really well made, really cuddly and a great companion for any child. Fans of Waffle the Wonder Dog will really love this toy and I can see it being on many wish lists this year!
Everybody's Best Friend Waffle Soft Toy has an RRP of £29.99