Disclosure: We were sent the featured products for the purpose of this post however all opinions are my own.
Any regular reader will know how much I love treats – chocolate and cake are my downfall but I really do think that anything is fine in moderation so when Lily O'Brien's sent us their Chocolate Dessert Collection to review I knew that Dave and I would love sharing them whilst watching TV in the evenings.
Lily O'Brien's have a great range of chocolate collections with different themes and different occasions in mind. The Chocolate Dessert Collection has some of the world's favourite desserts captured in individual chocolates.
The collection has 18 chocolates in the flavours of Hazelnut Torte, Passion Fruit Posset, Banoffee Pie, Creme Brulee, Raspberry Infusion and Key Limey Pie. Each one in beautifully made and the perfect size for a bite or two. The range of flavours make sure there is at least one to suit every taste and you are bound to find your own favourite in the box.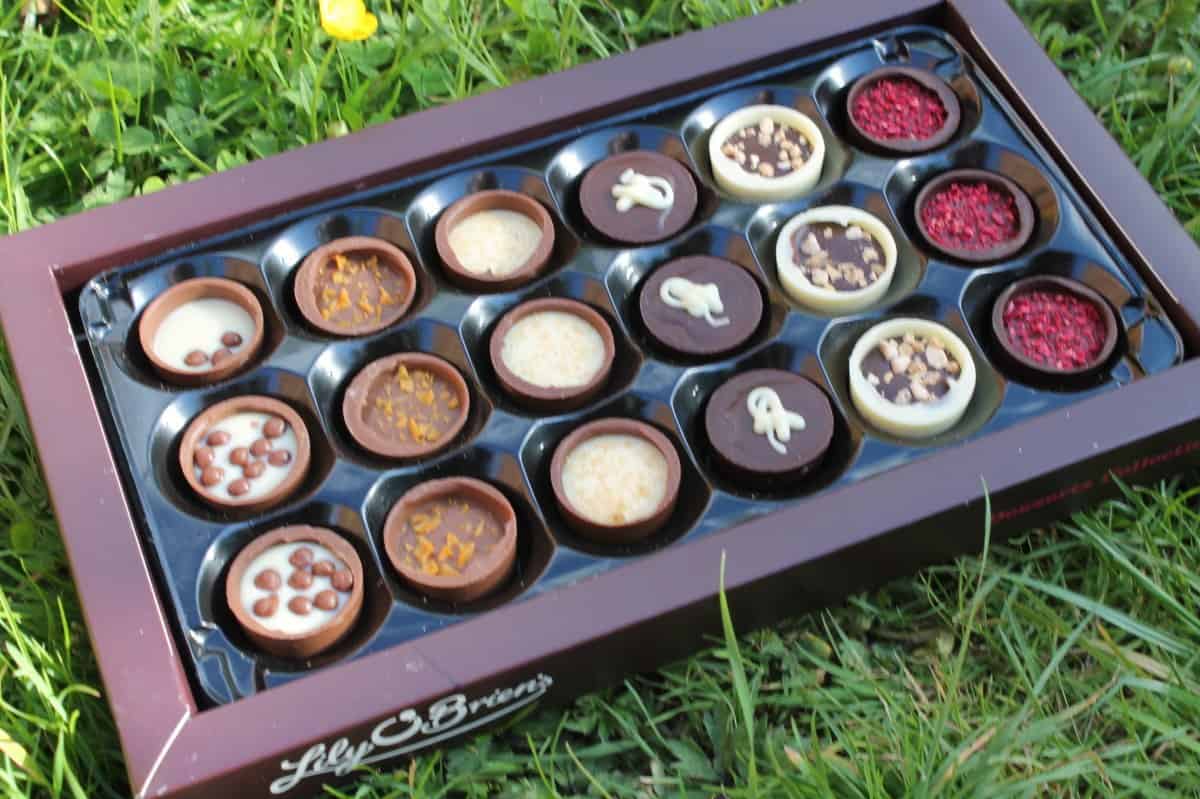 Each of the Chocolate Dessert Collection chocolates contains so many flavours that all compliment each other well and taste divine – just like the desserts they are named after. Dave and I loved the chocolates and it was just a shame that there were three of each flavour – we had to fight over the spare each time!
I have teamed up with lily O'Brien's who have given me this code WTRHS20 – you can use it for 20% off any orders excluding delivery – although it's free delivery over £30 too!