One place we really wanted to visit on our trip to Weymouth this summer was Abbotsbury Subtropical Gardens. There's so much to do in and around Abbotsbury and we'd bookmarked to go to the gardens and Abbotsbury Swannery on the same day.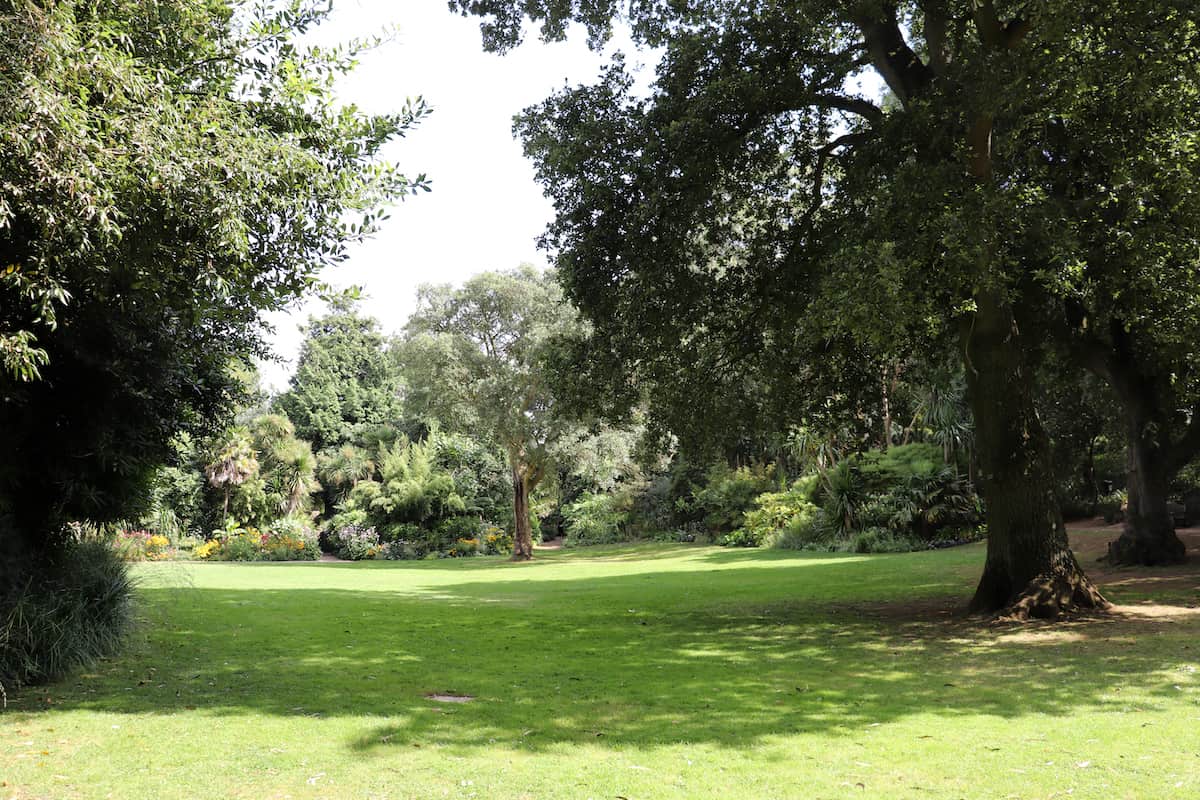 You can buy a package deal if you're visiting both attractions, with 25% off the total cost but we chose instead to use Tesco vouchers for our trip which were easy to redeem and book.
What is Abbotsbury Subtropical Gardens?
The gardens have a really long history but have been as they are today since a renovation project after the 1990 storm. The Garden is a mix of formal and informal flowers and they are famous across the world for their Camellia groves and magnolias as well as in Dorset for the Rhododendron and Hydrangea collections.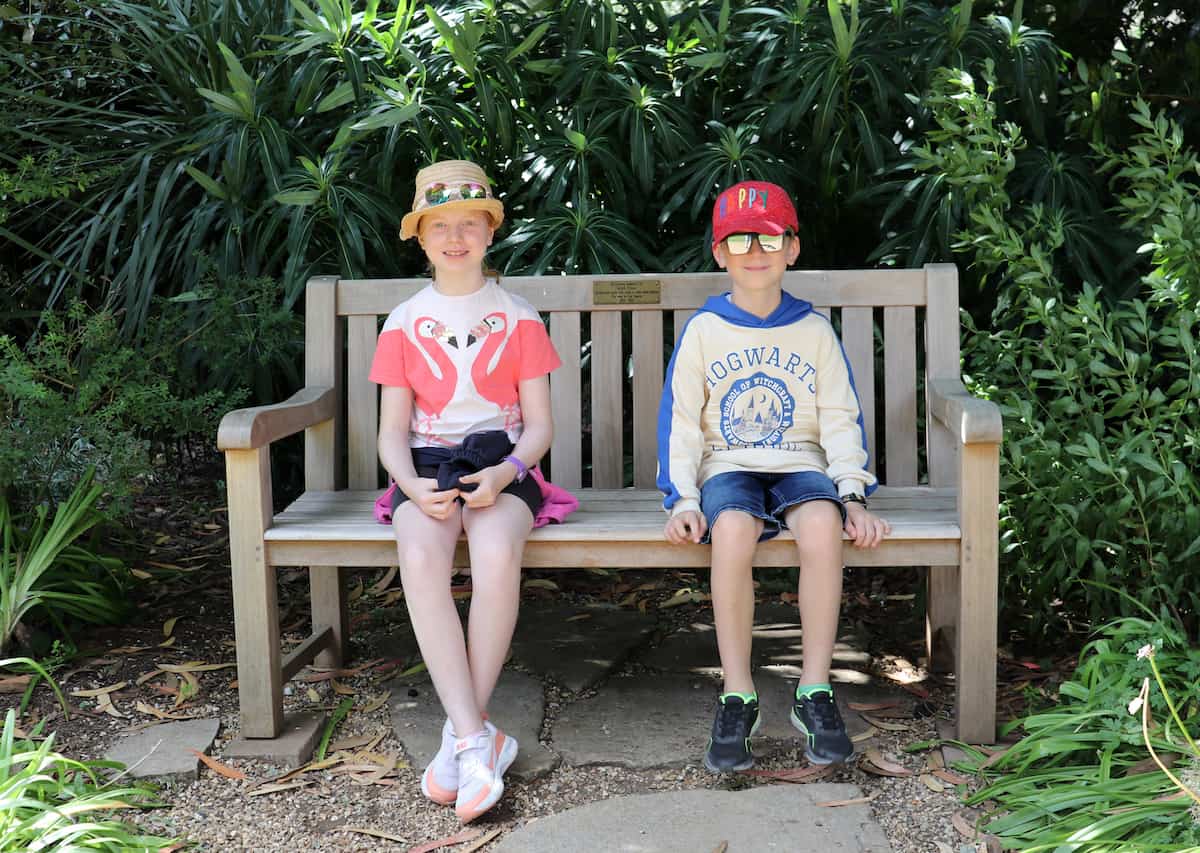 We visited Abbotsbury Subtropical Gardens in the afternoon, having been to the swannery in the morning, and it had a lovely buzz to the place – so many happy people enjoying the sunshine.
When you first arrive at the gardens you walk past the cafe and toilets before getting to the ticket office and entering the gardens. We were told the only toilets were at the cafe, there aren't any in the gardens, and then we started our trip with a handy map given to us as well.
Through the gardens there's a trail of amazing sculptures made by a local artist all in the theme of Alice in Wonderland. The children loved spotting them around the gardens and it really helps to keep them entertained and engaged.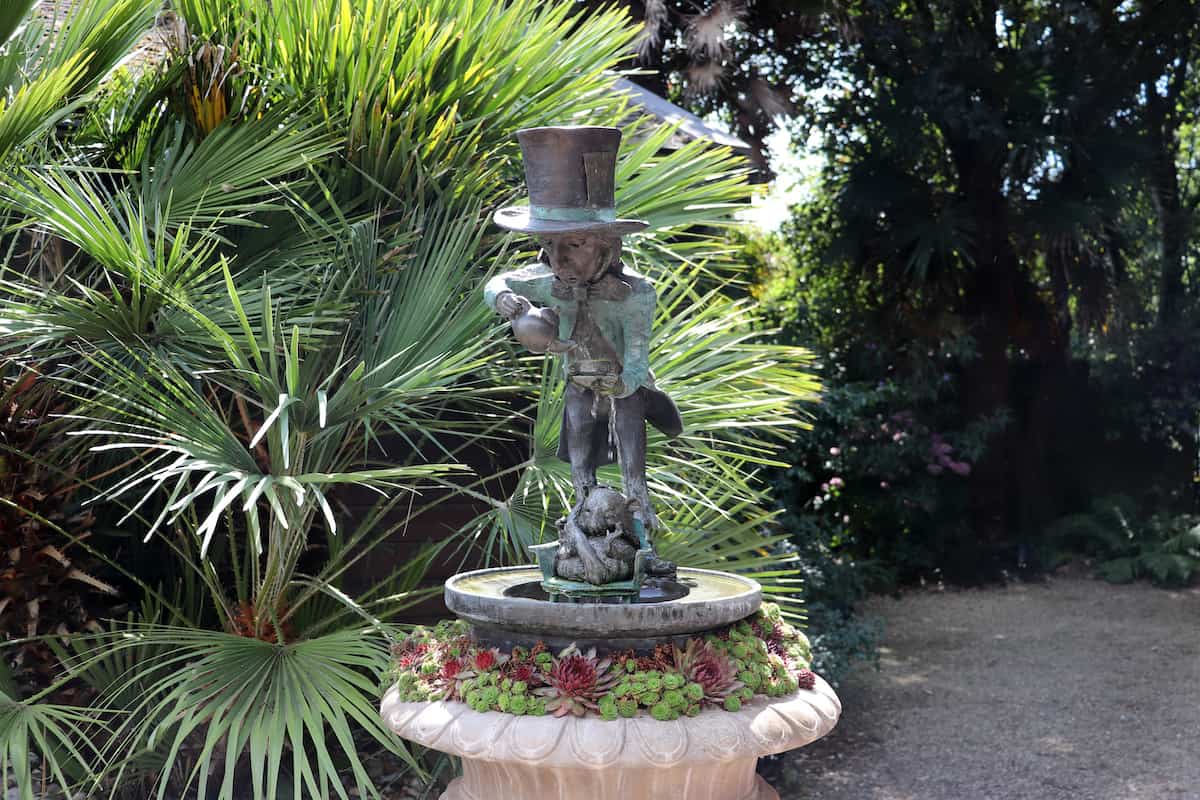 We spent a few hours at Abbotsbury Gardens and I think you could easily spend the whole day there if you wanted. There was a vague one way system in place that we followed but we also took time to look at other areas and see and do as much as possible.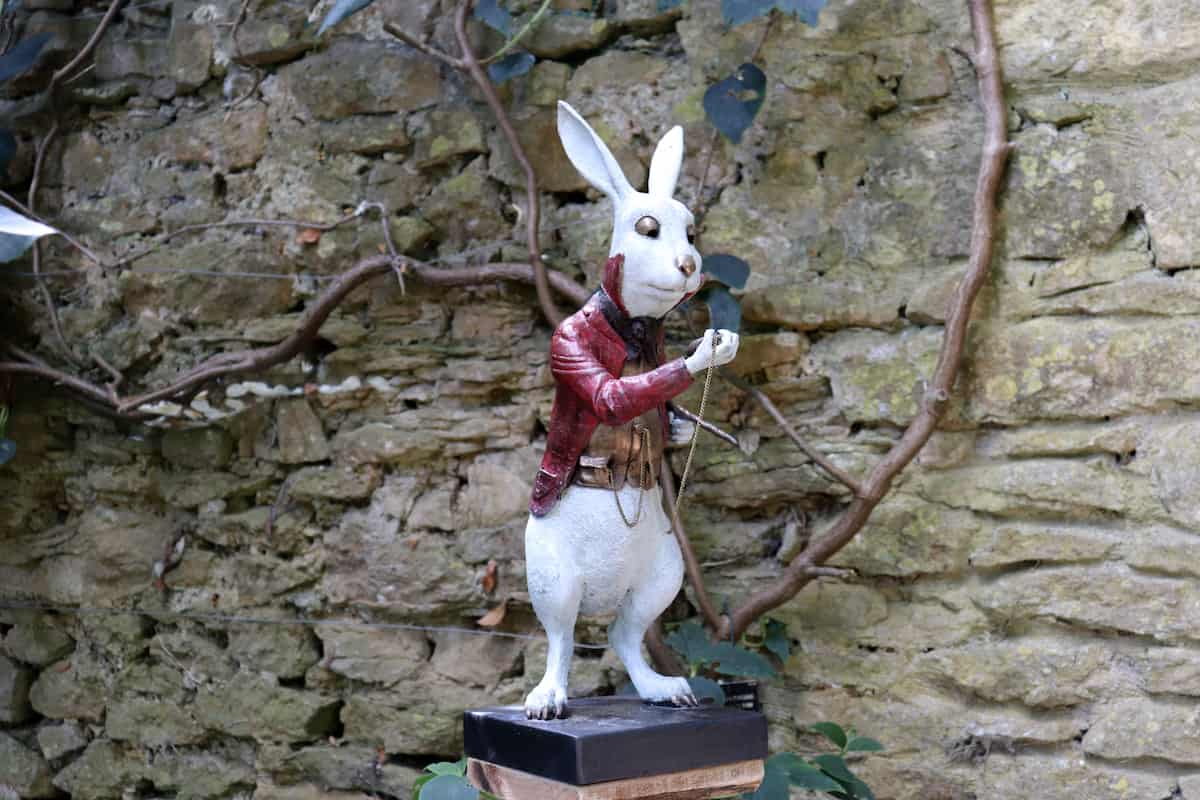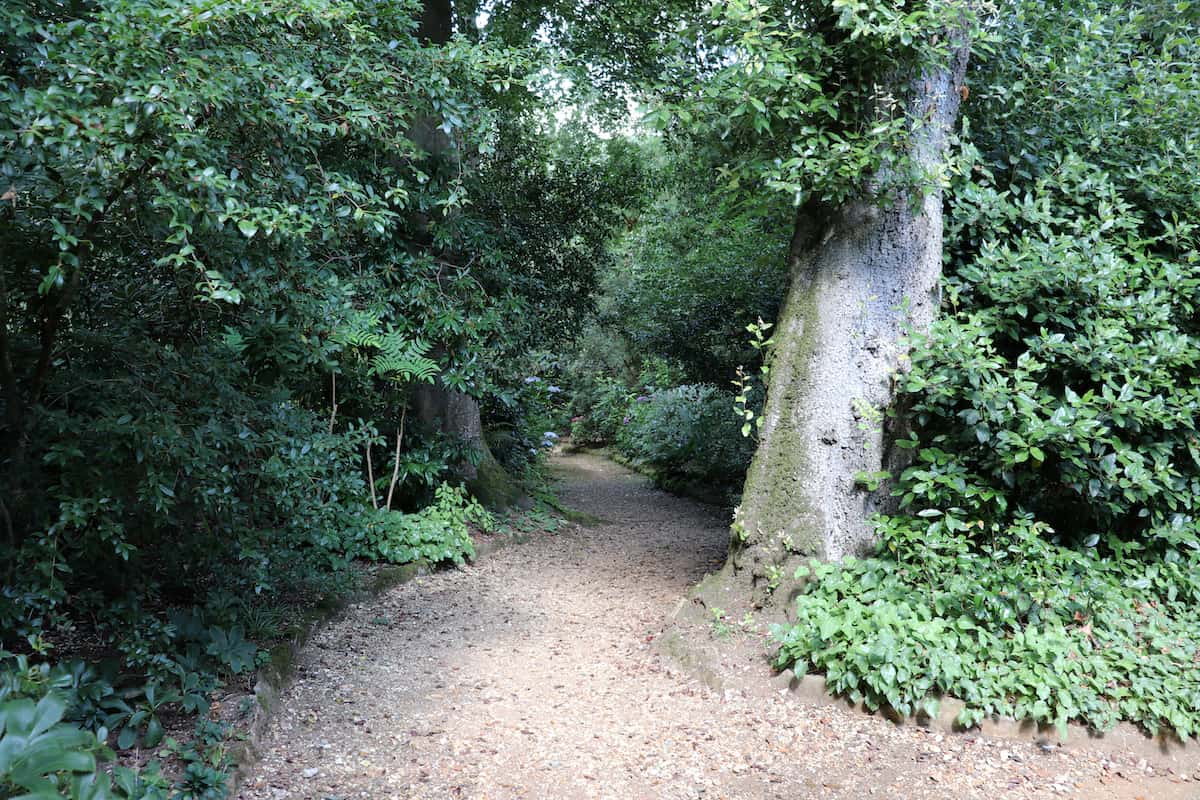 One of our favourite parts of the gardens was climbing up a big hill to see the view over the coast. It was such a steep climb but well worth it for the views over Abbotsbury Beach, Chesil Beach and the coastline in both directions.
As well as the fantastic sculptures there were also plenty of places to sit, so many plants to look at and even things like bridges and steps to add interest as we went along. The children loved the little red bridge we found and the deer sculptures too.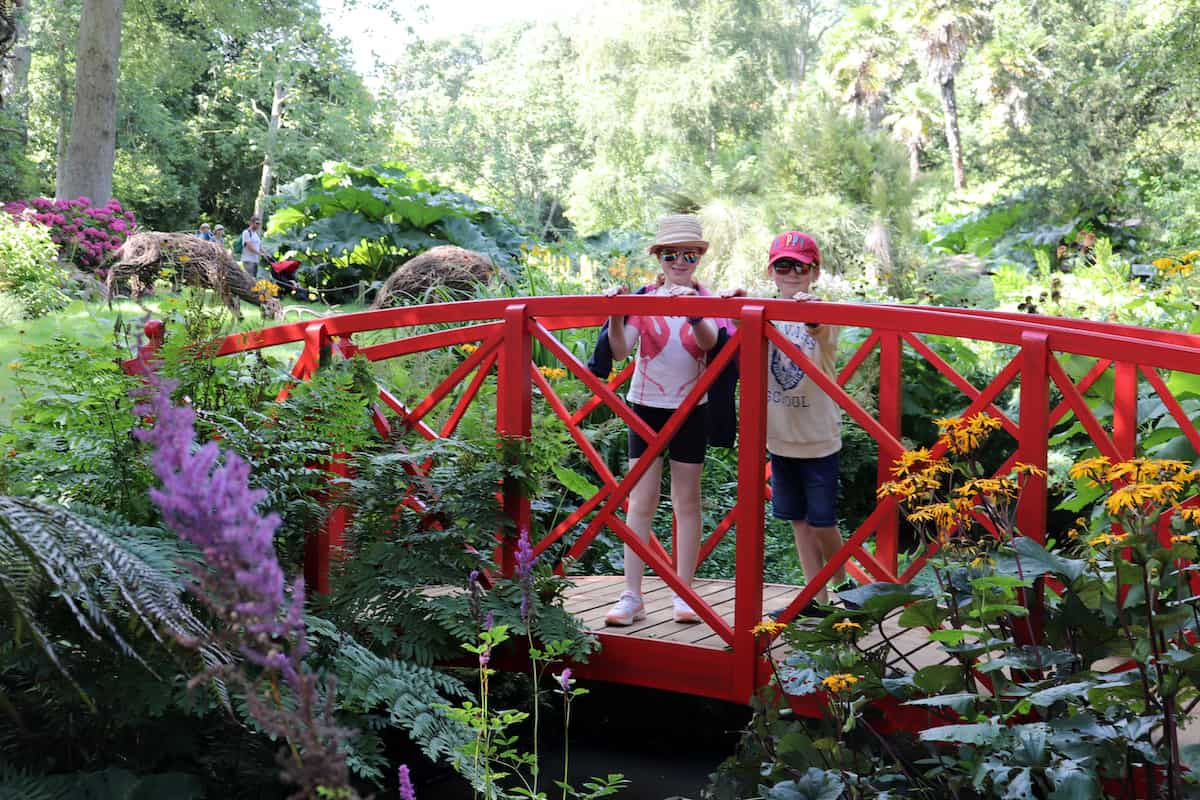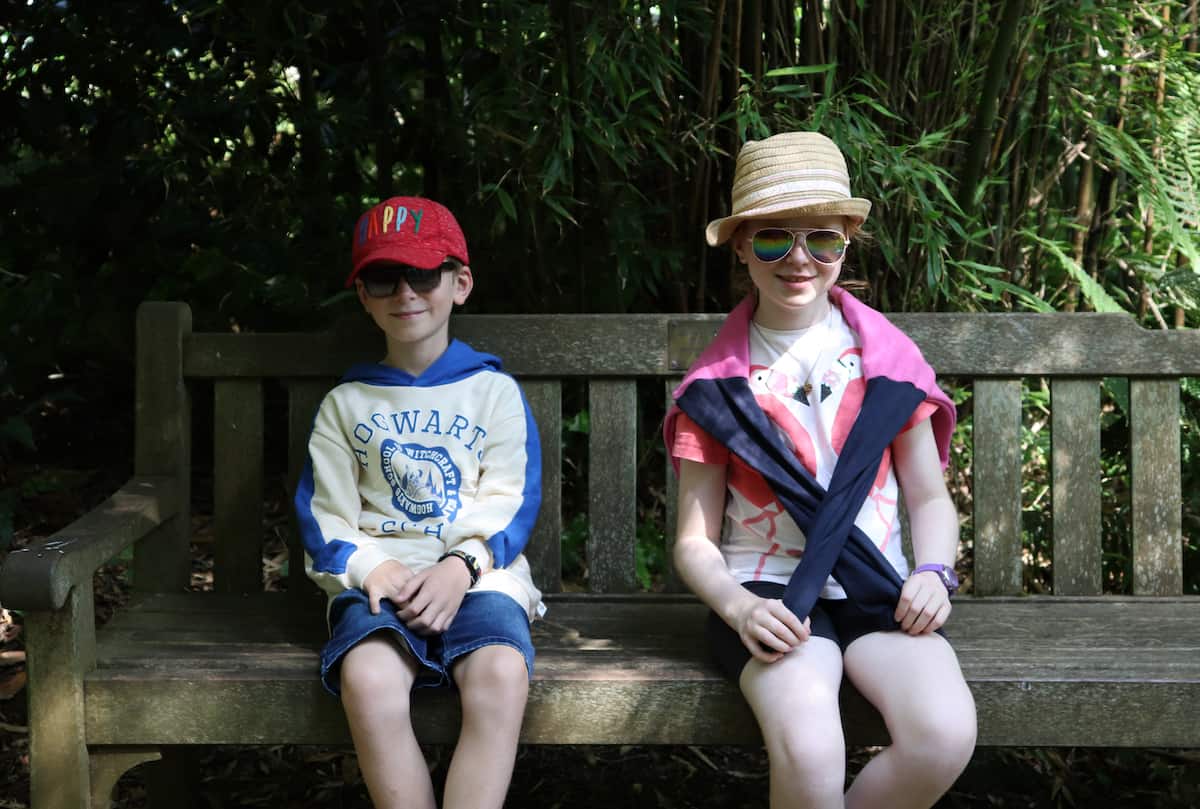 But, the children's favourite part was the rope bridge. There is an accessible route around the gardens, missing the bridge, but we went over it – and it's a lot longer than you expect! Such a great addition to the gardens and something LP and Little Man really enjoyed.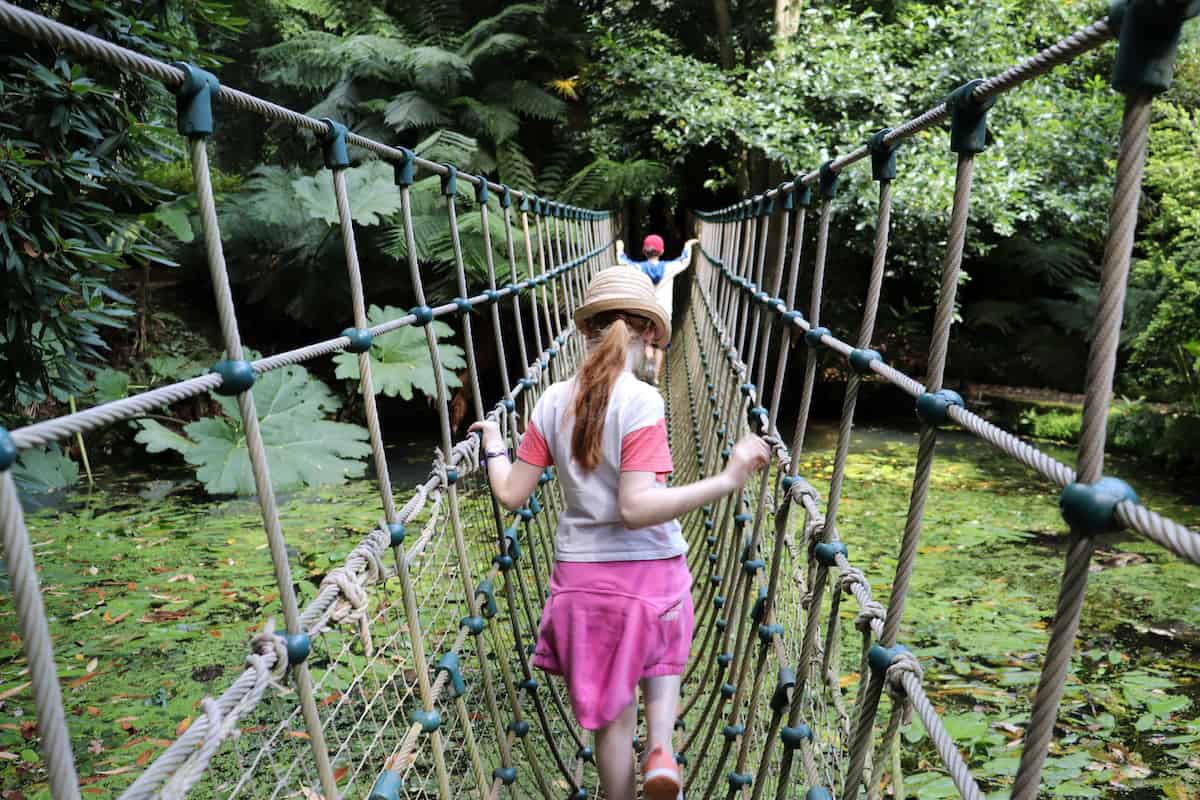 We had such a nice time at Abbotsbury Sub Tropical Gardens. It was such a tranquil place to spend time and it's a day out that is suitable for everyone. We saw a real mix of ages exploring the gardens and it was lovely to see so many children running around enjoying themselves too.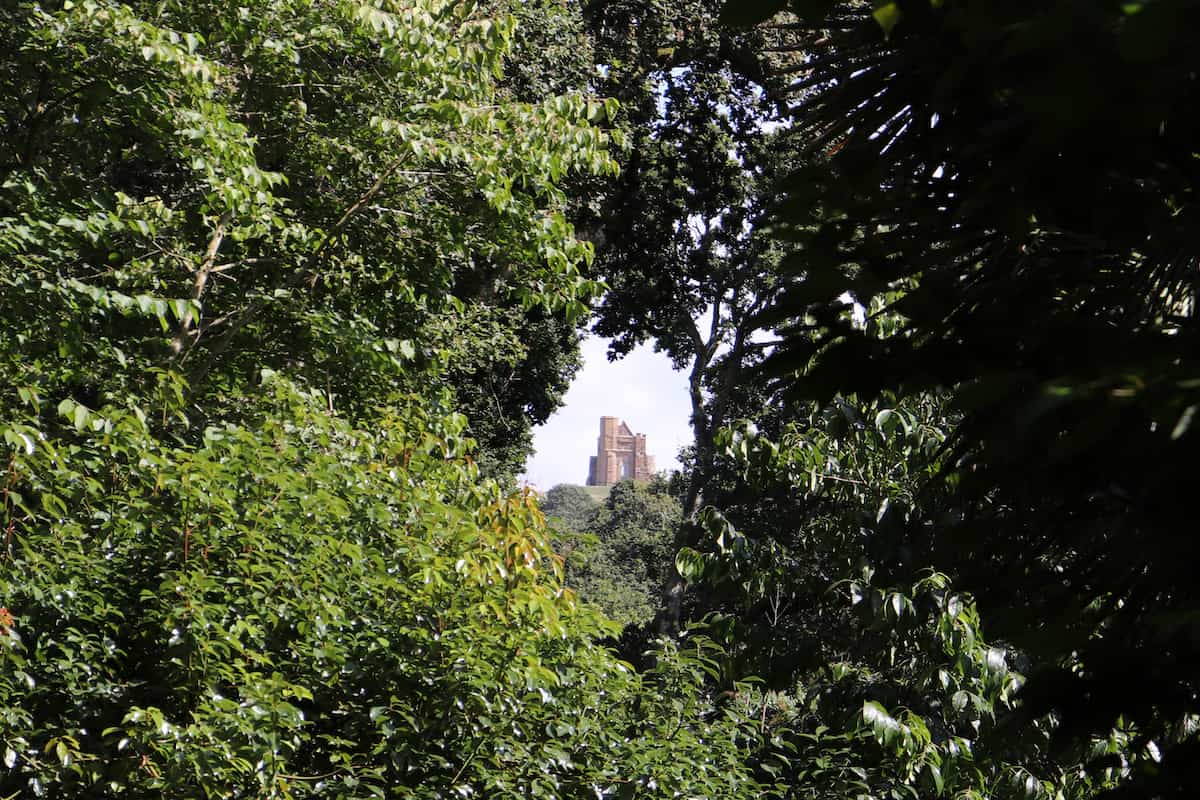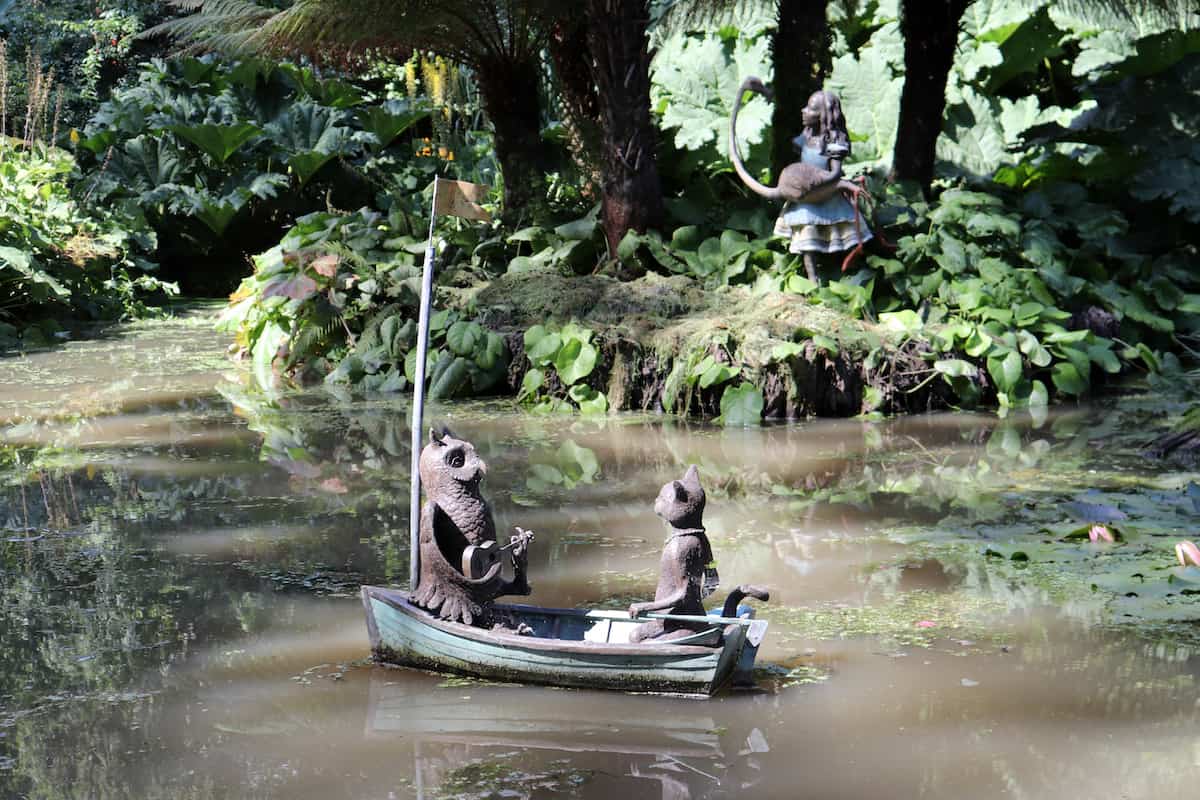 Abbotsbury Subtropical Gardens welcomes dogs on leads, they have free car parking and offer group discount rates too. They are also an RHS Partner Garden, allowing free access between October and February for RHS members.
Find out more visitor information like opening times and book tickets – they even do season tickets – over on their website. For reference, the address is: Abbotsbury Subtropical Gardens, Buller's Way, Abbotsbury, nr Weymouth, Dorset, DT3 4LA.
You can see a video of our day at Abbotsbury Gardens over on Instagram here: