Disclosure: We were sent the featured products for the purpose of this post however all opinions are my own.
Anyone that knows me will know how much I love cakes and sweet treats so when Marlenka got in touch to see if I'd like to review some of their products I couldn't say no.
Marlenka produce cakes and other sweet items that are completely vegetarian and natural, using honey as their main ingredient. They have a great range of treats that are individually wrapped, boxes ideal for sharing or larger cakes great for cutting up and having for dessert.
We were sent some Honey Nuggets, a Cocoa Mini Cake and a Classic Honey Snack – a great way of sampling the different products available from Marlenka.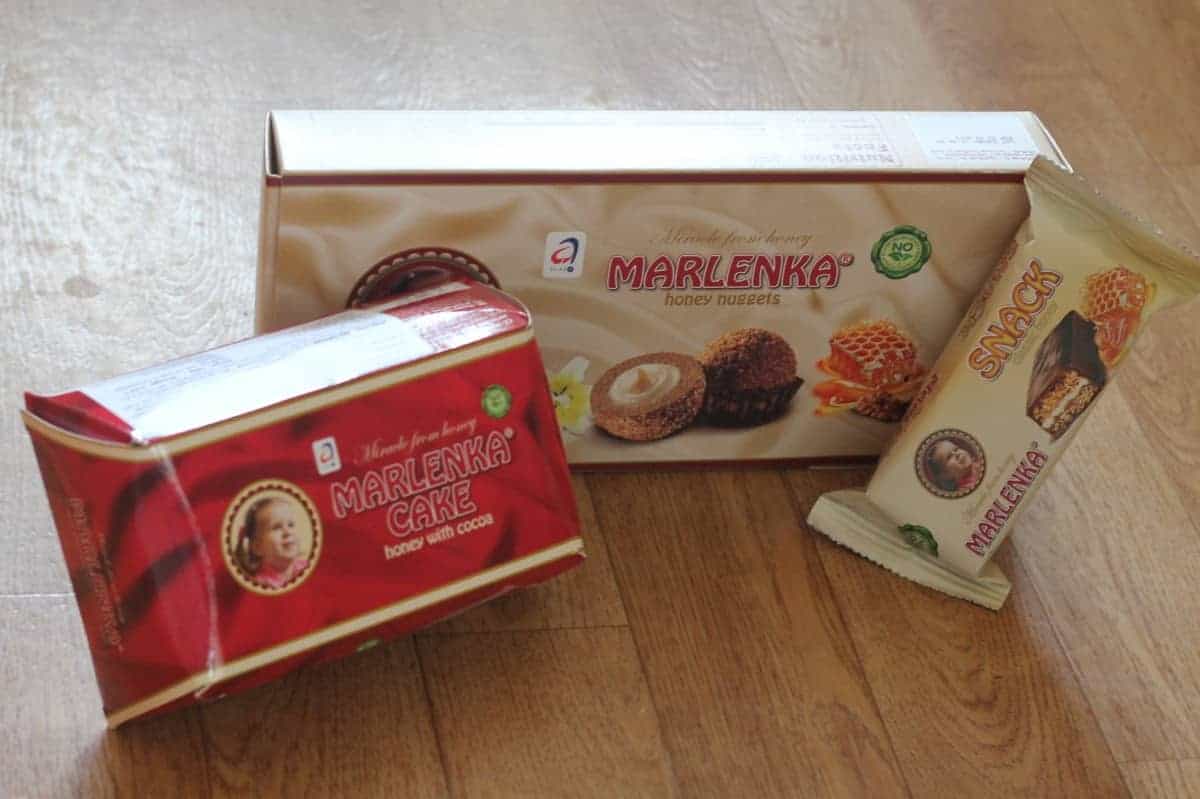 The Honey Nuggets were individual balls in a case that made they great for eating over the course of a couple of days. They had a creamy, doughy texture to them with a really nice honey flavour that was quite like butterscotch or caramel. Really rich, sweet and the perfect treat.
The Cocoa Mini cake unfortunately didn't look anything like the picture on the box but the children shared it with us for dessert and there were no complaints. It was a really soft sponge cake with layers of filling that was just sweet enough. The cocoa and honey flavours went really well together.
The Classic Honey Snack is individually wrapped and great for taking out with you for a quick treat or pick me up on the go. It's layers of cake and filling encased in chocolate and I found it great with a cup of tea. Like the Cocoa Mini Cake it had incredibly soft sponge and a really lovely texture.