When we were in Florida we booked a Discovery Cove package that included tickets to Seaworld Orlando, Aquatica and Busch Gardens Tampa. We couldn't wait to go to Aquatica as it looked like a fantastic water park that the whole family would love.
What is Aquatica?
Aquatica Orlando is a water based resort with so many different activities as well as places to eat, space to relax, shops and animals. It's somewhere you can easily spend all day – and come back again and again during your trip. It isn't a theme park but it was just as exciting for the children.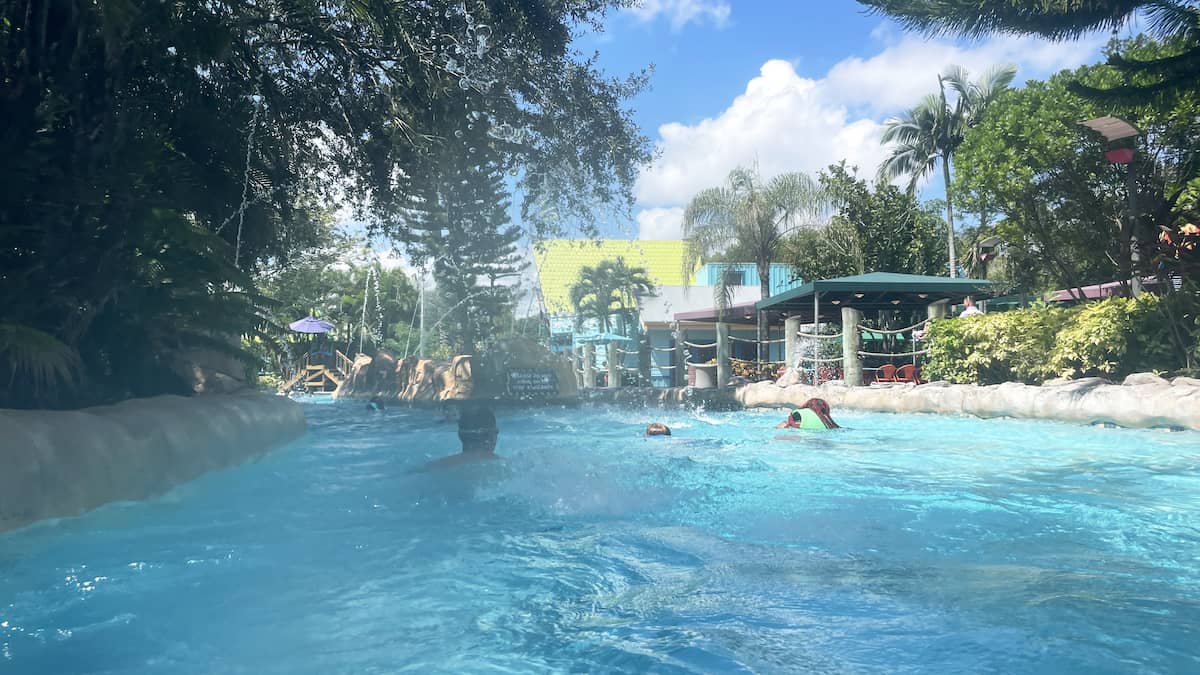 Getting to Aquatica
We drove to Aquatica and there is plenty of parking on site although there is a daily charge of $30 to park. However, our package tickets included free parking which is a fantastic saving. The park has an official opening time – usually around 9am – although the gates open earlier to start letting people in. Because of this, it's best to arrive a little early so you can have your pick of sun loungers.
The Aquatica experience
Our only previous water park experience in Florida was Disney's Typhoon Lagoon which we didn't really rate. One big downside for us was that you had to basically pay for shade – renting a parasol for the day. There wasn't that problem at Aquatica – there were loungers everywhere and so many shady ones.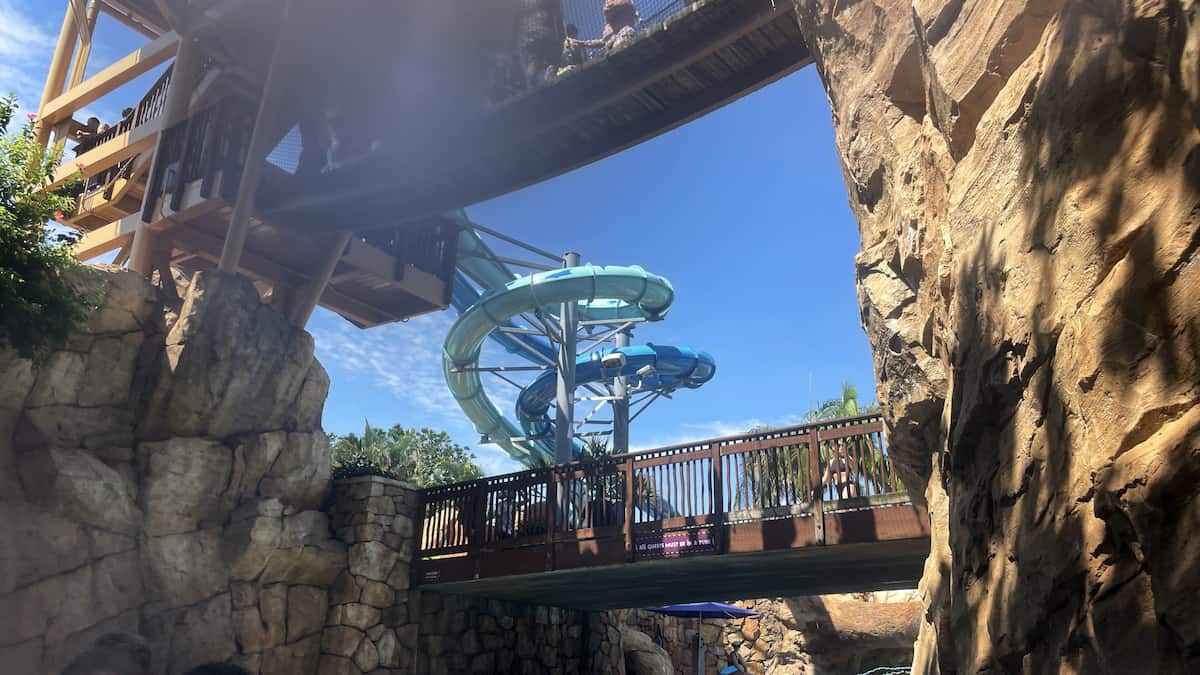 We found a spot to base ourselves for the day and went straight off to enjoy the fun. We absolutely loved Roa's Rapids. It's a really good length with two different entrances and exits. The water moves fairly quickly but not too quick that it felt unsafe. Unlike other lazy rivers we've experienced, this one doesn't have any kind of inflatables in it but there are plenty of life jackets if you want to use them.
Aquatica also has Loggerhead Lane which is much shorter and pretty much lives up to its name. It's a lazy river, full of inflatable tubes and it was basically a traffic jam constantly. It was super busy as all the tubes were in the water even when not being used by anyone causing huge congestion.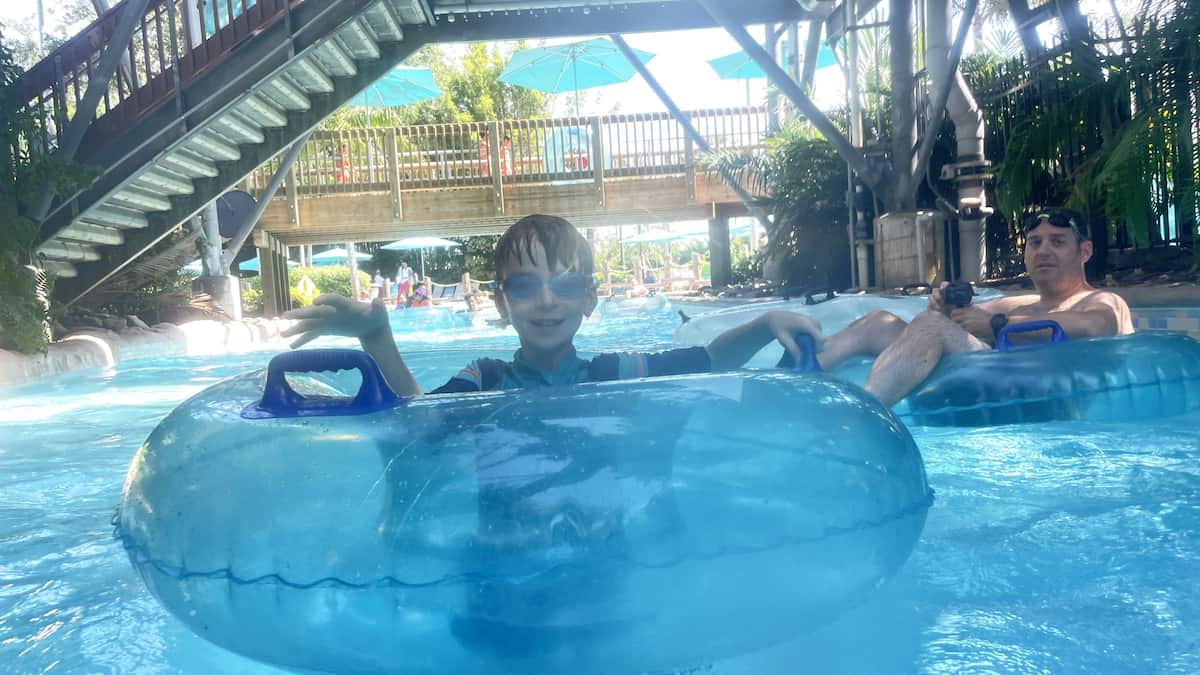 But, Loggerhead Lane does pass through the aquarium and the dolphin exhibit, giving great views of the fish and dolphins which obviously makes it really popular. This lazy river could definitely be managed better to make it a more relaxing, less congested experience, simply by removing unused tubes from the water.
Aquatica also has so many slides. These are a huge part of Aquatica and so they do get quite busy but the children loved the ones they tried. You can wear swim shoes at Aquatica but they do have to be removed on most slides and either left at the side or held.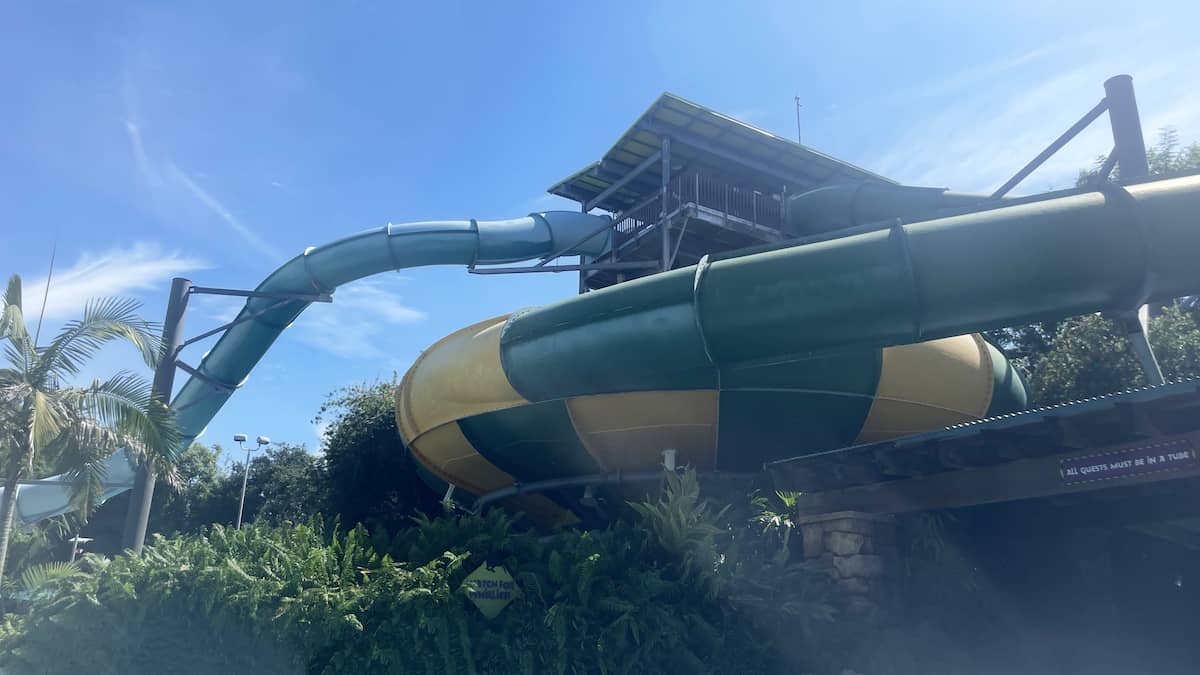 Another part of Aquatica that the children loved was the wave pools. There are two huge wave pools at Aquatica and the children loved being in them when the waves started. We realised fairly quickly that you get a better experience being where the surf breaks rather than really deep in the water and it was great fun for all of us.
The children also loved Walkabout Waters which feels like the big water play structure at the Alton Towers Splash Landings resort – but so much bigger and better, especially as it's outside in the Florida sunshine! This is a fantastic space for even the youngest of children and incorporates so many different parts – a huge bucket that empties over everyone regularly, slides, fountains and so much more. It's amazing.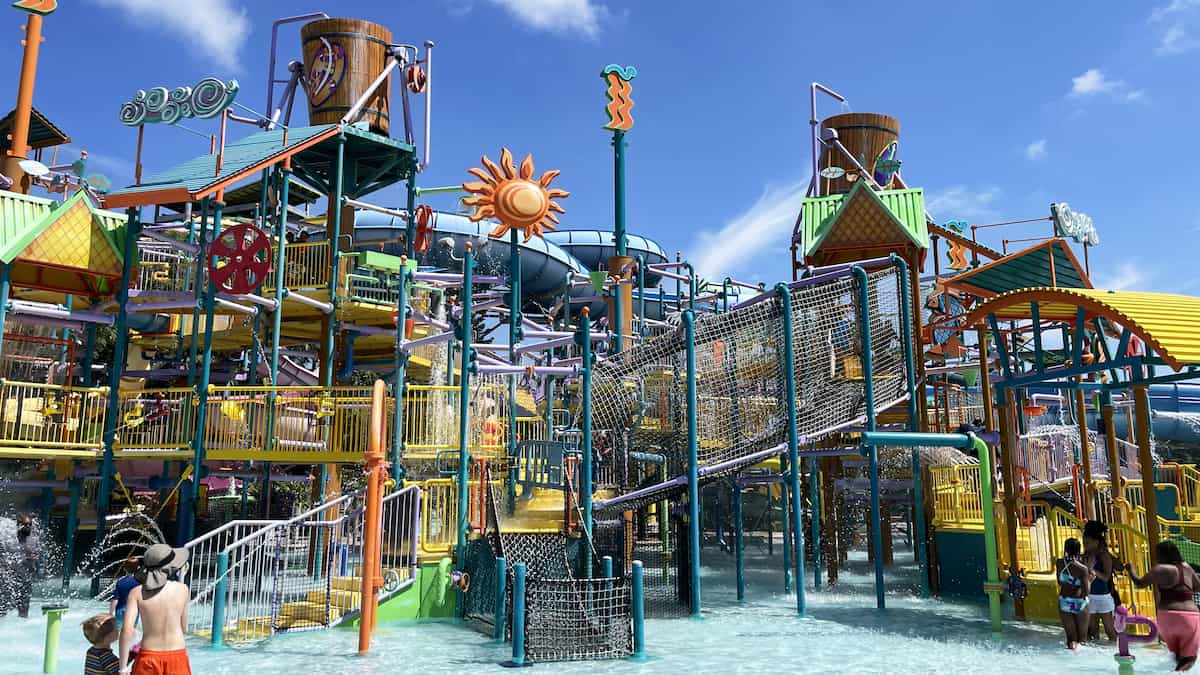 Food and drink at Aquatica
Officially, you aren't allowed to take food or drinks into Aquatica – just a refillable water bottle. However, we saw many people with snacks and even hot dogs in thermos flasks that they'd managed to bring in with them.
That aside, there are plenty of places to get food and drinks at Aquatica from snacks or a quick service meal to an all day dining pass with pretty much never ending refreshments. We were going out for an early dinner after our time at Aquatica so we just grabbed some nachos during our visit which were fine – nothing to write home about but affordable and easy to eat on our loungers.
We had a fantastic day at Aquatica and it's definitely a park we would go back to in the future. We'd love to try other water parks in Orlando but, having just been to two, Aquatica is our favourite.
You can find out more about Aquatica over on their website and for reference the address is: Aquatica Orlando, 5800 Water Play Way, Orlando, FL 32821