Disclosure: We were invited on this break for the purpose of this review however all opinions are my own.
We love exploring new parts of the country and staying at family friendly hotels so when we were invited to spend the start of half term at The Alverton Hotel in Truro I had no idea what to expect. As we live just outside London our Cornwall knowledge is limited to two holidays a few years ago but we were excited to go back – especially the children, who I had promised countryside, beaches and lovely sea air. Plus, from a quick Google search I found that The Alverton is one of the most well regarded Truro hotels and one of the most luxury hotels in Cornwall too.
What were our first impressions of the Alverton Hotel?
The journey to The Alverton took us over four hours and when we arrived I was blown away by how impressive the hotel looks. It's not really visible from the road but has quite a steep driveway leading up to its position overlooking Truro and the Truro cathedral.
As soon as I parked up and got out of the car I felt so at ease – and there was plenty of free parking. The grounds and hotel are so luxurious, beautiful and a place where you know you can completely relax. We went to the main reception and the staff were lovely – pointing us in the direction of our courtyard room back near the car park and helping with our luggage.
What was our family room like at the Alverton Hotel?
Our room was perfect for the children and I. Perfect is actually an understatement – it was pretty idyllic. Set away from the main hotel it was lovely and quiet, self contained and had everything we could possible need for a couple of nights in Cornwall.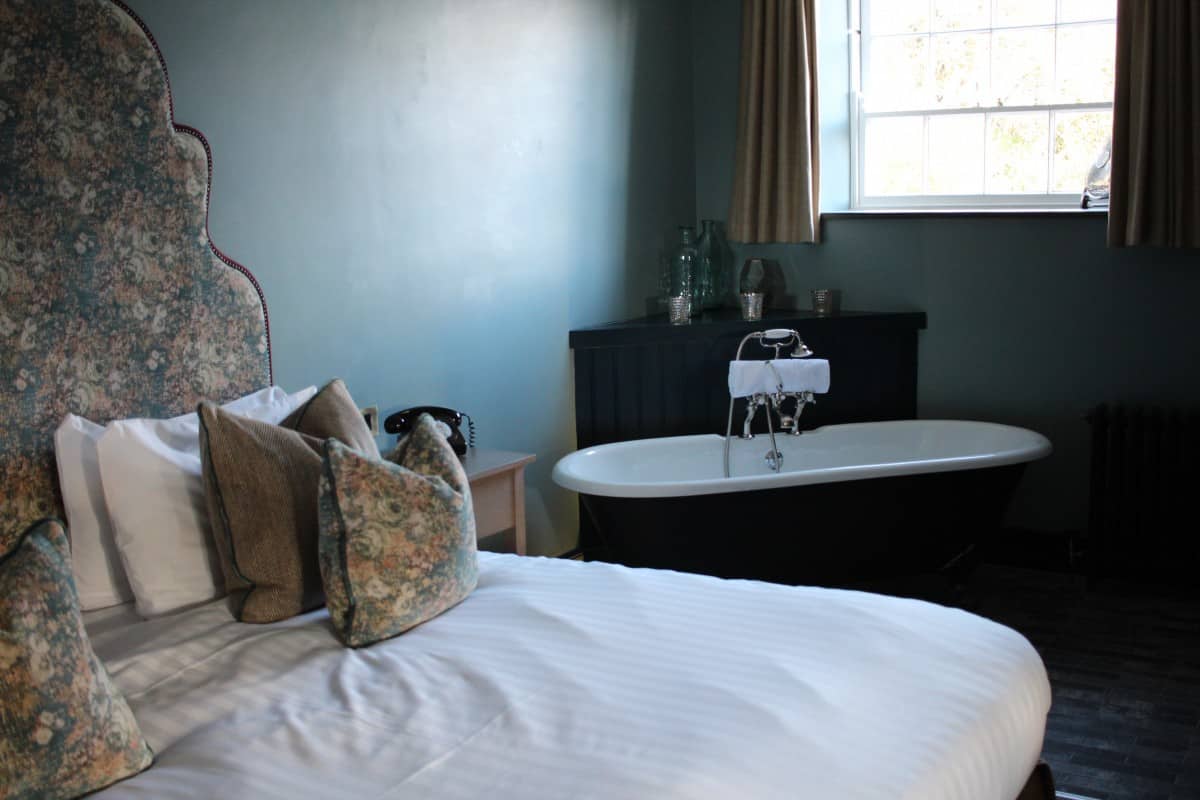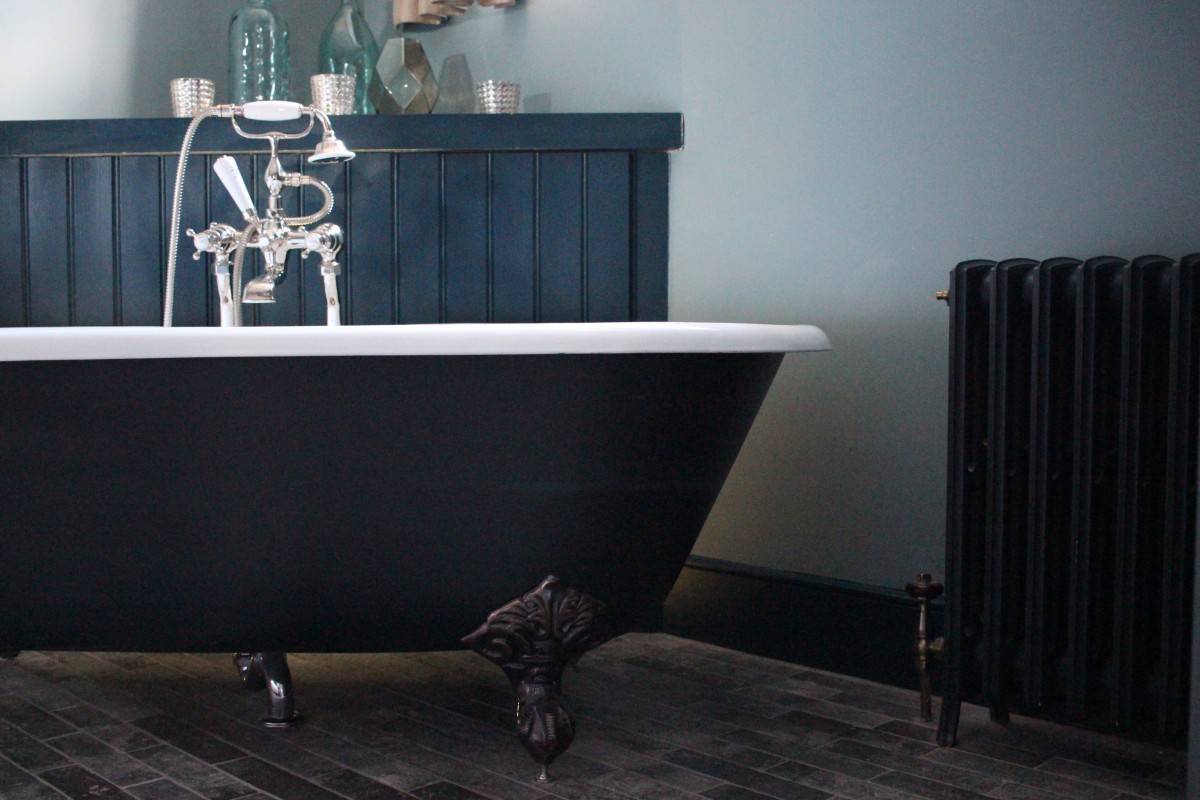 The room was made up of a huge bed with a roll top bath next to it, a seperate bathroom with the biggest shower I have ever seen and a living area which would usually have a sofa was made into a sofa bed for the children.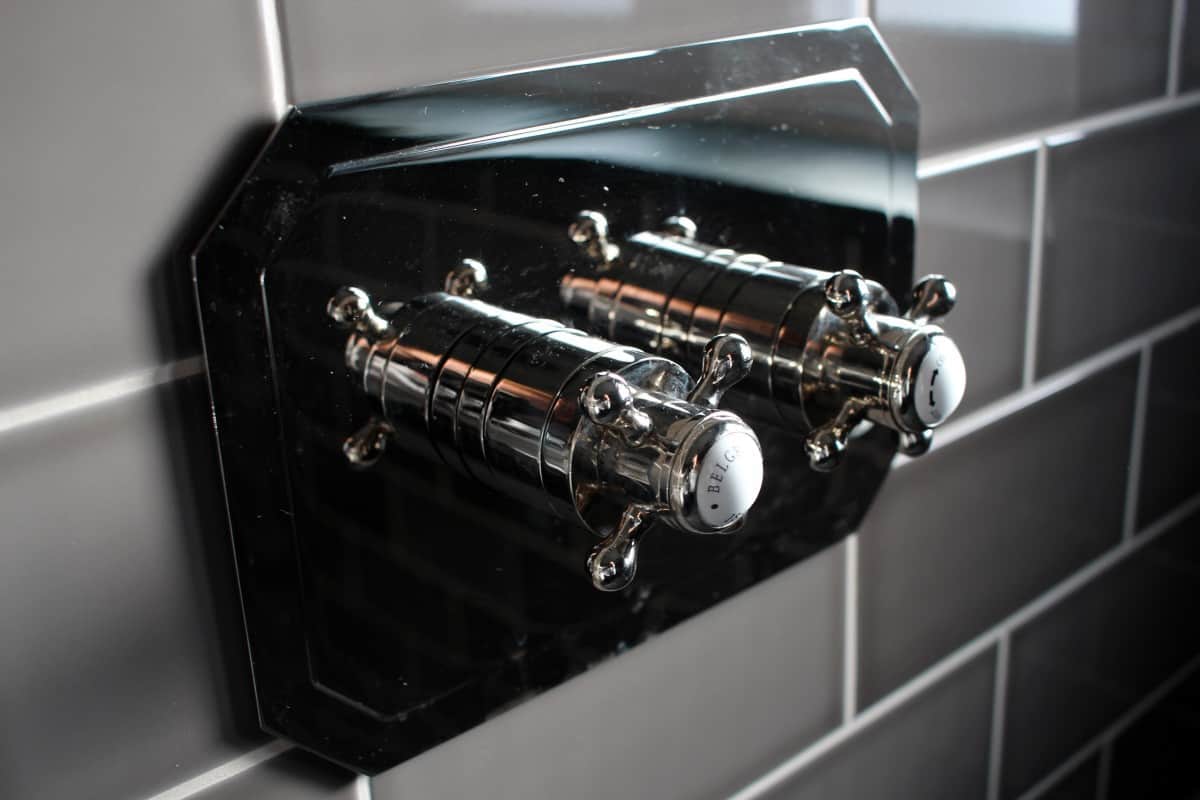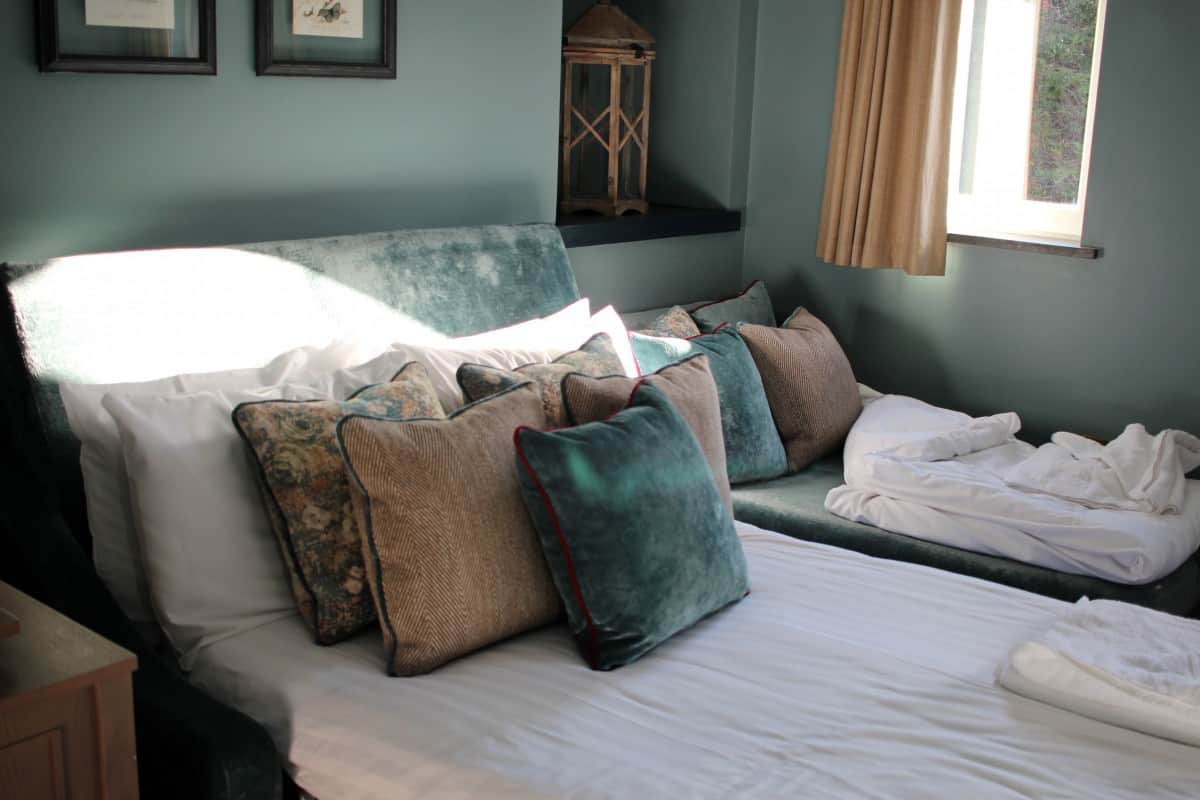 The decor was lovely – it felt so homely but stylish and the fabrics and tiles everywhere were simply stunning. The room was one made to relax in, to enjoy and to feel like a complete home from home.
I immediately loved the amount of little touches that had gone into our courtyard retreat. There was a fridge with a decanter of chilled water, a tea and coffee tray complete with biscuits and bath robes for all of us – even pink and blue children's size ones for LP and Little Man. There were plug sockets by the bed, USB sockets and even a radio playing when we walked in.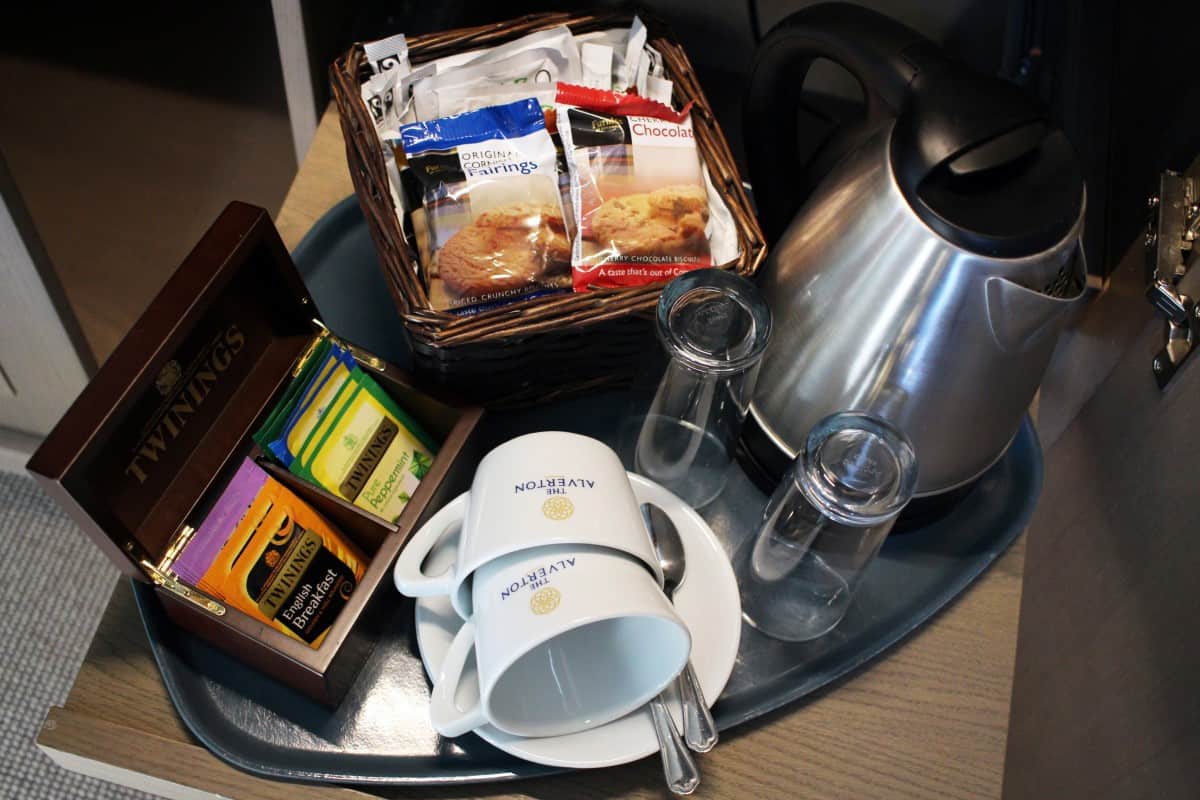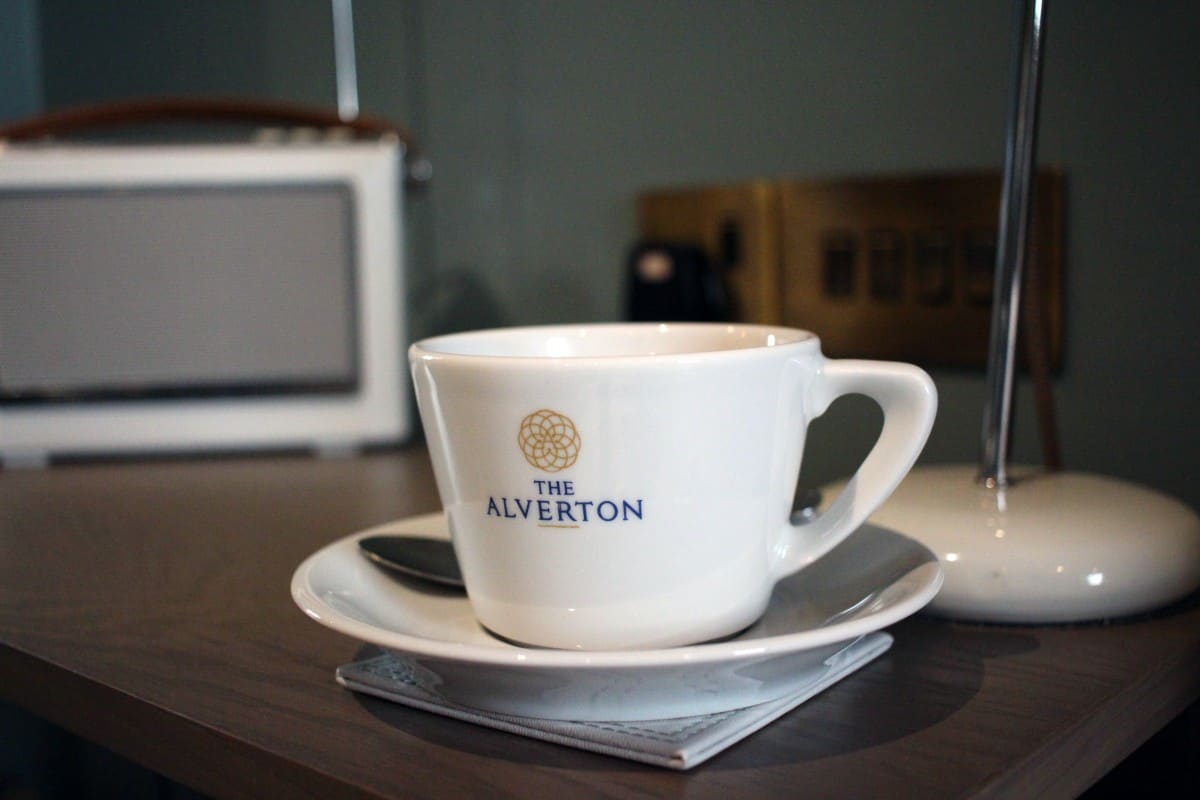 There were motion sensor lights in the bathroom – amazing when the children needed the toilet in the night, and even the bath had lights behind it. In the evenings I was able to put the children to bed and have just a sidelight on to read or work without disturbing them. It's the first time I've been able to have what felt like a real evening in a family hotel room in a long time!
What were the communal facilities like at the Alverton Hotel?
Our courtyard room was part of a courtyard complex of rooms that were only completed in 2016. They were all around a courtyard garden with a lovely rustic feel to it and the rooms all had access to a private lounge which was a wonderful place to spend time together.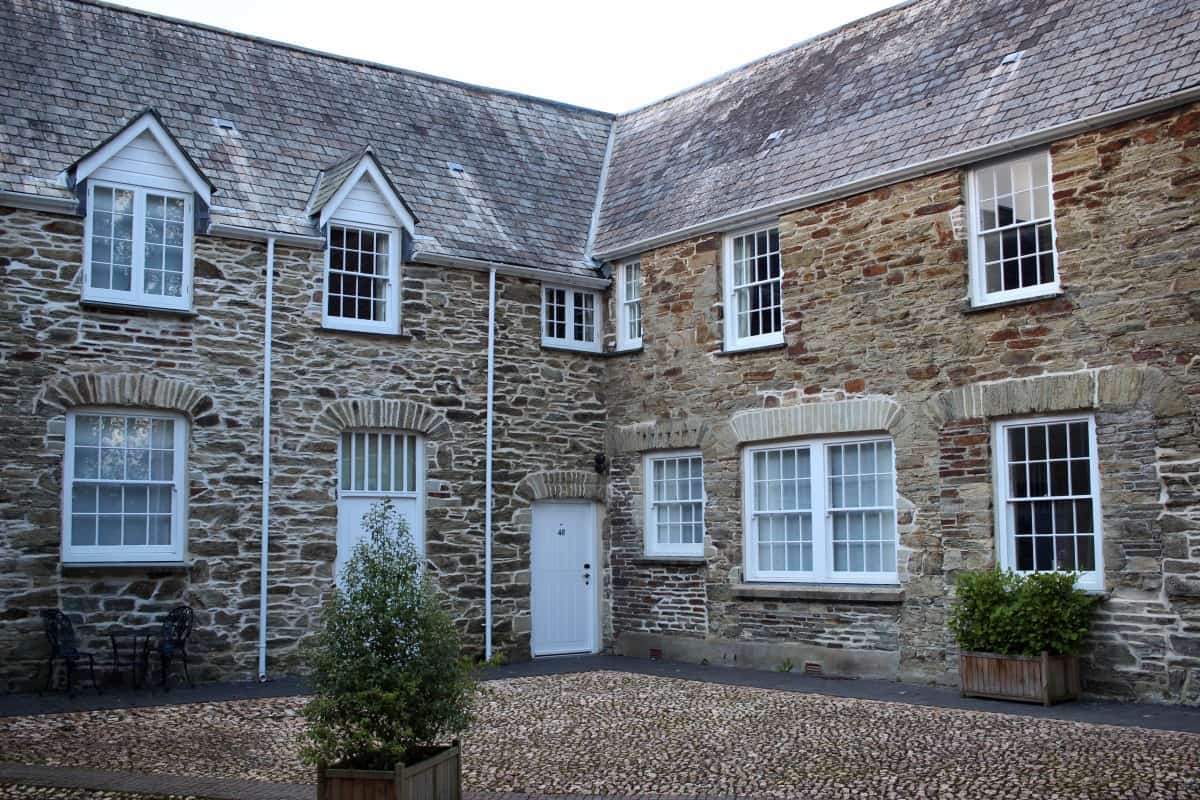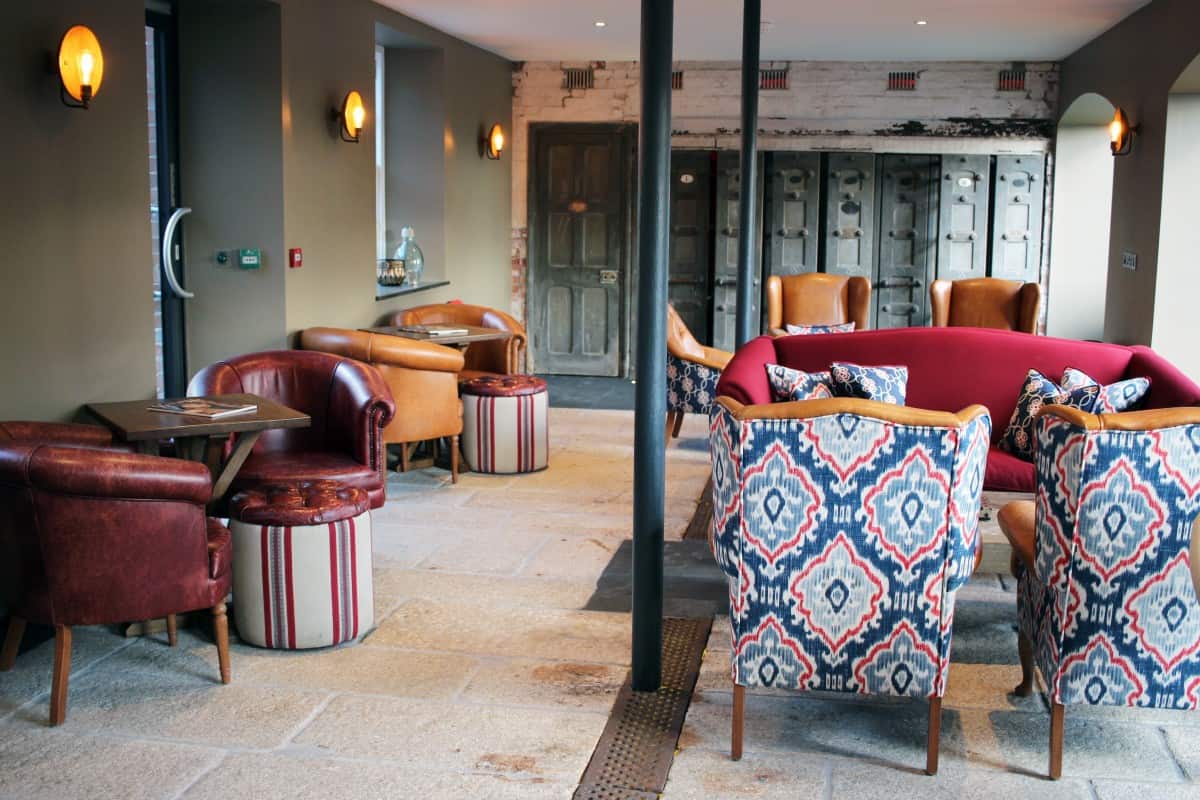 The main hotel was home to the bar and brasserie, a beautiful space for wining and dining or just to relax and unwind. We were lucky enough to enjoy dinner in the brasserie during our stay and would happily eat there every night. They had goodie bags for the children complete with an activity book and a really varied children's menu too.
What was dining like as a family at the Alverton Hotel?
The children had chicken goujons and battered fish, both served with chips – one with salad and one with a mushy pea puree. Both of the dishes were a really good size and the children ate nearly everything – they really enjoyed it and I think the batter was perfect for them, light and fluffy without being greasy.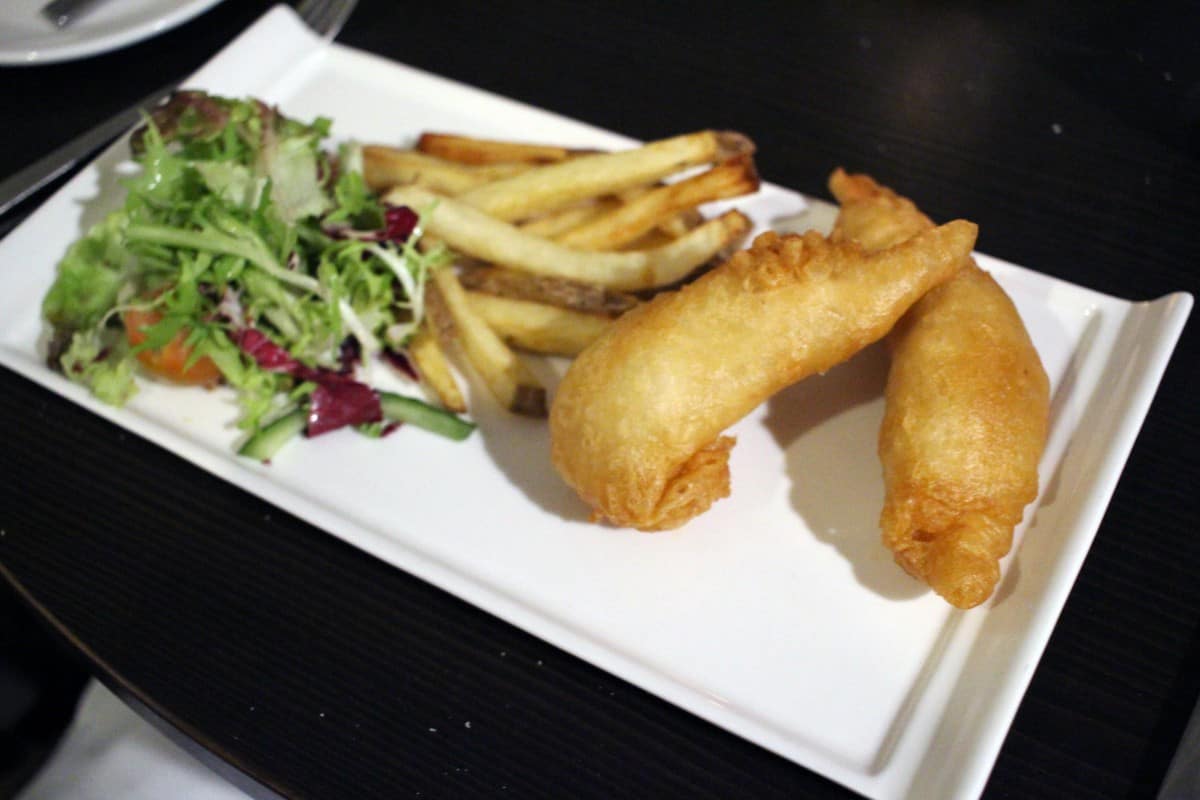 I had a vegetable spring roll to start which was beautifully crisp, full of flavour and a really good size for a starter. My main was a lamb rump served with vegetable pearl barley and braised fennel. I usually pick lamb when we're dining out as we don't often have it at home but I am used to it being served as a roast dinner style meal. This was so different, with such depth of flavour and so filling. The lamb was cooked perfectly and it's something I would love to have again.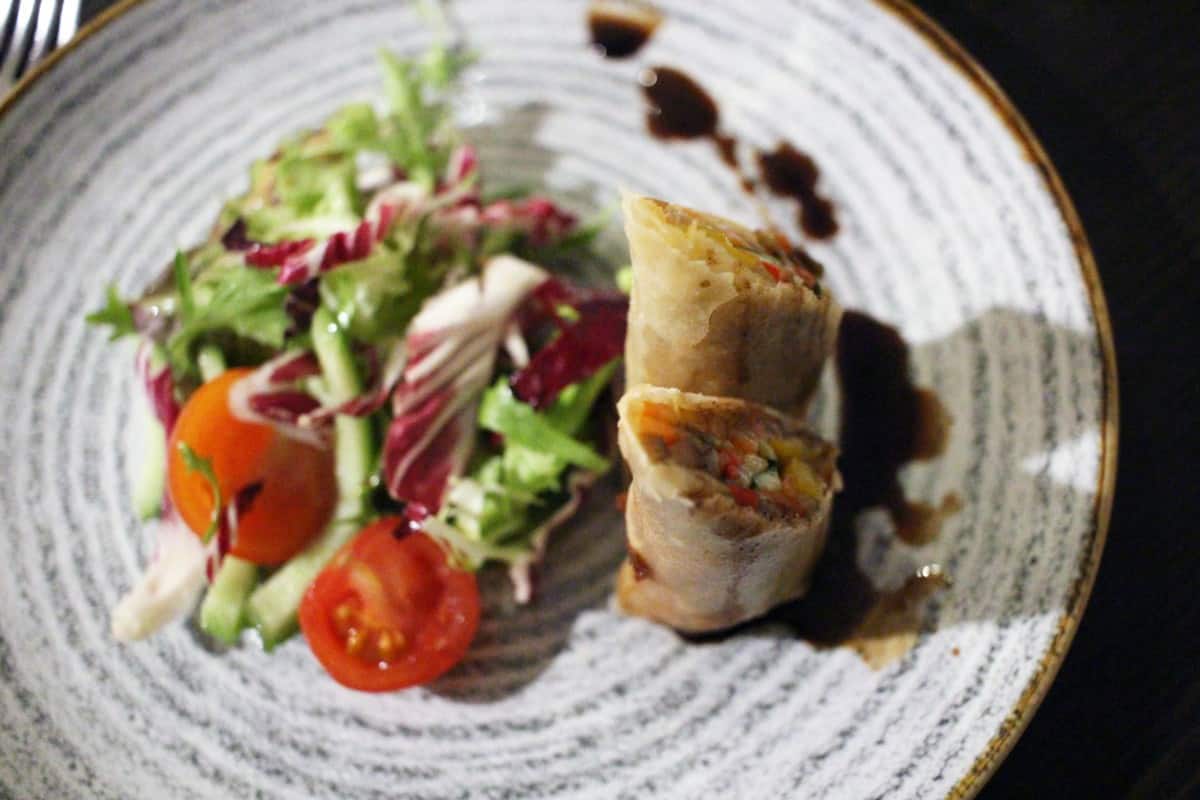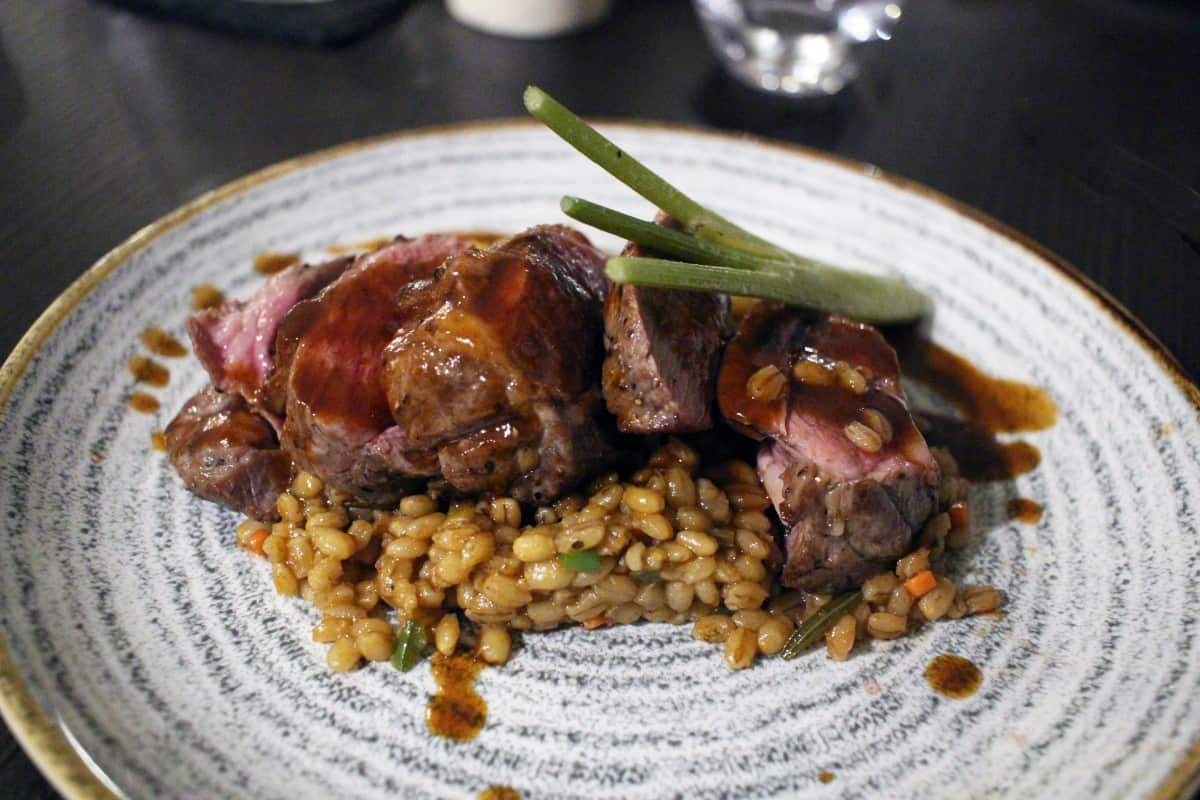 For desserts LP had chocolate ice cream and Little Man enjoyed a fruit salad – which was such a lovely looking dessert and something he polished off with pleasure. I went for the apple tart tatin which was beautifully presented, lovely and light and tasted great.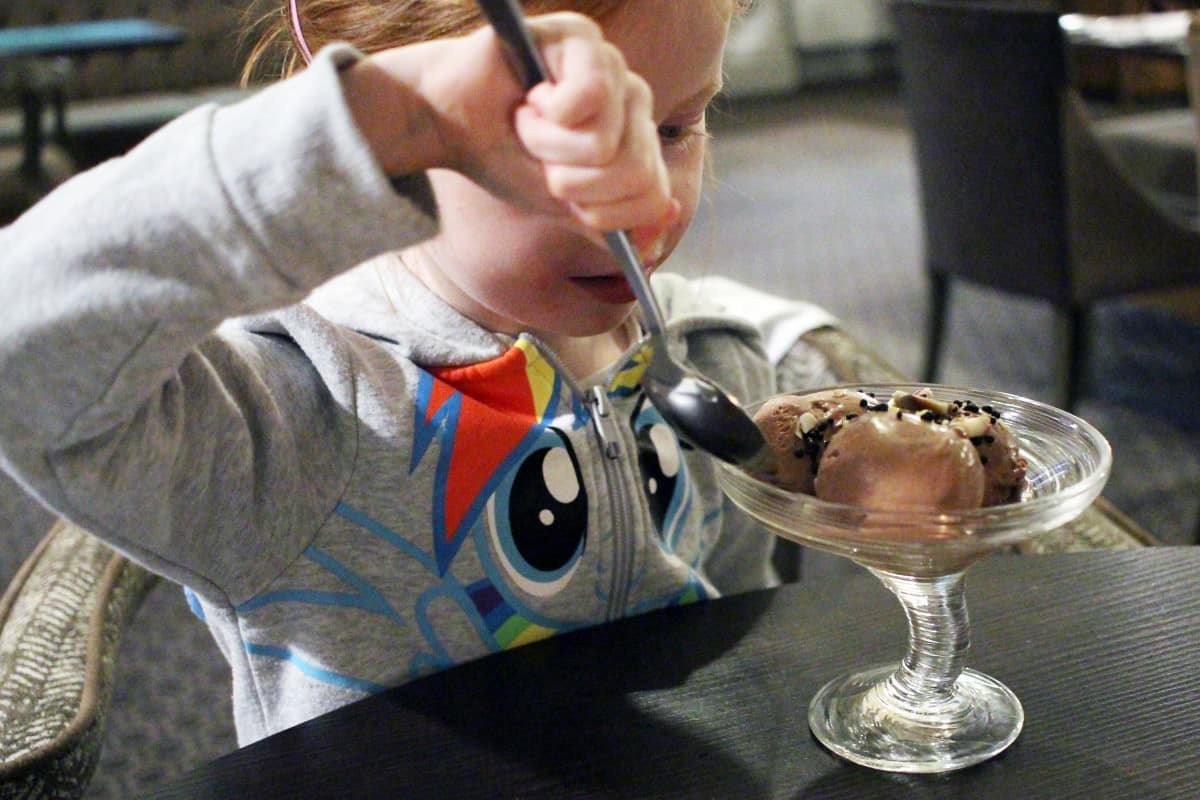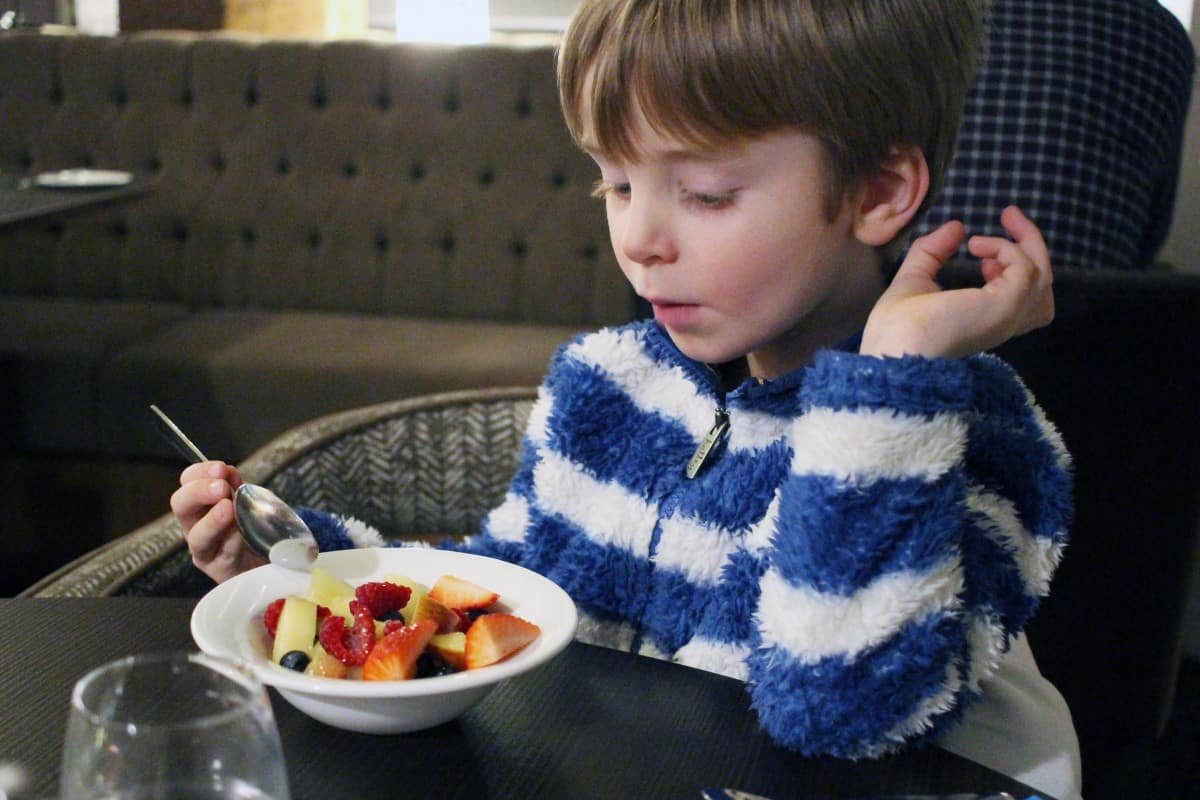 All of the staff at The Alverton were lovely, attentive and just so happy to help. You can tell they have real pride in their work and in the hotel which really makes you feel at home wherever you are in the grounds or in the main hotel. Speaking of the grounds, the hotel had such beautiful outside space and you can tell that it would be great for sitting out and enjoying a drink in the sun in the warmer weather. The children just loved being able to run around and stretch their legs.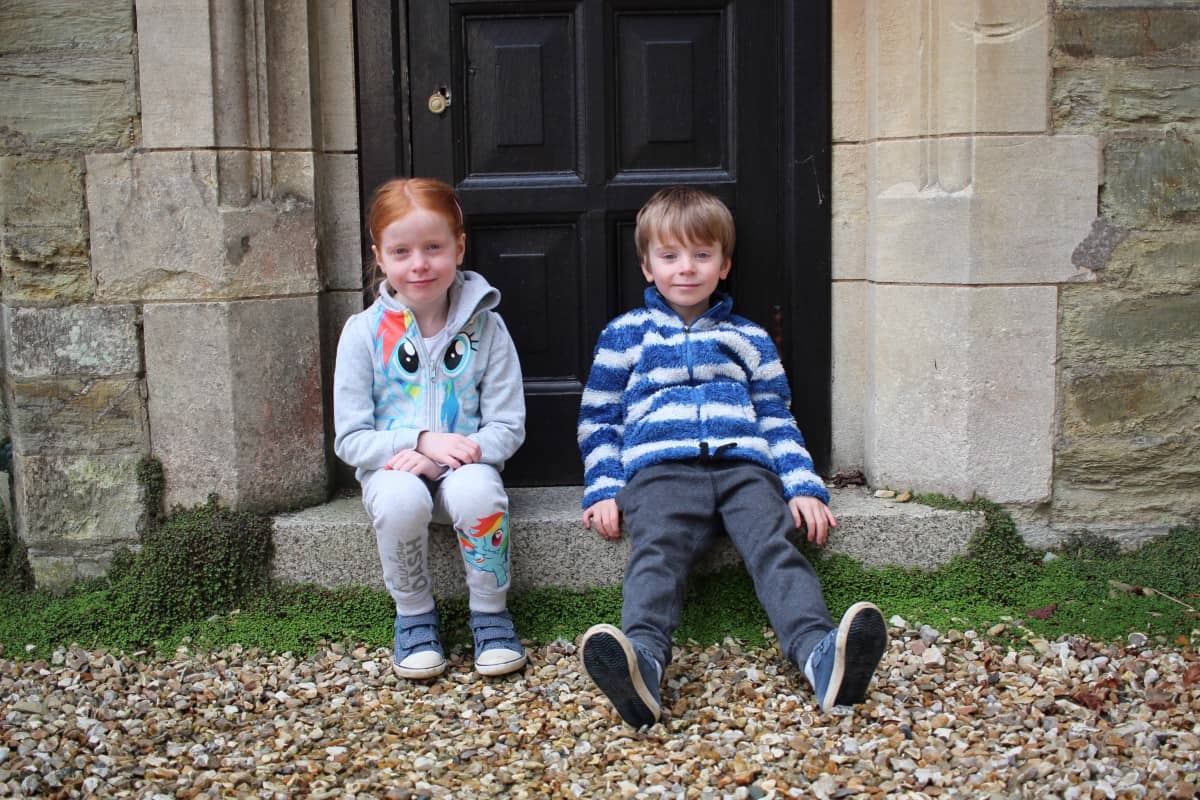 We slept so well – with really comfortable beds, great quality pillows and bedding and curtains that really kept the light out. As The Alverton is on a hill there was quite a lot of wind noise in our courtyard room at night but not enough to keep us awake – and the wind was the only noise we heard. It was so secluded and a really peaceful place to stay.
What was breakfast like at the Alverton Hotel?
Breakfast at The Alverton consists of a lovely continental breakfast buffet – complete with actual toasters rather than those slow hotel toasters. There's a great selection of pastries, cereals, fruit and juices. But, there's also a hot menu that is cooked to order. This includes full English breakfasts, vegetarian options, Eggs Benedict, pancakes and so much more. They were also happy to cook pretty much whatever the children fancied – but pancakes were the obvious choice as our stay fell on Shrove Tuesday!
Our breakfast was fantastic. Such a great way to start the day and we all really loved it. Having table service made such a nice change too and turned breakfast with children into quite a relaxed affair – something it isn't usually!
Our stay at The Alverton couldn't have been better. It was the perfect base to explore some of Cornwall and it couldn't have been more family friendly. It was a beautiful hotel to spend time in and I wouldn't hesitate to stay at The Alverton in the future.