Whilst we were spending the weekend with our friends in the Lake District, Cumbria we ventured to Whinlatter Forest to hunt for the Gruffalo and burn some energy off. Whinlatter Forest is part of the Forestry Commision, one of our favourite places to go as the only real cost is for car parking.
Where is Whinlatter Forest?
Whinlatter Forest is situated on the side of a mountain making it quite steep in places but with incredible views at the same time. There are great paths for bikes and scooters and a lot of forest to explore.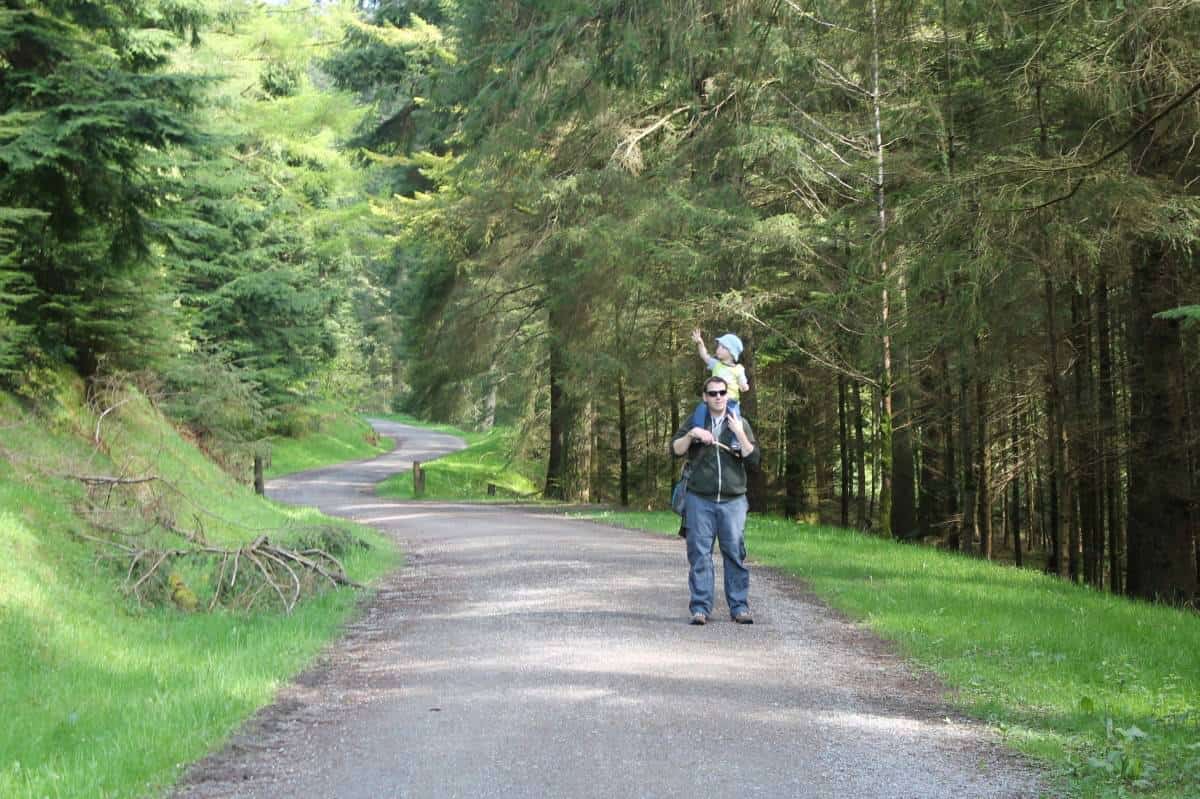 The children loved doing both the Gruffalo Trail and the Superworm Trail although they were all a bit more enthusiastic about The Gruffalo as none of us were very familiar with the Superworm book. The Gruffalo marked the end of the trail and it was great to find the wooden statue hiding behind some trees.
What are the play areas like at Whinlatter Forest?
The trail finished near the adventure playground and the children loved it – there was a lot of different activities to do that I wasn't used to with normal adventure playgrounds. There was a suspended log to walk along, a climbing wall and a water play system where you turned a wheel and water was let into the play area and you could then put up dams and remove them to let water flow – loads of fun!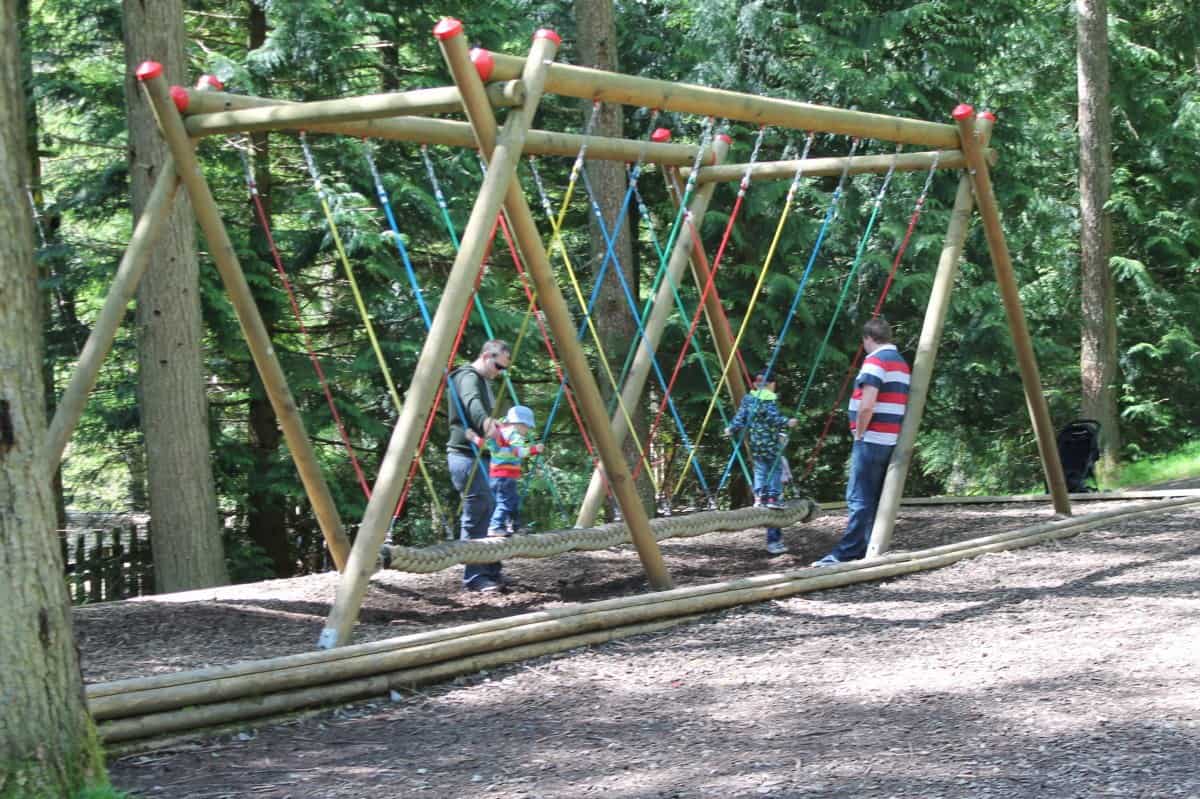 Beautiful Whinlatter Forest also has really good toilet facilities and a cafe too although we didn't stay for lunch. We are big fans of Forestry Commision sites and finding another forest to explore whilst we were on holiday was lovely – if you're looking for a good, cheap day out that will appeal to the whole family then find somewhere that's part of the Forestry Commision.
You can find out more about Whinlatter Forest Park over on their website – and don't forget they have a fantastic mountain bike trail too! For reference, their address is: Keswick CA12 5TW