Disclosure: We were sent the featured products for the purpose of this post however all opinions are my own.
This post contains affiliate links and I may receive commission if you visit a link and buy something. Purchasing via an affiliate link doesn't cost you any extra, and I only recommend products and services I trust.
One of the biggest struggles parents face is feeding their children. From birth we are worried about them getting the right amount of milk at the right times. Then weaning comes along and we need to make sure they're getting a balanced diet and all the nutrients they need whilst watching so much of it get chucked on the floor. These worries continue as the children get older, as many turn their noses up at vegetables or only eat beige food. But, award winning family food blogger Emily Leary has launched a book to save every parent's sanity and she sent me a copy for our family to read and enjoy.
Get Your Kids to Eat Anything is a five stage programme to change the way the whole family think about food. The book is a beautiful work of art, hardback (and available on Kindle too) and full of bright colours – it instantly made me want to get in the kitchen.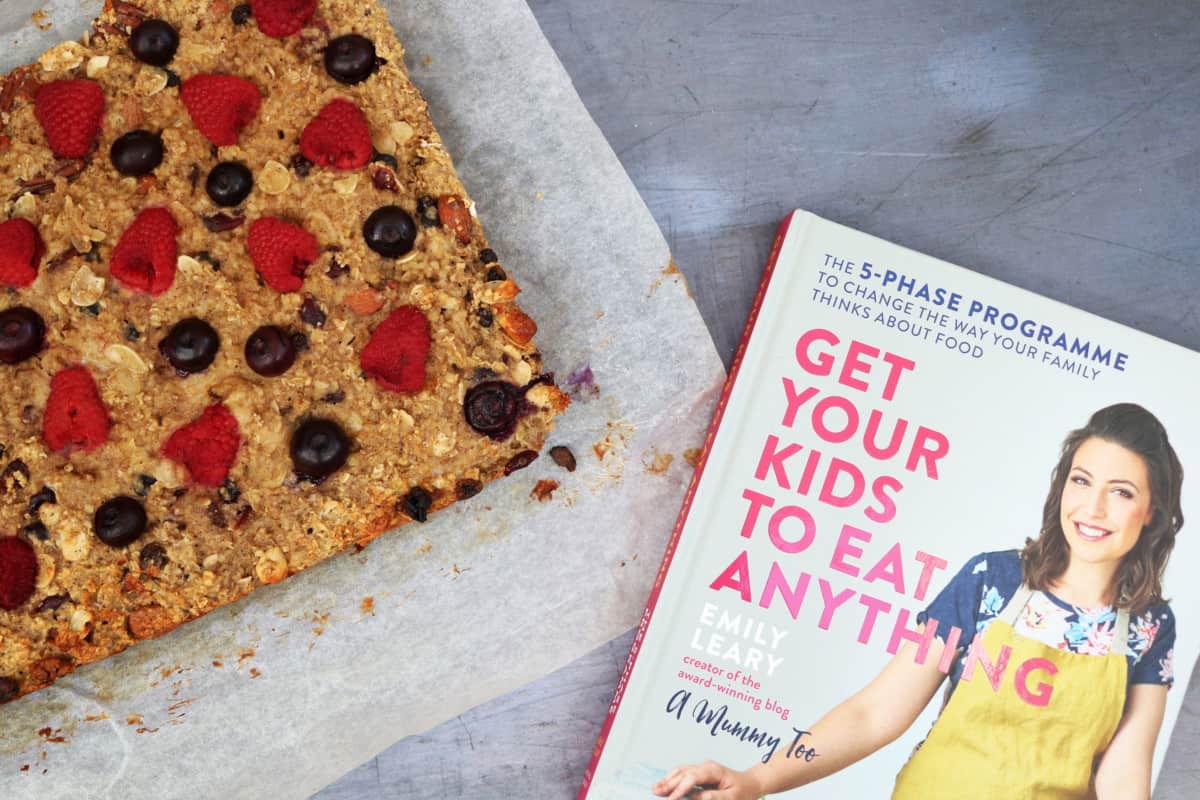 The philosophy behind the book is to not only help parents to help children to eat a more varied, healthy and nutritious diet whilst trying new things but also to make healthy, exciting food easier for parents, giving them ideas that can fit easily into busy family life without all the battles that so many families face when they sit down to eat at the table together.
I was surprised that Get Your Kids to Eat Anything was so much more than a recipe book. Although it includes 70 family-friendly, delicious recipes it actually introduces a whole new approach to family meals, aiming to overcome picky eating and make new normal for all members of the family.
The five stage programme within the book teaches families how to start off slowly by introducing unfamiliar foods gradually before learning more about where foods come from and their relationship to one another. Then you need to discover the fun in food, learn techniques to make variety the norm for your family and finally step into the unknown, discovering flavour combinations that even us as adults haven't thought to try before.
The book starts off by introducing staple ingredients to have in your food cupboard, fridge and freezer – many of which you probably have at home already – even if you've never really been sure what to do with them. The book talks about how to prepare your family for this new culinary adventure that you are going on together. Because that's what it is – an adventure of the senses.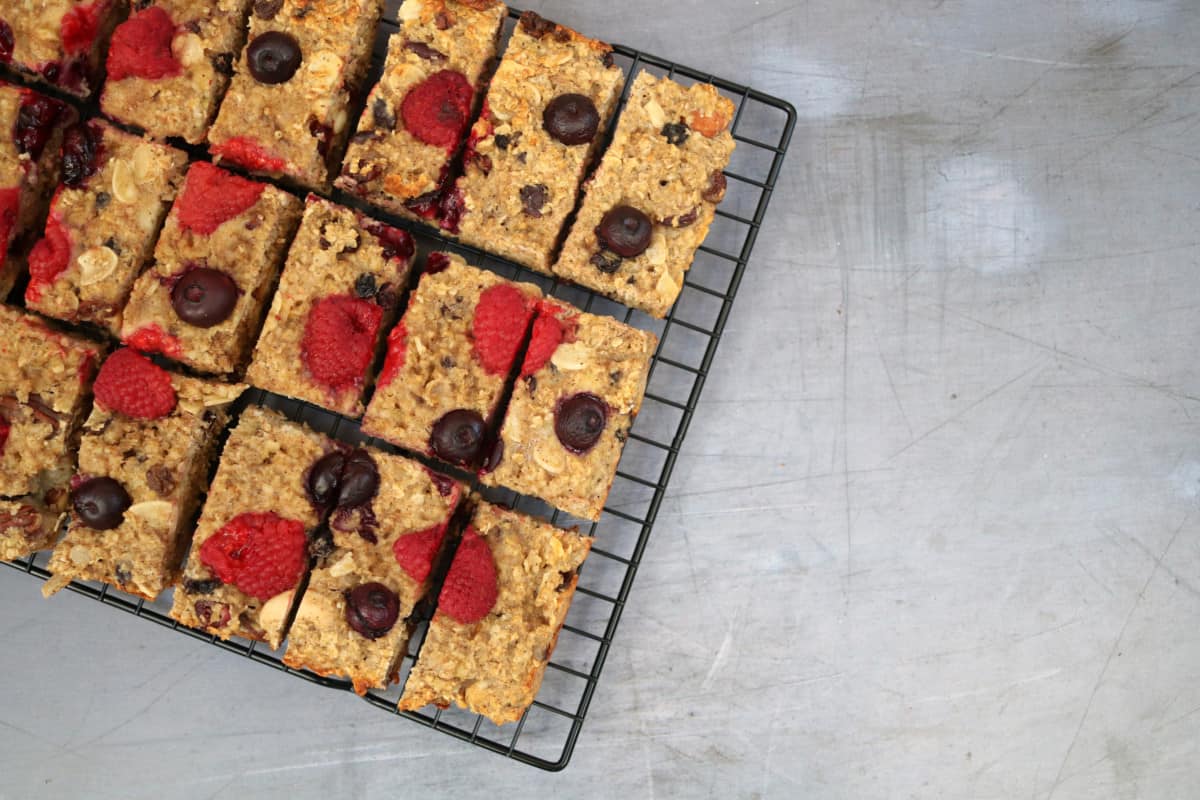 Throughout the books I learnt more about food items, food groups and nutrition as well as ways to help talk about food – describing it's textures, flavours and smells. There are activities to complete throughout the book that can really get children involved in the kitchen but not just with cooking but learning more about every ingredient and parts of a meal as well. This is something that LP and Little Man really enjoy – learning facts whilst they cook or eat.
Get Your Kids to Eat Anything helps you to meal plan and even if you currently have the same six meals on rotation the book challenges you to add one new meal per day or even a new ingredient or flavour to an old favourite meal. The book isn't about having completely new meals every single time but about adapting the way you meal plan, cook and eat to incorporate a more varied and healthy diet for all members of the family – even those who are most reluctant.
The recipes in the book cover everything from breakfast, lunch and dinner to snacks, treats, desserts and even dishes to put in the middle of the table to share as a family. Plus, each recipe has tips on things like how to vary it in the future, how to make it last longer or how to make it fit with the different tastes that your family may have.
Every recipe has a full page colour picture of the finished dish and it gives so many serving suggestions within the photos too – rather than being just an image of something straight after being taken out of the oven, the dishes are often shown mid-meal, with people tucking in and enjoying the food with side dishes, drinks and family around them.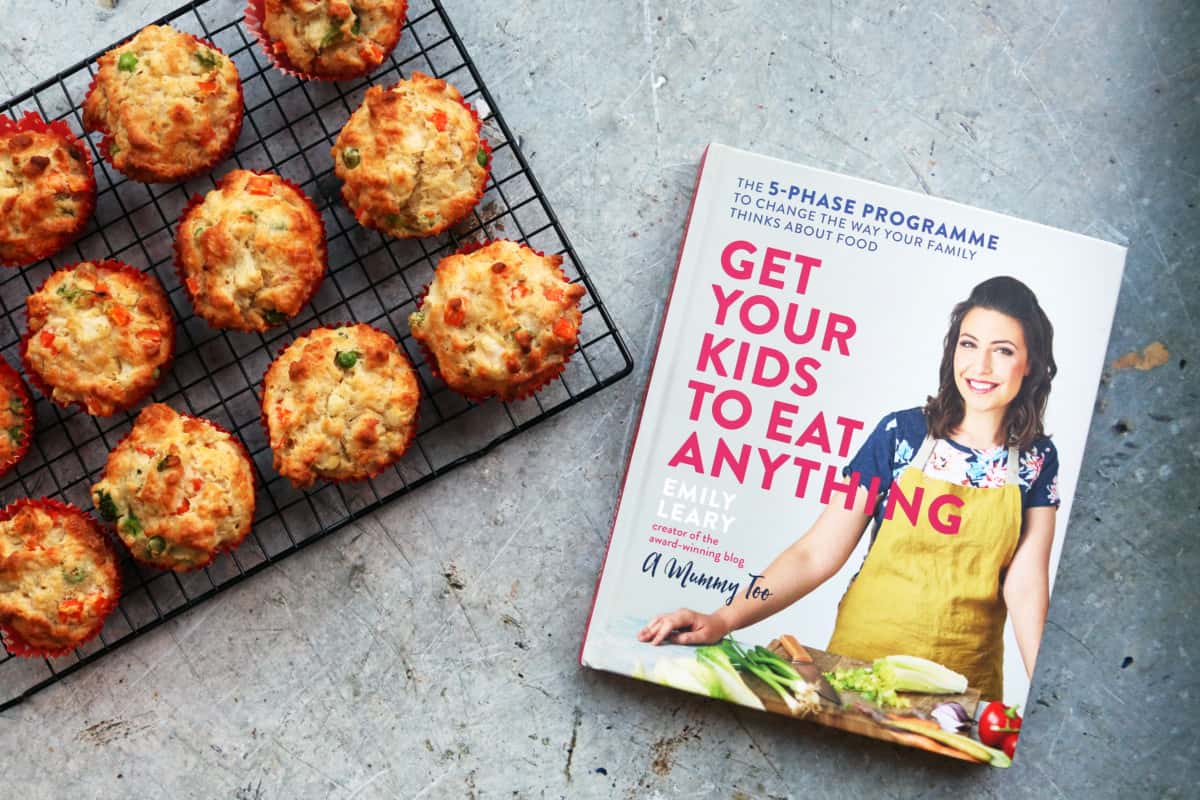 Within the book there are spaces to log the recipes you've tried and how your family have found them so you can keep a journal for future reference. It also give prompts for conversations about the food, opening up dialogue around the flavours, ingredients and the finished dish.
I love that the book has little adventures within in – getting children to take the lead in the supermarket, talking about where food comes from and growing your own herbs to use in cooking. There's also ideas of ways to make food fun – with different colours, different shapes or even food that you construct yourself at meal times.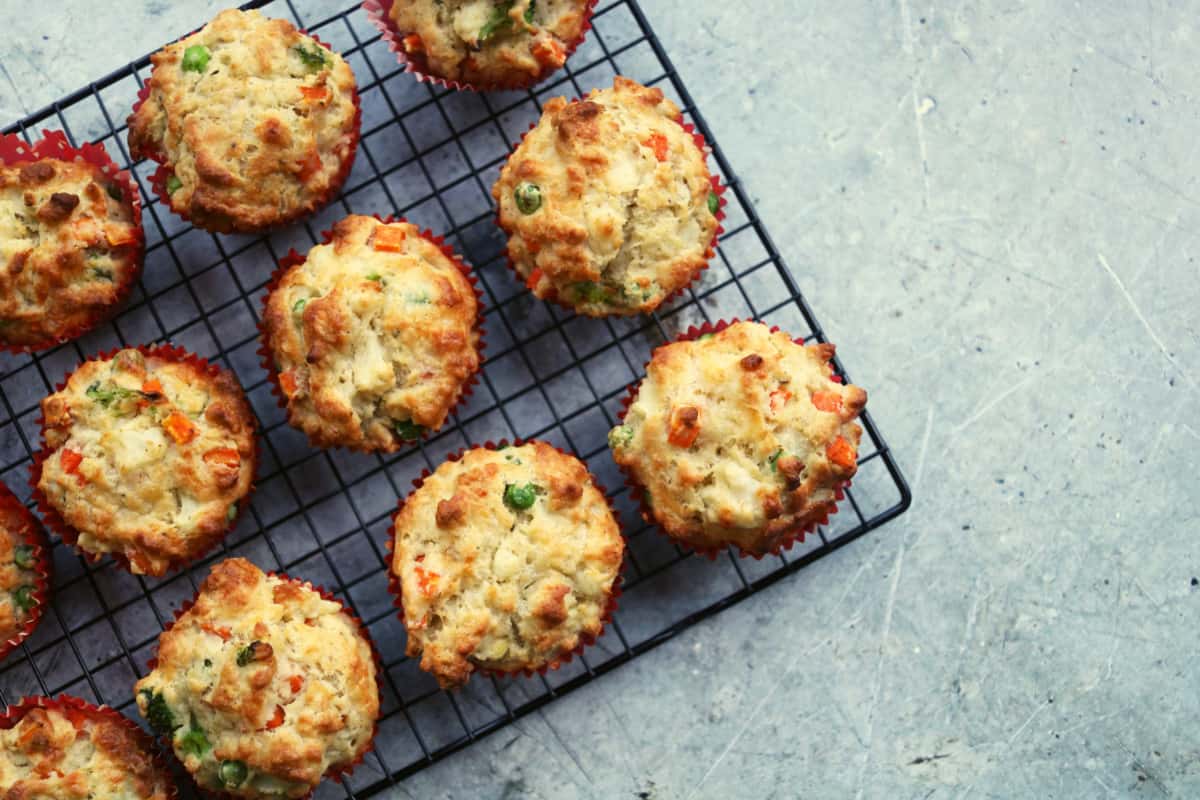 As you can see from the photos, we've been cooking some of the recipes from Get Your Kids to Eat Anything and it's definitely inspired us to think outside the box when it comes to food. We often stick to the same meals – or the same types of meal – and hardly vary the ingredients or try new flavours for fear of the children not liking it.
Since trying Get Your Kids to Eat Anything we've been adding new ingredients to meals and getting the children more involved in meal planning too. One thing I've found is they love to eat colourful food – if it's colourful and they can recognise a few aspects of it then they'll try it and often really enjoy it too.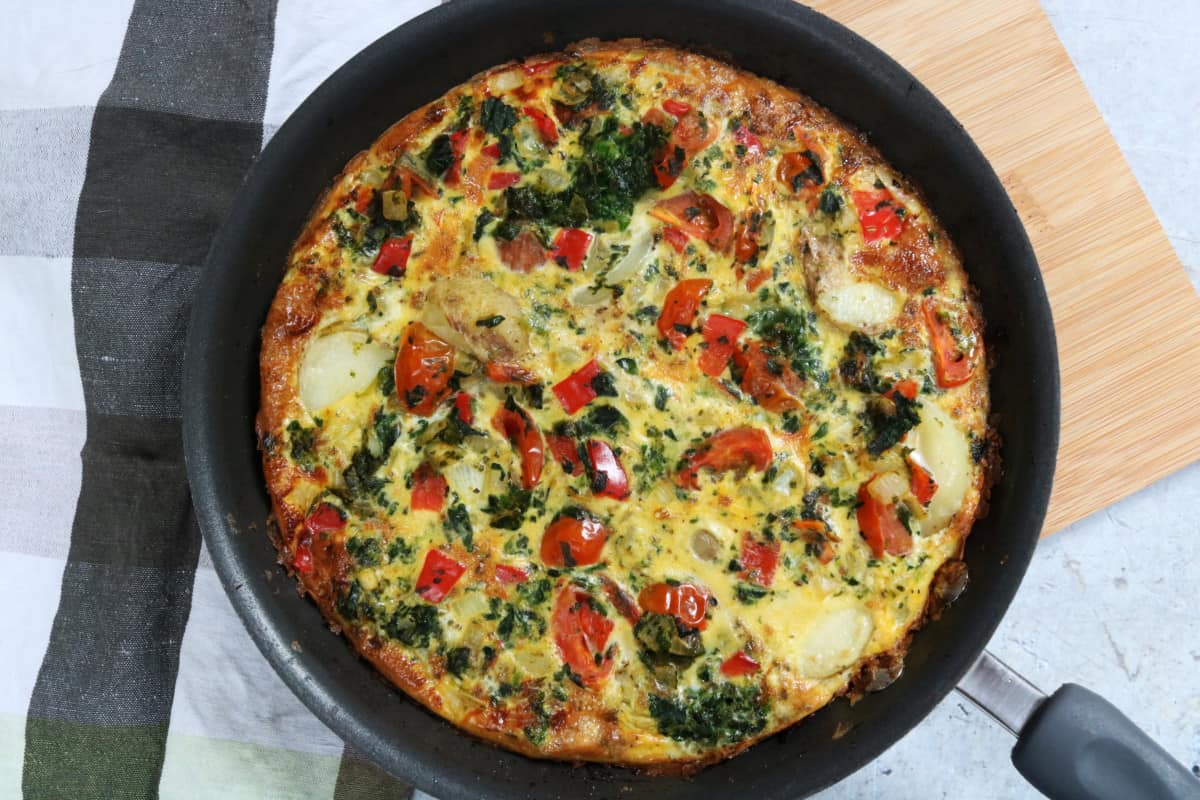 I have never read a book like Get Your Kids to Eat Anything before and I have already recommended it to so many other parents who have made off hand comments like 'He'll only eat chips/pasta/mash' or 'She used to love vegetables until she started school and now she doesn't touch them'. Get Your Kids to Eat Anything can help with those issues and so much more. It's a book that will benefit the whole family.
The book is so much more than a recipe book. It's a real resource to teach your family to try new things, embrace new flavours and open up the dinner table to whole new experiences that will change the way you eat as a family for life.