Disclosure: We were invited on this day out for the purpose of this post however all opinions are my own.
Somewhere we have wanted to visit for ages is the Rural Life Living Museum in Farnham, Surrey so when Britains Farm Toys invited us along to spend the day at the museum to enjoy the Britains trail they've set up there, we couldn't wait to visit!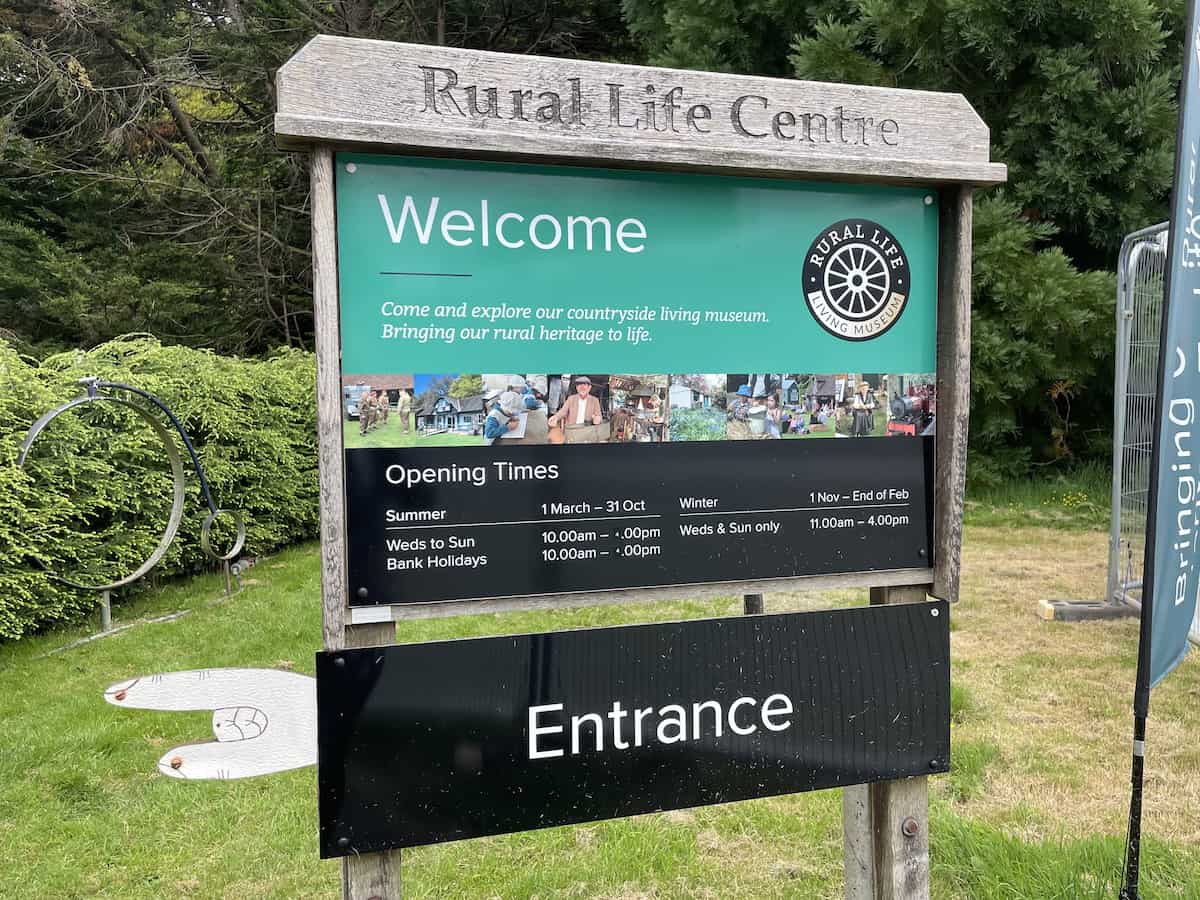 What is the Rural Life Living Museum?
The Rural Life Living Museum is an open-air museum of country life in over 10 acres of land. It's run by the Old Kiln Museum Trust and is in Tilford, near Farnham in Surrey. It used to be known as known as the Old Kiln Agricultural Museum and the Rural Life Centre and they collect and preserve objects, buildings and artefacts to do with local history, with a big part around farming.
The Rural Life Living Museum is made up of relocated historic buildings that have been staged and filled with so many different pieces from a similar time to make it feel like you're taking a walk through history. As soon as we arrived we could not wait to get started!
The Britains Farm Toys Trail
When we arrived we were given the Britains Farm Toys Trail map which the children immediately loved. Full of bright colours, activities and Britains models to hunt for around the Rural Life Museum, I knew it would keep them engaged throughout.
There are seven Britains Farm Toys models to find throughout the site and the children loved spotting them. There were sheep and a sheep dog hiding in a Shepherd's Hut and a herd of cows in a Dairy Wagon. It was so well thought out, with each piece being somewhere completely relevant.
The children found a combine harvester in a granary hut and a tractor on a shelf alongside farm machinery. Farming isn't the most exciting topic for children but, when twinned with toys dotted around and facts about the things they are looking for it meant that LP and Little Man couldn't have been more excited!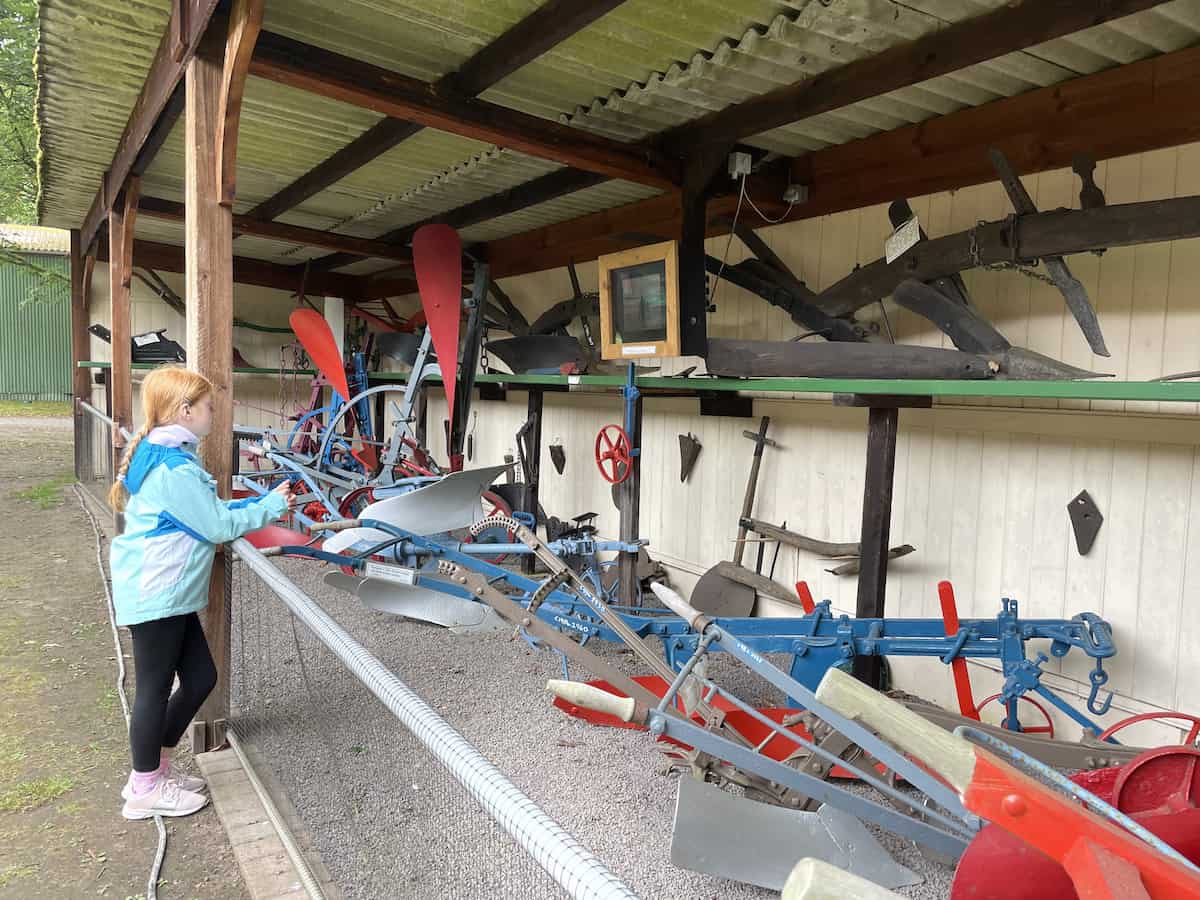 One of my favourite parts of the trail was the Arcon MK V Prefab. It felt like a real home that servicemen lived in with their families after the Second World War. We got to see each room as it would have been back then and the children couldn't believe how different it was to our house now. And of course – we found a family of Britains models in one of the cupboards too!
One of the last Britains models was in a wagon shed, full of incredible old vehicles and LP found a frame to take photos to share on social media of the trail and general fun at the Rural Life Living Museum. I love these touches – and it's great to see other people enjoying their day out with the #Britains100 hashtag on social media too.
The final model was the Fordson Major, such an iconic vehicle that is being released to commemorate 100 years of Britains toys in September. The children thought she was beautiful and I couldn't help but agree!
Later in the day we found a real Fordson Major in one of the farm buildings and the children loved that they'd seen both the model and the real thing. The models really helped to bring parts of Rural Life Living Museum to life for the children.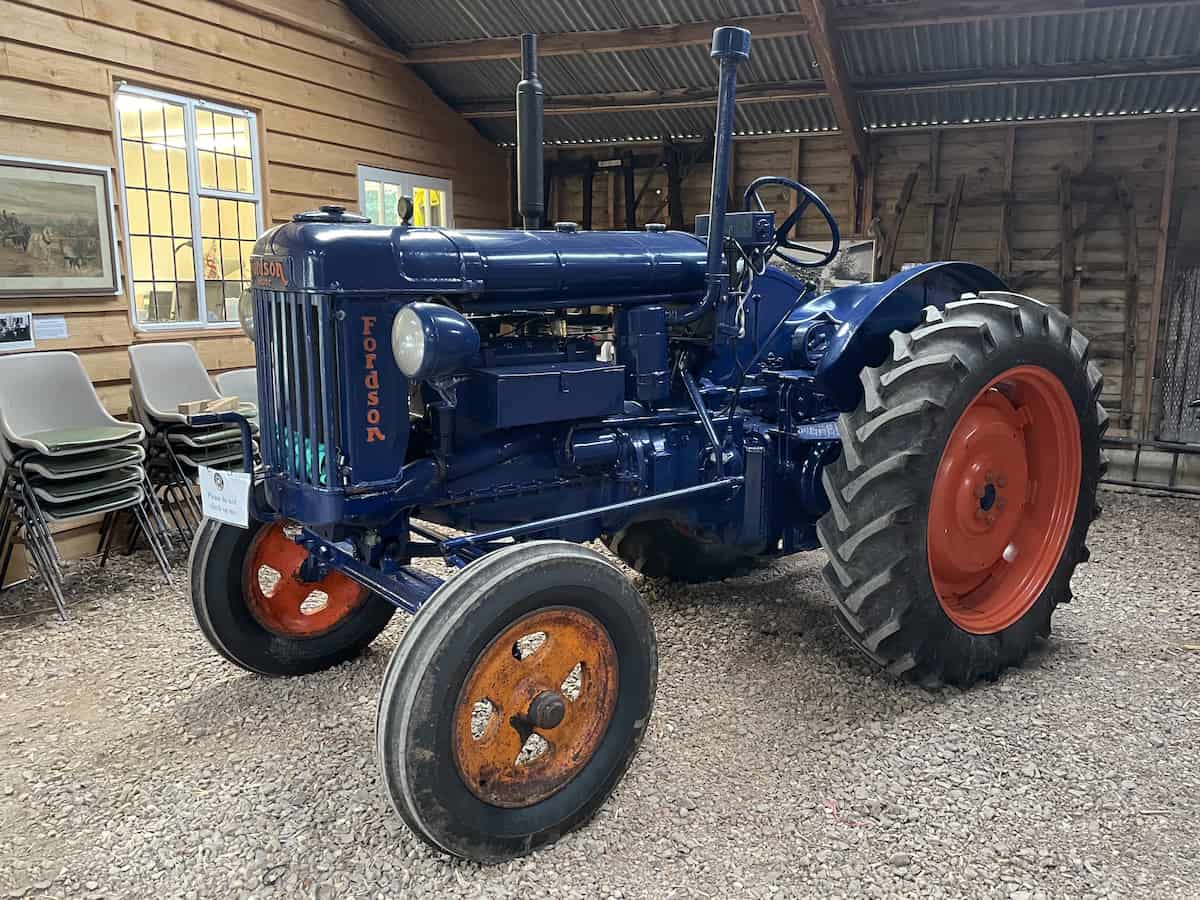 What else is there to see at the Rural Life Living Museum?
The Rural Life Living Museum has so many things to see and do as well as the Britains trail. We took the woodland walk through the forest and got to see an old Living Van that the children couldn't believe people used to live in! There's so much forest to explore with over 100 species of trees so it's well worth doing the woodland walk.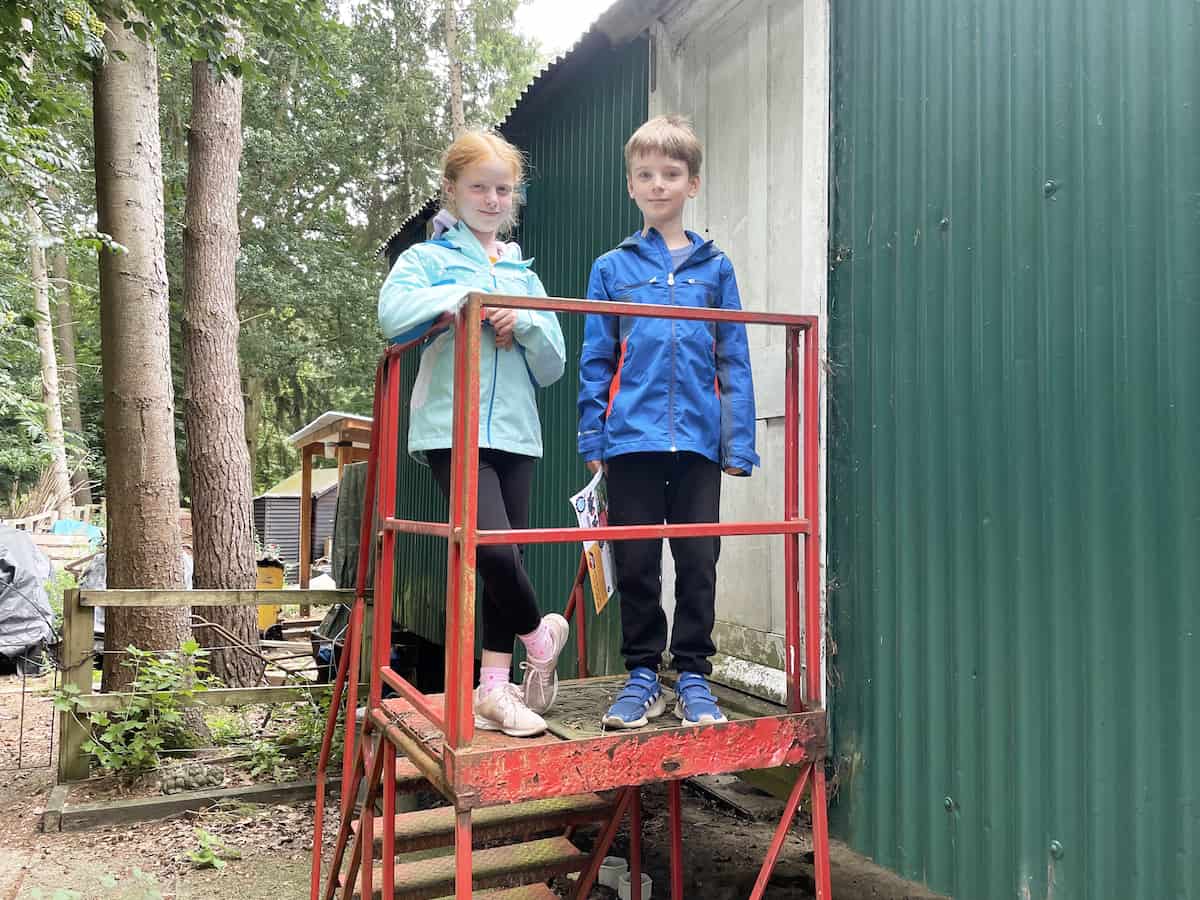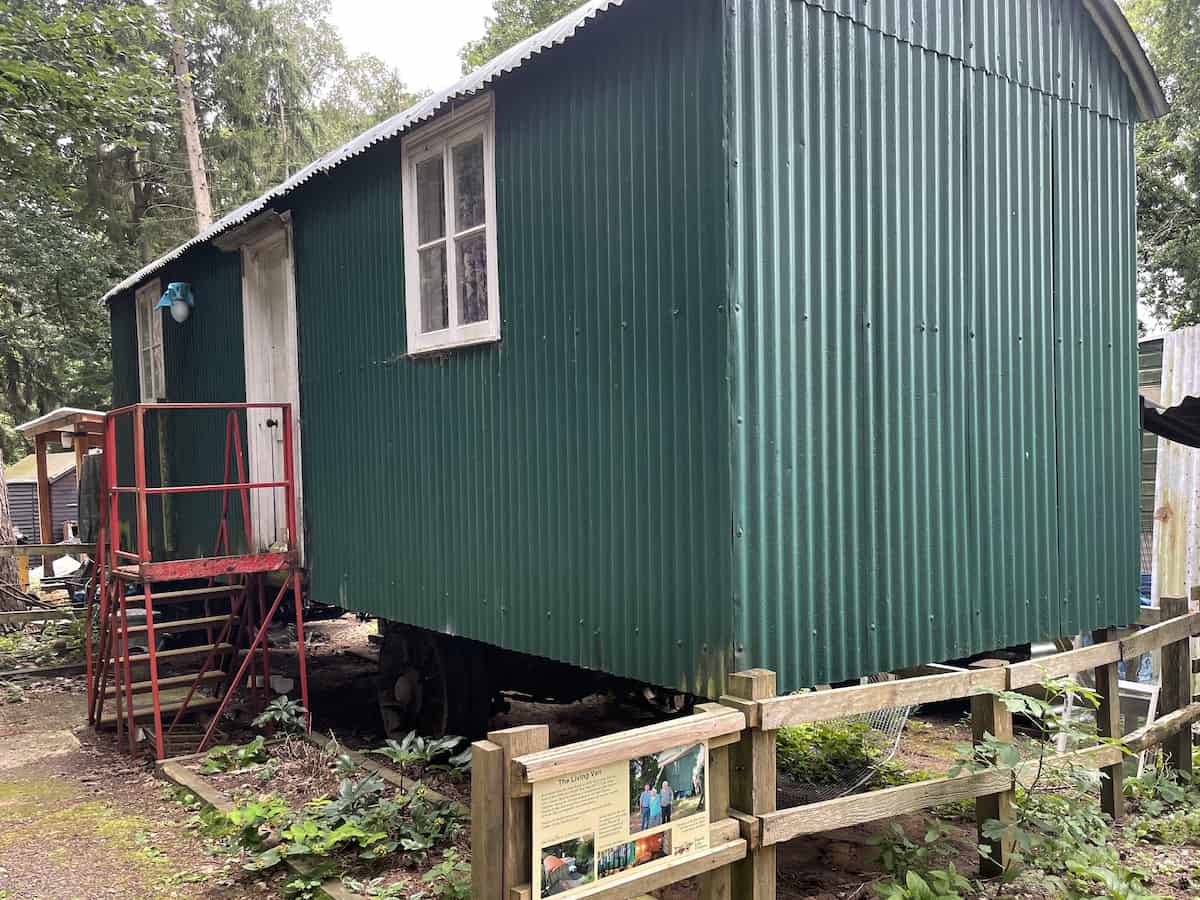 There were so many incredible buildings to explore. From the Eashing Chapel to the Frimley Green Cycle Workshop and the Cricket Pavilion. I absolutely loved the community feel of the Rural Life Living Museum. It really feels like a village of a time gone by.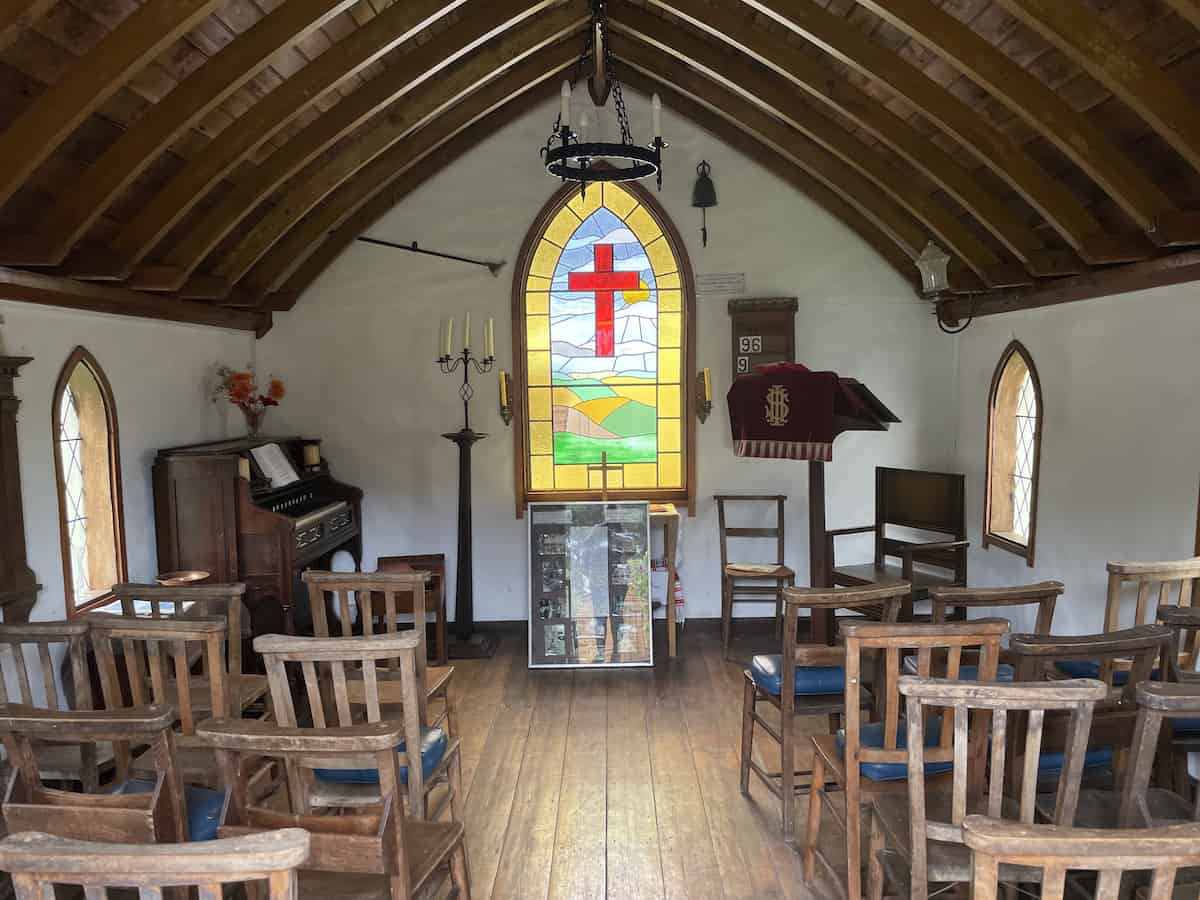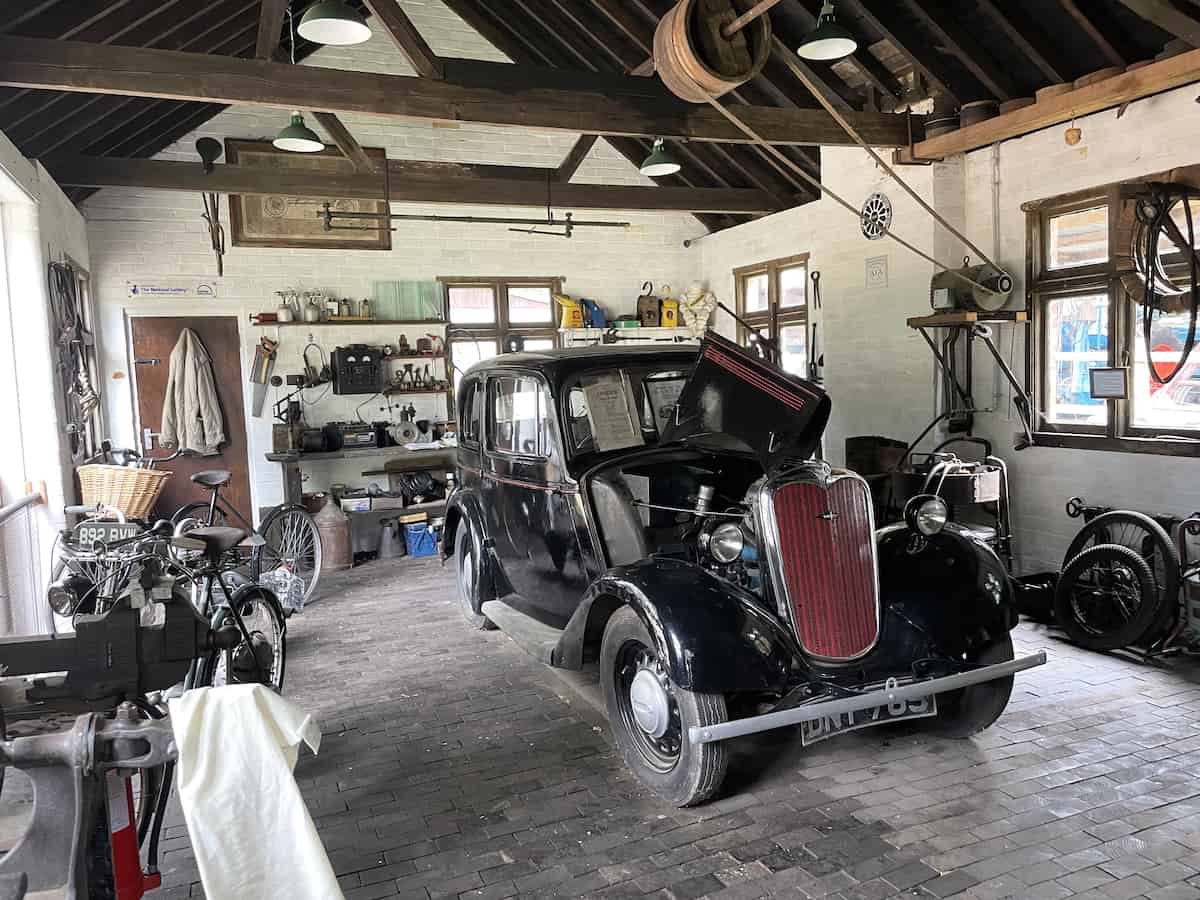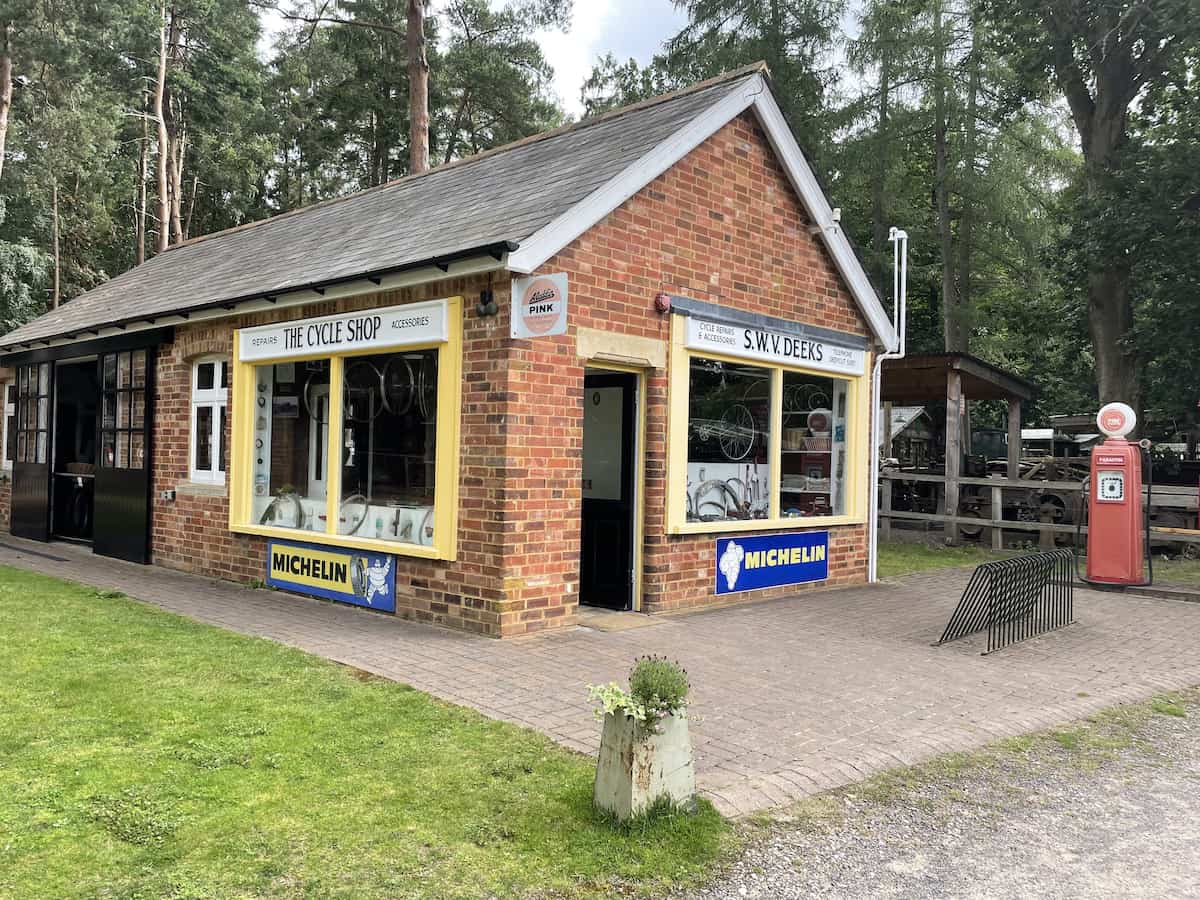 Of all the buildings, the children loved the Tilford Building the best. It houses what can only be described as a village street. It has so many shops inside, complete with all the things they would have sold or services they would have provided. There's a butcher, a bakery, a cobbler's shop, a haberdashery, a wheelwright shop and even an egg dispensing machine and Sir John Henry Knight's catapult!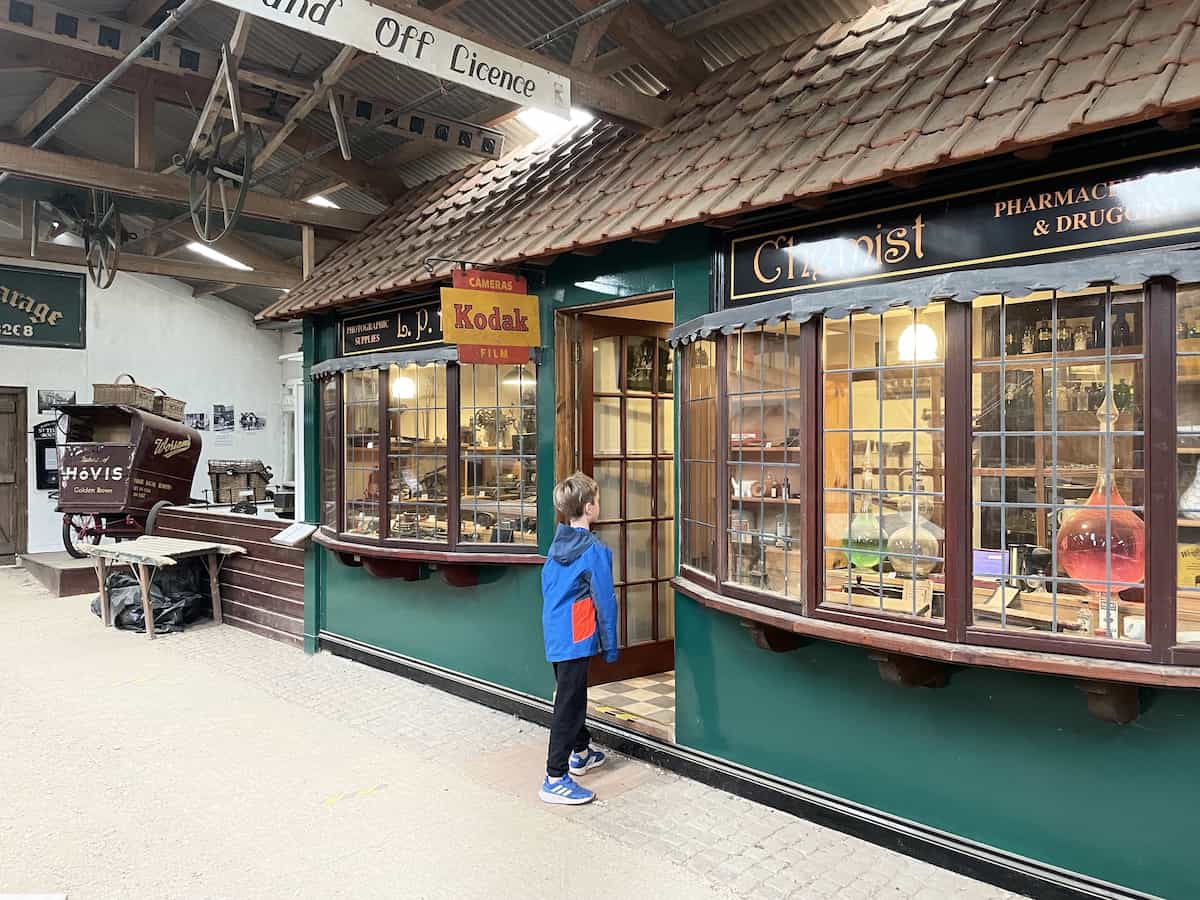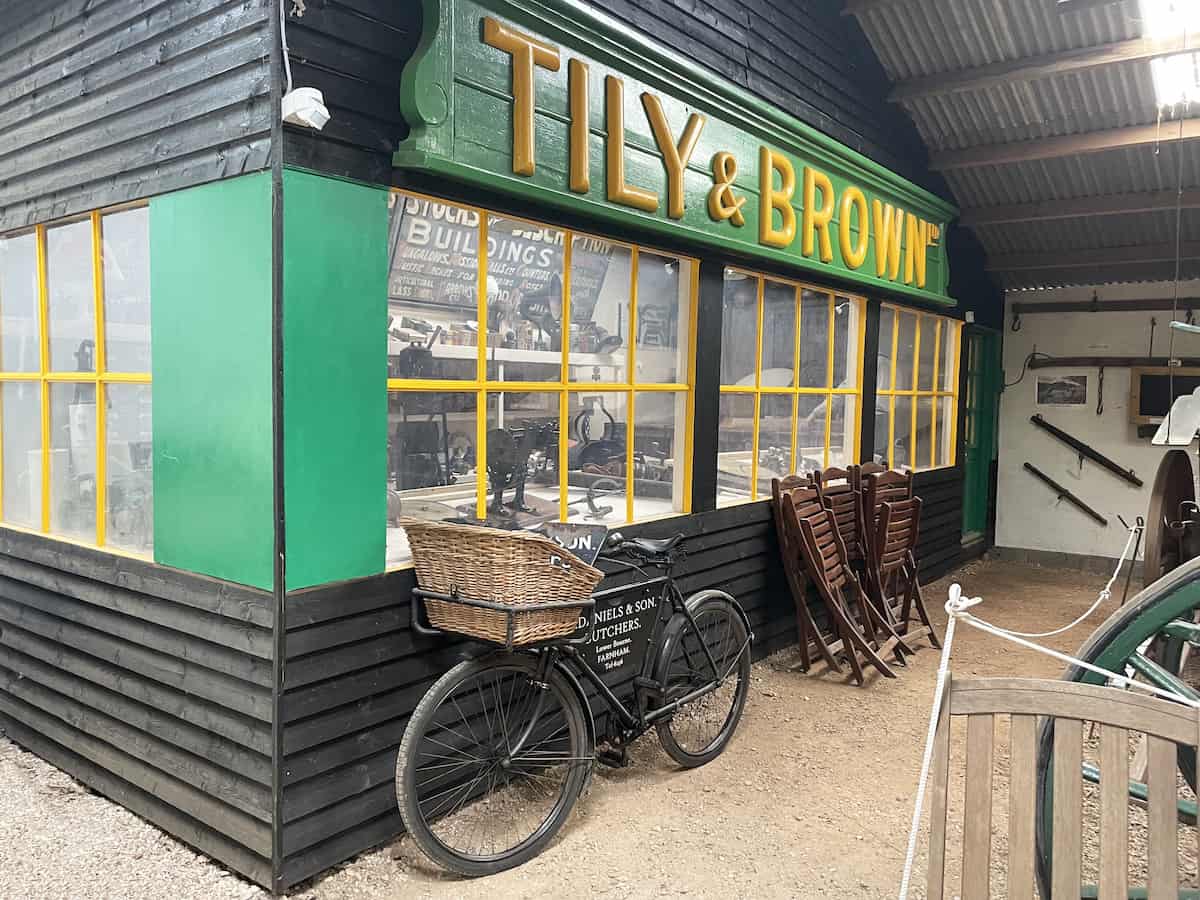 They also loved the Schoolroom, and spoke a lot about the similarities and differences with their own school lives. It was a beautiful building, and it would have been such a bright and airy school room too. It was so lovely to see.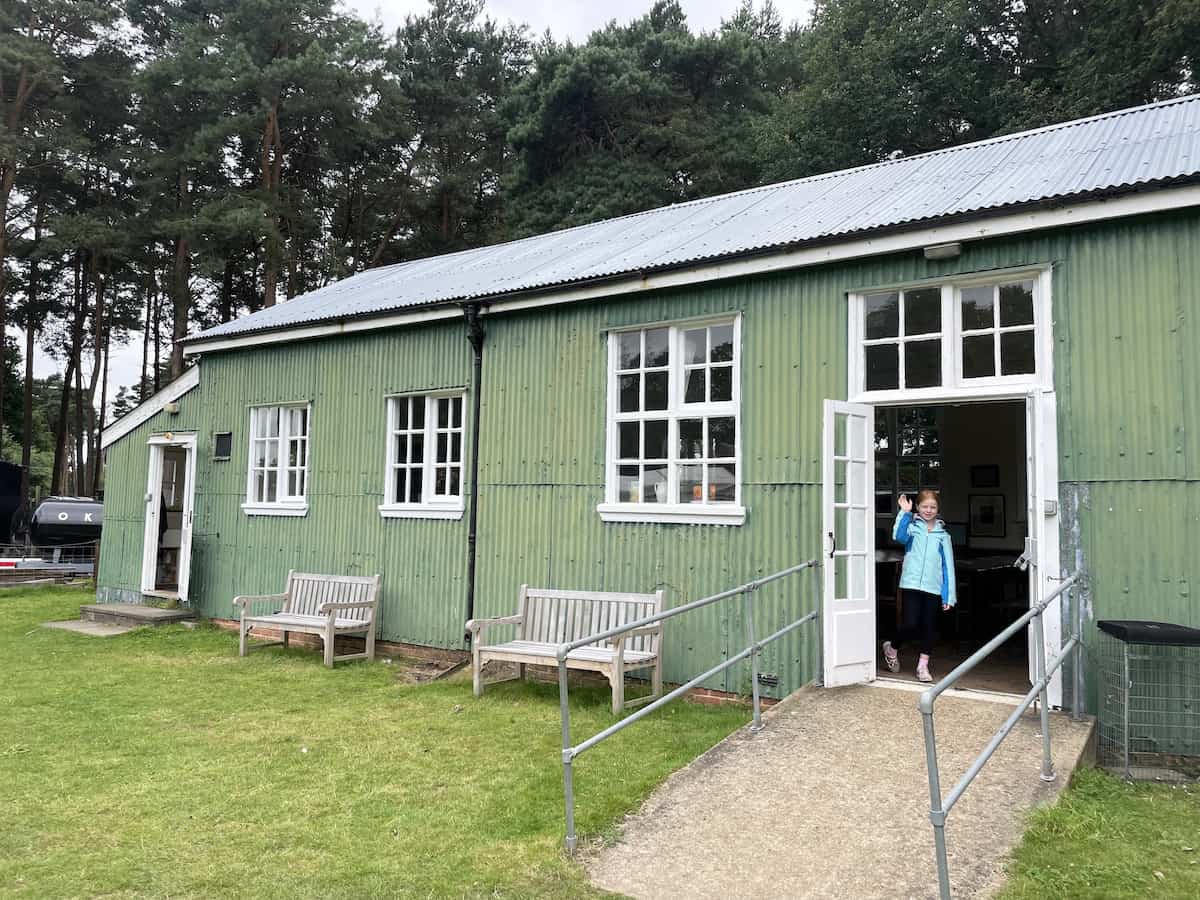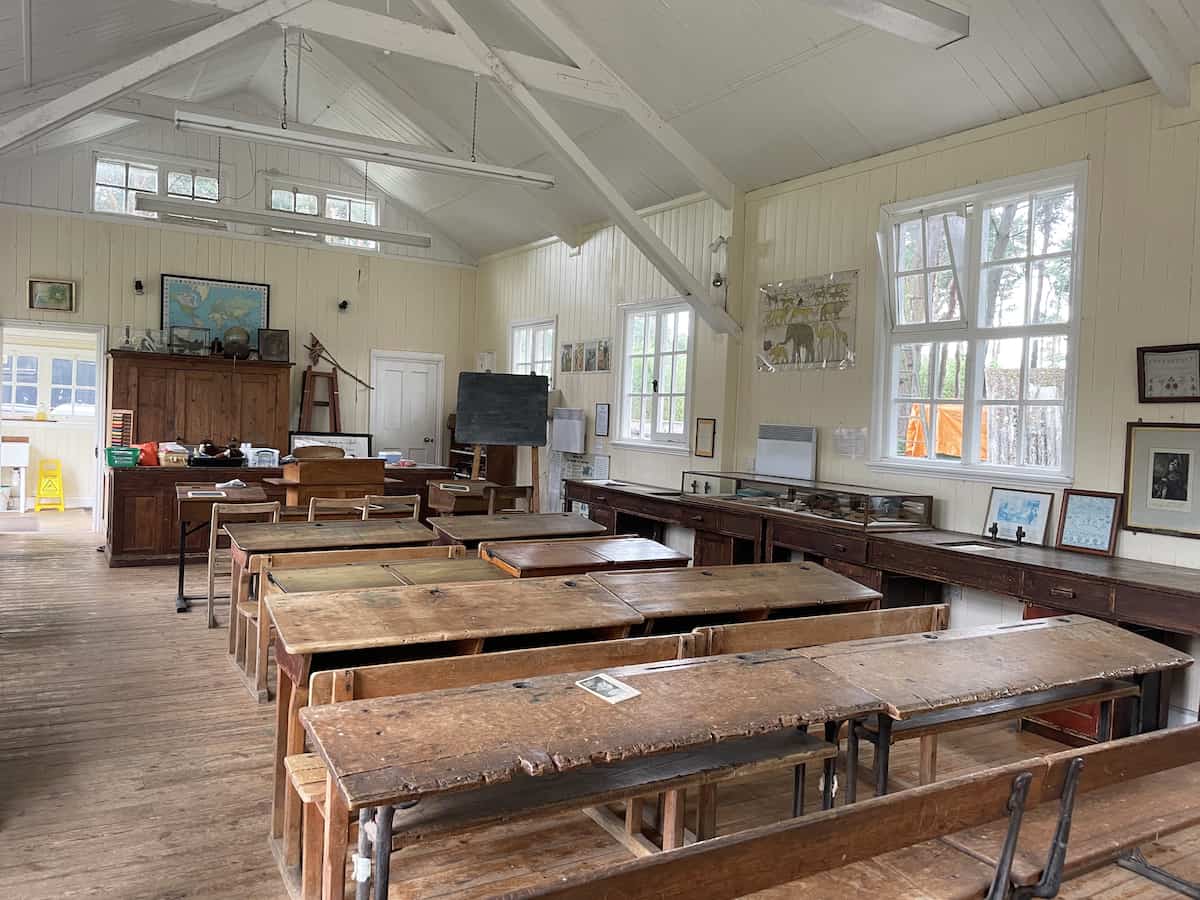 Children's Activities at the Rural Life Living Museum
You may think that an open air museum about agricultural life wouldn't appeal to children but the Rural Life Living Museum has gone above and beyond to make sure children have a great time and learn something too.
Every time we turned a corner there were new children's activities. From crafts and storytime in the Village Hall to spinning tops and coins to make copies of in the Tilford Building and puzzles in the wagon shed.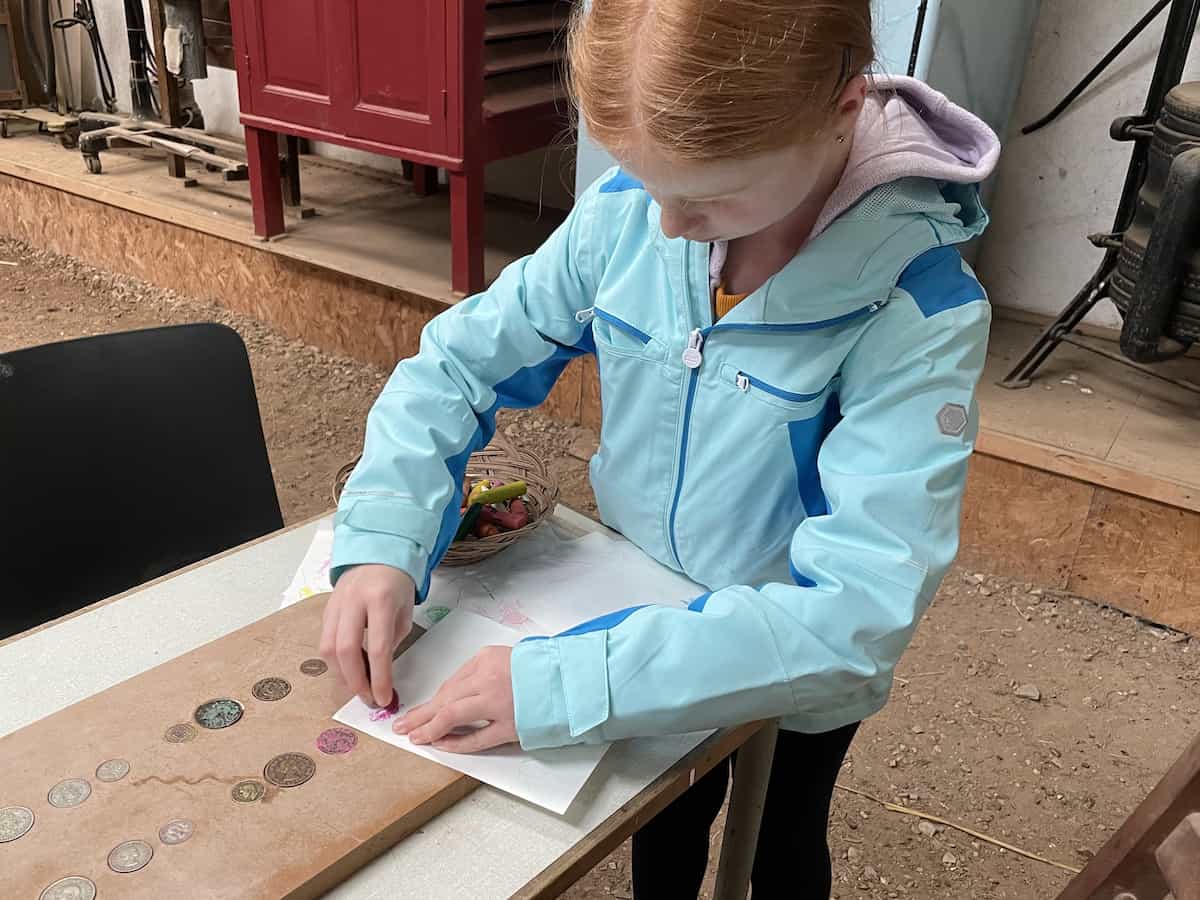 There's even a dedicated room for vehicles to play with and books to read plus a workbench and cogs in the Bourne Building that I had to pull LP and Little Man away from despite them being far too big for them! They loved the ride on vehicles under the trees too.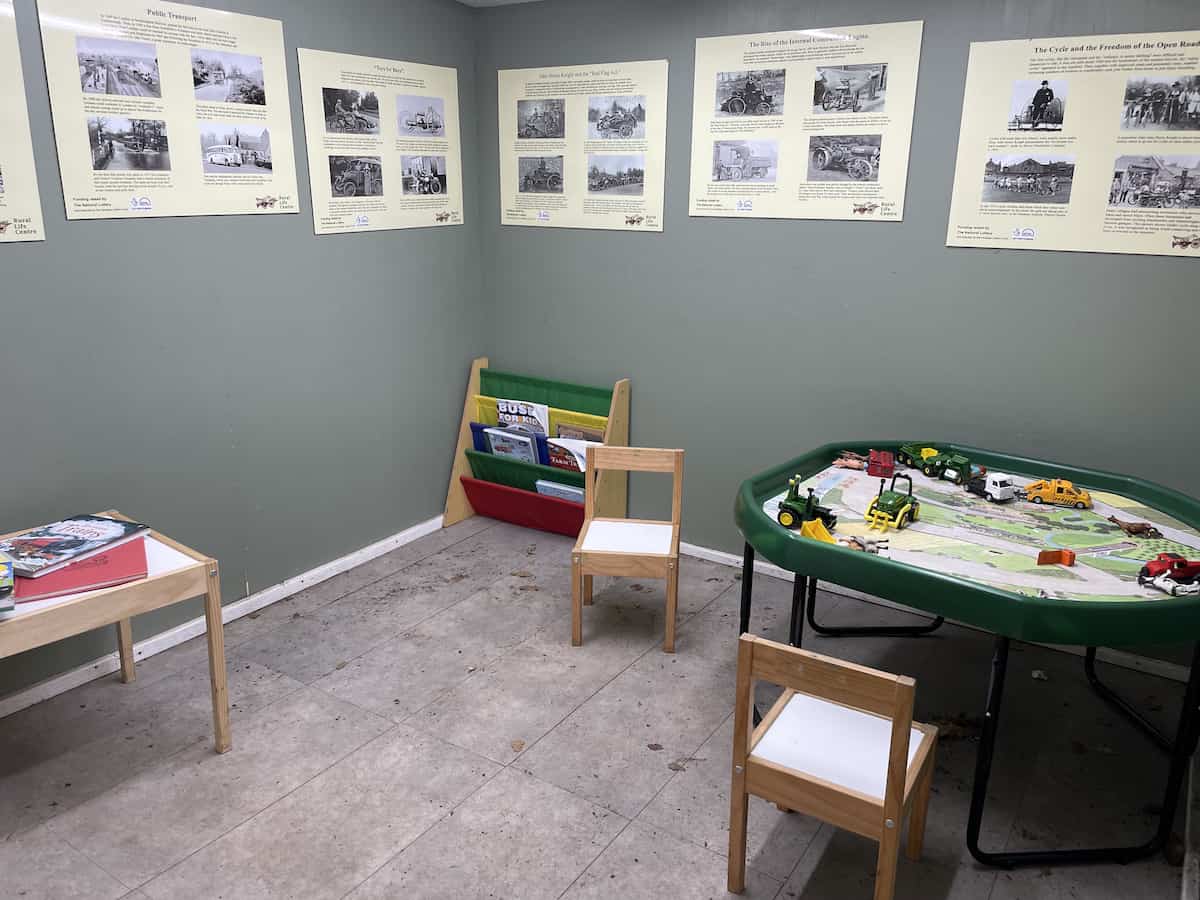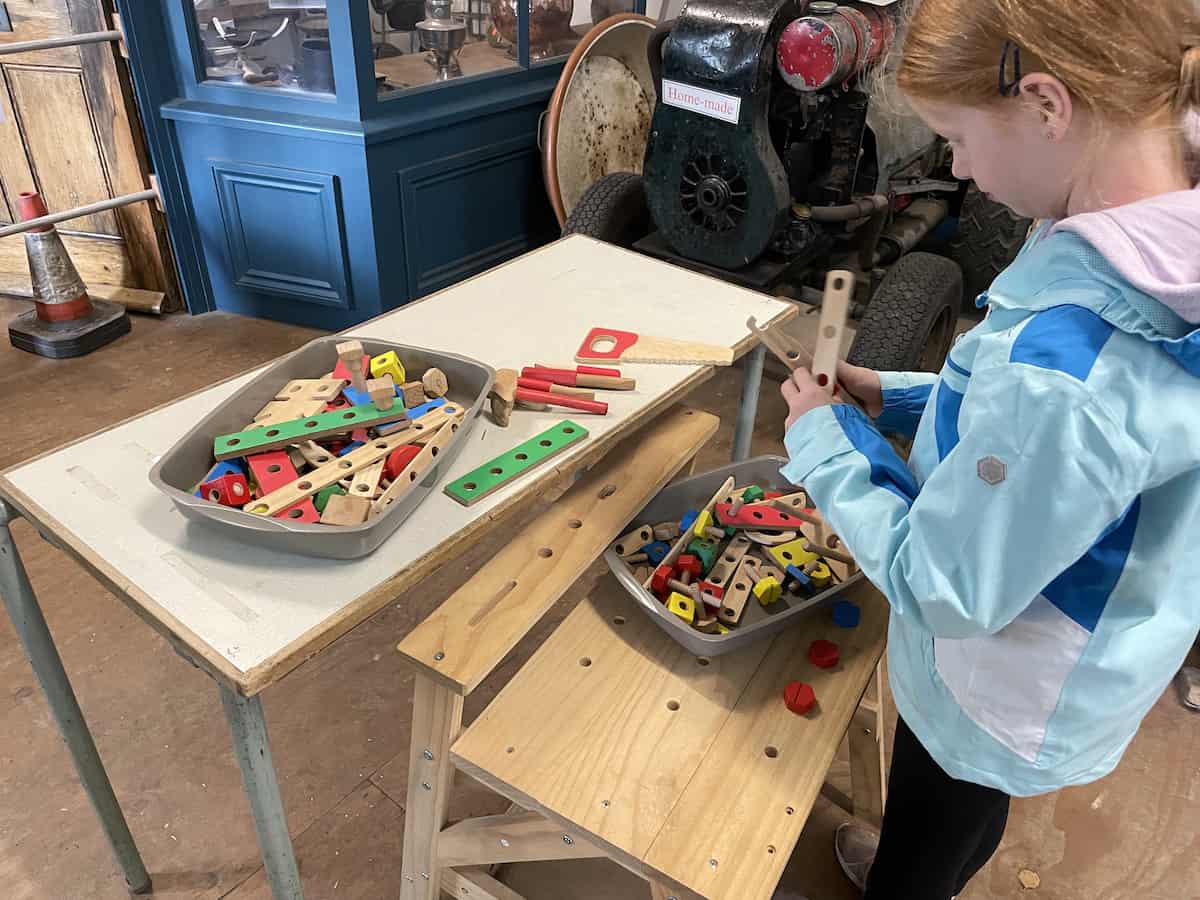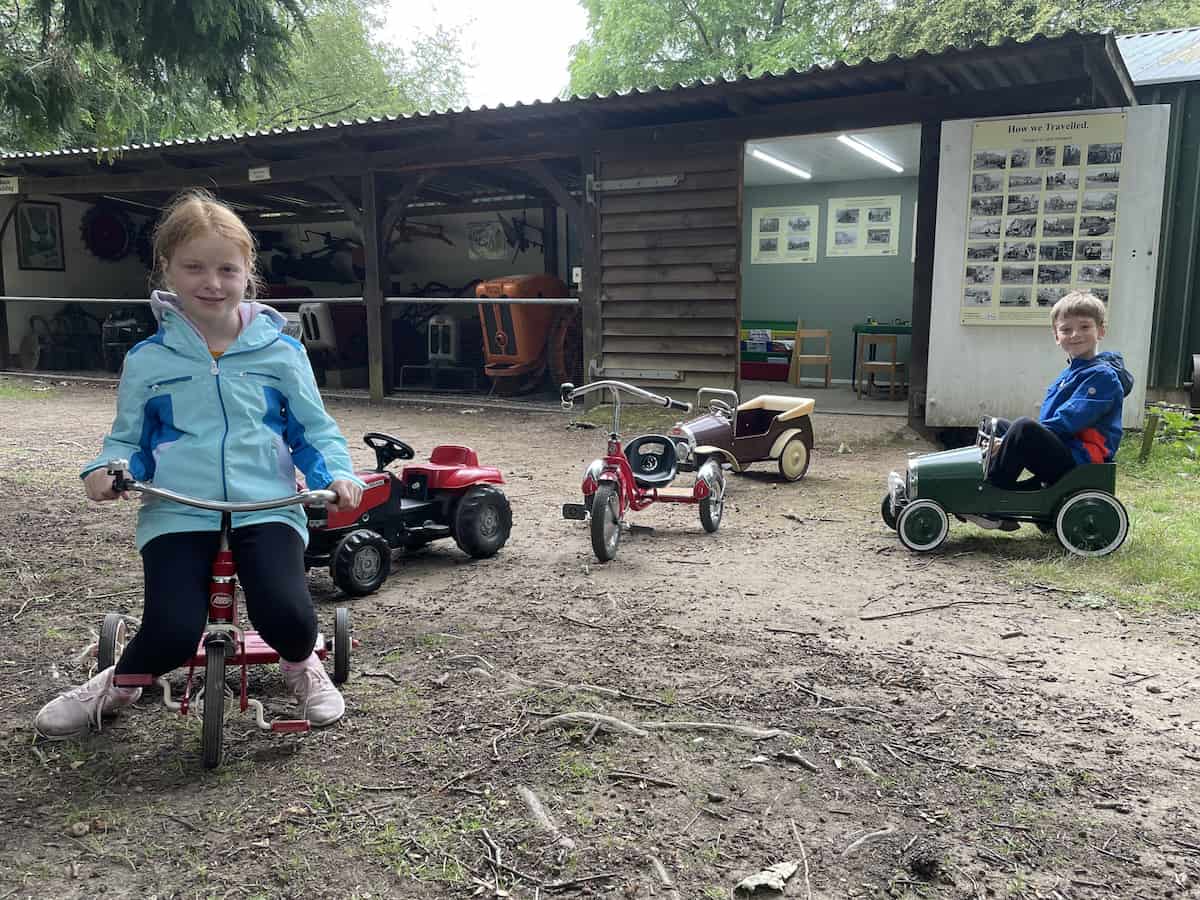 But, the best part for the children, without a shadow of a doubt, was the 1950's playground. It's such a familiar style of playground that I'm sure I must have played in ones similar as a child – and they absolutely loved it. Complete with swings, roundabout, seesaw and slide plus a milk float to climb on and role play delivering milk. They were in heaven!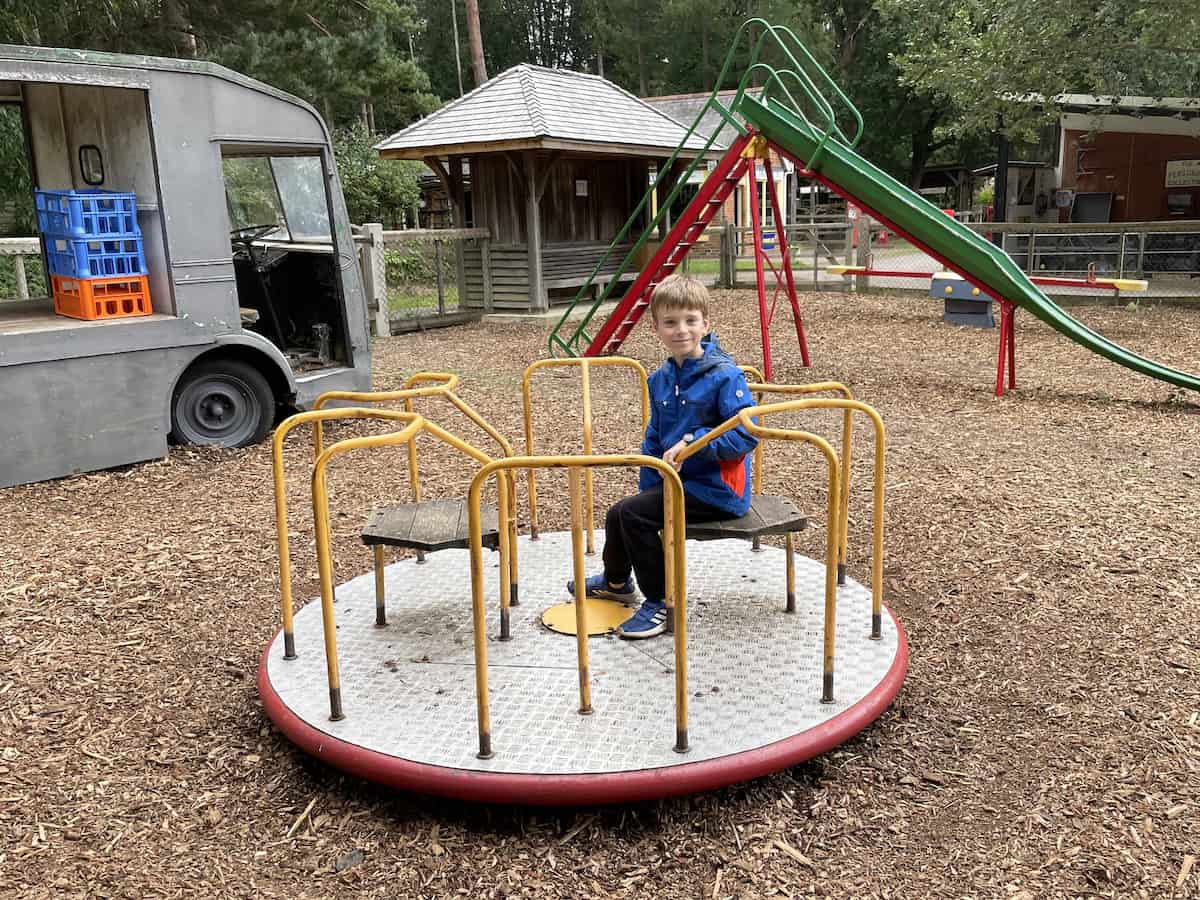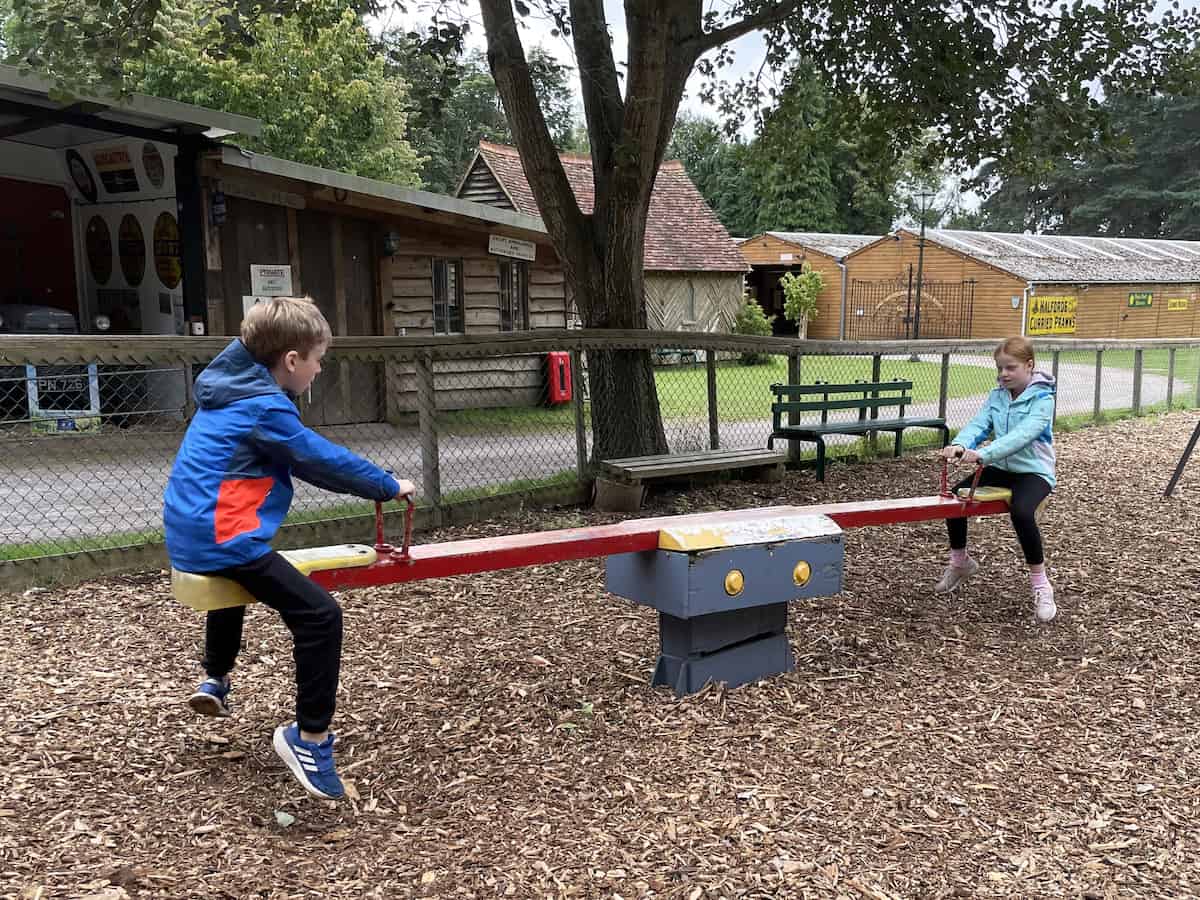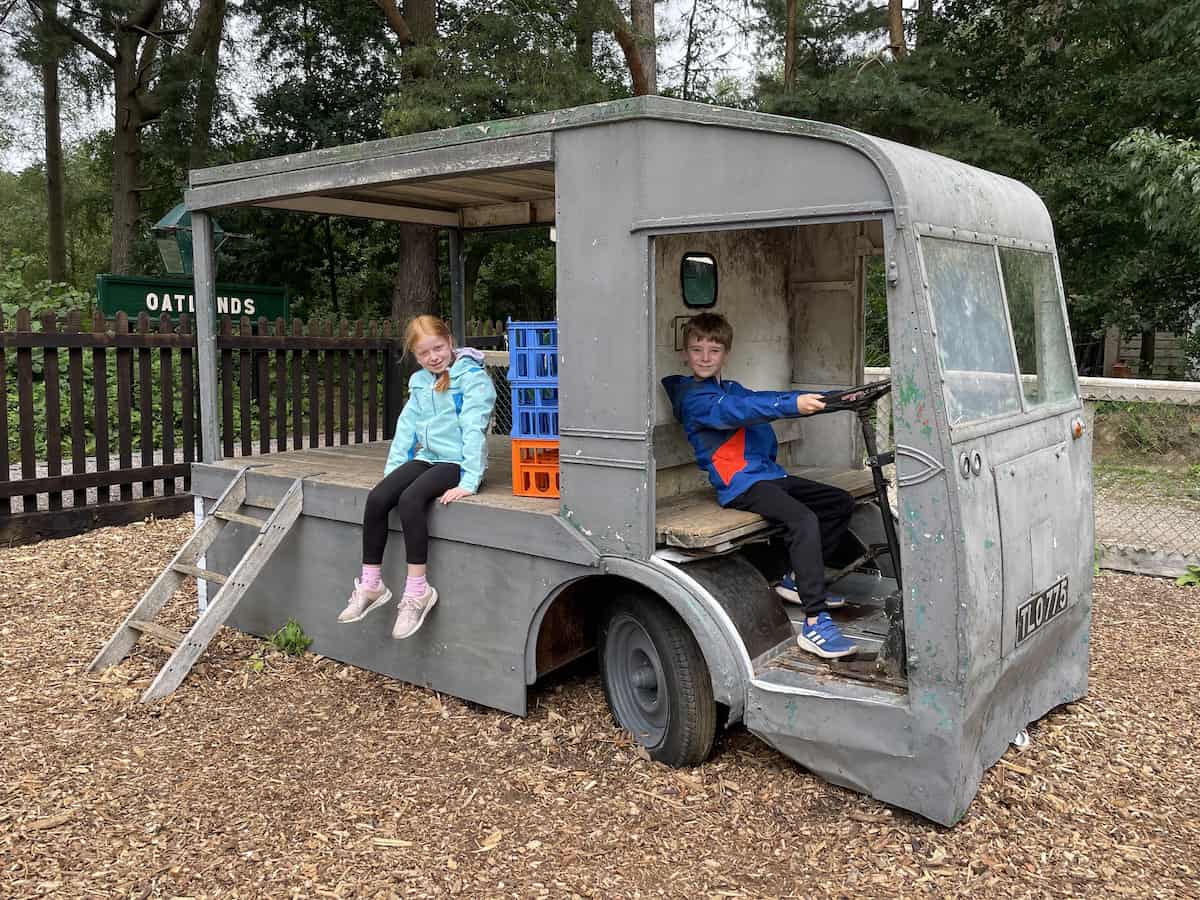 The Rural Life Life Museum Farnham is also home to the Old Kiln Light Railway – Surrey's Only Industrial 2ft Gauge Railway which operates at weekends when the museum is open. There's a cost of just £3 per passenger and I now need to go back on a weekend to try this for myself! The children would love it.
We absolutely loved the Rural Life Living Museum. It was a really nice day out, complete with nice clean toilets, hand sanitiser everywhere and the Old Kiln Cafe serving refreshments too. It was a really affordable family day out that we all really enjoyed and the Britains trail was a real added bonus – great fun!
The Britains Trail is on for another couple of weeks so visit the Rural Life Living Museum website to find out more information, check opening times and book your tickets. Make sure you share your adventures on social media using #Britains100 so we can see what you get up to as well!
For reference, the Rural Life Living Museum address is: Reeds Road, Tilford Farnham Surrey GU10 2DL