*This is a paid post
Black Tower have launched a new range of wine that is set to revolutionise the way people consume alcohol. There are so many times where I've chosen not to drink – when I'm in a fitness and healthy living mindset or when I have something happening the following day where I need to be on form. But what if instead of not drinking you could just enjoy the same number of drinks as usual but containing less alcohol?
Black Tower's new low alcohol range, Deliciously Light, means you can still have the pleasure of a glass or two of wine without the after effects of consuming too much alcohol. At only 29 calories per 125ml glass and 0.5% ABV it's great for those looking for a healthier lifestyle but still wanting to indulge every so often. It's only 1.5 SYNS on Slimming World too so great for those that don't want to veer away from their plan.
The range features white, red, rosé and sparkling varietals and they are great alternatives to standard wine. All of the varieties are fruity and sweet – slightly sweeter than normal wine. But, they are easy to drink and great for alongside food or as part of a party or celebration.
I used to find that I would get an after taste with wine and that it would coat my mouth. Deliciously Light isn't like that. There's no after taste and it's fresh and light. The red wine is much less dense than a typical red wine making much easier to drink and the rosé doesn't have that lingering flavour I've come to expect when drinking rosé wine.
The whole range is so enjoyable to drink, refreshing and a lovely alternative to wine. I actually think that people who don't like wine should try Deliciously Light as it's a different drinking experience.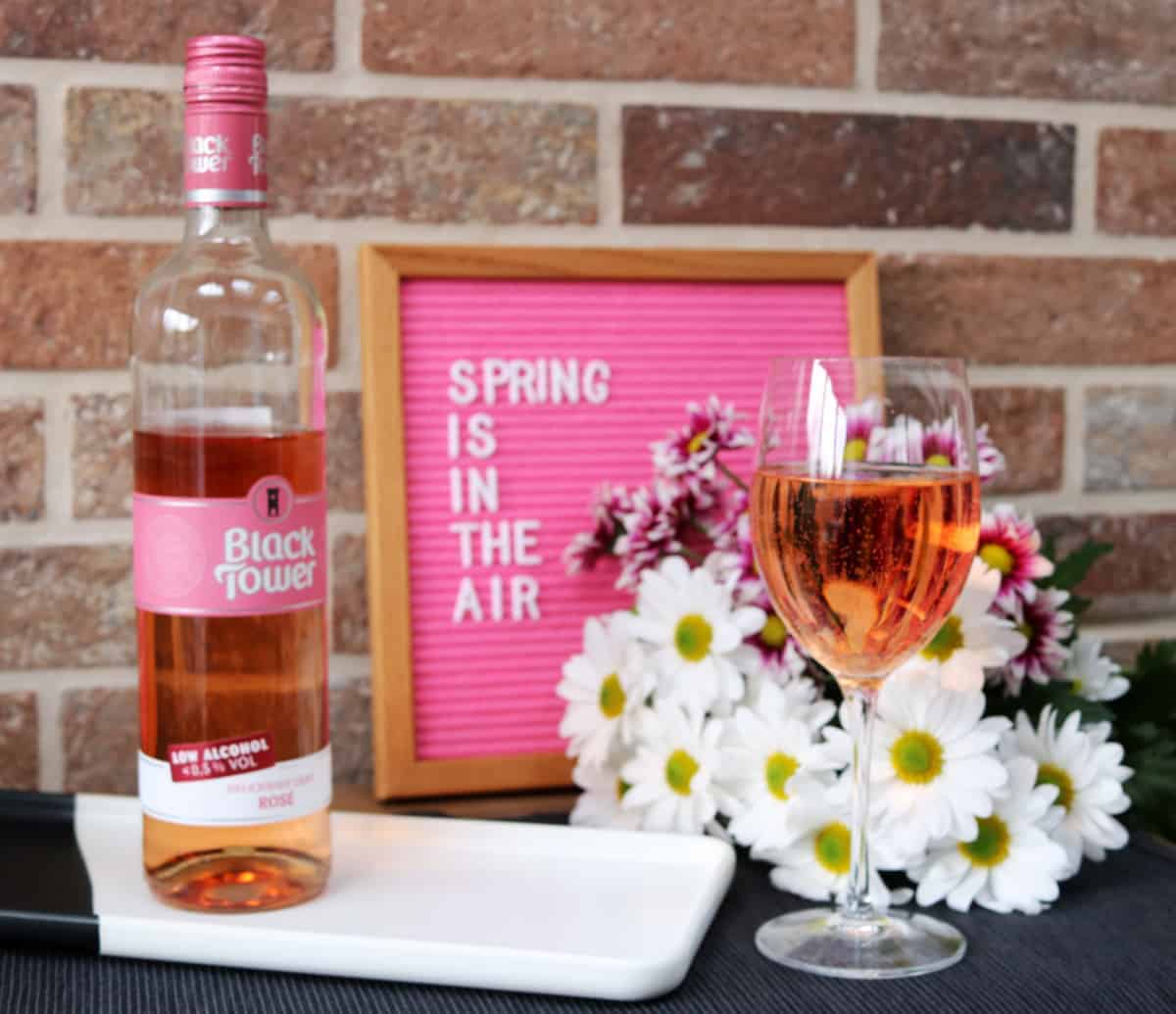 Black Tower's Deliciously Light range definitely fills a gap in the market from my perspective. If you enjoy a glass of wine but don't like all the negative effects of drinking it – the calorie level and alcohol content – then Deliciously Light takes those worries away and lets you still drink responsibly but with the peace of mind that your head won't be so fuzzy in the morning.