When we went to Diggerland we stopped off in Rochester for a couple of hours on the way home. It's somewhere we hadn't been before and we only visited as I saw Rochester Castle on the map but it's somewhere I wish we could have stayed longer.
We parked easily in Rochester, right near a marina and walked up the hill to Rochester Castle. As English Heritage members we got free entry but we were impressed that you could see so much of the castle without paying. It has beautiful grounds around it and the original castle walls edge the gardens. It's a really beautiful place to spend time and we could tell it's a bit of a hub for locals. There were people sunbathing, playing ball games and just enjoying themselves. It was lovely.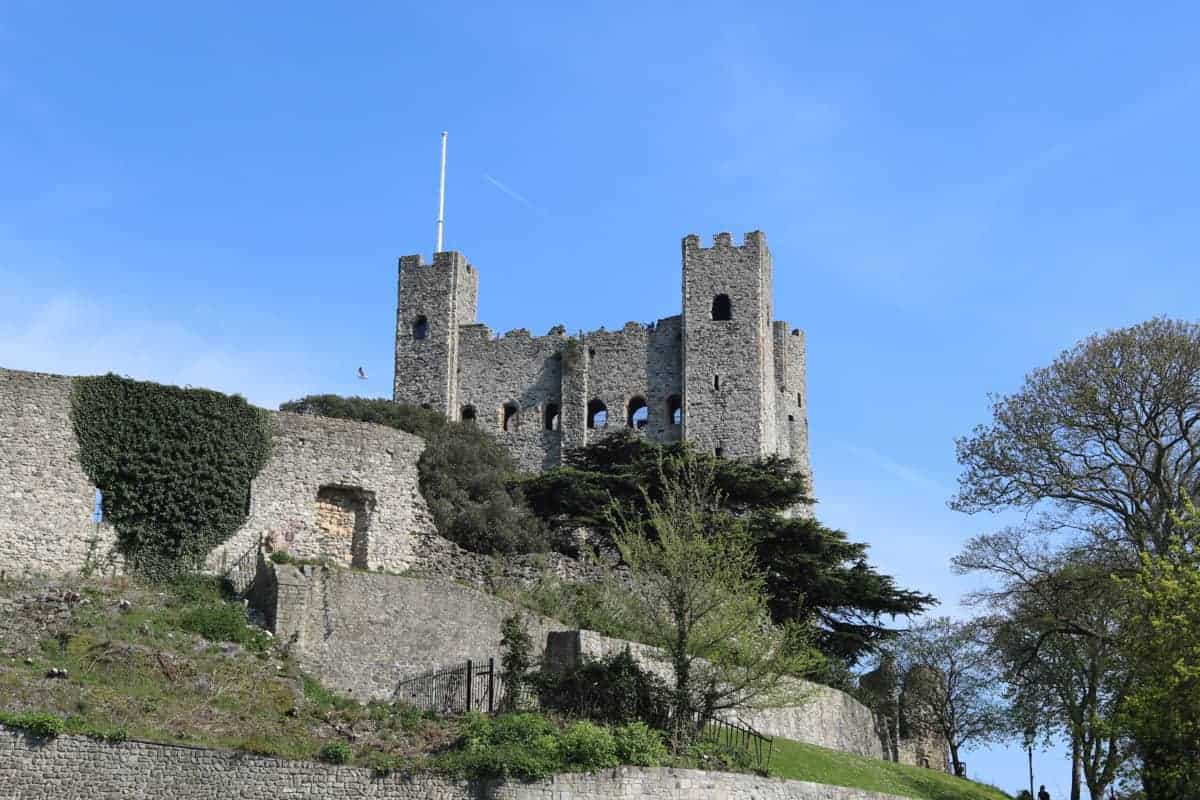 Before heading into the castle we had an ice cream in the sun from the handy kiosk in the gardens. It even sold burgers and hot dogs – I wish more parks had something like that! Entry to the castle was monitored so that only a certain amount of people could go in at once so we stood in the sun and queued until it was our turn.
The castle was great to climb up – with over 200 steps to the top – and gave great views over Rochester and the surrounding area. We could see the cathedral really clearly and if we'd had longer to visit we would have gone inside too – it looks stunning from the photos I've seen online.
After exploring the castle we walked along the esplanade, appreciating more gardens and the boats in the marina. I think the sun shining really added to our day – it was just such a beautiful place to explore.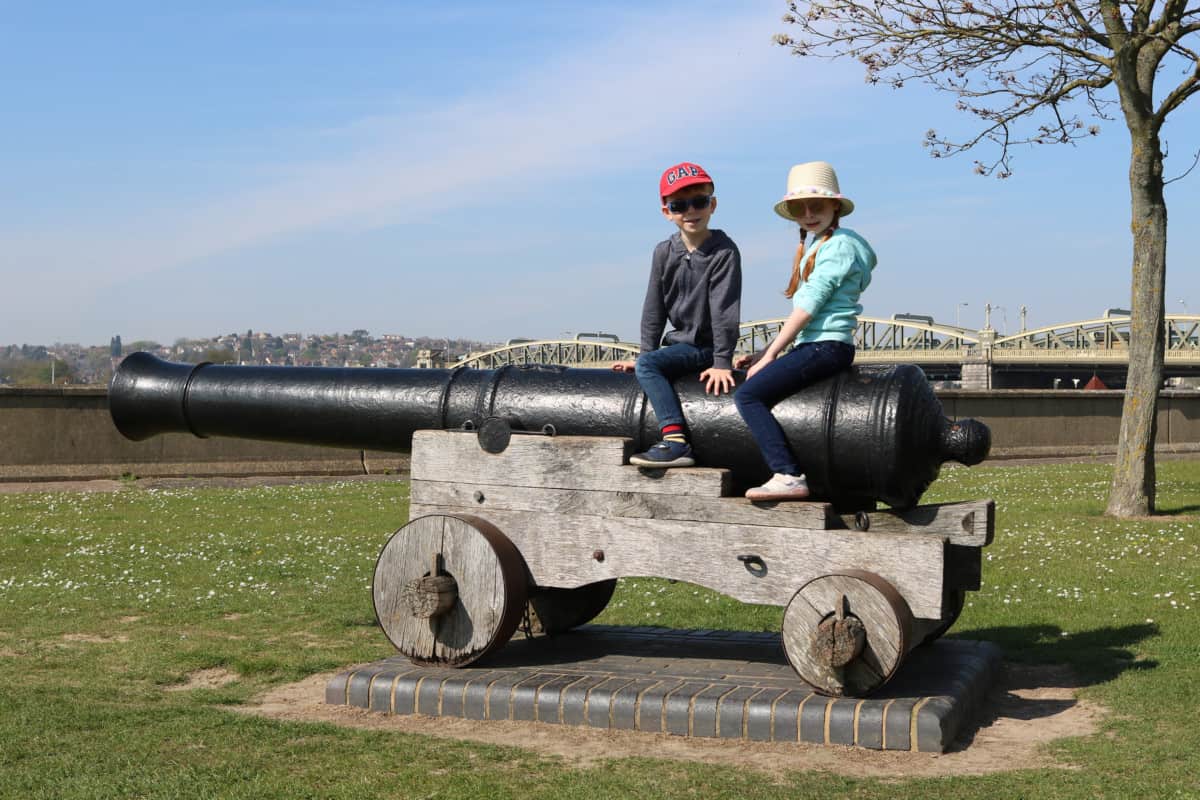 We finished our trip with a play in a playground before heading home. We all agreed that Rochester was somewhere we were so pleased to visit and somewhere we would love to come back to in the future. Definitely stop off if you get the chance.