When we were in Rome over May half term we wanted to experience as much of the city as we could. With two small children in tow we were conscious that they might be overloaded with history and lose interest in it all. So we decided to visit one of the biggest green spaces in the city, the Villa Borghese Gardens.
Villa Borghese is a place that pre-children, hadn't even been on our radar when Dave and I visited ten years before. For those that don't know, the Villa Borghese is a huge open park with landscaped gardens, buildings and museums.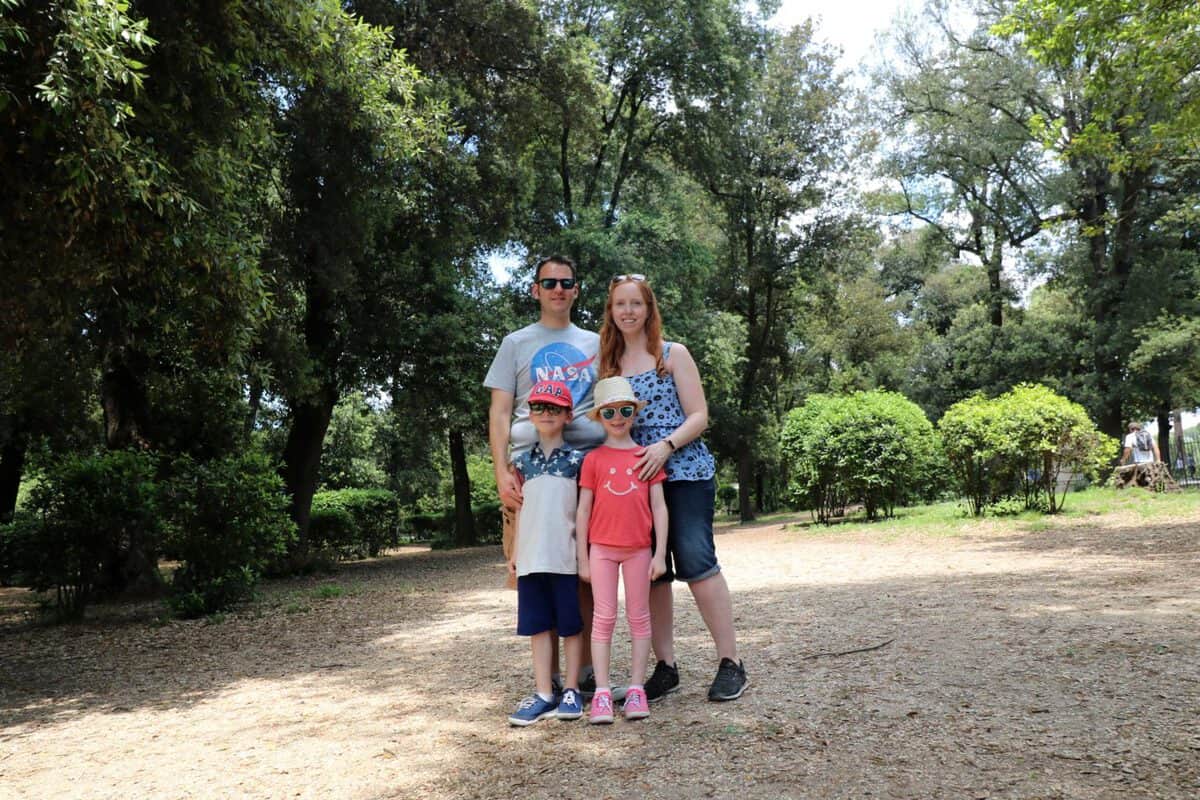 There are several entrances to Villa Borghese and we found our way up some grand steps from the Piazza del Popolo and up to one of the most magnificent views of Rome, across the Piazza from the Terrazza del Pincio. We were fortunate to visit on a really clear, sunny day with the whole of Rome before us. As we had spent most of our city break on foot, it was great to be able to see where we had been and where we still wanted to go.
We picked up some very reasonably priced paninis and cold drinks from one of the fantastic snack vans before eating under some trees in the shadow of magnificent statues. We found a large map nearby and planned our afternoon.
As we made our way into the gardens we saw segways and large four person bikes available to hire. It was way too hot for us to brave one of these contraptions and we decided to stick to our feet. A few hundred paces into the gardens it was hard to believe that we were still in Rome with all of it's ancient history. It was more like being in the English countryside, but with ample sunshine!
We were intrigued by something on the map called the water clock and when we found it, it did exactly what the title suggested. It's a hydrochronometer built in 1867 and is still going strong today. It was shown off in Paris in the 1867 Universal Expo before being placed into a fountain at the Villa Borghese gardens.
As it was such a lovely day we gave the museums and Borghese Gallery a miss and concentrated on outdoor activities in the Villa Borghese park. We found the boating lake on the map and made our way in that general direction, following the well placed maps along the way. When we found it, the 3EUR price per person for 20 mins on the water seemed really good value. We only had to wait a short time before our row boat was called in and we were allowed to board.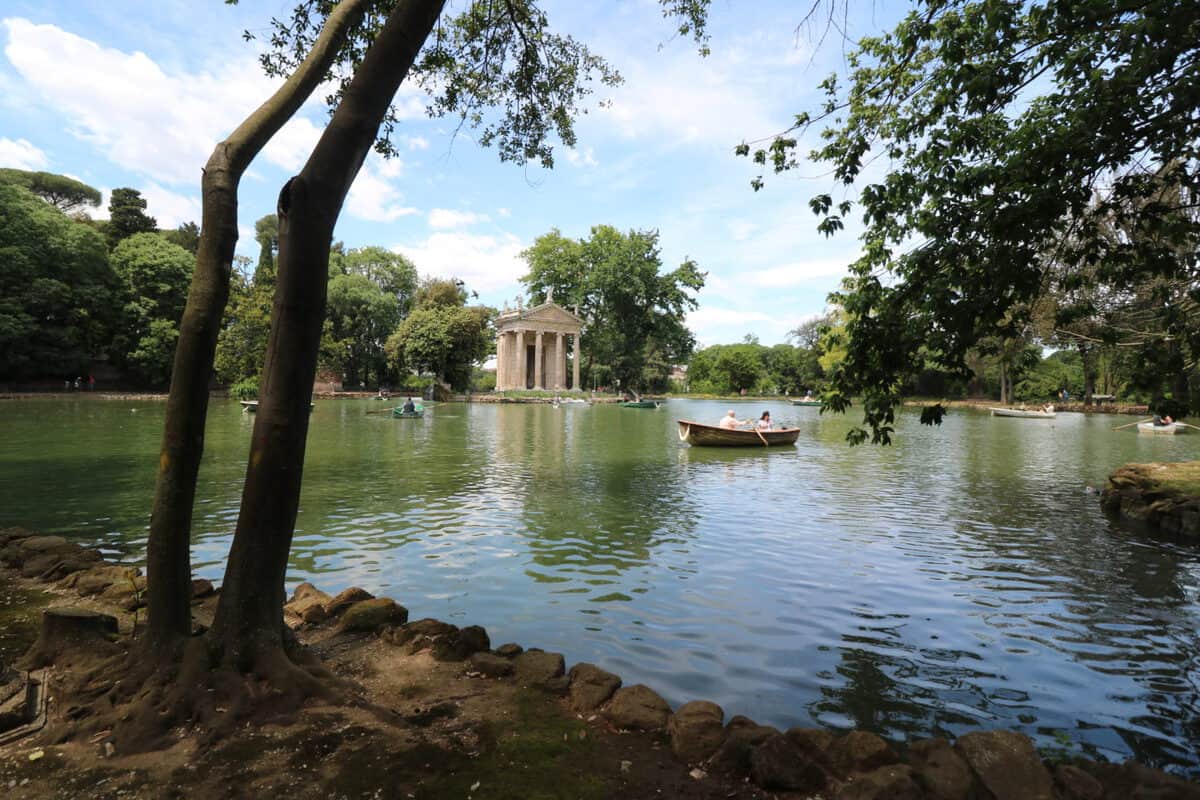 Dave dutifully performed rowing duties and we had a great time navigating the small lake. There were maybe half a dozen or so boats on the lake with plenty of room to move about. In the middle of the lake was the temple of Asclepius, built in 1786 and based on classical designs. The children were keen to see it from all angles and up close. They were also delighted when they spotted turtles swimming in the lake who just seemed to keep on appearing! 20 mins was the perfect amount of time on the water, but you can pay for longer if you want to.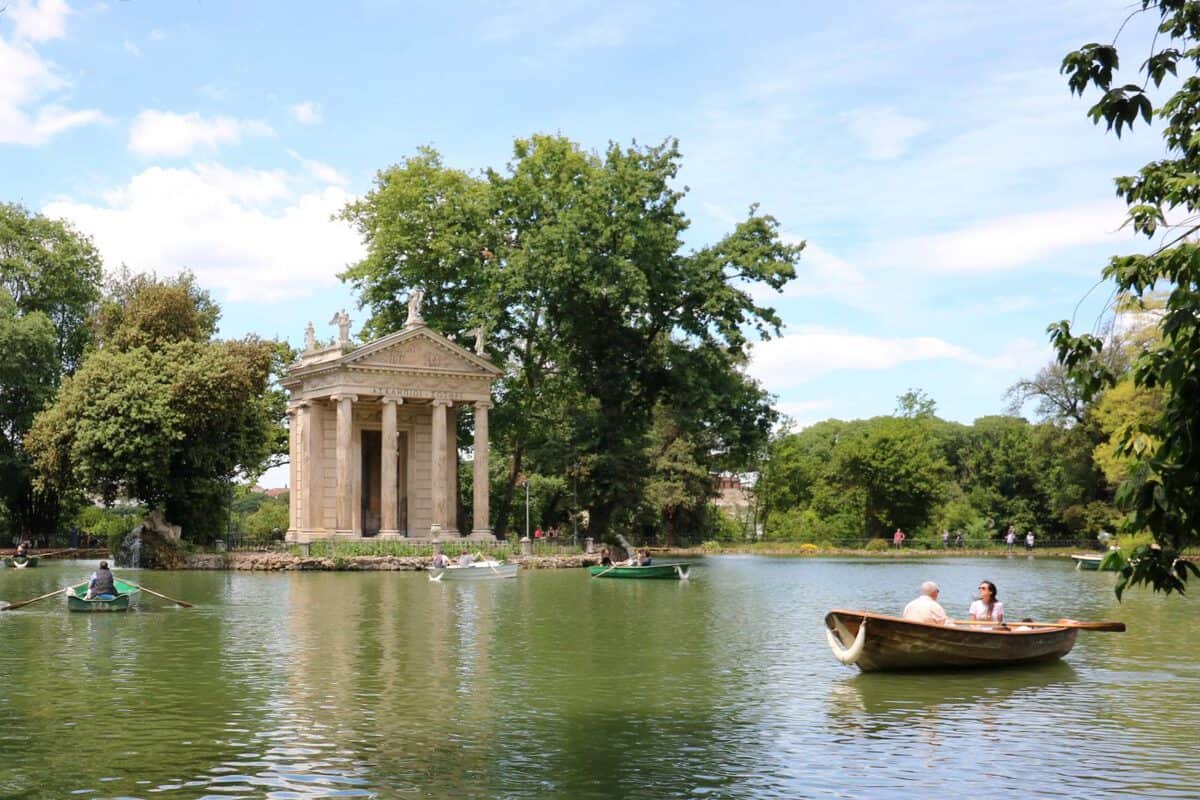 A visit to a public garden wouldn't be the same without a good old kiddie play park and they weren't disappointed. There were swings, climbing frames, slides… Everything a kid could want! The only thing that was in short supply at the play park was shade for the adults. A few benches were empty in the open blazing sunshine but once a shady one opened up it was a delight to sit down in beautiful surroundings. There was a café nearby selling cold drinks and ice creams – the children would have quite happily stayed in the park all day!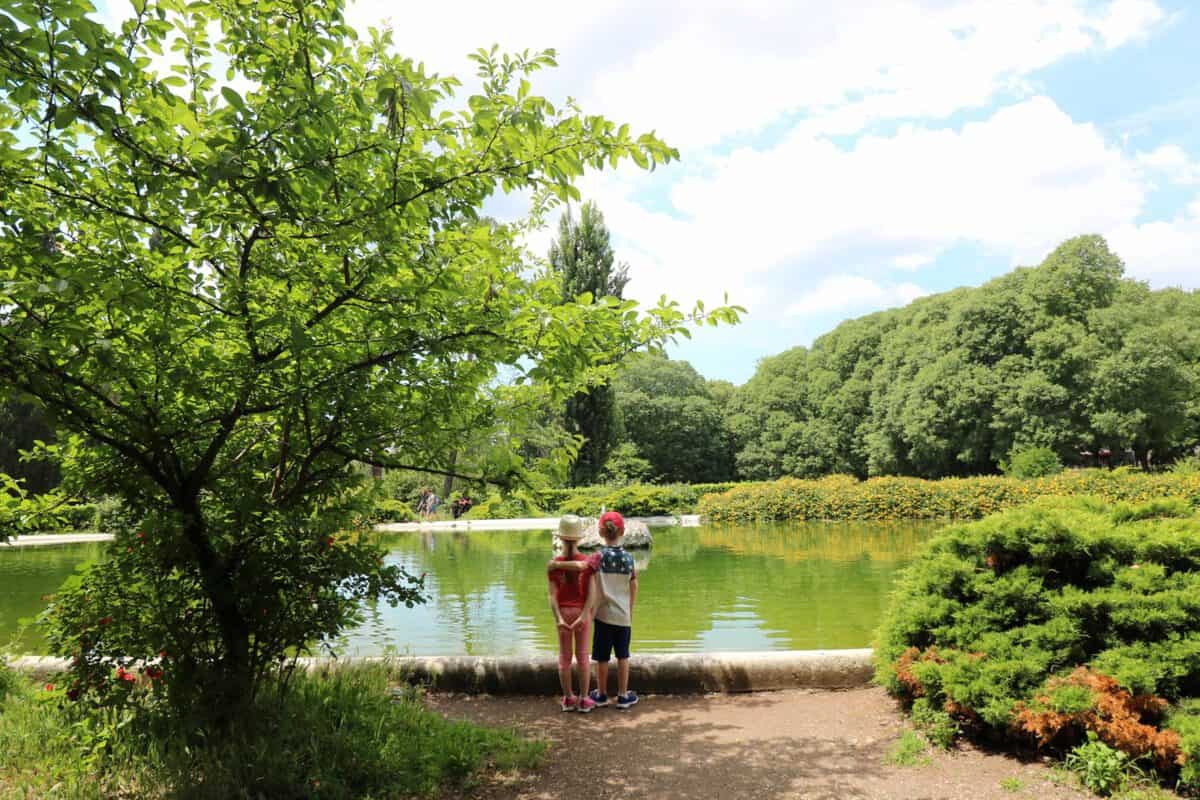 When it came time to head back towards the city and find some dinner, we left the Villa Borghese a different way and came out at the Porta Pinciana, a 5th century arched gate to the city, another thing to tick off of our list. We walked through the gate and found ourselves in one of the most modern sections of Rome as we walked down Via Vittorio Veneto with it's upmarket hotels and boutiques.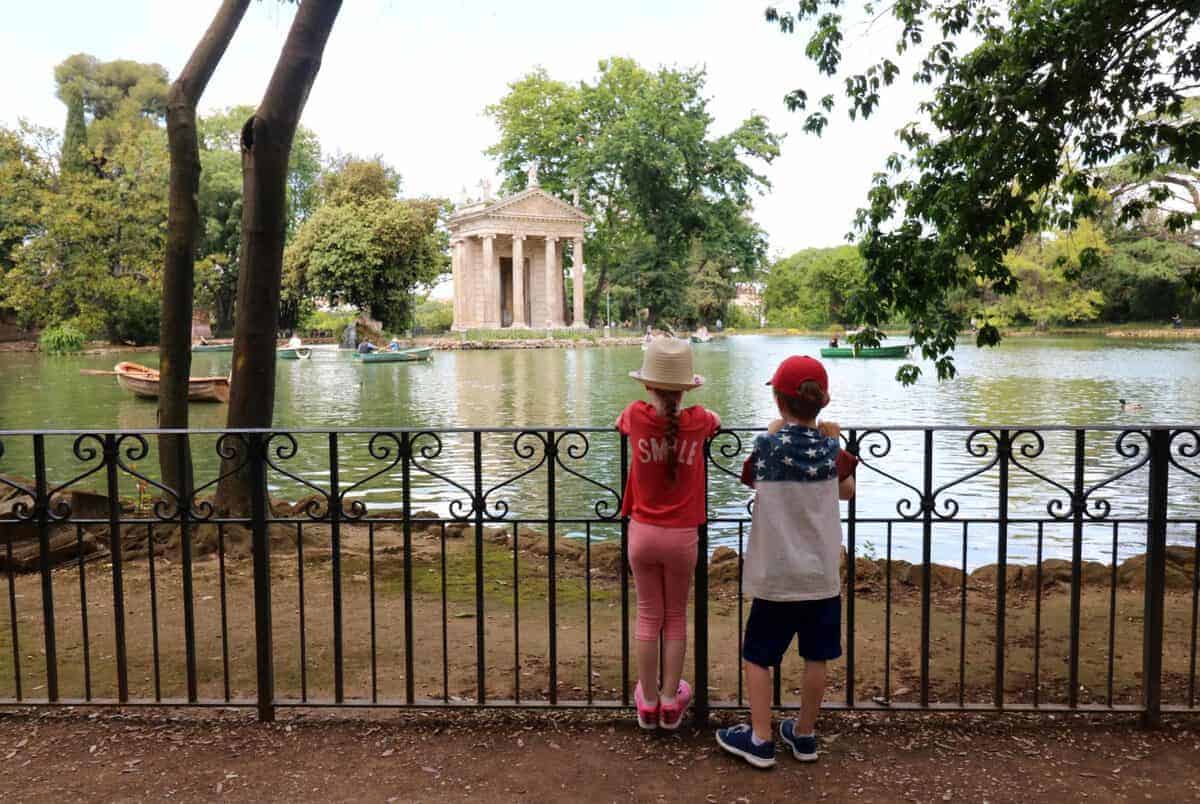 It was lovely to experience something so calm and relaxing in the middle of our city tour that we knew the children would enjoy and we all got some well needed downtime in beautiful gardens in Rome. This was probably one of our favourite attractions in Rome and a lovely addition to any day trips you have in the city.