Having just got back from a family trip to Rome I thought it would be good to put together a few ideas of family friendly things to do in Rome with kids if you're thinking about visiting at any point.
A City Tour
From the first moment you step foot in Rome you see tours happening all over the place. There are bus tours, walking tours and even eco-friendly golf buggy tours that take you around all the major sights in the city. Some of these are more family friendly than others but they can be a great way of seeing a lot of the city in a short space of time if you're not in Rome long.
Borghese Gardens
The Borghese Gardens are somewhere that you could easily spend all day. They are absolutely vast with so many different areas and big roads that run through the middle. There are lakes and so many things to look at as well as different activities to do as well. It's home to Villa Borghese, a famous museum. We didn't visit this attraction as we felt the children wouldn't get as much from it as they would exploring the gardens.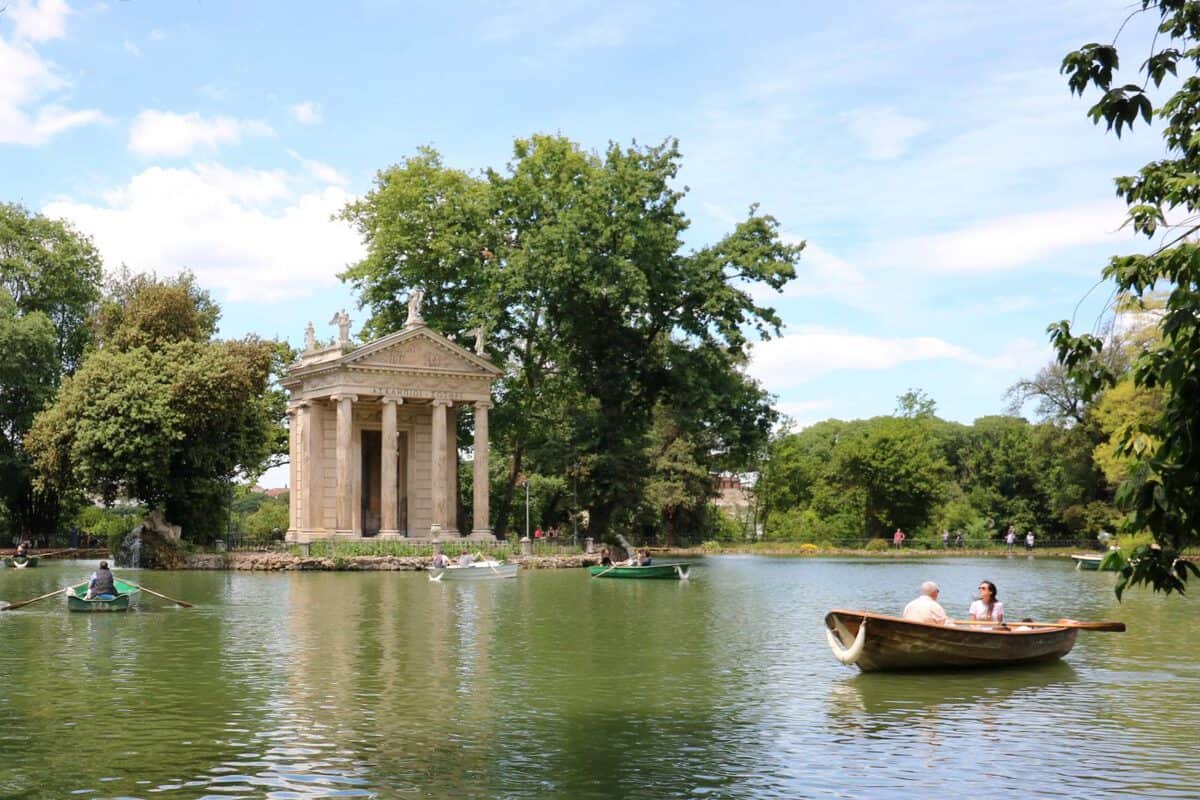 We rowed a boat on a lake and played in an adventure playground whilst we were there. There were also four person bikes, karts and segways to hire as well as a small funfair and so many places to stop and having a picnic. It's the perfect place for simple family fun.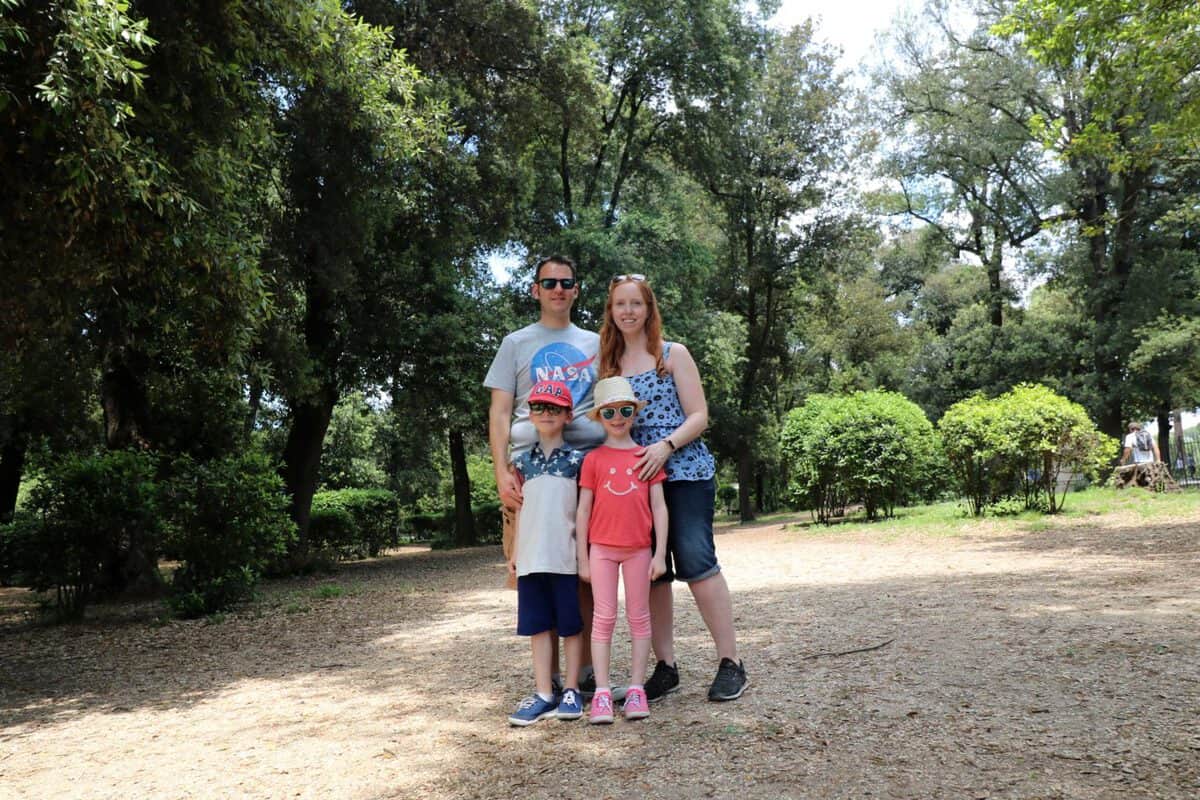 Castel Sant'Angelo
On the banks of the Tiber River, Castel Sant'Angelo is an impressive building that you can see from miles around. It has so much history, so much to look at and gives great views of Rome too and a lovely little play park behind it. Plus, children are free to visit. Older kids will love learning about the history of the castle and younger ones will just appreciate experiencing a real Roman castle.
Santa Maria Maggiore
Santa Maria Maggiore is the biggest church in Rome – and has the tallest tower in the whole of Rome too. If you're going to visit any church in Rome then this one could be the best one to visit – and children will be in awe of how big it is too.
Colosseum
The Colosseum is probably Rome's most famous building and even seeing it from the outside is something children will love. But, inside they can see the sheer size of it and learn more about everything that went on inside its walls. It's an amazing day out and something children will always remember. Children visit for free here too and you can get a guided tour but often children are happy wandering around at their own pace without a guide.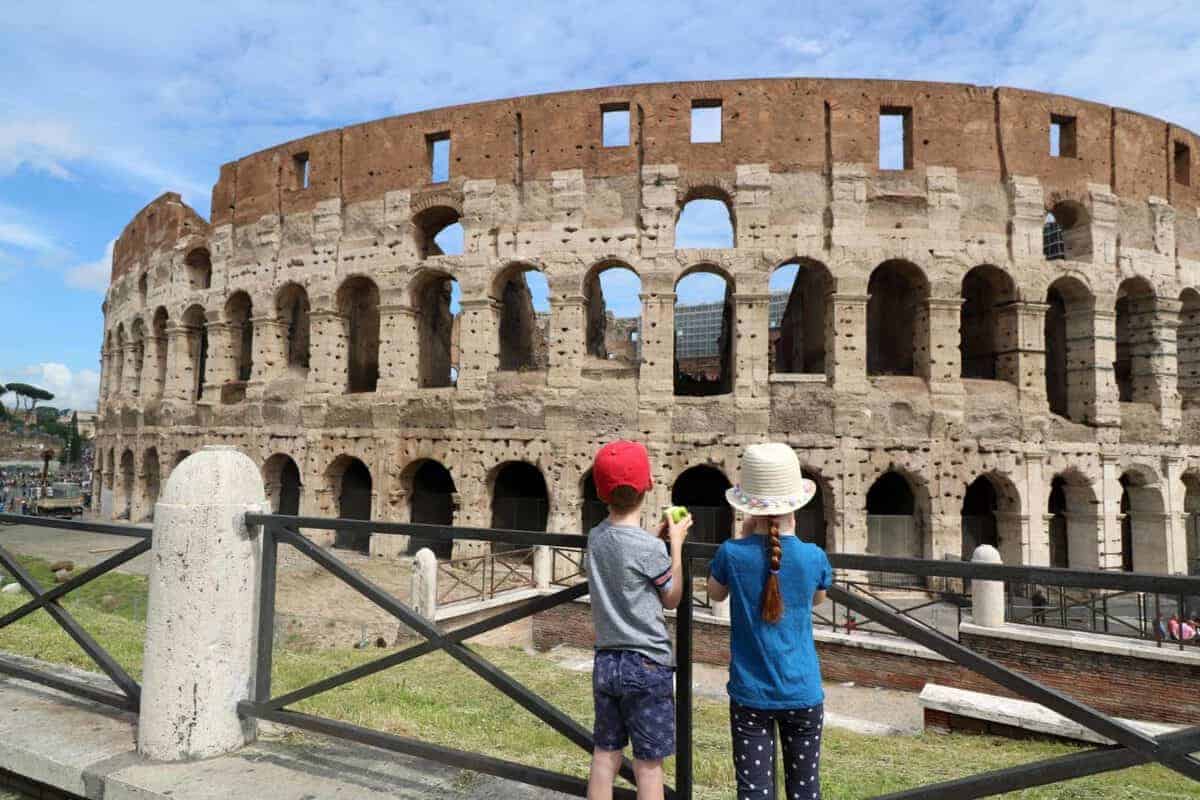 Circus Maximus
Now, Circus Maximus is really just a bare piece of land to the untrained eye but once it was where chariot races happened and spectators lined the slopes of the area to watch the action take place. This is a great place for the kids to have a run around and explore and where you can all really imagine the races going on around you.
The Vatican Museums
Now, the Vatican isn't the most exciting building for children but it does have so much to look at from statues to ornate ceilings and there are some things that children will love to see – the views St Peter's dome from the courtyard are incredible and it's also home to Van Gogh's final painting. Add to that the wonder of the Sistine Chapel and you have a nice family day out – especially as children are free. There are Vatican tours that can be booked but we found generally that Rome tours with kids aren't the most exciting and we would rather just go at the children's pace. However, there are tours available that are aimed at families and children especially so these could be worth a try if guided tours are something you like on a city break.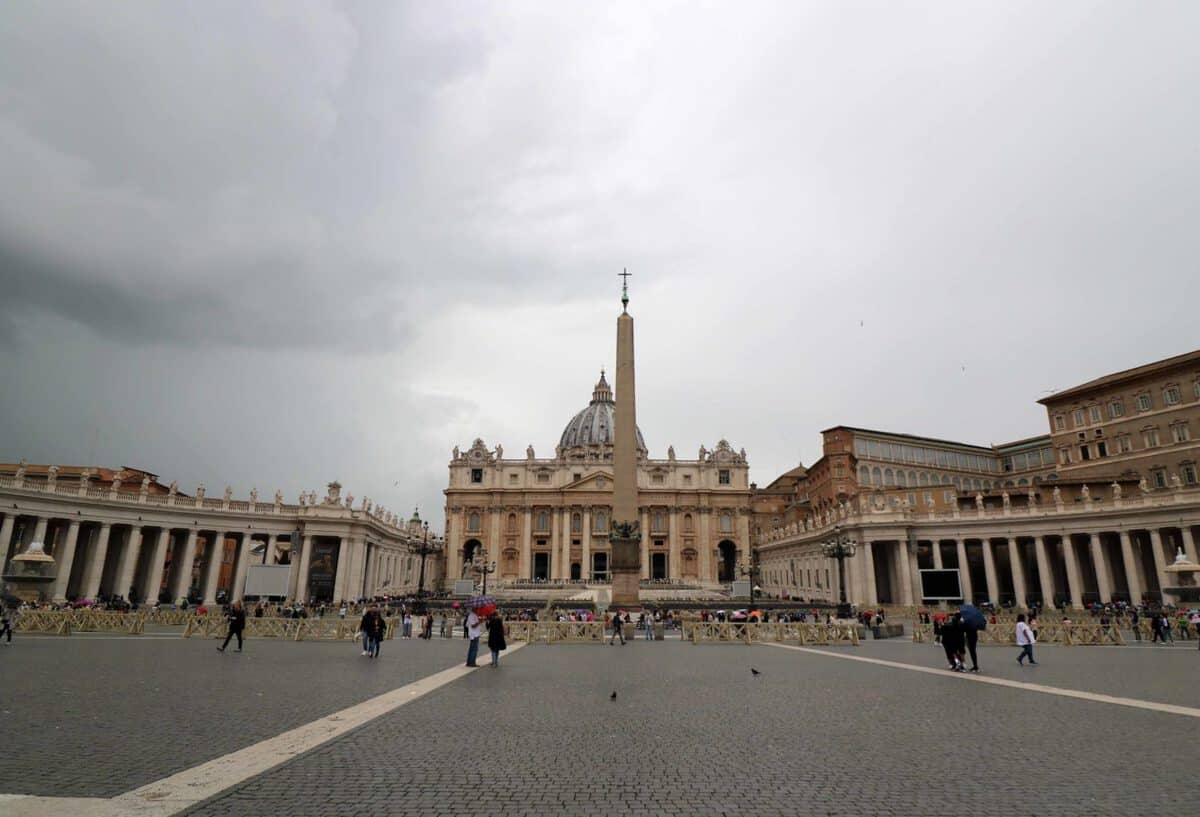 St Peter's Basilica and climbing St Peter's Dome
When you visit the Vatican you may as well go to St Peter's Basilica which again, isn't the most exciting place for children. But, it is the biggest church they will ever go in and it's an impressive sight. For us though, the main part of our trip to St Peter's was climbing up to the top of the dome.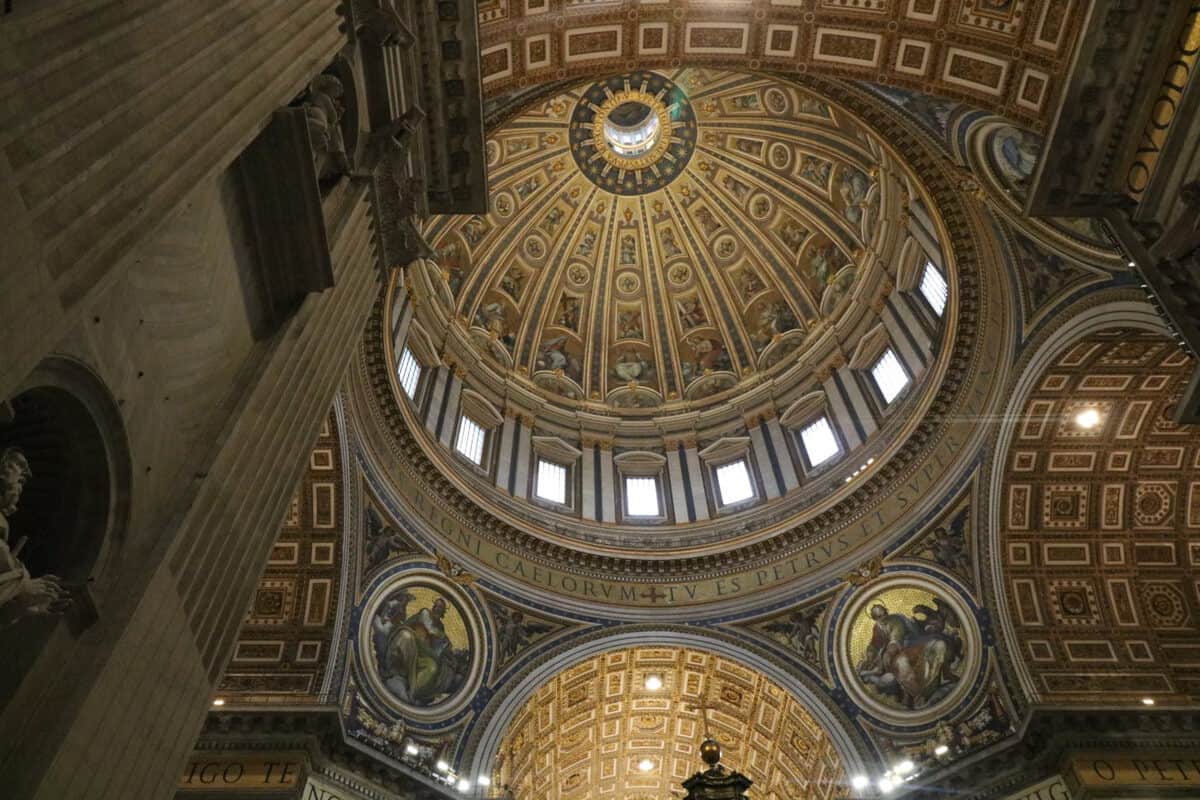 It's 511 steps all the way to the top which is huge if you compare it to the 311 steps of London's Monument. It was so tough to climb but the children were so pleased and proud of themselves when we reached the top. It had undoubtedly the best view of Vatican City.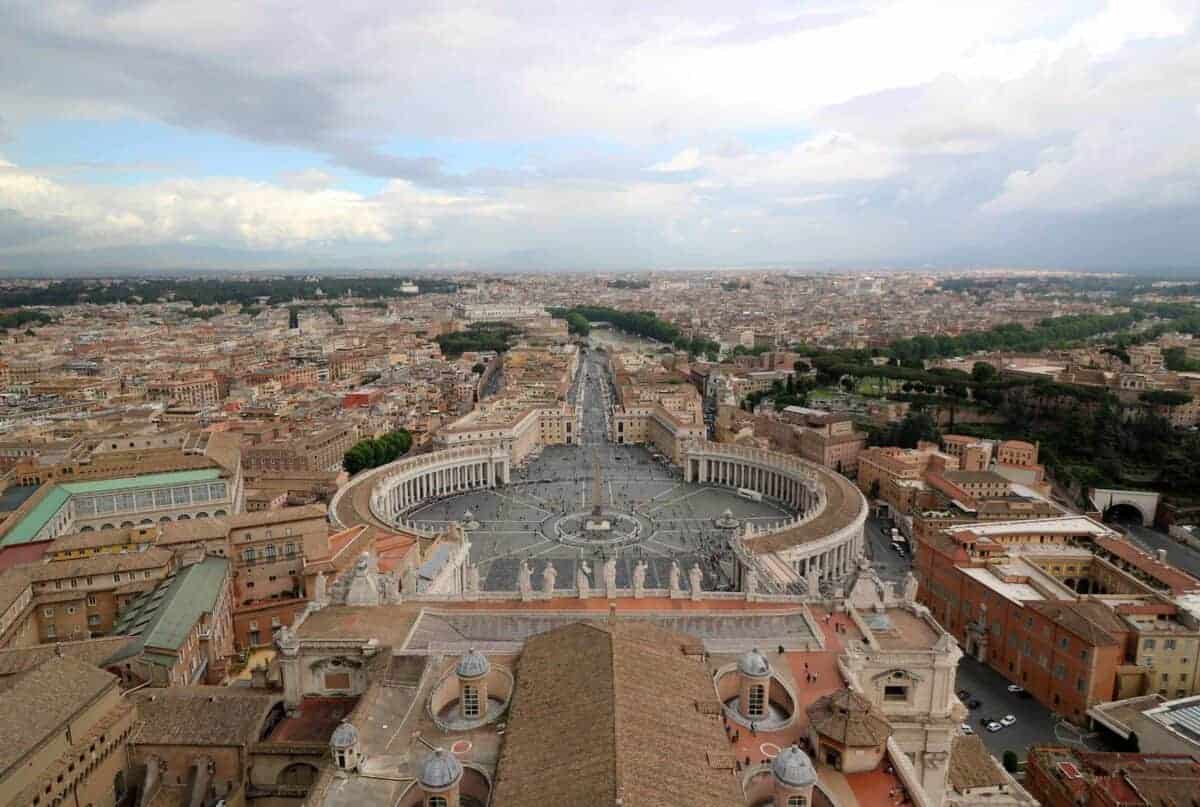 The Roman Forum and Palatine Hill
The Roman Forum and Palatine Hill can be explored as part of a ticket to the Colosseum on either the same day or the following day. They give a real insight into ancient Rome and make you feel like you've experienced Rome as it was all those years ago. Both areas give children so much to look at and so much space to run around and explore.
Open Top Bus Tour
An open top bus tour is a great way to see all of Rome's attractions and a real novelty for children but, nothing beats actually seeing them up close. Taking children on a bus tour is a great way of working out what you want to go and see and it's a great mode of transport if you get a hop on hop off ticket. We went on a bus tour at the end of our holiday and it was a lovely way to recap all the things we had seen.
River Cruise
A river cruise is another way of seeing a different view of the city and it's something that children will love. There are lots of different cruises in Rome from a basic hop on hop off tour – or a roundtrip version – to lunch or dinner cruises and even live Jazz cruises too.
Gladiator School
I've heard great things about Rome's Gladiator School where you can enrol to learn how to be a gladiator. It looks like so much fun but something that we didn't have enough time to do on our trip.
The Aventine Keyhole
The Aventine Keyhole is a lesser known tourist attraction in Rome where you can look through the keyhole of a monastery and see the most amazing view of St Peter's. There was a queue of about a dozen people when we visited, it moved quickly and was really worth the wait – the children loved it.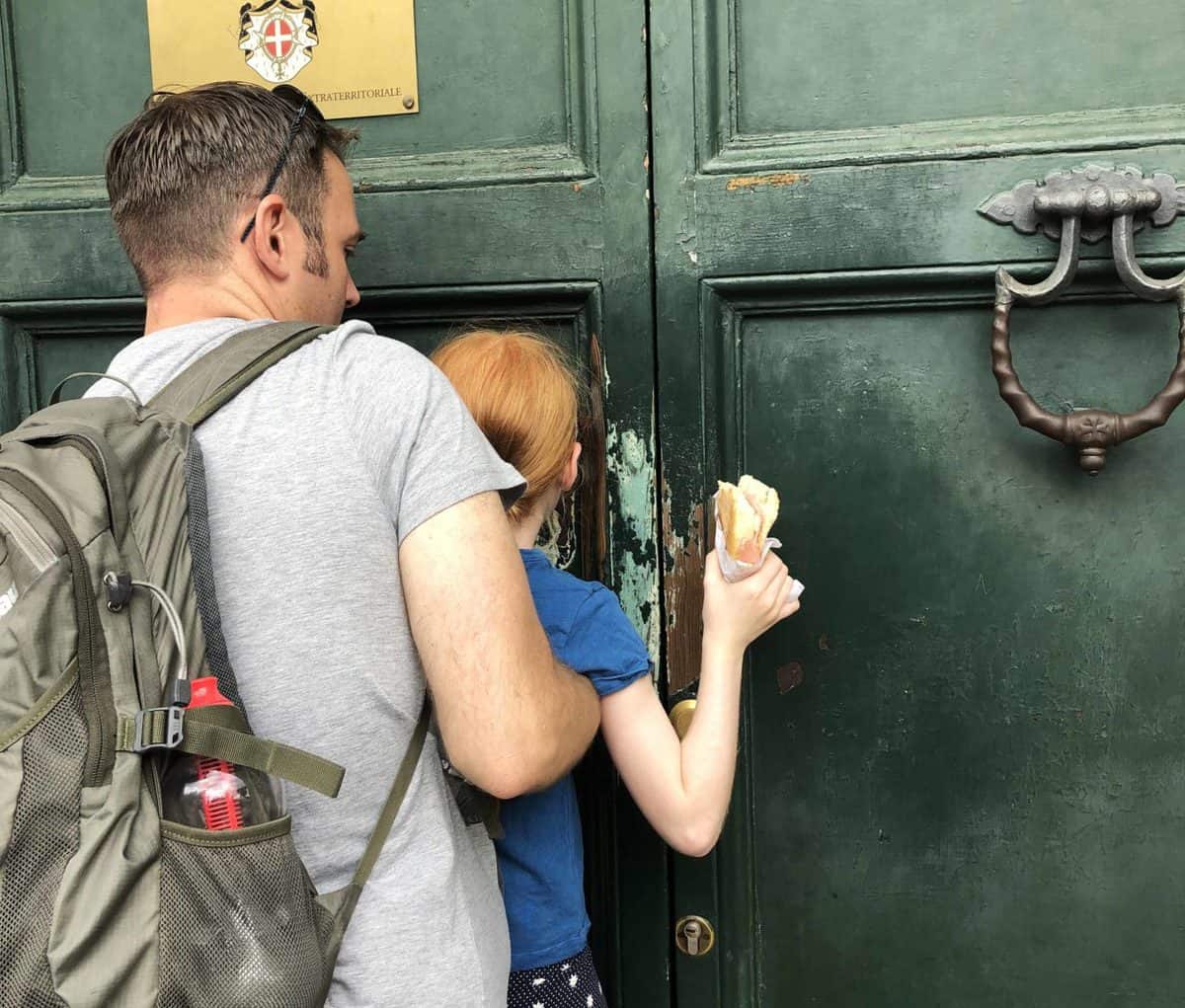 The Mouth of Truth
The Mouth of Truth is a roman manhole cover which has a face carved into it. There's a myth that if you put your hand in it's mouth and tell a lie it will cut your hand off. When we visited the children's hands stayed firmly on the end of their arms and they loved seeing the Mouth of Truth more than most other attractions!
Trevi Fountain
The children loved the Trevi Fountain despite it being one of the busiest parts of our visit. There were crowds of people, a dozen or more deep, all the way around the fountain. But, they got to make their way to the front, feel the fountain splashing them and appreciate the sheer size of it. It's probably the biggest fountain they will ever see.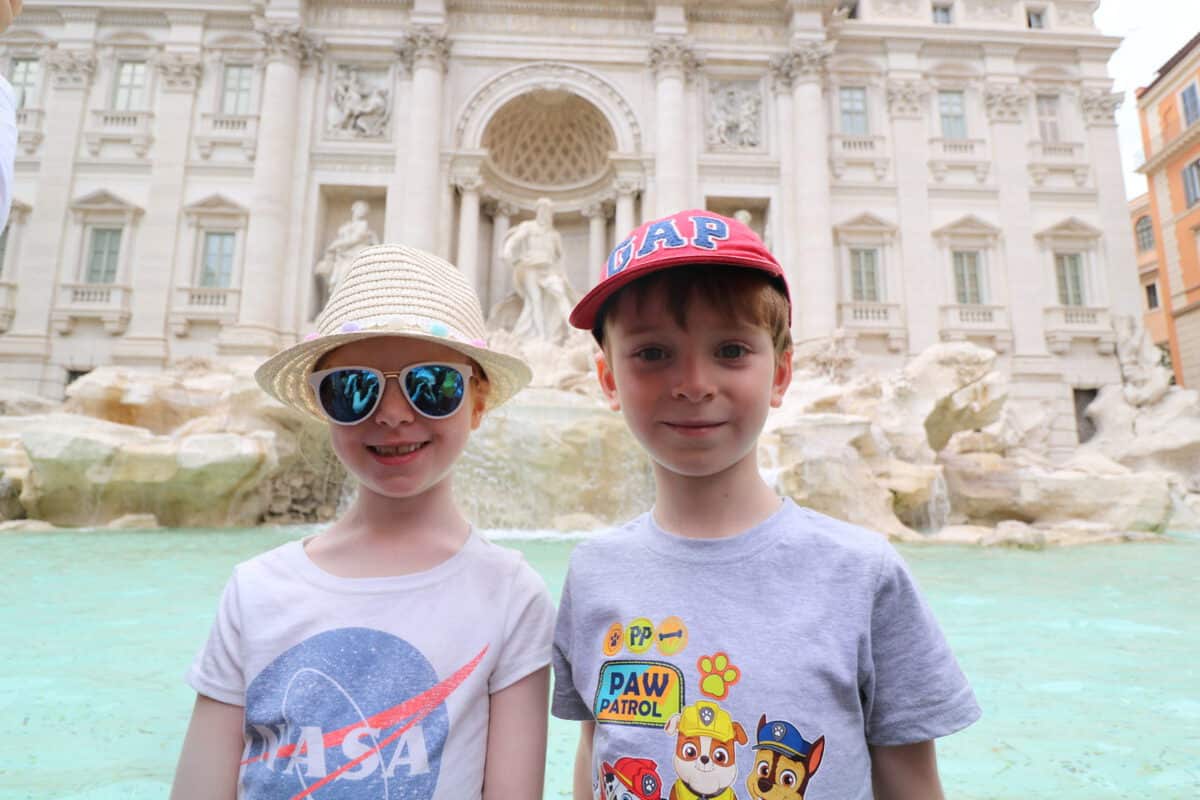 Spanish Steps
The Spanish Steps were another really busy attraction but the children loved seeing them. They are just a flight of steps and I think most children would love running up and down them if you get to them at a quieter time.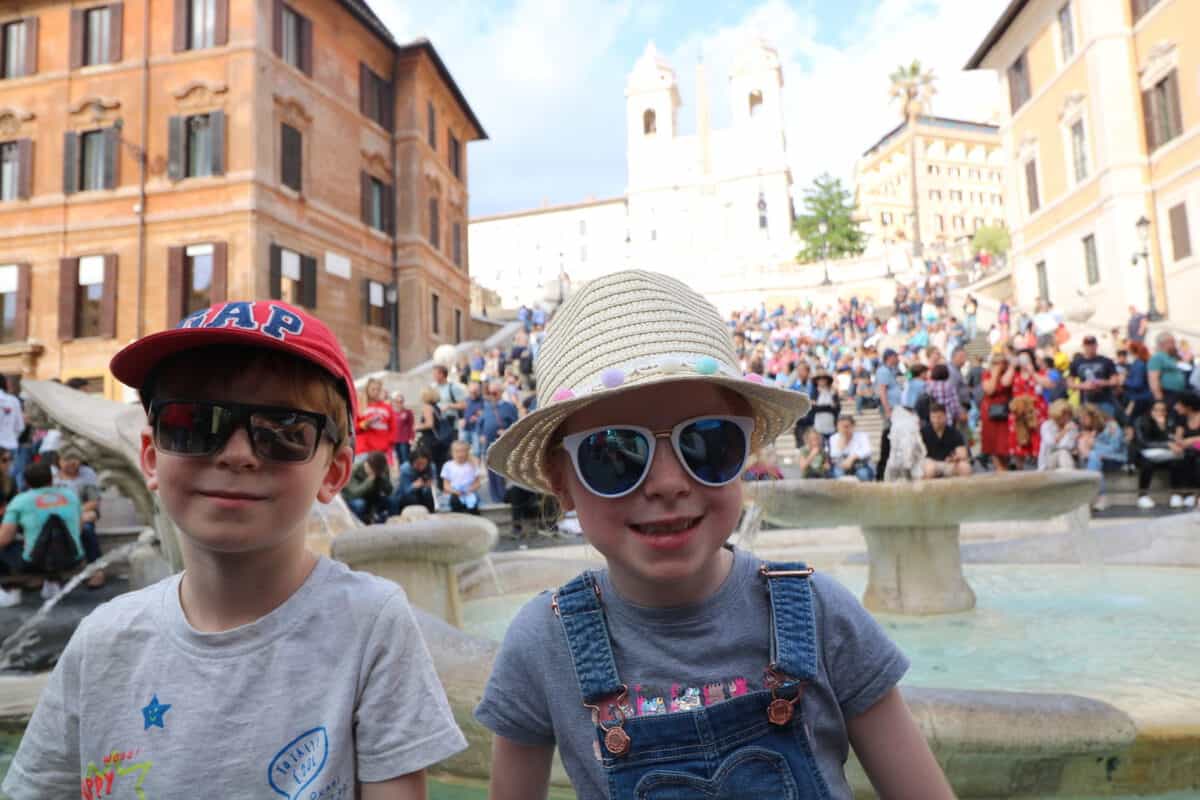 Piazza Navona
We really loved Piazza Navona. A beautiful square with three big fountains in it and so many people, it had a real buzz that the children loved. It's the perfect place for the children to run around or enjoy an ice cream. We'd recommend Mariotti for great tasting and affordable ice cream just a stone's throw from the Piazza.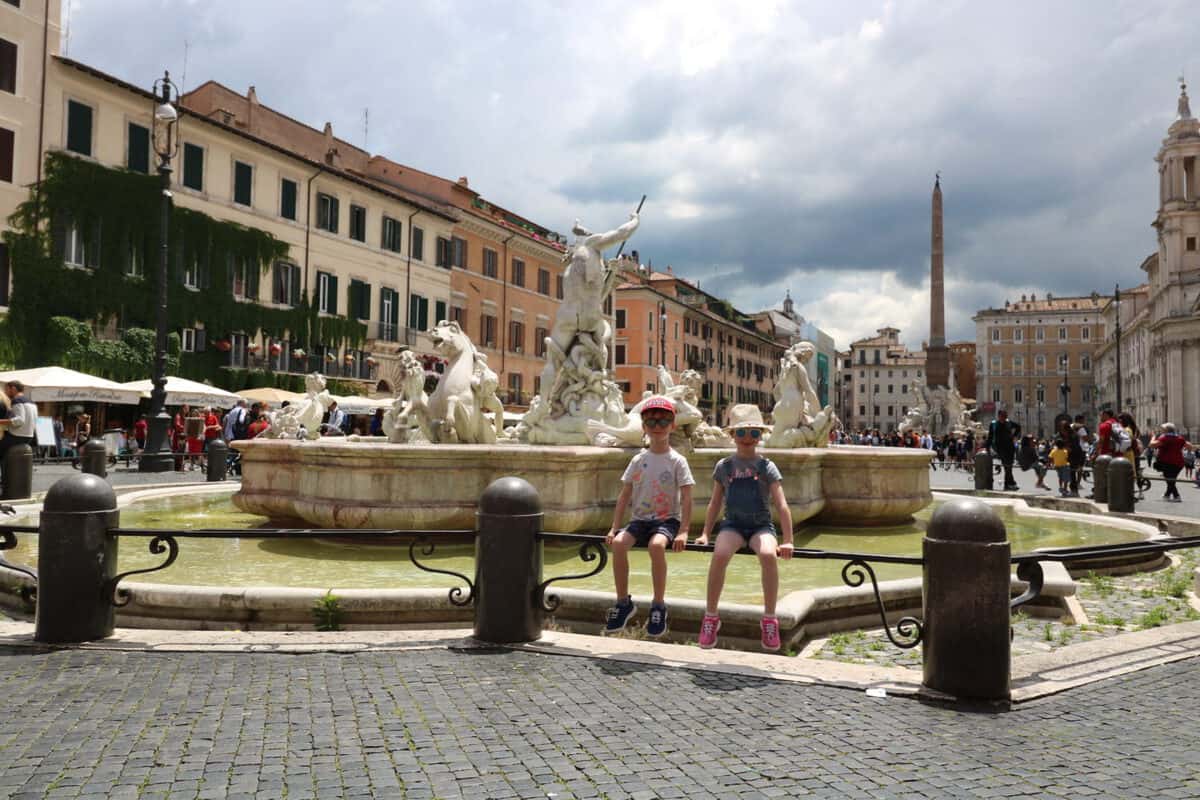 Pantheon
Little Man loved the Pantheon and enjoyed learning about the temple. It has a hole in the roof and a very slightly curved floor so that any rain water can run away. The dome on the roof is one of the most beautiful in Rome and well worth seeing.
The Appian Way
One thing we wanted to do but didn't quite make it was to explore the Appian Way, or Appia Antica, the earliest and most important of all the roman roads. It's apparently a really great place to go for a family bike ride and it's somewhere I'm sure we'll venture to on our next trip.
The Bioparco
Rome's Zoo, in the Borghese Gardens, is a great option for a day out and something I'm sure all children would love. We didn't make the trip as we didn't feel like we had the time to dedicate to it but would love to go there on a return visit.
Explora Children's Museum
For a bit of modern day fun the Explora Children's museum looks like a great day out. There's everything from role play areas to hands on science exhibits all under one roof. It would be a great place for a rainy day or just to have a break from sightseeing. You can read Becky's thoughts on Explora – and experiencing Rome with toddlers – here.
Find a Play Area
There are play areas dotted around the city – in the Borghese Gardens, behind Castel Saint Angelo and in the Parco del Colle Oppio. These are great fun for the children and a nice way to let off steam and have a break from tourist activities too.
Eat Ice Cream
I had to add ice cream into this as it's an event in itself. When you go to Rome you have to have an ice cream every day and it's lovely for the children to try new flavours and see how many different flavours they can try during your trip.
Experience Roman Cuisine
During our time in Rome we experienced more pizza and pasta than we can even remember. True Italian food was definitely a big part of our holiday and something the children loved. To take it one step further you can even go to a pizza making workshop and make authentic pizza yourselves.
Count the Pope's Keys
Our children's favourite thing to do during our time in Rome was to spot the Pope's keys scattered across the city, The emblem is visible on so many buildings and they got so excited each time they spotted a set of keys somewhere new.
Go to the Beach
Rome isn't a coastal city but it isn't a million miles from the beach either. If you have time to spare a visit to the coast whilst in Rome could be a lovely day out.
These are just some ideas of what to do in Rome with kids and I hope they help you plan your child friendly Rome adventure! I've also written about where to stay in Rome with kids as well as our top tips for visiting Rome with children. If we can help with anything else around your trip to Rome just ask – I'll try and help in any way I can.