*This is a paid post
For years Dave and I have had mysterious holes appearing in tops, right in the middle at the front, near the bottom of them. I'd hang washing out on the line and spot the holes, getting annoyed that yet another top was wearing out just like so many had before it. Have you ever had these same holes in your tops?
The holes are caused by the button on your trousers rubbing on your top over time. It could be when you're doing the washing up and you're right up against the kitchen counter top, when you're carrying something heavy in front of you or even from a seatbelt when you're in the car. Repeated friction wears away at your tops over time creating really frustrating little holes.
This is where Holé comes in. Holé is a button cover made from soft silicone that covers your jeans button to prevent the tiny holes from appearing in your favourite tops.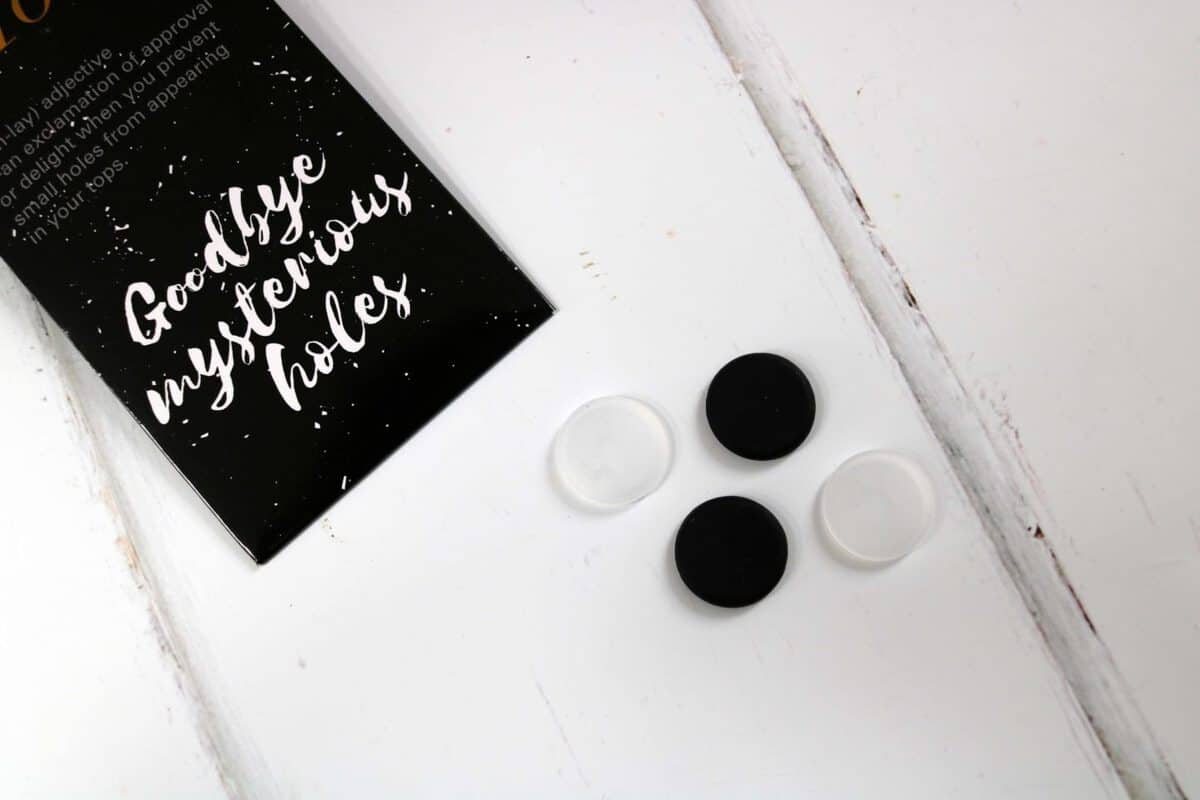 The Holé button covers are really easy to fit, stretching enough to allow them to be placed over a button and then pinging back into shape. They come in white or black options to suit any colour jeans and stay on in the wash too. They can even be left on in the dryer! They're easy to remove if you need to and can be moved from one pair of jeans to another without any problems.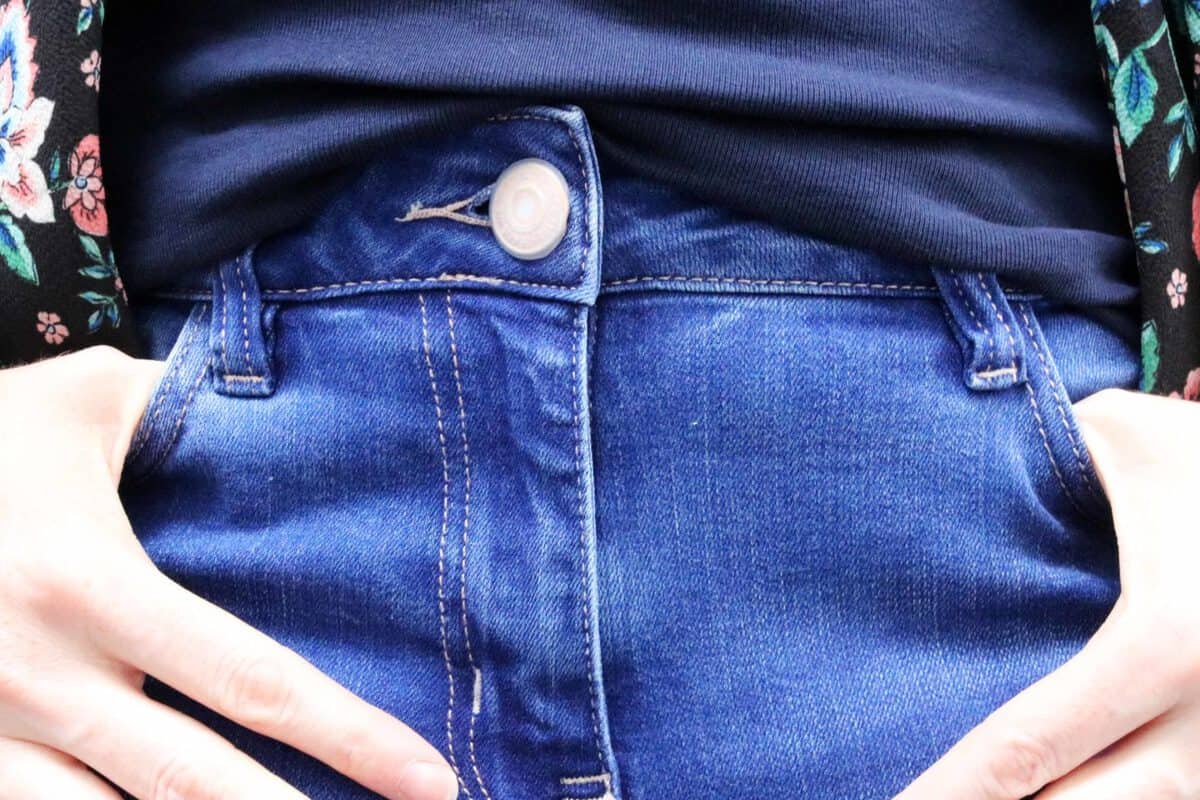 I've found the Holé button covers really easy to use and jeans are as comfortable with them in place as they were without the button cover. A couple of pairs of my jeans were slightly harder to do up with Holé in place but they loosened off again after a few wears once the button hole got used to the Holé button cover being there.
Holé cost just £10 for a pack of four, two of each colour, which will save you so much more in the long run when you consider the cost of all the tops you've had to replace over the years. You can find out more about how Holé works here:
I have teamed up with Holé to give away a pack of button covers to one lucky reader. To be in with a chance of winning this great prize just complete one or more entries on the Rafflecopter below. Good luck!
a Rafflecopter giveaway