Disclosure: We were sent the featured products for the purpose of this post however all opinions are my own.
This post contains affiliate links and I may receive commission if you visit a link and buy something. Purchasing via an affiliate link doesn't cost you any extra, and I only recommend products and services I trust.
We've spent quite a while using the Stokke MyCarrier Cool baby carrier with Little Man and have loved the experience. The MyCarrier Cool is an updated version of Stokke's well loved MyCarrier which you can see reviewed over on Emma's blog.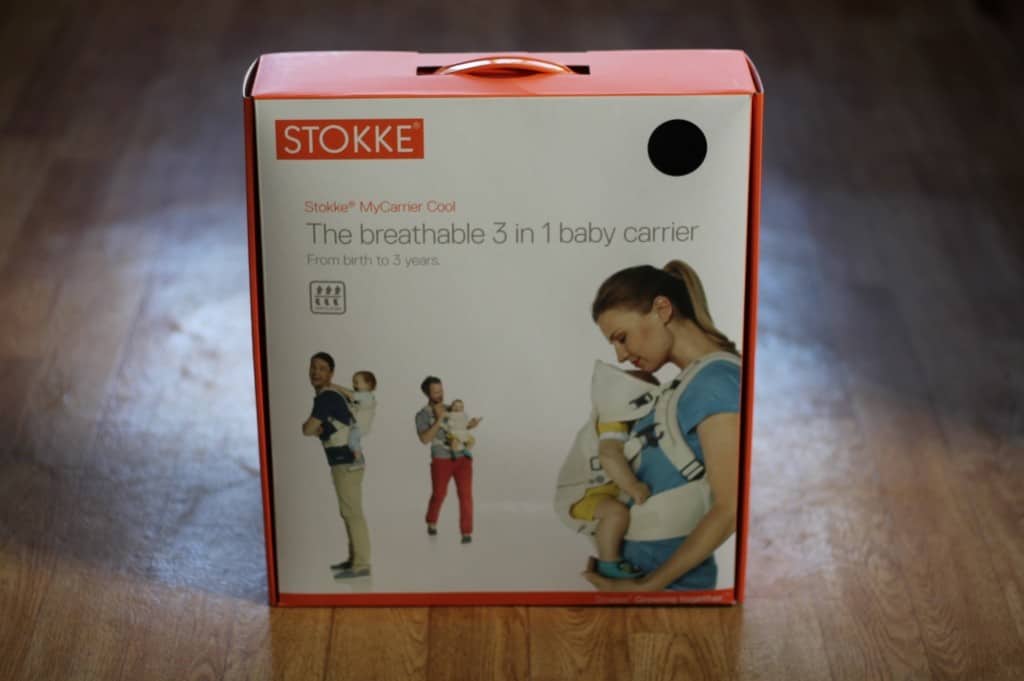 What is new with the Stokke MyCarrier Cool Baby Carrier?
Stokke have made some changes to their original MyCarrier, introducing a 3D mesh fabric which draws heat and moisture away from the body whilst allowing cool air to circulate and keep you and baby cool when on the go. The MyCarrier Black Cool can be used from 3.5kg/7.7lb in parent facing mode and can then progress onto the outward facing mode when the baby can hold their head up unaided – typically from around 4 months. The MyCarrier Cool can also be used in a back carrying position when your baby can sit unaided – This is something we will be trying and writing about at a later date.
What were our first impressions of the Stokke MyCarrier Cool Baby Carrier?
We went to Cornwall recently and used the MyCarrier Cool most days. At first, setting up the MyCarrier Cool is a little bit fiddly with various adjustable straps on the carrier but once I had adjusted the MyCarrier Cool to fit Little Man it was easy to take it off and put it on again with minimal adjustments. It has padded shoulder straps which are really comfortable. Full instructions are included with the MyCarrier Cool and there are also multiple videos online to help but I found the instructions enough to set up and start using the carrier. After the MyCarrier Cool was set up I found it straightforward to put Little Man into the carrier and take him out by myself – I've used other carriers in the past that have a clasp at the back of my neck and I sometimes find these hard to do up and undo whilst supporting Little Man's weight, I didn't have this problem with the MyCarrier Cool.
Even though the MyCarrier Cool recommends outward facing from around four months we found that Little Man preferred to face inwards as this is how he is used to being carried. He was happy to stay in the carrier for a couple of hours at a time and even sleep in the carrier – A sure sign that he's comfortable! He felt well supported in the MyCarrier Cool and his weight was distributed evenly so I didn't feel any discomfort when carrying LM. I love the design of the back of the MyCarrier Cool – You put your arms through like a backpack and it feels very firm and supportive – It was easy to trust that the MyCarrier Cool was supporting both Little Man and I as it should.
How easy is it to switch modes with the Stokke MyCarrier Cool Baby Carrier?
To switch from parent facing mode to outward facing you have to make a couple of simple adjustments to the MyCarrier Cool – Rolling up fabric to make room for baby's legs and folding down the top. Again, instructions are included and switching from one mode to the other becomes second nature quite quickly. We'll be trying Little Man in outward facing mode more as the time goes on to see whether he gets used to it and starts to prefer it.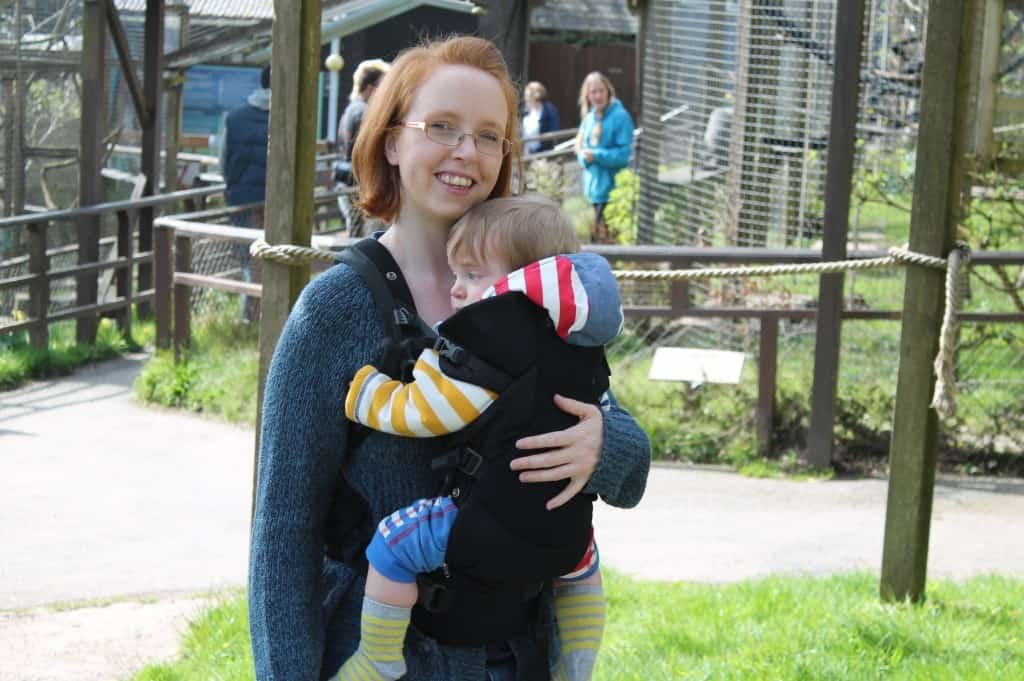 The MyCarrier Cool comes with an additional back carrier that you can attach and use with your baby in the back carrying position. This is something we're looking forward to trying out over the coming months. It's great that Stokke have designed a baby carrier that can be used from birth (7.7lb) all the way through to toddlerhood and beyond. I love that carrying a baby leaves your hands free for whatever else you need to be doing and I have found using a baby carrier invaluable since becoming a mum of two. The MyCarrier Cool really does feel natural to both Little Man and I.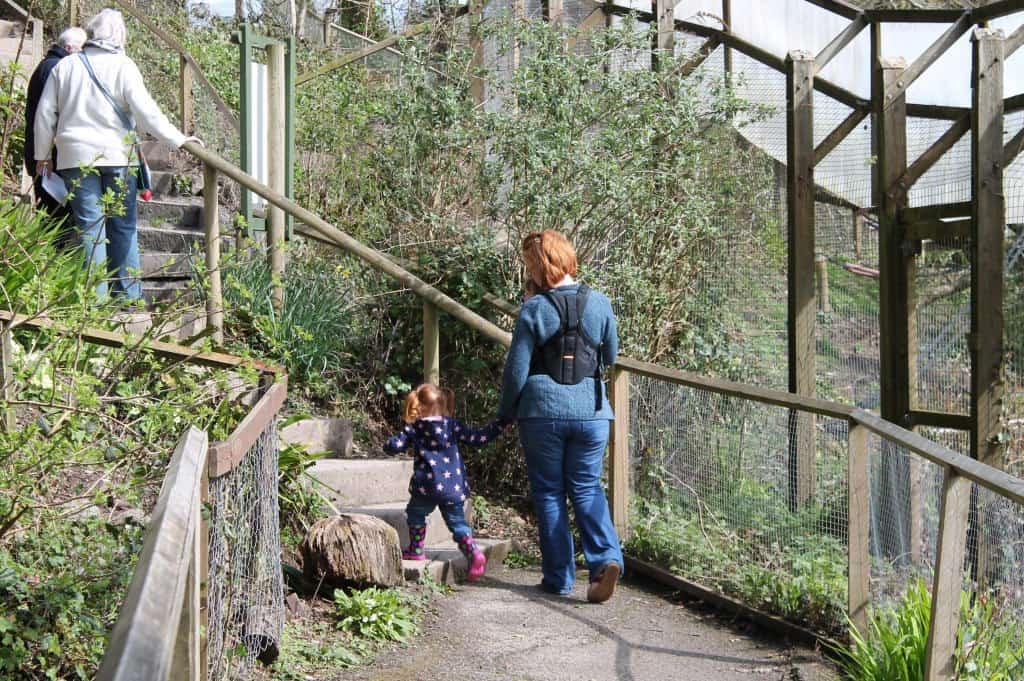 We are really enjoying using the MyCarrier Cool and Little Man seems to like it! It's straightforward to use once you're familiar with it, seems really well made and is comfortable to wear for extended periods. It's now our preferred choice of baby carriers.
The Stokke MyCarrier Cool is available in two colours, black or cream, and has an RRP of £149.