*This is a paid post
Have you put your washing on the line yet? I've just started using the washing line again after the winter and absolutely love it. There's nothing quite like the smell of line dried washing.
Along with using the washing line again, I've also started to use Surcare, a homecare brand created with skin sensitivities and allergies in mind.
It's always nice to know that the products we use around the house are kind to the whole family's skin – whether that's in the washing up liquid we use or the products we use when doing the laundry.
Surcare has been given the Allergy UK Seal of Approval, confirming that they have a significantly reduced allergen content and have been independently tested and proven suitable for sensitive skin.
What products are in the Surcare range?
Surcare have a fantastic range of products – laundry liquid, capsules and powder as well as laundry softener and washing up liquid.
Surcare covers all bases and the whole product range is kind to even the most delicate skin. They don't contain any unnecessary nasties no fragrances, enzymes, acids or dyes. They're just a really caring formula that is great for families.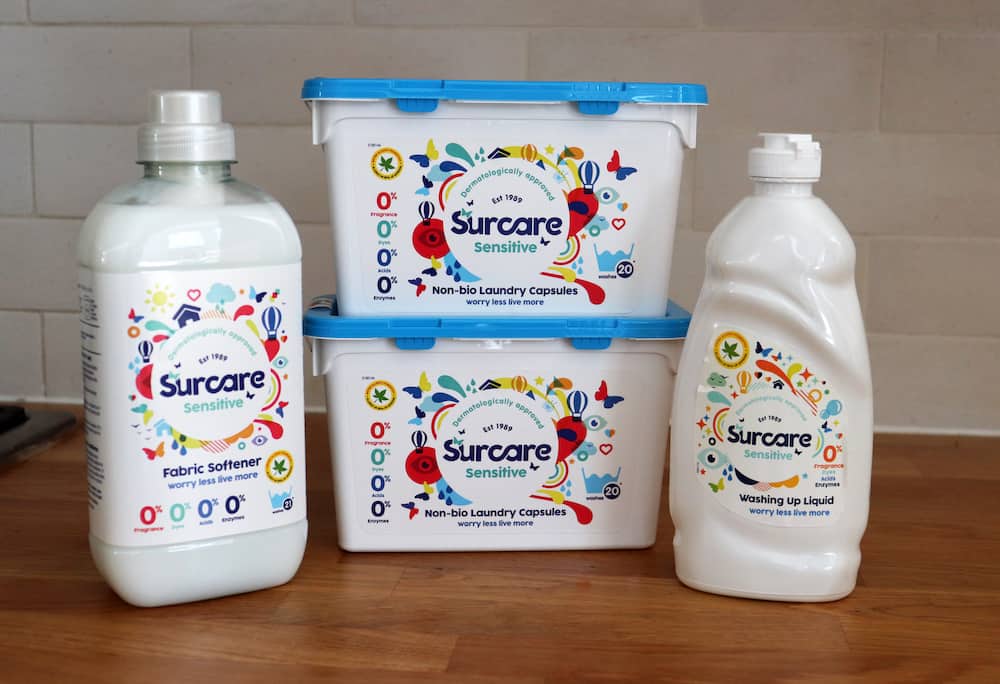 We've been using the Surcare Non-Bio Laundry Capsules since they arrived and love them. So convenient and easy to use, it's so nice not having to work out how much to add to the machine with each wash!
It also means I know exactly how many washes I have left before I need to buy some more. Plus, they come in a secure storage box that little hands won't be able to open.
Are sensitive products really as good as normal ones?
The products we were using previously weren't sensitive ones and Surcare has made our clothes just as clean, even on cool and quick washes. They work well, are affordable and are kind to our skin. What more could you want from laundry products?
The capsules are smaller than other brands we've tried, at 24.5ml dose per wash, they are a super concentrated laundry detergent and don't contain any extra water.
The capsules work so well alongside the Surcare Laundry Softener when we want that little bit of extra snugness! All our washing ends up being so soft and is left smelling so clean and fresh too.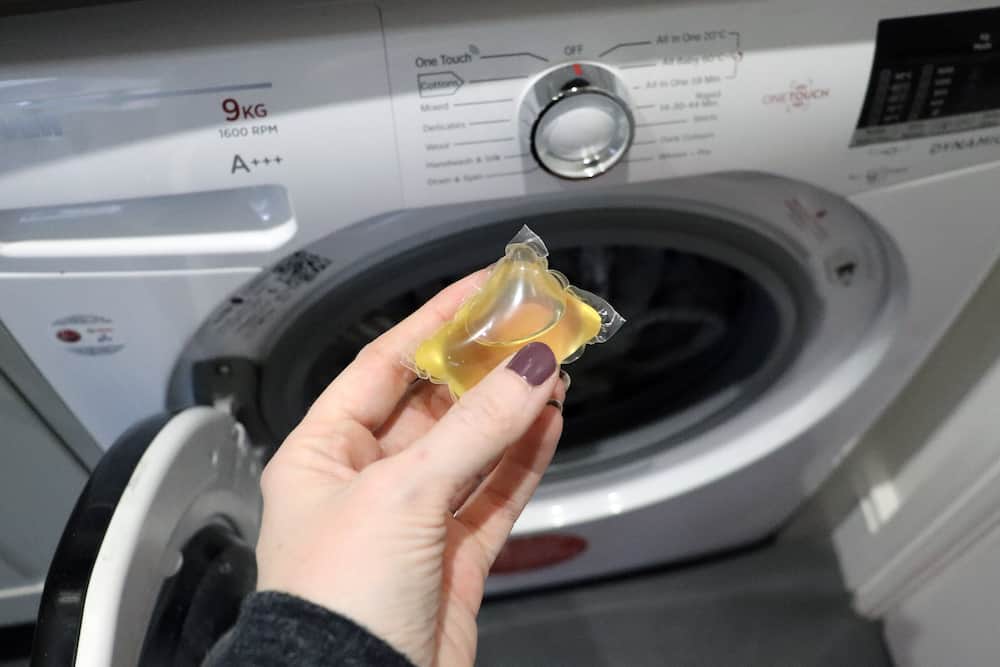 Despite our family not always needing sensitive products, Surcare are a simple, honest cleaning solution for anyone, especially those with skin sensitivities or allergies. We've loved our introduction to Surcare and I know it's a brand we'll be using in the future.
Right now, Surcare are giving away a year's supply of laundry capsules over on their website. Such a fantastic prize so make sure you click through and enter!
The full Surcare range is available in Sainsbury's with some products also available in Tesco, Morrisons, Waitrose & Co-op. Visit the Surcare website to find out more.